First Lady DeSantis Praises her Husband
Florida First Lady Casey DeSantis held back tears as she addressed the media and attendees at a press conference at the University of Miami to announce $100 million in news cancer treatment funding for institutions around the state.
"To say he's been by my side every step of the way, he literally has been," said First Lady DeSantis as she opened her remarks. "He's picked me up literally and figuratively throughout this process. He stood by me the entire time. He never missed a chemotherapy appointment —six of those."
"Florida is going to lead the way to find a definitive cure once and for all for all types of cancer."- First Lady Casey DeSantis
Mrs. DeSantis was flanked by her husband, Gov. Ron DeSantis, state lawmakers, Manny Diaz, Jr., Reps. Vance Alupis, Tom Fabricio, and Alex Rizo, healthcare providers, cancer survivors like herself.
"It's a tough thing for a mama of three little babies to have to go through this," DeSantis added.
Gov. DeSantis has kept Floridians up to speed about his wife's condition as went through her treatment, saying that he was stepping up his daddy duties, something Mrs. DeSantis echoed during the press event.
Now, no specifics were given as to what exactly Gov. DeSantis did but considering that his kids are about the same age as my little terrors, we can only imagine that he was the one playing referee with the TV remote and bouncing back and forth between Cocomelon and Little Baby Bum, not to mention the annoying Blippi character that makes parents want to jump out of a 10-story building.
It is also safe to say the Governor probably had to do some overtime diaper duty and scrub the walls of chocolate-covered handprints and boogers. Yes, boogers.

What was he thinking?
President Joe Biden is in hot water with both Republicans and Democrats over his easing of sanctions against the murderous regimes in Venezuela and Cuba.
Even Rep. Val Demings, who is running for the U.S. Senate against Senator Marco Rubio, took issue with the president's actions.
South Florida Reps. Maria Elvira Salazar, Mario Diaz-Balart, and Carlos Gimenez, as well as the aforementioned Senator Rubio, led the charge in condemning President Biden's foreign policy misstep. READ MORE

Rep. Mike Waltz-The WHO is actively excluding Taiwan at the behest of China.  Why would the Biden Admin look to cede additional authority to an organization that takes its orders from the #CCP on who can and can't be a member of their organization?
Debbie Wasserman Schultz-On International Day Against Homophobia & Transphobia, we reaffirm the dignity and worth of LGBTQ+ individuals.
As the GOP continues to push legislation targetting LGBTQ+ rights, we must stand against this deepening hatred and division
Charlie Crist-The next Governor of Florida will be faced with legislation to restrict a woman's right to choose.
If Ron DeSantis wins, he'll sign it.
I'll veto it.
This November the choice could not be clearer.
Marco Rubio-The day after Biden lifts sanctions on the regime in #Cuba the regime mocks Biden by announcing that criticism of regime officials is now punishable by jail

"Erick Aguilar Endorsed by Veterans for America First" by The Floridian's Jim McCool
"Florida Sugar Cane Farmers Attack Brian Mast" by The Floridian's Jim McCool—Members of Florida's independent, family-owned sugarcane and vegetable farmers are speaking out following political attacks made by environmental activist groups and politicians like Congressman Brian Mast (R-FL).
"Biden Continues to Purse Failed Defund Police and Gun Control Policies" by Rep. Gus Bilirakis—The Democrat social justice experiment of defunding police and letting criminals go unpunished has been a deadly failure for Americans.
"Republicans Slam Biden and 'Brutal Cuban Dictatorship'" by The Floridian's Daniel Molina—A number of Republicans have joined forces to release a statement, condemning the Biden administration over its decision to ease sanctions against Cuba. Florida Senators Marco Rubio (R), Rick Scott (R) and Florida Reps. Carlos A. Gimenez (R), Mario Diaz-Balart (R) and Maria Elvira Salazar (R)..."
"Scott: Squad's Anti-Israel Resolution is "Horrific" by The Floridian's Jackson Bakich —Rep. Rashida Tlaib (D-MI) recently introduced a resolution condemning the creation of Israel and calling for the recognition of "Nakba" which is a term commonly used by Palestinians in reference to the establishment of the Jewish state as a "catastrophe."
"Buchanan, Rubio Bill Bolsters Baby Formula Production" by The Floridian's —The baby formula crisis has stricken families across the United States, and lawmakers across the country have commented on the growing concern. This week, the Biden administration was questioned regarding steps its trying to take in order to respond to the issue.
"Scott, Rubio Respond to Title 42 Hypocrisy" by The Floridian's Jackson Bakich—The Republican Senators Sen. Marco Rubio (R-FL) and Sen. Rick Scott (R-FL) have both exposed what they believe are the hypocrisies of the current border crisis and the possible end to Title 42. Rick Scott showcased the narrative that Secretary of Homeland Security, Alejandro Mayorkas has been trying to push in comparison to the numbers that the Department of Homeland Security announced recently.
"DeSantis Says Democrats 'Have a Soft Spot for Dictatorships Like in Cuba' [Video]" by The Floridian's Javier Manjarres
"Scott: Biden Easing Cuban Sanctions 'Sickening'" by The Floridian's Daniel Molina—This week, the Biden administration announced that it would be easing sanctions against Cuba. Reversing Trump-era sanctions, the Biden administration is moving forward in establishing an Obama-era relationship with Cuba, which has angered Republican lawmakers. In response, Florida Senator Rick Scott (R) issued a statement against the administration's decision. Calling the move "sickening," Scott vowed to "hold relevant nominees until it's reversed."
"DeSantis Endorses Bryan Avila for State Senate" by The Floridian's Javier Manjarres—If there was any chance that Rep. Bryan Avila was going to face a Republican primary challenge in his State Senate District 39 race, Gov. Ron DeSantis just stuck a fork into any potential primary challenge by endorsing Rep. Avila for the seat.
"Val Demings Accused of Flip Flopping on Abortion" by The Floridian's Jackson Bakich—The National Republican Senatorial Committee (NRSC) recently sent out a press release highlighting Rep and Sen. Hopeful, Val Demings (D-FL) and her apparent inconsistencies on abortion. Abortion has been the hot button issue since the leaked draft showed the High Court is most likely to overturn Roe V. Wade, a decision that has been precedent for almost 50 years.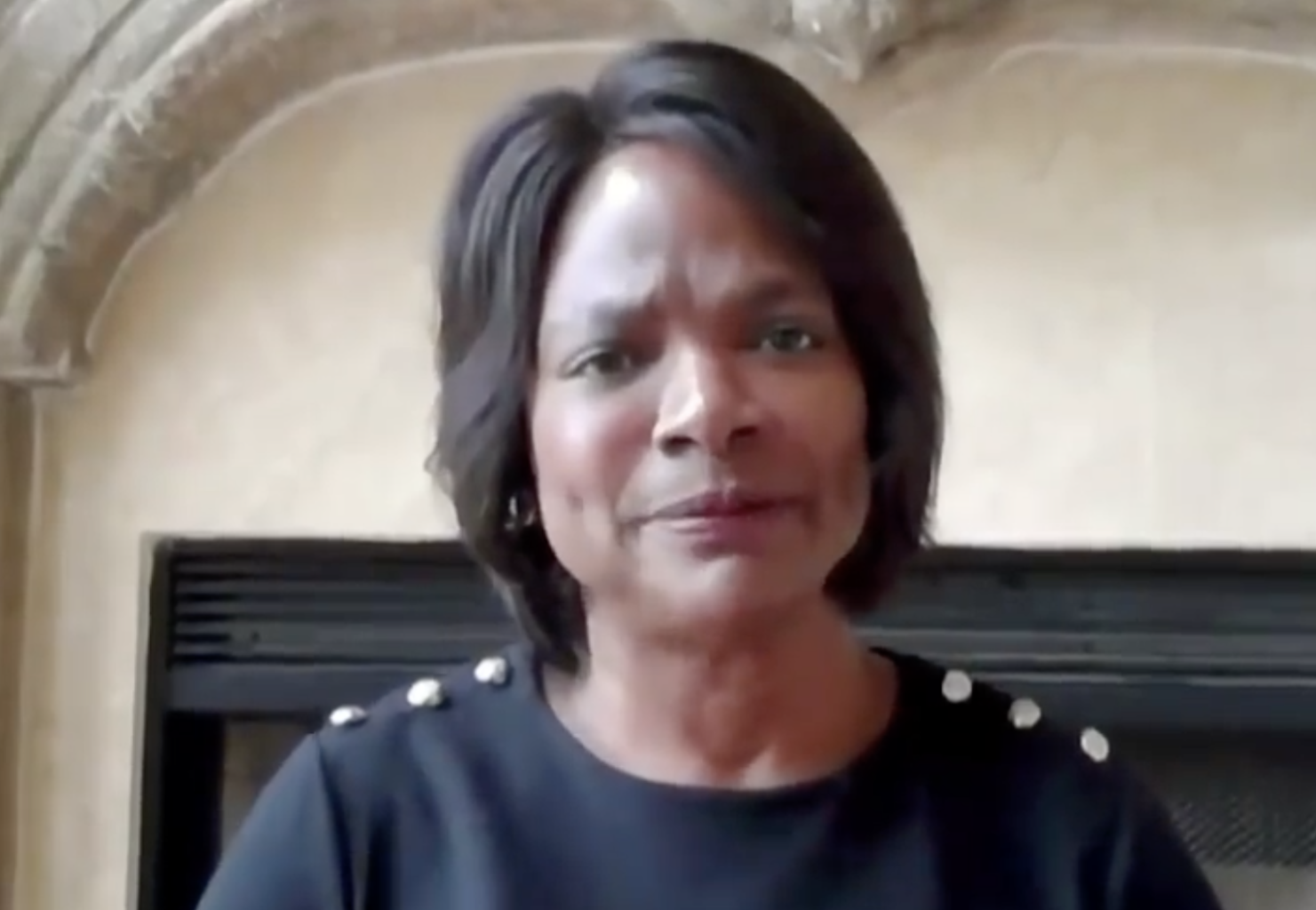 "State Rep. Eskamani Falls Flat on Buffalo Mass Shooting" by The Floridian's Jackson Bakich—Since the recent shooting committed by a white supremacist in Buffalo, New York in which the terrorist targeted an African American community, politicians flocked to the twitterverse to give their two cents. The Left or many in the anti-gun lobby (most of the time) blames lack of gun control for these instances.
"Cory Mills First Candidate in CD 7 To Qualify Via Petition" by The Floridian's Jim McCool—Florida's District 7 Congressional race is shaping up to be one of the most contentious Republican primary races in the state. Now, businessman and combat veteran Cory Mills (R-FL) has become the first person in the race to qualify for the ballot via petition.
"Ron DeSantis Takes Victory Tour, Highlights of His First Term" by The Floridian's Jim McCool—With his re-election on the horizon, Governor Ron DeSantis (R-FL) has just completed visiting all 67 counties in the state of Florida. Now, some people are branding it as his victory tour, as he has signed legislation and visited Floridians in all corners of the state.
"DeSantis Taps Lawmaker Byrd as Secretary of State" by News Service of Florida—by The Floridian's Jackson Bakich—TALLAHASSEE --- State Rep. Cord Byrd, a Neptune Beach Republican who has been at the forefront of controversial legislation supported by Gov. Ron DeSantis, will oversee the 2022 elections in Florida.
"Fast Track Sought in Redistricting Fight" by News Service of Florida—by The Floridian's Jim McCool—TALLAHASSEE — Pointing to "urgency" as the 2022 elections near, attorneys for voting-rights groups requested Friday that a battle over a new congressional redistricting plan be put on a fast track to the Florida Supreme Court.
"Abortion Group Coaches People Against Using 'Partial-Birth' and 'Born Alive' Terms" by The Floridian Javier Manjarres—As tens of thousands of pro-Choice advocates rallied this past weekend in support of Roe vs. Wade–the historic Supreme Court decision that all but constitute abortion—organizations like Planned Parenthood and the National Association for the Repeal of Abortion Laws (NARAL)
"Florida Chamber Endorses Jimmy Patronis" by The Floridian's Daniel Molina—The Florida Chamber has endorsed Jimmy Patronis (R), Florida's Chief Financial Officer, in his reelection campaign.
"Demings: Rubio is an 'Extremist' on Abortion" by The Floridian's Daniel Molina—Florida Rep. Val Demings (D), who's affirmed that abortion will be a topic of importance in her platform, is now calling Florida Senator Marco Rubio (R) an "extremist" on abortion. After Justice Alito's leaked draft earlier this month signaling that the Supreme Court intended to overturn Roe vs. Wade, Demings was one of a number of Democrats who emerged in staunch opposition ahead of her election.
"Rubio Speaks at Win Back America Rally" by The Floridian's Daniel Molina—Over the weekend, Florida Senator Marco Rubio (R) attended Polk County GOP's Win Back America Rally. At the event, Rubio discussed "how Joe Biden's disastrous leadership has led to sky-high inflation and record gas prices, open borders, and a formula crisis that is concerning parents everywhere." Aside from criticizing the Biden administration, Rubio criticized Florida Rep. Val Demings (D) because of her voting record.
"Mast's Environmental Bill Passes Easily" by The Floridian's Jim McCool —Rep. Brian Mast (R-FL) received a win on Wednesday and so did the state of Florida. Mast introduced a bipartisan bill that "will require the first-ever federal assessment and action plan to combat harmful algal blooms in Florida." The bill was written by Mast and former Democratic Senator of Florida Bill Nelson in 2018.
"Kat Cammack Responds to CNN Criticizing Her Over Baby Formula Shortage Remarks" —Amid the current supply chain crisis plaguing the country, baby formula has become one of the latest products to go scarce as a result of the current inflation. This week US Rep. Kat Cammack (R-FL) put full pressure on the Biden Administrations' apparent prioritization of illegal immigrants over Americans in regards to the baby formula shortage.
"Jackie Toledo Caught Lying About Receiving Patronis Endorsement" by The Floridian's Javier Manjarres—Republican State Rep. Jackie Toledo, who is running for the U.S. House of Representatives in Florida's 15th District, put herself in a bit of a bind when her campaign recently announced that she has received the full endorsement of Florida CFO Jimmy Patronis.
"Scott Calls Democratic Letter "slap in the face" to the Venezuelan People" by The Floridian's Daniel Molina
"Charlie Crist Responds to Fried, Reaffirms his Strong Pro-Choice Stance" by The Floridian's Jim McCool—Washington D.C. — Florida's Democratic gubernatorial primary is being intensified with many contenders anxious to dethrone Gov. Ron DeSantis (R-FL). Progressive candidate Commissioner of Agriculture Nikki Fried (D-FL) has bashed perceived frontrunner and career politician, Rep. Charlie Crist (D-FL), going as far as to call him"pro-life."
"Charlie Crist's Hardline Position on Immigration Softens" by The Floridian's Javier Manjarres—Washington— As the immigration crisis along the U.S. southern border continues, both Republican and Democratic lawmakers agree that the border needs to be secured, including Florida Rep. Charlie Crist (D).
"Florida Rep. Ramon Alexander Outed, Quits After his Sexcapade is Uncovered" by The Floridian's Javier Manjarres—Channeling former Democratic gubernatorial nominee Andrew Gillum, incoming Florida House Minority Leader Ramon Alexander has called it quits after sexual misconduct and harassment allegations were levied on him earlier this week by a former male athletics employee at Florida A&M University.
"EXCLUSIVE: Rick Scott Addresses 'Laughable' Democratic Claim he Supports Raising Taxes" by The Floridian's Jackson Bakich—In part of an exclusive interview with The Floridian, Sen. Rick Scott (R-FL) went on record to expand upon his views on President Joe Biden (D), taxes, and accusations in which is he being tagged with raising taxes on minorities and lower-income Americans. Sen. Scott's response was both clear and directed.
The JUICE is squeezed by Javier Manjarres, Jim McCool, and Daniel Molina