Special Mess
Today is the day, and legislators find themselves in Tallahassee dealing with the anti-vaccine special session. Republicans are all for the special session, but Democrats see it as a waste of time.
Nothing much going on today until 2 pm, but Tuesday should see some fireworks when the two chambers convene.
It appears as if the legislature wants to put an end to the session fairly quickly and could fast-track things so that things come to an end late Wednesday or sometime on Thursday.
Meanwhile, another mess that is brewing is the planned protest in Communist Cuba.
Russia continues to be the leading instigator and threat to the U.S. with its support of Venezuela and Cuba. READ MORE
CUBA LIBRE!
It appears as if Senator Marco Rubio has some choice things to say about Communist sympathizers like Actor Danny Glover over their support of the Cuban government. READ MORE


—Marco Rubio-With the help of #Putin advisors the regime in @Cuba has spent weeks preparing to launch informational warfare today in response to #15NovCuba Beware of fake accounts spreading disinformation and fake videos to discredit the opposition to their tyranny
—Rep. Carlos A. Gimenez- I joining my colleagues in SUPPORT of the #15NovCuba protests. I'm urging @SecBlinkento send a clear message to the illegitimate Cuban regime that their constant denial of basic human rights to the Cuban people WILL NOT be tolerated any longer. #PatriaYVida #SOSCuba
—Debbie Wasserman Schultz-America stands with the Cuban people and their peaceful calls for freedom, democracy and an end to the repressive regime that arbitrarily detains its citizens. #PatriaYVida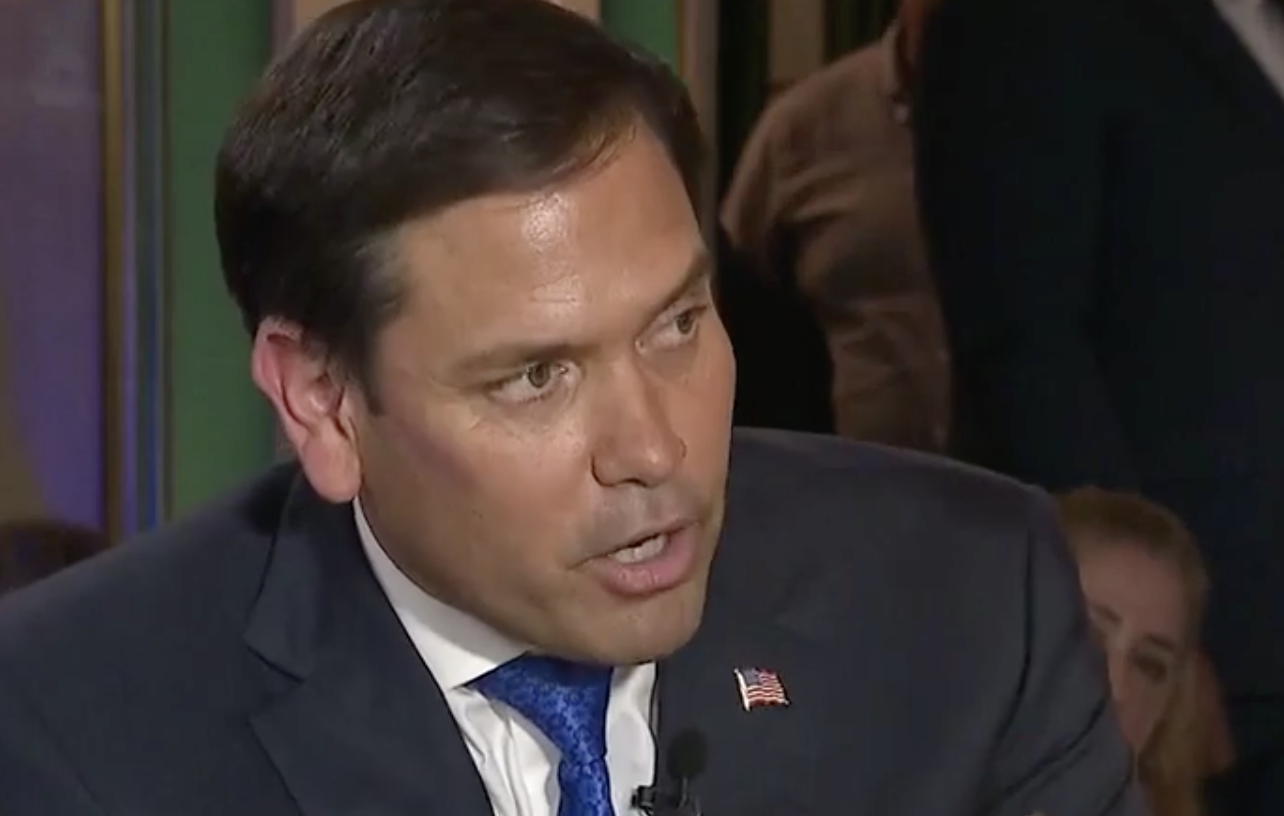 "Rubio Slams 'Hypocrite Marxist' Danny Glover Over Cuba" by The Floridian's—As the Cuban people embark on taking to the streets to protest the Castro regime, the domestic conversation continues regarding the issues affecting the Cuban people. Danny Glover, an actor and outspoke supporter of Hugo Chavez and Nicolas Maduro, has now penned an op-ed, criticizing the United States government for contributing to oppression in Cuba.
"FOX Nation Holds Patriot Awards In Hollywood, Florida" by The Floridian's Javier Manjarres
"Biden Signs 'Once-in-a-Generation' Infrastructure Bill" by The Floridian's Daniel Molina—Over the weekend, President Joe Biden (D) directed a message to supporters, championing the infrastructure bill that will be signed today. Calling it a "once-in-a-generation investment," the President added that it will contribute to progress in the country. The bipartisan bill will generate "good-paying jobs," it will "modernize our infrastructure, turn the climate crisis into an opportunity, and put us on a path to win the economic competition for the 21st century."
"Miami-Dade County 'has a Seven-day Positivity Rate of 1%'" by The Floridian's—Miami-Dade County Mayor Daniella Levine Cava took to social media over the weekend to praise the county over maintaining a low COVID-19 positivity rate. Specifically, she shared that "for the first time since the pandemic began, Miami-Dade County now has a seven-day positivity rate of 1%."
"Russia Continues Dominance Over Dictators in Latin America" by The Floridian's Javier Manjarres—Earlier this month, long-standing dictator, Daniel Ortega, clinched a sham election in Nicaragua — as expected— as he jailed every and all of his political opponents. Did anyone congratulate Ortega? Of course, the usual suspects, the dictators in Russia, Cuba, and Venezuela, did.
"Cherifilus-McCormick Defeats Holness in Democratic Special Election" by The Floridian's Javier Manjarres—After counting all remaining overseas and military ballots in the Democratic primary race in Florida's 20th congressional district 'special election," it appears that businesswoman Sheila Cherfilus-McCormick has defeated Broward County Commissioner Dale Holness by 5 votes.
"Rick Scott Calls Biden a Liar Over 30% Middle Class Tax Hike" by The Floridian's Jim McCool—President Joe Biden (D) famously campaigned on not raising taxes on families that report an annual income below $400,000 per year. However, Biden's new inflation tax will raise taxes on middle-class families by 30%, leading US Senator Rick Scott (R-FL) to accuse President of telling a bald-faced lie.
"Federal Grand Jury Indicts Steve Bannon for Contempt of Congress" by The Floridian's Mona Salama—A federal grand jury on Friday indicted former Trump White House strategist Steve Bannon for contempt of Congress over his failure to comply with a subpoena issued by the Democratic-led House Select Committee to Investigate the Jan. 6 attack on the U.S. Capitol.
"Demings, Rubio Share Veteran's Reform Plans" by The Floridian's Daniel Molina—On Veteran's Day, a number of lawmakers took the time to celebrate the Veteran's past and present on social media. Two lawmakers that expressed their gratitude were Florida Rep. Val Demings (D) and Florida Senator Marco Rubio (R), who are currently engaged in a soon-to-be contentious senatorial race.
"Conservative Legislator Censored By Big Tech" by The Floridian's Jim McCool—After State Rep. Anthony Sabatini (R-32) posted his opinion on the developing Kyle Rittenhouse case, Facebook censored the conservative legislator on their platform.
"Kamala Harris' Approval Rating Stoops to 28%" by The Floridian's Mona Salama—While President Joe Biden (D) has seen relatively excruciatingly painful plummeting poll numbers, Americans have allowed this to overshadow the even worsening approval ratings of Vice President Harris (D). Kamala Harris' approval rating has now stooped down to 28%.
"Florida Democratic Leaders Continue to Decry DeSantis's 'Special Session' by The Floridian's Javier Manjarres—The Republican-controlled Florida Legislature is about to hold a Special Session to file legislation that would prevent the recent federal government vaccine mandates handed by President Joe Biden from being enforced. And as expected, Florida Democrats are fuming over what they believe is a simple "political stunt" by Gov. Ron DeSantis to score political points.
"Harris Awkwardly Uses French Accent During Paris Trip" by The Floridian's Mona Salama
"Patronis Grills Eskamani Over In-N-Out and Lack of Jobs Creation Experience" by The Floridian's Javier Manjarres—After Progressive Rep. Anna Eskamani (D-49)  bashed Florida Gov. Ron DeSantis for his statements in support of bringing on In-N-Out Burger to Florida, CFO Jimmy Patronis (R-FL) clapped back at Eskamani, implying she knows nothing about job creation.
"Demings Hit With FEC Complaint For Allegedly Violating Federal Law" by The Floridian's Mona Salama—Americans for Public Trust has filed a complaint Wednesday with the Federal Election Committee (FEC) against Florida Democrat Val Demings and Val Demings for U.S. Senate campaign over allegations the campaign violated the federal "soft money" ban.
"Inflation Surges To New 30-Year High in October" by The Floridian's Mona Salama—Inflation accelerated at the fastest monthly and annual pace, hitting a three-decade high in October — a key indicator that prices are rising more than expected as companies continue to struggle with the ongoing supply chain, labor shortage, and consumer demand.
"Brian Mast Publicly Calls Out Pelosi on House Floor" by The Floridian's Jim McCool—With a slim majority in the House, Democrats have still managed to pass critical Build Back Better legislation with the help from 13 Republicans. However, US Rep. Brian Mast (R-FL) is not going down without a fight after calling out Speaker Pelosi on the House floor.
"Crist: DeSantis Administration is an "Authoritarian Regime" by The Floridian's Daniel Molina–Florida Governor Ron DeSantis (R) has called a Special Session for lawmakers to address the vaccine mandates the federal government has recently issued. Gov. DeSantis, who has officially filed for reelection, affirmed that the state is "going to strike a blow for freedom." However, while the Governor may have picked up supporters in his crusade, detractors are still far and wide throughout the state. Florida Rep. Charlie Crist (D), who's vying to unseat the Governor, recently criticized DeSantis, calling his administration an "authoritarian regime."
"Rubio Says Floridians Will Know 'the Real Val Demings' by The Floridian's Daniel Molina—Florida Senator Marco Rubio (R) is facing his toughest reelection bid yet as challenger Florida Rep. Val Demings (D) looks to unseat the Florida Republican in the upcoming 2022 midterm election.
"On The American-JetBlue Lawsuit, Republicans Should Know Better"—by The Floridian's Javier Manjarres
"Open Letter: Jim Lamon 'Only Republican' Who Can Beat Sen. Kelly"—OPINION
"Jason Mariner Appears Constitutionally Eligible to Hold Federal Office"—by The Floridian's Javier Manjarres—News outlets have been running with the narrative that Republican congressional nominee Jason Mariner is ineligible to hold public office because he did not go through the necessary process set in place by the Florida Commission on Offender Review and Office of Executive Clemency, but it appears as if he is eligible.
"Rick Scott Labels Biden Agenda 'Systemic Socialism' on Real America Podcast"—by The Floridian's Jim McCoolToday, the Republican National Committee (RNC) released another episode of their podcast, "Real America." In this episode, RNC Chairwoman Ronna McDaniel sat down with US Senator Rick Scott (R-FL) where the two reiterated the term, "systemic socialism" to describe the Biden/ Democrat Party agenda for America.
"In-n-Out Burger Might Move to Florida Amid California Restrictions" by The Floridian's Jim Mccool—It is no secret that Governor Ron DeSantis (R-FL) loves his hamburgers. Now, Florida is rumored to be courting In-N-Out Burger to Florida over the Draconian vaccine passport mandates in California.
"AOC 'Fears' Social Spending Bill Will Be Gutted After Progressives Gave Up"Infrastructure Bill 'Leverage' by The Floridian's Mona Salama—Rep. Alexander Ocasio-Cortez (D-NY) "fear[s]" since Progressives gave up its "leverage" in making sure that both the $1.2 trillion infrastructure bill and the Build Back Better act were voted at the same time, President Biden's massive social welfare spending package will now be gutted down.
"Florida Democrats Reveling in Their Infrastructure Victory' by The Floridian's Javier Manjarres
Lauren Book Says Special Session 'Threatens Freedom' by The Floridian's Jim McCool—Although Republicans claim that they are fighting against vaccine mandates in the name of freedom, not everybody agrees with the messaging. Senator Lauren Book (D-32) feels that Gov. DeSantis' special session threatens freedom.
"DeSantis Officially Files Paperwork For Reelection Bid in 2022" by The Floridian's Javier Manjarres—Republican Florida Gov. Ron DeSantis officially filed paperwork to run for reelection in 2022 , marking his official start to his gubernatorial bid, his campaign announced Monday.
"Rick Scott Demands Mayorkas Resign for Lying to the American People" by The Floridian's Jim McCool—With the U.S. Southern border crisis continuing to surge, many have insisted that Secretary Mayorkas has been caught in a lie over the state of the border being closed. Now that 1.7 million illegal immigrants have entered the country, US Senator Rick Scott (R-FL) is demanding Mayorkas' resignation for lying to the American people.
"DeSantis Says Democrats Will 'Support Forced Firing' in Special Session" by The Floridian's Javier Manjarres—During an early morning press conference in Zephyr Hills, Florida with House Speaker Chris Sprowls and Senate President Wilton Simpson, Gov. Ron DeSantis outlined what his COVID-19 special session would address.
"NRCC Target Democrats Using Speaker Pelosi in Latest 'Chaos' Ad" by The Floridian's Javier Manjarres—The National Republican Congressional Committee (NRCC) is positioning itself to take a huge bite out of the House Democratic majority and has put out a scathing ad against House Democrats using Speaker Nancy Pelosi's own words to haunt them.
"Polsky Says "no Contact Whatsoever' From DeSantis Over Ladapo Controversy" by The Floridian's Daniel Molina
"Biden Comments on 'Sham' Nicaraguan Election" by The Floridian's Daniel Molina
"Combat Veteran Cory Mills Believes 'Florida is America' by The Floridian's Javier Manjarres
"Murphy Called a 'Fraud' After Voting For $1.2 Trillion Infrastructure Bill" by The Floridian's Javier Manjarres—Moments after the U.S. House of Representatives voted 228-206 in favor of President Joe Biden's $1.2 Trillion infrastructure bill, House Democrats, including Florida Rep. Stephanie Murphy, applauded their efforts to pass the contentious and divisive spending bill.
"House Passes Biden's Infrastructure Bill" by The Floridian's Javier Manjarres—President Joe Biden has just scored a big win as the House just passed his $1.2 trillion infrastructure bill as part of the "Bidenomics" agenda he put forward since taking office last January.
"Allen West Involved in Physical Altercation at Airport" by The Floridian's Javier Manjarres
"Scott, Rubio Joins 40 GOP Senators Seeking To 'Strike Down' Biden's Unconstitutional Vaccine Mandate" by The Floridian's Mona Salama —Florida Senators Rick Scott and Marco Rubio are joining more than three dozen Republican senators seeking to officially nullify and "strike down" President Biden's "unconstitutional" vaccine mandate through the Congressional Review Act.
"Biden Dismisses $450K Payments For Separated Migrants As 'Garbage' Report" by The Floridian's Mona Salama—President Biden on Wednesday dismissed recent reports that his administration is in talks to settle legal suits by cutting checks of nearly half a million dollars per illegal immigrant separated while crossing the southern border under the Trump administration, calling the reports "garbage."
"Suarez Plans To Take Next Paycheck Entirely In Bitcoin" by The Floridian's Mona Salama—Miami Mayor Francis Suarez announced that he would take his "next paycheck 100% in Bitcoin," aiming to be the first lawmaker at the state or federal level to accept part of his salary in digital currency.
The JUICE is juiced by Javier Manjarres, Daniel Molina, and Jim McCool
The JUICE is juiced by Javier Manjarres, Daniel Molina, and Jim McCool