Florida Democrats Look to Grim General Election Prospects
We are three weeks away from the August 23 primary election and Democratic gubernatorial candidate Nikki Fried continues to come out all guns blazing against Gov. Ron DeSantis and Rep. Charlie Crist.
The amount of attacks against the two men is too long to list.
Fried, who is the state's agriculture commissioner, is locked in a contentious primary against the most prolific campaigner in Florida history, Charlie "Chaingang" Crist.
This race between Fried and Crist could go down to the wire with both candidates showing momentum going into the last month of the campaign.
Fried has probably shown the most movement in her campaign and is capitalizing on the fact that she won her statewide AG race as a Democrat in 2018.
Crist has lost his last two statewide races for senator and governor as an Independent and Democratic, respectfully.
"I won Florida in 2018. We can do it again," tweeted Fried.
Defeating Crist is one thing, toppling Gov. DeSantis is a whole different story and a huge lift.
"We're going to make Ron DeSantis a one-termer, just like his idol Don," stated Fried.
I am pretty sure former President Donald Trump is not DeSantis's idol, but if she wins the gubernatorial primary race, this will be the line of attack against DeSantis.
Will the anti-Trump line of attack work considering that Americans see President Biden as a disastrous president?
It will be a heavy lift for Fried.
A heavy lift.
Meanwhile, Florida Democrats have bigger issues.
Florida Democrats are out to purge all of the moderate or "Democrats in Name Only" legislators and candidates from their ranks.
The push is led by none other than "centrist" lawmaker Sen. Jason Pizzo, who is pushing hard to promote progressive candidates over other more middle-of-the-road Democrats.
Considering that Americans are rejecting modern progressivism and socialism, Sen. Pizzo's efforts to revamp the Florida Legislature with Progressive Democrats could turn out to be counterproductive for the state Democratic Party. READ MORE

Gaetz vs. Democrats, FBI, and Deep State
Rep. Matt Gaetz has been targeting "Deep State" operatives since the inception of the phony baloney "Russian collusion" investigation began and now his efforts continue with the grilling of Asst. Attorney General Matthew Olsen.
"Is Hunter Biden a national security threat," asked Rep. Gaetz during a hearing in House Judiciary Committee.

Marco Rubio-The impact on inflation of new climate bill would be "statistically indistinguishable from zero"
But democrats still named it the Inflation Reduction Act b/c they see everyday people as simpletons they can trick & they know the media will try to help them
U.S. Rep. Stephanie Murphy-My thoughts are with the victims, their friends and families, and the entire Orlando community after the shooting last night. We must do more to stop the gun violence that continues to plague our communities.


"Joe Harding Flexes Sponsorship of Parental Rights Bill in Re-election Bid," by The Floridian's Jim McCool—As Florida Republicans gear up for the 2022 midterms, plenty of state lawmakers are ready to use their former legislative agendas to keep their seats.  State Rep. Joe Harding (R-22) is flexing his sponsorship of the Parental Rights in Education bill for his re-election hopes.
"Biden's Approval Ratings Continue to Tank as U.S. Enters Recession," by The Floridian's Grayson Bakich—The United States is officially in a recession. The past two economic quarters have experienced negative growth, fulfilling the technical definition of what qualifies as a recession. Rather than offer words of encouragement, President Joe Biden (D) has chosen a different route: deny the U.S. is in a recession altogether, and some in the media are doing their best to run with it. Unfortunately for Biden, this comes at the cost of approval ratings.
"Rubio Questions Inclusion of Gender ID Under Title IX in Letter to Secretary of Education," by The Floridian's Grayson Bakich—Even as Americans worry more about recession and inflation, the Biden Administration and Democrats continue to push woke policies. The latest is a proposed inclusion of "gender identity" under Title IX, the statute protecting against discrimination of women in education.
"Waltz on Fox: China's Threats to Pelosi Visiting Taiwan "Unacceptable" by The Floridian's Grayson Bakich—Appearing on Fox News' The Story , Representative Michael Waltz (R-FL) calls for a stronger response to recent threats from China over Speaker of the House Nancy Pelosi (D-CA) potentially visiting Taiwan. Earlier this week, China claims it will take "forceful measures" should the visit take place. The former editor of the Chinese Communist Party's newspaper has gone so far as to suggest shooting down Pelosi's plane.
"D.C. Mayor Bowser Calls for National Guard Help Due to Influx in Illegal Immigration; Cammack Opines," by The Floridian's Jackson Bakich—The same day that President Joe Biden (D) swore to the American people that the economy is not in a recession, Mayor of Washington, D.C., Muriel Bowser (D) announced that she would be requesting 150 troops from the National Guard to assist with the influx of illegal immigrants from states such as Texas and Arizona despite declaring the district a sanctuary city for years.
"Rubio Responds to International Antisemitism," by The Floridian's Jackson Bakich
"Scott and Rubio Secure WRDA Provisions for Florida," by The Floridian's Grayson Bakich
"Gaetz Grills Olsen on Biden Family Corruption," by The Floridian's Grayson Bakich—As more and more evidence of Hunter Biden's corruption, and of his father President Joe Biden's (D) possible involvement, becomes apparent, few Americans have been as vocal in demanding a deeper investigation into the Biden family's foreign business dealings than Representative Matt Gaetz (R-FL).
"Florida Democrats Mobilize to Push Moderate or 'DINOs' Out of Party," by The Floridian's Jim McCool—Recent years have shown the all but moderate colors of Florida's political parties. Now, Florida Democrat lawmakers are jumping ship on moderate Democrats for more progressive candidates, and have coined the new phrase, "DINO."
"Bilirakis: Democrats 'Double Down on a Radical Green Agenda' OPINION by Rep. Gus Bilirakis
"Forward Party Wants to be a 'Viable' Third Party," by The Floridian's Daniel Molina—Voters have long argued for a third party that would more accurately reflect their political opinions, and former presidential candidate Andrew Yang is looking to continue pressing that narrative and lead the charge. Comprised of dismayed Democrats, Republicans, and Independents, the Forward party has officially announced itself as a "viable" national political third party.
"U.S. Faces Second Quarter of Shrinking GDP," by The Floridian's Daniel Molina—The United States has faced two quarters with a shrinking GDP, which has incited arguments that we're in a recession. Republicans are calling it the Biden recession, and Florida Governor Ron DeSantis (R) has taken to social media to comment on the announcement.
"Debbie Wasserman-Schultz Falsely Claims Rubio Voted Against PACT Act," by The Floridian's Grayson Bakich—Ahead of the midterms, the cutthroat nature of politics rears its ugly head once more. On July 28th, Representative Debbie Wasserman-Schultz (D-FL) engaged in a bit of mudslinging against Senator Marco Rubio (R-FL). In a tweet published Thursday afternoon, Rep. Wasserman Schultz alleged that Rubio voted against the PACT Act, a bill expanding healthcare to veterans exposed to toxins.
"Rubio Demands Transparency from McKinsey & Co Must Answer Over Chinese Clients," by The Floridian's Grayson Bakich
"Florida Retail Federation Endorses AG Ashley Moody," by The Floridian's Jim McCool
"Sexualization of Children in Florida at Drag Queen Clubs is Widespread," by The Floridian's Javier Manjarres—Florida First Lady Casey DeSantis usually stays out of the political fray, but this week after her husband Gov. Ron DeSantis condemned the sexualization of children by a "woke society" that allows for individuals to "drag" their underage children into a sexually-charged dinner show at a Drag queen club, Mrs. DeSantis weighed in.
"DeSantis Calls For Legislation Against Woke ESG Practices," by The Floridian's Grayson Bakich—As the culture wars in America rage on, many conflicts have extended into the realm of policy. "Woke" ideals worm their way into legislation, business practices, and education. Conservatives have fought against the tide, and Governor Ron DeSantis (R-FL) has announced his latest counterattack. In a press release issued July 27th, DeSantis outlined proposals against environmental, social, and corporate governance (ESG) regulations.
"Republican Lawmaker Gimenez Says 'Mexico Isn't Our Friend'" by The Floridian's Jackson Bakich—Conservatives have continuously attacked President Joe Biden (D) for the flow of illegal immigrants crossing the U.S. southern border since the beginning of his presidency. Rep. Brian Mast (R-FL) even went as far as to call the border situation a "national security crisis and a public safety crisis." Is Mexico to blame?
"Gaetz Votes Against Anti-Human Trafficking Bill," by The Floridian's Daniel Molina—Florida Rep. Matt Gaetz (R) continues to himself in the public spotlight time and time again. The reason for the media's scrutiny is that the Florida Republican is allegedly under investigation by the Department of Justice for sex trafficking allegations involving a minor. While the lawmaker has refuted the allegations, Rep. Gaetz is now being questioned over his vote against an anti-Human Trafficking bill.
"Carolina Amesty Targets Socialism in Latest Ad," by The Floridian's Jim McCool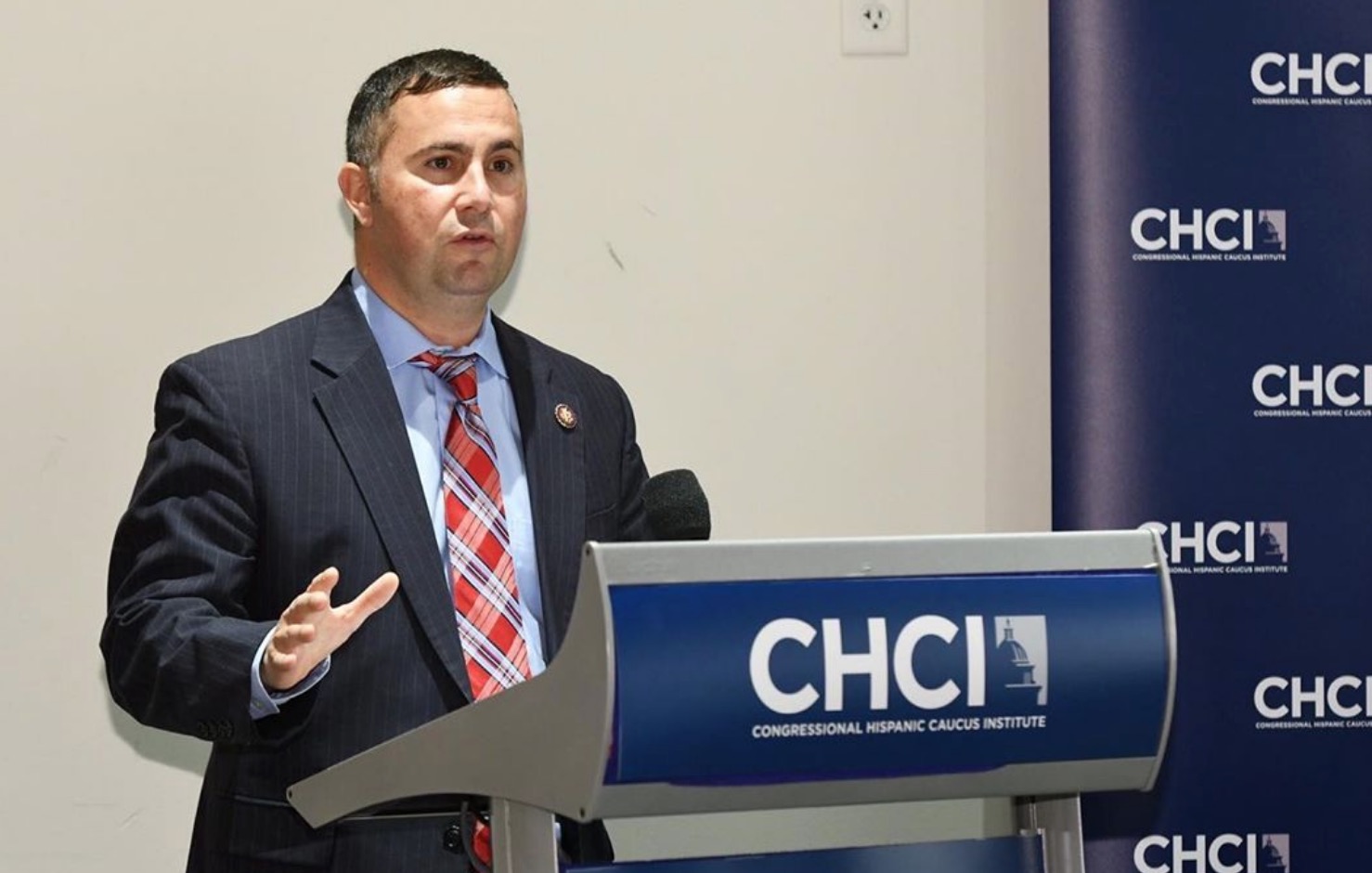 "Soto and Other Florida Democrats Seek Obamacare Expansion," by The Floridian's Grayson Bakich—The expansion of the Affordable Care Act (ACA) or "Obamacare" remains a goal of Democratic leaders and elected officials. Several of Florida's own Democrats have taken charge on this issue. On July 15th, a letter crossed the desks of Senate Majority Leader Chuck Schumer (D-NY) and Speaker of the House Nancy Pelosi (D-CA) spelling out this objective.  Representative Darren Soto (D-FL) tweeted the letter, of which he was one of its signers.
"DeSantis Condemns 'Woke Society' For Trying to Sexualize Children," by The Floridian's Jim McCool—Florida has been the epicenter of the Left-Right culture war, with Governor Ron DeSantis (R-FL) leading the way for conservatives nationwide, and tacking the "Woke society" head-on. During a recent press conference in Tampa, Florida, Gov. DeSantis condemned the practice of children attending drag queen shows and told attendees about a Miami bar whose liquor license was striped over their concerning position on minors.
"Castor Pushes Hard in Support of Abortions," by The Floridian's Grayson Bakich—The reversal of Roe v. Wade earlier this year has provided Democrats a rallying point with which to mobilize their voting base of support. Citing women's rights, bodily autonomy, and the burden of unwanted children, Democrats are working hard to make abortion the central plank of their midterm platform. Florida's own Democratic Representatives are no exception. Representative Kathy Castor (D-FL) made a series of dramatic tweets Tuesday afternoon on July 26th.
"DeSantis Seizes on CNN's Poll Showing Biden's Approval Rating at 31%," by The Floridian's Daniel Molina—President Joe Biden's (D) approval rating continues to take a hit, and a new CNN poll indicates that the President continues to lose support among his own Democratic base. The results of the poll show that 31% of Democrats and left-leaning voters would prefer if someone other than the President was the nominee in 2024.
"Vice President Kamala Harris Makes American History With 'Woke' Declaration," by The Floridian's Javier Manjarres
"Angie Nixon Doubles Down on Buying Voters Accusations," by The Floridian's Jim McCool—Just last week Governor DeSantis (R-FL) was accused of trying to buy votes with his $450 checks for Florida families. Now, State Rep. Angie Nixon (D-14) is doubling down on her accusations, saying he is hitting a, "new freaking low!"
The DeSantis Administration announced the release of the checks that were for, "These one-time payments of $450 per child are part of [Governor DeSantis] new budget," stated Pushaw. The letter reads that the checks are a "one-time payment that can be used for anything from buying diapers to fueling up at the pump," according to DeSantis Spokeswoman Christina Pushaw (R-FL).
"Mike Waltz: No Vaccine Mandate for National Guard," by The Floridian's Grayson Bakich—The debate over COVID-19 vaccine mandates has gained new battleground among America's armed forces. A vaccine mandate intended for the National Guard remains undecided by Secretary of Defense Lloyd Austin. However, Representative Michael Waltz (R-FL) has announced his opposition to the mandate in a letter sent on July 26th.
"The 'Small' me at Lincoln Project Attack Matt Gaetz in Latest Video ad," by The Floridian's Javier Manjarres—The Progressive-minded talking heads over at The Lincoln Project have offered up a hypocrisy-rich attack video against Rep. Matt Gaetz in their latest video, "Matt's Little Secret."
"Rick Scott: CHIPS Act "Reckless Spending Spree," Does Little Against China," by The Floridian's Grayson Bakich—As inflation continues to grow and a recession looms, Congress continues to propose new means and ways to continue spending. Among these proposals is the Creating Helpful Incentives to Produce Semiconductors for America (CHIPS) Act.

The JUICE is squeezed by Javier Manjarres, Jim McCool, and Daniel Molina