DeSantis Makes Another Endorsement
Gov. Ron DeSantis has once again made an endorsement in this year's election cycle. This time the nod of approval was for Rep. Bryan Avila who is running to replace Sen. Manny Diaz, Jr. in Senate District 39.
DeSantis's support for Avila all but solidifies his nomination.
Will DeSantis continue to make key strategic endorsements like this?
If you pay close attention to race across the state like we do, you will notice Republican primary candidates praising both DeSantis and former President Donald Trump in hopes to catch either men's attention.
The whole point of his exercise is to eventually land their respective endorsements. READ MORE

The DeSantis "Regime"
Devout Progressive Democrat Carlos Guillermo Smith is throwing around the there term "regime" when he references the DeSantis administration, an obvious move to accuse DeSantis of being a despot or dictator of some banana republic.
Well, Rep. Smith could know a thing or two about regimes considering that he has given blanket cover to Socialist regimes around the world, particularly those in the Western Hemisphere when he denounced that Socialism has not killed anyone.
If you don't remember Smith's or "Carlitos's" infamous House floor pro-Socialism address, well we have it for you.
The Floridian was the ONLY Florida media outlet to cover this story. Others later picked up on our reporting. READ MORE

Marco Rubio-The regime in #Cuba threatened Biden with mass migration and have sympathizers inside the administration and the result is today we see the first steps back to the failed Obama policies on Cuba
Rep. Val Demings-As Orlando's former Chief of Police, I saw how terrorism, whether foreign or domestic, can devastate a community. That's why I'm fighting for federal anti-terror efforts to support local first responders and keep us safe.
Nikki Fried-We must pursue foreign policy that puts the Cuban people first and holds the Cuban regime accountable — never letting up until the Cuban people live in a free democratic society.
Rep. Carlos A. Gimenez-I have said it before, and I'll say it again: don't listen to what Biden says; look at what he does. His message to the Cuban exile community is clear — he does NOT care about you and will do NOTHING to advance the cause of freedom and democracy in #Cuba. Biden is a disgrace.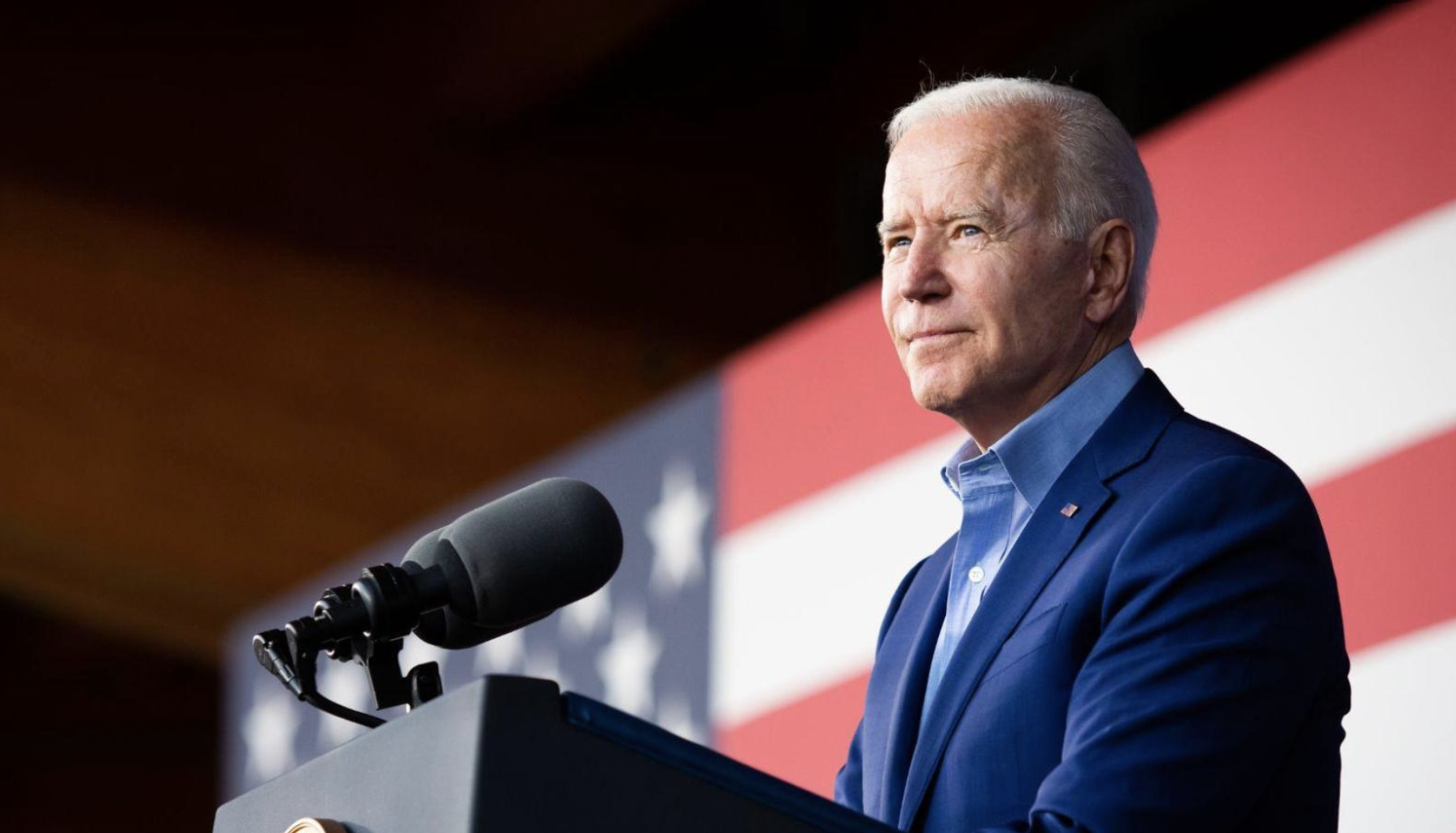 "Scott: Biden Easing Cuban Sanctions 'Sickening'" by The Floridian's Daniel Molina—This week, the Biden administration announced that it would be easing sanctions against Cuba. Reversing Trump-era sanctions, the Biden administration is moving forward in establishing an Obama-era relationship with Cuba, which has angered Republican lawmakers. In response, Florida Senator Rick Scott (R) issued a statement against the administration's decision. Calling the move "sickening," Scott vowed to "hold relevant nominees until it's reversed."
"DeSantis Endorses Bryan Avila for State Senate" by The Floridian's Javier Manjarres—If there was any chance that Rep. Bryan Avila was going to face a Republican primary challenge in his State Senate District 39 race, Gov. Ron DeSantis just stuck a fork into any potential primary challenge by endorsing Rep. Avila for the seat.
"Val Demings Accused of Flip Flopping on Abortion" by The Floridian's Jackson Bakich—The National Republican Senatorial Committee (NRSC) recently sent out a press release highlighting Rep and Sen. Hopeful, Val Demings (D-FL) and her apparent inconsistencies on abortion. Abortion has been the hot button issue since the leaked draft showed the High Court is most likely to overturn Roe V. Wade, a decision that has been precedent for almost 50 years.
"State Rep. Eskamani Falls Flat on Buffalo Mass Shooting" by The Floridian's Jackson Bakich—Since the recent shooting committed by a white supremacist in Buffalo, New York in which the terrorist targeted an African American community, politicians flocked to the twitterverse to give their two cents. The Left or many in the anti-gun lobby (most of the time) blames lack of gun control for these instances.
"Cory Mills First Candidate in CD 7 To Qualify Via Petition" by The Floridian's Jim McCool—Florida's District 7 Congressional race is shaping up to be one of the most contentious Republican primary races in the state. Now, businessman and combat veteran Cory Mills (R-FL) has become the first person in the race to qualify for the ballot via petition.
"Ron DeSantis Takes Victory Tour, Highlights of His First Term" by The Floridian's Jim McCool—With his re-election on the horizon, Governor Ron DeSantis (R-FL) has just completed visiting all 67 counties in the state of Florida. Now, some people are branding it as his victory tour, as he has signed legislation and visited Floridians in all corners of the state.
"DeSantis Taps Lawmaker Byrd as Secretary of State" by News Service of Florida—by The Floridian's Jackson Bakich—TALLAHASSEE --- State Rep. Cord Byrd, a Neptune Beach Republican who has been at the forefront of controversial legislation supported by Gov. Ron DeSantis, will oversee the 2022 elections in Florida.
"Fast Track Sought in Redistricting Fight" by News Service of Florida—by The Floridian's Jim McCool—TALLAHASSEE — Pointing to "urgency" as the 2022 elections near, attorneys for voting-rights groups requested Friday that a battle over a new congressional redistricting plan be put on a fast track to the Florida Supreme Court.
"Abortion Group Coaches People Against Using 'Partial-Birth' and 'Born Alive' Terms" by The Floridian Javier Manjarres—As tens of thousands of pro-Choice advocates rallied this past weekend in support of Roe vs. Wade–the historic Supreme Court decision that all but constitute abortion—organizations like Planned Parenthood and the National Association for the Repeal of Abortion Laws (NARAL)
"Florida Chamber Endorses Jimmy Patronis" by The Floridian's Daniel Molina—The Florida Chamber has endorsed Jimmy Patronis (R), Florida's Chief Financial Officer, in his reelection campaign.
"Demings: Rubio is an 'Extremist' on Abortion" by The Floridian's Daniel Molina—Florida Rep. Val Demings (D), who's affirmed that abortion will be a topic of importance in her platform, is now calling Florida Senator Marco Rubio (R) an "extremist" on abortion. After Justice Alito's leaked draft earlier this month signaling that the Supreme Court intended to overturn Roe vs. Wade, Demings was one of a number of Democrats who emerged in staunch opposition ahead of her election.
"Rubio Speaks at Win Back America Rally" by The Floridian's Daniel Molina—Over the weekend, Florida Senator Marco Rubio (R) attended Polk County GOP's Win Back America Rally. At the event, Rubio discussed "how Joe Biden's disastrous leadership has led to sky-high inflation and record gas prices, open borders, and a formula crisis that is concerning parents everywhere." Aside from criticizing the Biden administration, Rubio criticized Florida Rep. Val Demings (D) because of her voting record.
"Mast's Environmental Bill Passes Easily" by The Floridian's Jim McCool —Rep. Brian Mast (R-FL) received a win on Wednesday and so did the state of Florida. Mast introduced a bipartisan bill that "will require the first-ever federal assessment and action plan to combat harmful algal blooms in Florida." The bill was written by Mast and former Democratic Senator of Florida Bill Nelson in 2018.
"Kat Cammack Responds to CNN Criticizing Her Over Baby Formula Shortage Remarks" —Amid the current supply chain crisis plaguing the country, baby formula has become one of the latest products to go scarce as a result of the current inflation. This week US Rep. Kat Cammack (R-FL) put full pressure on the Biden Administrations' apparent prioritization of illegal immigrants over Americans in regards to the baby formula shortage.
"Jackie Toledo Caught Lying About Receiving Patronis Endorsement" by The Floridian's Javier Manjarres—Republican State Rep. Jackie Toledo, who is running for the U.S. House of Representatives in Florida's 15th District, put herself in a bit of a bind when her campaign recently announced that she has received the full endorsement of Florida CFO Jimmy Patronis.
"Scott Calls Democratic Letter "slap in the face" to the Venezuelan People" by The Floridian's Daniel Molina
"Charlie Crist Responds to Fried, Reaffirms his Strong Pro-Choice Stance" by The Floridian's Jim McCool—Washington D.C. — Florida's Democratic gubernatorial primary is being intensified with many contenders anxious to dethrone Gov. Ron DeSantis (R-FL). Progressive candidate Commissioner of Agriculture Nikki Fried (D-FL) has bashed perceived frontrunner and career politician, Rep. Charlie Crist (D-FL), going as far as to call him"pro-life."
"Charlie Crist's Hardline Position on Immigration Softens" by The Floridian's Javier Manjarres—Washington— As the immigration crisis along the U.S. southern border continues, both Republican and Democratic lawmakers agree that the border needs to be secured, including Florida Rep. Charlie Crist (D).
"Florida Rep. Ramon Alexander Outed, Quits After his Sexcapade is Uncovered" by The Floridian's Javier Manjarres—Channeling former Democratic gubernatorial nominee Andrew Gillum, incoming Florida House Minority Leader Ramon Alexander has called it quits after sexual misconduct and harassment allegations were levied on him earlier this week by a former male athletics employee at Florida A&M University.
"EXCLUSIVE: Rick Scott Addresses 'Laughable' Democratic Claim he Supports Raising Taxes" by The Floridian's Jackson Bakich—In part of an exclusive interview with The Floridian, Sen. Rick Scott (R-FL) went on record to expand upon his views on President Joe Biden (D), taxes, and accusations in which is he being tagged with raising taxes on minorities and lower-income Americans. Sen. Scott's response was both clear and directed.
"EXCLUSIVE: Rick Scott Calls Democratic Support for Infanticide 'Radical'" by The Floridian's Jackson Bakich
"Cruz: Biden is 'a Laughing Stock at Home and Abroad'" by The Floridian's Daniel Molina
Scott Appointed Judge Blocks DeSantis' map" by The Floridian's Jim McCool—It appears there's trouble in paradise for the DeSantis administration as a Florida state trial judge has blocked the DeSantis map in North Florida for 2022. Judge Layne Smith has ordered a restored FL-05 be used for this year.
"Elvira Salazar's Mental Health bill Unanimously Passes" by The Floridian's Daniel Molina—Florida Rep. Maria Elvira Salazar's (R) mental health and substance abuse bill has passed the House Energy and Commerce Health Subcommittee. H.R. 7234 has passed the subcommittee with unanimous consent as part of the Restoring Hope for Mental Health and Well-Being Act.
"Team Rubio: Demings Supports 'Abortion up Until Birth' by The Floridian's Daniel Molina—Florida Rep. Val Demings (D) has asserted that abortion rights will be at the forefront of her senatorial campaign. In response, the Rubio campaign is now criticizing the former Orlando police chief, arguing that is in favor "of abortion up until the moment of birth."
"Jackie Toledo Appears to Blur Florida's Campaign Fundraising Line" by The Floridian's Jim McCool—State Rep. Jackie Toldeo (R-FL)is running for the U.S. Congress in Florida's 15th District and was able to raise almost $100,000 during the recently concluded legislative session.
"FL Democrats Launch Historic 'Blue Shift Florida'" by The Floridian's Jim McCool—Florida Democrats made history this week with the announcement of their latest project, "Blue Shift Florida." The plan could play a critical role in impacting state politics in Florida for years to come.
"Can GOP Congressional Candidates be America First and Still Back Rand Paul for President?"The already-contentious Republican congressional primary race in Florida's newly-drawn 7th District is about to blow up as both Combat veteran Cory Mills and Florida State Rep. Anthony Sabatini have begun to exchange political jabs as they vie for the support of the Trump base of the Republican Party.=
"Mast Exposes Double Standard of the 'Disinformation Board'-by The Floridian's Jackson Bakich—In doing a thorough background check of the new White House press secretary, Karine Jean-Pierre, Rep. Brian Mast (R-FL) found an interesting tweet from April of 2020 in which Jean-Pierre states, "Reminder: Brian Kemp stole the gubernatorial election from Georgians and Stacey Abrams."
The JUICE is squeezed by Javier Manjarres, Jim McCool, and Daniel Molina