Abortion on tap in Tallahassee
Going into the 2020 legislative session in Tallahassee, the one big issue or the "800-pound Gorilla in the room" that is expected to suck all the oxygen out of the 2-month session is Redistricting.
But not a new pro-Life measure that would prohibit abortions after 15 weeks except, if no less than two medical doctors concur that a fetus has a fatal condition, was introduced in the Republican-led legislature.
Sen. Kelli Stargel (R) introduced her version in the Senate, while Rep. Erin Grail file her's in the House.
As expected, Progressive Democrats railed against the measures.
During a mid-day protest on the steps of the old state Capitol in Tallahassee, AG Commissioner Nikki Fried, Sens. Gary Farmer and Shevrin Jones, as well as Reps. Angie Nixon, Anna Eskamani, and Michele Raynor joined pro-abortion activists to denounce the bills.
And Yes, the bills were labeled as racist against minorities.
The bills should sail through the Florida Legislature, but will Republicans pay the price at the polls in November?
Republicans are expected to crush Democrats in the mid-terms, but could the Abortion issue hurt the GOP?
What about the Little Kiddies?
Sen. Annette Taddeo (D) along with Reps. Angie Nixon and Kamia Brown, filed legislation in the Florida Legislature to expand daycare coverage to a full day. READ MORE
We Like Jimmy Patronis
The Associated Industries of Florida has backed Florida CFO Jimmy Patronis's bid for reelection this cycle.
So far, Florida Democrats have yet to put up a viable candidate to face Patronis. Last year, it was rumored that Senate Minority Leader Lauren Book could challenge Patronis in 2022.
"AIF is proud to endorse our friend and constant advocate for Florida job creation - Jimmy Patronis," said AIF President and CEO Brewster Bevis. "CFO Patronis fought to quickly reopen our state for business after the COVID-19 shutdown and safely bring back workers, no doubt saving jobs and helping businesses stay afloat. He was also the first statewide elected official to support putting covid liability protections into state law to protect businesses from unscrupulous trial lawyers trying to take advantage of the pandemic for their own profit."—AIF


Rep. Carlos G Smith-Florida's new Surgeon General came to our committee today to present @GovRonDeSantis healthcare budget. He made ZERO mention of COVID until I pressed him on how much Florida was planning to spend on PREVENTION. He had NO NUMBERS to offer. They have NO plan.
Sarasota County Dems-.@LeaderBookFL "Republicans have been running the show for 20 years, and where has it gotten us? Out-of-touch politics focused on culture wars instead of real issues facing real Floridians."
Michael Grieco -Happy 2 report that our Animal Abuse Bill (HB 435) unanimously passed out of its first committee stop 2day. This bill will further strengthen Florida's commitment to protect our furry (and feathered) friends & i look forward to bringing my boy Zeus up for the next presentation.
Senator Lori Berman-Prohibiting abortion after 15 weeks isn't a reasonable thing to do in a free society. It's theocratic and at odds with our Constitution. The Legislature should instead pass our Reproductive Health Care Protections Act and leave women alone.
Blaise Ingoglia-When I ran the election integrity reform bill in Florida last year I made these exact same points. Biden and the Democrats are hypocrites, clueless or both.
Chip LaMarca-My legislative priority this year is a bill to increase @FLKidCare eligibility to allow families to keep their children healthy while increasing their own opportunities in life. Thank you for your visit @DoctorStephanie and the members of the Florida Healthy Kids Board and staff.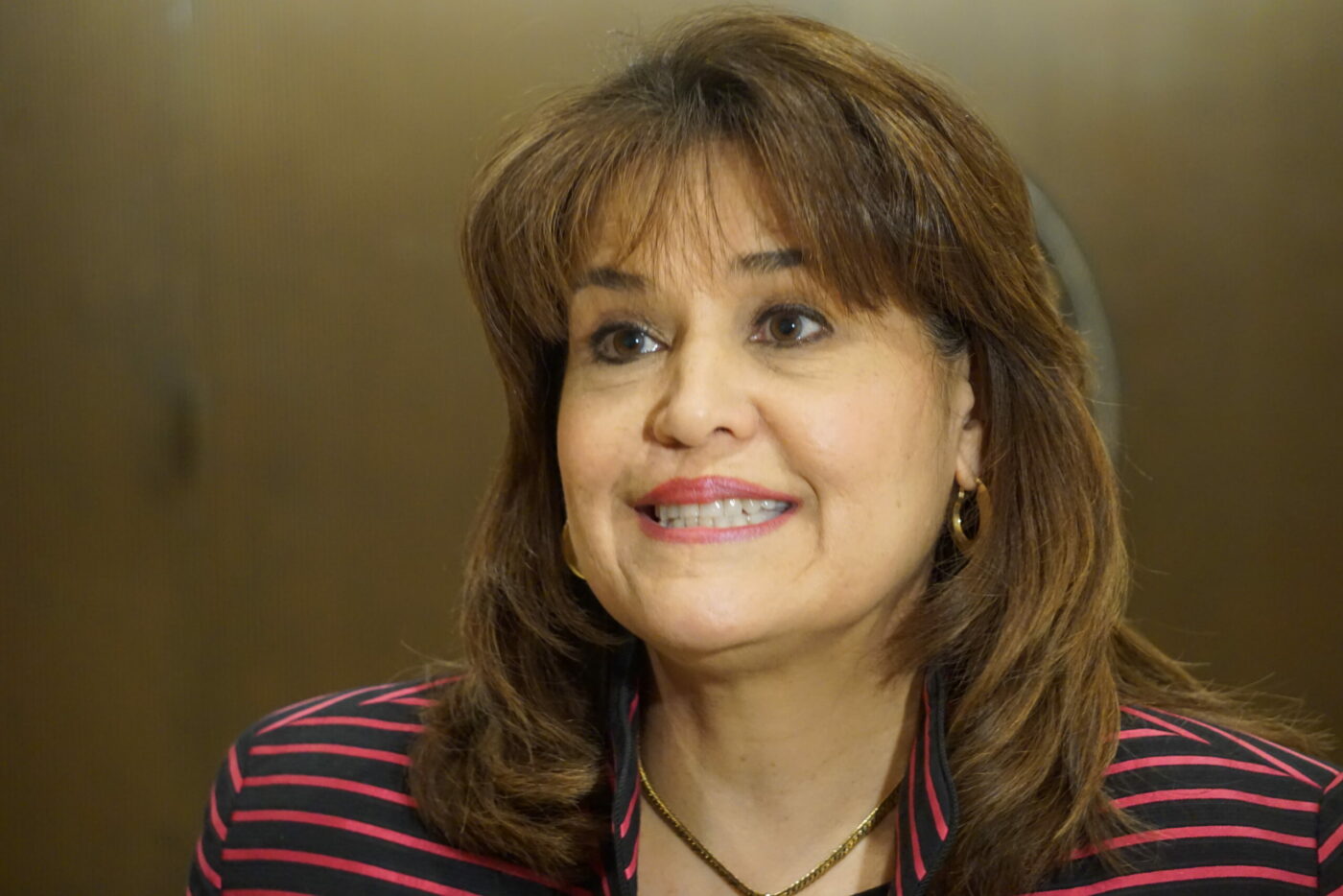 "Moody Unveils Initiative Tackling Human Trafficking" by The Floridian's Daniel Molina—This week, Florida Attorney General Ashley Moody (R) announced a new human trafficking initiative. Most recently, the AG Moody addressed rising smash-and-grab robberies, but now the new initiative invites business owners to train staff, so they can report instances of human trafficking. Calling it an effort to have "partners in the community," Moody was joined by several other political figures in unveiling the initiative.
"Casey DeSantis: 'Freedom is Prevailing in Florida'" by The Floridian's Daniel Molina—Florida's First Lady, Casey DeSantis, released a message to supporters, praising Florida and affirming that "freedom is prevailing in Florida." Florida Governor Ron DeSantis (R) has been fighting several controversies while also facing three gubernatorial challengers. However, Casey DeSantis assured that the state is moving forward, arguing that "Florida is the freest state in the United States."
"Annette Taddeo Reveals Plans for Florida's Pre-K Programs" by The Floridian's Jim McCool and Javier Manjarres—Tallahassee, FL - Gubernatorial candidate and State Senator Annette Taddeo (D-40) revealed her ambitious plans for pre-K programs in Florida ahead of the 2022 legislative session on Wednesday in a press conference to discuss her newly-file SB 1922.
"Consumer Inflation Jumps At Fastest Pace In Nearly 40 Years" by The Floridian's Mona Salama—Inflation jumped at its fastest 12-month pace in nearly 40 years in December, as the surging costs continues to eat into Americans' wages and indicating that inflationary price pressure is showing no sign of easing.
"Democrat Cruises to Win in Hastings District" by News Service of Florida's Jim Saunders—TALLAHASSEE — More than nine months after the death of U.S. Rep. Alcee Hastings, South Florida voters Tuesday elected Democrat Sheila Cherfilus-McCormick to succeed him.
"Rubio Campaign Calls Demings 'Politically Convenient' by The Floridian's Daniel Molina
"Florida can use those 1 million expired COVID-19 tests, after all " by Tampa Bay Times' Kirby Wilson— "At the Florida Capitol on Tuesday, Florida Division of Emergency Management Director Kevin Guthrie ran into Agriculture Commissioner Nikki Fried. He had news for her. The federal government has agreed to give Florida another three-month extension to use the nearly 1 million rapid COVID-19 test kits that expired in a state warehouse at the end of December, Guthrie said. Fried,
"Waltz Accuses Olympics Committee of 'Hypocrisy' by The Floridian's Daniel Molina—Florida Rep. Michael Waltz (R) has penned an op-ed for Fox News, discussing the upcoming Beijing Olympics. The Florida Republican, taking issue with the International Olympic Committee, accused the committee of "hypocrisy," arguing that "China will use Olympics to camouflage, distort and hide their oppressive authoritarian regime.
 "Florida Republicans craft restrictive abortion law Democrats have little power to stop" by POLITICO's Arek Sarkissian— Republicans who control the Florida Legislature have spent months crafting the proposal after Texas lawmakers in May banned all abortions after six weeks of pregnancy and opened up abortion providers to lawsuits from private individuals.
"Democrat Fried Says "Free State of Florida" a DeSantis Dog Whistle" by The Floridian's Javier Manjarres—Tallahassee—In response to Florida Gov. Ron DeSantis's State of the State address, Agriculture Commissioner Nikki Fried held a press conference to pan all of Gov. DeSantis talking points, especially his use of the terms "Freedom" and "the Free State of Florida," which she refers to as a "dog whistle."
"DeSantis: Freedom is good, COVID mandates, lockdowns are bad" by The Associated Press' Brendan Farrington
"Ron DeSantis Reinforces Florida's Ban On CRT" by The Floridian's Jim McCool—Tallahassee, FL - Florida has easily been one of the most proactive in shooting down Critical Race theory education almost one year ago.  Governor Ron DeSantis (R-FL) kicked off his State of the State Address further reinforced the state's ban on CRT in the classrooms.
"DeSantis Takes Shots at Fauci in State of the State Address" by The Floridian's Jim McCool—Tallahassee, FL - Today's State of the State Address before the Florida House, was always poised to be a politically-charge speech.  Governor Ron DeSantis (R-FL) delivered, opening up his State of the State Address by taking shots at Dr. Anthony Fauci and the federal government.
"RNC Sues NYC Election Officials To Block Law Allowing Noncitizens To Vote" by The Floridian's Mona Salama
 "Florida Senate panel backs bill to overhaul students' annual testing" by Miami Herald's Ana Ceballos and Tampa Bay Times' Jeffrey S. Solochek
Both Republicans and Democrats use 'Ghost Candidates" by The Floridian's Javier Manjarres—Two of Florida's most progressive state legislators, Reps. Anna Eskamani and Carlos Guillermo Smith, have joined fellow Democratic legislators, Angie Nixon and Tavaris McCurdy, to pen a letter to the Florida Public Service Commission asking them to conduct an audit into Florida Power & Light (FPL) "to determine whether ratepayer money was used, directly or indirectly, to finance the fake candidate schemes," or "ghost candidates."
"GOP Immigration Proposal Emerges" by the News Service of Florida's Jim Saunders—TALLAHASSEE — In one of Gov. Ron DeSantis' priorities for this year's legislative session, two Republican lawmakers have filed a proposal that seeks to ratchet up immigration enforcement. In the state.
"Implementation is Key to Make Progress Monitoring Work for Students" OPINION—When COVID-19 caused the cancellation of state assessments in 2020, it created a rare opportunity to re-evaluate what parts of our public education system were working and which needed changes.
"Progressive Supervisor of Elections in Florida Asks GOP Candidate if He's With 'Proud Boys' (VIDEO)" by The Floridian's Javier Manjarres—Progressive Broward Supervisor of Elections Joe Scott has recently been caught on camera appearing to take sides in the contentious special congressional election in Florida's 20th District by asking Republican congressional nominee Jason Mariner if he was a member of the Proud Boys and if he had "thrown up" hand signs that could be portrayed as racist.
"Senate 2022 Field Officially Set: Thune and Johnson To Run for Reelection" by The Floridian's Mona Salama
"DeSantis Blames Federal Gov. Failures on Lack of Therapeutic COVID-19 Treatment" by The Floridian's Jim McCool—Amid controversial accusations of stockpiling COVID-19 tests, Florida Governor Ron DeSantis (R-FL) has publicly come blaming the federal government's failures on a lack of monoclonal and therapeutic treatments for COVID-19.
(Exclusive to the Floridian) "Rubio: Biden 'Doesn't Enforce the law'" by The Floridian's Daniel Molina—As President Joe Biden's (D) Administration nears its first year in office, the President is touting accomplishments while GOP lawmakers are raising concerns. Florida Senator Marco Rubio (R), who's currently running a reelection campaign against Florida Rep. Val Demings (R) , spoke to The Floridian about the Biden Administration's response to illegal immigration and the border.
"Fried accuses DeSantis of Trying to 'Circumvent Oversight'" by The Floridian's Daniel Molina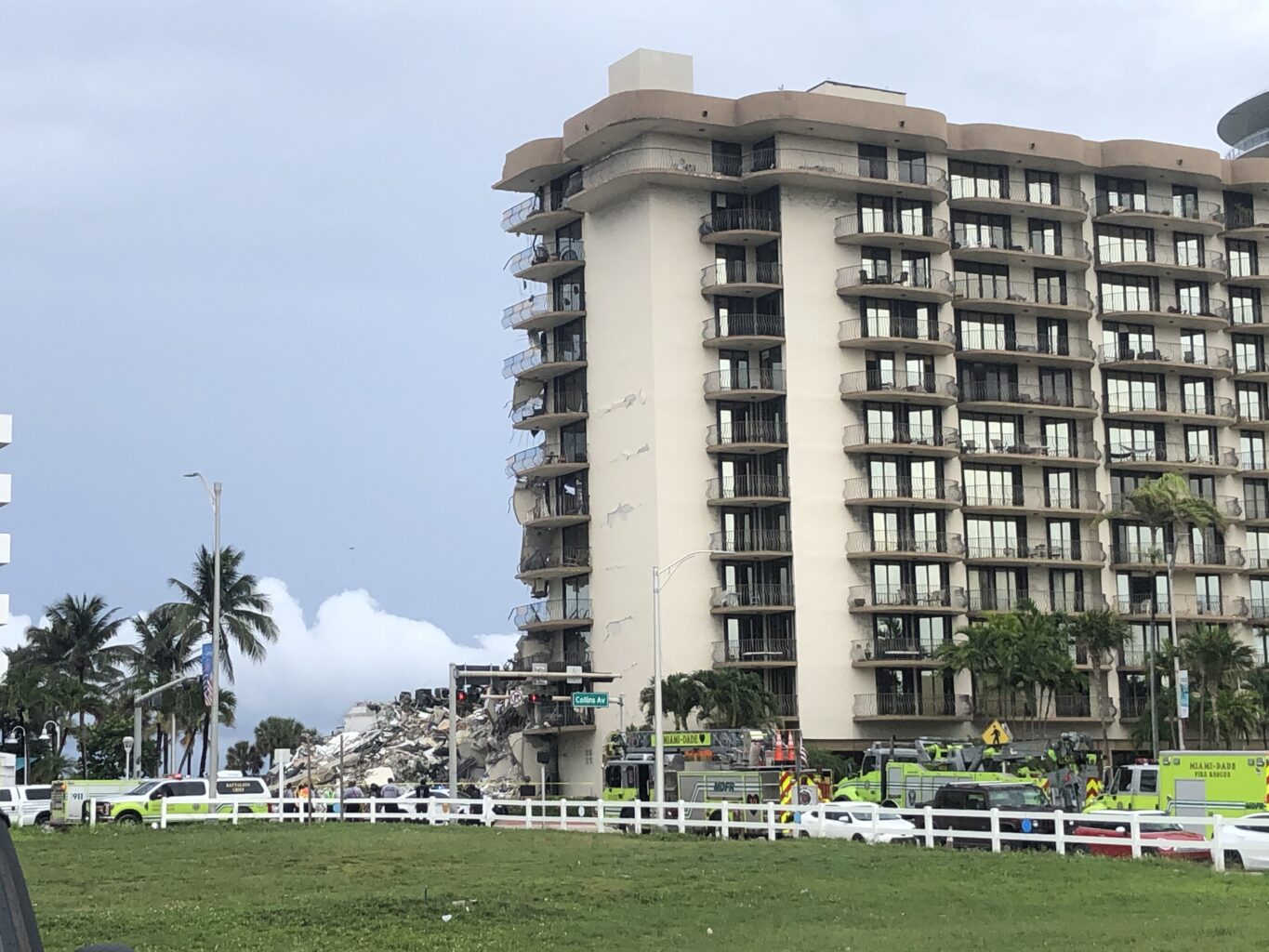 "Building Inspections Proposed After Surfside Collapse" by News Service of Florida's Jim Saunders
"Fried Responds to DeSantis's Confirmation That COVID Test Kits Expired" by The Floridian's Javier Manjarres—During Florida Gov. Ron DeSantis's recent press conference in West Palm Beach, Florida, The Floridian publisher, Javier Manjarres, asked the governor about the accusation made against him by Agriculture Commissioner and gubernatorial candidate Nikki Fried (D-FL), who accused him of letting COVID-19 test kits expire.
"Byron Donalds Says he Will Hold Pelosi Accountable for Capitol Riot" by The Floridian's Javier Manjarres—On the 1-year anniversary of the January 6th Capitol riot, Democratic legislators are using the ominous day to push their media narrative that former President Donald Trump and many of his supporters, actually tried to overthrow the federal government.
"Charlie Crist Accuses DeSantis of 'Aiding and Abetting' Jan. 6th Rioters" by The Floridian's Jim McCool—One year ago today the infamous January 6th riot on Capitol Hill took place in an effort to stop the certification of the 2020 presidential election. Now, Democrats are expected to start talking up the events again with gubernatorial candidate and US Rep. Charlie Crist (D-FL) accusing Governor DeSantis (R-FL) of "aiding and abetting," January 6th rioters.
"Biden Blames Trump For Jan.6 Capitol Riot" by The Floridian's Mona Salama—President Biden marked the one-year anniversary of the Jan 6 Capitol riot by repeatedly bashing former President Donald Trump while rallying Senate Democrats to force the passage of sweeping federal election reforms.
"DeSantis Compares Capitol Riot to 'Assassination Attempt of Republican members of Congress' by The Floridian's Javier Manjarres—During a press conference in West Palm Beach, Florida, Gov. Ron DeSantis was asked his thoughts about the 1-year anniversary of the January 6 Capitol riot, where the first term governor compared the riot to the "attempted assassination of Republican members of Congress" at congressional baseball game practice on June 14, 2017.
"Surgeon General Ladapo: People Want to Live" by The Floridian's Jim McCool
"DeSantis Slams 'Blue State hypocrites' by The Floridian's Daniel Molina—Florida Governor Ron DeSantis' (R) campaign is taking aim at "blue state hypocrites" after his team welcomed Florida Rep. Alexandria Ocasio Cortez (D) to Miami Beach over New Year's weekend. Gov. DeSantis, who's received heavy criticism for his response to the COVID-19 pandemic, once again directed verbal jabs at the Democratic firebrand, referencing her criticism and the policies that have been enacted in New York.
"Mayor Levine-Cava Backs Taddeo for Governor" by The Floridian's Daniel Molina—State Senator Annette Taddeo (D) said this week that she would be traveling across Florida's 67 to engage voters and to affirm that she's working for the entire state. When Taddeo stops by Miami-Dade County, she'll have one new lawmaker in her corner. Miami-Dade County Mayor Daniella Levine Cava announced her endorsement of Taddeo for Governor, calling her a "good friend & home-grown leader."
"(VIDEO) Empty Grocery Store Shelves Debunk Biden's "Shelves are not Empty" Statement" by The Floridian's Javier Manjarres—In late December 2021, President Joe Biden announced that the ongoing supply chain interruptions that resulted from the current rate of inflation the U.S. was enduring, stating, "Packages are moving, gifts are being delivered, shelves are not empty."
"Lt. Gov Nuñez Says Biden is 'Waiving the white flag' on COVID". by The Floridian's Jim McCool—President Biden (D) announcing a change in the federal Pandemic plan, or lack there of, has left Americans shocked after the president promised to end the public health crisis. Today, Lt. Governor Jeanette Nuñez (R-FL) sounded off on Biden for, "waving the white flag," on COVID-19
The JUICE is juiced by Javier Manjarres, Daniel Molina, and Jim McCool