Ron DeSantis: Florida Democrat's Monster Under the bed
"Ron DeSantis is bought by the very same corporations that are price gouging Florida renters & homeowners. Don't forget it," tweeted Rep. Charlie Crist.
Rep. Crist, in his quest to become the 2022 Democratic gubernatorial nominee, continues to push the narrative that Gov. DeSantis is the political boogeyman that is living under every child's bed.
Crist's tactic is the same as AG Commissioner Nikki Fried.
Both gubernatorial candidates are not campaigning on what they would do differently if they were to defeat DeSantis, instead, they are running as anti-DeSantis, political giant killers.
The race between Fried and Crist is tight (as expected), and with less than three months to go before the August 23rd mid-term primary elections, you can bet your bottom peso that the jabs between these two will only ramp up.
Fried, the gun-toting Fort Lauderdale native, appears to be the true Progressive in the race who has not changed her stripes for political expediency.
Crist on the other hand, well, he's Charlie.
Regardless of who wins the Democratic primary race, facing DeSantis is one heck of a challenge.
The black cowboy boot-wearing DeSantis, who limped into the 2018 general election and narrowly defeated then-Democratic nominee Andrew Gillum, is not the same DeSantis running for reelection.
DeSantis has raised a mountain of cash for his reelection and is going into the summer as arguably the most popular governor in the nation.
Floridians love him. Yeah, Republicans think he is the best thing since Krispy Kreme donuts, but DeSantis' support among Independent and Democratic voters should be cause for alarm for Florida Democrats.

Crist Doesn't Sell Çampaign Gay Garb to Latinos
We can't say Crist is discriminating against Latino voters, just that he is not selling gay pride stuff to them on his website. As you can imagine, Fried has something to say about this. 
READ MORE

AG Ashley Moody-Digital drug dealers are selling pills laced w/fentanyl to kids via social media, who often have no idea what they're buying.
Summer begins today, and that means more free time for kids. Parents, please let your children know that just #OnePIllCanKill.
Marco Rubio-We are being asked to vote tonight to begin debate on a gun proposal whose legislative text was only made available less than an hour ago
Rep. Val Demings-When I talk to people at the grocery store we talk a lot about rising costs. Florida families need cheaper food, and more stability. I'm fighting for legislation to bring down food costs, increase free market competition, and help farmers with skyrocketing costs.
Rep. Carlos G Smith-Florida voters should throw @marcorubio
out of office and leave his ass on the curb.
Lauren Book-It is not everything we've been fighting for — but after decades of inaction & partisan gridlock, it's SOMETHING! Now…let's get this done for the American people.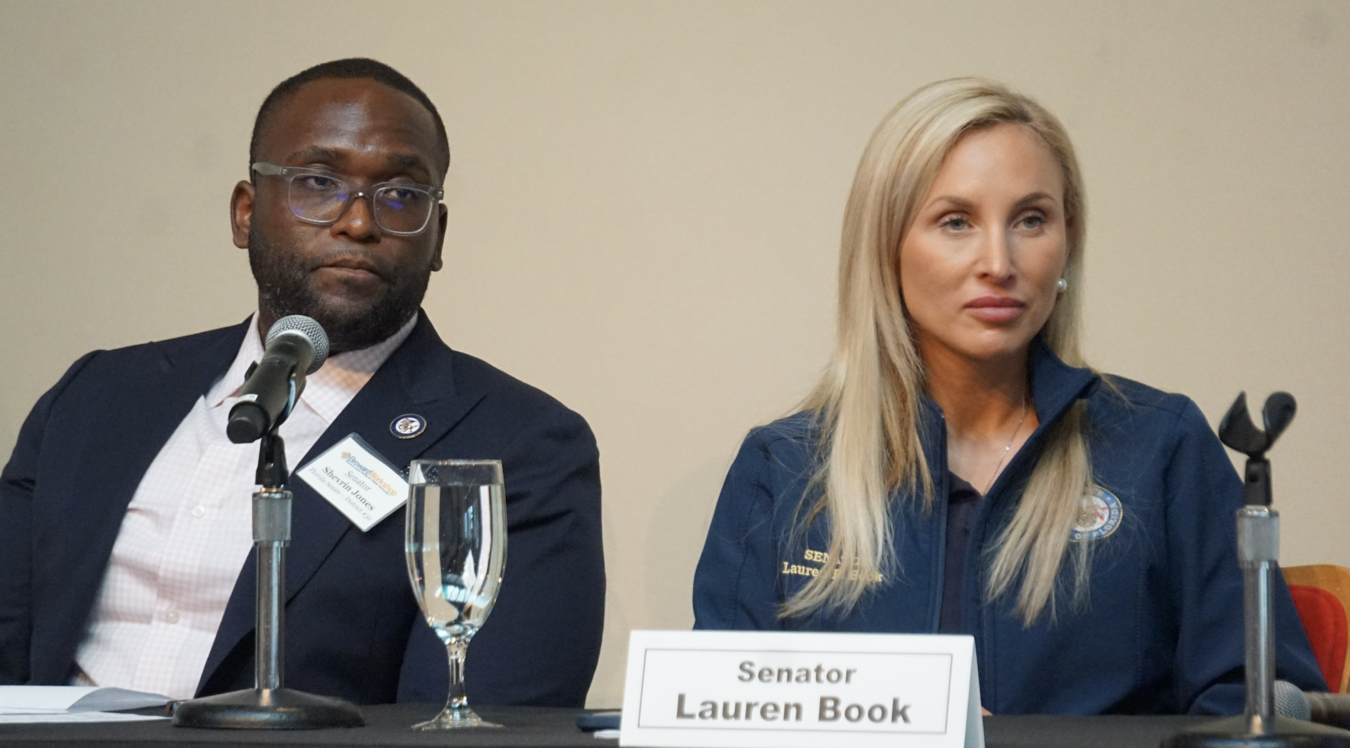 "Taddeo Corrects Spanish Message Russell Sent" by The Floridian's Daniels Molina
"Fried: DeSantis Cabinet Meeting Schedule 'Authoritarian' by The Floridian's Jackson Bakich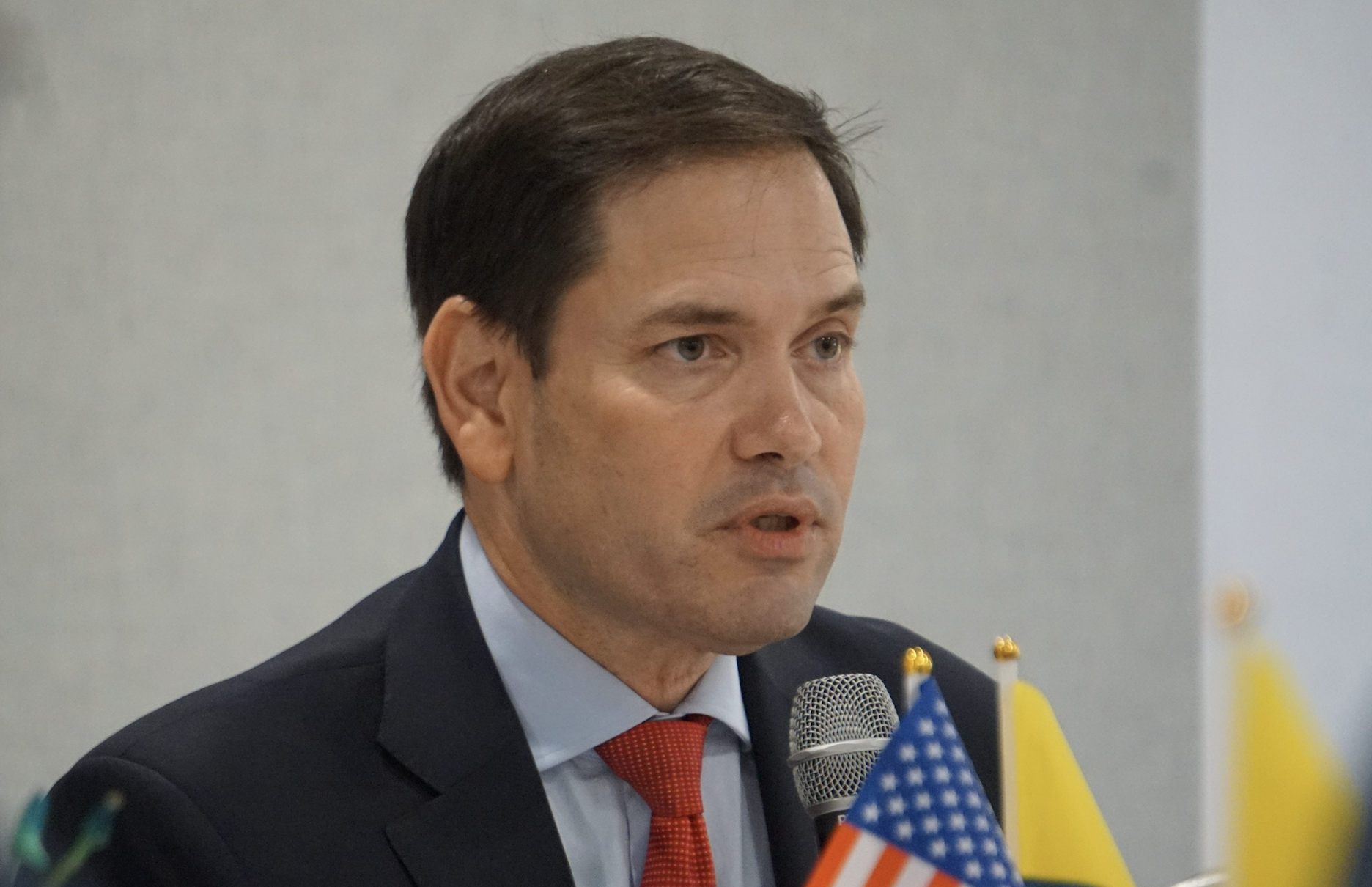 "Rubio, Scott Sponsor Bill Aimed at Stopping the Export of Oil to China" by The Floridian's Jackson Bakich-Gas prices have stayed stagnant at around 5 dollars over the past week as the nationwide average has dipped 3 cents since the U.S. saw its highest average ever at $5.016. Americans' checkbooks and wallets have taken a hit as the cost of living has increased significantly due to the rising fuel and oil prices and inflation that has made everyday items such as groceries so much more expensive.
"DeSantis: Colombian Election 'Troubling' for Freedom" by The Floridian's Jim McCool-Florida Governor Ron DeSantis (R-FL) has been an avid opponent of Socialism in Florida, and around the nation. Now, the governor is calling the results of the Colombian election, "troubling," as the winner of the presidential election is set to become the South American nation's first leftist president.
"Florida GOP to Hold Congressional Primary Debates During Sunshine Summit" by The Floridian's Javier Manjarres-The Republican Party of Florida (RPOF) has just announced that they will be holding (4) Republican congressional primary debates during their 2022 Sunshine Summit being held at the Hard Rock Hotel & Casino in Hollywood, Florida July 22-23.
"30 GOP Lawmakers Qualify Unopposed, is DeSantis Responsible?" by The Floridian's Jim McCool-While Republicans are expected to hold an edge over Democrats in the 2022 midterms, Florida primary races are signaling a unified GOP in races statewide. 30 Republican lawmakers qualified for their primary races unopposed.
"Political Committee Defends Airing Mooney Drug Dealing TV ad" by The Floridian's Javier Manjarres-State Rep. Jim Mooney (R) is pushing back against the TV ad the Floridians for Truth Now political action committee has been airing about the Representative's past arrest for drug trafficking, and has sent Comcast a cease and desist letter threatening legal action if the ad is not taken down.
"Crist Maintains Lead Over Fried in new Polls" by The Floridian's Daniel Molina-With Florida Agriculture Commissioner Nikki Fried (D) officially qualifying for the gubernatorial primary, a recent poll indicates that Florida Rep. Charlie Crist (D) is maintaining a significant lead over the sole statewide elected Democrat. Though Florida Governor Ron DeSantis (R) is expected to win reelection, Democrats are making a run for numerous elections around the country, hoping to turn seats blue in the process.
"Florida Fraternal Order of Police Endorses Rubio" by The Floridian's Daniel Molina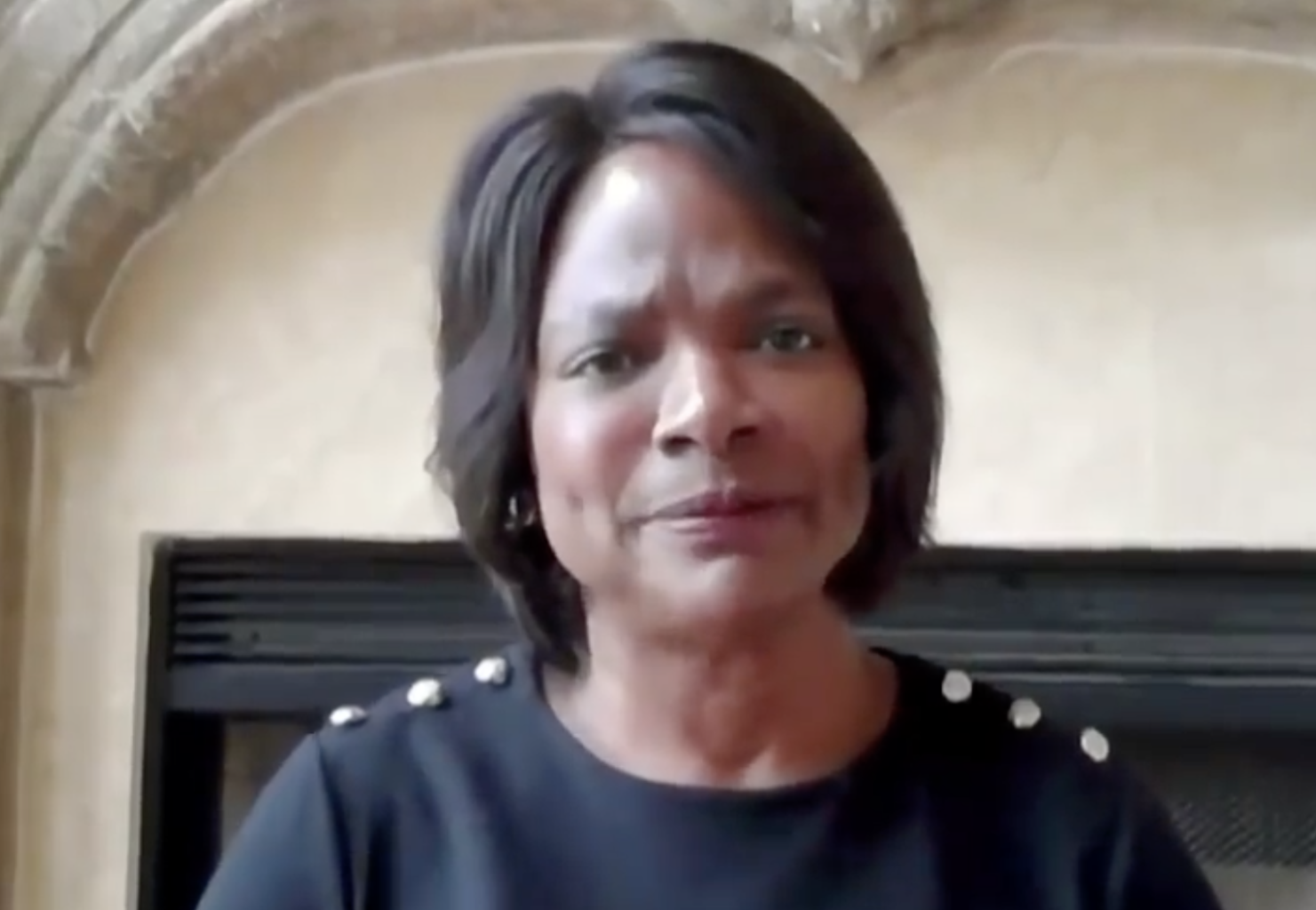 "Demings Questioned About Losing her Firearm, Supporting gun Bans (VIDEO)" by The Floridian's Javier Manjarres-- The Villages­­—Democratic senatorial candidates and Rep. Val Demings arrived at a campaign event in The Villages, Florida, where she was greeted by several videographers, including conservative journalist and Republican congressional candidate Laura Loomer, who question Demings over her support for "Red Flag" laws and having her firearm stolen.
"Rep. Daniel Webster's Health Called Into Question" by The Floridian's Javier Manjarres--With the 2022 midterm elections less than three months away, and with the official campaign qualifying period having ended at noon on Friday, June 17th, contested state and federal races around the state have begun to get contentious, especially the Republican congressional primary race between Rep. Daniel Webster and conservative investigative journalist Laura Loomer in Floridas' 11th congressional district.
"Webster Signs Letter Asking DOJ to Investigate Pro-Life Institutions" by The Floridian's Jackson Bakich-- On Wednesday, Rep. Daniel Webster (R-FL) and over 100 Republican members of Congress sent a letter to Attorney General Merrick Garland asking him to investigate the attacks that have recently occurred against pro-life institutions, such as churches and pregnancy centers.
"Biden Gives Putin a Pass, now Blames Republicans for Inflation" by The Floridian's Jackson Bakich--Gas prices are still at historic highs and diesel hit its highest rate ever today at $5.798. Those in the Biden administration haven't necessarily provided solutions to bring down gas prices but have offered the blame game to the American people. After weeks of blaming Putin and the "Putin Price Hike," President Joe Biden (D) has switched to blaming Republicans for the price of gas and irredeemable inflation.
"4000+ Petitions Urge DeSantis to Sign Alimony Bill" by The Floridian's Javier Manjarres--Florida Family Fairness, a Conservative and pro-Family˙organization has delivered 4000+ signed petitions from concerned Floridians urging Gov. Ron DeSantis to sign SB 1796 – Florida Family Law Reform Bill or the "Alimony Bill."
"State Moves Forward on Denying Transgender Treatments" by News Service of Florida--TALLAHASSEE — Gov. Ron DeSantis' administration moved forward Friday with a proposal that would deny Medicaid coverage for treatments such as puberty-blocking medication and hormone therapy for transgender people.
"Rubio Praised by Small Businesses for Paycheck Protection Program" by The Floridian's --US Senator Marco Rubio (R-FL) has championed his Paycheck Protection Program (PPP), and today Senator met with the NFIB state director and small business owners where his COVID relief project was praised for its success.
"Club for Growth PAC Endorses Anna Paulina Luna" by The Floridian's Daniel Molina
The JUICE is squeezed by Javier Manjarres, Jim McCool, and Daniel Molina