Viva Cuba! Cuba Libre!
The protests in Cuba and Florida denouncing the Cuban government's treatment of the Cuban people have turned political.
Actually, they turned political hours after the protests broke out with Democrats using Gov. Ron DeSantis' anti-riot law against him after Cuban Americans blocked roads and highways to show solidarity with the protestors on the Island.
 State Senator Shevrin Jones (D) penned a press release calling Gov. DeSantis a hypocrite for signing the law, saying that what protestors did in Miami was no different than what "peaceful" protestors did during the riots that occurred after George Floyd was killed. READ MORE
Abajo con el regimen. Dale!
Miami Republicans have spoken out against the recent Black Lives Matter statement, a statement that was utterly offensive and misguided. Miami GOP Chairman Rene Garcia excoriated BLM. READ MORE
Rick Scott: 'Biden Needs to Show the Heck up' On Cuba — WATCH
Republican Voter Integrity Laws Are Racist?
That's right, Democrats continue to push the narrative that bills like SB 90 are nothing more than racist "Jim Crow Laws" that Republican-led legislations are passing in order to suppress the minority vote across the country. READ MORE


Debbie Wasserman Schultz @DWStweets-As Cuba and South Florida see the largest pro-democracy demonstrations in decades, Florida Democrats are united in opposition to the brutal Cuban regime. #PatriaYVida
Rep. Val Demings @RepValDemings-The #AmericanRescuePlan expands the #ChildTaxCredit for working families. This new relief can cut child poverty in half. House Democrats are working with @POTUS to extend this tax relief permanently with the #AmericanFamiliesPlan.
U.S. Rep. Stephanie Murphy @RepStephMurphy-My family and I escaped a repressive authoritarian regime. So I know what it's like to be a citizen that is mistreated by their government. It's critically important that the United States provide the Cuban people with the support they need. #SOSCuba
Charlie Crist @CharlieCrist-I was proud to vote for the American Rescue plan precisely because of the relief and recovery it provided to working families in Florida.
Matt Gaetz @mattgaetz-BLM has no problem backing regimes that kill their own people. Socialism runs thicker than blood.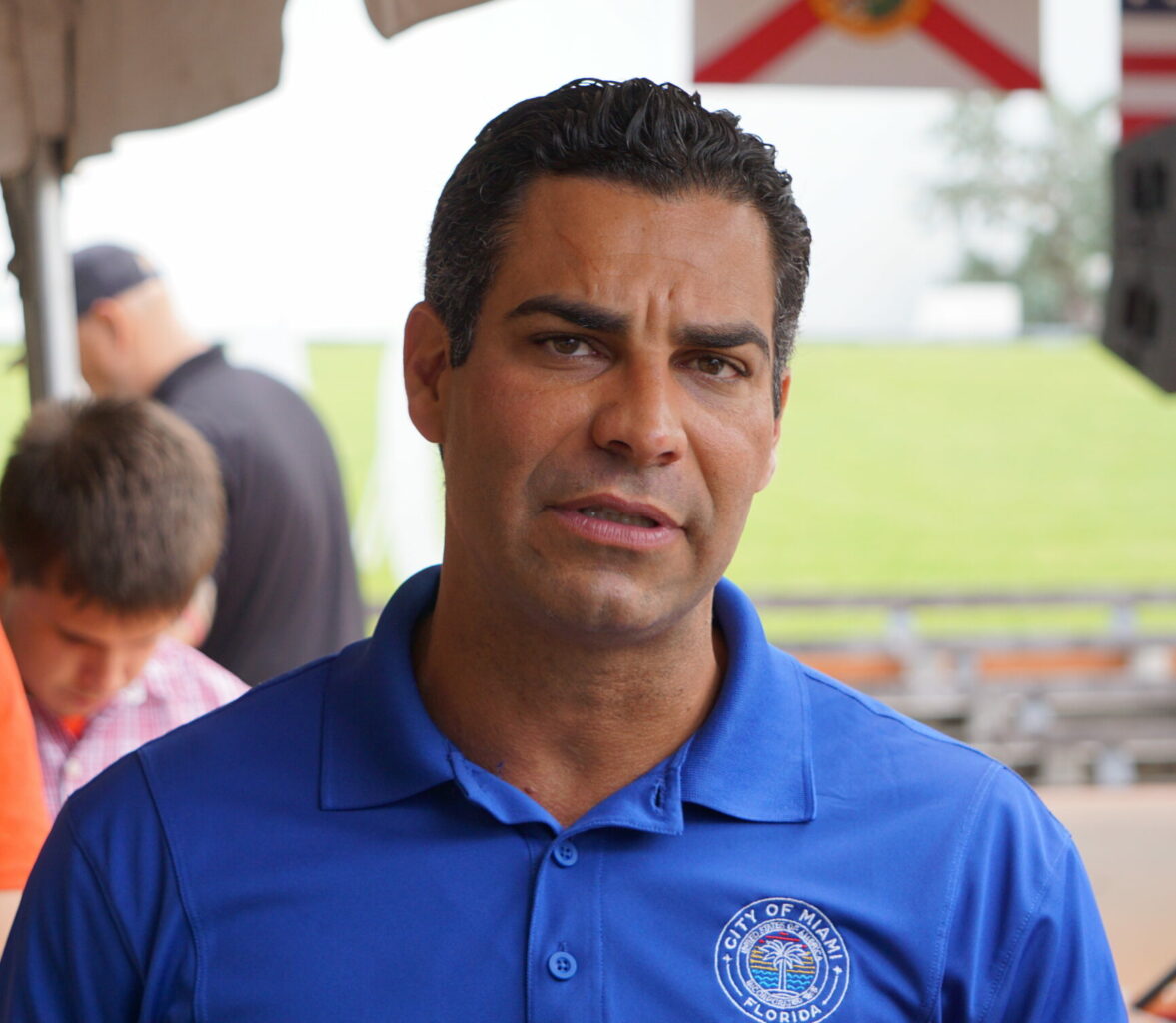 "Miami Mayor Suarez Wants to Drop Bombs on Cuban Leaders, But Russia Stands In the Way," by The Floridian's Javier Manjarres—After 60 years of oppression or "Satanic nightmare" by Dictator Fidel Castro in Communist Cuba, do you blame Cuban Americans like Miami Mayor Francis Suarez (R) for wanting to drop bombs on the heads of the regime leaders?
"Miami Republicans Condemn Offensive Black Lives Matter Statement on Cuba," by The Floridian's Javier Manjarres—The backlash over the offensive statement put out by the Democratic Party-supported Black Lives Matter organization has upset both South Florida Republicans and Democrats and now Miami Republicans have released a statement denouncing Black Lives Matter insulting remarks against Cubans and Cuban Americans.
"AOC Finally Breaks Silence On Cuba By Echoing BLM Blaming U.S 'Absurdly Cruel' Embargo For Protests," by The Floridian's Mona Salama—Rep. Alexnder Ocasio-Cortez has finally broken her silence regarding Cuba's anti-government protests, echoing Black Lives Matter (BLM) recent statement that condemns the U.S. for the "absurdly cruel" trade embargo levied against the communist country.
"Jet Blue Supports Cross-Dressing Flight Attendants [IMAGE]," by The Floridian's Javier Manjarres
"Mast Introduces Legislation to Support Veterans," by The Floridian's Daniel Molina—Florida Rep. Brian Mast (R), who served in the military for more than 12 years and was wounded in combat, announced legislation that would support veterans in both his district and across the country. He has introduced three bills that will increase access to services, they will enhance efficiency, and they will also tackle mental health concerns that veterans are facing.
"Rick Scott: 'Biden Needs to Show the Heck up' On Cuba," by The Floridian's Jim McCool—As the tensions mount in Cuba and protests continue, the long-standing Communist regime is being challenged by its own people and Cuban-American activists alike. Although we have seen pivotal moves from notable politicians such as Gov. DeSantis (R-FL) attempting to supply internet access to the island, Senator Rick Scott (R-FL) does not think the US is doing enough and has officially called on President Biden (D) "to show the heck up!"
"Kat Cammack Raised $500K in Latest Fundraising Quarter," by The Floridian's Javier Manjarres—herself a pretty good chunk of change in this FEC reporting cycle. Rep. Cammack raised $500,000 between her campaign account, and her related political committees, Kat Victory Committee, and KAT PAC.
"Team DeSantis Sells 'Don't Fauci My Florida' Merchandise Prompts Liberal Outrage," by The Floridian's Mona Salama
"Florida Democrats Call New Election Integrity Laws 'Jim Crow Laws' by The Floridian's Jim McCool—As multiple states have gone on to pass new election laws that Republicans have branded as "election integrity laws," Democrats across the country, particularly Florida, have all seemingly agreed to cast a "Jim Crow" stigma on the legislation that largely supports voter ID and eliminates ballot harvesting.
"Erika Benfield, Florida's 'Unapologetic Conservative' Runs for Congress," by The Floridian's Daniel Molina
"Steube Slams Democrats For 'Staying Silent' On Cuba," by The Floridian's Daniel Molina—Florida Rep. Greg Steube (R) is sounding off against Democratic members of Congress, arguing that they have failed to denounce the Communist Castro regime. In a statement, the member of the House Foreign Affairs Committee, Rep. Steube shared his support for the Cuban protestors, slamming his "Democrat colleagues" for "practically staying silent in condemning this humanitarian catastrophe and destabilizing threat at our very doorstep."
"Rubio: Biden Should Use the Diplomacy He Brags About," by The Floridian's Daniel Molina—After days of protests in Cuba that have sent shockwaves across the world, some lawmakers are expressing their disappointment in the response that the Biden administration has taken this week. Reports surfaced that the Biden administration was loosening sanctions against Venezuela, and lawmakers in South Florida are now arguing that the administration should be more pressing on the subject.\
"DeSantis, Florida Legislators Point to China and Russia as 'Hostile Influences in Western Hemisphere'," by The Floridian's Javier Manjarres—After mass protests broke out in Communist Cuba last weekend, the Cuban regime's two most supportive allies and "hostile influences in the Western Hemisphere," China and Russia, openly came out in support of the government and its efforts to silence protestors.
"New Poll: Most Minorities Don't Think Voter ID is Racist," by The Floridian's Jim McCool—After President Biden (D) concluded his controversial speech against voter ID in Philadelphia today, the presses have been running hot after the president asserted that multiple state's proposed voter ID laws are the most "significant test" to our nation "since the Civil War." However, a new poll on the issue may reflect a more unified issue than we think, with most minorities not finding Voter ID racist.
"Norwegian Cruise Company Sues Florida Over Vaccine Passport Law," by The Floridian's Jim McCool—With Florida holding the line against all-things COVID, the state is not only being pressured by its Blue State counterparts but also the world community as Norwegian Cruise Line Holdings has sued Florida over the state's vaccine passport ban.
"Political Time Machine: The Same Old Conservative Ron DeSantis [Video]," by The Floridian's Javier Manjarres
"Did Biden Just Concede 6 Million Votes to Trump?" ," by The Floridian's Javier Manjarres
"Conservative Climate Caucus Brings Common Sense Solutions," OPINION
"NRSC, RNC To Air Ads During MLB All-Star Game Attacking Democrats' Georgia boycott," by The Floridian's Mona Salama—The National Republican Senatorial Committee (NRSC) and the Republican National Committee (RNC) will play ball during Tuesday MLB's All-Star Game, airing political attacks ads reminding voters of Democrats lies' about Georgia's new election integrity law that caused the league to move the Midsummer Classic from Atlanta to Denver.
"Cruz Introduce Bill To Extend Title 42 Border Expulsions," by The Floridian's Mona Salama—Sen. Ted Cruz (R-TX) is leading a charge in the Senate by introducing a bill Tuesday to preserve Title 42, a Trump-era public health order that authorizes prompt expulsion of illegal immigrants across the southern border to prevent the spread of COVID-19 amid reports of President Biden "abruptly and dangerously abolishing" the policy.
"Trump: 'Election Fraud Will Soon Be Revealed," by The Floridian's Jim McCool—After several states having now filed for election audits amid suspicions of fraud during the 2020 presidential election, Pennsylvania is the latest state to join the list, gaining the attention of former President Trump (R). The former President released a statement today bashing Biden for visiting the state and telling current President Biden (D) to show them "how honest" the election was and continues to promise that election fraud will "soon be revealed."
"Salazar Calls Communist Cuban Regime a 'Satanic Nightmare' by The Floridian's Javier Manjarres—As Cubans on the Communist island of Cuba took to the streets to protest decades of oppression, so too did the Cuban-American exile community in Miami, and around Florida, to show solidarity with the Cuban people, and to denounce the "satanic nightmare" that is Cthe regime in Cuba.
"DeSantis Infrastructure Plan Will Help Rural Communities," by The Floridian's Jim McCool—Through the Florida Department of Economic Opportunity (DEO), and Enterprise Florida Inc. (EFI), grants have been awarded totaling more than $30 million to improve not only infrastructure but also community development and job creation specifically in small and rural Florida communities.
"Americans For Prosperity Endorse Florida's HB 403," by The Floridian's Jim McCool—While the jam-packed 2021 legislative session in Florida has long since passed, the Americans for Prosperity has recently released their scorecard of the best legislation seen in Tallahassee this year. Giving an endorsement of the pro-business HB 403.
"Florida House Republicans Launch "Firewall to Freedom" Campaign [Video]," by The Floridian's Daniel Molina—Ahead of the 2022 midterm election, Republicans are working on expanding their outreach, and this includes a new digital campaign. In a press release, it's explained that the ad campaign titled "Firewall for Freedom" aims "to connect Floridians with common-sense policies championed by Republicans in the Florida Legislature that have propelled the Sunshine State's comeback from COVID." The advertisement will be released on social media platforms, and it's billed as "the first of its kind in touting GOP ideas and principles that are moving Florida forward, while other states lag behind."
"Gaetz Calls out House Republicans Immigration 'Shills' and 'Sellouts,"– by The Floridian's Javier Manjarres—Never one to mince his words, Conservative Republican Rep. Matt Gaetz (R) called out his fellow Republican members of Congress over the illegal immigration issue or "border crisis," saying that while House Republican lawmakers "talk tough on immigration," they vote in support of "amnesty policies" because they are beholden to "Big Business."
"Rubio Says Armed Cuban 'Shock troops' Look to Break Up Protests,": by The Floridian's Daniel Molina—Over the weekend, the people of Cuba marched in the street in protest against the Communist Cuban dictatorship. In South Florida, supporters did the same, taking to 8th street (Calle Ocho) to wave Cuban flags and chant for liberty for the Cuban people. There was a widespread response among South Florida lawmakers, and Senator Marco Rubio (R) took to Twitter to comment on the growing protests in Cuba and on issues that must be addressed for the people to be one day be able to see liberty on the island of Cuba.
House Republicans to Target Venezuela, Other Existing Threats to U.S." by The Floridian's Javier Manjarres—With the "Axis of Evil" and its influence in the Western Hemisphere continuing to swell throughout the region, Republican lawmakers, particularly Minority Leader Kevin McCarthy, are attempting to curb the undue intervention of China, Russia, and Iran, and the threats to the U.S. they pose.
Leader McCarthy put together the Republican Party's American Security Task Force which comprises four Florida members of the U.S. House of Representatives.
"Cubans Denounce 'Misery' in Biggest Protests in Decades," by New York Times' Frances Robles—The rallies, widely viewed as astonishing for a country that limits dissent, were set off by economic crises worsened by the pandemic.
"Huge anti-government protests are happening in Cuba," by the AP—HAVANA Thousands of Cubans marched on Havana's Malecon promenade and elsewhere on the island Sunday to protest food shortages and high prices amid the coronavirus crisis, in one of biggest anti-government demonstrations in memory.
Many young people took part in the afternoon protest in the capital, which disrupted traffic until police moved in after several hours and broke up the march when a few protesters threw rocks.
"Nikki Fried Urges Florida Supreme Court to Take Up Local Gun Law Case," by The Floridian's Javier Manjarres
"Golden Gate man arrested after month long investigation into dogfighting ring," by Naples News' Adam Regan—A monthlong investigation into a dogfighting ring at a Golden Gate home resulted in the arrest of the homeowner on multiple felony animal cruelty charges, according to the Collier County Sheriff's Office.
Rafael Jesus Del-Valle-Jomarron, 40, turned himself into the Naples Jail Center on Friday. He is charged with four counts of animal cruelty-causing cruel death, pain or suffering; one count of animal fighting act-baiting, breeding, owning animal; and one count of animal fighting act-selling, possessing, using equipment for fighting or baiting.
"Waltz Critical of Biden's Afghanistan Troop Withdrawal Announcement," by The Floridian's Daniel Molina
"Sen. Ileana Garcia Appointed to top Spot in Florida Alliance to End Human Trafficking," by The Floridian's Daniel Molina—This week, Florida Senate President Wilton Simpson (R) appointed Florida Senator Ileana Garcia (R) to the Florida Alliance to End Human Trafficking's Board of Directors. The appointment comes in recognition of Garcia's "unwavering commitment to supporting victims of domestic violence."
"Wasserman Schultz Praises Bipartisanship Leadership in Surfside," by The Floridian's Jim McCool
"VP Harris Says Democrats Will Invest $25 Million to 'Protect Voters' by The Floridian's Jim McCool—Vice President Harris (D) addressed her alma mater, Howard University, to announce that the Democratic Party was going to invest $25 million to counter the "voter suppression" and to "protect voters" from the election integrity push being made by Republican-led legislatures across the United States.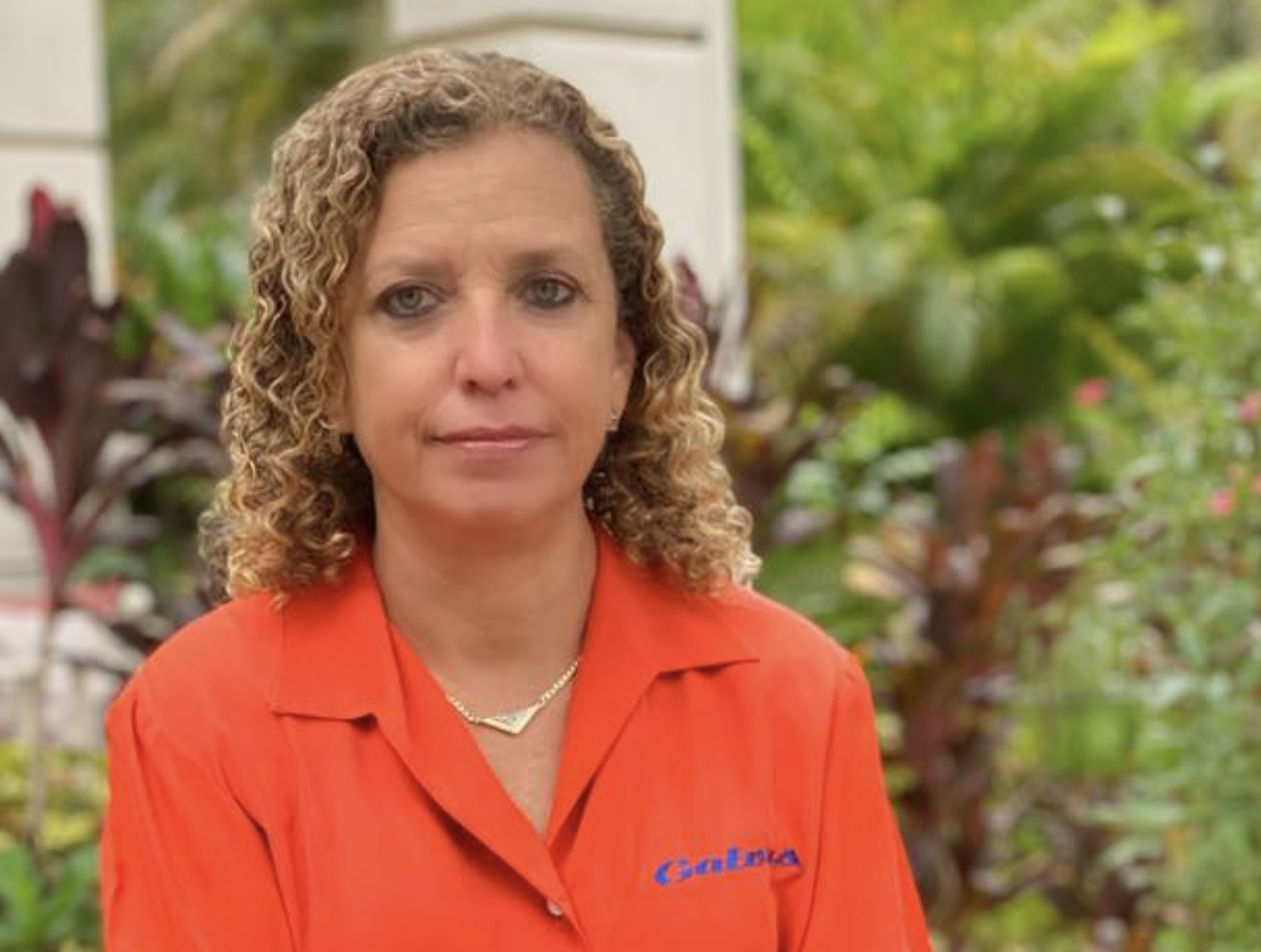 "Wasserman Schultz Calls Rep. Greene's "Medical Brown Shirts" Remark 'Grotesque & Disgraceful,' by The Floridian's Javier Manjarres—Rep. Marjorie Taylor Greene (R), the outspoken and controversial freshman legislator from Georgia, inexplicably made another Holocaust comparison, which prompted Jewish-American Rep. Debbie Wasserman Schultz (D) to reiterate her belief that Rep. Green is "unfit for Congress" after referring to door-to-door vaccinators as "medical brown shirts."
"Critical Race Theory Is Being Taught in K-12 Schools, First Lady Biden Supports it," by The Floridian's Daniel Molina
"Trump Files Lawsuit Against Big Tech Over 'Censorship Of The American People' by The Floridian's Mona Salama—Former President Donald Trump said he is filing a lawsuit against Big Tech companies — Twitter, Facebook, and Google and their CEOs, over allegations of violating Americans' First Amendment rights by selectively censoring information and its recent action of banning and suspending his accounts.
"Carlos Gimenez Introduces 'Curbing China's Vaccine Diplomacy Act' by The Floridian's Daniel Molina—With the origins of COVID-19 still unclear, Republicans have been more than clear in regard to holding China accountable. Now, Rep. Carlos A. Gimenez (R-FL) has introduced the "Curbing China's Vaccine Diplomacy Act."
"Democrats Stick To False Allegation That Trump Gov't Called For Capitol Violence," by The Floridian's Jim McCool—It's been 6 months since the Capitol riot, and the House of Representatives has now officially voted to establish a January 6th committee to formally investigate the incident. Despite there being no immediate call for violence against the US government or Capitol from the White House Republican lawmakers or Trump administration officials, Democrat Rep. Debbie Wasserman Schultz is sticking to the insurrection narrative and baseless claim that "certain members of the US gov't" specifically called for "violence against the Capitol." The Capitol violence was orchestrated and carried out by Rightwing extremists.
"Florida had a shot at herd immunity. Now it's slipping away," by Tampa Bay Times' Ian Hodgson—Herd immunity may be slipping further and further out of reach. President Joe Biden set an aspirational goal to immunize 70 percent of the adult population against the coronavirus by July 4. But Independence Day came and went, and 33 percent of U.S. adults still haven't received a single vaccination shot. In Florida, 65 percent of adults have been at least partially vaccinated, and 56 percent have been fully vaccinated.