Post Roe vs. Wade America
Pro-Choice activists and lawmakers are still reeling over the Supreme Court's decision to overturn Roe vs Wade and continue to press their disdain for the ruling in the hope to mitigate the damage Republicans are expected to inflict on them this midterm election cycle.
Rep. Debbie Wasserman Schultz, a Democratic stalwart in the U.S. House of Representatives and proponent of a woman's right to choose, recently stated that because it will now be up to the states to dictate abortions, women will be forced into giving birth.
"Forced birth is state-sanctioned violence against women," stated Rep. Wasserman Schultz.
Sen. Marco Rubio, who is pro-Life, recently shared his concern that the Biden administration is violated the Hyde Amendment—the measure that prohibits federal tax dollars from funding abortions. READ MORE

DeSantis Circles the Base
Florida Gov. Ron DeSantis is taking another jog around the bases as he champions his accomplishments as governor.
Florida Democrats are trying to paint DeSantis as a do-nothing, freedom-hating governor, but DeSantis isn't letting those attacks affect him. He continues rolling out his agenda and Democrats keep cringing.
Floridians appear to support DeSantis' "Florida First" administrative agenda. READ MORE

Rep. Carlos G Smith-Creating safe spaces for LGBTQ kids in schools is a matter of life or death.
I'm not going to stand by and watch the Florida GOP put our most vulnerable youth in harm's way.
I will win re-election and fight like hell to protect all kids.
Senator Jason Pizzo-On a roadtrip with the boys to meet with our FL Dem candidates - happy to see my friend @FLSenatorTorres and support @RitaForFlorida
Rep. Val Demings-The Venezuelan people reject censorship and celebrate freedom. I call on my colleagues to oppose Maduro by supporting my legislation that funds internet freedom technology to support democracy and liberation in Venezuela.
Congresswoman Kat Cammack-Gavin Newsom is following the old adage: "never punch down, always punch up." This time, he's tackling someone he can't compete with—America's Governor Ron DeSantis.
Nice try, Newsom. Don't California our Florida.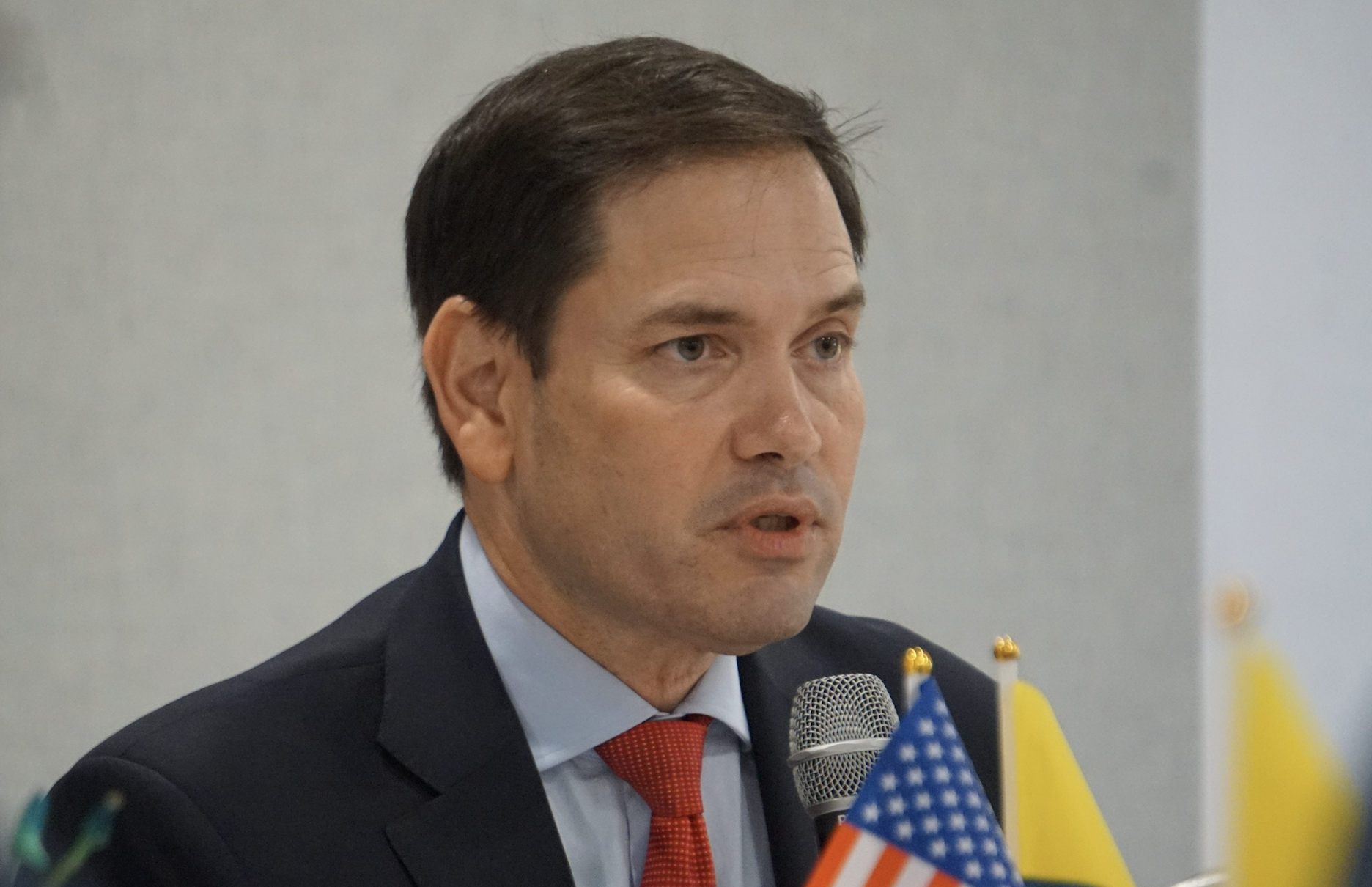 "Rubio Pens Letter Voicing Concerns Regarding Hyde Amendment Violations," by The Floridian's Jackson Bakich--On Tuesday, Sen. Marco Rubio (R-FL) penned a letter to the Office of Personnel Management (OPM) and the director, Kiran Ahuja, to voice his concerns about President Joe Biden (D) and his administration's possible violation of the Hyde Amendment (federal law which prohibits federal funding of abortions).
"Florida Home Builders Association PAC Endorses Simpson," by The Floridian's Daniel Molina
"Biden's Justice Department Sues Arizona to Make Mexico Great Again," by The Floridian's Javier Manjarres--Florida Rep. Matt Gaetz, who is a political boogeyman to Progressive and Liberal Democrats, is just one of many voices that believes that the ongoing illegal immigration crisis along the U.S. southern border is criminal, and an orchestrated event by the Biden administration to "flood the zone" with potential and future voters. Rep. Gaetz reacted to a tweet that announced the Biden Justice Department filing suit against the state of Arizona in an attempt to block a law that would require voters to "provide proof of citizenship for some federal elections."
"DeSantis: 'the Free State of Florida is Thriving,'" by The Floridian's Daniel Molina--With the primary election looming around the corner, Floridians will choose who will challenge Florida Governor Ron DeSantis (R) in November. In a message to supporters, Governor DeSantis recounts his time in office, arguing that "the free state of Florida is thriving."
"Rick Scott Says Biden Playing 'Blame game' on Gas Prices," by The Floridian's Jim McCool--While the Biden Administration has either blamed rising gas prices on corporate price gouging or Vladimir Putin, US Senator Rick Scott (R-FL) has called out President Biden (D) for playing the, "blame game."
Man Arrested for Assaulting Mills for Congress Volunteer, Rearrested on Felony Burglary Assault Charge [VIDEO]," by The Floridian's Javier Manjarres—Last week, after a video surfaced of an individual, Samuel Benjamin, assaulting a Cory Mills for Congress campaign volunteer in Sanford, Florida, which led to his arrest, Police rearrested Benjamin on a felony Burglary with Assault or Battery charge.
"[Warning: Graphic Video] Republican Congressional Campaign Volunteer in Florida Assaulted," by The Floridian's Javier Manjarres--On Thursday, June 30th in Sanford, Florida, 27-year-old Samuel Benjamin was arrested for assault by Sanford Police for allegedly striking another man who was volunteering for a local Republican congressional campaign.
"Mills Receives Rare Volusia GOP Endorsement," by The Floridian's Javier Manjarres
"DeSantis praises Unilever's reversal of Ben & Jerry's BDS policy," by The Floridian's Michelle Rosenberg
"DeSantis defends Trump, Says He Was Treated Unfairly on Immigration," by The Floridian's Michelle Rosenberg-- Sanford — Just as the U.S. Supreme Court ruled to scrap the Trump-era "Remain in Mexico" immigration policy, Florida Gov. Ron DeSantis defended former President Donald Trump's immigration policy.
"Supreme Court Rules Against Trump's 'Remain in Mexico' Immigration Policy," by The Floridian's Javier Manjarres-- Days after the U.S. Supreme Court handed Conservatives and Republicans a huge victory by overturning the 1973 Roe vs Wade abortion decision, the Court landed a body blow to Republicans by ruling against the Trump-era "Remain in Mexico" immigration policy.
"Rep. Erin Grall Receives A+ Rating from AFP-FL," by The Floridian's Jim McCool
"Sabatini Lands Big Gun Rights Lobby Endorsement" by The Floridian's Javier Manjarres
"DeSantis' Request Granted to Investigate Human Trafficking in Florida" by The Floridian's Jackson Bakich--On Wednesday, Gov. Ron DeSantis (R-FL) requested that a statewide grand jury be covened to "examine international human smuggling networks that bring illegal aliens to the southern border, and ultimately, to Florida."
"Rep. Greg Steube Announces Bill Stripping Disney's Special Copyright Protections" by The Floridian's Daniel Molina--Tuesday, Rep. Greg Steube (R-FL) announced his introduction of the Copyright Restoration Clause Act which would strip Disney's special copyright protections. The bill was introduced in the Senate by Sen. Josh Hawley (R-MO) as a companion bill.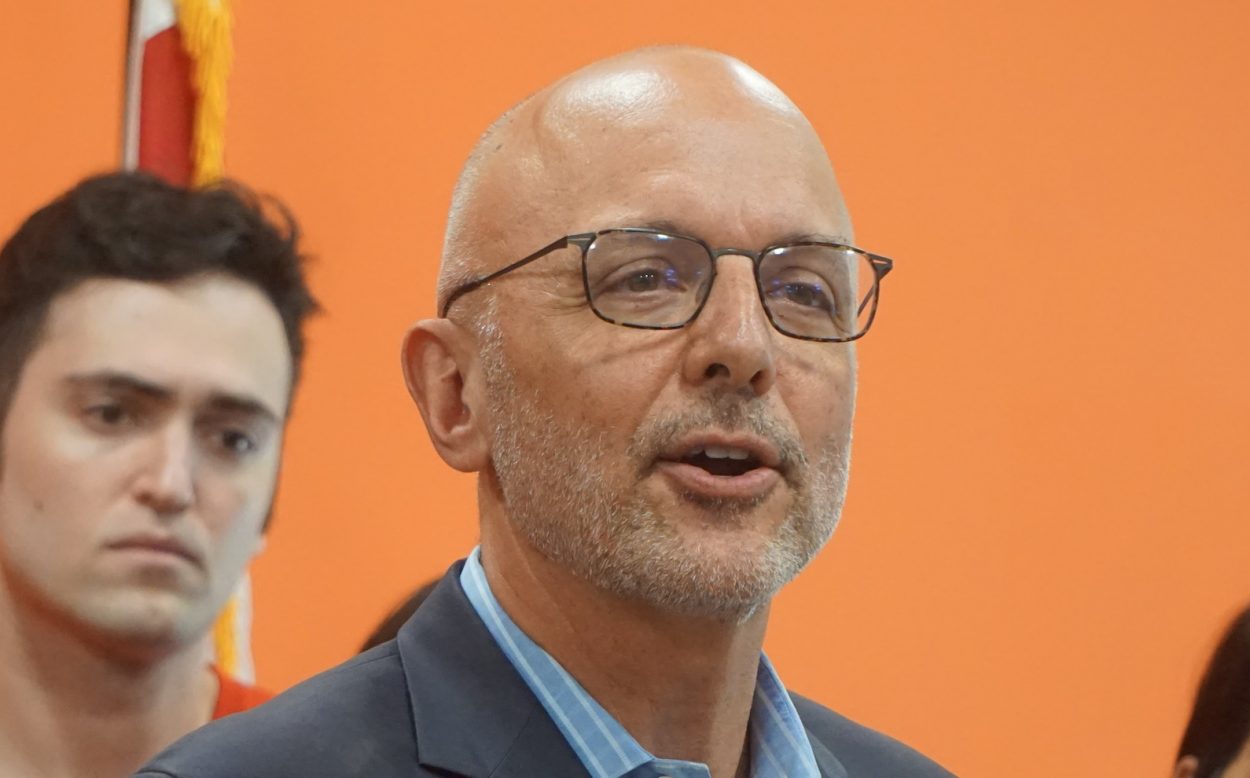 "Deutch Directs Antisemitism Letter to Mayorkas" by The Floridian's Daniel Molina
"DeSantis: 'Freedom is Winning'" by The Floridian's Daniel Molina--- Recent reports have indicated that Republicans have picked up over 1 million in new voter registrations. There's no telling if the recent Supreme Court ruling over Roe vs. Wade will affect Republican momentum ahead of the midterm election, but Florida Governor Ron DeSantis (R) is calling the surge in voter registrations a victory. This week, DeSantis declared that "Freedom is winning" in Florida, and he expects that the country will elect a "red wave" in November.
The JUICE is squeezed by Javier Manjarres, Jim McCool, and Daniel Molina