DeSantis, Republican Legislature Save Babies
Gov. DeSantis has signed into law the 15-week abortion bill this week and while Republican legislators all share their praise for the measure, Florida Democrats came out to defend the right for a woman to abort babies.
DeSantis accused Democrats of promoting late-term abortion and "infanticide."
Rep. Erin Grall, the sponsor of the bill, also said that the pro-abortion lobby is against first term ultrasounds because its easier to go through with an abortion when women do not know what they are abortion. READ MORE

More Bills to be Signed Into law
Gov. DeSantis is neck-deep into the bill signing season and it looks like he is going to sign the Family First Alimony bill and SB 2508, the clean water measure that he first opposed. 
READ MORE

Rep. Val Demings-This morning I woke up to learn that I have been sanctioned by the Russian government due to our work in Congress to support the people of Ukraine in their fight for freedom. I will continue to hold Vladimir Putin and his enablers accountable for their crimes.
Byron Donalds-As we celebrate this Holy Week and reflect on its true meaning, we recognize the profound dignity of EVERY human life, from the womb to the tomb. Today, @GovRonDeSantis
signed the 15 week abortion ban, protecting the unborn in Florida and our most important God-given right—LIFE.

"DeSantis to New Immigrants: "Do not come to Florida" by The Floridian's Jackson Bakich—Gov. Ron DeSantis (R-FL) declared that the state of Florida will enforce the law of the land when it comes to immigration on Wednesday. These comments come after immigrants were bussed from Texas to Washington D.C. by Texas Governor Greg Abbott (R-FL). Some of those immigrants have expressed desires to journey to Miami.
Republican Legislature Signals Support for DeSantis's New Congressional Map" by The Floridian's Daniel Molina
"Book Launches New Campaign Ad, but Faces Competition" by The Floridian's Jackson Bakich—State Sen. Lauren Book (D-FL) is currently seeking reelection in District 35, and she's just released her first digital advertisement proclaiming her record as a "Democratic leader and fighter for families" according to her press release regarding the ad.
"Progressive Groups Challenge Family First Alimony Reform Bill" by The Floridian's Javier Manjarres—Just as national Conservative and Christian organizations support SB 1796, the Alimony Reform bill that will be landing on Gov. Ron DeSantis's desk for signing, Progressive groups are expressing their opposition to the measure.
"Republican Vennia Francois Campaign on a Roll" by The Floridian's Jim McCool—Vennia Francois (R-FL), who filed for State House 44 (currently proposed HD 45) four months ago, has seen massive gains in her campaign after making her way on the ballot. This includes $110,000 in total fundraising, with $30,000 alone from a December event.
"One Lawsuit Dropped As Redistricting Session Near" by News Service of Florida
"Gas Prices Drop in Florida" by News Service of Florida
"DeSantis Seeks to end 'Fatherhood Crisis'" by The Floridian's Daniel Molina—Florida Governor Ron DeSantis (R) signed HB7065, known as the Fatherhood bill. With the legislation, it would direct around $70 million in funding that would promote involved fatherhood in the state. In supporting the bill, the Governor provided further comments to his supporters, discussing the "fatherhood crisis" and how his bill will allegedly respond to the concern.
"Rubio, Mast Blame Biden for Record Inflation Numbers" by The Floridian's Jackson Bakish—Rep. Brian Mast (R-FL) is contradicting President Biden's (D) claim that the rising inflation that America faces today is caused by war Putin's war in Ukraine. By providing a chart in a tweet, Rep. Mast shows that the inflation problem was formulated prior to the war starting in late February.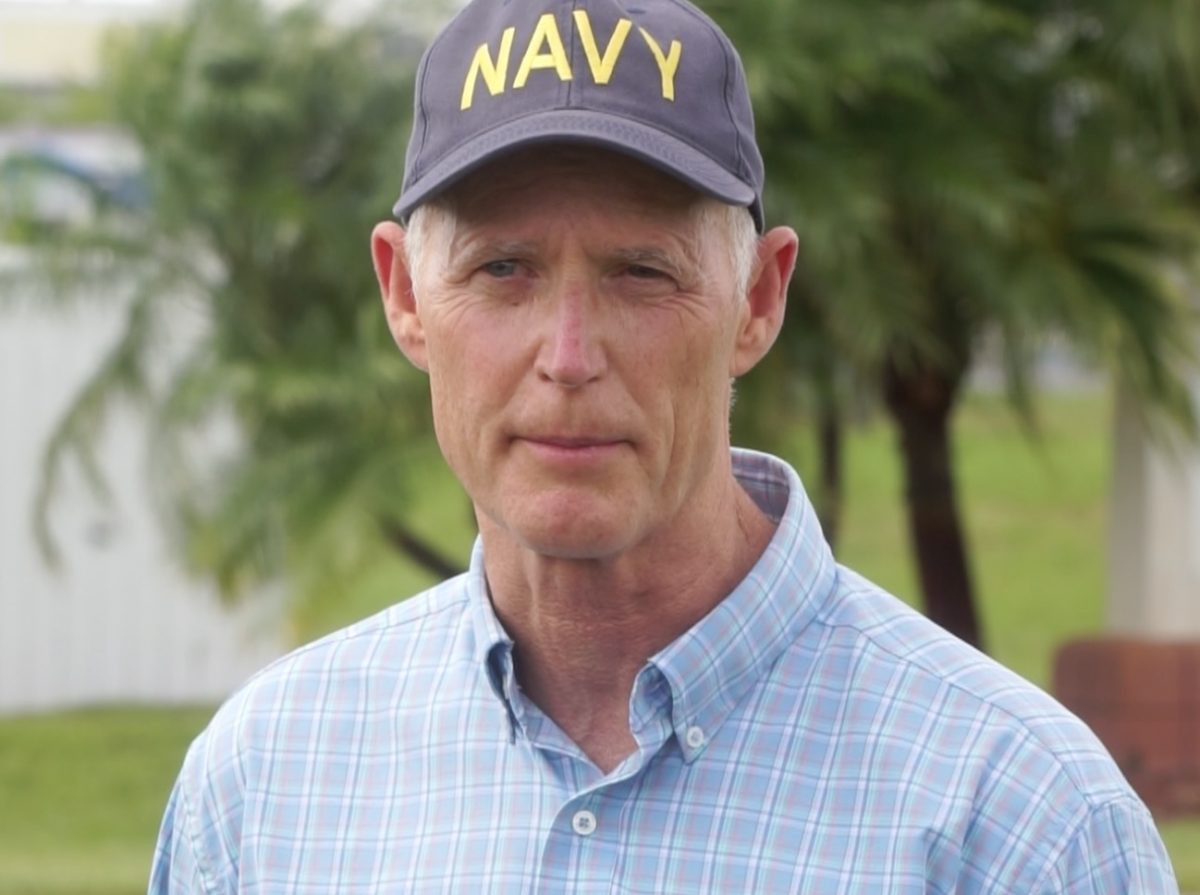 "Rick Scott Calls Out Biden Over Inflation" by The Floridian's Jackson Bakich—Former Governor and now Sen. Rick Scott (R-FL) called out President Biden (D) today in a press release regarding the nation's record-level inflation.
"Scott Introduces Antisemitism Measure in Senate" by The Floridian's Michelle Rosenberg—Florida Sen. Rick Scott (R) and Sen. Mike Braun (R) have introduced a bill to prohibit Amnesty International from receiving any funds from the United States Government after allegations of antisemitism.
"Senate Democrats Call for Special Session Over Property Insurance Laws" by The Floridian's Jim McCool—While a special session is being called in order to address congressional redistricting maps in the state of Florida, we may see a second special session this year in the coming weeks.
"Bars Lose Appeal Over COVID-19 Shutdown—by News Service of Florida—TALLAHASSEE — An appeals court has rejected arguments that bars should receive money from the state and Orange County because they were forced to shut down or significantly scale back early in the COVID-19 pandemic.
"Florida Legislature to Entertain DeSantis's Congressional Map" by The Floridian's Daniel Molina—The Florida legislature has granted Florida Governor Ron DeSantis (R) the chance to provide a draft of the redistricting map, which has angered Democrats statewide. Both the House and the Senate released a joint memorandum, which informed that the governor's office will provide congress a map.
"Crist Denounces DeSantis for Millions in tax Rebates" by The Floridian's Daniel Molina—Florida Rep. Charlie Crist (D) joined a number of House Democrats in denouncing $624 million in corporate tax refunds that he believes should be directed to address rising housing costs in Florida. In a Zoom news conference, Crist joined Florida Reps. Carlos Guillermo Smith, Anna V. Eskamani, and Angie Nixon in calling for an end to the tax rebates.
"Thompson Gonzalez Challenging LaMarca Opposes Pro-Business Legislation" by The Floridian's Javier Manjarres—Fort Lauderdale – Florida State Rep. Chip LaMarca (R) appears set for another showdown against Linda Thompson Gonzalez (D) in defense of his District 93 state legislative seat.
"DeSantis Signs Fatherhood Bill" by The Floridian's Jackson Bakich—Gov. Ron DeSantis (R-FL) signed HB 7065 on Monday, a measure that includes approximately $70 million in funding to promote involved fatherhood in the Sunshine State. The funding is allotted to the Department of Juvenile Justice (DJJ) and the Department of Children and Families (DCF).
"Murphy Says Republicans 'Dismantling Democracy'" by The Floridian's Javier Manjarres—After dressing down her Democratic Party for abandoning "moderate" lawmakers like herself, subsequently pushing her out of office, Rep. Stephanie Murphy recently appears on Showtime's "The Circus" to opine on the state of the House of Representatives, while accusing House Republicans of "dismantling Democracy" and House Progressives of trying to "dismantle Capitalism."
"Nightmare Poll Numbers Plague President Biden" by The Floridian's Jim McCool–Polls have never been the friend of a president going into the midterm election cycle, and the latest CBS poll finds  President Biden (D) enduring one of his worst approval ratings ever for any sitting president.
The JUICE is squeezed by The Floridian's Javier Manjarres, Daniel Molina, and Jim McCool