Ron DeSantis' Florida
Gov. Ron DeSantis is without question, the undisputed heavyweight political boogeyman to Florida Democrats in the entire state. It's Ron DeSantis' Florida
"Blame DeSantis" is the narrative that Democrats are using for all of the woes that occur in Florida.
Sea levels rising? Citrus greening? Global Warming? Your neighbor's dog pooping on your lawn?
It's all DeSantis' fault.
This past weekend, a video was posted online of Lakeland Police officers allegedly arresting a 13-year-old girl for "protesting" her own freedoms.
Agriculture Commissioner Nikki Fried (D), who is running for governor, recently release the video where she stated," I need everyone to see what Ron DeSantis' Florida looks like."
The video is edited, so there is no way of knowing the context of the video. Did she assault a police officer? Was she arrested? If so, what did she do for police to allegedly arrest her?
Even top Liberal Democratic operatives expect Gov. DeSantis to cruise to reelection later this year, and are dismissing any potential prospects Rep. Charlie Crist or Commissioner Fried may have to win the governorship.
But even though DeSantis is considered the favorite in the race against anyone the Democrats have to offer, it will be interesting to see how creative Florida Democrats are to defeat DeSantis.

Politics Brings out the Ugly Side of People
The Floridian broke a story last week of a Republican congressional campaign volunteer having been assaulted by someone who was stealing, destroying, or vandalizing his boss' (Cory Mills) campaign signs.
The assailant in question, Samuel Benjamin, was rearrested on felony Burglary with Assault or Battery.
Usually, individuals who get arrested and then freed on bond or whatever, keep their mouths shut. This was not the case with Benjamin, who decided to confess to the crime committed and tell the world that he has anger management issues. Duh! READ MORE
Democratic Congresswoman Loses it, Berates Small Business Owner
A new controversial video has been released of Congresswoman Lois Frankel (D-FL) who threatened a small business over their support for one of her Republican congressional opponents, Deborah Adeimy. MUST-WATCH

Lauren Book-The mass shooting in Chicago today could have happened in any community in the US. Not a day passes that the lives of children, adults, & seniors aren't lost to gun violence. We go to community events, grocery stores, & movie theaters hoping we aren't next. More MUST be done.
Rep. Carlos A. Gimenez-America is truly the greatest country in the world. This extraordinary country has afforded me and my family unthinkable opportunities. My commitment to America will never waver, never falter. May God always bless the USA.
U.S. Rep. Stephanie Murphy-I never take America's freedoms for granted. Every day, I feel grateful beyond words that this country gave my family refuge during our darkest days. I'll always be proud to call myself an American. From my family to yours—happy 4th of July.
Rick Scott-Communist China & Russia are our enemies & pose a serious threat to our nation & freedom-loving countries. As they continue to work together in their quest for world domination, the U.S. & our NATO allies must stand strong in support of freedom & our national security.
Rep. Anna V. Eskamani-Gun violence is pervasive & has a ripple effect. Even if you haven't been directly impacted there is a constant concern that you will be.
I will continue to fight for gun safety legislation, mental health funds & always provide whatever support I can to those directly impacted.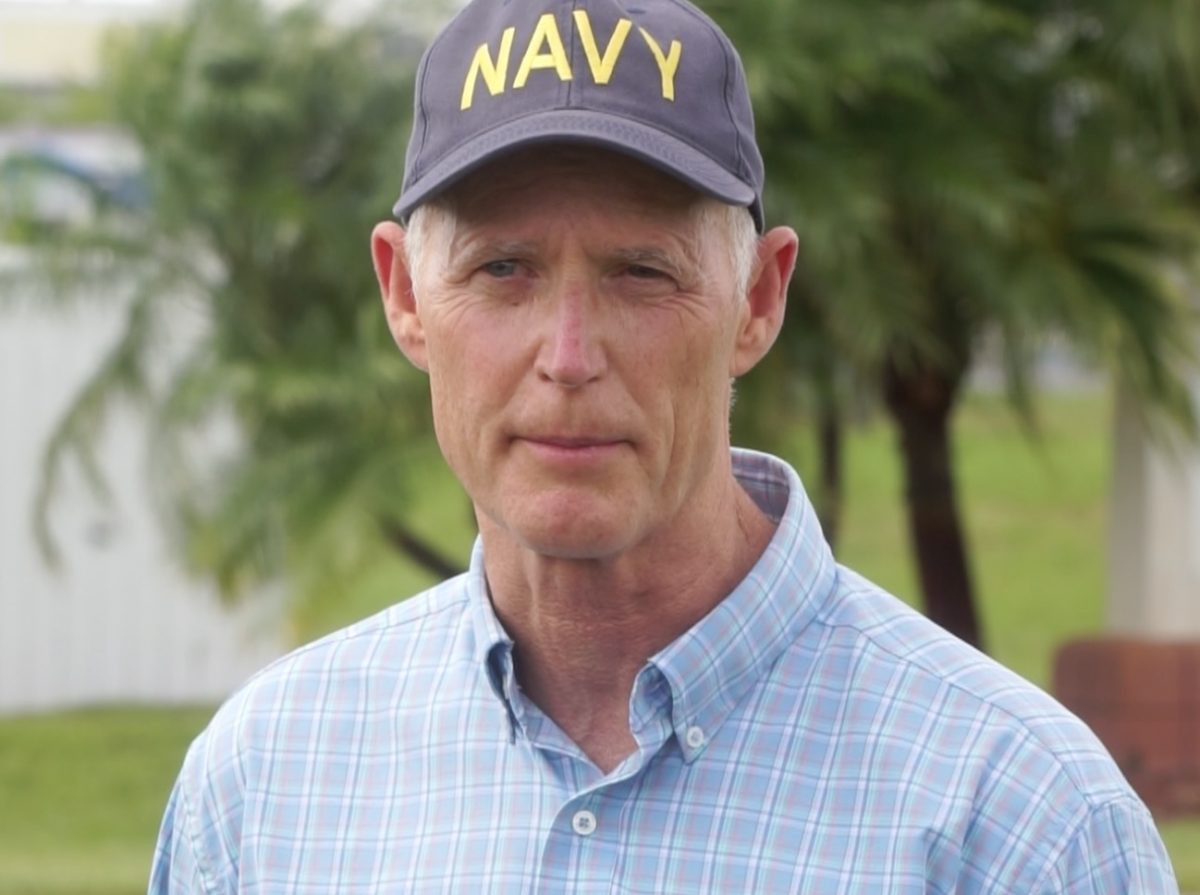 "[Warning: Graphic Video] Republican Congressional Campaign Volunteer in Florida Assaulted," by The Floridian's Javier Manjarres--On Thursday, June 30th in Sanford, Florida, 27-year-old Samuel Benjamin was arrested for assault by Sanford Police for allegedly striking another man who was volunteering for a local Republican congressional campaign.
"Mills Receives Rare Volusia GOP Endorsement," by The Floridian's Javier Manjarres
"DeSantis praises Unilever's reversal of Ben & Jerry's BDS policy," by The Floridian's Michelle Rosenberg
"DeSantis defends Trump, Says He Was Treated Unfairly on Immigration," by The Floridian's Michelle Rosenberg-- Sanford — Just as the U.S. Supreme Court ruled to scrap the Trump-era "Remain in Mexico" immigration policy, Florida Gov. Ron DeSantis defended former President Donald Trump's immigration policy.
"Supreme Court Rules Against Trump's 'Remain in Mexico' Immigration Policy," by The Floridian's Javier Manjarres-- Days after the U.S. Supreme Court handed Conservatives and Republicans a huge victory by overturning the 1973 Roe vs Wade abortion decision, the Court landed a body blow to Republicans by ruling against the Trump-era "Remain in Mexico" immigration policy.
"Rep. Erin Grall Receives A+ Rating from AFP-FL," by The Floridian's Jim McCool
"Sabatini Lands Big Gun Rights Lobby Endorsement" by The Floridian's Javier Manjarres
"DeSantis' Request Granted to Investigate Human Trafficking in Florida" by The Floridian's Jackson Bakich--On Wednesday, Gov. Ron DeSantis (R-FL) requested that a statewide grand jury be covened to "examine international human smuggling networks that bring illegal aliens to the southern border, and ultimately, to Florida."
"Rep. Greg Steube Announces Bill Stripping Disney's Special Copyright Protections" by The Floridian's Daniel Molina--Tuesday, Rep. Greg Steube (R-FL) announced his introduction of the Copyright Restoration Clause Act which would strip Disney's special copyright protections. The bill was introduced in the Senate by Sen. Josh Hawley (R-MO) as a companion bill.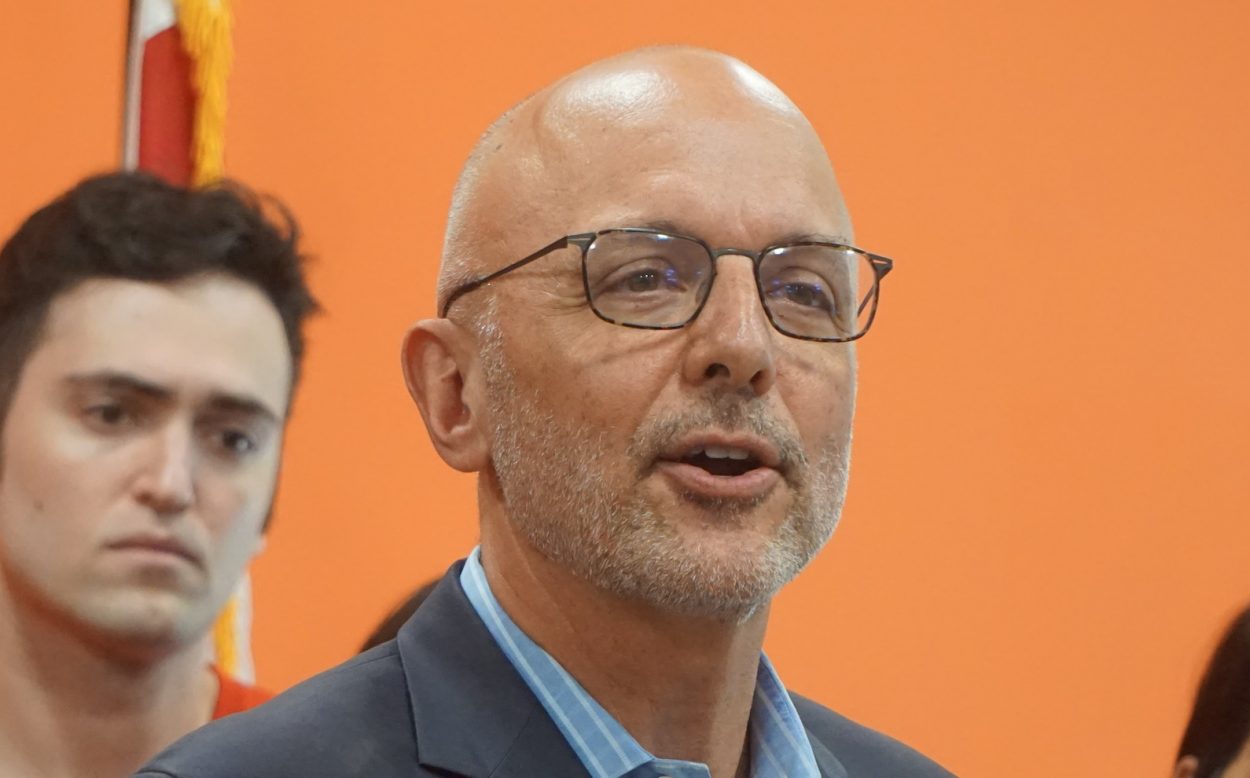 "Deutch Directs Antisemitism Letter to Mayorkas" by The Floridian's Daniel Molina
"DeSantis: 'Freedom is Winning'" by The Floridian's Daniel Molina--- Recent reports have indicated that Republicans have picked up over 1 million in new voter registrations. There's no telling if the recent Supreme Court ruling over Roe vs. Wade will affect Republican momentum ahead of the midterm election, but Florida Governor Ron DeSantis (R) is calling the surge in voter registrations a victory. This week, DeSantis declared that "Freedom is winning" in Florida, and he expects that the country will elect a "red wave" in November.
"Biden Directs Minor Children to Abortion Finder Website," by The Floridian's Javier Manjarres
"Police Benevolent Association Endorses Elizabeth Fetterhoff in HD 29," by The Floridian's Javier Manjarres
"Democrats Reject Rep. Diaz-Balart's Effort to Block Biden's 'Disinformation Governance Board,'" by The Floridian's Jim McCool--The Biden Administration's latest social innovation, the "Disinformation Governance Board," has concerned plenty of free speech advocates. On Capitol Hill this week, US Rep. Mario Diaz Balart (R-FL) compared the new policy to communist countries and attempted to block the board.
"State, NRA Point to Supreme Court Ruling in Gun Case," by News Service of Florida--TALLAHASSEE --- As they battle over a 2018 Florida law that raised the minimum age from 18 to 21 to buy rifles and other long guns, attorneys for the state and the National Rifle Association (NRA) are trying to use a new U.S. Supreme Court ruling to bolster their arguments.