Hello 2021 Legislative Session
The 2021 Florida legislative session is here and arguably the biggest item that will come up for a vote is the Big Tech measure that Rep. Blaise Ingoglia (R) is offering up. Gov. Ron DeSantis has been pushing it, saying that tech companies will be fined $100,000 a day for each local, state, or government candidate they ban.
The bill is in committee right now, but expect it to be one of the first pieces of legislation that hits the governor's desk. Gov. DeSantis told me this past weekend that Rep. Ingoglia's bill would cover all future candidates, but wasn't certain if the bill would cover past announced candidates still running for office.
Ingoglia told me this am (we woke him up at 7 am — interrupted his quiet donut time) to ask him about the bill. Ingoglia said that the bill would cover current candidates that were already banned. For example, if President Trump were to announce another run in 2024, he would be covered because he has already been banned from many social media platforms. More on this to come later…
Get Me Roger Stone
The Political world prince of Darkness' is back and after being fully pardoned by President Trump, and with a new being coming out soon, God help us all.
We outlined Stone's recent tangle with Mueller, the FBI in a recent post on The Floridian, but even though we try not to insert our opinion in the stories we post, it was really hard not to in this piece on Stone. READ MORE
Ron DeSantis @GovRonDeSantis-Florida has made smart decisions to prioritize our economy and get Floridians back to work. Now, our state is being penalized in the congressional stimulus bill, while other lockdown states are getting bailed out for their poor policy making.
Rep. Carlos G Smith @CarlosGSmith-"I would tell folks who are medically vulnerable to keep booking with pharmacies …My expectation is [they] aren't going to be turning away vulnerable Floridians for not having these documents hastily drafted by the state at the 11th hour." - @CarlosGSmith
Jimmy Patronis @JimmyPatronis-Thank you to @GovRonDeSantis for prioritizing Florida's 50+ firefighters for the #COVID19 vaccine. These heroes have been on the frontlines for a year now & put their own lives on the line to protect our communities from this serious virus. http://bit.ly/3bSvgvM #FlaPol
AG Ashley Moody @AGAshleyMoody-COVID-19 has taken a terrible toll on law enforcement. Grateful that Florida law enforcement officers age 50 and older will now be able to get vaccinated starting this week.
.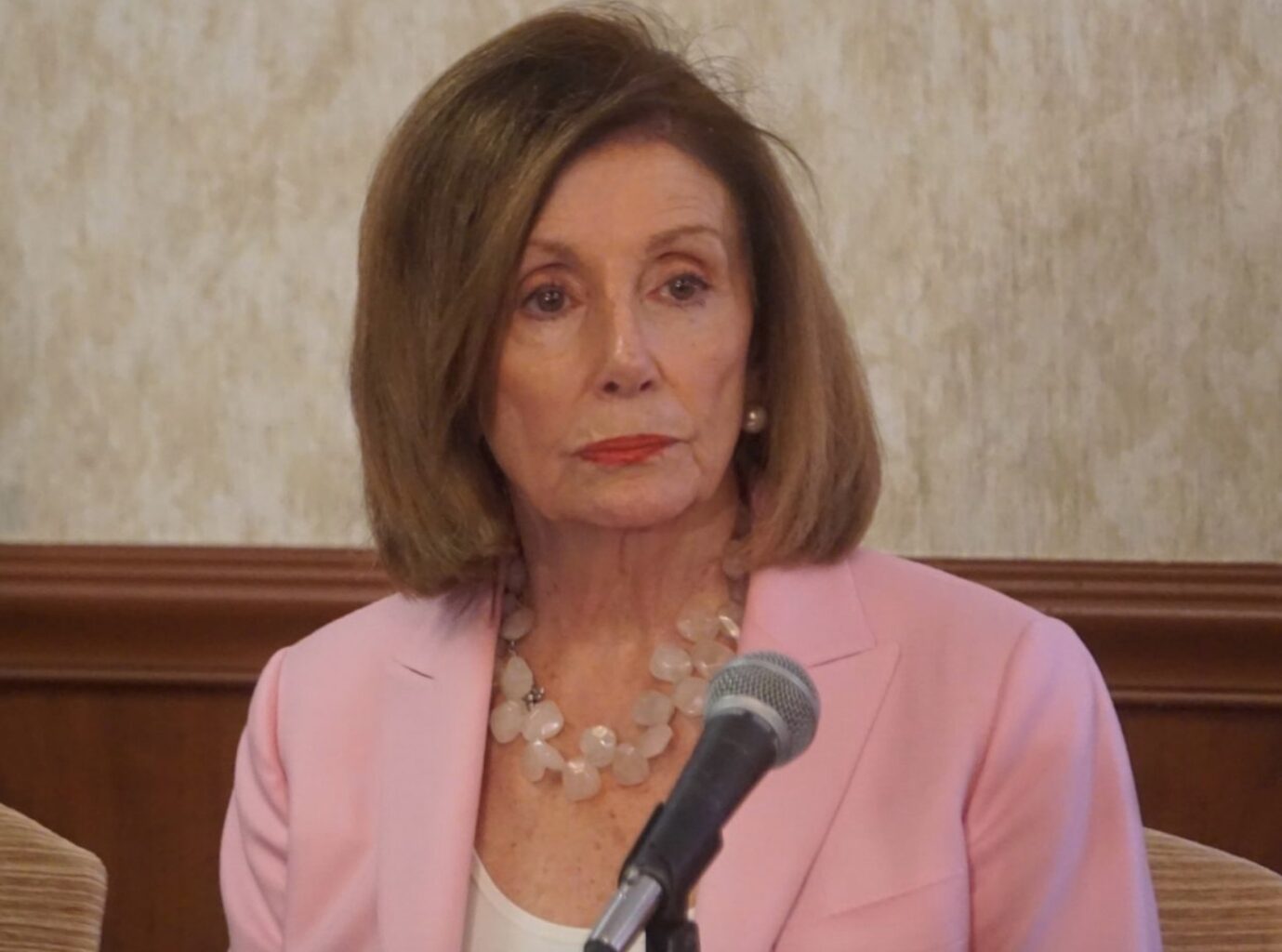 "Pelosi: Sexual Harassment Allegations Against Scandal-Embroiled Cuomo Are 'Serious And Credible'" by The Floridian's Mona Salama – House Speaker Nancy Pelosi (D-CA) called the sexual harassment allegations lodged against New York Gov. Andrew Cuomo (D) "serious and credible," and backs the independent investigation. Pelosi, who remained muted when Cuomo's first accuser made her claims public finally broke her silence 24 hours later after a second woman came forward with allegations. In a statement, the House Speaker described the allegations as "serious and credible charges," and emphasized that both accusers to Cuomo should be "heard and to be treated with dignity." "The women who have come forward with serious and credible charges against Gov. Cuomo deserve to be heard and to be treated with dignity," Pelosi said in a statement. "The independent investigation must have due process and respect for everyone involved." Charlotte Bennett, a 25-year-old former executive assistant and health policy adviser to Cuomo told her alleged accounts to the New York Times on Saturday. The former aide accused Cuomo of making a series of inappropriate "comments she interpreted as clear overtures to a sexual relationship,"all of which occurred during the height of the Coronavirus pandemic and when the governor soared to national prominence for his "Emmy-awarding" press briefings.
"Roger Stone Fends Off Another Witchhunt" by The Floridian's Javier Manjarres – South Florida and the nation were rocked when in the predawn hours of January 25, 2019, when twenty-nine heavily armed FBI agents raided Longtime Trump advisor Roger Stone's Fort Lauderdale home. The agents arrived in 17 armored vehicles and two FBI boats moored on the canal behind Stone's home. Even more shocking was the fact that CNN was the only media outlet allowed on the sealed dead-end street Stone lived on, with the CNN camera crew arriving just 14 minutes before the FBI. Stone's attorneys have obtained a draft copy of stones indictment sent by text from a CNN correspondent sent at 6:22 am which actually showed in the metadata tag that the creative indictment was written by Andrew Weissmann, a federal prosecutor with a long history of corruption and who's misconduct caused the verdict in the Enron case to be overturned. Since Stone's indictment was not unsealed until 8:55 AM the document in question proves that Weissmann leaked the sealed indictment to CNN in violation of the law. The "over the top" arrest of Stone for the first time non-violent white-collar crime of lying to Congress cost taxpayers $1.1 million – all staged for the benefit of CNN. For veteran Republican strategist Roger Stone, a 30 plus year associate of former president Donald J Trump, the witchhunt conducted by Special Counsel Robert Mueller and the fallout from the Soviet-style show trial Stone was subjected to last year never seems to end.
"Buchanan Backs Bipartisan VA Vaccine Act" by The Floridian's Daniel Molina – After vaccines were approved to be made available to the public, the VA received bipartisan criticism for allegedly turning away veterans that wished to take the vaccine. Veterans between the ages of 65 and 71 argued that they were being turned away from receiving a vaccine at the VA's various hospitals and clinics. In response, Florida Rep. Vern Buchanan (R) has co-sponsored legislation that would expand access to vaccines through the Department of Veterans Affairs. After weeks of reports that veterans were not admitted to the vaccines, Florida Rep. Kathy Castor (D) highlighted that the Tampa VA office was successful in "helping us to lead the nation in vaccinating veterans." The bipartisan-backed VA Vaccine Act, "would provide vaccines to all veterans – including those not currently enrolled in the VA healthcare system, as well as to caregivers who provide essential support to veterans." The bill would also "close a loophole in current rules that prohibits VA officials from administering the vaccine to anyone except individuals already registered in department medical care programs." Commenting on the bill, Buchanan praised it, expressing that "it's a national disgrace and unacceptable that aging veterans with health conditions are being turned away and denied the vaccine because of a loophole in VA rules." Buchanan added that "we have 70,000 veterans in our region and many are not enrolled in the VA healthcare system."
"$1.9 Trillion COVID Stimulus Bill Still Questioned After Passage" by The Floridian's Daniel Molina – The COVID-19 stimulus bill passed over the weekend with a 219 -212 vote. When introduced, Republicans like Brian Mast (R) worried that the bill diverted money to areas that would be wasteful as the country continues to navigate through the ongoing COVID-19 pandemic. However, with Florida Democrats voting in favor of the bill, they are championing its Congressional passing while Republicans question the long-term effects. In reference to his vote, Florida Rep. Darren Soto (D) praised the bill, called the American Rescue Plan, commenting that it "puts us on a clear path towards recovery and brings us one step closer to ending this crisis." Soto also praised President Joe Biden (D), saying that his "bold, strategic relief package delivers the long-overdue resources needed to meet the needs of Central Florida's families." Ultimately, Soto admitted that the bill is a reminder of "the hope for a post-pandemic future." Initially, the bill received criticism for containing what Republicans argued is "pork-barrel waste," but Democrats like Florida Rep. Ted Deutch (D) have disregarded the concerns expressing that the bill will "increase testing, tracing & vax programs," it will "support small biz & local government responders," it will "expand unemployment," it will "send $1400 relief checks," it will "help schools open safely," it will fight hunger & evictions" along with other concerns.
"The Florida housing market is booming. Is a crash ahead?" by Tampa Bay Times' Emily L. Mahoney – Carol Hasbrouck knows more than a little bit about why the housing market failed during the Great Recession — at the time, she was a loan officer who had a front row seat to the irresponsible lending tactics that would later have disastrous consequences. In the frenzied house-buying years before the crash, she remembers hearing of loans given to people one day after they finalized a bankruptcy, or the negative amortization loans where borrowers would pay less than the amount due on their interest, and sink further into debt every month. "There was just a lot of nonsense going on," said Hasbrouck, who's now a St. Petersburg-based Realtor with Charles Rutenberg Realty. When the coronavirus pandemic first cast its pall over the United States last spring, home sales slowed down in Tampa Bay and beyond. But since the summer, the market has roared back white-hot, and some local Realtors say they are getting multiple offers for each new listing, resulting in many sales above the asking price. And prices have continued to rapidly climb. The market's sustained, gravity-defying bounce-back — while much of the rest of the economy remains in a pandemic recession — has caused some to question whether it's headed for another bust. Despite the rapid sales, Hasbrouck said the current boom still does not bear many similarities to the lead-up to crisis in 2007, because there isn't the same proliferation of risky mortgages.
"Florida legislative session begins Tuesday: What to watch" by WTSP's Andrew Krietz – The Florida Legislature is scheduled to convene on March 2 for its 2021 session, with lots of items to tackle amid the ongoing coronavirus pandemic. Gov. Ron DeSantis is expected to give his annual State of the State address before state House and Senate lawmakers begin work, the News Service of Florida reports. One of the larger items includes finalizing the upcoming fiscal year budget – and figuring out what cuts might be necessary. The News Service of Florida highlights several big items to watch, including these five: Budget: DeSantis in January unveiled his 2021-22 budget -- a recommended $96.6 billion, which is an increase of $4.3 billion over the current fiscal year. But coronavirus-related impacts are expected to bring on widespread cuts to areas like education, the environment, health care and more. Education: Lawmakers will consider expanding the school voucher program, much to the ire of public school teachers who say it would be a "massive expansion" of unregulated schools in the state, according to the Orlando Sentinel. Environment: DeSantis is likely to continue a push for $625 million for Everglades restoration efforts and ways to tackle blue-green algae blooms. Florida House Speaker Chris Sprowls last week introduced legislation that calls for the state to invest $100 million per year into mitigation of sea-level rise and flooding.
"South Florida Pediatrician Detained on Federal Child Pornography Possession Charge" by Department of Justice – Today, a federal magistrate judge in Ft. Lauderdale ordered South Florida pediatrician Michael Mizrachy, 49, of Parkland, Florida, held without bond pending trial on a federal charge of possession of child pornography. According to the federal criminal complaint affidavit, in June 2020, the South Florida Internet Crimes Against Children Task Force received a CyberTip from the National Center of Missing and Exploited Children about files depicting child pornography being uploaded to an e-mail account, including a video of a prepubescent child being sexually abused. An investigation led law enforcement to Mizrachy, who worked as a pediatrician in Broward County, Florida. The affidavit alleges that during execution of a search warrant at Mizrachy's home in Parkland, Florida, law enforcement officers obtained evidence that Mizrachy used an instant messenger application to obtain child pornography and communicate with minors about sex. During a hearing today in Ft. Lauderdale, U.S. Magistrate Judge Alicia O. Valle ordered pre-trial detention for Mizrachy, meaning he will remain in custody pending his federal trial. If convicted on the federal charge, Mizrachy faces up to 20 years in prison. Mizrachy also faces a pending state criminal case in connection with the alleged conduct.
"Florida falling short on goals for vaccine equity" by First Coast News' Liz Crawford – Conversations about vaccine accessibility, equity and fairness are once again at the forefront of Florida's distribution plan. On Monday, while Florida Governor Ron DeSantis announced he was signing an executive order expanding vaccine eligibility, two other Florida politicians were blaming him for unfair and immoral vaccine distribution plans. At a news conference in South St. Petersburg, U.S. Representative Charlie Crist (D- Florida) said, "Unfortunately, the story of Florida's vaccine distribution has not been one of fairness. We need to discuss the civil rights issue of our time. Equal, equitable access to this vaccine is demanded." Rep. Crist requested the Department of Justice look into how Governor DeSantis is picking and choosing his pop-up vaccination sites. On Monday he accused the governor of, "allowing his donors and allies to skip the waiting line everyone else has to navigate." On Monday, Crist said the state needs to do a better job of reaching communities of color. Rev. Kenneth F. Irby of Historic Bethel AME Church spoke alongside Crist. Irby is working with the Florida Department of Health in Pinellas County to reach communities of color. He believes the three areas where they need support are: Trust: Faith community can provide a safe place Equity: Less access to broadband internet, devices, and time to spend trying to get an appointment Transportation: Homebound seniors need a plan.
"Florida's unemployment fix could cost $244 million" by Tampa Bay Times' Lawrence Mower – State officials are asking for up to $244 million over the next five years to overhaul the unemployment system that failed for millions Floridians during the pandemic last year. During a Monday hearing before state senators, Department of Economic Opportunity Director Dane Eagle said the online unemployment system, known as CONNECT, "did a disservice to the people of Florida." He said the system wasn't worth saving, comparing it to an iPhone purchased in 2013 that had hardly been updated. The solution, he told senators, was spending up to $73 million on a new system, plus $24 million in maintenance and $146 million over five years in additional costs brought on by the pandemic. The new system would be online by July 2023. That price tag is magnitudes above the nearly $80 million Florida initially spent on CONNECT, which launched more than seven years ago amid a tangle of technical malfunctions that never got resolved heading into the pandemic. Eagle cautioned that those proposed costs were the "ceiling" and that they could go down as the agency's workload diminishes. Senators on Monday gave no indication whether they would approve it. That solution, if approved by lawmakers, is part of the costly fallout from CONNECT, which epically failed last year when millions of jobless Floridians needed it most. For months, it was offline more than it was online, prone to an absurd number of glitches that kept Floridians from filing and receiving their jobless benefits.
"Florida records smallest single-day increase in COVID-19 cases since mid-October" by News4Jax' Staff – Florida has recorded a total of 1,910,921 COVID-19 cases and 31,556 coronavirus-related deaths since the state reported its first cases exactly a year ago. The Florida Department of Health on Monday reported 1,700 new cases for the first single-day increase in cases smaller than 2,000 since Oct. 19 (1,707 cases) and the smallest single-day increase in cases since Oct. 12 (1,533). On Monday, the state Department of Health also reported 150 additional deaths related to COVID-19. Of those deaths, 17 were recorded in Northeast Florida: 11 in Duval County (1,175 total deaths), two in Alachua County (234), two in Columbia County (157), one in St. Johns County (198) and one in Putnam County (127). Duval County has recorded 88,825 total cases since March 2020, including 51 cases that were reported Monday. That's the county's smallest one-day increase since June 15 when 42 cases were reported. As of around 5:30 p.m. Monday, 3,686 people were hospitalized in Florida with a primary diagnosis of COVID-19, according to the state Agency for Health Care Administration. The statewide positivity rate based on Sunday's testing was 6.32%, the health department said Monday.
"Watchdog: State Lawmakers Look at Changing Florida's Domestic Violence Intervention Program" by Bay News' STEPHANIE COUEIGNOUX – Two state lawmakers have drafted bills following a Spectrum News 13 Watchdog investigation into a program meant to reform domestic violence abusers. Our investigation uncovered the state's Batterers Intervention Programs, or BIPs, are operating with zero state oversight or certification process. Senate Bill 680 looks to put Batterers' Intervention Programs back under state oversight, and will have its first committee hearing tomorrow. Bill 682 addresses how the state plans to fund the oversight.
Last year, we spoke with Ann Rufiange, who runs the Batterers' Intervention Program, "Families Against Abuse" — a program aimed a rehabilitating and educating domestic violence offenders. A lot has changed since that initial conversation. "We're doing it on Zoom now and I can take people from any county," said Rufiange. What hasn't changed is that BIPs continue to operate unmonitored and uncertified by the state. Rufiange says these concerns have only increased during the pandemic. "Domestic violence has risen and I'll be honest, I think it's gotten scarier," said Rufiange. Two bills recently filed by Sens. Randolph Bracy and Linda Stewart are looking to address those concerns. "So this is going to have to fix all that," said Stewart. "It's going to have more checks and balances to it." Before 2012, the Department of Children and Families monitored and certified BIPs. But in 2012, lawmakers voted to end state oversight, putting circuit courts in charge. A responsibility Ninth Judicial Circuit Court Judge Alice Blackwell said in a July interview, that they don't have the funding for.
"DeSantis & Florida lawmakers take aim at China" by News4Jax' Jake Stofan – Gov. Ron DeSantis and state lawmakers are adding China to the growing list of targets for the 2021 Florida legislative session, which gets underway on Tuesday. Newly filed bills include measures that aim to limit intellectual property theft by the communist regime and crack down on Chinese influence at American colleges and universities. "The growing presence of the Chinese communist party influence in domestic and international affairs is one of the most pervasive threats to American security and prosperity," DeSantis said during a Monday news conference. The governor and House Speaker Chris Sprowls are backing two proposals. The first seeks to curb Chinese influence in the academic field by requiring transparency for donations from foreign governments over $50,000 and punishing institutions that don't comply. "Florida is known for our sunshine and transparency," Sprowls said. "No longer will foreign interests be able to hide payments through subsidiaries and front companies." The bill follows indictments of professors at the University of Florida and University of Central Florida who are alleged to have ties to the Chinese communist party. "I too believe we are just scratching the surface of what is out there," said State Rep. Erin Grall, who's sponsoring the bill in the House. "Florida is taking bold steps to protect our institutions from countries that do us harm." A second piece of legislation would increase penalties for corporate espionage, raising theft of trade secrets to a second-degree felony offense and trafficking trade secrets to a first-degree felony.
National:
"Ousted New York Times reporter Donald McNeil slams newspaper's leadership, culture in scathing essay" by Fox News' Brian Flood and David Rutz – Former New York Times reporter Donald McNeil Jr., who was recently ousted from the Gray Lady over using the "n-word" during a paper-sponsored trip in 2019, accused the paper's management of panicking and botching the situation and attacked other media outlets for misleading coverage on Monday in a lengthy series of essays. McNeil also shared an old email to a former colleague in which he said the Times environment had become a "spiteful" place and one of its senior leaders was turning the newsroom into "North Korea." McNeil announced his resignation last month, shortly after The Daily Beast reported that he had been reprimanded by the Times over complaints the paper received from students on the trip to Peru. They alleged that the veteran science reporter used offensive rhetoric, including the "n-word." McNeil wrote a lengthy Medium blog detailing his side of the story, noting that he decided to pen his explanation to avoid being misquoted by a "jackal" journalist, as he claimed The Washington Post had recently done. He called Times in-house media columnist Ben Smith's coverage of his ouster "ridiculously inaccurate" and said The Daily Beast's initial story on his rhetoric was also inaccurate.
"NY Gov. Andrew Cuomo accused by third woman of unwanted sexual advances" by Fox News' Sam Dorman – A third woman has accused New York Gov. Andrew Cuomo of unwanted advances. According to The New York Times, 33-year-old Anna Ruch has claimed that Cuomo asked to kiss her at a wedding in 2019. In an interview Monday, she specified that Cuomo put his hand on her bare lower back. Ruch said she pulled away and was "so confused and shocked and embarrassed" by the incident. I turned my head away and didn't have words in that moment," she reportedly said. A spokesperson for Cuomo reportedly referred the Times to a more general statement in which Cuomo apologized for things that "have been misinterpreted as an unwanted flirtation." Over the past week, two of Cuomo's former aides have accused him of sexual harassment -- something he has denied. The latest allegation comes as Attorney General Letitia James announced that the governor's office sent a letter permitting her office to perform an independent investigation. However, Democratic politicians within the state have already started calling for Cuomo's resignation after other accusations surfaced. Charlotte Bennett, a 25-year-old former staffer, claimed Cuomo talked about his willingness to have relationships with women in their 20s.
"Biden erases Dr. Seuss from 'Read Across America' proclamation as progressives seek to cancel beloved author" by Fox News' Peter Hasson – President Biden appears to have erased Dr. Seuss from "Read Across America Day", the annual celebration of reading in honor of the legendary children's author, whose birthday falls on March 2. While Biden followed presidential tradition in proclaiming Tuesday "Read Across America Day," he bucked his predecessors by leaving out any mention of Dr. Seuss from the proclamation. The White House didn't immediately return a request for comment on why Dr. Seuss was left out of the proclamation, but the snub comes as progressives have sought to cancel the beloved children's author. One of Virginia's biggest school districts, Loudoun County Public Schools, reportedly nixed Dr. Seuss from the school's "Read Across America Day" celebration, citing alleged racial "undertones" in his children's books. Former President Barack Obama and former President Donald Trump both highlighted Dr. Seuss' contributions in their annual proclamations, a Fox News review of White House archives found. Former President Barack Obama and former President Donald Trump both highlighted Dr. Seuss' contributions in their annual proclamations, a Fox News review of White House archives found.
"Donald and Melania Trump received Covid vaccine at the White House in January" by CNN's Jim Acosta and Carolina Kelly – Former President Donald Trump and former first lady Melania Trump received the Covid-19 vaccine at the White House in January, a Trump adviser told CNN on Monday. It was not immediately clear which vaccine or how many doses each had received.
The revelation comes after the former President urged his followers to get vaccinated for the virus during his speech at the Conservative Political Action Conference in Orlando, Florida, on Sunday, telling the audience, "How unpainful that vaccine shot is, so everybody go get your shot." That encouragement marked a notable shift as Trump, during his time in office, had long dismissed the gravity of the virus and eschewed practices like social distancing and mask wearing. CNN previously reported that a White House official had said in mid-December that Trump wouldn't be administered a coronavirus vaccine until it was recommended by the White House medical team. The official said at the time that Trump was still receiving the benefits of the monoclonal antibody cocktail he was given during his recovery from Covid-19 earlier in the fall, when both he and the first lady had tested positive for the virus. Trump's decision to quietly receive the vaccine, without public fanfare, contrasts sharply with his successor and predecessors. President Joe Biden and Vice President Kamala Harris were each vaccinated on live television in December, and former Presidents Barack Obama, George W. Bush and Bill Clinton volunteered in December to get their Covid-19 vaccines on camera to promote public confidence in the vaccine's safety.
"Proud Boys nominated man to hold 'war powers' and lead January 6 attack, Justice Department says" by CNN's Katelyn Polantz = Federal prosecutors say a Seattle-area resident was nominated to have "war powers" to lead the Proud Boys on January 6, as they continue to allege that members of the Trump-supporting extremist group were prepping, communicating and organizing an attack on the Capitol. Ethan Nordean, who will appear in court Tuesday, was allegedly ready to step in and lead the Proud Boys' violent push to overtake the US Capitol, a new court filing said, after the group's leader, Enrique Tarrio, was arrested and then told to stay away from Washington, DC. "Following the arrest of the Proud Boys' Chairman on January 4, 2021, Defendant was nominated from within to have 'war powers' and to take ultimate leadership of the Proud Boys' activities on January 6, 2021," prosecutors wrote in a court filing Monday arguing to keep Nordean imprisoned. "Defendant -- dressed all in black, wearing a tactical vest -- led the Proud Boys through the use of encrypted communications and military style equipment, and he led them with the specific plans to: split up into groups, attempt to break into the Capitol building from as many different points as possible, and prevent the Joint Session of Congress from Certifying the Electoral College results," prosecutors added.
"Conservative Supreme Court majority gets another crack at the Voting Rights Act" by CNN's Ariane de Vogue – The Supreme Court is poised on Tuesday to hear a case that supporters of voting rights fear will lead the court's new conservative majority to weaken a key provision of the Voting Rights Act that prohibits laws that result in racial discrimination The dispute comes in the aftermath of a contentious election which prompted former President Donald Trump to make unfounded claims of voter fraud and inspired his supporters to storm the US Capitol in an attempt to overturn the election. Republican state legislators across the country are also moving at a fast clip to pass laws to restrict voting access. According to the Brennan Center for Justice, as of February 19, state lawmakers have carried over or introduced 253 bills with provisions that restrict voting access in 43 states. Eight years ago, Chief Justice John Roberts wrote the 5-4 majority opinion in Shelby County v. Holder, effectively gutting Section 5 of the Voting Rights Act, a provision that required states with a history of discrimination to obtain the permission of the federal government or the courts before enacting new laws related to voting.
"Biden, Senate Press Bill Without Pay Boost" by WSJ's Kristina Peterson and Andrew Duehren – President Biden and Democratic allies on Monday worked to iron out the remaining disputes over the coronavirus relief package that they hope to push through the Senate this week, despite left-wing frustrations over the exclusion of a minimum-wage increase. Senate Democrats, who had tried over the weekend to salvage a more limited wage increase through the tax code, scrapped that backup plan late Sunday. With that off the table, Mr. Biden spoke with a group of Senate Democrats about advancing the rest of the bill, as the party works to pass its agenda with narrow majorities in both chambers. Some of the members of the Democratic caucus who met virtually with Mr. Biden said the discussion focused on targeting some of the bill's aid. "There really isn't a lot of dispute about the overall size of the bill," Sen. Angus King (I., Maine), said after the meeting. "The question is whether it can be targeted in such a way as to better serve the people who need the most and perhaps free up funds for other priorities."
"U.S. to Take Hard Line on Chinese Trade Practices, Administration Says" by WSJ's Yuka Hayashi – The Biden administration said Monday it will use "all available tools" to respond to alleged unfair trading practices by Beijing as it conducts a comprehensive review of its trade policy with China. Releasing its first trade agenda, the administration said it is committed to using tariffs and other tools to combat alleged unfair trade practices by China, including unfair subsidies to favored industries and use of forced labor that targets Uyghurs and other ethnic minorities. "The Biden administration recognizes that China's coercive and unfair trade practices harm American workers, threaten our technological edge, weaken our supply-chain resiliency and undermine our national interests," the administration said. "Addressing the China challenge will require a comprehensive strategy and more systematic approach." Beijing has defended its trade practices and its treatment of Uyghurs, which it says is aimed at preventing terrorist attacks. Under former President Donald Trump, the U.S. negotiated a trade agreement that calls for China to increase its purchases of U.S. goods and services by $200 billion over two years, open its financial markets and ease pressure on U.S. firms to hand over technology.
"Biden Isn't Considering Sharing Covid-19 Vaccines With Mexico, White House Says" by WSJ's Tarini Parti and Juan Montes – The Biden administration isn't considering sharing its Covid-19 vaccine supply with Mexico, White House press secretary Jen Psaki said ahead of President Biden's first bilateral meeting with Mexican President Andrés Manuel López Obrador. "The president has made clear that he is focused on ensuring that vaccines are accessible to every American," Ms. Psaki said Monday. She said the next step for Mr. Biden would be economic recovery and the reopening of borders with neighboring countries once the pandemic has been managed. "The administration's focus is on ensuring that every American is vaccinated, and once we accomplish that objective we're happy to discuss further steps beyond that," she said. Since Mr. Biden took office, Mr. López Obrador has sought more cooperation with the U.S. to increase Mexico's access to coronavirus-vaccine supplies. On Monday, Mr. López Obrador said he had asked Mr. Biden during their first phone call in January to share vaccines with Mexico. He said he was hoping for an answer during Monday's virtual meeting. He said he wouldn't press Mr. Biden to answer but would wait to see if his counterpart brings it up. "We want to be respectful," he said.
"U.S. faces 'unprecedented assault on democracy,' White House says, backing election reform bill" by Reuters' Trevor Hunnicutt – The Biden administration backed Democrats' efforts to overhaul voting rules and turn over the process of drawing congressional districts to independent commissions on Monday, weighing in on a political fight that is likely to dominate Washington in coming years. The United States is facing an "an unprecedented assault on our democracy, a never before seen effort to ignore, undermine, and undo the will of the people, and a newly aggressive attack on voting rights taking place right now all across the country," President Joe Biden's Office of Management and Budget said in a statement. The House of Representatives is set to vote and likely to pass a sweeping election reform bill, HR-1, as soon as this week. Biden's fellow Democrats have a majority in the House, but the bill is unlikely to pass the Senate, where the measure would need support from all 50 members of that party caucus, plus 10 Republicans. Republicans have said the law would take powers away from states and raise fraud concerns. Democrats have been fighting to expand access to the polls through early voting, vote-by-mail and other measures, efforts that expanded as the coronavirus pandemic raged.
"U.S. Senate to begin debating COVID-19 bill this week -Schumer" by Reuters' Staff – The U.S. Senate will begin debating President Joe Biden's $1.9 trillion coronavirus relief bill this week, Senate Majority Leader Chuck Schumer said on Monday. In remarks on the Senate floor, Schumer, a Democrat, did not say when the chamber might vote on the bill.
"Third Cuomo accuser steps forward, deepening governor's scandal" by Politico's Madina Toure and Marie J. French – New York Gov. Andrew Cuomo remained in hiding Monday as the state attorney general formally announced an investigation into allegations of sexual harassment — and some of the state's top Democrats began to wonder just how long the three-term governor can hold on. The allegations of sexual misconduct by two former aides, which followed a mushrooming scandal around the deaths of nursing home residents, seemed to override every other political priority in the state and left Cuomo at his most vulnerable point since taking office 10 years ago. By evening, Cuomo was facing a new claim: A woman whom he had not previously met said the governor made unwanted advances toward her at a wedding reception in 2019, calling her "aggressive" after she removed his hand from the small of her back and asking, "Can I kiss you?" "I was so confused and shocked and embarrassed," Anna Ruch, 33, told the New York Times in describing the encounter, which the paper said was corroborated by a friend, text message and photographs. "I turned my head away and didn't have words in that moment." The new claim, which differed from two earlier accusations in that Ruch was not an employee of Cuomo, added to the governor's growing troubles. Already, the accusations by his former aides in recent days had become the single greatest threat to his career and an inescapable subject for New York's political class.
"Newsom strikes school reopening deal with California lawmakers" by Politico's Mackenzie Mays – California Gov. Gavin Newsom and state lawmakers struck a deal Sunday that would push school districts to open classrooms to the youngest students by the end of March while stopping short of new requirements regarding vaccines and collective bargaining. The deal more closely aligns with what the governor originally proposed in December than what Democratic lawmakers detailed in a bill in February. It does not require schools to open but instead offers financial incentives for those that do, according to sources close to the deal who asked not to be named because it had not yet been made public. The new proposal would offer $2 billion in grants to schools that open transitional kindergarten through second grade by the end of March and bring back at-risk students in all grades. That includes districts in counties that are still in the state's purple tier, with infection rates higher than what teachers unions previously said are too unsafe for reopening. Under the plan, once counties move into the red tier — with daily case rates below 7 per 100,000 residents — schools eligible for the grant funding must open to all elementary grades, plus at least one grade in middle and high school. The deal speeds up the clock and more strictly ties the grants to in-person instruction than what the Legislature proposed. If schools do not open by the end of March, they will start to lose a percentage of money for each day they remain closed starting April 1.
"Senate confirms Cardona as Education secretary" by Politico's Michael Stratford – The Senate confirmed Miguel Cardona to lead the Education Department on Monday, adding to President Joe Biden's Cabinet a key official who will help lead the administration's efforts to reopen schools amid the pandemic. Cardona, the commissioner of education in Connecticut, becomes the 12th person to be confirmed as secretary of Education. He takes on the role at a time of unprecedented tumult and disruption in the nation's schools and colleges, which have been roiled for nearly a full year by the pandemic. Cardona and the White House have said that his No. 1 task as Education secretary will be to guide the reopening of schools across the country. Biden has pledged to have most K-8 schools open for in-person instruction by the end of April. The Senate voted 64-33 in favor of the nomination, with 14 Republicans joining Democrats to back Cardona. The bipartisan vote was a stark contrast to the contentious confirmation four years ago of Betsy DeVos, who was confirmed after then-Vice President Mike Pence cast the tie-breaking vote. Cardona's confirmation was also more bipartisan than that of John B. King Jr., President Barack Obama's second secretary of Education, who was confirmed on a 49-40 vote. The five secretaries of Education prior to King were each confirmed by the Senate either on a voice vote or under unanimous consent.