Riots continue across the country…
As the riots and violence continue, Democrats are beginning to join Republicans in denouncing the actions of the few "agitators" and the criminal element that is fueling the violence.
Here in Florida, AG Commissioner Nikki Fried has shamelessly exaggerated Rep. Anthony Sabatini's gun tweet and an AP story's report about a protest in Tallahassee this past weekend. It's a political year, and these riots are political, so we can chalk this all up as her just doing her job as a politician, right? READ MORE
House Democrats in South Florida denounce the violence but fail to accept that ANTIFA and criminal elements of the Black Lives Matter Movement are carrying out the violence. READ MORE
Florida Trail…
Well, it is safe to say that President Donald Trump will not be voting for Rep. Lois Frankel (D) in November. READ MORE
·      Biden Pledges To Address 'Institutional Racism' As President
·      Fmr. Broward Sheriff Israel receives $50,000 from strip club
Visit The Floridian


"House Democrats question Trump, refuse to acknowledge the ANTIFA threat" by The Floridian's Javier Manjarres – Rep. Debbie Mucarsel-Powell (D) hosted a tele-press conference on Monday and invited fellow Democratic Reps. Lois Frankel, Ted Deutch, and Debbie Wasserman Schultz, to join in and speak about how important it was for the Republican-controlled U.S. Senate to take up and vote in support of the House HEROES Act, but ANTIFA indirectly co-opted the call. House Republicans like Rep. Michael Waltz (D) opposed the bill, calling it nothing more than a political "wish list" that prioritizes "the whims of the far left" and allocates "hundreds of millions of dollars of provisions completely unrelated" to the current COVID-19 pandemic. But while the call was about HEROES Act, it quickly pivoted to the ongoing national race-related riots that appear to have been sparked by outside "agitators" and Domestic terrorists like ANTIFA and radical elements within the Black Lives Matter movement. The Floridian asked all of the members if they supported President Donald Trump's recent call to designate ANTIFA as a terrorist group. Rep. Mucarsel-Powell quickly responded, acknowledging that there were individuals present at the protests that weren't there to "protest the death of George Floyd and to demand justice," rather attended the event and began "destroying private property."
"Trump Vows to Mobilize 'Federal Resources' To Stop Violent Nationwide Protests" by The Floridian's Mona Salama – President Trump announced that he is taking "immediate presidential action" by mobilizing federal resources to stop the violent protests that have swept the nation for days and threatened to deploy the military if states don't send in the National Guard. "I am mobilizing all federal and local resources, civilian and military, to protect the rights of law-abiding Americans," Trump said in a brief statement delivered from the Rose Garden of the White House Monday evening. "We are ending the riots and lawlessness that has spread throughout our country. We will end it now." In invoking an 1807 Insurrection Act to mobilize the military around the country to deal with civil disorder, Trump said his measures would be effective "immediately" and has "strongly recommended" that every governor deploy the use of their National Guard in "sufficient numbers." "Mayors and governors must establish an overwhelming law enforcement presence until the violence has been quelled," Trump said. "If a city or state refuses to take the actions that are necessary to defend the life and property of their residents, then I will deploy the U.S. military and quickly solve the problem for them.
"Biden Pledges To Address 'Institutional Racism' As President" by The Floridian's Mona Salama – Presumptive Democratic presidential nominee Joe Biden in his first in-person campaign event in more than two months pledged if elected president he will address "institutional racism" in his first 100 days as he spoke with African American leaders to address the outrage and protests surrounding George Floyd's death. "We're going to make sure that the economic recovery deals with institutional structure, institutional racism, that need to be fixed," Biden told an audience at Bethel AME Church in Wilmington, Delaware Monday morning, vowing if he wins the White House, he'll "significantly increase economic opportunity that's across the board" to fight the roots of institutional racism as well as set up a police oversight body in his first 100 days in office. The former vice president added that he plans to deliver "what I hope to be very serious national speeches," about the future and the direction of the country. "I don't need help to elect me. I need help and advice as we go on as to what I should and shouldn't be doing," Biden said, before adding that his campaign will begin rolling out next a new economic proposal "focused heavily on housing, education, access to capital."
"Fmr. Broward Sheriff Israel receives $50,000 from strip club" by The Floridian's Javier Manjarres – The race to become Broward's top cop continues to be one the most contentious sheriff's race in the state. The candidates' claws are coming out as we rapidly approach the November election, as it appears the race could be won or lost by way of a strip club or political dirt. Last week, we wrote a story regarding possible inaccuracies on a past employment application of the current Broward Sheriff, Gregory Tony. However, a week later, we investigated ironic claims that his opponent, Scott Israel, was himself caught lying on his FLDE background check as part of his employment application. It has now come out that Israel's political action committee, Committee for A Stronger Broward, has received a $50,000 donation from Julie Rodriguez, the wife of Cheetah's strip club owner Joe Rodriguez. Cheetahs' is a full-nude and friction/lap dancing adult nightclub chain. Cheetahs nightclub has popular locations in Pompano Beach, Hallandale Beach, and West Palm Beach, and is no stranger to police presence. The Pompano Beach location is within Broward Sheriff's Office's jurisdiction and happens to also be situated in one of the most crime-ridden neighborhoods of the county.
"Trump Lashes Out at 'Weak' Governors, Urges Them to 'Dominate' Protestors" by The Floridian's Mona Salama – President Trump lashed out to nation's governors in a phone call Monday, calling many of them "weak" over how they are responding to protests and riots that have erupted across the country following the death of George Floyd, and urged the state leaders to "dominate." "Most of you are weak," Trump said, according to a source familiar with the video teleconference call. "You have to arrest people. You have to dominate if you don't dominate you're wasting your time. They're going to run over you, you're going to look like a bunch of jerks. You have to dominate." The president is also reported to have told the state leaders, along with law enforcement and national security officials on the call to get "much tougher" on protestors while questioning their leadership and decisions of standing down they have made over the weekend. Trump singled out cities of New York, Philadelphia, and Los Angeles as "weak." "You have to know what you're dealing with," the president said. "And it's happened before, this happened numerous times and the only time it's successful is when you're weak and most of you are weak."
"1 week after George Floyd's death, Florida still reacting" BY NWF Daily News – Monday marked the one-week anniversary of the death of George Floyd, whose final pleas, "I can't breathe," ignored by Minneapolis police, have reverberated across the United States, including Florida. Floyd was once a community-college basketball player in Florida, where the officer charged with his murder, Derek Chauvin, has a second home. On Monday, curfews remained in place in some cities, while demonstrations were planned for others this week. Here's a roundup of what's happened in Florida. TAMPA: In Tampa, a citywide curfew remains in place from 7:30 p.m. to 6 a.m., after clashes Saturday night and Sunday between demonstrators and police. In one image, police officers fired tear gas at protesters, while another video depicts more than six men climbing aboard a law enforcement armored vehicle, lights blaring. "What I saw last night was not a call for voices to be heard, ideas to affect change, or ways to shine a light on inequality," Tampa Mayor Jane Castor said, distinguishing from peaceful protests. "What I saw was shameful, what I saw was heartbreaking. And what I saw did not reflect our community and the values that we share."
"George Floyd protests: DeSantis deploys 700 additional Florida National Guard to aid law enforcement" by WFTV's James Tutten – The death of George Floyd in Minneapolis last week has sparked nationwide protests, including unrest in several cities in Florida. With some protests turning violent over the weekend, Gov. Ron DeSantis has deployed an additional 700 Florida National Guard soldiers to help preserve public safety. "Florida has zero tolerance for violence, rioting and looting," DeSantis said in a statement. "George Floyd's murder was appalling, and the Minnesota perpetrators need to be brought to justice, but this cannot be used as a pretext for violence in our Florida communities." Over the weekend, Tampa stores were looted, Miami protestors turned violent and Jacksonville dealt with destruction. Curfews were put in place on Sunday to curb some of the demonstrations that were getting out of hand. The governor's office said the specially trained units were put on standby from Saturday. Their main job is to support local law enforcement with crowd control, traffic control and anything else needed. "I am in constant contact with state and local leaders, the Florida Department of Law Enforcement (FDLE), the Florida National Guard and the Florida Highway Patrol," DeSantis said. Protestors marched to the Florida Capitol on Monday morning, but canceled the march to the governor's mansion.
"Florida governor's order on evictions, foreclosures extended to July 1" by News Service of Florida – Gov. Ron DeSantis is extending until July 1 an executive order aimed at preventing foreclosures and evictions as people struggle financially during the coronavirus pandemic. The executive order, which takes legal steps to try to prevent foreclosures and evictions, was issued April 2 and was then extended through June 2. On Monday evening, DeSantis again extended the order until 12:01 a.m. July 1.
"Twitter Hides Tweet from Florida Rep. Gaetz for Policy Violation" by Bloomberg's Kurt Wagner – Twitter Inc. says that Representative Matt Gaetz, a Florida Republican, violated the company's policy around glorifying violence in a tweet posted Monday. In the tweet, Gaetz called the far-left, anti-fascist protesters known as Antifa "terrorists." He then asked, "can we hunt them down like we do those in the Middle East?" Twitter hid the tweet behind a message saying it violated company rules, meaning that users need to click in order to view it, but the company didn't remove the tweet from the service. Twitter does not remove tweets from well-known politicians who violate its rules, citing a "public interest" in seeing what elected officials say. President Donald Trump tweeted Sunday morning that he was going to designate Antifa as a terrorist organization. A Twitter spokesperson confirmed Gaetz's tweet "is in violation of our glorification of violence policy." It's the second time in a week that Twitter has hidden a tweet from a well-known politician. Late last week, Twitter hid a tweet from Trump, who posted that "when the looting starts, the shooting starts" -- a reference to protests in Minneapolis that have since spread across the country.
"George Floyd: Florida Gov. Ron DeSantis calls death 'appaling' while citing 'zero tolerance for violence'" by News Service of Florida's Ana Ceballos – For the first time since a string of protests erupted in Florida against police brutality, Gov. Ron DeSantis late Monday afternoon said the state has "zero tolerance for violence, rioting and looting." "George Floyd's murder was appalling, and the Minnesota perpetrators need to be brought to justice, but this cannot be used as a pretext for violence in our Florida communities," the governor said in a prepared statement, referring to the Minneapolis man whose death touched off protests across the country. Floridians did not hear from DeSantis during a violent and chaotic weekend marked by demonstrations in various parts of the state. DeSantis was quiet as thousands of protesters flooded city streets, seething over the death of Floyd, a black man killed in police custody under a white officer's knee. In Miami, squad cars were damaged and police fired tear gas at a crowd of protesters. In Tallahassee, the driver of a pickup truck plowed through a street packed with demonstrators, just blocks from the state Capitol building. In Jacksonville, Sheriff Mike Williams said protesters "attacked several police officers," including one who was hospitalized after being "slashed at the neck." In Fort Lauderdale, a police officer was suspended after he was caught on video aggressively pushing a kneeling woman to the ground.
"Florida police chief encourages residents to shoot looters breaking into homes" by NY Post's Gabrielle Fonrouge – A Florida police chief on Monday encouraged residents to open fire on violent looters who try to enter their homes. "I would tell them, if you value your life, they probably shouldn't do that in Polk County. Because the people of Polk County like guns, they have guns, I encourage them to own guns, and they're going to be in their homes tonight with their guns loaded," Polk County Sheriff Grady Judd told reporters during a news briefing. "And if you try to break into their homes to steal, to set fires, I'm highly recommending they blow you back out of the house with their guns. So, leave the community alone." Judd said protests in the county —  the Lakeland area just east of Tampa and south of Orlando — devolved into "civil unrest" on Saturday and Sunday and rumors had been circulating online that rioters planned on bringing violence into the neighborhoods, according to FOX 13 News. "We are going to hunt you down and lock you up if you engage in any criminal conduct," Judd said. The sheriff encouraged protesters seeking to make their voices heard to keep their focus on George Floyd, the Minneapolis man who died after police officer Derek Chauvin knelt on his neck for nine minutes, sparking demonstrations across the country.
"Florida judge rejects children's climate change lawsuit, citing 'political' issue" by Tampa Bay Times' Zachary Sampson – A Tallahassee judge on Monday ordered the dismissal of a climate change lawsuit brought by eight children who wanted to argue the governor and other top state leaders have promoted pollution that imperils their chances of living in Florida in the future. "I still believe in my heart of hearts that the people through their elected representatives will eventually get this climate thing right," said Leon County Circuit Judge Kevin Carroll. But he rejected the case before it could go to trial because he said it delved into matters better left for the Legislature. "We can't rely on judges to be dictators of public policy because, at the end of the day, a dictator in a black robe isn't any better than a dictator in a suit or in a military uniform." The case, Reynolds v. State of Florida, was filed in 2018 when Sen. Rick Scott was governor. Lawyers more recently added the current administration, including Gov. Ron DeSantis and Agriculture Commissioner Nikki Fried, to their complaint. State agencies filed multiple motions to dismiss, which were heard Monday. The eight children, now between the ages of 12 and 22, contend that officials are endangering their constitutional right to life, liberty and the pursuit of happiness by supporting industries built on fossil fuel emissions, which scientists say worsen global warming. Mitchell Chester, one of their lawyers, listed the state cabinet's approval last year of a plan to convert part of the Big Bend Power Station on Tampa Bay from coal to natural gas as an example of how leaders continue to encourage pollution.
"Will Joe Biden make a former Florida police chief his 2020 running mate?" by Tampa Bay Times' Alex Daugherty – Val Demings' rise from Orlando's first black woman police chief to a congresswoman with a central role in President Donald Trump's impeachment trial landed her on Joe Biden's vice presidential shortlist. And now, as protests over the death of George Floyd grip the country, those same credentials are propelling Demings further into the national spotlight, with interviews last weekend on "Meet the Press," frequent cable news hits and a Washington Post op-ed titled "My fellow brothers and sisters in blue, what the hell are you doing?" But for Demings, a Democrat who served as police chief from 2007 to 2011 after joining the Orlando Police Department in 1983, the resume that served her so well in the last four years may turn out to be a mixed bag amid the national outcry against police brutality and a flawed criminal justice system. "Why do bad things happen? Bad mind, bad heart or bad policy?" Demings wrote. "The painful cries of Eric Garner will be with us forever. Now, George Floyd's pleas for help will, too. I cannot begin to understand how any officer could ignore the painful pleas we heard from Floyd — or from anyone suffering." Demings wouldn't comment on her law enforcement record, and the Biden campaign wouldn't discuss the vice presidential selection process. Biden, the presumptive Democratic presidential nominee, said in an interview last month that Demings "is one of a group of close to a dozen really qualified and talented women who are on the list."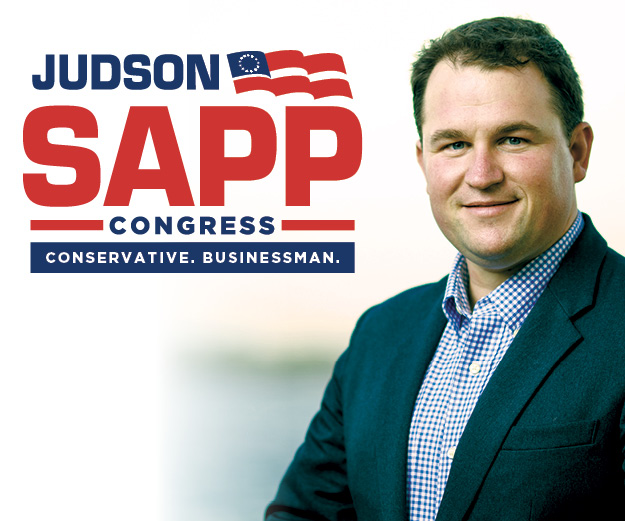 "George Floyd unrest: Cities face new looting amid stronger National Guard response, curfews" by Fox News' Louis Casiano – Cities across the country started seeing new looting on Monday night as nationwide demonstrations over the death of George Floyd in Minneapolis escalated out of control yet again, and as President Trump vowed a tougher federal response. In New York City, dozens of arrests were made, police said, while hundreds of looters were seen breaking their way into Downtown Manhattan businesses. In midtown, a group armed with sticks reportedly lit a fire to one business. Other stores such as Michael Kors, Kate Spade and Barnes and Noble were broken into as glass from broken windows covered the sidewalk, KABC-TV reported. In Herald Square, a busy intersection just blocks away from Madison Square Garden and the Garment District, hundreds of looters forced their way into a Macy's department store in the presence of police. Several were taken out the retailer's New York flagship store in handcuffs. Elsewhere in the city, dozens of looters used crowbars to bust into a Microsoft store and made off with valuable electronic devices, the New York Post reported. "Get that money," one of the suspected looters shouted. In Washington D.C., police fired flash-bang shells and rubber bullets into a crowd of protesters outside Lafayette Square, near the White House, shortly before President Trump spoke about the escalating violence across the country.
"GOP senators critical of Trump's response to unrest following Floyd's death" by CNN's Manu Raju and Lauren Fox – Top GOP senators are calling on President Donald Trump to take a far more compassionate approach amid the deep unrest following the death of George Floyd in Minnesota, raising concerns that the President's erratic handling of the crisis so far threatens to divide a badly bruised nation further. "I think the country is definitely looking for healing and for calm, and I think that's the tone the President needs to project when talking about what is happening around the country," Senate Majority Whip John Thune, a Republican from South Dakota, told CNN. "I think he needs to strike a tone that fits the level of frustration country's experiencing right now, and I hope in the future, he'll do that." Thune added that Trump's tweets about the situation have been "not helpful." Sen. John Cornyn, also a member of Senate GOP leadership, told CNN that "I think it's important" for Trump to offer more of a unifying message in the midst of the deep unrest across the county. "I presume at some point he will address the nation," said Cornyn of Texas. "If I were advising him I would say we need it sooner rather than later." At a time when Trump could be consoling the nation, Republicans -- who rarely break from Trump -- are voicing their disapproval that the President has offered little in the way of condolences and instead taken to Twitter to incite divisions and cast blame. "Some of his tweets have not been helpful," Sen. Pat Toomey, a Republican from Pennsylvania, said at a news conference Monday.
"U.S. Economy Faces Projected 10-Year Recovery From Coronavirus Effects" by WSJ's Paul Hannon and Paul Kiernan – The U.S. economy could take the better part of a decade to fully recover from the coronavirus pandemic and related shutdowns, a U.S. budget agency said, as a series of surveys pointed to continuing weakness in global manufacturing. The Congressional Budget Office, a nonpartisan legislative agency, said the sharp contraction triggered by the coronavirus caused it to mark down its 2020-30 forecast for U.S. economic output by a cumulative $7.9 trillion, or 3% of gross domestic product, relative to its January projections. GDP isn't expected to catch up to the previously forecast level until the fourth quarter of 2029, the CBO added. The roughly $3.3 trillion in stimulus programs enacted by Congress since March will only "partially mitigate the deterioration in economic conditions," the CBO said. "After you get the initial bounce of economic activity simply from removing the lockdowns, I think what we'll see is an economy that is running at a level of activity notably below where we were prior to Covid," said Michelle Meyer, chief U.S. economist at BofA Merrill Lynch. "It's going to take a long time to heal. There will be scars as a result of such a painful shock of the economy."
"U.S. Senate leader hopes for quick passage of House coronavirus small business bill" by Reuters' Patricia Zengerle, Richard Cowan and Susan Cornwell – U.S. Senate Majority Leader Mitch McConnell said on Monday he hoped the Senate would soon pass legislation already passed by the Democratic-controlled House of Representatives easing terms of the coronavirus small-business loan program. "I hope and anticipate the Senate will soon take up and pass legislation that just passed the House, by an overwhelming vote of 417 to one, to further strengthen the Paycheck Protection Program so it continues working for small businesses that need our help," McConnell, a Republican, said. Under the House-passed bill, businesses receiving forgivable loans under this new program would have 24 weeks, instead of the current eight weeks, to utilize the loans intended to help keep businesses operating and retain employees. The legislation also contains other changes to provide more flexibility to the program as small businesses try to reopen following months of closures or curtailed operations during the coronavirus pandemic. Restaurants and hotels are among the largest beneficiaries of the Paycheck Protection Program created in late March.
"Trump vows to mobilize federal resources in address to nation, makes surprise trip to church that caught fire" by Fox News' Morgan Phillips – President Trump said during a statement in the Rose Garden on Monday that he is taking "immediate action" to mobilize "all available federal resources" to stop riots and looting across the country, threatening to deploy the military if states don't send in the National Guard to protests. "I will fight to protect you," Trump said in an evening protest, ahead of what's expected to be more protests in the city of Washington on Monday night over the death in Minnesota of George Floyd. Immediately following the speech, in an extraordinary scene, the president and his entourage walked outside of the White House, across Lafayette Square, to St. Johns Episcopal Church, which caught on fire during the protesters the night before. During the brief visit, the president stood in front of the boarded-up church and held up a Bible. He was accompanied by a variety of aides and officials, including Attorney General Bill Barr, daughter and White House adviser Ivanka Trump, Chief of Staff Mark Meadows and Defense Secretary Mark Esper. On Sunday night rioters set fire to the parish house at St. John's. The parish house contains offices and parlors for gatherings. The basement, which was also torched, is used for childcare during church services, and had recently undergone renovations. However, the damage could have been "a lot worse," according to Rev. Rob Fisher.
"Shooting at Grand Forks Air Force Base leaves two dead" by CNN's Konstantin Toropin – An early morning shooting at Grand Forks Air Force Base in North Dakota has left two active-duty military members dead. The incident happened at around 4:30 a.m. Monday and the situation is now "contained," a statement from the base said. "There is currently no risk to other personnel at this time," the statement added. The incident is under investigation and the Air Force is not announcing the victims' names until 24 hours after next-of-kin notification, the statement said. Grand Forks Air Force base is the home of the 319th Reconnaissance Wing which operates the RQ-4 Global Hawk drone, according to the base's website. The Global Hawk is a high-altitude, long-endurance, remotely piloted drone with an integrated sensor suite that provides global all-weather, day or night intelligence, surveillance and reconnaissance capability, according to an Air Force fact sheet.
"Tally Identifies 26,000 Nursing-Home Deaths From Covid-19" by WSJ's Jon Kamp and Anna Wilde Mathews – The first major federal effort to measure the deadly impact of the new coronavirus in nursing homes found around 26,000 deaths, a total that likely falls short of showing the full toll on some of the most vulnerable Americans. The new survey of nursing homes, released Monday by the Centers for Medicare and Medicaid Services, showed 25,923 resident deaths tied to Covid-19, the disease caused by the virus, and 449 deaths among the facilities' staff. The survey also found about 95,000 infection cases at nursing homes across 49 states, about a third of them among staff members. But the CMS rule that mandated the data collection, issued May 8, didn't require nursing homes to report deaths and cases that occurred before early May. Also, assisted-living facilities, which aren't regulated by CMS, didn't have to submit any information, though they could do so voluntarily. CMS Administrator Seema Verma said the agency believed that the "vast majority" of nursing homes had provided data from before May 8, though CMS said about 20% of the nation's 15,400 nursing homes had not reported required data by May 24. Ms. Verma said CMS couldn't require the facilities to report information from before the rule took effect. Nursing homes and other types of elder-care facilities have been major hot spots for deadly Covid-19 outbreaks around the U.S., particularly in populous regions such as the Northeast, which have spent months battling significant outbreaks.
"Protests elevate Bottoms and Demings as possible Biden running mates" by Reuters' Michael Martina – Atlanta Mayor Keisha Lance Bottoms and U.S. Representative Val Demings of Florida have risen in prominence amid protests against police brutality as Joe Biden weighs whether to choose a black woman as his Democratic running mate for November's presidential election. Activists say such a pick would excite disenchanted African-American voters and demonstrate to a crucial part of the Democratic base that Biden is committed to criminal justice reform following the death of George Floyd, who was black, in Minneapolis last week at the hands of a white police officer. Biden has said Demings, 63, a former police chief of Orlando, is on his short list. On Monday, he praised the leadership of Bottoms, 50, during the unrest that has swept her Georgia city and the country at large. Both women are from politically important states."I've watched you like millions and millions of Americans have on television of late. Your passion, your composure, your balance, has been really incredible," Biden said during a roundtable with mayors, including Bottoms. Bottoms fired two officers over the weekend for excessive use of force on protesters in Atlanta. She has criticized U.S. President Donald Trump's response to the violence, saying his comments only make the situation worse. She also urged protesters to go home and not tear apart the city where she was born, saying the "chaos" was not in the spirit of the late civil rights leader Martin Luther King Jr., and was obscuring the message of peaceful protesters.
"Biden says police should be trained to 'shoot 'em in the leg instead of the heart'" by Fox News' Morgan Phillips – Joe Biden said Monday that police -- if facing a threat from a person with "a knife or something" -- should be trained to "shoot 'em in the leg instead of the heart," amid five straight days of protest following the death of George Floyd. "Instead of standing there and teaching a cop when there's an unarmed person coming at 'em with a knife or something, shoot 'em in the leg instead of in the heart," Biden said in an address to black community leaders in Wilmington, Del. "There are a lot of things that can change," Biden said, regarding police training. The presumptive Democratic nominee's advice on shooting to wound rather than to kill came as he announced that he would form a "police oversight board" in his first 100 days as president. In the Obama administration, he said, "We set up, in the Justice Department, the ability for the Civil Rights Division to go in and look at the practices and policies of police departments. That's why we were able to stop stop-and-frisk. "Re-establish that with more teeth in it. Because we also have to fundamentally change the way in which police are trained," he continued. Rev. Shanika Perry, youth pastor of Bethel AME Church, brought up concerns young people have with Biden's support of the 1994 crime bill.
"Independent autopsy and Minnesota officials say George Floyd's death was homicide" by CNN's Amir Vera – Experts hired by George Floyd's family and the Hennepin County Medical Examiner have concluded his death was a homicide, but they differ on what caused it. The independent autopsy says Floyd died of "asphyxiation from sustained pressure" when his neck and back were compressed by Minneapolis police officers during his arrest last week. The pressure cut off blood flow to his brain, that autopsy determined. But the medical examiner's office, in its report also released Monday, said that the cause of death is "cardiopulmonary arrest complicating law enforcement subdual, restraint, and neck compression." Cardiopulmonary arrest means Floyd's heart failed. The medical examiner made no mention of asphyxiation. The Hennepin County release says heart disease was an issue; the independent examiner didn't find that. The county said that fentanyl and methamphetamine use were among "significant conditions," but its report didn't say how much of either drug was in Floyd's system or how that may have contributed. "Whether or not he was intoxicated or had medications in his system is irrelevant to the cause of death, which is homicide, which is death by the hand of another," Floyd family attorney Antonio Romanucci told CNN. "The end result, which is George Floyd's death, would not be any different." Floyd, 46, was essentially "dead on the scene" on May 25, said Ben Crump, an attorney for the family. Multiple videos of Floyd's death show former police officer Derek Chauvin's knee on Floyd's neck, along with other officers kneeling on his back.
"Supreme Court Rules on Pension, Immigrant Deportation Cases" by WSJ's Brent Kendall and Jess Bravin – The Supreme Court curbed lawsuits alleging mismanagement of certain types of corporate pension plans and allowed immigrants facing deportation to claim in court that they will be tortured if sent home. The rulings were among several decisions issued Monday as the justices began clearing their caseload during the final—and busiest—month of their current term. In the pension case, the court ruled 5 to 4 along ideological lines that participants in U.S. Bancorp's retirement plan couldn't proceed with a putative class-action lawsuit alleging the bank's pension managers violated their legal duties by making poor investment decisions. The plaintiffs alleged the plan managers didn't properly diversify investments to guard against stock-market risks and steered a sizable portion of the plan's money to the bank's own mutual funds, paying themselves excessive fees. The result, the pensioners alleged, was that the plan suffered roughly $750 million in avoidable losses during the great recession of 2008. The bank denied the allegations. Justice Brett Kavanaugh, writing for the high court's conservative majority, said the decisive fact in the case was that the plaintiffs were in a defined-benefit plan in which they would receive a fixed payment each month that wouldn't fluctuate based on the value of the plan. That meant they would continue to receive the same amount of money no matter whether they won or lost the case, he said.
"U.S. lawmaker prepares bill aiming to end court protection for police" by Reuters' David Morgan – With cities across America in turmoil over the death of George Floyd, a U.S. lawmaker plans to introduce legislation this week that he hopes will end a pattern of police violence by allowing victims to sue officers for illegal and unconstitutional acts. U.S. Representative Justin Amash, a conservative independent from Michigan, won support from a Minneapolis Democrat on Monday for his "Ending Qualified Immunity Act," which would allow civil lawsuits against police, a recourse that the Supreme Court has all but done away with. The high court's adoptihere of the qualified immunity doctrine has largely shielded police from financial settlements for victims or grieving families. The doctrine protects cops even when courts determine that officers violate civil rights, a Reuters investigation showed here "The brutal killing of George Floyd is merely the latest in a long line of incidents of egregious police misconduct," Amash told colleagues in a letter. "This pattern continues because police are legally, politically and culturally insulated ... That must change so that these incidents stop happening." A black man, Floyd died a week ago after pleading for his life as a white Minneapolis policeman kneeled on his neck. Protesters angered by his death and by racial inequities have demonstrated for six straight nights. Representative Ilhan Omar, a Minneapolis Democrat, intends to back the bill, according to an aide. Amash aims to introduce it on Thursday. It was unclear whether the legislation would gain support from the Congressional Black Caucus.

President Donald Trump @realDonaldTrump-The Lamestream Media is doing everything within their power to foment hatred and anarchy. As long as everybody understands what they are doing, that they are FAKE NEWS and truly bad people with a sick agenda, we can easily work through them to GREATNESS

Chuck Schumer @SenSchumer- Every day, we are seeing more examples of how President Trump—enabled by Senate Republicans—has been abusing this pandemic to eliminate honest, independent public servants and inspectors general who are willing to speak truth to power.

Everyone is too busy looking for an open barbershop today...Kidding