It's Official! RNC Is Coming To Florida
After North Carolina dropped the ball in hosting the 2020 convention, Gov. Ron DeSantis and a slew of legislators, including Reps. Bill Posey, Brian Mast, and Michael Waltz, successfully pitched President Trump that Florida was the right fit for the center of the Republican universe event.
Jacksonville Mayor Lenny Curry is now front-and-center and will have to pull off a herculean effort to make the event happen. Since the JAX was first considered as an alternative to Charlotte, many question if the city would have enough hotel rooms to accommodate the Republican masses.
take our poll - story continues below
Completing this poll grants you access to The Floridian updates free of charge. You may opt out at anytime. You also agree to this site's Privacy Policy and Terms of Use.
"We do things big, and bold, and we'll be ready." –Mayor Lenny Curry
"It's official! We are thrilled to host the Republican National Convention this August and look forward to sharing with the rest of the country the things that make Jacksonville, and our people, so special," said Curry. "We are confident Jacksonville is able to host a successful convention for our visitors on this expedited timeframe and look forward to the future opportunities for our residents, workers, and business owners. Jacksonville isn't just any city. Here in the River City, we do things big and bold and we'll be ready."
Hotel rooms don't appear to be a problem, but will the COVID-19 virus rain on the GOP parade?
Curry is going to have to really think about doing things extra "Yuge" for Trump.
Allen West
After surviving a near-fatal motorcycle accident less than a month ago, former Florida Congressman Allen West (R) is going to repair his mangled Harley and auction it off.
I had the opportunity to visit with West this past week at his Dallas-area lair and asked him about his ongoing recovery and his political future.
West is all bandaged up and recently had his right shoulder surgically repaired, and in relatively good spirits, and has continued his campaign to be the next Chairman of the Texas GOP.
During our visit, the Palm Beach County GOP official endorsed his candidacy.
 In case you were curious, the election is next month and according to several Texas political consultants, West's popularity and ability to excite the Republican base has put him in a very good position to win.
Democratic Congresswoman Demings' 'Oops!' Moment
The potential vice presidential pick put herself in an uncomfortable position after bashing President Trump READ MORE
A Political Party Divided
Democrats appear to be in a pickle with a large part of their voting base, as the party is split on whether to support defunding police departments. 
Progressives want it, moderates don't, and now Biden must decide if he will stick to his pro-Cop position or meet the anti-Police Democratic faction halfway. READ MORE

Visit The Floridian


 "Forgetful Demings hypocritically calls Trump rallies "irresponsible and selfish"" by The Floridian's Javier Manjarres – As the nation continues to re-open after shutting down due to the COVID-19 pandemic, both Republican and Democratic governors have vowed to continue to get their respective states back online, even as the expected spike in coronavirus cases continues as a result of of the reopening process. Just as President Trump announced that he will restart his campaign rallies, House Democrats like Rep. Val Demings pounced. "The president's plan to hold mass rallies in Florida and elsewhere as we experience a resurgence in COVID cases is irresponsible and selfish," stated Demings. Rep. Deming's statement is rich in hypocrisy as the potential vice presidential candidate forgot where she was just three days ago. On June 8th, an unmasked Demings tweeted a picture of herself speaking at a 'Healing and Hope' rally. "I joined a 'Healing and Hope' rally last night to speak with our community as America grieves," stated Demings. Was this an "irresponsible and selfish" act by Demings?
"Democratic Party in deep divide over defunding police" by The Floridian's Javier Manjarres – A deep fissure exists and could continue to widen within the Democratic Party as a result of the tragic and unjust murder of George Floyd at the hands of police in Minneapolis. Liberal-to-moderate-minded House Democrats are opposing their progressive colleagues by not supporting their calls to defund police departments, and that's a big problem. "No, I don't support defunding the police," said Democratic presidential nominee Joe Biden in an interview with CBS last week. Biden's remark came as Reps. Ilhan Omar and Alexandria Ocasio-Cortez openly stated that they support the defunding of police around the country. But as Biden asserts his support for keeping funding for police in place, his presidential campaign will be accepting money from "defund police" celebrities like John Legend, who will be hosting a virtual fundraising for the former vice president. Will Biden stick to his pro-police position, or will be cave to the pressure that Legend says he will put Biden under? Florida Rep. Val Demings (D), who is said to be on the shortlist of vice presidential candidates, has not come out in support or opposition to defunding police but did say that the Minneapolis City Council that voted to defund their police department was "being very thoughtful" in considering all their options.
"Anarchist(s) vandalize Columbus statue in Miami, House Democrats silent" by The Floridian's Javier Manjarres – House Democrats continue to deny that ANTIFA and other anarchist groups, including Black Lives Matters, are the groups responsible for the looting, assaults, vandalism, and murder that has taken place around the country after the George Floyd murder. Sen. Marco Rubio (R) tweeted an image of a vandalized statue of Christopher Columbus in Miami, Florida, and sarcastically stated, "Because nothing says justice more than a Soviet hammer & sickle!" Rubio demanded that Americans address "racial inequality and injustice," adding that there was "NO TOLERANCE for arson, looting, vandalism and violence." This was not the first piece of proof that anarchists were co-opting the mostly peaceful protests. Miami Herald photographer capture individuals at a riot in Miami wearing the same kind of Soviet-era and communist propaganda. When The Floridian spoke directly to House Democratic Reps. Ted Deutch, Lois Frankel, Debbie Wasserman Schultz, and Debbie Mucarsel-Powell, and asked them if they supported President Donald Trump's statement that he was going to designate ANTIFA as a terrorist organization, the members kept quiet, or the most part.
"Wasserman Schultz protests for "communities of color" from a very white community" by The Floridian's Javier Manjarres – The protests and riots that were sparked as a result of the death of George Floyd at the hands of a white Minneapolis police officer continue to rage on in cities and communities like New York, Seattle, and Washington, D.C, but in most parts of the country, like in Austin, Texas, the protesting is almost non-existent. In Florida, the protests and subsequent riots took place in downtown settings and in front of police departments, with the looting and vandalism occurring in the more upscale and tourism-driving areas. Yesterday, Rep. Debbie Wasserman Schultz (D) attended another calm and peaceful protest, but it wasn't held in one of the "communities of color" or in front of a police department like past protests. Rep. Wasserman Schultz and a handful of other mostly caucasian protestors took to one of the corners at the intersection of Royal Palm Drive & Weston Road in Weston, Florida, a very white and affluent community in Broward County, Florida. When Americans unite our voices, we change the world," stated Wasserman Schultz "I was proud to take to the streets today and demand "JusticeForGeorgeFloyd as we work to transform policing in communities of color." Wasserman Schultz, who lives in and represents the City of Weston, has been one of the most outspoken critics against police brutality and recently co-sponsored The Justice in Policing Act, a bill that calls for deep law enforcement reforms.
"Trump To Restart Campaign Rally Next Week in Oklahoma" by The Floridian's Mona Salama – President Trump announced Wednesday that he is restarting his campaign rallies since the coronavirus pandemic next Friday at a "beautiful new venue" in Oklahoma. Trump told reporters the Oklahoma rally would take place in Tulsa on June 19 in a "beautiful new venue," and named three other states — North Carolina, Arizona and Florida as places for upcoming rallies. "We've had a tremendous run at rallies. I don't think we've had an empty seat since we came down the escalator," Trump said at a roundtable event with prominent black supporters in the White House Cabinet Room. The Tulsa rally will be the first in-person campaign rally for Trump since March. The last rally Trump headlined was in Charlotte, North Carolina on March 2, right before the coronavirus shuttered majority of the nation into quarantine to help stop the spread of the virus. Oklahoma is already on Phase 3 of reopening as of last week. The state as of Wednesday had recorded 7,480 cases with 356 deaths recorded in total. "They've done a great job with COVID as you know in the state of Oklahoma," Trump stated. Shortly after Trump announced the upcoming Tulsa rally, the Oklahoma Republican Party issued a statement confirming the president's announcement, but didn't release exact venue or whether specific precautions would be implemented to protect the president and attendees from the potential spread of the coronavirus.
"Sanders Has 'Better Relationship With Biden' Than He Had With Clinton" by The Floridian's Mona Salama – Sen. Bernie Sanders (I-VT) says his relationship with Democratic nominee Joe Biden is "better" than what he had with his former 2016 Democratic opponent Hillary Clinton. "I think the difference now is that, between you and me. I have a better relationship with Joe Biden than I had with Hillary Clinton, and that Biden has been much more receptive to sitting down and talking with me and other progressives than we have seen in the past," Sanders said in an interview with The New Yorker magazine published Tuesday. "I think it is fair to say that our relationship with Biden is a stronger relationship. I've known Biden for the last fourteen years, more or less, since I've been in the Senate, and worked with him a little bit when he was Vice-President. I think what you're going to see is a closer relationship." The Vermont progressive senator described the relationship he has with Biden, saying he chats with the Democratic presidential nominee on the phone and he is "open to having his people sit down" with his supporters to discuss progressive ideas. "I don't want to sugarcoat this. He has been open and personable and friendly, but his views and my views are very different, in some areas more than others," Sanders said. "He has told me that he wants to be as strong as possible in terms of climate change, and I look forward to hearing his proposals." Sanders acknowledged that he and Biden have "very serious political differences," but noted that his task in the next five months is to fight to make sure that the former Vice President "moves in as progressive" and "that his Administration is as progressive as possible."
"Club for Growth PAC Endorses Byron Donalds" by The Floridian's Daniel Molina – Florida Rep. Byron Donalds (R) announced his candidacy for Florida Rep. Francis Rooney's (R) seat earlier this year, calling himself "the self-described gun-owning, liberty-loving, pro-life politically incorrect black man who turned his life around." This week, Donalds continues on his path to replace Rooney by proudly touting the endorsement of the Club for Growth PAC. In a statement, Rep. David McIntosh (R), president of the Club for Growth PAC argued that "Byron Donalds is a constitutional conservative with invaluable experience in finance who has proven his pro-growth credentials during his time as a State Representative, and we are proud to endorse his campaign." Moreover, McIntosh expressed that "Donalds has been a principled leader on key issues including cutting taxes, limiting spending, and fighting to expand school choice, and we look forward to enthusiastically supporting his successful path to the House of Representatives." In response to the support, Donalds reaffirmed his stance of being a "Constitutional conservative," adding that he will continue to be a "principled leader on key issues including cutting taxes, limiting spending, and fighting to expand school choice."
"Florida's troubled unemployment system could impact Republicans trying to win the state this November" by Associated Press – With the November election just five months away, Florida's troubled unemployment system could create problems for Republicans trying to again secure the state for President Donald Trump. Hundreds of thousands of Floridians are still fuming over the delay in getting unemployment checks. The question now is how many of the state's 2 million newly unemployed will bring their anger to the voting booth, as they help decide races from the statehouse to the White House. While Republicans are defending Gov. Ron DeSantis' handling of the debacle, Democrats hope to elevate the state's unemployment fiasco into a far broader debate about who has the best interests of working people in mind.
"Bloody corpses found on Florida beach may be linked to dramatic police chase" by Fox News' Danielle Wallace – Two bloody bodies were found on the beach in Fort Lauderdale Tuesday morning. Police are now investigating whether the double-homicide is connected to a separate incident that led officers on a nearly 20-mile, high-speed chase down Interstate 95 on Monday. The bodies of two men in their 40s were found with stab wounds around 6:15 a.m. Tuesday on a beach behind L'Hermitage, a condominium complex with waterfront properties. The victims have not been identified by authorities, but Fort Lauderdale Police Detective Ali Adamson confirmed the deaths were not the result of a murder-suicide, the South Florida Sun-Sentinel reported. In a separate incident Monday, residents reported seeing a man they did not recognize in a white Jeep Wrangler parked in a nearby vacant lot on Center Avenue, where he appeared to have set up camp. One of the owners of the lot, Michael Jones, said he drove his Porsche onto his property and tried to approach the man, WFOR-TV reported. "He got up, he came over and he shoved me to the ground, started screaming at me, told me he was going to kill me," Jones said. Jones said he retreated to his car before the man jumped behind the wheel of the Jeep. The man slammed into Jones' vehicle and clipped a golf cart parked on the property before peeling off. "I saw crazy in his eyes… I got back in my car," Jones recalled. "I got back in the car at that point to try and put it in gear to get the hell out of here, there was no time. He floored it, put it in reverse, floored it and slammed right into my Porsche."
"Visitors Barred From Florida Prisons Until At Least June 28" by North Escambia's William Reynolds – The COVID-19 pandemic visitation suspension at Florida prisons has been extended until at least June 28, the Florida Department of Corrections announced Wednesday.
"The decision to reinstate the normal visitation schedule will be evaluated in consultation," the FDC said. Inmates will continue to have access to their loved ones through mail, phone calls and video visitation. Legal visits will not be impacted, although attorneys are encouraged to consult with their clients via phone, email or mail during this time.
"Escambia County Judge Appointed To Florida's First Circuit Court" by North Escambia's William Reynolds – Gov. Ron DeSantis has appointed local judge Jennifer J. Frydrychowicz to the First Circuit Court. Frydrychowicz, of Pensacola, has been an Escambia County Judge since 2014. She previously served as an assistant state attorney in the First Circuit. She received her bachelor's degree from the University of Florida and her law degree from the University of Florida College of Law. Frydrychowiz fills the vacancy created by the resignation of Judge Michael Allen.
"Central Florida lawmakers support, push back on police reform bill" by Fox 35 Orlando's Samantha Sosa – Central Florida Democrats are backing a federal police reform bill, while some area Republicans say they don't like portions of the legislation. The "Justice in Policing Act" would change the use-of-force standards to ban chokeholds, ban "no-knock" warrants, tighten requirements for officers to wear body cameras, and create a national police misconduct registry to track officer violations, among other things. Orlando Democrats Val Demings and Stephanie Murphy are both backing the bill. "To be clear, the overwhelming number of men and women in law enforcement are good, decent people who are a blessing to our nation. I have personally served with many of them. However, we desperately need additional changes to hold bad cops accountable." Rep. Demings said the legislation combines decades of work by the Congressional Black Caucus and the House Judiciary Committee "to give America's police departments the guidance, support, and accountability needed to protect and serve every American equally, regardless of their race." She said some portions of the bill need additional work. "l look forward to providing my assistance in those areas, and I'm glad that some of its proposals — for example on the federal reporting of officer misconduct — have already been scheduled to go into effect. Our goal is to attract the best to the profession, and we must ensure legislative efforts do not prevent America's finest sons and daughters from seeking a career in law enforcement."
"Florida Gov. Ron DeSantis makes 'very, very unusual' request to appeal to voting rights decision" by News Service of Florida's Dara Kam – Arguing that the case is of "exceptional importance," lawyers for Gov. Ron DeSantis have made a rare move of asking a full appellate court to consider a challenge to a voting-rights ruling that would pave the way for hundreds of thousands of felons to cast ballots in the November elections. Appeals in federal lawsuits are almost always initially heard by three-judge panels, whose decisions can be revisited later by the full court in what are known as "en banc" hearings. But the DeSantis administration last week asked the 11th U.S. Circuit Court of Appeals for an initial hearing by the full court, due in part to a panel decision earlier in the case and because of the far-reaching nature of the lawsuit. The request is "very, very unusual," veteran elections-law attorney Mark Herron, who represents Leon County Supervisor of Elections Mark Earley in the lawsuit, told The News Service of Florida on Wednesday. Earley is one of the defendants. DeSantis' lawyers made the filing after U.S. District Judge Robert Hinkle in May ruled against the state in a battle over a 2019 law that was aimed at carrying out a constitutional amendment to restore the voting rights of felons "who have completed all terms of their sentences, including parole and probation." Hinkle's May ruling came after he issued a preliminary-injunction decision in October that said part of the 2019 law requiring felons to pay "legal financial obligations" – fees, fines, costs and restitution – associated with their convictions was unconstitutional. A three-judge panel of the Atlanta-based appeals court in February upheld the preliminary-injunction decision, which found that the state cannot deny the right to vote to felons who are "genuinely unable" to pay court-ordered financial obligations.
"Florida Attorney General Takes Action Against Florida Vaping Companies Marketing to Minors" by Space Coast Daily – Florida Attorney General Ashley Moody is warning parents and teens about an alarming new health scare. Reports are emerging of Florida teens being rushed to the hospital with COVID-19 like symptoms after using e-cigarette products—some having to be placed on ventilators. The patients test negative for the novel coronavirus, however they vape. Health experts are concerned that the underaged use of e-cigarettes may be exacerbating the COVID-19 crisis—potentially putting minors who vape at an increased risk of complications from the virus. Even before COVID-19 spread into Florida, underage vaping was a growing problem. The Florida Department of Health recently announced 119 cases of vaping-related pulmonary illnesses statewide, and it was reported just last month, that teens were being hospitalized in the Orlando area with COVID-19 like symptoms that proved to be unrelated to COVID, but rather, were the effects of vaping. "These reports are extremely concerning. Most Americans are paying extra attention to their health right now and taking steps to avoid contracting COVID-19," said Moody. "We know that most young people are not as susceptible to some of the more serious effects of the virus unless they have a preexisting condition. But, for teens who vape, we are now hearing that vaping may cause damage to their young lungs and is even more devastating when combined with COVID-19.
"RNC plans to hold Republican National Convention in Jacksonville, Florida, high-ranking GOP member says" by Fox 8 – A high-ranking member of the Republican Party confirmed to FOX8 the Republican National Committee plans to hold the Republican National Convention in Jacksonville, Florida. The convention was originally set to take place in Charlotte in late August. There are still plans for the GOP in Charlotte. Some smaller meetings will be held in Charlotte, but the celebration and confirmation are expected to take place outside of North Carolina.
"A Florida feud has agriculture sweating" by Politico's Bruce Ritchie – Florida agriculture groups rejoiced last month when the U.S. Department of Agriculture announced a $380.7 million grant to help forest landowners hit by Hurricane Michael. But the celebration was tinged with suspicion that the award could have come sooner — Georgia got its money in February — if Florida Gov. Ron DeSantis and Agriculture Commissioner Nikki Fried weren't engaged in a cold war. DeSantis, a Republican and close ally of President Donald Trump, has frozen out Fried, Florida's only statewide elected Democrat, in recent months, and even the coronavirus pandemic and economic shutdown haven't been enough to thaw relations. In fact, the crisis made things worse. On Tuesday, DeSantis canceled yet another Cabinet meeting after Fried, the panel's only Democrat, had complained — again — about a lack of briefings on the coronavirus pandemic. As the umbrage mounts and the heels dig in deeper, agriculture lobbyists and executives are sweating. As they negotiate the new political divide in a presidential election year, they're worried that agriculture — the state's largest industry — could lose out. "It's unfortunate we are where we are," said one agriculture group lobbyist. "It doesn't help the agriculture industry when the commissioner and the governor just can't be on the same page." The lobbyist, like most of his peers, asked not to be identified by name for fear of alienating either DeSantis or Fried.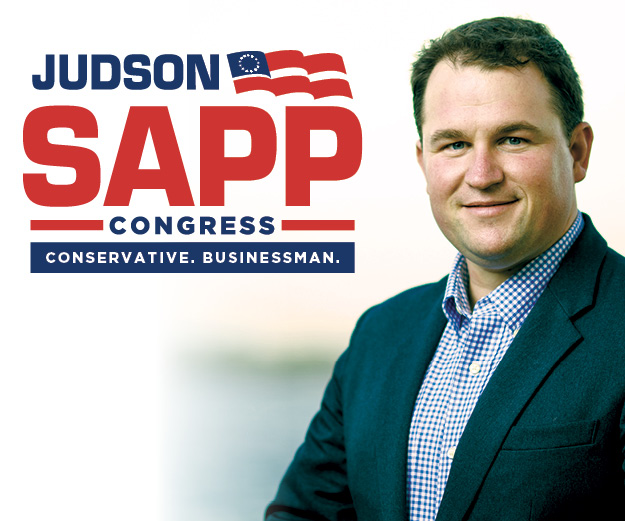 "Trump blasts 'radical left' Dems in Seattle, says 'domestic terrorists' take hold of city" by Fox News' Edmund DeMarche – President Trump tweeted late Wednesday that "domestic terrorists" have taken over an area in Seattle amid George Floyd protests and blamed the city's "radical left Democrats" for contributing to the unrest. "Radical Left Governor @JayInslee and the Mayor of Seattle are being taunted and played at a level that our great Country has never seen before," Trump tweeted. "Take back your city NOW. If you don't do it, I will. This is not a game. These ugly Anarchists must be stooped (sic) IMMEDIATELY. MOVE FAST!" His tweet did not go unanswered. Mayor Jenny Durkan, a Democrat, took a swipe at Trump, and responded, "Make us all safe. Go back to your bunker. #BlackLivesMatter." Attorney General William Barr told Fox News that on May 29 the unrest was tense near the White House and "the Secret Service recommended the president go down to the bunker. We can't have that in our country." Gov. Jay Inslee also fired back at Trump on Twitter, posting, "A man who is totally incapable of governing should stay out of Washington state's business. 'Stoop' tweeting." Hundreds of protesters stormed Seattle's City Hall Tuesday night to demand Durkan's resignation, just days after seizing a six-block downtown zone that includes a shuttered police precinct. Demonstrators remained peaceful, without reports of violence or injuries, but are pushing Durkan to step down if she refuses to defund the city's police department.
"Trump is getting his reopening even as the virus takes another swipe" by CNN's Stephen Collinson – President Donald Trump is getting what he wants: The country is opening up come what may, despite alarming indications that the coronavirus pandemic is intensifying its assault. Trump says the virus is now reduced to just the "embers" and "ashes" of a spent pandemic as patience for nationwide lock downs fades and states aggressively open up.
The facts say the opposite. Another 1,299 Americans died on Tuesday and more than 112,000 people in the US have died from the disease. There are now more than 2 million confirmed cases in the United States. Trump is not marking these deaths, just as he was reluctant to immediately honor the first 100,000 Americans who passed away before that terrible milestone was reached — barely two weeks ago. And this is well before the feared fall resurgence of Covid-19, in the absence of reliable treatments and with a vaccine still months away. The President has been cajoling for reopenings for weeks, banking on the ebbing patience of a gregarious and industrious people who don't take well to being told to stay home. He's been ostentatiously moving around the country without a mask — even if such behavior by the head of the government sets a poor example and shuns precautions that could keep Americans alive. Trump is not just defying the virus — he's poking a stick at officials' warnings to avoid large gatherings, planning a rally in Oklahoma next week and others in four states where infections are heading up after that. Vice President Mike Pence — who heads the White House coronavirus task force — on Wednesday tweeted a photo of his visit to crammed-together campaign workers, none of whom were wearing masks or social distancing. He later deleted the tweet.
"Declining Unemployment Claims Suggest Start of Labor Market Recovery" by WSJ's Sarah Chaney and Kim Mackrael – A decrease in the number of Americans receiving unemployment benefits in data to be released Thursday morning would offer another sign that the labor market is starting to mend. The ranks of Americans drawing on unemployment benefits ticked up to 21.5 million in the week ended May 23, though the pace of increase significantly slowed from earlier in the coronavirus pandemic, the Labor Department said last week. So-called continuing claims are released with a one-week lag, and new data are slated to publish Thursday morning. "If we see the continuing claims number fall, that's definitely a good sign that the recovery is actually getting under way," said Daniel Zhao, economist at job site Glassdoor. Although states continue to work through a backlog of claims, new applications for unemployment benefits have trended down since the pandemic and related lockdowns triggered a surge in claims at the end of March. Economists expect 1.6 million applications were filed last week, compared with a peak of nearly 7 million claims in the week ended March 28. As businesses reopen and some recall workers who were furloughed, the labor market appears to be picking up after millions of jobs were lost in March and April. Although unemployment is still at levels unseen in many decades, with employment down by nearly 20 million jobs since February, the jobless rate in May declined to 13.3%, and employers added 2.5 million jobs that month.
"Biden 'convinced' US military would intervene if Trump refused to leave White House" by Fox News' Dom Calicchio – Joe Biden used an appearance on a late-night comedy show Wednesday to address a popular topic of speculation among Democrats: Would President Trump peacefully give up power if he loses November's election? If Trump doesn't, Biden told host Trevor Noah of Comedy Central's "The Daily Show," then he's "absolutely convinced" the U.S. military would step in to assure a transition to a new president. "I promise you," Biden told Noah, "I am absolutely convinced they will escort him from the White House with great dispatch." Biden's confidence may have been bolstered in recent days by the number of military figures who've spoken out publicly against the president after peaceful protesters were forcefully removed from the Lafayette Square area, near the White House, to clear a path so Trump and his entourage could safely walk to nearby St. John's Episcopal Church, which was partially damaged during the unrest over the death of George Floyd. Trump has also proposed the idea of deploying U.S. military personnel to quell riots around the nation. The president's military critics have included former Defense Secretary James Mattis, retired four-star Marine Corps Gen. John Alle,n and former Secretary of State Colin Powell. In addition, Biden told Noah, there have been "so many rank-and-file military personnel saying, 'Whoa, we're not a military state. This is not who we are.'" Meanwhile, 55 retired military leaders signed a letter last week in support of a Biden presidency, The Associated Press reported.
"Jon Ossoff holds strong lead in Georgia Democratic Senate primary" by CNN's Alex Rogers – Georgia Senate candidate Jon Ossoff holds a strong lead in a Democratic primary defined by how difficult it was for voters to participate in their democracy. Before the polls even closed on Tuesday, state officials launched investigations into a new system that cost over $100 million, unsettled by reports of hours-long lines and machines that were misused, missing or malfunctioning. County and state officials blamed each other for the debacle. "Yesterday's election debacle lays bare the need to ensure a free and fair election for every Georgia voter, and our campaign will not stop working to achieve that goal," Ossoff said in a statement Wednesday night as his campaign declared victory. CNN has yet to project the outcome of the race. "The President of the United States and his allies in Congress are leading this country down a dark path," Ossoff said in a livestream to his supporters. "We can no longer go down a path of authoritarianism, of racism, of corruption. We are better than this, and Georgia is better than this." In a press conference earlier in the day, when Ossoff said that there were still hundreds of thousands of outstanding ballots, he noted there was "blame to go around" among officials for their "comprehensive failure," but said he was "particularly disgusted" that Georgia Secretary of State Brad Raffensperger "refused to take any personal responsibility for a debacle that was clear to anybody watching."
"Trump Considers Ways to Address Police Abuse" by WSJ's Catherine Lucey and Andrew Duehren – President Trump and his advisers are weighing a possible executive order or other policy actions to address abuses by police, responding to widespread public anger following the killing of George Floyd in police custody last month. Advisers to the president have been conferring with Republican lawmakers about legislation and are considering an executive order, a presidential directive that doesn't go through Congress and could be reversed later. White House spokeswoman Kayleigh McEnany said on Wednesday that Mr. Trump has been "working on proposals to address the issues that the protesters raised across the country," adding that the "body of work I'm told is reaching its final edits and we hope to produce it for you in the coming days." Mr. Trump will travel to Dallas Thursday, where he'll hold a roundtable with local business owners, law-enforcement officials and clergy. The White House said Mr. Trump would use the moment to announce a plan for "holistic revitalization and recovery." Still, while there is GOP interest in reform, the president has also made it clear that he will continue to vigorously support police officers, as he has with a consistent "law and order" message from the White House. Mr. Trump's campaign sees the pro-police push as a strong 2020 message and has sought to tie likely Democratic opponent Joe Biden to activists seeking to cut police funding, though Mr. Biden hasn't endorsed that approach.
"Dow futures drop over 600 points on coronavirus, economic recovery concerns" by Fox News' Ken Martin – U.S. equity futures are pointing to a large decline when trading begins Thursday on Wall Street. The major futures indexes are indicating a drop of 2.5 percent or more than 660 points on the Dow Industrials on concerns about how long the economy will take to recover from the coronavirus. On Wednesday, the Federal Reserve pledged to continue its plan of aggressive monetary policy to stimulate the economy for the next few years. It projected that it wouldn't raise interest rates through 2022. There are reports of rising numbers of coronavirus infections raising fears over risks from reopening from pandemic shutdowns. Selling is being seen in the major global equity markets. Japan's benchmark Nikkei sank 2.8 percent, Hong Kong's Hang Seng shed 2.3 percent and China's Shanghai Composite was off 0.8 percent. In Europe, London's FTSE fell 2.1 percent, Germany's DAX dropped 2.29 percent and France's CAC plunged 2.3 percent. The U.S. Labor Department is expected to say the number of claims for unemployment benefits fell for the 10th week in a row to 1.55 million, down from 1.877 million the prior week. Since the coronavirus lockdowns were initiated back in mid-March, 42.65 million people have filed jobless claims.
"Biden is doing worse than Clinton among Hispanic voters" by CNN's Harry Enten – oe Biden is reaching heights that Hillary Clinton never did this late in the campaign against Donald Trump. The former vice president holds a significant national lead of around 10 points and is over 50% support. Yet a look at recent polls suggests Trump is outperforming where he was four years ago with a key part of the Democratic coalition: Hispanics. This could have implications for what electoral strategy Biden may need to take into the fall if he is to beat the President. Clinton crushed Trump with Hispanic registered voters in the final 2016 preelection polls. She led by 61% to 23%. (I use the preelection polls for an apples-to-apples comparison for current polling.) Biden, on the other hand, holds an average 58% to 33% lead among Hispanic registered voters in an average of eight live interview polls taken over the last two months. These eight polls were ones for which I could procure a breakdown among white, Hispanic and black voters. All told we are looking at somewhere around 700 to 800 Hispanic voters total. If we examine polls conducted over the last three months (so that we're looking at 15 polls and well over 1,000 interviews), it's Biden 58% to Trump's 32%. Doing the math, Biden's margin of about 25 points is more than 10 points lower than Clinton's. This is more because Trump is doing better without third party candidates than Biden taking a lower share of the vote, though both seem to be occurring to some degree.
"Congress Confronts Summer Deadlines for Stimulus Spending Decisions" by WSJ's Kate Davidson and Nick Timiraos – With the Federal Reserve pledging to do whatever it can to pull the U.S. out of a recession, it is now up to Congress to decide how much more of a spending boost the economy needs, and what form it should take. Important deadlines are looming. Millions of jobless Americans will see their extra unemployment benefits disappear at the end of July unless Congress extends them. Deferred tax payments are due July 15. And many state and local governments must complete annual budgets by June 30. They are counting on more federal aid to close gaping deficits that have forced them to cut spending and lay off workers. Decisions on additional spending depend largely on differing views of the outlook for a recovery. While an unexpected drop in unemployment in May to 13.3% suggested a nascent upturn might be under way, some economists warned not to place too much faith in a single month's numbers. "I'm concerned this will be interpreted as the all-clear signal—that the economy will recover on its own," said Mohamed El-Erian, chief economic adviser at Allianz. "The first steps of coming out of the lockdown look like a very sharp recovery, but then it gets a lot tougher." Chairman Jerome Powell on Wednesday committed the Fed "to do whatever we can for as long as it takes" to support the economy. Fed officials projected no plans to raise interest rates through 2022 and said they would maintain the recent pace of securities purchases, effectively ending gradual reductions.
"Republicans Say Jacksonville Is a Front-Runner to Host a Relocated National Convention" by WSJ's Alex Leary – Florida's campaign to land the Republican National Convention appeared close to materializing Wednesday, with officials saying that at least part of the event is likely to relocate from Charlotte, N.C., to Jacksonville and that the party won't adopt a new platform for 2020. "While no final decision has been made by the RNC we understand Jacksonville is a front runner," state GOP Chairman Joe Gruters wrote on Twitter. "This certainly has been generating a lot of attention and excitement. We continue to believe that Florida would be the best place for the convention." His comments followed an interview Wednesday by Republican National Committee Chairwoman Ronna McDaniel, who said Jacksonville "is absolutely in the front-running position" but cautioned that reports are premature. "We are going to keep…the business of the convention in Charlotte," she told radio host Hugh Hewitt. "That is for sure. It's going to be smaller and scaled down. And then we are looking for a different city for a celebration." The chairwoman also mentioned Nashville, Tenn., Savannah, Ga., and Phoenix as among the cities that have come forward with interest. The convention had been set for Aug. 24-27 in Charlotte, and some limited business will still happen there. The RNC Executive Committee voted Wednesday evening to adopt the 2016 party platform as the platform until 2024, eliminating any chance for changes. A total of 336 delegates will gather in Charlotte for the purpose of voting to nominate a candidate for president and vice president. But RNC members were officially notified that an acceptance session of the convention, or "celebration event," will happen in a separate location.

President Donald Trump @realDonaldTrump– People have no idea how Fake the Lamestream Media is!

Chuck Schumer @SenSchumer – It says everything you need to know about President Trump's values that he can't even do the lightest of lifts to honor Harriet Tubman. He's refusing to put her portrait on the $20 bill, but he's continuing to honor Confederate generals who fought to preserve slavery.

US Rep. Al Lawson Jr @RepAlLawsonJr –We helped to feed more than 500 families in #Jacksonville at last weekend's #FarmShare. Thank you to our community partners, Abyssinia Missionary Baptist Church, BOAT (Blessing Others All the Time) and a host of local organizations.
Commissioner Nikki Fried @NikkiFriedFL – With restaurants opening up, we're reminding Floridians that the @FDACS Farm To You Commodities List is still working to connect Florida farmers with consumers.
Rick Scott @SenRickScott –Today's 31st anniversary of Tiananmen Square shows that little has changed under Communist China's control. We cannot allow human rights violations to continue and we cannot allow the people of #HongKong to live in oppression.
Rep. Debbie Mucarsel-Powell @RepDMP -.@HouseDemocrats worked swiftly to pass legislation to give our small businesses more flexibility & time to use #PPP funds. I'm glad to see the Senate finally passed our legislation. Now POTUS must sign it into law immediately to get our local businesses the help they need.
Bob Rommel @bob_rommel -Yeah millionaire players and billionaire owners need you to protect them how about the small business owners that you are destroying. Just because you went to Harvard and made hundreds of millions at Goldman Sachs doesn't mean you're smart.
Rep. Ted Deutch @RepTedDeutch –I'm very happy to hear of Michael White's release from Iran, & I encourage the Admin. to continue to bring home Siamak & Baquer Namazi & other Americans held abroad. But during these negotiations, do not forget about Bob Levinson and his family, who deserve closure and justice.