RIOTS!
The nation was hit with widespread riots that stemmed from so-called "protests" over the killing of George Floyd in Minnesota, but while TV pundits and elected officials cast the blame for the rioting on "agitators" and professional rioters that affiliated themselves with ANTIFA and Black Lives Matters, it is fair to say that the protests and subsequent riots were in large part supported by those very same supposed innocent protestors.
This was the case in Fort Lauderdale, Florida where many of these BLM activists and organizers held up racially-charged signs and looked to intimidate anyone that they felt was out of place at their rally/protest.
take our poll - story continues below
Completing this poll grants you access to The Floridian updates free of charge. You may opt out at anytime. You also agree to this site's Privacy Policy and Terms of Use.
Several black individuals questioned my presence and followed me around for blocks as I took pictures and video of the event that lead a riot just a few hours later.
State Rep. Shevrin Jones (D) expressed his disgust after the "peaceful" rally turned into a nightmare. The event was in part put together by Black Democrats in Broward County.
"After a peaceful march where we honored the life of George Floyd, Tony McDade, and Breonna Taylor. Needless violence erupted between police and attendees nearly two hours after we ended, this is exactly what we were there to speak out against. Initial reports and video footage are both disturbing, I urge everyone to go home and depart in the spirit that the peaceful protest ended in."
Senator Marco Rubio ripped into agitators after the widespread damage to Miami Police over the weekend. READ MORE
America's First Black President Stokes Racial Unrest
Bill Clinton fueled the flames of racial divide over the weekend and Rep. Donna Shalala (D) thanked him for it. READ MORE
 Florida's Trail…
Dr. William Figlesthaler (R) is pressing his Trump agenda in the congressional race to represent the very Republican-leaning 19th district. Dr. Fig has just released a news pro-Trump, pro-Border wall and anti-Illegal Immigration ad that highlights the building of his medical practice as he makes the case for building Trump's border security fence along the U.S. southern border.
Conservative activist Laura Loomer has something to say about her opponent Rep. Lois Frankel's thanking of protestors. Frankel appears to have jumped the gun READ MORE
Visit The Floridian


 "Bill Clinton's 'white in America' remark fuels racial tension" by The Floridian's Javier Manjarres – After the tragic death of George Floyd in Minneapolis, Minnesota at the hands of an overzealous police officer, who has since been charged with murder, race riots have broken out from peaceful protests across the entire country. In response to the riots, which have been fueled by outside groups or "agitators" like ANTIFA, former President Bill Clinton has put out a statement fueling the existing racial tension and divide. "No one deserves to die the way George Floyd did," stated President Clinton " And the truth is, if you're white in America, the chances are you won't." Clinton followed his initial statement by invoking Dr. Martin Luther King, Jr. infamous "I have a dream" speech and asserting that Americans, as a whole, "keep treating people of color with the unspoken assumption that they're less human." Florida Congresswoman Donna Shalala (D) praised former President Clinton's statement, thanking him for the official remark, but only after taking a swipe at President Donald Trump. "Our cities are burning but the president chooses to be silent whenever he isn't stoking the flames," stated Rep. Shalala.
"Conservative Think Tank Enters Vote-by-Mail Debate in Florida As Governor DeSantis Mulls Options" by The Floridian's Javier Manjarres – With President Trump, Florida's most prominent Republican, decrying any attempt to expand mail-in voting for the upcoming elections, it's probably easy to conclude that this issue has now suddenly become yet another source of sharp political division in our nation. But while some Republicans do indeed share President Trump's position, many others – including Republican officials overseeing the election process and Republican voters themselves – apparently believe that the coronavirus requires us to think hard about how we manage the upcoming elections. It's a view captured in a recent opinion piece by a prominent conservative think tank on the debate in Florida over changing the rules governing voting in the upcoming elections against the grim backdrop of a pandemic that has shut the country down for weeks. In the article, Marc Hyden of R Street, a group that is as reliably conservative as they come, argues that like it or not, the pandemic requires relying on voting procedures that he believes will protect polling workers and Floridians seeking to cast their ballots.
"Deutch Questions Trump's Spokeswoman's Mail-in-Voting Past" by The Floridian's Daniel Molina – President Trump and Republican lawmakers have argued against mail-in-voting in response to the current COVID-19 pandemic. As Democratic lawmakers make a push to allow more mail-in-voting in the upcoming 2020 November election, some members of the Trump administration are being called hypocrites and receiving criticism for taking part in the same method of voting. Kayleigh McEnany, President Trump's new White House Press Secretary, is facing backlash for having participated in mail-in-voting during every Florida election dating back to 2010 according to a voting review conducted by the Tampa Bay Times. This includes the Florida primaries that were held in March earlier this year. On the subject of mail-in-voting, McEnany excused President Trump from using the method of voting, saying that he's "the president, which means he's here in Washington" and because "he's unable to cast his vote down in Florida, his state of residence." In response to the information regarding McEnany's voting record, Florida Rep. Ted Deutch (D) mockingly questioned the press secretary over her past actions.
"National riots fueled by "Domestic extremists" and "professional agitators"" by The Floridian's Javier Manjarres – As riots across the nation continue to break out in response to the heinous and unjustified police arrest and subsequent death of George Floyd in Minneapolis, Minnesota last week, many members of the U.S. Congress have fallen short of calling for an end to the violence and destruction of property. While Rep. Frederica Wilson (D) tweeted for the arrest of all of the officers that stood and watched while Floyd was killed is a sentiment that could be supported by most Americans, the veteran congresswoman, who has been at the center of past, high-profile and race-oriented protests, has yet to denounce the riots and violence attributed to them. Rep. Debbie Mucarsel-Powell (D), who sits on the House Judiciary Committee and pushed to impeach President Donald Trump earlier this year, also expressed her frustration over the belief that there is a systemic policing problem across the country that targets Black Americans. "The pain felt across our country is real and raw," stated Rep. Mucarsel-Powell in a press release. "It is a call for listening, empathy, and understanding. But we must heed this call together, hand-in-hand, in order to move forward, to find justice, and to heal the awful wounds that injustice has once again opened.
"LaMarca Prepares for Hurricane Season" by The Floridian's Daniel Molina – Florida Rep. Chip LaMarca (R) is adding his voice to the conversation of properly preparing the sunshine state for the upcoming hurricane season. As Floridians continue to fight the COVID-19 pandemic while reintegrating back into the sunshine state's newly-opened economy, the upcoming hurricane season is placing great anxiety and stress on Floridians. The "Get Ready, Florida" initiative continues to educate the public on how to effectively and productively prepare for the hurricane season that begins on June 1st, but lawmakers are also chiming in to the discussion and trying to ensure that their constituents are ready for any obstacles that might be in the future. In a statement, the Florida lawmaker expressed that "experts predict another active hurricane season and here in South Florida we know all too well the impact a storm can have on our homes, lives, and entire community." "With storms making landfall in our state multiple years in a row, we must take every step to prepare our homes and finances," he added." Finally, he reaffirmed that "with COVID-19 still a threat to public health, now is the time to make sure your home and family are protected," noting that Floridians should "not wait until a storm is approaching, and stores are overcrowded" because "it may be too late."
"Wasserman Schultz says Climate Change causing active hurricane seasons" by The Floridian's Daniel Molina – This week, the "Get Ready, Florida" initiative continued on its goal to educate Floridians on hurricane safety. Because Floridians are integrating back into society as the economy opens once again, hurricane season is just around the corner. And, in a recent poll, 51% of Floridians argued that they "feel more concerned about hurricanes this year than in other years due to their experiences with the COVID-19 pandemic over the past few months." And, as the sunshine states look to brace itself for impact, lawmakers are shedding light on what to expect. Florida Rep. Debbie Wasserman-Schultz (D) took to Twitter to share some information on what Floridians could expect in the upcoming hurricane season. She commented that "while Bertha recently made landfall in SC, South Florida has already felt its wrath, w/14 inches of rain in Miami." She added that "since '96, Miami has seen 12x the rate of action flooding," noting that "if we don't act on the #ClimateCrisis, this will become the norm."
"DeSantis says Florida ready to host RNC convention in August" by The Floridian's Javier Manjarres – Florida Governor Ron DeSantis has confirmed that he is actively trying to the Republican National Committee (RNC) to host their 2020 convention in the Sunshine State, and has already spoken to President Donald Trump, who recently gave North Carolina Governor Roy Cooper (D) a week to figure out if his state would be able to safely host the event later this summer. Gov. DeSantis told reporters at this press c0nference at a Home Depot store in Boca Raton, Florida that he wanted to host it, and that the state was a natural fit. "We want to host it. I think late August. We're going to be ready to do that. And obviously, his (Trump) government can tell us what we need to do to make sure it's safe, but I think, I think we should do it," said DeSantis "It'll be a huge, huge economic boon for the state. And I think that they're losing patience with North Carolina, and if they don't get the answers that at least the state will work with them, then I did they are looking elsewhere." DeSantis added that of all the states that have shown interested in hosting the event, Florida is "the most natural landing spot for it," adding that he believes a decision will be made "within the next week" because "at some point, you got to either pull the trigger or you don't."
"Deutch Wants China Held Accountable for Human Rights Violations" by The Floridian's Daniel Molina – With Republican lawmakers introducing legislation to hold China accountable for the COVID-19 outbreak, Democrat lawmakers are now also voicing their disapproval of the country, citing their years of human rights violations are a growing threat and concern to democracy worldwide. Florida Rep. Ted Deutch (D) took to Twitter to share his thoughts on the threat that China poses, arguing that "China must be held accountable for its human rights violations against millions of Uyghurs & other minority groups." He added that "the House stands against repression and for human rights abroad by making it clear that the USA will not condone these violations." Deutch's remarks come after lawmakers overwhelmingly voted on Wednesday to sanction Chinese government officials that are responsible for internment camps located in the region of Xinjiang. AN estimated 2 million ethnic Muslims are currently being detained in the internment camps. In response, lawmakers have drafted the Uyghur Human Rights Policy Act of 2020, which condemns the Chinese Communist Party for having these detention centers. As well, lawmakers call for a tougher response to the human rights abuses that the Chinese Communist Party has perpetrated, which includes oppressing Uyghurs, ethnic Kazakhs, and other Muslim minorities.
"Florida deputy slashed in neck, other officers injured as businesses looted and torched amid violent protests" by Fox News' Stephen Sorace – A fifth night of unrest following the death of George Floyd saw protests in Florida turn violent, with several deputies suffering injuries as businesses were looted and set on fire. A deputy in Jacksonville was either stabbed or slashed in the neck when a peaceful protest turned into a destructive riot, the Jacksonville Sheriff Mike Williams told reporters Saturday night. The deputy is recovering at a hospital. "He was out here doing his job when he was attacked," Williams said, adding that he believes that the violence was instigated by "an out-of-town influence." Other deputies were injured from rocks and bricks that were thrown at them. The protesters vandalized several police cars, lighting the vehicles on fire, and broke windows, Willams said. Violence and destruction also broke out in Tampa, where at least two deputies were injured at University Square Mall when responding to vandalism and looting. One deputy was hit in the head with a hard object, while a second was injured when a firework struck his helmet, Hillsborough County Sheriff Chad Chronister wrote on Twitter. Both were taken to a hospital. No updates on their conditions were available.
"South Florida Beaches And Hotels Finally Open June 1 For Sun And Fun — But With New Pandemic Rules" by Forbes' Lea Lane – Tourism in South Florida has been understandably dismal since the coronavirus pandemic. Last Thursday, about 11,000 passengers came through the terminals at Miami International Airport for 114 flights. A year ago, the number was nearly 120,000 passengers on more than 880 flights. Miami-Dade's tourism industry endured 10 weeks with coronavirus restrictions that shut down beaches and closed hotels. Now, finally, on June 1, it's opening up slowly and surely, but with restrictions.
"Florida now up to 56,000 cases of coronavirus, 6 new cases in Volusia, 4 in Flagler" by News Journal Online's Patricio G. Balona – There were 739 new coronavirus cases announced statewide Sunday, including six in Volusia County and four in Flagler, according to the Florida Department of Health. The state's total number of coronavirus cases is now 56,163. Of those cases, 54,764 are Florida residents and 1,399 are non-residents, per the FDOH. Statewide, there were a total of 4 new coronavirus deaths, bringing Florida's death toll to 2,451. Volusia County has no new COVID-19 deaths so the toll remains at 38. No new COVID-19 deaths were recorded in Flagler County, so the death toll remains at four. Volusia County now has 736 coronavirus cases, 14 of which are non-Florida residents. Ages of positive cases range from 0 to 102. In Volusia, 393 of the positive residents are male, one is an unknown gender and 329 are female. White residents make up 58% of the cases in the county, 23% are black and 17% are other races or unknown.
"Armed Florida man charged with driving into George Floyd protesters" by New York Posts' Jorge Fitz-Gibbon – A Florida man was arrested after police said he steered his SUV into a crowd of George Floyd protesters in Gainesville and threatened them with a gun. William John Connelly, 64, was charged with six counts of aggravated assault after his run-in with demonstrators around 2 p.m. Saturday and "refusing to alter his driving path," Gainesville police said on Twitter. Connelly was with his son and driving a Kia Soul on Main Street as a 1,000-person protest — over Floyd's Minneapolis death — in Bo Diddley Plaza and Depot Park was breaking up, the Ocala Star-Banner reported. Police allege Connelly then steered the vehicle around two cars and into the crowd, forcing demonstrators to jump to safety, the outlet said. He allegedly reached into the glove compartment and pulled out a gun, threatening to shoot the protesters. One woman told the Star-Banner that she heard the SUV's engine rev and turned, only to see Connelly pointing the gun at her. "Move out of the way or I'll shoot you," according to an arrest report reviewed by the outlet. That's when protesters began hitting his vehicle as he sped away. "They did smash the windshield with some object, we're not sure exactly what it was," a police spokeswoman told WCJB-TV. "The driver then did flee northbound on Main Street. Our officers responded immediately and effected a traffic stop, where he was taken into custody."
"Federal judge rules Florida felons can't be barred from voting because they owe court fines" by CNN Wire – A federal judge on Sunday ruled that former felons in the state of Florida can't be barred from voting because they still owe court fines or fees that they are unable to pay. The ruling — which sets the stage for thousands of Floridians to register to vote — strikes down parts of a Florida law passed by Republican lawmakers that required residents with felony convictions to pay off all their legal financial obligations before casting a ballot. US District Court Judge Robert Hinkle wrote in his decision that "this order holds that the State can condition voting on payment of fines and restitution that a person is able to pay but cannot condition voting on payment of amounts a person is unable to pay or on payment of taxes, even those labeled fees or costs." "This order puts in place administrative procedures that comport with the Constitution and are less burdensome, on both the State and the citizens, than those the State is currently using to administer the unconstitutional pay-to-vote system," he continued. Convicted felons in Florida had their voting rights restored with a constitutional amendment passed in November 2018. Amendment 4, which allowed convicted felons who complete "all terms of sentence" the right to vote, passed with nearly 65% of the vote, exceeding the 60% threshold required.
"Police launch tear gas in Fort Lauderdale in messy end to George Floyd protest" by Sun Sentinel's Austen Erblat, Skyler Swisher, Victoria Ballard, and Anthony Man – Thousands of people in Fort Lauderdale, Miami and West Palm Beach took to the streets Sunday, joining the national movement protesting the death of George Floyd and highlighting what many see as systemic police violence toward African Americans. Early Sunday evening, after a massive, hours-long, peaceful protest, the situation in downtown Fort Lauderdale turned ugly as a smaller group of protesters faced off with police. Police used tear gas and percussion grenades in an attempt to disperse the crowd. Some protesters threw bottles at police. And a protester's video broadcast on television showed a white police officer shoving the head of a black woman sitting on the street, knocking her over. Just before 8:30 p.m., Fort Lauderdale Police said on Twitter that a dispersal order had been issued "commanding all persons so assembled or within Downtown Fort Lauderdale to immediately and peacefully disperse. If you do not do so, you may be arrested or subject to other police action."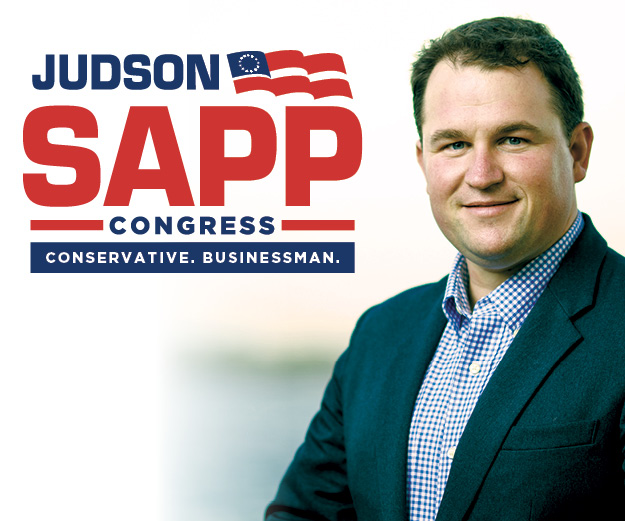 "Secret Service agents wounded outside White House, car bombs feared; official says Trump was taken to bunker" by fox News' Gregg Re – More than 50 Secret Service agents were injured, fires set by rioters blazed near the White House and authorities were searching for car bombs late Sunday as protests over the death of George Floyd continued to roil the capital just two days after President Trump had to be taken to a bunker for his safety. A senior official in the direct chain of command for defending Washington D.C. told Fox News of the injuries to Secret Service agents, some of whom were hurt by rioters throwing bottles and Molotov cocktails in Lafayette Park, just across from the presidential residence. As observed in New York City and elsewhere, groups in D.C. are planting cars filled with incendiary materials for future use, Fox News is told. U.S. Marshals and Drug Enforcement Administration (DEA) agents were deployed to the streets of D.C. in an extraordinary move to beef up security alongside local police and Homeland Security agents, including the Secret Service, the Justice Department confirmed late Sunday. Fox News has learned U.S. Attorney for D.C. Mike Sherwin is heavily involved in the operation. Lights that normally illuminate the exterior of the White House were disabled early Monday morning, reportedly so that the Secret Service could use night-vision equipment to monitor protesters. Additionally, the entire Washington, D.C. National Guard was being called in to help with the response to protests outside the White House and elsewhere in the nation's capital, according to two Defense Department officials. Washington Mayor Muriel Bowser said Sunday that she had requested 500 DC Guardsman to assist local law enforcement. Later on Sunday, as the protests escalated, Army Secretary Ryan McCarthy ordered the rest of the Guardsman — roughly 1,200 soldiers — to report.
"Evictions loom as state freezes on rent payments expire" by CNN's Kelly Mena – As states reopen, tenants are facing the end of freezes on rent payments and evictions put in place at the start of the pandemic despite still-rising joblessness and a stalled economy. The freezes didn't cancel monthly payments, which means that with June 1 looming, renters may suddenly owe three months' rent to cover April and May as well. About half of the states have started lifting eviction moratoriums, according to Emily Benfer, a housing expert and visiting law professor at Columbia Law School. "Already, renters are incurring debt to stay housed, paying rent on credit cards, taking out loans, drying up what limited savings they have," Benfer told CNN. Texas ended statewide tenant protections on May 18, allowing landlords to begin the legal eviction process. According to data compiled by Lone Star Legal Aid, almost 1,000 eviction cases have been filed in Harris County as of this week, a marked uptick from April, when just under 600 eviction cases were filed. "The reality is that these landlords are really anxious to try and get paying tenants into their properties," said Dana Karni, attorney for the organization to CNN.
"Inside Twitter's Decision to Take Action on Trump's Tweets" by WSJ's Georgia Wells – When Twitter Inc. TWTR -1.99% earlier this month announced a new fact-checking tool, it was billed largely as a measure to combat false information about coronavirus. Two weeks later, the company deployed that tool in one of the biggest actions in its history: squaring off with President Trump. Since Tuesday, the platform has taken several actions on messages from Mr. Trump as well as a post from the official White House account, marking some as breaking the company's rules and adding a fact-check label to two about mail-in ballots. In response, Mr. Trump issued an executive order taking aim at what he said was censorship by social-media companies, and threatened to dismantle Twitter's business if it didn't stop tagging his posts. The moves marked a sharp reversal for Twitter, which for years has faced criticism from users for what they see as inaction and inconsistency in policing its own platform, and turmoil among its employees over how it has managed its most prominent user. Some of Twitter's 4,000 employees have accused the company and Chief Executive Jack Dorsey of ignoring harmful behavior from the accounts of powerful figures, while others have said moderating those accounts would be akin to censorship. Those tensions ratcheted up in recent weeks, say people familiar with the company's operations, as the pandemic circled the globe and some of Mr. Trump's frequent tweets to his 80 million followers tested Twitter's rules.
"Democrat Biden visits site of police brutality protest in Delaware" by Reuters' Trevor Hunnicutt – Democratic presidential candidate Joe Biden on Sunday toured the site of one of the protests that ripped through U.S. cities overnight and called for protesters against police brutality not to turn to violence. Biden, wearing a face mask, made his second appearance outside his Delaware home since the coronavirus crisis hit in March, visiting an area in Wilmington where demonstrators vented outrage at the death of a black man shown on video gasping for breath as a white Minneapolis policeman knelt on his neck. A campaign post on Instagram showed Biden speaking with African American residents and inspecting buildings boarded up to prevent damage hours after he issued a statement that "we are a nation in pain, but we must not allow this pain to destroy us." "Protesting such brutality is right and necessary," Biden said in the statement emailed shortly after midnight. "But burning down communities and needless destruction is not." Biden will face President Donald Trump in the Nov. 3 presidential election. Trump's re-election campaign manager, Brad Parscale, had said on Saturday that Biden should deliver a more forceful condemnation of violence. Biden's remarks echoed a statement on Saturday by prominent black civil rights activist and U.S. Representative John Lewis of Georgia.
"Derek Chauvin transported to maximum-security prison: reports" by Fox News' Edmund DeMarche – Derek Chauvin, the former Minneapolis police officer charged with murder in the death of George Floyd, is now in custody at the Oak Park Heights prison, which is a maximum-security facility in the state. Paul Schnell, the commissioner of the state's department of corrections, said Chauvin was initially booked at the Ramsey County Jail on a third-degree murder charge and on Sunday and released at 8:48 p.m. to other state authorities, Fox 9 reported. Schnell said high-profile transfers are not uncommon. Chauvin became the focus of outrage and four days of street protests across the nation this week after he was seen on cellphone video kneeling on the neck of Floyd for more than eight minutes during his arrest on suspicion of passing a counterfeit bill. The three other officers who took part in the arrest were also fired, and they remain under investigation. Benjamin Crump, the lawyer representing Floyd's family, said in an interview Sunday that he believes Chauvin should be charged with first-degree murder. "We think that he had intent based on, not the one minute, two minute, but over eight minutes, almost nine minutes he kept his knee in a man's neck that was begging and pleading for breath," Crump said. "George Floyd died because of the knee being shoved into his neck, and he could not breathe."
"Supreme Court rejects request from California church to block restrictions on in-person services" by CNN's Ariane de Vogue – A 5-4 Supreme Court rejected a request from a church in California to block limitations on the number of people who could attend religious services during the coronavirus pandemic. Chief Justice John Roberts sided with the liberals on the bench, and wrote separately to explain his vote. "Although California's guidelines place restrictions on places of worship, those restrictions appear consistent with the Free Exercise Clause of the First Amendment," Roberts wrote. "Similar or more severe restrictions apply to comparable secular gatherings, including lectures, concerts, movie showings, spectator sports, and theatrical performances, where large groups of people gather in close proximity for extended periods of time," he said. The thrust to reopen churches has become one of the latest debates in the Covid-19 culture wars. As states across the country have been gradually reopening their cities, some churches have argued that they are being treated differently than other businesses or groups. Justices Clarence Thomas, Samuel Alito, Neil Gorsuch and Brett Kavanaugh would have granted the church's request. Kavanaugh, writing for Thomas and Gorsuch, said the church would suffer "irreparable harm from not being able to hold services on Pentecost Sunday in a way that comparable secular businesses and persons can conduct their activities." South Bay United Pentecostal Church, represented by the Thomas More Society, challenged California's policy reopening churches but limiting services to 25% capacity or a maximum of 100 people.
"Trump Takes Steps Meant to Punish Beijing Over Hong Kong" by WSJ's Andrew Restuccia and Kate O'Keeffe – President Trump launched initiatives meant to punish China for tightening control over Hong Kong and for misdeeds from espionage to its handling of the coronavirus pandemic, in moves likely to compound a tense rivalry with Beijing. The actions Mr. Trump announced Friday include withdrawing from the World Health Organization, suspending entry to the U.S. by Chinese nationals deemed security risks to American scientific research and scrutinizing Chinese companies listed on U.S. markets. He also said the U.S. would start rolling back special preferences for Hong Kong, and he threatened to place sanctions on Chinese and Hong Kong officials "directly or indirectly involved in eroding Hong Kong's autonomy" after China moved ahead with plans to impose potentially draconian national-security laws on the city. The Chinese Embassy in Washington, asked for comment, referred to recent government statements calling for a global response to the pandemic and urging the U.S. to do its part to better manage problems in relations between the two countries. The president's pressure on China comes as his own administration has faced criticism for its handling of the pandemic, which originated in China and has now claimed more than 100,000 American lives, and after Mr. Trump earlier had voiced support for Beijing's steps to mitigate it. It also signals a get-tough approach to China that his campaign has suggested would be a central issue as the president seeks re-election in five months.
"House Democrats launch inquiry into Medicare stimulus payouts" by Reuters' Sarah N. Lynch and Marisa Taylor – Two U.S. House of Representatives Democrats on Friday launched an inquiry into whether the Health and Human Services Department misdirected billions of dollars in coronavirus stimulus money to healthcare providers facing criminal or civil fraud investigations. In a letter to Secretary Alexander Azar, Representatives Lloyd Doggett and Katie Porter accused the department of evading questions about how it decided to dole out $50 billion for its provider relief fund and demanded answers about how the funds will be clawed back from possible fraudsters. Reuters reported exclusively this month that HHS had sent Medicare providers under criminal and civil investigations stimulus money, after it direct-deposited $30 billion into the bank accounts of any medical provider who billed Medicare for services in 2019. Doggett and Porter cited Reuters' reporting in their letter. "Funds meant for frontliners went to hospitals previously closed, mega-corporations, and possible fraudsters," Doggett said in a statement. "The Trump Administration should immediately provide a full accounting of how these millions landed, as they so often do with this Administration, in the pockets of corporate interests and those under investigation for fraud."
"16 dead, at least 30 injured in second straight weekend of violence in Chicago" by Fox News' Edmund DeMarche – Officials in Chicago said Monday that the city registered 16 deaths and at least 30 injured in shootings across the region over the weekend. NBC Chicago reported that one of the incidents involved a drive-by shooting that killed two men who were also in a vehicle. They were shot in the head and pronounced dead at the scene. The Chicago Tribune reported last week that there were 191 deaths so far this year as the result of violence. The paper reported that the majority of the deaths were a result of gunfire. The city, under Mayor Lori Lightfoot, saw its deadliest Memorial Day weekend in years, which included 10 deaths and 39 wounded. The Chicago Sun-Times reported that the city had the bloody weekends despite a stay-at-home order due to the coronavirus. The city also saw violent protests this weekend over the death of George Floyd in police custody. Gov. J.B. Pritzker activated 375 Illinois National Guard soldiers to assist with street closures. By evening, the Chicago Transit Authority had suspended all bus and rail lines "at the request of public safety officials" with service resuming Monday. Metra, a commuter rail agency, suspended service Monday in part for "the safety of the public and our employees." Lightfoot said in an interview that it is "not an easy decision to call in the Guard." "The National Guard obviously has certain optics to it, may come with a certain level of equipment and presence. We don't want to squander that resource and make sure that we only use it when truly there is a time of need," she said. Lightfoot made an appeal last month after another outbreak in violence in the city and asked residents to help police respond to these incidents.
"Trump touts America's spirit after successful launch of NASA/SpaceX rocket" by CNN's Jason Hoffman and Nicky Robertson – Following the successful launch of the NASA/SpaceX rocket on Saturday, President Donald Trump claimed that America has regained its position as the "world leader" in space. While speaking at the Kennedy Space Center, Trump said that "the United States has regained our place of prestige as the world leader." The President continued: "You can't be number one on earth if you are number two in space," and that "we are not going to be number two anywhere." Trump's comments come as the US is reeling from the coronavirus pandemic and rising racial tension this week following the death of an unarmed African American man named George Floyd. Protests were underway in major cities across the nation as Trump praised the American spirit "which powered our astronauts to the moon" and has "also helped lift our country to ever greater heights of justice and opportunity throughout our history." Earlier in the day, Trump offered congratulatory remarks after the launch, calling it a "beautiful sight." "It's incredible, the technology, the power. I'm so proud of the people at NASA, all the people that worked together, public and private. When you see a sight like that it's incredible," Trump said. The rocket launch, which took place in Cape Canaveral, Florida, marked the first American astronauts from American soil on an American made rocket in nearly a decade. In attendance at the event was Trump, who was not wearing a face mask, alongside Vice President Mike Pence and Second Lady Karen Pence, who also were without face masks. Noticeably absent was first lady Melania Trump.
"Trump Says He Will Postpone G-7 Meeting to Autumn" by WSJ's Catherine Lucey – President Trump said he wants to postpone the next Group of Seven nations meeting until the fall, and is looking to include additional countries. Mr. Trump told reporters traveling on Air Force One Saturday that he was planning to delay the meeting. He had been seeking to restore an in-person event in Washington in June after it had been transformed into a virtual gathering due to the coronavirus pandemic. Mr. Trump said the summit could happen the weekend before or after the United Nations General Assembly, which is scheduled to begin Sept. 15. He also said it could take place after the U.S. general election in November. The president said that he also wants to include Russia, South Korea, Australia and India. "I don't feel that as a G-7 it properly represents what's going on in the world. It's a very outdated group of countries," he said. He said he had "roughly" broached including the four additional countries with them, and suggested the group could be a "G-10 or G-11." In addition to the U.S., the G-7 includes France, Japan, Germany, Italy, the U.K. and Canada. White House communications director Alyssa Farah said the goal of the event would be to bring together traditional allies to talk about how to deal with the future concerning China. The meeting had originally been scheduled for June 10-12, but Mr. Trump had suggested that it could happen later in the month if the other leaders came to Washington.
"Sen. Cruz seeks federal Twitter probe as Trump feuds with company" by Reuters' Arshad Mohammed – U.S. Senator Ted Cruz on Friday urged the Treasury and Justice Departments to investigate whether Twitter, which is embroiled in a feud with the White House, is violating U.S. law by letting top Iranian officials use the social media platform. Cruz, a Republican ally of President Donald Trump, wrote a letter asking the Justice and Treasury Departments to open an investigation into Twitter Inc "for possible criminal violations" of U.S. sanctions against Iran. Cruz said Twitter may have broken the law by letting Iranian Supreme Leader Ali Khamenei and Foreign Minister Mohammad Javad Zarif tweet despite their being blacklisted under Executive Order 13876, which bars providing goods or services to those targeted. Twitter declined comment on Cruz's letter. The Treasury Department, Justice Department and Iranian mission to the U.N. did not immediately reply to requests for comment. Cruz said he raised the issue with Twitter in February, before the latest Trump-Twitter dust up. Twitter this week prompted readers to check the facts in Trump tweets about mail-in ballots and it hid a Trump tweet about Minnesota behind a banner saying it violated its rules on glorifying violence. Cruz argued Twitter is not entitled to an exception under a Treasury Department general license allowing services to those blacklisted "solely" under another executive order, 13599, which targets the Iranian government.

President Donald Trump @realDonaldTrump–The Lamestream Media is doing everything within their power to foment hatred and anarchy. As long as everybody understands what they are doing, that they are FAKE NEWS and truly bad people with a sick agenda, we can easily work through them to GREATNESS

Chuck Schumer @SenSchumer- Every day, we are seeing more examples of how President Trump—enabled by Senate Republicans—has been abusing this pandemic to eliminate honest, independent public servants and inspectors general who are willing to speak truth to power.

Everyone is too busy looking for an open barbershop today…Kidding