Hold on to your guns…
House Democrats continue to turn up the heat on Republicans during the COVID-19 virus pandemic, 'taking aim' at them and President Trump over the response to the crisis and even offering some questionable suggestions as they continue to push their political agenda.
It's politics. Get over it. So, all of you Yosemite Sam, "cotton-picking" gun toters should make sure you disarm yourself while you sit home alone quarantining. Huh!? >>> MUST READ
The Affordable Care Act (ACA)
It's been ten years since it was signed into law and millions of Americans are still suffering from the unaffordable costs related to the law. I personally have gone from paying $200 a month for the same "Cadillac" health plan to paying $1080. Yes, $1080 a month, every month for healthcare.
Rep. Debbie Wasserman Schultz has led the charge of railing against the Republican "Repeal and Replace" efforts over the past decade. With the ACA closer than ever of being repealed, 'DWS' continues to try to preserve the ailing health care law. READ MORE
Gracias Big Ron!
Oh, big thanks to Gov. Ron DeSantis for allowing elective surgical procedures. While Broward County is still shut down, Dr. Jonathan Levy at Holy Cross will have the honor of performing his sixth (6) orthopedic surgery on yours truly next week. The torn bicep tendon is finally getting fixed!
Marco Rubio
The Florida senator is out supporting President Trump's DNI nominee and has taken a swipe at vice president Joe Biden's 2020 potential VP picks. READ MORE
Here is a snapshot of the most up-to-date numbers from the Florida Dept. of Health: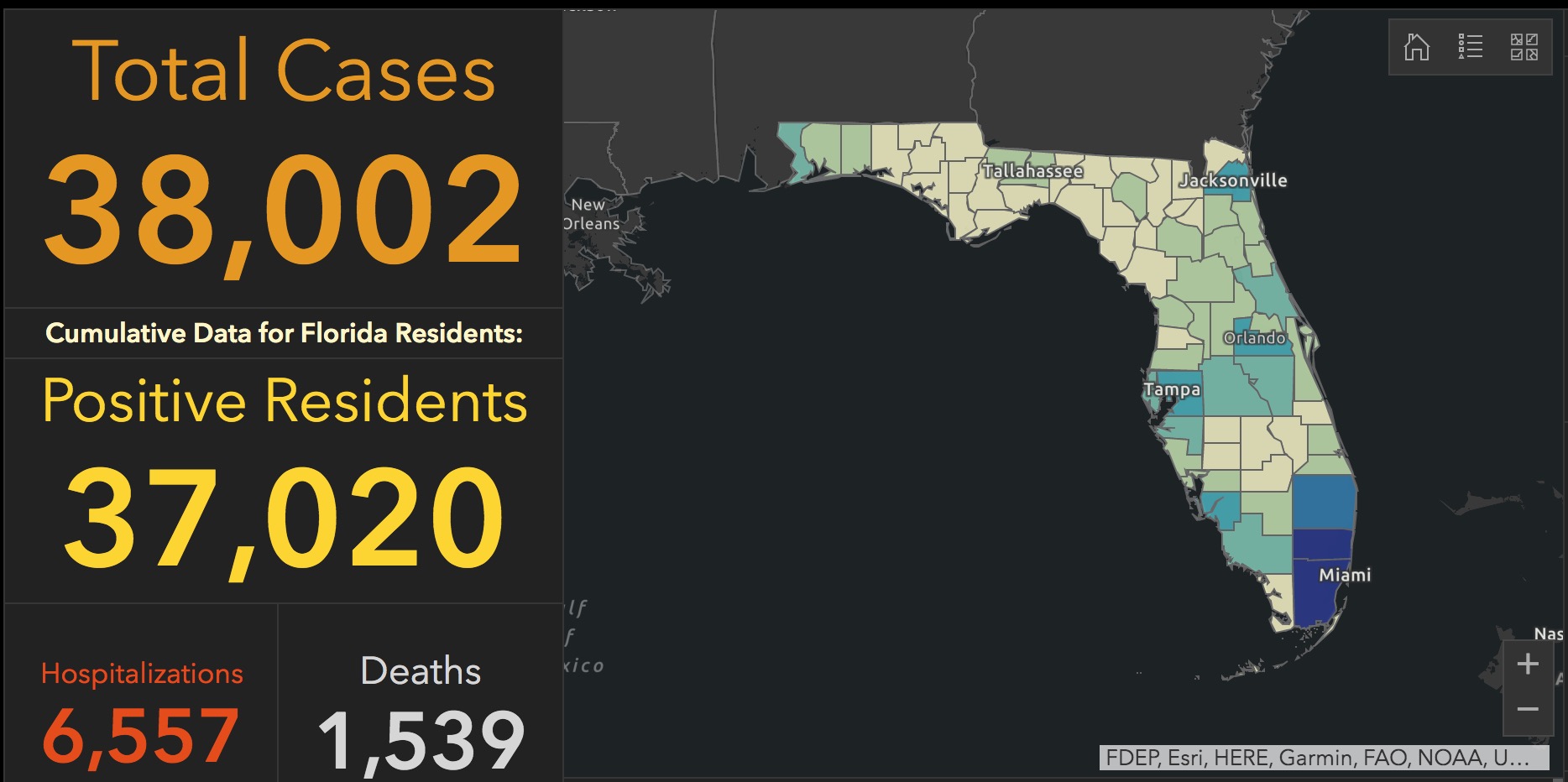 Visit The Floridian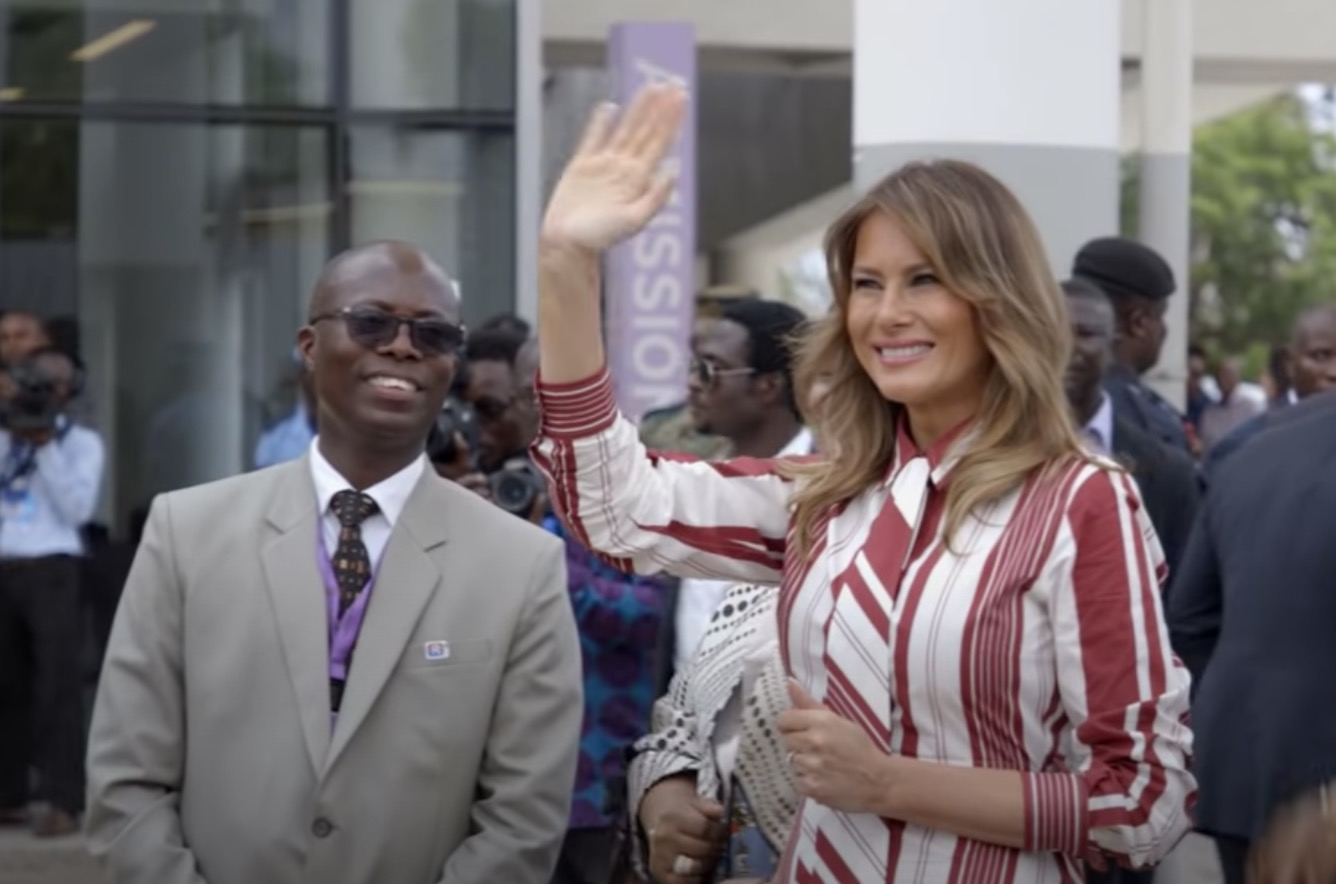 "Melania Trump Expressed Gratitude to Nurses On National Nurses Day" by The Floridian's Mona Salama – First Lady Melania Trump expressed her "sincere gratitude" to nurses across America on National Nurses Day, lauding healthcare heroes for going "above and beyond their call of duty" in being on the frontlines battle against the coronavirus. "As we honor and celebrate National Nurses day. I would like to take a moment to express my sincere gratitude to the nurses across America," Melania said in a video message Wednesday morning. "In addition to the work you do each day. You have gone above and beyond your call of duty in responding to our nation's invisible enemy — COVID-19." Melania went on praising nurses for showing "immense courage and selflessness" during these uncertain times "to help protect the health and well being of the American people." You are an inspiration to us all, and your actions show us the true power of the American spirit," Melania concluded. "Thank you for your care and compassion. Our nation will continue to pray for your safety and strength. May God bless you and your families, and may God bless the United States of America."
"House Democrat Shalala wants gun owners to disarm at home" by The Floridian's Javier Manjarres – As gun sales spike across the nation, Congressional Democrats are still questioning the Trump administration's decision to list gun stores as "critical infrastructure" during the COVID-19 virus pandemic. While most House Democrats are railing against the listing and continue to call for stricter gun control measures to be put in place, Florida Rep. Donna Shalala, who supports expanding restrictions, is offering some interesting advice to all firearm owners. Just as firearm sales are on the rise, the crime rate is down, except for acts of domestic violence, which have increased. Rep. Shalala wants firearm owners to quarantine their firearms from its ammunition and then lock them up. "Unsecured guns in the home dramatically increase the likelihood of unintentional shootings and suicide," stated Rep. Shalala "While we stay home and socially distance, it is imperative for gun owners to make sure that their firearms are unloaded, separated from ammunition, and locked up.
"Celebrating Health Workers on National Nurses Week" by The Floridian's Daniel Molina – With the start of National Nurses Week, the nation is taking May 6th through May 12 to recognize the work that healthcare workers have done and continue to do during the COVID-19 pandemic. To salute all the nurses who are serving on the front lines during this time of crisis, the Florida Association of Nurse Anesthetists has announced that this year's National Nurses Week will be celebrated throughout the entire month of May. With more than 34,000 licensed Advanced Practice Registered Nurses working in all practice settings, FANA released a statement discussing the appreciation that the state of Florida has for healthcare workers and the important contributions they make to society. In the statement, FANA President Jose D. Castillo III PhD, MS, CRNA, APRN, commented that "the hardworking CRNAs of the state of Florida are on the ground every day working to put an end to this pandemic." In addition, "during this month… we take time to thank those CRNAs, many of whom are volunteering their time to make a difference while putting their health and safety on the line to help those in need in Florida and across the country."
"Rubio Slams Cuba's Coronavirus 'Forced Labor Practices'" by The Floridian's Daniel Molina – Senators Marco Rubio (R), the Chairman of the Senate Foreign Relations Subcommittee on Western Hemisphere, Transnational Crime, Civilian Security, Democracy, Human Rights and Global Women's Issues and Bob Menendez (D), a ranking member of the Senate Committee on Foreign Relations, directed a letter to Mike Pompeo, the Secretary of State, expressing their concerns over Cuba's dictatorship and its coercive forced labor scheme that is impacting both doctors and other medical personnel. Both Senators who have been heavily critical of the Castro regime, argue in the letter that "in recent years, the Cuban regime's exploitative practices towards Cuba's doctors and medical personnel has been documented at length in investigations by leading media outlets, the U.S. Government, and prominent United Nations officials." Moreover, "despite the growing body of evidence on the Cuban regime's trafficking of doctors and medical personnel, we are alarmed that governments such as in Italy, Qatar, South Africa, Argentina, and several Caribbean nations have accepted Cuba's medical missions in recent months."
"Rubio and Scott target invasive species that threaten Florida" by The Floridian's Daniel Molina – Florida lawmakers have consistently maintained that environmental concerns are a top priority in the sunshine state. Last week, Florida Senators Marco Rubio (R) and Rick Scott (R) directed a letter to Sonny Perdue, the U.S. Department of Agriculture Secretary. The lawmakers asked him to reverse the Department's decision to allow citrus imports from China, citing the negative effects "from citrus greening, a disease which originated in China, and spread to the U.S. from imported citrus." Now, the Florida Republicans have introduced the Suppressing Looming Invasive Threats Harming Everglades Restoration (SLITHER) Act, which would authorize and direct the South Florida Ecosystem Restoration Task Force to develop innovative environmental technologies that would approach and identify, target and eliminate any invasive animal or plant species that threaten Everglades restoration. In introducing the legislation, both lawmakers released statements discussing the motive behind the legislation and the effects it would have on the environment.
"Trump Says Coronavirus Task Force Will Continue 'Indefinitely'" by The Floridian's Mona Salama – President Trump said Wednesday the White House coronavirus task force would not be dissolved entirely, tweeting that they "will continue on indefinitely," but may "add or subtract" officials. "The White House CoronaVirus Task Force, headed by Vice President Mike Pence, has done a fantastic job of bringing together vast highly complex resources that have set a high standard for others to follow in the future," Trump said in a series of tweets. "Because of this success, the Task Force will continue on indefinitely with its focus on SAFETY & OPENING UP OUR COUNTRY AGAIN. We may add or subtract people to it, as appropriate." The president added that the task force would also be "very focused on Vaccines & Therapeutics." In the tweets, Trump didn't say exactly on which members would be added or removed from the task force. The series of morning tweets comes a day after Vice President Pence confirmed a New York Times report that suggested the White House plans to "gradual demise" the task force in the coming weeks. Pence told reporters that they are in "preliminary discussions" about plans to wind down the coronavirus task force and shift the public health response management to FEMA by Memorial Day.
"Kat Cammack lands conservative Tea Party Express endorsement" by The Floridian's Javier Manjarres – To become the next member of Congress in Florida's ultra-red 3rd congressional district, which is currently represented by retiring Rep. Ted Yoho (R), a candidate must first be able to raise money and garner the support of the district's Conservative Republican voter base. Yoho's former Deputy Chief of Staff Kat Cammack has been able to raise enough cash to be competitive, and now with the endorsement of Sen. Rand Paul (R) and today's announcement that The Tea Party Express has endorsed her candidacy, Cammack is checking off all the boxes to a congressional nomination. The conservative group's co-founder and chief strategist Sal Russo had a lot to say about Cammack: "During his four terms in Congress, Congressman Ted Yoho has been a stalwart advocate for Tea Party principles. We cannot think of a better person to succeed Congressman Yoho than his Deputy Chief of Staff, Kat Cammack, who has worked tirelessly at his side for many years. Yoho is a member of the House Freedom Caucus, and he has fought to curb the power of federal bureaucracy, lower taxes, and slash wasteful spending. While we are sad to lose a stalwart conservative like Ted in Congress, we thank him for his leadership and commend him for remaining true to his pledge to only serve four terms."
"Marco Rubio :Trump's DNI pick "more qualified" than Biden's VP options" by The Floridian's Javier Manjarres – President Donald Trump's pick to be the Director of National Intelligence (DNI) Rep. John Ratcliffe (R-TX) is expected to receive significant Senate Democratic opposition to his nomination. Appearing on Fox and Friends Wednesday morning, Florida Senator Marco Rubio (R) reacted to Senate Minority Leader Chuck Schumer's floor remarks that Ratcliffe would be opposed because he would only serve as a rubber stamp for the president, a "Yes man" of sorts. "He's smart, he has experience in intelligence matters," said Rubio, "I think, here's what's funny, there are people out there being discussed of potential running mates for Joe Biden to be one heartbeat away from the presidency of the United States, who have absolutely no experience whatsoever, some them haven't even won a major election yet." Rubio continued and took a shot at a Stacy Adams and possibly former presidential candidate and Sen. Kamala Harris, saying that Rep. Ratcliff was more qualified than any of the individuals being considered to be vice president Joe Biden's running mate. "He's way more qualified to be the DNI than some of these people they are talking about of being vice president," added Rubio.
"Coronavirus Florida: Ted Deutch sends Trump his reopen America report" by Palm Beach Posts' Antonio Fins – Deutch, a Boca Raton Democrat, is one of five Florida lawmakers serving on the White House's Opening Up America Again Congressional Group. Republican U.S. Sens. Marco Rubio and Rick Scott also serve on the panel. So do U.S. Reps. Matt Gaetz, R-Pensacola, and Stephanie Murphy, a Democrat from Orlando. Each was asked to submit their views on reopening the American economy to Trump. Deutch's plan emphasizes public health as central to restarting the national economy. He said it is not only critical to "significantly increase" testing but also to implement quality controls to prevent false readings while also offering "businesses and individuals" added guidance as to "who, when, and how often" people be tested. He added: "Workers will want to know when and how often they should be tested, whether they should seek PCR tests to detect active infections or blood tests to detect antibodies." He concluded: "As we contemplate next steps at this critical moment, I ask that you prioritize the public health response to prevent renewed outbreaks. If we do not reopen our economy safely, both the economic and human costs will continue to rise."
"Coronavirus Florida: State launches first antibody test site; two more planned" by Palm Beach Posts' Christine Stapleton – Florida's first state-run, coronavirus antibody test site opened at the Hard Rock Stadium in Miami Gardens on Wednesday with two more planned in Jacksonville and Orlando, Gov. Ron DeSantis announced during a press conference at the stadium. Health care workers and first-responders will be the first to be tested at the Hard Rock stadium test site, where more than 20,000 nasal swab tests have already been performed to diagnosis people currently infected with the disease, DeSantis said. Antibody tests are performed on a drop of blood from a pin prick and return results in about 20 minutes. Experience with other viruses suggests that people who are not sick with the virus but carry coronavirus antibodies may be immune and able to resume work and other daily activities. Conversely, antibody data can also reveal how many people in a community are still vulnerable to the disease. The state is also working with OneBlood, a non-profit blood donation group, to determine how prevalent antibodies are in individuals who are donating blood. Antibody tests can also be used to identify potential plasma donors with the antibody to treat severe cases, according to the FDA website.
"Florida Supreme Court hears marijuana cases via video" by Associated Press – The Florida Supreme Court is considering whether a recreational marijuana ballot proposal can go before voters in 2022 and whether the state's tight regulation of the medical marijuana industry violates the state constitution. The court heard arguments Wednesday via teleconference — a first for the justices — with lawyers arguing and judges hearing the case all from separate locations as a precaution amid the coronavirus outbreak. The proceedings were livestreamed on the court's website and Facebook page and were available on The Florida Channel, a state-funded news organization that covers government. The recreational marijuana ballot proposal would expand the state's current medical marijuana law, which was approved by voters in 2016. The proposal would remove the medical restriction, allowing marijuana use by adults over the age of 21 for any reason. Amit Agarwal, representing Attorney General Ashley Moody, told the justices that they should keep it off the ballot, arguing that it is deceptive because it doesn't explain that marijuana is still illegal under federal law. "It's undisputed that federal law makes it a crime to use, purchase or sell marijuana and the proposed amendment would not either undo or override that federal law," Agarwal said.
"Florida sheriff defends revelation he killed a man when he was 14" by Fox News' Bradford Betz – The Florida sheriff who revealed that he fatally shot someone as a teenager is defending his decision not to disclose those allegations, saying that the shooting had been in self-defense and he should be judged instead by his professional experience. Broward County Sheriff Gregory Tony told reporters over the weekend that he didn't see the need to disclose the 1993 killing to Gov. Ron DeSantis or on other applications during his law enforcement career because he was a juvenile and he was cleared because it was self-defense. "There's nothing that I had ever done that was a crime," Tony told South Florida's Sun-Sentinel. "Do you walk into an interview and express being a 14-year-old victim or do you go in and speak on the 27 years of professionalism that you've established?" The shooting came to light Saturday in an article published by the Florida Bulldog and further roiled the August Democratic primary race between Tony and Scott Israel, the fired sheriff who he replaced. DeSantis fired Israel because of the sheriff's office's mishandling of the Feb. 14, 2018, Marjory Stoneman Douglas High School massacre that left 17 dead and replaced him with Tony. Israel and Tony are the leading candidates in the primary that will likely decide the race in the heavily Democratic county.
"Florida Small Business Owners Struggle as State Eviction Moratorium Skips Over Them" by Bay News 9's Eric Mock – As small business owners struggle to make money during the coronavirus pandemic. Despite there being a state moratorium on evictions, the order doesn't apply to them. Owner of Crossfit Winter Garden Lee Lovette is holding workouts outdoors because his gym is still shut down — even after Florida has officially moved into Phase one of reopening. "There's businesses like us, gyms that are clumped in with Globo gyms and things like that that the governor's a little hesitant to reopen, hence why we missed phase one, and he's going to reevaluate in phase two, but the pushes us out two months of being closed," Lovette said. Even with these adapted workouts, Lovette says he's still lost a good chunk of his business with the loss of a physical location. "Yeah we're about 30% down," he said. Lovette says this is why he hasn't been able to pay rent — something he says he tried to tell his landlord. "If we get shutdown, we don't have an income, we can't pay the bills, we want to get ahead of this," Lovette said. But he says his landlord isn't budging. Lovette says he got this letter warning of quote, "further action to obtain the balance owed" if he doesn't pay up. But Lovette says until they can reopen, they can't come up with the money.
"Florida could move into Phase 2 in a few weeks if the data supports it" by WTSP's Angelina Salcedo – Just as Florida started Phase 1 of reopening, many are anxious to find out when the state could continue moving forward. Infectious disease experts say data released in the next two to three weeks will be key to finding out if the state reopened too early. "If we see a serious rebound of cases, we made a mistake, we opened too early and it was probably that piece that was missing," Dr. Jill Roberts said. Dr. Roberts with University of South Florida Public Health says the state didn't wait for a steady decrease in positive coronavirus cases before moving into Phase 1 and it could cost us. "That's why I keep saying we have to test, test, test to say, 'OK are we okay? Was opening at 25 percent OK? We haven't overwhelmed things? Or we did go to far?' If we did, we need to back off of some things," Dr. Roberts said. Three days into Phase 1 and people are out trying to enjoy a break from quarantine. Restaurants are open at 25 percent capacity, social distancing is still in place, and groups of more than 10 people aren't allowed. "I think we're an early adopter of the guidelines to reopen. That has good ramifications and bad. Maybe that's a good thing because it can have so much of an effect on our economy. The bad side of it is we have so much population. Our population being as high as it is actually does aid on the spread," Dr. Roberts said.
"FDLE releases list of COVID-19 deaths. Top medical examiner calls it a sham." By Miami Herald's Carol Marbin Miller, Sarah Blaskey, Nicholas Nehamas and Mary Ellen Klas – Acting under intense pressure from a coalition of Florida news organizations and open-government advocates, the state Wednesday evening released a list of every Florida fatality documented by a medical examiner resulting from the coronavirus pandemic. The information was so riddled with holes, however, that it sparked as many questions as answers. Missing from the data set were the names of those who have perished from COVID-19, the illness caused by coronavirus infections, the probable cause of death (there can be multiple factors) and the circumstances of the person's demise. Several news organizations, including the Miami Herald, had for weeks sought access to the list, which is compiled by individual medical examiners and maintained by the Florida Department of Law Enforcement. Earlier the state had been providing it. The head of the Florida Medical Examiner's Commission, which governs the state's 21 medical examiners, has insisted the information — including the names — is subject to disclosure under the state's public records law. The administration of Gov. Ron DeSantis, which oversees state health regulators, has warned the examiners to keep the information secret. "The Department of Health is telling the medical examiners it cannot release this information that the medical examiners have been releasing on a regular basis," said Barbara Petersen, president emeritus of the First Amendment Foundation, an open-government watchdog in Tallahassee.
"Judge rejects Florida unemployment claims lawsuit" by Tampa Bay Times' Jim Saunders and Jim Turner – A Leon County circuit judge Wednesday dismissed a lawsuit seeking to force the state to process and pay unemployment claims that have been delayed amid a crush of people losing jobs because of the coronavirus pandemic. The potential class-action lawsuit was filed last month as the state's CONNECT unemployment system faced massive problems. But after a telephone hearing Wednesday, Judge Angela Dempsey said the plaintiffs did not meet legal requirements for a relatively unusual type of order known as a "writ of mandamus." "I believe we all want these claims to be resolved efficiently, and we all feel bad for these folks that are having to wait, but I'm bound by the law of mandamus and by the law as it's written (in a chapter of state statutes)," Dempsey said. From March 15 to Tuesday, the state system received more than 1.8 million unemployment claims, of which more than 1.1 million were considered "unique," with the difference due to duplicates or incomplete paperwork. Of the unique claims, nearly 770,000 had been processed as of Tuesday. Payments had been made to 481,497 claimants. During the hearing, attorneys for unemployed people pleaded with Dempsey to issue an order directing the state to get the claims resolved. "They (state officials) have had their shot at this. Too little, too late. Something has to be done," attorney Gautier Kitchen said.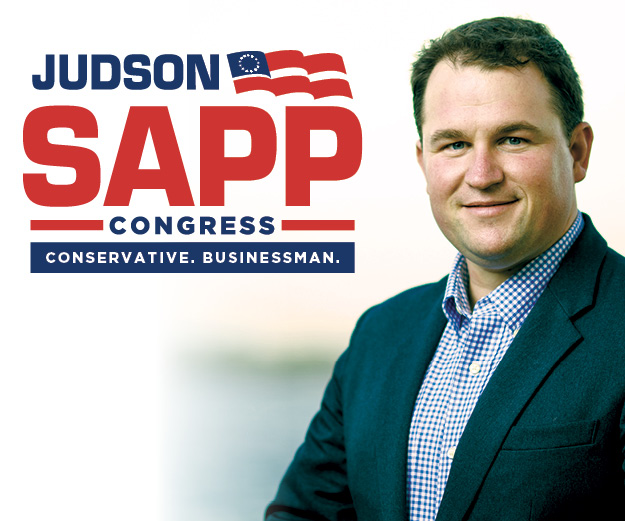 "Biden, accused of sexual assault, vows to reverse Trump protections for those accused of sexual misconduct" by Fox News' Gregg Re – Education Secretary Betsy DeVos' new Title IX reforms for how schools and universities handle alleged sexual misconduct — including a provision granting the accused the right to "submit, cross-examine and challenge evidence at a live hearing" — have drawn swift condemnation from top Democrats, including Nancy Pelosi. But the new regulations — which include restrictions on the scope of cases colleges are required to investigate and have the force of law — didn't initially draw a response from former Vice President Joe Biden, who now faces an allegation of sexual assault in 1993 by his former Senate staffer Tara Reade. Late Wednesday, several hours after the new rules were announced, Biden's campaign finally issued a statement on the matter, which began: "Survivors deserve to be treated with dignity and respect, and when they step forward they should be heard, not silenced." The statement went on to argue that the new rules give colleges a "green light to ignore sexual violence and strip survivors of their rights." "It's wrong," Biden said. "And, it will be put to a quick end in January 2021, because as president, I'll be right where I always have been throughout my career — on the side of survivors, who deserve to have their voices heard, their claims taken seriously and investigated, and their rights upheld."
"In reversal, Trump says task force will continue 'indefinitely' — eyes vaccine czar" by CNN's Kevin Liptak – President Donald Trump declared Wednesday his coronavirus task force would continue "indefinitely" a day after he and Vice President Mike Pence said they were phasing out the health-focused panel in favor of a group focused on reopening the economy. Trump, who said the panel would adopt a new focus on vaccines, is also considering naming an administration point person on treatment and vaccine efforts, according to people familiar with the matter. And Jared Kushner, the President's son-in-law and senior adviser, continues to play a central role in the White House's response effort, including on vaccines, despite questions about the efficacy of his attempts to source badly needed supplies. According to Pence's public schedule, the task force was slated to meet at 4 p.m. ET on Wednesday. A few hours earlier, Trump explained his retreat on phasing out the panel. "I thought we could wind it down sooner. But I had no idea how popular the task force is until, actually, yesterday when I started talking about winding it down," Trump said in the Oval Office, where he was meeting with nurses. "I get calls from very respected people saying, 'I think it would be better to keep it going, it's done such a good job.' "
"Coronavirus Casts Deep Chill Over U.S.-China Relations" by WSJ's Kate O'Keeffe, Michael C. Bender and Chun Han Wong – Relations between the U.S. and China, strained for years, have deteriorated at a rapid clip in recent months, leaving the two nations with fewer shared interests and a growing list of conflicts. The Trump administration has moved to involve much of the U.S. government in a campaign that includes investigations, prosecutions and export restrictions. Nearly every cabinet and cabinet-level official either has adopted adversarial positions or jettisoned past cooperative programs with Beijing, an analysis of their policies showed. Chinese officials, for their part, are following through on President Xi Jinping's call last fall to resist anything they perceive as standing in the way of China's rise. They have stepped up military activities in the contested South China Sea and intimidation of Taiwan, a U.S. ally, and state media has issued extraordinary public denunciations of Secretary of State Mike Pompeo. The coronavirus pandemic has deepened the rancor, bringing relations between the two to a modern-day nadir. Both governments are forgoing cooperation and trying to outmaneuver each other to shape events in the post-pandemic world order. President Trump, who has sharply criticized China for its handling of the outbreak, has said he is considering using tariffs and other ways to collect compensation for it from Beijing, though senior officials signaled this week that the administration is holding off on punishing China economically.
"Supreme Court's Ginsburg discharged from hospital" by Reuters' Andrew Chung and Lawrence Hurley – Justice Ruth Bader Ginsburg, at 87 the U.S. Supreme Court's oldest member, was discharged on Wednesday from hospital where she was treated for a benign gall bladder condition and took part remotely in arguments in two cases. In a statement released on Wednesday evening, court spokeswoman Kathy Arberg said Ginsburg is "doing well and glad to be home" after being discharged from Johns Hopkins Hospital in Baltimore. Earlier in the day, her participation in two arguments, conducted by teleconference amid the coronavirus pandemic, marked the latest instance in which the liberal justice withstood a health scare and returned swiftly to her duties on the court, where she has served since 1993. Ginsburg asked a number of questions and her voice sounded hesitant at times but largely remained firm. Ginsburg will return to the Baltimore hospital for outpatient visits in the following weeks, and a gallstone that caused the infection will be removed without the need for a surgical procedure, Arberg added. Ginsburg was treated for pancreatic cancer last year. The first case involved an Obamacare requirement regarding health insurance coverage for women's birth control. The second involved a federal law cracking down on so-called robocalls.
"US citizen detained in Venezuela speaks on state TV" by CNN's Jonny Hallam and Stefano Pozzebon, and Zamira Rahim – One of two American veterans detained earlier this week by Venezuelan security forces has appeared on state television in the South American nation. In a heavily edited video, Luke Denman is shown looking directly at the camera and describing his alleged role in what the Maduro government claims is a "failed coup" attempt organized by US security firm Silvercorp. Silvercorp has not responded to requests for comment. While it is not clear whether Denman was speaking under duress, Venezuela's government described the edited clip as a "confession". Denman was detained on Monday alongside fellow US military veteran Aaron Berry. Both men are former US special forces soldiers. In the video Denman is questioned by a man off camera, who asks the former soldier what he was doing in Venezuela. There was no indication that Denman had legal representation present during the interrogation. The Venezuelan government has broadcast edited video "confessions" in the past, a practice that has been criticized by human rights groups. Denman and Berry will be tried in a civilian court for their part in the alleged operation, the country's president Nicolas Maduro said earlier on Wednesday. The Venezuelan president has accused Silvercorp CEO Jordan Goudreau of masterminding the incident. Answering a question from CNN during a virtual press conference in Caracas on Wednesday, Maduro said the two men would receive a fair trial and that Venezuela's Attorney General office was now in charge of the detainees.
"Sources say Russia probe transcripts affirm officials came up empty on collusion: 'Schiff is in panic mode'" by Fox News' Brooke Singman – Transcripts of House Intelligence Committee interviews that have been cleared for release show top law enforcement and intelligence officials affirming they had no evidence of collusion between the Trump campaign and Russia during the 2016 election, senior administration and intelligence community officials told Fox News on Wednesday. This would align with the results of former Special Counsel Robert Mueller's investigation — which found no evidence of illegal or criminal coordination between President Trump, the Trump campaign and Russia in 2016 — but the numerous transcribed interviews could raise further questions about committee Chairman Adam Schiff's past statements saying that there was "direct evidence" of collusion. "Schiff is in panic mode," a senior administration official told Fox News. Earlier this week, House Republicans sought over 6,000 pages of transcripts pertaining to interviews conducted by the committee in 2017 and 2018, after the panel in September 2018 voted on a bipartisan basis to approve their public release. A day later, acting Director of National Intelligence Richard Grenell notified Schiff, D-Calif., that the redaction and declassification process was complete, and that the records were ready for release, putting the ball in Schiff's court.
"Israel's High Court Clears Way for Benjamin Netanyahu to Form Next Government" by WSJ's  Felicia Schwartz – Israel's top court ruled that Prime Minister Benjamin Netanyahu can form a government while under indictment, removing a final hurdle in the incumbent's bid to remain in power as he goes on trial later this month on corruption charges. The High Court this week reviewed eight separate petitions challenging a deal between Mr. Netanyahu and rival Benny Gantz to form a unity government after three inconclusive elections in a year. The two politicians said the coronavirus pandemic necessitated an end to continued political uncertainty. But their deal was challenged by nongovernmental organizations, other political parties and advocacy groups who argued Mr. Netanyahu shouldn't be leading a government while he faces bribery, fraud and breach of trust charges. Late on Wednesday, the panel of 11 High Court judges decided not to intervene. "The legal decision we've reached is not meant to detract from the seriousness of the pending charges against MP Benjamin Netanyahu…nor from the difficulty of the tenure of a prime minister charged with criminal acts," the justices wrote in their decision. "It is the result…of having the presumption of innocence."
"Trump vetoes Iran War Powers resolution" by CNN's Nikki Carvajal – President Donald Trump on Wednesday vetoed the Iran War Powers resolution, a bipartisan effort to rein in presidential authority to use military force against Iran without congressional approval. Trump called it a "very insulting resolution" and argued the measure was "based on misunderstandings of facts and law" in a statement. "This indefinite prohibition is unnecessary and dangerous," the White House said in a separate message to the Senate on Wednesday. Trump had long threatened a veto, which Congress isn't expected to have enough votes to override. But passage of the resolution, which Democratic Sen. Tim Kaine of Virginia introduced following the President's decision to order a strike that killed Iranian commander Qasem Soleimani in January, represented a significant rebuke of the President and highlighted congressional support for efforts to check the executive branch's war-making powers. Trump in his Wednesday statement claimed the resolution was "introduced by Democrats as part of a strategy to win an election on November 3 by dividing the Republican Party." The Senate passed the resolution with bipartisan support despite the President's vocal opposition. The Democratic-controlled House passed it the following month with a handful of Republicans crossing the aisle.
"CNN attack on ABC anchor David Muir's Trump interview draws criticism: 'What CNN wants is partisanship'" by Fox News' Brian Flood – CNN's in-house media pundits went after ABC's "World News Tonight" anchor David Muir Tuesday night in a rare attack on the mainstream media, but critics said it may have revealed more about CNN than about ABC News. Brian Stelter, the host of CNN's low-rated "Reliable Sources" media show, and his sidekick Oliver Darcy, attacked Muir in their media newsletter for the way the "World News Tonight" anchor conducted himself during an interview with President Trump. Stelter had promoted the interview on Twitter, even bragging about the size of Muir's nightly audience – but the pundit who has been dubbed media's "hall monitor" apparently didn't like what he saw. Darcy, who has penned Stelter's media newsletter fairly often lately, led Tuesday's edition with a headline, "Muir's miss," and he proceeded to trash the ABC News anchor. "David Muir had an enormous responsibility on his hands," Darcy wrote before listing off a variety of topics that were in the news when Muir sat down with the president, such as the coronavirus death toll and Trump's recent tweets. "Muir's interview was an opportunity to prosecute Trump on these issues and his conduct amid the crisis. It was an opportunity to ask him important Q's and hold his feet to the fire… but Muir missed," Darcy wrote. Cornell Law School professor William A. Jacobson took issue with Darcy's use of the word "prosecute" in Stelter's newsletter. "For [him] to call for reporters 'to prosecute' Trump is revealing, because to prosecute means to seek a desired outcome. Prosecuting Trump certainly is CNN's objective, but journalism should be about obtaining and revealing facts, not achieving predefined results," Jacobson told Fox News. "This is another reflection of how broken CNN's news operation is."
"Senate Republicans Return to Judicial Nominees Amid Coronavirus" by WSJ's Brent Kendall – Returning to the Capitol this week, mostly masked and socially distanced, Senate Republicans are devoting much of their attention to a top pre-coronavirus priority: placing as many conservatives as possible on the nation's federal courts. A featured player in the current push, Judge Justin Walker, 37 years old, faced a Senate Judiciary Committee hearing Wednesday, hoping for confirmation to a seat on the U.S. Court of Appeals in Washington, D.C. Judge Walker's longtime ties to Senate Majority Leader Mitch McConnell (R., Ky.), his conservative legal views and his relative youth help make him a polarizing pick for a powerful, life-tenured judgeship. Currently a federal trial judge in Kentucky, he gained attention recently for a coronavirus-era ruling in which he said the city of Louisville had "criminalized the communal celebration of Easter" with public-health restrictions that he said appeared more favorable to liquor stores than churches. The city said the judge misunderstood the city's position and didn't give it a chance to explain. Mr. McConnell has made judicial confirmations a guiding principle for the Senate since 2017, helping Mr. Trump place nearly 200 judges on the federal courts, including 51 on the federal appeals courts, a record at this point in any president's term. The majority leader has said his motto for 2020 is "leave no vacancy behind."

President Donald Trump @realDonaldTrump –The White House CoronaVirus Task Force, headed by Vice President Mike Pence, has done a fantastic job of bringing together vast highly complex resources that have set a high standard for others to follow in the future. Ventilators, which were few & in bad shape, are now being gloves, gowns etc. are now plentiful. The last four Governors teleconference calls have been conclusively strong. Because of this success, the Task Force will continue on indefinitely with its focus on SAFETY & OPENING UP OUR COUNTRY AGAIN. We may add or subtract people to it, as appropriate. The Task Force will also be very focused on Vaccines & Therapeutics. Thank you!

Chuck Schumer @SenSchumer –Repealing our healthcare law and throwing 30 million off health care was always a bad idea
Even worse during a global pandemic
It is cruel in this crisis to brag about stripping away health care from millions & ending pre-existing condition protections

ZZZZZZZZZzzzzzz