Open for Business!
Florida's last two remaining counties, Broward and Miami-Dade, are finally in Phase 1 of the states reopen process and we are all tickled pink about it.
Beaches are still closed at least for another week, barbershops and gyms will start opening today. Hip Hip Hooray!
take our poll - story continues below
Completing this poll grants you access to The Floridian updates free of charge. You may opt out at anytime. You also agree to this site's Privacy Policy and Terms of Use.
This is welcome news for all of us struggling with crazy looking hair because we haven' been able to have it cut, and being relegated to just doing push-ups and cardio in our garages or basements.
Oh, and some of us waiting 2-3 months to get a torn biceps tendon fixed have only to wait one more day before going under the knife. Is looking forward to enduring post-surgery anesthesia nausea and not being able to lift weights for 3 months sound too weird?
Unfortunately, while state officials and Gov. DeSantis praise First Responders and county officials for keeping Floridians safe, there are still far too many stupid people, or "Floridian Folks" out there who believe that they don't need to cover up anymore. Wrong.
Just this past weekend, hundreds of people swarmed Siesta Beach and refused to cover-up and social distance. This was also the case at the Target in Sarasota and a Publix in Naples, where shopping wasn't much of a pleasure for those of us that were passing through with masks on, and had to wait in line with idiots that refused to wear a mask and put others at risk.
Democrats Take Hypocritical Oath
When it was discovered that former Rep. David Rivera was paid big bucks by Venezuelan's PDSVA, Democrats blew a gasket in opposition, calling out Republican candidates who received a campaign donation Rivera.
But Democrats forgot that they too have accepted campaign dollars from lobbyists and supporters of not just the Chavistas in Venezuela, but from the now-deceased anti-Christ of the Western Hemisphere, Fidel Castro. MUST READ
Dead on Arrival
Speaker Nancy Pelosi's $3 Trillion stimulus bill has narrowly passed the House, and like President Trump said, this bill is "DOA." 
Florida's House Democrats all backed the bill Republicans say is packed with a "wish list" of partisan bailouts and frivolous projects their political counterparts have been trying to get through. Gambling to get what they want politically with the lives of Americans is a death wish for Democrats in the 2020 presidential election cycle. READ MORE
But why stop there?
Democrats also passed legislation to change the voting laws. READ MORE
Fall is Coming…Florida's Trail
Rep. Debbie Wasserman Schultz is facing another congressional primary race, but it's safe to say that place in the House will remain safe, as her opponent's spirited campaign hasn't been able to raise the cash needed to be remotely competitive. READ MORE
Veterans and congressional candidate Casey Askar head out to clean headstones of fallen U.S. military personnel. This something everyone should do. READ MORE
Here is a snapshot of the most up-to-date numbers from the Florida Dept. of Health:
Visit The Floridian


"Casey Askar gives back, cleans veterans' headstones" by The Floridian's Javier Manjarres – In America, there is no shortage of support and commemoration for service members who have died in battle or have passed away years after serving in the U.S. military, but there does appear to be a lack of oversight on the maintenance of veterans' gravesites. Over the past several years, Americans, in particular living veterans, have been putting a strong effort forward of helping clean off these veteran headstones at local cemeteries around the country. Many elected officials like Florida Reps. Brian Mast and Michael Waltz, both Republican members of the U.S. House of Representatives and combat veterans, as well as other politicians have lent their personal assistance into the nationwide cleanup effort, including Marine Corps veteran and Republican congressional candidate Casey Askar. Askar, who is running for congress in Florida's 19th congressional district, spent a good part of last weekend with family, friends, and local veterans, cleaning gravestones at a cemetery in Lee County," Florida. It goes without saying that there are thousands and thousands of headstones marking the graves of U.S. veterans, and there will be some that will get neglected, but not like this one in Lee County. This is unacceptable.
"House Passes Democrats Massive $3 Trillion Coronavirus Relief Package" by The Floridian's Mona Salama – The House Friday evening narrowly passed the massive Democrats' $3 trillion relief package that would provide billions in bailout to cash-strapped states and local governments, expand direct payment eligibility to undocumented immigrants as well as a list of other Democratic priorities. The vote was 208-199, largely down party lines. 14 Democrats, a mix of progressive and centrist defected from party leaders and voted in opposition. One Republican — Rep. Peter King of New York broke away from the GOP opposition and voted "yes." The 1,815-page Democratic legislation was crafted by House Speaker Nancy Pelosi (D-CA) along with top Democratic committee chairs without any input from Republicans or the Trump administration. The centerpiece of the 'Phase 4' stimulus relief bill focuses on providing over $1 trillion relief for struggling states and local governments to help plug budget holes from coronavirus crisis spending and declining tax revenues. Dubbed the Health and Economic Recovery Omnibus Emergency Solutions Act, or HEROES Act, the measure includes $200 billion to fund "hazard pay" for essential workers on the front lines, extend federal unemployment benefits of $600 per week through January 2021, and provide extra funding of $75 billion directed for coronavirus testing and contact tracing.
"House Approves Historic Rules Changes To Allow Remote Voting Measure During Coronavirus Pandemic" by The Floridian's Mona Salama – House Democrats on Friday approved a historic rules changes to allow lawmakers to cast votes and conduct committee meetings remotely during the coronavirus pandemic, a move that Republicans warn could alter the nature of Congress for the first time in its 200-year history. The vote to adopt the resolution was voted along party lines, 217-189. Three Democrats — Reps. Rick Larsen (Washington), Elaine Luria (Virginia), Tom O'Halleran (Arizona), and Independent Rep. Justin Amash of Michigan joined the Republicans to vote no. Under the new rules, which take effect immediately, lawmakers who cannot or do want to travel to the Capitol to participate in floor votes amid of concerns about traveling in one of the nation's hotspots, will now be able to cast votes in the House through a proxy. Absent lawmakers can authorize colleagues on their behalf with specific instructions for how they would vote on a measure, and the proxy must vote in accordance with their instructions. Those lawmakers will have to send a letter to the House clerk designating a proxy and the list of designated proxies would be publicly posted on the House clerk's website. Committees also will be able to operate remotely, with committee members able to participate in public hearings on a remote basis and to cast votes. Remote meetings won't be permitted for closed hearings.
"Trump Details Coronavirus 'Operation Warp Speed' Vaccines Efforts" by The Floridian's Mona Salama – President Trump unveiled the "Operation Warp Speed" team leading the federal effort that he says will accelerate the development of a vaccine for the coronavirus by the end of the year. "Another essential pillar of our strategy to keep America open is the development of effective treatments and vaccines as quickly as possible," Trump said in remarks announcing vaccine development from the White House Rose Garden Friday afternoon. "Its objective is to finish developing and then to manufacture and distribute a proven coronavirus vaccine as fast as possible. Again, we'd love to see if we could do it prior to the end of the year. We think we're going to have some very good results coming out very quickly." The president, flanked by several members of his Coronavirus Task Force experts compared the vaccine development project to the Manhattan Project — the World War II effort to develop the first atomic bomb weapon. "The next stage of this momentous medical initiative — It's called Operation Warp Speed," Trump stated. "That means big and it means fast. A massive scientific, industrial, and logistical endeavor, unlike anything our country has seen since the Manhattan Project. Its objective is to finish developing and then to manufacture and distribute a proven coronavirus vaccine as fast as possible."
"Florida Democrats accepted money from Castro and Maduro Supporters" by The Floridian's Javier Manjarres – When the news broke that former Congressman David Rivera received $15 million for consulting work he did for Maduro's PDVSA, Venezuela's state-owned national oil company, Florida Democrats used the opportunity to take Rivera's past work experience and reputation out to the woodshed. Democrats decided to put pressure on anyone politically affiliated with him, including Senator Marco Rubio. On a press call with reporters on Friday, Miami Democrats called for a congressional investigation into Rivera's contract with Maduro's oil company, specifically calling Rubio to get involved and investigate his long-time friend. Democrats also called Republicans hypocrites for saying that only they were supportive of the Venezuelan people, and not Democrats. To add fuel to the fire, Rivera told The Miami Herald that the National Security Council and State Department were well aware of his moves before acknowledging that the deal was just a play to help Dictator Nicholas Maduro's political opponents. Florida Democrats pointed to the donations Rivera made to a Miami-Dade mayoral candidate Esteban Bovo and state House Rep. Rhonda Rebmon-Lopez, saying that those contributions were tainted with Maduro money.
"True the Vote Fights for Voter Protection" by The Floridian's Daniel Molina – With COVID-19 continuing to pose a threat on American lives, an effort is being made to provide mail-in-balloting for the upcoming general election. However, detractors argue that voting by mail poses challenges such as it not being secure, it removing verification requirements like signature verification or witness verification, and it removing the voter ID requirement. In turn, detractors signal that it opens up the upcoming November election to rampant fraud and abuse that would ruin the legitimacy of the election. This argument has only been fueled by recent reports in Ohio and New Jersey of mail-in-ballot not being counted. Because of this, some Americans are asking, how detrimental would this be to the upcoming election? In Ohio, ballots were reportedly lost in in the mail. According to the Butler County Board of Election, "3180 ballots were postmarked by the April 27 deadline," but "they didn't get to the Butler County elections board until… after the May 8 deadline to be counted." This week, in a similar occurrence in New Jersey, it was reported that "the Passaic County Board of Elections on Tuesday disqualified as many as 800 mail-in votes in Paterson's City Council races on the grounds that the ballots allegedly were improperly bundled together."
"Rubio tears into lying China's authoritarian grip" by The Floridian's Daniel Molina – This week, China's Foreign Ministry Commissioner Xie Feng wrote an op-ed for the Wall Street Journal titled "China Wants to Help the World Fight Coronavirus," it got some lawmakers like Senator Marco Rubio (R) furious. Rubio responded to Commissioner Feng's op-ed with an op-ed of his own wherein he argues that "it is the latest attempt in the Communist Party's blatant effort to sow chaos through conspiracy theories, spread propaganda and rewrite history amid" the COVID-19 pandemic. In the article, Commissioner Feng writes that Beijing made "tremendous sacrifice against all the odds, it created a strong first line of defense for China and the world." In response, the Florida lawmaker declared that "these lies may work within China, where the Communist Party's authoritarian grip on the media and censorship of social media gives the party full control of the narrative, but the world knows better." As the COVID-19 pandemic continues to claim lives and add financial duress to Americans and the globe, China has faced heavy scrutiny for spreading misinformation and mishandling the spread of the virus. Rubio further explains this by saying "that China covered up the outbreak of the virus, forcefully silenced medical professionals like the late Dr. Li Wenliang, lied about the number of infections and withheld information about the virus from the global community."
"Florida Keys Reopening to Visitors, Tourists June 1st" by NBC 6 – The Florida Keys are opening back up to visitors and tourists starting June 1st, Monroe County officials announced Sunday evening. Officials say the traffic checkpoints on U.S. 1, which were set up on March 27th to temporarily ban non-residents, will be lifted, while lodging establishments will be allowed to reopen. Those establishments, which include hotels and campgrounds, are ordered to set their capacity at 50%. Monroe County originally reopened its economy under Florida's phase one plan in early May. Unlike neighboring Miami-Dade, Broward and Palm Beach counties at the time, Florida Keys residents were able to visit restaurants that offered outdoor seating with six feet of space between tables.
"Vice President Mike Pence to visit Orlando nursing home on Wednesday" by Orlando Sentinel's Steven Lemongello – Vice President Mike Pence is scheduled to visit an Orlando nursing home Wednesday to deliver personal protective equipment, or PPE, and to meet with Gov. Ron DeSantis. According to the White House, Pence will discuss Florida's phased reopening with the governor. DeSantis announced Friday that the state will move towards a "full Phase 1" with the reopening of gyms and expansion of restaurant seating to 50% capacity on Monday. The vice president will also join in a roundtable with hospitality and tourism industry leaders to talk about reopening. In between, Pence will also deliver PPE to an unnamed nursing home, part of a White House initiative to deliver PPE to 15,000 nursing homes nationwide. Gov. Ron DeSantis said last week he was trying to determine how to allow visitors at nursing homes and other long-term care facilities for the first time since the start of the coronavirus outbreak. Emmett Reed, executive director of the Florida Health Care Association, had said the ultimate solution could be some combination of "strong screening procedures, testing, proper infection controls and PPE [personal protective equipment], designated areas with appropriate social distancing, along with a process that is facility and community-specific based on the impact of COVID-19."
"On eve of 'full' Phase One reopening, Florida reports 777 new coronavirus cases" by Tampa Bay Times' Anastasia Dawson – On the eve of Florida's announced "Full Phase One, statewide reopening," its Department of Health tallied more than 700 new cases of novel coronavirus infection in its morning update. It's an above-average daily increase at a time when health officials have assured Floridians that the state's curve generally is beginning to flatten. In its Sunday update, the Department of Health reported it was tracking 45,588 confirmed positive coronavirus cases, which is up by 777 cases from Saturday's numbers. Fifteen of the new cases involve non-residents. Of the total number of positive cases, 1,219 are non-Florida residents who were in the state when they became infected by the virus. Health officials also reported that nine more people have died from COVID-19, the disease caused by the coronavirus that can lead to severe respiratory infections. That brings the total number of dead in Florida to 2,049, including both residents and non-residents. The newly reported deaths occurred over a 24-hour period starting at 11 a.m. Saturday, health officials said, and occurred in Citrus, Dade, Desoto, Duval, Hillsborough, Martin and Polk counties. Under the governor's "full Phase One" reopening plan, restaurants will be allowed to seat customers at 50 percent of their normal capacity. Retail stores, museums, gyms, fitness studios and other venues also will be allowed to operate at half their normal capacity.
"Should Florida Bail Out New York?" by WSJ's Editorial Board – Democrats want a $915 billion budget bailout for states and cities, and the leading lobbyist is New York Governor Andrew Cuomo. His main public antagonist on the subject is Florida Senator and former Governor Rick Scott. Both men were first elected Governor in 2010, so let's do the math to consider which state has managed its economy and finances better over the last decade. In 2010 New York's population of 19.378 million was larger than Florida's 18.8 million. By mid-2019 Florida had grown to 21.48 million, according to the Census Bureau, while New York had barely increased to 19.453 million. Yet Mr. Cuomo recently signed a budget for fiscal 2021 of $177 billion that is even bigger than last year's, papering over what was a $6 billion deficit before the coronavirus. Florida's budget for fiscal 2021, not yet signed by new Governor Ron DeSantis, is expected to be about $93 billion. Democrats in Albany are claiming to be victims of events that are out of their control. But they have increased spending by $43 billion since 2010—about $570,000 for each additional person. Florida's budget has increased by $28 billion while its population has grown 2.7 million—a $10,400 increase per new resident. New York has a top state-and-local tax rate of 12.7%, while Florida has no income tax. Yet New York has a growing budget deficit, while Mr. Scott inherited a large deficit but built a surplus and paid down state debt. The difference is spending.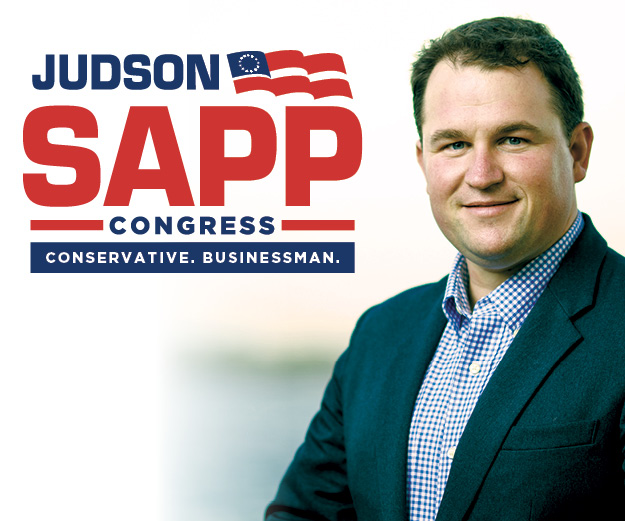 "Pelosi calls $3T coronavirus relief bill Democrats' starting offer as White House issues veto threat" by Fox News' Marisa Schultz – House Speaker Nancy Pelosi acknowledged Thursday the long odds of the Democrats' $3 trillion coronavirus relief legislation of becoming law and suggested the massive bill could be a starting point of negotiations with the White House and Senate. "We're putting our offer on the table, we're open to negotiation," Pelosi said Thursday on the eve of the planned vote on the HEROES Act. Her comments came just as the White House issued an official veto threat on the legislation, accusing Democrats of wanting to pass "long-standing partisan and ideological wish lists" rather than addressing the nation's public health and economic challenges. The White House chided Democrats for making certain undocumented immigrants eligible for the second round of $1,200 direct payments, for including a $25 billion "bailout" for the U.S. Postal Service and for funding vote-by-mail and same-day registration priorities. But at the Capitol, Pelosi framed the legislation — the biggest relief package in history — as a necessary expense to deal with the unprecedented economic and health crisis that has left nearly 85,000 Americans dead and 36 million jobless. "This is really quite an exciting time for us because we have a monumental need for our country at this sad time," Pelosi said.
"Moderate Democrats voice opposition and unease over $3 trillion Covid package pushed by Pelosi" by CNN's Clare Foran, Manu Raju and Haley Byrd – Some moderate Democrats in Congress are expressing unease over, or outright opposition to, the more than $3 trillion coronavirus relief bill that party leaders are bringing to the House floor for a Friday vote. The pushback underscores how House Democratic leaders are being attacked on all sides over the legislation — by congressional Republicans, who have dismissed the legislation as a liberal wish list, as well as within their own ranks by both progressives and moderates. Speaker Nancy Pelosi, a California Democrat, is calling members one-by-one to lock down votes for the recovery plan as a number of her most vulnerable members in frontline districts are nervous about getting behind it, according to a Democratic source involved in the whip effort.
Despite the criticism from both progressives and moderates, House Democrats leaders have expressed confidence that the package will pass the House on Friday. It is not expected to be taken up by the Senate, however, due to Republican opposition. Progressives have expressed frustration that the bill does not go far enough to provide aid to Americans dealing with economic fallout, while some moderates are voicing concern over the massive price tag of the plan and the fact that it does not have widespread bipartisan support.
"Nearly Three Million Sought Jobless Benefits Last Week" by WSJ's Sarah Chaney and Gwynn Guilford – An additional three million workers applied for unemployment benefits last week, continuing a two-month trend of historically high claims as the coronavirus pandemic rippled through the U.S. economy. About 36.5 million Americans have filed applications in the past eight weeks, with weekly totals remaining at or above three million a week. Still, unemployment filings have declined since an initial surge in layoffs drove claims up to a weekly peak of nearly 7 million at the end of March. In 43 states, unemployment applications fell last week. "The numbers are very high, but they're stepping down every week, and I see no reason why that decline in filings wouldn't continue," said Keith Hall, chief economist for the Council of Economic Advisers under former President George W. Bush. "Employers are likely poised to bring people back, but right now we're in a holding pattern." Stocks finished higher as investors digested the claims, U.S. and China tension and efforts to reopen local economies. States including Utah, Texas and Indiana have lifted some business restrictions enacted earlier in the crisis to slow the spread of coronavirus. Governors are seeking to increase testing capacity and build contact-tracing teams as they move toward easing their lockdowns.
"Jordan seeks State Department files on Burisma, after release of new emails" by Fox News' Brooke Singman – The top Republican on the House Judiciary Committee on Thursday requested that Secretary of State Mike Pompeo release all documents related to the Ukrainian natural gas firm Burisma Holdings, where Hunter Biden sat on the board, after emails indicated that the former ambassador to the country may have known more about the firm than she acknowledged during Trump impeachment proceedings. Jordan, R-Ohio, in a letter to Pompeo obtained by Fox News, said that new documents released in a Freedom of Information Act this week "appear to shed new light on the actions of State Department employees during the Obama-Biden Administration in relation to the corrupt Ukrainian energy company, Burisma Holdings, and its founder, Mykola Zlochevsky." Burisma Holdings was at the center of impeachment proceedings against President Trump, after he pressed Ukrainian President Volodymyr Zelensky during a phone call to look into the Biden family's dealings in Ukraine. Former Vice President Joe Biden's son, Hunter Biden, held a lucrative position on the board of Burisma Holdings. In his letter, Jordan called Burisma "notoriously corrupt," referencing its founder's move to allow the firm to "receive mineral licenses without public auction, and noted that former Vice President Joe Biden's son, Hunter Biden—along with former Secretary of State John Kerry's step-son, Christopher Heinz, and Devon Archer" sat on the board.
"FBI seizes GOP senator's phone in investigation of stock trades after coronavirus briefings" by CNN's David Shortell, Evan Perez and Paul LeBlanc – Sen. Richard Burr surrendered his cell phone to the FBI on Wednesday as part of a Justice Department probe into stock transactions he made ahead of the sharp market downturn sparked by concerns over the coronavirus, a senior DOJ official has confirmed. The phone was turned over after a warrant was served on the North Carolina Republican's lawyer, the official said. Use of the warrant had been signed off at the highest levels of the Justice Department, as is protocol, according to the source. The Senate-issued cell phone was Burr's primary device and investigators have asked Apple for information from Burr's iCloud backup, according to a person familiar with the investigation.
The Los Angeles Times first reported the seizure on Wednesday. A law enforcement official told the newspaper that Burr turned over his phone after agents served a search warrant at his home in the Washington area. The warrant and subsequent cell phone seizure mark a notable step in the probe into whether Burr sought to profit from information he obtained in nonpublic briefings about the virus's spread. CNN has reached out to Burr, his attorney, the Justice Department and the FBI for comment. White House press secretary Kayleigh McEnany referred reporter inquiries to Burr's office on Thursday.
"Sen. Burr to Step Aside as Intelligence Panel Chairman While Facing Stock-Trade Probe" by WSJ's Sadie Gurman and Andrew Duehren – Sen. Richard Burr will temporarily step down as the chairman of the high-profile Senate Intelligence Committee after FBI agents seized his cellphone in their investigation of stock trades he made shortly before the coronavirus roiled markets. The seizure of Mr. Burr's cellphone at his Washington-area home and a related search of his cloud-storage accounts represents a major escalation of the department's illicit-trading probe. Law-enforcement officials are examining whether the North Carolina Republican sold stocks based on nonpublic information he learned from Senate briefings anticipating the spread of the coronavirus. The decision to execute a search warrant on a sitting member of Congress was approved at the highest levels of the Justice Department, a senior department official said. Such a move also requires federal prosecutors and agents to persuade a judge there is probable cause to believe a crime has been committed. Mr. Burr, who has denied wrongdoing, told reporters on Capitol Hill Thursday he will continue to cooperate with the intensifying investigation. "This has become a distraction to the work on a committee that's really, really important to the national security and a distraction to its members, and I thought this was the best thing to do," Mr. Burr told reporters.
"Sen. Kelly Loeffler of Georgia turns over stock documents to Justice Dept., SEC, Senate ethics panel" by Fox News' Dom Calicchio – U.S. Sen. Kelly Loeffler, R-Georgia, has turned over personal stock documents and other information to federal authorities amid scrutiny over transactions she allegedly made after attending a January government briefing on the coronavirus, Fox News confirmed Thursday. "Senator Loeffler has forwarded documents and information to DOJ, the SEC, and the Senate Ethics Committee establishing that she and her husband acted entirely appropriately and observed both the letter and the spirit of the law," a Loeffler spokesperson told Fox, referring to the Justice Department and the Securities and Exchange Commission. "The documents and information demonstrated her and her husband's lack of involvement in their managed accounts, as well the details of those accounts," the spokesperson added. "Senator Loeffler has welcomed and responded to any questions from day one." Loeffler's office would not say whether the senator spoke directly with law enforcement officials. "No search warrant has been served on Sen. Loeffler. She has followed both the letter and spirit of the law and will continue to do so," the spokesperson added. Between the day of the virus briefing, Jan. 24, and feb. 14, Loeffler and her husband sold stock worth between $1.2 million and $3.1 million, and purchased stock in a maker of software that helps people work from home — just before millions of workers were forced to leave their offices amid coronavirus business rules, The Daily Beast reported.
"Rick Bright plans to start his new job working on coronavirus treatments and vaccines next week" by CNN's Kaitlan Collins and Jake Tapper – Rick Bright will start his new job in a role inside the federal government's coronavirus response next week, his attorneys said Thursday. A Department of Health and Human Services source told CNN that Bright has been offered the job of second-in-command of the Accelerating Covid-19 Therapeutic Interventions and Vaccines partnership. The partnership has been granted about $1 billion from the HHS budget to help fight the pandemic. Bright's lawyers said in a Thursday evening news release that he plans to report to that job next week now that it has been identified. "Contrary to administration talking points, Dr. Bright has never refused to report to NIH, and now that his position there has been identified, he plans to begin next week," the attorneys said in a statement. "Dr. Bright is fully prepared to step into this new role unless Secretary Azar honors OSC's request and grants a stay of his reassignment." In response to his allegations of retaliation and a slow federal response, HHS said in a statement Thursday that Bright had not shown up to work despite receiving the same salary he did in his former role. "His whistleblower complaint is filled with one-sided arguments and misinformation. HHS is reviewing the complaint and strongly disagrees with the allegations and characterizations made by Rick Bright," an HHS release said.
"Appeals Court Revives Maryland, D.C. Emoluments Lawsuit Against Trump"by WSJ's Brent Kendall – A divided federal appeals court Thursday revived a lawsuit by Maryland and the District of Columbia alleging President Trump is illegally profiting from his office. The Fourth U.S. Circuit Court of Appeals, with all active judges participating, ruled 9 to 6 that Mr. Trump hadn't met the high legal requirements for obtaining dismissal of the case while it was still in its infancy at the trial-court level. The court said it recognized that the lawsuit made novel claims, but it said the president hadn't made a "clear and indisputable" showing that the lawsuit was so misguided that it had to be dismissed now. Judge Diana Gribbon Motz, writing for the majority, rejected claims that courts have no role in reviewing whether Mr. Trump is violating the Constitution's emoluments clauses, which prohibit the president from receiving things of value from foreign and state governments. "The notion that the president is vested with unreviewable power to both execute and interpret the law is foreign to our system of government," Judge Motz, a Clinton appointee, wrote. The emoluments lawsuit filed by Maryland and D.C. alleges the Trump International Hotel and related operations in the nation's capital have an unfair advantage over competing businesses in the region because foreign-government entities and other customers have sought to use Trump-owned properties to ingratiate themselves with the administration.

President Donald Trump @realDonaldTrump —Where is the 302? It is missing. Was it stolen or destroyed? General Flynn is being persecuted! #OBAMAGATE

Chuck Schumer – "This administration has been totally derelict in coming up with a testing program."

Everyone is too busy looking for an open barbershop today…Kidding