Florida Gov. Ron DeSantis was one busy bee on Monday. DeSantis starting the day with a meeting with his chief of staff Shane Strum, then a call with vice president Mike Pence, then a quick flight on Air DeSantis to Fort Myers to hold a press conference on COVID-19, and took time to announce that his administration is still accelerating "vital transportation projects" around the state.
IMMIGRATION
Mexico's recent spike in COVID-19 cases makes Trump look like the smartest guy in the room (again) for closing the U.S. Southern border with Mexico. Sen. Rick Scott was quick to reaffirm his support for Trump's decision. MUST READ
take our poll - story continues below
Completing this poll grants you access to The Floridian updates free of charge. You may opt out at anytime. You also agree to this site's Privacy Policy and Terms of Use.
MAKING SPACE GREAT AGAIN
Believe it or not, Rep. Charlie Crist is backing legislation that would bolster the U.S. space program. READ MORE
MAKE CHINA PAY
FL Attorney General Ashley Moody is pressing the U.S. Congress to start an investigation into Communist China over their responsibility in the spread of the coronavirus. READ MORE
THE TRAIL
President Donald Trump outraised Joe Biden in fundraising last month, but not by much. Could this be a sign that Trump's losing steam? Don't bet your money on it. READ MORE
Congressional candidate Kat Cammack continues to garner support for her campaign from first responders. Cammack has announced that the Marion County Professional Firefighters have joined the ranks of Professional Firefighters of Palatka, Alachua, and Gainesville, in endorsing her campaign?
Here is a snapshot of the most up-to-date numbers from the Florida Dept. of Health:
Visit The Floridian


 "President Trump Announces Plan And Funding To Help States Increase Coronavirus Testing" by The Floridian's Mona Salama – President Trump on Monday said the U.S. is on track this week to pass 10 million coronavirus tests conducted, and announced the distribution of $11 billion in federal funds throughout the states for the sole purpose of testing resources to achieve their testing goals. "In three months the FDA has authorized more than 92 different tests, and over 9 million have been performed here in the United States," Trump said from the White House Rose Garden Monday afternoon. "Three weeks ago we were conducting roughly 150,000 tests per day. Now we're doing approximately 300,000 tests per day and it will go up substantially from that number. This week, the United States will pass 10 million tests conducted nearly double the number of any other country. We're testing more people per capita than South Korea, the United Kingdom, France Japan Sweden, Finland, Finland, and many other countries, and in some cases combined." Speaking from the podium with two large banners that read "America leads the world in testing," Trump announced that his administration will begin distributing $11 billion from the CARES Act funding that will be sent to "America states, territories and tribe" to help governors "build their testing capability and capacities." The funds will be allocated on a formula based on how each of the states were impacted by the coronavirus outbreak, with the hardest-hit states receiving up to $500 million, as well as states' overall population size.
"Bernie Sanders mulling over a 2024 run for president?" by The Floridian's Javier Manjarres – In 2016, congressional Democrats rigged that year's Democratic presidential primary against Senator Bernie Sanders in favor of Hillary Clinton. Earlier this year, while they didn't overtly work against Sanders during his second presidential bid, congressional Republicans cast as much doubt as possible on his campaign, helping other like-minded candidates like Sen. Elizabeth Warren siphon enough votes from Sanders, and forced the senior senator to call it quits. Sanders was the big threat against their preferred presidential nominee, vice president Joe Biden. Now that he is out of the race and Biden appears to be his party's nominee, the Bernie Bros hope to keep the dream alive of another potential presidential run in 2024. But Sanders, who is 78-years-young, told the Washington Post that he most likely doesn't have another run for office in him. "I think it's very, very unlikely that I will be running for president ever again," said Sanders. Sanders added, "I think next time around, you're going to see another candidate carrying the progressive banner."
"Charlie Crist, Posey Signs On To Keep America First in Space Bill" by The Floridian's Daniel Molina – With the 59th anniversary of the first American human space flight of Alan Shepard piloting the Freedom 7 capsule during the Mercury program, Florida Reps. Bill Posey (R) and Charlie Crist (D) have introduced bipartisan legislation that would build on that important milestone, and help Keep America first in space. The American Space Commerce Act (H.R. 6783), the legislation supports American leadership in space, and it will provide an incentive for American space firms to keep investing in America and launching from American soil. Both lawmakers released statements discussing the matter, and both agreed that the United States needs to continue being the pioneer when it comes to space. Rep. Posey commented that "our domestic space launch industry is in our national security interest and America is up against unfair trade practices from nations like China and Russia that heavily subsidize space launches." Moreover, he expressed that the "bill provides a powerful incentive for our space firms to keep investing to support America's growing commercial space sector, further advancing our leadership in space and securing the ultimate military high ground for years to come." Echoing in his remarks, former Florida Governor Charlie Crist highlighted that "the U.S. aerospace industry plays a critical role in advancing our nation's space exploration goals, national security posture, and global competitiveness."
"Florida AG Ashley Moody wants Congress to investigate China" by The Floridian's Daniel Molina – Florida Attorney General Ashley Moody (R) called on Congress to investigate the communist Chinese government and their role in the current COVID-19 pandemic. In a letter directed to the leadership of the U.S. House and Senate Foreign Relations Committees, the Speaker of the House, the Senate Majority Leader and congressional leaders, Attorney General Moody joined 17 other state attorney generals in calling for Congress to investigate the possibility of China covering up the COVID-19 crisis and intentionally misleading countries regarding the severity of the virus. In the letter, Moody questions, "what did the Communist Party of China know, when did they know it and why did its members participate in a massive conspiracy to cover up and mislead the international community about the severity and highly contagious nature of the novel coronavirus?" She asserted that "we need answers and we need them soon" because "Americans are dying and millions are losing their jobs." In turn, America is demanding "to know whether China lied to the world as the coronavirus rapidly traveled from Wuhan to our shores – infecting and killing thousands along the way." Attorney General Moody also reinforced to congressional leaders that "we must all hold China accountable for the devastation and destruction caused by COVID-19" because "tens of thousands have died from the virus and millions have lost their jobs."
"Family members, prison reform advocates rally for furloughs for Florida inmates amid COVID-19 concerns" by WFTV's Daralene Jones – As family members push for the early release of state prison inmates, it appears Florida has little authority, to do that. But a letter has been sent to Corrections Secretary Mark Inch, requesting that he considers temporary release under a little known furlough program. Randy Cotton had served most of his 13-year sentence for various drug charges at Sumter Correntional Institution in Bushnell. On April 24, Cotton was rushed to a hospital because he was experiencing shortness of breath and respiratory distress. He tested positive for COVID-19. He died 14 days later on May 8. Cotton had underlying health conditions, according to the medical examiner's report Channel 9 obtained through public records laws. He was diabetic, had high blood pressure and an enlarged prostate.
It's a narrative Venessa Grullon fears for her husband who is serving his time at Tomoka Correctional Institution in Daytona Beach. "My husband is asthmatic, so it's just concerning. I wish the department of corrections would step up," Grullon said. Prison reform advocates are pressuring Inch, too. Greg Newburn is based in Florida, working for a national organization called Families Against Mandatory Minimums. He sent a letter to Inch requesting that he consider using an administrative rule that permits corrections to allow inmate furloughs.
"Florida's budget situation could become clearer by week's end" by The Center Square's John Haughey – Gov. Ron DeSantis said Monday he won't sign or amend the $93.2 billion fiscal year 2021 budget Florida lawmakers approved March 19 until he knows what financial assistance Congress may provide for states in recovering from COVID-19's economic effects. "We're looking to see what's happening in Washington, D.C.," DeSantis told reporters in Fort Myers. "I specifically have put off accepting the budget, or looking at the budget, because I wanted to see how all this went. It wouldn't have been appropriate for me to have signed the budget knowing we're going to have, you know, these uncharted waters." U.S. Sens. Bill Cassidy, R-Louisiana, and Sen. Bob Menendez, D-New Jersey, have introduced a bill to create a $500 billion stabilization fund for states to help cover public health costs and lost revenue during the coronavirus pandemic. DeSantis expects Congress to "do something for states this week." At that point, he added, he'll know what needs to be done and would use "all my tools to deal with it." The general assumption is Florida lawmakers would be recalled to Tallahassee before fiscal 2021 begins July 1 to address a host of issues, most notably a budget based on sales tax and user fee projections that likely will fall well short of forecasts.
"DeSantis outlines next steps in Florida's COVID-19 plan" by Fox 13 Tampa Bay's Llyod Sowers – Governor Ron DeSantis says the coronavirus numbers are improving statewide, but there are large differences depending on where you are in Florida. "There's more hospitalizations in Miami-Dade than in Collier, Lee, Pinellas, Hillsborough, and Duval combined. And it's not even close," he said. The governor spoke from Lee Health in Fort Myers where doctors say elective surgeries now allowed in phase-one reopening are still only about half the number they saw before the pandemic. DeSantis said Florida hospitals will receive the antiviral drug Remdesivir, but not right away. A federal government list shows New York, New Jersey, and Massachusetts will receive the drug first. DeSantis said Florida will in the second group of states to get it. DeSantis said he believes antibody tests will show that the coronavirus was here earlier than first believed. He also expects new antigen testing to arrive in Florida soon. "That one that just got emergency approval from the FDA for results in 15 minutes and it will be able to be produced, but I think it will be able to be mass-produced easier and get the results quicker," he continued.
"Coronavirus Florida: Businesses start opening around Boynton Beach" by Palm Beach Posts' Emily Sullivan – As the county marches into "Phase 1" of reopening, businesses and restaurants around the city are slowly opening doors and welcoming limited numbers of visitors. On and near the Intracoastal, Banana Boat, Two Georges and Hurricane Alley opened doors Monday, according to their Facebook pages. Farther south, Josie's Ristorante opened its dining room, according to its Facebook page. Sweetwater plans to open its own on Thursday at 5 p.m., said Sean Iglehart, one of its owners. "We're standing here right now, moving chairs around … we're playing tetris," Iglehart said. Salon Joseph opened today, and operations went smoothly, according to the salon. Hair By Arlenia in Leisureville Plaza plans to open next week, likely Monday, said owner Arlenia Rodriguez. About a mile away, Danny's Pizza Kitchen will not open its dining room until it can be filled to 50 percent capacity, said Danny Marke, who owns the shop. Mana Greek Bistro in Renaissance Commons also did not open its dining room Monday, citing efforts to plan for "a safe and responsible" reopen. Dominic's has not opened indoor seating but set up outdoor tables for customers as of today, according to the restaurant. Rotelli Pizza & Pasta opened its dining room Monday, said manager Phil Sneller. "With the times now, everybody's gotta adjust," Sneller said. "As each door is allowed to open, it's gonna just allow for more people to go out and … feel like they have their freedoms back."
"Dissatisfaction mounts over Florida's low, slow unemployment payments" by News 4 Jax's Mike Vasilinda – More than a quarter-million Floridians filed for unemployment last week. As of Friday, less than half of the unique claims that began flooding int the state's Office of Economic Opportunity six weeks ago half been paid. And not only are people unhappy that it takes so long for claims to turn into unemployment checks, they are also distressed that the payments — once they begin — are so small. Florida's $275 in weekly unemployment benefits were set in 1999. If they had kept up with inflation, the weekly stipend would be $432 and change. Only three states and Puerto Rico offer smaller benefits than Florida. Democratic lawmakers failed in their attempt to force a special session to deal with compensation. In a conference call session of a lawsuit seeking to speed up payments attorney Steve Andrews called it par for the course. "I've never seen any state make it easy for poor folks to be paid," Andrews said. The latest statistics show just 48% of the 1.3 million-plus claims the state has received have been paid. "It's amazingly frustrating," said unemployed Cape Coral graphic designer Kathy Read. Read has waited weeks, while her son, who lives in Massachusetts, got a payment on his unemployment claim in four days.
"Chief Justice Canady Releases 'Best Practices' for Florida Courts Amid COVID-19" by Daily Business Review/Law.com's Michael A. Mora – Florida's Chief Justice Charles Canady has issued "best practices" guidelines to help people better navigate the new remote procedures state courts are implementing amid the coronavirus pandemic. These guidelines cover four primary topics spanning a 21-page document. These guidelines are not limited to judges and court staff, but can also include attorneys, law enforcement agencies, litigants representing themselves in court and other groups. The first guideline, Helping Pro Se Litigants with Remote Appearance Technology, is directed toward judges and court staff in their use of technology for remote access. A second section, Representing Yourself and Using Remote Appearance Technology with the Courts, is a how-to guide on remote hearings for pro se litigants. The third, Management of Evidence in Remote Hearings in Civil and Family Cases, is aimed at judges, court staff and attorneys, to help them manage evidence and witnesses while juggling technology in civil and family cases. A fourth set of guidelines, the Out-of-County Inmates section, assists judges, prosecutors, public defenders and law enforcement agencies meet due-process requirements for suspects arrested outside their county of residence.
"The Florida Department of Agriculture and Consumer Services faces lawsuit for halting online concealed carry applications" by WCJB's Christopher Pinson – A lawsuit has been filed against The Florida Department of Agriculture and Consumer Services for halting online concealed carry applications. It alleges the pause has infringed on Floridians' second amendment rights. Floridian's haven't been able to apply for a concealed carry permit online for six weeks now. The Department's website says the pause is due to COVID-19, but President of Young Americans for Liberty Cliff Maloney argues the Department and its leader, Commissioner of Agriculture Nikki Fried have no legal right to halt applications.
"She's putting out political E-mails and working with gun-grabbing groups to try to send a message here," said Maloney. He's filed suit against the Department and Fried, who is the lone statewide elected Democrat. Maloney hopes to force the Department to reopen the online process. "We are just trying to make sure that every single person in the State of Florida has the right to defend themselves and has the right to defend their family, something Nikki Fried does not have the right to dictate," said Maloney. The Department argues the pause is to prevent people from submitting incomplete applications, being denied and losing their nonrefundable application fee. Applicants must submit fingerprints from one of its regional offices, a tax collector's office or police department, but many have been closed to the public throughout the pandemic.
"As Florida reopens, lawsuit filed over required use of face masks by business owners" by First coast News' Ken Amaro – As Florida reopens for business, not everyone is pleased with the conditions or requirements in place to stop the spread of COVID-19. This week a lawsuit was filed on behalf of David Leavitt, a Central Florida businessman over one county's face masks requirement. "This is not a political ploy said," Anthony Sabatini. The Florida lawmaker is also an attorney and filed suit to strike down Seminole County's executive order 20-017. His client runs a computer recycling business, but he is also the former Seminole County Libertarian Party chairman and is very much about protecting civil liberties. "What they've done is feel-good nonsense, bad policy and illegal," said Sabatini. For weeks, Leavitt has used his social media to fight to reopen, and this weekend he went a step further, suing Seminole County over its face mask policy. "No, my client does not plan to wear a face mask," said Sabatini. Executive order 20-017 requires business owners and their employees who are in contact with the public to wear masks. "Their executive order says that if you're within six feet of a customer or the person you are working with you have to wear a mask," he said. The Florida lawmaker said the order is illegal. Jay Zembower chairs the Seminole County Commission.  "We've never required all of our citizens to wear masks," he said.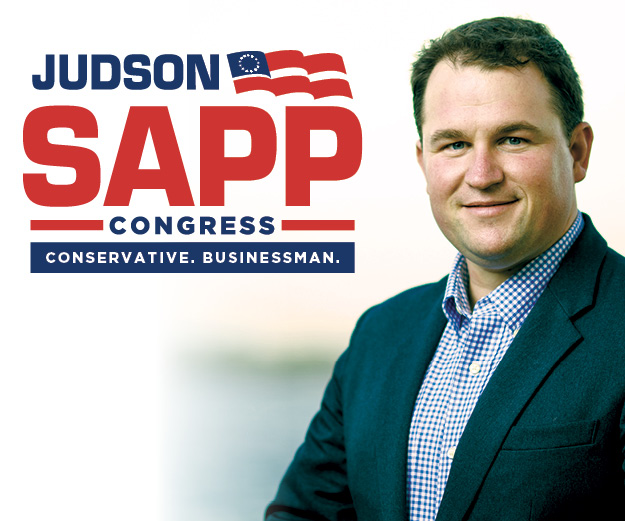 "Biden, accused of sexual assault, vows to reverse Trump protections for those accused of sexual misconduct" by Fox News' Gregg Re – Education Secretary Betsy DeVos' new Title IX reforms for how schools and universities handle alleged sexual misconduct — including a provision granting the accused the right to "submit, cross-examine and challenge evidence at a live hearing" — have drawn swift condemnation from top Democrats, including Nancy Pelosi. But the new regulations — which include restrictions on the scope of cases colleges are required to investigate and have the force of law — didn't initially draw a response from former Vice President Joe Biden, who now faces an allegation of sexual assault in 1993 by his former Senate staffer Tara Reade. Late Wednesday, several hours after the new rules were announced, Biden's campaign finally issued a statement on the matter, which began: "Survivors deserve to be treated with dignity and respect, and when they step forward they should be heard, not silenced." The statement went on to argue that the new rules give colleges a "green light to ignore sexual violence and strip survivors of their rights." "It's wrong," Biden said. "And, it will be put to a quick end in January 2021, because as president, I'll be right where I always have been throughout my career — on the side of survivors, who deserve to have their voices heard, their claims taken seriously and investigated, and their rights upheld."
"In reversal, Trump says task force will continue 'indefinitely' — eyes vaccine czar" by CNN's Kevin Liptak – President Donald Trump declared Wednesday his coronavirus task force would continue "indefinitely" a day after he and Vice President Mike Pence said they were phasing out the health-focused panel in favor of a group focused on reopening the economy. Trump, who said the panel would adopt a new focus on vaccines, is also considering naming an administration point person on treatment and vaccine efforts, according to people familiar with the matter. And Jared Kushner, the President's son-in-law and senior adviser, continues to play a central role in the White House's response effort, including on vaccines, despite questions about the efficacy of his attempts to source badly needed supplies. According to Pence's public schedule, the task force was slated to meet at 4 p.m. ET on Wednesday. A few hours earlier, Trump explained his retreat on phasing out the panel. "I thought we could wind it down sooner. But I had no idea how popular the task force is until, actually, yesterday when I started talking about winding it down," Trump said in the Oval Office, where he was meeting with nurses. "I get calls from very respected people saying, 'I think it would be better to keep it going, it's done such a good job.' "
"Coronavirus Casts Deep Chill Over U.S.-China Relations" by WSJ's Kate O'Keeffe, Michael C. Bender and Chun Han Wong – Relations between the U.S. and China, strained for years, have deteriorated at a rapid clip in recent months, leaving the two nations with fewer shared interests and a growing list of conflicts. The Trump administration has moved to involve much of the U.S. government in a campaign that includes investigations, prosecutions and export restrictions. Nearly every cabinet and cabinet-level official either has adopted adversarial positions or jettisoned past cooperative programs with Beijing, an analysis of their policies showed. Chinese officials, for their part, are following through on President Xi Jinping's call last fall to resist anything they perceive as standing in the way of China's rise. They have stepped up military activities in the contested South China Sea and intimidation of Taiwan, a U.S. ally, and state media has issued extraordinary public denunciations of Secretary of State Mike Pompeo. The coronavirus pandemic has deepened the rancor, bringing relations between the two to a modern-day nadir. Both governments are forgoing cooperation and trying to outmaneuver each other to shape events in the post-pandemic world order. President Trump, who has sharply criticized China for its handling of the outbreak, has said he is considering using tariffs and other ways to collect compensation for it from Beijing, though senior officials signaled this week that the administration is holding off on punishing China economically.
"Supreme Court's Ginsburg discharged from hospital" by Reuters' Andrew Chung and Lawrence Hurley – Justice Ruth Bader Ginsburg, at 87 the U.S. Supreme Court's oldest member, was discharged on Wednesday from hospital where she was treated for a benign gall bladder condition and took part remotely in arguments in two cases. In a statement released on Wednesday evening, court spokeswoman Kathy Arberg said Ginsburg is "doing well and glad to be home" after being discharged from Johns Hopkins Hospital in Baltimore. Earlier in the day, her participation in two arguments, conducted by teleconference amid the coronavirus pandemic, marked the latest instance in which the liberal justice withstood a health scare and returned swiftly to her duties on the court, where she has served since 1993. Ginsburg asked a number of questions and her voice sounded hesitant at times but largely remained firm. Ginsburg will return to the Baltimore hospital for outpatient visits in the following weeks, and a gallstone that caused the infection will be removed without the need for a surgical procedure, Arberg added. Ginsburg was treated for pancreatic cancer last year. The first case involved an Obamacare requirement regarding health insurance coverage for women's birth control. The second involved a federal law cracking down on so-called robocalls.
"US citizen detained in Venezuela speaks on state TV" by CNN's Jonny Hallam and Stefano Pozzebon, and Zamira Rahim – One of two American veterans detained earlier this week by Venezuelan security forces has appeared on state television in the South American nation. In a heavily edited video, Luke Denman is shown looking directly at the camera and describing his alleged role in what the Maduro government claims is a "failed coup" attempt organized by US security firm Silvercorp. Silvercorp has not responded to requests for comment. While it is not clear whether Denman was speaking under duress, Venezuela's government described the edited clip as a "confession". Denman was detained on Monday alongside fellow US military veteran Aaron Berry. Both men are former US special forces soldiers. In the video Denman is questioned by a man off camera, who asks the former soldier what he was doing in Venezuela. There was no indication that Denman had legal representation present during the interrogation. The Venezuelan government has broadcast edited video "confessions" in the past, a practice that has been criticized by human rights groups. Denman and Berry will be tried in a civilian court for their part in the alleged operation, the country's president Nicolas Maduro said earlier on Wednesday. The Venezuelan president has accused Silvercorp CEO Jordan Goudreau of masterminding the incident. Answering a question from CNN during a virtual press conference in Caracas on Wednesday, Maduro said the two men would receive a fair trial and that Venezuela's Attorney General office was now in charge of the detainees.
"Sources say Russia probe transcripts affirm officials came up empty on collusion: 'Schiff is in panic mode'" by Fox News' Brooke Singman – Transcripts of House Intelligence Committee interviews that have been cleared for release show top law enforcement and intelligence officials affirming they had no evidence of collusion between the Trump campaign and Russia during the 2016 election, senior administration and intelligence community officials told Fox News on Wednesday. This would align with the results of former Special Counsel Robert Mueller's investigation — which found no evidence of illegal or criminal coordination between President Trump, the Trump campaign and Russia in 2016 — but the numerous transcribed interviews could raise further questions about committee Chairman Adam Schiff's past statements saying that there was "direct evidence" of collusion. "Schiff is in panic mode," a senior administration official told Fox News. Earlier this week, House Republicans sought over 6,000 pages of transcripts pertaining to interviews conducted by the committee in 2017 and 2018, after the panel in September 2018 voted on a bipartisan basis to approve their public release. A day later, acting Director of National Intelligence Richard Grenell notified Schiff, D-Calif., that the redaction and declassification process was complete, and that the records were ready for release, putting the ball in Schiff's court.
"Israel's High Court Clears Way for Benjamin Netanyahu to Form Next Government" by WSJ's  Felicia Schwartz – Israel's top court ruled that Prime Minister Benjamin Netanyahu can form a government while under indictment, removing a final hurdle in the incumbent's bid to remain in power as he goes on trial later this month on corruption charges. The High Court this week reviewed eight separate petitions challenging a deal between Mr. Netanyahu and rival Benny Gantz to form a unity government after three inconclusive elections in a year. The two politicians said the coronavirus pandemic necessitated an end to continued political uncertainty. But their deal was challenged by nongovernmental organizations, other political parties and advocacy groups who argued Mr. Netanyahu shouldn't be leading a government while he faces bribery, fraud and breach of trust charges. Late on Wednesday, the panel of 11 High Court judges decided not to intervene. "The legal decision we've reached is not meant to detract from the seriousness of the pending charges against MP Benjamin Netanyahu…nor from the difficulty of the tenure of a prime minister charged with criminal acts," the justices wrote in their decision. "It is the result…of having the presumption of innocence."
"Trump vetoes Iran War Powers resolution" by CNN's Nikki Carvajal – President Donald Trump on Wednesday vetoed the Iran War Powers resolution, a bipartisan effort to rein in presidential authority to use military force against Iran without congressional approval. Trump called it a "very insulting resolution" and argued the measure was "based on misunderstandings of facts and law" in a statement. "This indefinite prohibition is unnecessary and dangerous," the White House said in a separate message to the Senate on Wednesday. Trump had long threatened a veto, which Congress isn't expected to have enough votes to override. But passage of the resolution, which Democratic Sen. Tim Kaine of Virginia introduced following the President's decision to order a strike that killed Iranian commander Qasem Soleimani in January, represented a significant rebuke of the President and highlighted congressional support for efforts to check the executive branch's war-making powers. Trump in his Wednesday statement claimed the resolution was "introduced by Democrats as part of a strategy to win an election on November 3 by dividing the Republican Party." The Senate passed the resolution with bipartisan support despite the President's vocal opposition. The Democratic-controlled House passed it the following month with a handful of Republicans crossing the aisle.
"CNN attack on ABC anchor David Muir's Trump interview draws criticism: 'What CNN wants is partisanship'" by Fox News' Brian Flood – CNN's in-house media pundits went after ABC's "World News Tonight" anchor David Muir Tuesday night in a rare attack on the mainstream media, but critics said it may have revealed more about CNN than about ABC News. Brian Stelter, the host of CNN's low-rated "Reliable Sources" media show, and his sidekick Oliver Darcy, attacked Muir in their media newsletter for the way the "World News Tonight" anchor conducted himself during an interview with President Trump. Stelter had promoted the interview on Twitter, even bragging about the size of Muir's nightly audience – but the pundit who has been dubbed media's "hall monitor" apparently didn't like what he saw. Darcy, who has penned Stelter's media newsletter fairly often lately, led Tuesday's edition with a headline, "Muir's miss," and he proceeded to trash the ABC News anchor. "David Muir had an enormous responsibility on his hands," Darcy wrote before listing off a variety of topics that were in the news when Muir sat down with the president, such as the coronavirus death toll and Trump's recent tweets. "Muir's interview was an opportunity to prosecute Trump on these issues and his conduct amid the crisis. It was an opportunity to ask him important Q's and hold his feet to the fire… but Muir missed," Darcy wrote. Cornell Law School professor William A. Jacobson took issue with Darcy's use of the word "prosecute" in Stelter's newsletter. "For [him] to call for reporters 'to prosecute' Trump is revealing, because to prosecute means to seek a desired outcome. Prosecuting Trump certainly is CNN's objective, but journalism should be about obtaining and revealing facts, not achieving predefined results," Jacobson told Fox News. "This is another reflection of how broken CNN's news operation is."
"Senate Republicans Return to Judicial Nominees Amid Coronavirus" by WSJ's Brent Kendall – Returning to the Capitol this week, mostly masked and socially distanced, Senate Republicans are devoting much of their attention to a top pre-coronavirus priority: placing as many conservatives as possible on the nation's federal courts. A featured player in the current push, Judge Justin Walker, 37 years old, faced a Senate Judiciary Committee hearing Wednesday, hoping for confirmation to a seat on the U.S. Court of Appeals in Washington, D.C. Judge Walker's longtime ties to Senate Majority Leader Mitch McConnell (R., Ky.), his conservative legal views and his relative youth help make him a polarizing pick for a powerful, life-tenured judgeship. Currently a federal trial judge in Kentucky, he gained attention recently for a coronavirus-era ruling in which he said the city of Louisville had "criminalized the communal celebration of Easter" with public-health restrictions that he said appeared more favorable to liquor stores than churches. The city said the judge misunderstood the city's position and didn't give it a chance to explain. Mr. McConnell has made judicial confirmations a guiding principle for the Senate since 2017, helping Mr. Trump place nearly 200 judges on the federal courts, including 51 on the federal appeals courts, a record at this point in any president's term. The majority leader has said his motto for 2020 is "leave no vacancy behind."

President Donald Trump @realDonaldTrump —The Lamestream Media is truly out of control. Look how they work (conspire!) together. They are the Enemy of the People, but don't worry, we will WIN in November!

((Rep. Nadler))) @RepJerryNadler –@HouseJudiciary Democrats Call for IG Investigation into AG Barr's Politicization of DOJ

Marco Rubio @marcorubio – Welcome move by the President. It's outrageous that 5 unelected bureaucrats wanted to invest the retirement savings of members of the U.S. military in Chinese companies actively working against the interests they are sworn to protect.
Debbie Wasserman Schultz @DWStweets – We are still in the midst of a crisis, but @SenRickScott & the GOP are already using COVID-19 as an excuse to slash spending for long-targeted social programs. Americans need help now. Economists say we need to provide more aid, not take it away.
Rep. Stephanie Murphy @RepStephMurphy – FL is regarded as the fishing capital of the world, but our fishing industry has been hit hard by #COVID19 & that's had a ripple effect on our economy. In April I urged @SecretaryRoss to quickly release aid the #CARESAct provided fisherman & I welcome this news.
Congressman Greg Steube @RepGregSteube -This is the problem with the media. @chucktodd deliberately spread lies to mislead the American public and falsely criticize this Admin. When he got caught, he wasn't even apologetic. When are you going to hold your "journalists" accountable, @NBCNews ?
Nikki Fried @nikkifried -There is no excuse for this. People shouldn't have to go through all of this to apply for unemployment benefits. RT if you agree @GovRonDeSantis needs to focus on getting people paid