SHOW US THE MONEY
A bipartisan effort led by Florida Rep. Stephanie Murphy (D) and Florida Rep. Mario Diaz-Balart (R) has directed a letter to Florida Governor Ron DeSantis (R) to accept and use $20.2 million in federal funds to ensure that elections are safer during the current COVID-19 pandemic. READ MORE
THE DEEP STATE
take our poll - story continues below
Completing this poll grants you access to The Floridian updates free of charge. You may opt out at anytime. You also agree to this site's Privacy Policy and Terms of Use.
It turns out that the disconnect between the more conservative wing of the Republican Party in the House of Representatives and establishment legislators runs deeper than most Americans thought, and are now being accused of being part of the "Deep State." Rep. Matt Gaetz may have a thing or two to say about this. READ MORE
THE BUG
It appears as if the spread of the deadly Coronavirus is slowing down, but that doesn't mean that many more Americans will not be infected and die. Even the White House couldn't keep the virus from entering through the front door. READ MORE
With that said, "The Race is On" in Florida's 19th congressional district as Republican Dr. William Figlesthaler has moved away from his COVID-19 awareness messaging effort and pivoted back focusing on traditional campaigning with his latest video. WATCH
Jewish-American Heritage Month
There is nothing like celebrating the achievements of the Jewish-American community here in the U.S. than to bash President Donald Trump and calling him anti-Semitic. READ MORE
Here is a snapshot of the most up-to-date numbers from the Florida Dept. of Health:
Visit The Floridian


Living with COVID-19

Protecting Babies During Coronavirus >>> House bill filed to prevent COVID-19 taxpayer-funded abortions

It's just politics >>> Florida Democrats politicize panhandle wildfire

It's Trump's fault, of course >>> Democrats say Trump's COVID-19 response caused historic unemployment

More money >>> Buchanan's District Receives Large Healthcare Aid
Focus Ron, Focus say Democrats >>> House Democrats urge DeSantis to prioritize safety during re-opening

Take your corn and shove it >>> Brian Mast takes incoming fire from Florida farmers over his water op-ed

Gaetz accuses Trey Gowdy of being a Deep State defender

Shalala: "Even the bubble of the White House can't keep this disease out"

Bipartisan House effort urges DeSantis to protect 2020 election
"1996 court document may help corroborate allegations against Biden" by The Floridian's Javier Manjarres – Vice president Joe Biden has "unequivocally" denied having sexually assaulted a former Senate office aide after she made a blistering accusation that he went under her skirt and penetrated her with his fingers. Now The Tribune in San Luis Obispo, California has unearthed a 1996 court document in which the accuser, Tara Reade, told her ex-husband Theodore Dronen that she had been sexually harassed in the Biden Senate office. According to The Tribune, Dronen corroborated Reade's harassment allegation in a statement he made in contesting a restraining order Reade had filed against him after he had filed for divorce. Before this document was discovered, Reade's allegation had only been verified by few people she had told over the years, but now it appears as if Americans could be inching towards finding out what really happened in 1993 between Ms. Reade and then-Senator Joe Biden. Dronen stated in his affidavit that Reade had "a problem she was having at work regarding sexual harassment, in U.S. Senator Joe Biden's office." "In the filing dated March 25, 1996, Dronen testified that he met Reade in the spring of 1993 while the two worked for separate members of Congress in Washington, D.C. Dronen wrote that Reade told him she "eventually struck a deal with the chief of staff of the Senator's office and left her position."
"Biden's virtual rally in Tampa implodes" by The Floridian's Javier Manjarres – Things have gone from really bad to as worse as they can get for Joe Biden's presidential campaign as his highly publicized virtual rally turns out to be a disaster. Forget about the series of gaffes he makes on a regular basis, or the allegation of sexual assault, Biden's virtual rally in Tampa Florida with U.S. Reps. Charlie Crist and Kathy Castor, and Sen. Janet Cruz, was nothing less than a colossal technological trainwreck. From looking at Biden's face to looking at a black screen, viewers dropped like flies, in "Joe Biden's 'virtual rally' was a fundamentally unserious comedy of errors that displayed the depths of his campaign's incompetency," spokesperson Emma Vaughn said. "Even if he had addressed his credible sexual assault allegations, no one would have been able to understand through the awful audio. If he can't run a livestream, how can we expect him to run our country?" At one point, the feed completely dropped out and left viewers staring at a black screen for several minutes. While Biden's campaign was left on hold waiting for their political "Geek Squad" to pick up the service call, Republicans quickly controlled their laughter and put out a statement mocking the failed rally.
"Wasserman Schultz bashes Trump during praise for Jewish-American women" by The Floridian's Daniel Molina – Florida Rep. Debbie Wasserman Schultz (D) took part in a Zoom discussion titled "From the Pogroms to the Polls," which covered resilience and determination and the contributions Jewish-American Women have made to the United States. Joining her in the discussion were Sheila Katz, the CEO of the National Council of Jewish Women; Ellen Freidin, an attorney, activist and the Chair of Fair Districts Florida; and Susan Gladstone, the Executive Director of the Jewish Museum of Florida – FIU. Honoring the 15th annual Jewish American History Month, Rep. Wasserman Schultz highlighted the contributions of Florida Rep. Elaine Bloom (D) and Florida Rep. Elaine Gordon (D) for contributing greatly to her own political bid at 25-years -old. Speaking of the trailblazing women before her, the Wasserman Schultz assured that she stands "on the shoulders of these women." Much was said about the political activism that Jewish American women have been a part of with Sheila Katz noting that "Jewish women get things done," adding that they "have advanced the fight to expand access to reproductive care, to ensure a fair and independent judiciary, to increase voter participation and protection as well as empowering women throughout the United States and in Israel."
"Florida Republicans hammer Democrats with $13 million in the bank" by The Floridian's Javier Manjarres – Republican Party of Florida (RPOF) Chairman Joe Gruters told reporters on Wednesday during a conference call with Trump Victory's regional Communications Director Rick Gorka, that state Republicans had a whopping $13.5 million in the bank, even after it "basically turned off" their fundraising efforts because of the coronavirus pandemic that hit the U.S. earlier this year. "We are fully locked and loaded," said Gruters, as he praised both President Donald Trump and Florida Gov. Ron DeSantis for helping raised campaign dollars, in particular at a single fundraising event in South Florida, where Republicans pulled together $3 million. The Florida Democratic Party is running a distant second to its Republican counterparts, as Florida Democrats continue to fall short with their grassroots efforts and with critical fundraising. According to the Florida Division of Elections, since the 2020 general election cycle started in early 2019, the RPOF has raised $17,492,371.63, while Florida Democrats have only raised $6,343,302.38. For those of you who just ran out of fingers to count with, the Florida GOP has an $11 million dollar-raised advantage over the Democrats.
"Rubio Agrees with Scott : No Bail Outs For Blue States" by The Floridian's Daniel Molina – This week, the New York Times published a letter sent to their editor from Florida Senator Rick Scott (R). In the letter, the Florida Senator slammed support for the federal government bailing out blue states, arguing that "Gov. Andrew Cuomo and liberal talking heads continue to misuse data to distract from the poor fiscal management of states like New York, Illinois and California." In response to the Florida Senator's letter, Florida Senator Marco Rubio (R) shared his own thoughts on the matter during an appearance on the Hugh Hewitt Show. Rubio showed his support for the former Florida Governor's words, but he did note that the issue is more complex. To begin with, Senator Rubio made a distinction between "two separate things," detailing that "number one is the money you owe, liabilities you have because of mismanagement and bad decisions." Because of that, "we should not be bailing that out." Second "is a sort of basic baseline of revenue that you need to pay firefighters, garbage pickup people, the sanitation department, and your building and code division, and your firefighters and police officers." In turn, "there's a baseline revenue there that we can't allow to decline."
"Waltz: China The Biggest Threat 'America has ever faced'" by The Floridian's Daniel Molina – It has just been announced that Florida Rep. Michael Waltz (R) has been named to the House Republicans' China Task Force, which is a committee of 15 Republican lawmakers that represents 14 committees of jurisdiction to coordinate policy on China and the threat it poses to the U.S. In a statement, Rep. Waltz expressed that the "Coronavirus has been a wake-up call to America that the Chinese government is not our friend – in fact, it's actually the most threatening adversary America has ever faced." The freshman congressman added that "in Congress, it's important we craft policy to put America's interests first and curb China's growing power." As the COVID-19 pandemic continues to plague the world, China has received heavy criticism over its spread of misinformation and its mishandling of the Coronavirus. In response, lawmakers have introduced numerous legislative efforts to hold China accountable. Praising Rep. Waltz, House Republican Leader Kevin McCarthy called the Florida Rep. "an excellent fit for this important task force," noting that "though new to Congress, he has already spent over 20 years serving his country as an Army officer, including multiple combat tours overseas in the elite Green Berets."
"Rick Scott: Florida Shouldn't Have to "Bail Out Liberal Politicians in Blue States" by The Floridian's Daniel Molina – Florida Senator Rick Scott (R) has directed a letter to the editor of the New York Times, responding to a recent editorial that argued there should be federal funding to bail out states. However, Senator Scott disagrees with the argument completely, instead making it clear that he wants to ensure taxpayer dollars for Coronavirus response are effectively used in response expenses and not to aid states feeling the effects of decades of having poor budget decisions that pre-date the COVID-19 pandemic. The letter, sent at the end of April and published this week, takes aim at several states who have Democratic Governors. In the letter, Senator Scott writes that "Gov. Andrew Cuomo and liberal talking heads continue to misuse data to distract from the poor fiscal management of states like New York, Illinois and California." The Senator then took aim at the New York Times, arguing that the "editorial advocates blue-state bailouts by comparing federal taxes paid by individuals to federal benefits (like Medicare and Social Security) received by individuals." The former Florida Governor details that "the issue at hand is not about what the citizens of our states pay in and receive in federal taxes and benefits," noting that "it's about how states have managed their budgets, and which ones are better prepared to withstand the coming fiscal challenges."
"Florida wildfires force hundreds to evacuate outside Pensacola, interstate closed" by Fox News' Travis Fedschun – Some 1,600 people have been forced to evacuate on Florida's Panhandle after raging wildfires burned several homes and left a portion of Interstate 10 closed on Thursday due to heavy smoke, according to officials. One of the blazes broke out Monday afternoon in Santa Rosa County, named the Five Mile Swamp Fire, after a prescribed burn by a private contractor got out of control, Florida Agriculture Commissioner Nikki Fried said in a news conference Thursday afternoon. "The threat is far from over and there is no rain forecasted," Fried said. She asked residents to stay alert and "be ready for a wildfire impacting their neighborhood." Fried also urged people in the area to pack a bag with necessary items, including important paperwork, so they could evacuate as quickly as possible if conditions arise. "This is an extremely dangerous and fast-moving wildfire situation that is evolving rapidly, so everyone in the affected area should follow directions from state and local officials," she told reporters. The Florida Forest Service said in a statement that the blaze east of Pensacola expanded to 10 times its size due to high winds and low humidity since Wednesday morning.
"Florida Attorney General Works with Uber to Help Domestic Violence Victims Escape Abuse" by Space Coast Daily – Florida Attorney General Ashley Moody and Uber announced a program to offer free rides to help victims of domestic violence escape abuse. There are reports of increases in domestic violence calls in some parts of the state while calls for safe shelter and abuse counseling are decreasing in many locations. There is growing concern that victims of abuse may not know that help and safe shelter are still available as social distancing measures are taken to slow the spread of COVID-19. Through this new program, free Uber rides will be directed to domestic violence shelters in areas of Florida that have seen the highest call volumes including Hillsborough, Orange, and Pinellas counties. "Victims of domestic violence need to know that help is still available and there are people who care deeply about their health and safety," said Moody. "Victims do not have to stay isolated with their abusers." Domestic violence shelters remain open around the state, and through this new program with Uber, I am hopeful that we can connect more victims with the shelter and life-saving services they need to escape abuse and begin the healing process."
"Florida vacation home owners sue Gov. DeSantis over ban on rentals during pandemic" by WTSP's Dale Greenstein and Chelsea Tatham – Hotels are open, but private vacation rentals are closed – and that's not fair. That's the argument a group of Floridians is making in a lawsuit they filed Thursday in federal court against Gov. Ron DeSantis. Galen Alsop is a retired fighter pilot, and his wife Wendy left her teaching job to manage the rental home in Destin they purchased with their life savings. Mike McGrath lives in Clearwater and owns two short term rental properties there. Paul Gasner calls Dunedin home. He owns vacation properties in Clearwater Beach and Pasco County. Mark Peery lives in Panama City Beach, and according to the lawsuit, renting his 21 properties and 150 weeks of time-share rights accounts for his whole livelihood. The final plaintiff is a company – Florida Beach Rentals, LLC – which acts as a rental agent for more than 200 properties around Tampa Bay. They all say the governor's executive order was "vague", "discriminatory" and deprived them of their constitutional rights. "[Gov. DeSantis] banned vacation rentals while leaving open hotels, resorts, and timeshares. Timeshare condos are allowed to open, resort lodges that are like condos are open. Condotels and fractionally-owned condos have basis to operate," the lawsuit reads. "The stated goal of keeping risky outsiders from coming to Florida is defeated in view of capacity-filled RV parks and hotel parking lots filled with out-of-state license plates."
"Florida nears 39,000 coronavirus cases as the death toll reaches 1,600" by Miami Herald's Michelle Marchante and Devoun Cetoute – Florida's Department of Health on Thursday confirmed 826 additional cases of COVID-19, bringing the state closer to 39,000 confirmed cases. The state has a total of 38,828. There were also 61 new deaths announced, raising the statewide death toll to 1,600. Thursday's overnight count of newly confirmed cases is the highest the state has seen since Friday, when more than 1,000 additional cases were confirmed. COVID-19 testing in the state has also increased since the weekend, with the state recording some of its highest daily numbers of new tests this week. More than half of the new cases and deaths were in South Florida:
 ▪ Miami-Dade County saw 214 additional confirmed cases of COVID-19 and 22 new deaths. The county's known total is now at 13,585. The death toll is at 454, the highest in the state.
▪ Broward County reported 124 additional confirmed cases of COVID-19 and 11 new deaths. The county's confirmed total is now at 5,677. The death toll is at 230.
▪ Palm Beach County saw 107 additional confirmed cases of COVID-19 and seven new deaths. The county's known total is now at 3,587. The death toll is at 222.
"Coronavirus Florida: Grant revives agency that did first drive-thru testing as state nears 39,000 cases" by Palm Beach Post's Jane Musgrave – After leading efforts to bring drive-thru coronavirus testing to Palm Beach County, a nonprofit health care agency found itself financially strapped, wondering if it would have to lay off doctors in a time when its patients needed it the most. On Thursday, FoundCare and three other health care agencies in the county received a total of $2.2 million from the federal government to continue coronavirus testing. "I don't need to be biting my fingernails, wondering how we will make payroll," said Yolette Bonnet, chief executive of the agency that opened a drive-thru testing center on March 16, roughly two weeks before the state got involved. The opening of the testing center at its Palm Spring clinic, which quickly became overwhelmed, came when only 160 people statewide had been diagnosed with COVID-19, including eight in the county. Five people across the state had died; none in Palm Beach County. Those numbers now seem part of the distant past. On Thursday, seven more residents were reported dead from COVID-19, raising the county's death toll 231. Statewide, 1,667 people have succumbed to the highly contagious respiratory disease. Of the state's 38,828 confirmed cases, 3,598 are in Palm Beach County, according to the Florida Department of Health. While the number of new cases has slowed in recent days, they have increased 15.3% statewide and 21.4% in the county since last Thursday.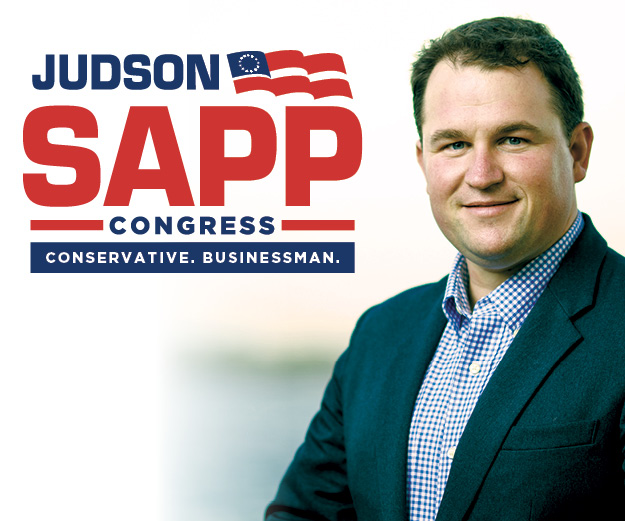 "Biden, accused of sexual assault, vows to reverse Trump protections for those accused of sexual misconduct" by Fox News' Gregg Re – Education Secretary Betsy DeVos' new Title IX reforms for how schools and universities handle alleged sexual misconduct — including a provision granting the accused the right to "submit, cross-examine and challenge evidence at a live hearing" — have drawn swift condemnation from top Democrats, including Nancy Pelosi. But the new regulations — which include restrictions on the scope of cases colleges are required to investigate and have the force of law — didn't initially draw a response from former Vice President Joe Biden, who now faces an allegation of sexual assault in 1993 by his former Senate staffer Tara Reade. Late Wednesday, several hours after the new rules were announced, Biden's campaign finally issued a statement on the matter, which began: "Survivors deserve to be treated with dignity and respect, and when they step forward they should be heard, not silenced." The statement went on to argue that the new rules give colleges a "green light to ignore sexual violence and strip survivors of their rights." "It's wrong," Biden said. "And, it will be put to a quick end in January 2021, because as president, I'll be right where I always have been throughout my career — on the side of survivors, who deserve to have their voices heard, their claims taken seriously and investigated, and their rights upheld."
"In reversal, Trump says task force will continue 'indefinitely' — eyes vaccine czar" by CNN's Kevin Liptak – President Donald Trump declared Wednesday his coronavirus task force would continue "indefinitely" a day after he and Vice President Mike Pence said they were phasing out the health-focused panel in favor of a group focused on reopening the economy. Trump, who said the panel would adopt a new focus on vaccines, is also considering naming an administration point person on treatment and vaccine efforts, according to people familiar with the matter. And Jared Kushner, the President's son-in-law and senior adviser, continues to play a central role in the White House's response effort, including on vaccines, despite questions about the efficacy of his attempts to source badly needed supplies. According to Pence's public schedule, the task force was slated to meet at 4 p.m. ET on Wednesday. A few hours earlier, Trump explained his retreat on phasing out the panel. "I thought we could wind it down sooner. But I had no idea how popular the task force is until, actually, yesterday when I started talking about winding it down," Trump said in the Oval Office, where he was meeting with nurses. "I get calls from very respected people saying, 'I think it would be better to keep it going, it's done such a good job.' "
"Coronavirus Casts Deep Chill Over U.S.-China Relations" by WSJ's Kate O'Keeffe, Michael C. Bender and Chun Han Wong – Relations between the U.S. and China, strained for years, have deteriorated at a rapid clip in recent months, leaving the two nations with fewer shared interests and a growing list of conflicts. The Trump administration has moved to involve much of the U.S. government in a campaign that includes investigations, prosecutions and export restrictions. Nearly every cabinet and cabinet-level official either has adopted adversarial positions or jettisoned past cooperative programs with Beijing, an analysis of their policies showed. Chinese officials, for their part, are following through on President Xi Jinping's call last fall to resist anything they perceive as standing in the way of China's rise. They have stepped up military activities in the contested South China Sea and intimidation of Taiwan, a U.S. ally, and state media has issued extraordinary public denunciations of Secretary of State Mike Pompeo. The coronavirus pandemic has deepened the rancor, bringing relations between the two to a modern-day nadir. Both governments are forgoing cooperation and trying to outmaneuver each other to shape events in the post-pandemic world order. President Trump, who has sharply criticized China for its handling of the outbreak, has said he is considering using tariffs and other ways to collect compensation for it from Beijing, though senior officials signaled this week that the administration is holding off on punishing China economically.
"Supreme Court's Ginsburg discharged from hospital" by Reuters' Andrew Chung and Lawrence Hurley – Justice Ruth Bader Ginsburg, at 87 the U.S. Supreme Court's oldest member, was discharged on Wednesday from hospital where she was treated for a benign gall bladder condition and took part remotely in arguments in two cases. In a statement released on Wednesday evening, court spokeswoman Kathy Arberg said Ginsburg is "doing well and glad to be home" after being discharged from Johns Hopkins Hospital in Baltimore. Earlier in the day, her participation in two arguments, conducted by teleconference amid the coronavirus pandemic, marked the latest instance in which the liberal justice withstood a health scare and returned swiftly to her duties on the court, where she has served since 1993. Ginsburg asked a number of questions and her voice sounded hesitant at times but largely remained firm. Ginsburg will return to the Baltimore hospital for outpatient visits in the following weeks, and a gallstone that caused the infection will be removed without the need for a surgical procedure, Arberg added. Ginsburg was treated for pancreatic cancer last year. The first case involved an Obamacare requirement regarding health insurance coverage for women's birth control. The second involved a federal law cracking down on so-called robocalls.
"US citizen detained in Venezuela speaks on state TV" by CNN's Jonny Hallam and Stefano Pozzebon, and Zamira Rahim – One of two American veterans detained earlier this week by Venezuelan security forces has appeared on state television in the South American nation. In a heavily edited video, Luke Denman is shown looking directly at the camera and describing his alleged role in what the Maduro government claims is a "failed coup" attempt organized by US security firm Silvercorp. Silvercorp has not responded to requests for comment. While it is not clear whether Denman was speaking under duress, Venezuela's government described the edited clip as a "confession". Denman was detained on Monday alongside fellow US military veteran Aaron Berry. Both men are former US special forces soldiers. In the video Denman is questioned by a man off camera, who asks the former soldier what he was doing in Venezuela. There was no indication that Denman had legal representation present during the interrogation. The Venezuelan government has broadcast edited video "confessions" in the past, a practice that has been criticized by human rights groups. Denman and Berry will be tried in a civilian court for their part in the alleged operation, the country's president Nicolas Maduro said earlier on Wednesday. The Venezuelan president has accused Silvercorp CEO Jordan Goudreau of masterminding the incident. Answering a question from CNN during a virtual press conference in Caracas on Wednesday, Maduro said the two men would receive a fair trial and that Venezuela's Attorney General office was now in charge of the detainees.
"Sources say Russia probe transcripts affirm officials came up empty on collusion: 'Schiff is in panic mode'" by Fox News' Brooke Singman – Transcripts of House Intelligence Committee interviews that have been cleared for release show top law enforcement and intelligence officials affirming they had no evidence of collusion between the Trump campaign and Russia during the 2016 election, senior administration and intelligence community officials told Fox News on Wednesday. This would align with the results of former Special Counsel Robert Mueller's investigation — which found no evidence of illegal or criminal coordination between President Trump, the Trump campaign and Russia in 2016 — but the numerous transcribed interviews could raise further questions about committee Chairman Adam Schiff's past statements saying that there was "direct evidence" of collusion. "Schiff is in panic mode," a senior administration official told Fox News. Earlier this week, House Republicans sought over 6,000 pages of transcripts pertaining to interviews conducted by the committee in 2017 and 2018, after the panel in September 2018 voted on a bipartisan basis to approve their public release. A day later, acting Director of National Intelligence Richard Grenell notified Schiff, D-Calif., that the redaction and declassification process was complete, and that the records were ready for release, putting the ball in Schiff's court.
"Israel's High Court Clears Way for Benjamin Netanyahu to Form Next Government" by WSJ's  Felicia Schwartz – Israel's top court ruled that Prime Minister Benjamin Netanyahu can form a government while under indictment, removing a final hurdle in the incumbent's bid to remain in power as he goes on trial later this month on corruption charges. The High Court this week reviewed eight separate petitions challenging a deal between Mr. Netanyahu and rival Benny Gantz to form a unity government after three inconclusive elections in a year. The two politicians said the coronavirus pandemic necessitated an end to continued political uncertainty. But their deal was challenged by nongovernmental organizations, other political parties and advocacy groups who argued Mr. Netanyahu shouldn't be leading a government while he faces bribery, fraud and breach of trust charges. Late on Wednesday, the panel of 11 High Court judges decided not to intervene. "The legal decision we've reached is not meant to detract from the seriousness of the pending charges against MP Benjamin Netanyahu…nor from the difficulty of the tenure of a prime minister charged with criminal acts," the justices wrote in their decision. "It is the result…of having the presumption of innocence."
"Trump vetoes Iran War Powers resolution" by CNN's Nikki Carvajal – President Donald Trump on Wednesday vetoed the Iran War Powers resolution, a bipartisan effort to rein in presidential authority to use military force against Iran without congressional approval. Trump called it a "very insulting resolution" and argued the measure was "based on misunderstandings of facts and law" in a statement. "This indefinite prohibition is unnecessary and dangerous," the White House said in a separate message to the Senate on Wednesday. Trump had long threatened a veto, which Congress isn't expected to have enough votes to override. But passage of the resolution, which Democratic Sen. Tim Kaine of Virginia introduced following the President's decision to order a strike that killed Iranian commander Qasem Soleimani in January, represented a significant rebuke of the President and highlighted congressional support for efforts to check the executive branch's war-making powers. Trump in his Wednesday statement claimed the resolution was "introduced by Democrats as part of a strategy to win an election on November 3 by dividing the Republican Party." The Senate passed the resolution with bipartisan support despite the President's vocal opposition. The Democratic-controlled House passed it the following month with a handful of Republicans crossing the aisle.
"CNN attack on ABC anchor David Muir's Trump interview draws criticism: 'What CNN wants is partisanship'" by Fox News' Brian Flood – CNN's in-house media pundits went after ABC's "World News Tonight" anchor David Muir Tuesday night in a rare attack on the mainstream media, but critics said it may have revealed more about CNN than about ABC News. Brian Stelter, the host of CNN's low-rated "Reliable Sources" media show, and his sidekick Oliver Darcy, attacked Muir in their media newsletter for the way the "World News Tonight" anchor conducted himself during an interview with President Trump. Stelter had promoted the interview on Twitter, even bragging about the size of Muir's nightly audience – but the pundit who has been dubbed media's "hall monitor" apparently didn't like what he saw. Darcy, who has penned Stelter's media newsletter fairly often lately, led Tuesday's edition with a headline, "Muir's miss," and he proceeded to trash the ABC News anchor. "David Muir had an enormous responsibility on his hands," Darcy wrote before listing off a variety of topics that were in the news when Muir sat down with the president, such as the coronavirus death toll and Trump's recent tweets. "Muir's interview was an opportunity to prosecute Trump on these issues and his conduct amid the crisis. It was an opportunity to ask him important Q's and hold his feet to the fire… but Muir missed," Darcy wrote. Cornell Law School professor William A. Jacobson took issue with Darcy's use of the word "prosecute" in Stelter's newsletter. "For [him] to call for reporters 'to prosecute' Trump is revealing, because to prosecute means to seek a desired outcome. Prosecuting Trump certainly is CNN's objective, but journalism should be about obtaining and revealing facts, not achieving predefined results," Jacobson told Fox News. "This is another reflection of how broken CNN's news operation is."
"Senate Republicans Return to Judicial Nominees Amid Coronavirus" by WSJ's Brent Kendall – Returning to the Capitol this week, mostly masked and socially distanced, Senate Republicans are devoting much of their attention to a top pre-coronavirus priority: placing as many conservatives as possible on the nation's federal courts. A featured player in the current push, Judge Justin Walker, 37 years old, faced a Senate Judiciary Committee hearing Wednesday, hoping for confirmation to a seat on the U.S. Court of Appeals in Washington, D.C. Judge Walker's longtime ties to Senate Majority Leader Mitch McConnell (R., Ky.), his conservative legal views and his relative youth help make him a polarizing pick for a powerful, life-tenured judgeship. Currently a federal trial judge in Kentucky, he gained attention recently for a coronavirus-era ruling in which he said the city of Louisville had "criminalized the communal celebration of Easter" with public-health restrictions that he said appeared more favorable to liquor stores than churches. The city said the judge misunderstood the city's position and didn't give it a chance to explain. Mr. McConnell has made judicial confirmations a guiding principle for the Senate since 2017, helping Mr. Trump place nearly 200 judges on the federal courts, including 51 on the federal appeals courts, a record at this point in any president's term. The majority leader has said his motto for 2020 is "leave no vacancy behind."

President Donald Trump @realDonaldTrump —Sleepy Eyes Chuck Todd should be FIRED by "Concast" (NBC) for this fraud. He knew exactly what he was doing. Public Airwaves = Fake News!

Nancy Pelosi @SpeakerPelosi – Chuck Schumer @SenSchumer – It's May 10th, and President Trump still doesn't have an adequate national testing strategy

ZZZZZZZZZzzzzzz