"DeSantis is a complete failure"
These are the words of Chris Nelson, an Broward County activist that recently defied a municipal ordinance of keeping off the beach in Fort Lauderdale over the past 4th of July weekend.
Nelson and others, including Republican congressional candidates Jessi Melton who DeSantis is said to be supporting, stormed the beach, telling The Floridian that he "didn't care if he got arrested," calling the beach closing unconstitutional. READ MORE Nelson, Melton, and others like-minded individuals oppose any mandate to wear masks and beach and business closings. Apparently Nelson doesn't like DeSantis anymore.
take our poll - story continues below
Completing this poll grants you access to The Floridian updates free of charge. You may opt out at anytime. You also agree to this site's Privacy Policy and Terms of Use.
Florida Democrats
Their job is to rail against President Trump and Republicans. It's election season, so we get it.
But hypocrisy is hypocrisy, and when Democrats took a shot at Trump by saying that he has failed Americans by not helping small business, just large businesses, well, we have to call that out too.
According to the state GOP, Florida Democrats received up to $1 million from PPP. What no "Thank you Mr. President?"
Visit The Floridian


Rep. Debbie Mucarsel-Powell @RepDMP –56 years ago, the Civil Rights Act was signed into law. The act created a new American vision by formally ending segregation and banning discrimination based on race, religion, color, sex, and national origin. We still have work to do in order to fulfill this promise.
Marco Rubio @marcorubio -10000 positive tests in one day in #Florida is unsettling & certainly not irrelevant. But many of them won't get sick The real concern is how many high risk people will they end up infecting Why we need daily numbers on admissions for #COVID-19 treatment in hospitals & in ICU
Mario Diaz-Balart @MarioDB -The June #JobsReport serves as proof that our economy is recovering and coming back stronger than before. This is the product of good economic policy.
Debbie Wasserman Schultz @DWStweets -10,109 new COVID cases in a single day. @GovRonDeSantis MUST mandate masks statewide ahead of the holiday weekend or we will see even greater numbers. The time to act is now.
Rep. Lois Frankel @RepLoisFrankel –Today, one of Jeffrey Epstein's enablers, Ghislaine Maxwell, was arrested. While we can't undo the damage Epstein caused the survivors of his abuse, I hope she is brought to justice.
Congressman Greg Steube @RepGregSteube –4.8 MILLION jobs added in the month of June! @realDonaldTrump has again exceeded expectations in putting people back to work and beating this pandemic.
Rep. Val Demings @RepValDemings –We have seen that corrupt Trump administration officials have simply refused to obey legally binding subpoenas. They know that the president's fixer, AG Barr, won't hold them accountable. That tune is about to change.
Rep. Donna E. Shalala @RepShalala –Celebrate 4th of July by wearing a mask. People between the ages of 25 – 34 represent the largest share of new cases in FL. While #COVID19 poses a lower risk for this group, it does not mean it's acceptable to forgo public health precautions.


"Michael Dreikorn' money woes are sinking his campaign" by The Floridian's Javier Manjarres – It is everyone's right to seek public office if they choose to do so, but unfortunately for some, running for office is probably the last thing they should be doing, especially if they are saddled with as much baggage as current Lee County Commission candidate Michael Dreikorn.  If the name sounds familiar, it should. Dreikorn ran for congress in 2014 against Curt Clawson, Lizbeth Benacquisto, and Paige Kreegel. After losing that race with just over 10% of the vote, Dreikorn decided to challenge Benacquisto again, this time for her Florida Senate seat, where he was bested by nearly 20 points. In a classic "third times the charm" attempt, Dreikorn was able to quench his political ambitions by winning a spot on The Matlacha/Pine Island Fire Control District in 2016, although unopposed in the election. Now, Dreikorn still chasing his political ambitions is running for the District 1 seat on the Lee County Commission. A self-proclaimed Tea Party Patriot, Dreikorn is running on an accountability and transparency platform. But when it comes to accountability and transparency, it seems Dreikorn has a lot of explaining to do to voters before they put him in charge of Lee County's $2 billion budget.
"Jessi Melton to Deutch: Jewish-Americans are "Your People"" by The Floridian's Javier Manjarres – The Republican congressional race in Florida's 22nd district was virtually non-existent before the COVID-19 pandemic all-but shut down the nation and electioneering was we know it. But thanks to Republican congressional candidate Jessica 'Jessi' Melton, she has turned her primary race into an eye-opening and eyebrow-raising contest that has caused some voters to shake their heads in disbelief, especially remarks made about Jewish-Americans, Melton has become a prolific "Tweeter" since the outbreak of the virus, pushing the envelope on many contentious and controversial topics. Her efforts have garnered a significant following of national political activists, as well as support from people who push conspiratorial theories. About two weeks ago, the devout Christian or "Believer" defended fellow "Christian" Actor Mel Gibson over the "hearsay" accusation made by Jewish-American actress Winona Ryder alleging that Gibson directed anti-Semitic jokes against her. "We were at a crowded party with one of my good friends, and Mel Gibson was smoking a cigar, and we're all talking and he said to my friend, who's gay, 'Oh wait, am I gonna get AIDS?'" said Ryder "And then something came up about Jews, and he said, 'You're not an oven dodger, are you?'" (Fox News)
"Supreme Court Rules States Can Punish 'Faithless Electors' Voters" by The Floridian's Mona Salama – The Supreme Court on Monday ruled unanimously that states can punish or remove rogue members of their Electoral College who refuse to cast their votes for the presidential candidate they were pledged to support. In a 9-0 ruling, the court's opinion, arising out of a case from Washington state and in Colorado said presidential electors must act as their states require, with a fine imposed just like in Washington state, and in Colorado, the removal of an elector are both constitutional. Writing for the majority, Justice Elena Kagan said allowing punishment of wayward electors was consistent with the Constitution and American tradition. "The Constitution's text and the Nation's history both support allowing a State to enforce an elector's pledge to support his party's nominee—and the state voters' choice—for President," Kagan wrote in her majority opinion. "Today, we consider whether a State may also penalize an elector for breaking his pledge and voting for someone other than the presidential candidate who won his State's popular vote. We hold that a State may do so."
"Does Florida's new law go far enough to protect our waterways?" by WINK – Does a new law designed to protect our waters go far enough? While many agree that the Clean Waterways Act is a step in the right direction, some believe it falls well short of what we really need and doesn't get to the root of the problem that contributed to water woes in 2018. "It does contain a lot of the things that we, the task force itself, put into the consensus document that we wrote up," said Dr. James Sullivan, a member of the Blue-Green Algae Task Force. "Things like transferring septic permitting, septic system permitting, from the DOH to the DEP, which is probably where it truly belongs." Others who keep an eye on our water, like the Florida Springs Council, believe the new law doesn't go far enough. "Everglades environmental policy has become Florida environmental policy, so while the bill does do some good things for South Florida and Everglades, it completely ignores everything north of Orlando," said Ryan Smart, executive director of the council. Groups like Captains for Clean Water echo the council's concern for keeping tabs on agriculture. "All of these nutrients are flowing into Lake Okeechobee and then you have all these legacy nutrients in Lake Okeechobee from the last 100 years of pollution," said Capt. Daniel Andrews, co-founder and executive director of Captains for Clean Water. However, those in the agriculture industry say they're doing the best they can.
"Florida Department of Education orders all its schools to reopen campuses in August after coronavirus closures" by Fox News' Bradford Betz – The Florida Department of Education issued an emergency order on Monday mandating that all of its schools must reopen for the fall semester, following months of closure due to the coronavirus. The order, signed by Commissioner of Education Richard Corcoran, addresses all school boards and charter school governing boards. It says that all "brick and mortar schools" must reopen beginning in August at least five days per week and that they must follow the guidelines as set by the Florida Department of Health. "Education is critical to the success of the state and to an individual, and extended school closures can impede the educational success of students, impact families' well-being and limit many parents and guardians from returning to work," wrote Corcoran in the order. The department's order further requires all schools that accept state scholarship money to submit a reopening plan that satisfies the state's requirements. The order from the Florida Department of Education follows President Trump's tweet earlier in that day that, "SCHOOLS MUST OPEN IN THE FALL!!!" Schools in nearly every state closed in March amid the worsening coronavirus pandemic. Most school districts provided online teaching for the remainder of the school year.
"Florida permit owners can legally carry concealed weapons wearing a mask for health purposes" by WINK – There's a lot of misinformation out there about whether you can carry your gun while wearing a face mask. We looked at the legalities of carrying concealed weapons while wearing masks during the coronavirus pandemic in Florida Monday. A representative with Charlotte County Sheriff's Office told us it's allowed as long as those with permits are wearing masks for health purposes and falling further guidelines. This is relevant for Guy Lemakos, who operates 2 Guys Gun Shows, ahead of one of his events this weekend at the Charlotte County Fairgrounds. "We've done two year's worth of business over the past three months," said Lemakos said. Caused by concerns for COVID-19, Lemakos expects a crowd at this weekend's gun show at the Charlotte County Fair Association fairgrounds, even though it's normally slow season. "As soon as the governor started issuing the stay-at-home order, people got a little scared and brought home security to the front burner," Lemakos said. And Skip Conroy, the community affairs supervisor with Charlotte County Sheriff's Office, told us people with permits can conceal and carry while wearing a face covering, as long as the mask isn't worn to intimidate others, or while committing a crime. "We are in the middle of a pandemic," Conroy said. "People are wearing masks for medical reasons and self-protection."
"Judge abruptly reverses order to have fact-finder investigate South Florida ICE jails" by Miami Herald's Monique O. Madan – Just hours after appointing an independent fact-finder to investigate possible "inhumane conditions, deliberate indifference and cruel and unusual punishment" at three South Florida immigration detention centers, a Miami federal judge abruptly reversed her order Monday without explanation. In an eight-page scathing order filed earlier in the day, U.S. District Court Judge Marcia G. Cooke assigned an investigator to determine whether or not U.S. Immigration and Customs Enforcement officials have violated her previous court orders aimed at preventing coronavirus cases behind bars. However, hours after naming Michael B. Chavies – a longtime Miami trial lawyer, former Miami-Dade circuit judge and partner at Akerman LLP in Miami – to inspect and investigate the Krome Processing Center in Miami-Dade, the Broward Transitional Center in Pompano Beach and the Glades Detention Center in Moore Haven, Cooke undid her order. It's unclear why Cooke reversed her order, but according to Akerman's own website, the law firm has done white-collar work, defense work and regulatory litigation involving federal agencies such as the Department of Homeland Security — which oversees ICE — among 15 other federal agencies. It's unknown if the judge will issue a revised order.
"Gov. DeSantis argues COVID picture in Florida isn't as bleak as it seems" by Florida Phoenix's Michael Moline – Gov. Ron DeSantis urged Floridians not to be alarmed at the persistent spikes in positive tests for COVID-19, and suggested they're not as bad as they seem given the true extent of the disease's spread among non-symptomatic people including young adults. As of 11 a.m. Monday, the Florida Department of Health had reported an additional 6,336 positive coronavirus test results and 47 deaths, for a total of 206,447 positive tests and 3,778 deaths. The positivity rate was around 15 percent. However, the U.S. Centers for Disease Control and Prevention has estimated that actual infections may run 11 times greater than the number of recorded infections, based on testing for coronavirus antibodies in four South Florida counties between April 6 and April 10 — when the area had reported 10,500 diagnosed cases, the governor said. A University of Miami study, meanwhile, found an infection rate 16 times higher than the reported diagnoses, he added. "That means a couple of things. It means the virus is more widespread than what the cases would say. It also means that the fatalities are less than a simple raw case fatality rate, because you'd have to include all of the infections doing a seroprevalence [survey]," DeSantis said during a news conference at the U.F. Health hospital in The Villages, a retirement community in north Central Florida. The CDC now estimates the national fatality rate at 0.26 percent. The same metric would bump Florida's fatality rate (about 1.9 percent by the usual measure) to about 0.19, he said.
"Florida Attorney General Recognizes Five Volunteers as 'Super Senior Sleuths' For Contributions Against Scams" by Space Coast Daily – Moody is honoring Seniors vs. Crime volunteers for the second year in a row and his year, due to COVID-19, she is presenting the awards virtually. 2020 Super Senior Sleuths for taking extraordinary steps to protect Floridians through Seniors vs. Crime include:
■ David Cunningham, volunteer at the Seniors vs. Crime Marion County office;
■ Gary Hinthorne, volunteer at the Seniors vs. Crime Cape Coral office;
■ Tomme Mayne, volunteer at the Seniors vs. Crime Flagler County office;
■ Betsy Robins, volunteer at the Seniors vs. Crime Navarre office; and
■ Jean Sporrier, volunteer at the Seniors vs. Crime Port St. Lucie office.
"I am overjoyed to be honoring these individuals for the work that they do to protect older Floridians. It is wonderful to see seniors using their golden years to give back to the community and fight for justice," said Moody. "I only wish I was able to honor them in person. After hearing about the extraordinary work they do in their communities, I know that all Floridians will agree, Florida's seniors have a great team standing guard against fraud."
"U.S. Coast Guard Interdicts 14 Haitian Migrants 26 Miles Off Florida's East Coast" by Space Coast Daily – Coast Guard 7th District watchstanders received a report of a disabled 21-foot pleasure craft with 14 migrants aboard. Watchstanders launched a Coast Guard Station Fort Pierce 33-foot Special Purpose Craft—Law Enforcement crew, a Coast Guard Station Lake Worth Inlet 45-foot Response Boat—Medium crew and a Coast Guard Air Station Miami HC-144 Ocean Sentry airplane crew to search. The Air Station Miami airplane crew located the disabled vessel and vectored in Station Fort Pierce, Station Lake Worth Inlet and the Coast Guard Cutter Manatee (WPB-87363) crew. After determining there were no COVID-19 concerns the cutter Manatee crew embarked the 10 Haitian males and 4 Haitian females. While aboard the cutter Manatee, two Haitian females fainted and were medevaced to a higher level of care. The cutter Manatee crew transferred 10 Haitian migrants to Bahamian authorities in Freeport, the Bahamas, and two Haitian migrants to U.S. Customs and Border Protection agents in Lake Worth Inlet. "The Coast Guard and our partner agencies' first priority is safety of life at sea and these voyages, in many situations, aren't safe," said Cmdr. Rick DeTar, Sector Miami response department head. "The Coast Guard and our partner agencies maintain their focused and coordinated efforts to interdict and stop these unlawful migration attempts in to the United States."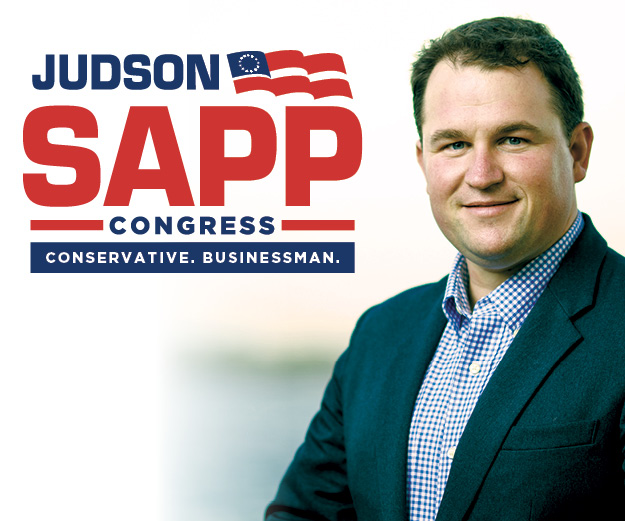 "Atlanta mayor says Wendy's occupied by protesters will be cleared after shootings; 8-year-old girl killed" by Fox News' Bradford Betz – After a night of a dozen shootings, including one in which an 8-year-old girl was killed, Atlanta Mayor Keisha Lance Bottoms on Sunday said protesters could no longer occupy the Wendy's where a police officer shot and killed Rayshard Brooks last month. The girl, identified by police as Secoriea Turner, was killed not far from the scene where Brooks was shot on June 12, Atlanta's Fox 5 reported, citing police. Police said Turner was riding in a car with her mother and another adult when a group fired multiple times at the vehicle, hitting the girl. Turner died at a nearby hospital. No suspects have been identified. Police were investigating. "Now we are demanding action for Secoriea Turner, and all other people who were shot in Atlanta last night," Bottoms said during a Sunday-night news conference. "Enough is enough. If you want people to take us seriously and you don't want us to lose this movement, we can't lose each other." Bottoms said the family had been trying to get around barriers outside the Wendy's just before the shooting, WSB-TV reported. The city reportedly had tried to take down the barriers multiple times in recent weeks. "At the point that an 8-year-old baby is killed, the discussions have ended," Bottoms said, in announcing that the city will no longer negotiate with protesters and will clear the area.
"Kanye West says he's running for president. But he hasn't actually taken any steps" by CNN's Alaa Elassar – Getting on the ballot won't be Yeezy. Kanye West said Saturday he is running for president in the 2020 US election, an apparent challenge to go head-to-head with President Donald Trump. "We must now realize the promise of America by trusting God, unifying our vision and building our future," West tweeted. "I am running for president of the United States! #2020VISION." West tweeted his plans days after teasing a new song and announcing a new album titled "God's Country." Fans immediately tweeted their support for the musician and business mogul, who has a history of promoting himself and his projects with political statements. So far, it doesn't appear West has any intention of actually running for president. With the election only four months away, West still needs to register with the Federal Election Commission, present a campaign platform, collect enough signatures to get on the November ballot and more. He has already missed the deadline to file as an independent candidate in many states. Still, he's garnered at least one notable endorsement. Tesla CEO Elon Musk, who was recently photographed with West, responded to his tweet with: "You have my full support!"
Kim Kardashian West also retweeted her husband's announcement with an American flag emoji. West's announcement isn't the first time he's teased the idea of running for US president. West first said he would run for president at the 2015 MTV Video Music Awards. He ended his acceptance speech for the Video Vanguard Award by saying he would run in 2020. But in January 2019, he tweeted "2024," seemingly delaying his plans.
"Coronavirus Researchers Compete to Enroll Subjects for Vaccine Tests" by WSJ's Jared S. Hopkins and Peter Loftus – Vaccine researchers are trying new tacks in an unprecedented effort to recruit the tens of thousands of healthy volunteers needed to finish testing coronavirus shots in late stages of development. Quickly lining up all the subjects for so many studies at the same time poses several challenges, creating competition among companies. Given the urgency, researchers are taking unusual steps, such as recruiting at pharmacies, enlisting churches in searches for subjects and even requesting employees and families to ask around. Researchers are also rolling out algorithms to target recruitment in places at risk of getting hit with the virus. Finding the patients will be crucial to conducting the trials to evaluate whether the experimental vaccines safely protect against the virus. The broader population can't start getting vaccines until the shots pass muster in the trials. The trials must enroll enough patients, in enough different parts of the U.S. and overseas, so that sufficient numbers are exposed to the virus to enable researchers to measure whether it works. So many vaccines are nearing the pivotal testing phase that researchers and companies feel they must go to extraordinary lengths to recruit all the subjects needed.
"Trump to hold outdoor New Hampshire rally July 11, campaign announces" by Fox News' Paul Steinhauser – President Trump's re-election campaign announced Sunday that the president will headline an outdoor rally in the battleground state of New Hampshire next weekend, just his second rally since the coronavirus pandemic swept across the nation in March. Campaign staffers said the rally will be held next Saturday, July 11, at the Portsmouth International Airport in Portsmouth, New Hampshire. The president drew smaller-than-expected crowds at his first rally, which took place in Tulsa, Okla., on June 20. The Trump campaign had touted that 1 million people had requested tickets for the Oklahoma rally. Ultimately, large portions of the upper deck of the 19,000-capacity arena were empty as the president addressed the crowd. The Trump campaign pushed back on suggestions that he failed to draw a big enough crowd, noting that the event attracted over 4 million viewers "across all of the campaign's digital media channels" and spotlighting that Fox News — which carried the event live — had its best Saturday night ratings in its nearly 25-year history. The coronavirus outbreak has seen less of an impact on New Hampshire than in the more populated U.S. states. Rockingham County, which includes Portsmouth, has reported fewer than 1,500 confirmed cases and 90 deaths overall, generally with fewer than 10 new cases daily.
"AOC, Omar, Tlaib and Pressley launch joint fundraising committee 'Squad Victory Fund'" by CNN's Clare Foran and Gregory Krieg – Democratic Reps. Alexandria Ocasio-Cortez of New York, Ilhan Omar of Minnesota, Rashida Tlaib of Michigan and Ayanna Pressley of Massachusetts are launching a joint fundraising committee called the "Squad Victory Fund," the latest effort by the well-known freshmen lawmakers to support one another and their advocacy for progressive priorities. The Squad Victory Fund will be able to raise money to support the reelection campaigns for the four congresswomen as well as their political action committees known as leadership PACs. The four members of the so-called squad have become high-profile targets for criticism from Republicans, who have sought to turn their support for progressive agenda items like Medicare for All and a Green New Deal into a liability for the Democratic Party. At the same time, each of the four lawmakers has amassed devoted national followings and unusually high name recognition during their first term in office. They all have the ability to raise substantial amounts of money with Ocasio-Cortez and Omar ranking among the top fundraisers in Congress, according to the Center for Responsive Politics. The joint fundraising committee will create a new opportunity for the four freshmen lawmakers to combine the power of their resources in support of shared goals.
"Trump Jumps on Preserving Monuments as Winning Campaign Issue" by WSJ's Catherine Lucey – President Trump has seized on saving statues and preserving monuments to American history as a winning issue for his re-election, attacking protesters and Democrats in remarks over the Independence Day weekend. The president's effort to exploit cultural divides is a familiar tactic, recalling the "American carnage" he described in his inaugural address. The message is complicated this year by a pandemic and a national debate over race relations. The emphasis on protecting the U.S.'s iconography from critics comes after Mr. Trump has urged crackdowns on protesters and defended police against some liberals who call for defunding departments. On an official visit Friday to Mount Rushmore that bore all the hallmarks of a campaign rally, Mr. Trump condemned what he called "a new far-left fascism that demands absolute allegiance. If you do not speak its language, perform its rituals, recite its mantras, and follow its commandments, then you will be censored, banished, blacklisted, persecuted, and punished." Mr. Trump repeated some of the same appeals Saturday from the White House, saying he was in the "process of defeating the radical left" and pledging not to give in to an "angry mob."
"Possible Biden VP pick dodges question on taking down George Washington statues" by Fox News' Ronn Blitzer – Sen. Tammy Duckworth, D-Ill., is among the shortlist of political figures that presumptive Democratic presidential nominee Joe Biden is rumored to be considering as a running mate, but she balked when asked about a sensitive subject that has been on the forefront of political discourse. Appearing on CNN's "State of the Union" Sunday morning, Duckworth was asked about recent calls to remove monuments commemorating American founding fathers like Presidents George Washington and Thomas Jefferson because they were slave owners. Rather than answer directly, Duckworth first changed the subject, then made inaccurate references to President Trump's speech at Mount Rushmore on Friday evening. "Well let me just say that we should start off by having a national dialogue on it at some point, but right now we're in the middle of a global pandemic … and one the countries who are opposed to us, Russia, has put a bounty on American troops' heads," she said. "What really struck me about the speech that the president gave at Mount Rushmore was that he spent more time worried about honoring dead Confederates than he did talking about the lives of 130,000 Americans who lost their lives to COVID-19 or by warning Russia off the bounty they're putting on Americans' heads."
"Mayors and governors are vying for more control over combating coronavirus" CNN's Tami Luhby – In the absence of federal mandates, state and local officials must figure out on their own the tricky road to reopening safely amid the pandemic. The resurgence of the virus, particularly in the Sun Belt, has left some mayors of hotspot cities frustrated with their governors over their lack of control to require residents to wear masks or stay at home. Austin, Texas, is within two weeks of having its hospitals overrun — and its intensive care units could fill up even sooner, Democratic Mayor Steve Adler told CNN's Dana Bash Sunday on "State of the Union." He doesn't necessarily want Republican Gov. Greg Abbott to issue a statewide stay-at-home order, but he wants the ability to do so for his city's residents. "You know, we had that local control back in March, and we exercised it," Adler said Sunday on the same program. "I want that local control now." That sentiment was echoed by Judge Lina Hidalgo, the top elected official in Harris County, Texas, which includes Houston. Abbott's recent mandate ordering most Texans to wear masks in public will make some difference, but it's not enough, she said. "Right now, folks need to stay home and I need the authority to enforce it," Hidalgo, a Democrat, said on ABC's "The Week" on Sunday. Abbott also issued a proclamation giving mayors and county judges the ability to restrict some outdoor gatherings with more than 10 people.
"Supreme Court to Decide Federal Courts' Authority Over Claims From Overseas Atrocities" by WSJ's Jess Bravin – The Supreme Court agreed Thursday to decide whether federal courts can hear claims stemming from atrocities committed overseas, including the looting of Jewish property during the Holocaust by German and Hungarian authorities and the exploitation of enslaved children from Mali in cultivating cocoa for multinational food processors. Federal appeals courts hearing separate lawsuits authorized the victims and their heirs to pursue the claims in the U.S., causing Germany, Hungary and the food processors, backed by the Trump administration, to appeal to the Supreme Court, arguing that federal statutes and international-law principles forbid U.S. courts from hearing the claims. The German case stems from 1935, when Nazi leader Hermann Göring allegedly forced a consortium of Jewish art dealers in Frankfurt to sell a trove of Prussian religious artifacts for a fraction of its value. Most of the art dealers fled Germany; one who remained soon died. In November 1935, Göring reportedly presented the collection, known as the Welfenschatz or Guelph Treasure, to Hitler as a gift. Heirs of the art dealers, including several U.S. citizens, sued to recover the property, currently held by a museum in Berlin.

President Donald Trump @realDonaldTrump–"COVID-19 (China Virus) Death Rate PLUNGES From Peak In U.S." A Tenfold Decrease In Mortality. The Washington Times @WashTimes
Valerie Richardson. We have the lowest Mortality Rate in the World. The Fake News should be reporting these most important of facts, but they don't!

Adam Schiff @RepAdamSchiff –Trump welcomed Russia's election help in 2016. He tried to coerce Ukraine's help in 2019. And he begged China for it this year.
Requiring campaigns to disclose foreign offers of campaign assistance is common sense, even if not in the Senate.
Americans decide American elections.