NOT SO FAST...
The Coronavirus curve is flattening across the nation and states like Florida are beginning to open shop. But still, the outlook for the spreading virus is bleak. The latest IMHE forecast predicts that some 134,000 Americans will have die from the disease as of August 4th.
To date, 68,000 Americans have died from the virus.
What if Americans begin to uncover now? How much higher will the infections/deaths go up?
The Chinese government is now trying to take credit for first bring awareness to the virus and is mocking the U.S. response and President Trump with this amateur video they just published WATCH HERE
Here in Florida, more and more small businesses are partnering up to make protective equipment to help stave off the virus. READ MORE
Biden
Is there a U.S. Senate cover-up in the alleged sexual assault case against the former vice president? READ MORE
Here is a snapshot of the most up-to-date numbers from the Florida Dept. of Health:
Visit The Floridian


"China mocks Trump, U.S. in COVID-19 virus video" by The Floridian's Javier Manjarres – The Chinese government has put out a short video named" Once Upon a Virus" mocking President Donald Trump and the U.S. government over their response to the COVID-19 pandemic. This video, which consists of Lego figures. is nothing less than extreme Chinese propaganda aimed at deflecting blame on them over the spread of the virus, and focuses on statements the president made during the early days of the pandemic.
"China: We discovered a new virus.
America: So what?
China: It's Dangerous
America: It's only a Flu
China: Wear a Mask
America: Don't wear a Mask"
China is on the defensive, and how could they not be after it was uncovered that they silenced their very one doctors who tried to warn of the "China virus," and for their involvement with the World Health Organization (WHO) to cover it all up.
"Secretary of Senate Declines to Disclose Tara Reade Allegation Complaint Against Biden" by The Floridian's Mona Salama – The Secretary of the Senate on Monday declined to comply with former Vice President Joe Biden's request to "disclose any such information" pertaining to Tara Reade's complaint of sexual harassment. "Based on the law's strict confidentiality requirements (Section 313) and the Senate's own direction that disclosure of Senate Records is not authorized if prohibited by law (Senate Resolution 474, 96th Congress, Section 3(a)), Senate Legal Counsel advises that the Secretary has no discretion to disclose any such information as requested in Vice President Biden's letter of May 1," the office of the Senate Secretary said in a statement. Reade, who worked as a junior staffer at Biden's office in 1993, when he was a senator from Delaware came forward last month that she was sexually assaulted by her then-boss that year on Capitol Hill. She claimed that she did file a complaint with a personnel office on Capitol Hill about the allegations of inappropriate touching and assault to her.
"Rhonda Rebman Lopez Qualifies for House Race" by The Floridian's Daniel Molina – With elections still moving forward for November 2020, the state of Florida is being closely watched as Republicans look to maintain control of the sunshine state and Democrats look to ensure that the state votes blue. Seeking a bid for Florida's House of Representatives District 120, Rhonda Rebman Lopez (R) has just announced that she has received enough signatures from voters in the district to place her name on the ballot in the 2020 election. In fact, Rebman Lopez said she had received several hundred more valid petitions than required, and last Friday the Florida Secretary of State reported that Rebman Lopez had obtained the 1,013 petition signatures that are needed to qualify for the race. In a statement, Rebman Lopez thanked "the over thousand voters who signed a petition asking that I be a candidate to serve as their State Representative," adding that she is "humbled and grateful for the overwhelming support that the voters across the Keys and South Dade have shown me and our campaign."
"Small Businesses Partner Up to provide Masks and Meals" by The Floridian's Daniel Molina – With states moving forward with trying to open their economies in a healthy and safe manner, efforts are also being made by many small businesses and communities to help with the transition. KPMG and Indelible Solutions announced that they are partnering together with Mary's Kids, Inc and Precious Jewels Academy for a special relief initiative that's focused on essential workers and populations that are vulnerable. Indelible and Mary's Kids, Inc will be distributing 15,000 N95 respirator masks and Precious Jewels Academy Learning Center, Inc. will be providing 35,000 meals. With this partnership, they aim to protect and feed the sunshine state's most vulnerable communities who have faced difficult times as a result of the COVID-19 pandemic. Joshua Hay from Indelible Solutions released a statement expressing that "the COVID-19 crisis has presented Florida families and businesses with unprecedented challenges." Moreover, speaking on the initiative's response, Hay detailed that "our firms have worked hand-in-hand with communities across Florida during times of hurricane and previous natural disaster, and we want to show Floridians that these current challenges are no different."
"Priorities USA challenges Florida voting in light of coronavirus" by Politico's Nolan D. MCCaskill and Gary Fineout – A Democratic super PAC filed a lawsuit against Florida Gov. Ron DeSantis and other state officials on Monday, challenging voting laws it argues could limit turnout in the nation's biggest swing state this fall. The lawsuit joins a persistent and ongoing legal battle over voting in a state that will be key to President Donald Trump's reelection. Priorities USA filed a joint legal challenge with Florida Alliance for Retired Americans, Alianza for Progress and several individuals against four provisions they say limit mail or absentee ballots. In the filing in U.S. District Court in Tallahassee, the groups argue that voters and elections officials will face challenges in November, including an unprecedented spike in demand for mail-in ballots and a reduction of poll workers and elections staff as the nation continues to grapple with the coronavirus pandemic. The case names DeSantis, Secretary of State Laurel Lee, and Attorney General Ashley Moody, all Republicans, as defendants, as well as local elections officials. Priorities backed a similar suit in Pennsylvania, another battleground state, last month.
"A top Florida elections official gets grilled on felon voting" by Tampa Bay Times' Dara Kam – Amid rebukes from a federal judge, a top Florida elections official laid out the state's process for determining whether felons are eligible to vote under a law that is the subject of a closely watched voting-rights trial that entered its second week Monday. The outcome of the high-stakes trial could decide whether hundreds of thousands of felons who have served their time behind bars can cast ballots in this year's presidential election. Florida Division of Elections Director Maria Matthews' testimony Monday was one of the key points of the trial about the constitutionality of a 2019 law requiring felons to pay "legal financial obligations" to be eligible to vote.
Republican legislators included the requirement of paying court-ordered fees, fines, costs and restitution in a law aimed at carrying out a 2018 constitutional amendment that restores voting rights to felons "who have completed all terms of their sentence, including parole and probation."
"As he reopens Florida, DeSantis pushes back on early criticism" by Tampa Bay Times' David Smiley – Restaurants are seating patrons for the first time in weeks. Shops are cautiously welcoming back customers. And state parks are opening their gates. As Florida looks to rebound from the crisis wrought by the novel coronavirus, so, too, does Gov. Ron DeSantis. Florida's Republican governor is slowly opening the state, a month after he shut it down amid national criticism for his response to the novel coronavirus outbreak that has so far killed at least 1,399 people in Florida and infected more than 36,000. The move isn't without risk. Florida continues to see sickness and death, particularly in hard-hit South Florida. But after avoiding worst-case predictions in March and April, DeSantis has, in May, positioned himself as a conservative coronavirus success story. "DeSantis right now has been able to thread that needle between overreacting and following the facts," said Rob Schmidt, a Republican Miami-based pollster with the firm McLaughlin & Associates. "But we're still not out of the woods yet." On Monday, as DeSantis gave restaurants and shops outside of South Florida the opportunity to re-start their brick-and-mortar businesses, the state Department of Health announced 819 new coronavirus cases and 20 new deaths. And while hospitalizations in the epicenter of South Florida have leveled without threatening to overload intensive care units, epidemiologists say the virus is far from contained.
"Some hospitals in South Florida resume elective procedures with more preventive measures" by Channel 10's Layron Livingston – Concerns with hospital capacity and personal protective equipment supply as the coronavirus disease spread prompted Gov. Ron DeSantis' temporary suspension of unrelated surgeries. But this meant hospitals lost revenue when they needed it most. The Centers for Medicare & Medicaid Services recommended hospitals to put a stop to all elective surgeries, non-essential medical, surgical, and dental procedures on March 18. The Florida Hospital Association commended DeSantis' decision to allow them again starting Monday. "We expect that individual hospitals will make decisions about when to resume specific procedures, and to what extent, based on community data and facility capacity," the FHA leadership said in a statement. In South Florida, most hospitals started to welcome back physicians and their patients for previously scheduled surgeries. Some of those included plastic surgeries. Joshua Lampert is a board-certified plastic surgeon based in Aventura.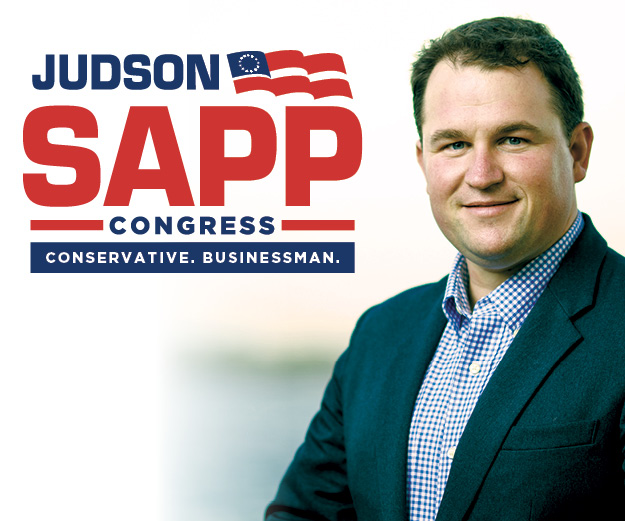 "Usama bin Laden wanted to kill Obama so 'totally unprepared' Biden would be president, declassified docs show" by Fox News' Gregg Re – Usama bin Laden wanted to assassinate then-President Barack Obama so that the "totally unprepared" Joe Biden would take over as president and plunge the United States "into a crisis," according to documents seized from bin Laden's Pakistan compound when he was killed in May 2011. The secretive documents, first reported in 2012 by The Washington Post, outlined a plan to take out Obama and top U.S. military commander David Petraeus as they traveled by plane. "The reason for concentrating on them is that Obama is the head of infidelity and killing him automatically will make [Vice President] Biden take over the presidency," bin Laden wrote to a top deputy. "Biden is totally unprepared for that post, which will lead the U.S. into a crisis. As for Petraeus, he is the man of the hour ... and killing him would alter the war's path" in Afghanistan. Bin Laden specifically wanted fellow terrorist Ilyas Kashmiri to shoot down Obama. "Please ask brother Ilyas to send me the steps he has taken into that work," bin Laden wrote to the top lieutenant, Atiyah Abd al-Rahman. Kashmiri wouldn't get too far along in the plot, however; he was killed in 2011 in a U.S. drone strike shortly after bin Laden himself was shot to death by Navy SEALs.
"McConnell and Pelosi 'respectfully decline' Trump admin offer to supply Covid-19 tests ahead of senators' return to DC" by CNN's Veronica Stracqualursi – Senate Majority Leader Mitch McConnell and House Speaker Nancy Pelosi "respectfully" declined an offer from the Trump administration to deploy rapid coronavirus testing capabilities to Capitol Hill ahead of senators' anticipated return to Washington in the coming week. Instead, the two congressional leaders said they want "to keep directing resources to the front-line facilities" battling the Covid-19 outbreak and that lawmakers and congressional staff will use "current testing protocols that the Office of the Attending Physician has put in place until these speedier technologies become more widely available." "Congress is grateful for the Administration's generous offer to deploy rapid COVID-19 testing capabilities to Capitol Hill, but we respectfully decline the offer at this time," Pelosi and McConnell said in a joint statement issued Saturday. "Our country's testing capacities are continuing to scale up nationwide and Congress wants to keep directing resources to the front-line facilities where they can do the most good the most quickly." President Donald Trump responded later on Saturday by chalking up the decision to politics.
"Call It Hero Pay or Hazard Pay, Essential Workers Want More of It" by WSJ's Te-Ping Chen and Katherine Sayre – As businesses across two dozen states start to reopen after coronavirus shutdowns, some companies are reassessing the bonus pay for hourly employees who have been going into work through the pandemic. Companies boosted wages for grocery workers and other employees in recent months to recognize their efforts and ensure attendance when millions of Americans were asked to stay home. Some employees have welcomed the money, while others say it isn't enough to mitigate the risks they face on the job as the coronavirus spreads in the U.S. Total Wine & More, a chain of more than 200 stores operated by Retail Services & Systems Inc. that sells alcoholic beverages, paid workers an extra $2 an hour from mid-March to mid-April. The increase was intended to be temporary while customer traffic in stores peaked, a company spokesman said. Sheetz Inc., a restaurant and convenience store chain, is extending its $3 an hour extra into June for the cashiers and other hourly workers it employs at 600 stores across six states. "This extension is to express our continued gratitude," said Travis Sheetz, president of Sheetz. "We are so proud of the way they have pulled together to serve the community." Amazon.com Inc. and Target Corp. have said they'll continue paying higher wages for workers into May. Larger employers can typically afford more largesse, said Jerry Newman, a professor at University at Buffalo School of Management. "Sometimes money is recognition," he said. "Financially, when you're a smaller organization, it becomes more difficult to offer."
"'Oyez! Oyez! Oyez!' The Supreme Court is live on the air" by CNN's Ariane de Vogue – It took a global pandemic for the Supreme Court, an institution rooted in tradition and precedent, to change how it conducts its business. In lieu of the pomp and circumstance associated with the highest court in the land, where lawyers are still presented with quill pens, television cameras are not allowed and only those lucky enough to get inside the building can hear the proceedings live, Monday morning the justices will conduct their business over a simple fiber optic cable. To some, a teleconference is the new normal as the world grapples with social distancing, but for the justices and arguing counsel, the change will impact how the court digests its cases and how the lawyers prepare. "I never thought the day would come when high on my list of pre-argument worries was how to keep my dog from interrupting," veteran lawyer Lisa Blatt, who will argue the first case, told CNN. On top of that, the justices will also break another tradition: they will let the public listen in real time. Numerous outlets, including CNN.com, will broadcast the proceedings live. The experiment will begin Monday morning at 10:00 a.m. and play out for six argument sessions over two weeks. The court will work out the kinks in a couple of under-the-radar cases to start, but will build toward some of the biggest cases of the term -- including the duel over President Donald Trump's financial and tax records.
"Trump says up to 100,000 Americans may die from coronavirus" by Reuters' Nandita Bose and Pete Schroeder – U.S. President Donald Trump said on Sunday he now believes as many as 100,000 Americans could die in the coronavirus pandemic, after the death toll passed his earlier estimates, but said he was confident a vaccine would be developed by the year's end. Trump alternated during a two-hour virtual town hall broadcast by FOX News between forecasting a rapid recovery for the U.S. economy and casting blame for the pandemic's spread on China, where the disease is believed to have originated. The COVID-19 illness, caused by the new coronavirus, has sickened more than 1.1 million in the United States and killed more than 67,000 Americans, shut wide swaths of society, including most schools and many businesses. tmsnrt.rs/2w7hX9T  "We're going to lose anywhere from 75, 80 to 100,000 people. That's a horrible thing," said Trump, who as recently on Friday had said he hoped fewer than 100,000 Americans would die and earlier in the week had talked about 60,000 to 70,000 deaths. About half the states have now moved toward at least partial lifting of shutdowns as the number of new cases of the COVID-19 illness has begun to drop or level off and as citizens agitate for relief from restrictions that have sent the economy into a tailspin. "We can't stay closed as a country (or) we're not gonna have a country left," Trump said.
"Ohio CEO opens up on splitting $1.6M stock market gain among employees during coronavirus outbreak" by Fox News' Talia Kaplan – A real-estate investment CEO in Ohio told Fox News on Sunday why he decided to split his $1.6 million stock market gain among his employees who have continued to go to work during the coronavirus pandemic. "In my view, during this crisis, we're all in this together and people need to help other people," Connor Group founder and CEO Larry Connor said on "Fox & Friends Weekend." "Two of our key core values are, do the right thing and people count, so when I was fortunate enough to make $1.6 million in a matter of days, yeah, I was really happy about it, but it didn't feel exactly right," Connor continued. He went on to say that since his employees were "the ones who have really moved into action" during the coronavirus outbreak, he decided to share the wealth. Last month, Connor surprised his 400 employees during a video conference call when he announced he planned to give them his earnings in the form of bonuses. Employees appeared shocked and one was seen on video crying. "To me, this is such a blessing," employee Brittany Newton told Fox News. "It really means the world to me," she continued, adding that she planned to help her family financially, "a weight lifted off my shoulders." Newton went on to say, "Knowing that I work for a company that lives, truly, the core values of 'do the right thing,' 'people count' and taking care of its staff and its residents and its customers and all of its employees, just truly makes a difference."
"George W. Bush calls for an end to partisanship in America's fight against coronavirus" by CNN's Chandelis Duster – Former President George W. Bush called for an end to partisanship in the nation's continued battle against the coronavirus, urging Americans to "remember that empathy and simple kindness are essential powerful tools of national recovery." "We are not partisan combatants," he said in a video message posted by the George W. Bush Presidential Center on Twitter Saturday. "We're human beings, equally vulnerable and equally wonderful in the sight of God. We rise or fall together. And we're determined to rise." The former commander in chief's message comes as the country grapples with more than 1 million confirmed cases of coronavirus and more than 66,500 deaths, according to the latest tally by Johns Hopkins University. Bush's message was originally shared during "The Call to Unite" 24-hour event. "Medical professionals are risking their own health for the health of others, and we're deeply grateful. Officials at every level are setting out the requirements of public health that protect us all. And we all need to do our part," Bush said. "We cannot allow physical separation to become emotional isolation," he continued, adding: "This requires us to be not only compassionate but creative in our outreach and people across the nation are using the tools of technology and the cause of solidarity."
"Lobbyists Press Congress for Last Chance at Coronavirus Stimulus Funds" by WSJ's Ted Mann and Brody Mullins – Lobbyists for business groups, labor unions and nonprofit associations are shifting into high gear as Congress considers what could be a final round of aid to combat the economic fallout of the coronavirus pandemic. Some are working on behalf of individual companies, including Hudson's Bay Co.-owned Saks Fifth Avenue, which wants changes in rules so it can qualify for financial aid. Others are advocating for not-for-profit organizations, including local chapters of the PGA of America, which want access to government loans but can't get them because of their tax structure. More broadly, a coalition of U.S. businesses wants sweeping liability protections from lawsuits that may result if companies and stores reopen and patrons or employees get sick—setting up a conflict with labor, which thinks that would lead companies to open more quickly, putting workers at risk. Democrats, meanwhile, are looking to dramatically expand stimulus aid, setting up a new fight along old fault lines. Republican Senate Majority Leader Mitch McConnell says any new aid should be tied to liability protections for businesses. Democratic House Speaker Nancy Pelosi and Senate Minority Leader Chuck Schumer told union officials on a call this week that a blanket liability provision that aimed to help business without protecting workers would be unacceptable. Mr. Schumer later repeated this position in an interview on PBS.
"Joe Biden wins Kansas Democratic primary" by CNN's Adam Levy – Former Vice President Joe Biden has won the Kansas Democratic primary, according to a release from the state party. Biden won 76.9% in the vote-by-mail contest run by the state party, which implemented ranked-choice voting this year. Vermont Sen. Bernie Sanders, who dropped out of the race last month, won 23.1%, making him the only other candidate eligible for delegates to the national convention. Despite the competition for the Democratic nomination effectively ending with Sanders' suspension, the party still received more than 145,000 ballots. "The KDP offers its congratulations to former Vice President Joseph Biden and Senator Bernie Sanders for receiving delegates from the Sunflower State. Kansas Democrats made history in this election with record participation levels along with demonstrating how a vote-by-mail election can protect voters and our Democracy, even in the most uncertain of times," Kansas Democratic Party Chairwoman Vicki Hiatt said in a statement. "We are confident the enthusiasm and engagement seen during the 2020 Primary will only continue to grow and translate into Democratic victories up and down the ballot in November," Hiatt continued. The campaigns announced a joint agreement last week under which Sanders would keep all the delegates he earns, despite a Democratic National Committee rule that he was no longer eligible for hundreds of them because he dropped out of the race.
"Trump supporters sail hundreds of boats near Mar-a-Lago in Florida" By Fox News' Peter Aitken – Hundreds of boats in Florida gathered near Mar-a-Lago in a parade to show support for President Donald Trump on Sunday. Florida marinas opened to the public on April 29 after closing all public recreational areas on March 22. To show appreciation, hundreds of Florida residents organized a "parade" to show their support for the president. Trump has been supportive of states reopening after weeks of shutdowns to stop or slow the progression of the coronavirus pandemic. An invite on allevents.in asked for boats to gather at 11:30 a.m. in the Jupiter Inlet. The parade then moved south to Mar-a-Lago, with boats flying Trump and USA flags. "Don't miss this event its going to be "HUGE" Lets honor President Trump for all he is doing to 'Keep America Great!'" the post read. A Facebook event page for the parade, created by Carlos Gavidia, showed that 2.3k people were "interested," while 906 people marked themselves "going." Chopper footage captured the procession, showing hundreds of boats turned out for the event. The parade achieved its goal, as President Trump tweeted out a thanks and recognition for the parade. "Thank you very much to our beautiful "boaters." I will never let you down!" he said. Gavidia was overjoyed at the recognition.
"Cruz says coronavirus pandemic shows China is greatest geopolitical threat to US" by Fox News' Andrew O'Reilly – Sen. Ted Cruz, R-Texas, argued Sunday that the United States needs to reassess its relationship with China in the wake of the coronavirus pandemic. Cruz, who was interviewed on "Sunday Morning Futures," called China the greatest geopolitical threat to the United States. "The most important long-term, national-security-informed policy consequence of this coronavirus pandemic is going to be a fundamental reassessment of the United States' relationship with China," Cruz said. "China is the most significant geopolitical threat to the United States for the next century." Cruz added: "If you look at the pandemic itself, the communist government in China bears enormous responsibility, enormous direct culpability for this pandemic. We know they covered it up. We know that when heroic whistleblower doctors tried to draw attention to it last December, the Chinese government shut them up and punished them." The Republican lawmaker's comments came the same day that Secretary of State Mike Pompeo told ABC News' "This Week" there was "enormous evidence" that the novel coronavirus originated in a lab in the central Chinese city of Wuhan. The Office of the Director of National Intelligence confirmed for the first time last Thursday that the U.S. intelligence community has been investigating whether the coronavirus outbreak, which has wreaked havoc across the globe, started as the result of an accident at the Wuhan laboratory.

President Donald Trump @realDonaldTrump -A group of RINO Republicans who failed badly 12 years ago, then again 8 years ago, and then got BADLY beaten by me, a political first timer, 4 years ago, have copied (no imagination) the concept of an ad from Ronald Reagan, "Morning in America", doing everything possible to...

Adam Schiff @RepAdamSchiff - Last night, Trump used Lincoln's legacy as a political prop. But presidents don't earn a place in history by proclaiming greatness. They rise to the occasion by taking responsibility, trusting experts and acting in public interest.Americans want accountability, not backdrops.

ZZZZZZZZZzzzzzz