Shift in COVID-19 infections
It was previously thought that Coronavirus was only seriously infected elderly Floridians, but in looking at the most recent statistics from the Department of Health, the median age of infection in the most densely populated counties ranges from 46-56.
Big Ron Up to Bat
take our poll - story continues below
Completing this poll grants you access to The Floridian updates free of charge. You may opt out at anytime. You also agree to this site's Privacy Policy and Terms of Use.
Former college baseball player and Florida Governor Ron DeSantis (pictured) was in Broward County on Friday to give a COVID-19 update where he took a bit of a swipe at his detractors or "peanut gallery" over their criticism that he wasn't doing enough to counter the spreading disease.
During his press conference at the Urban League, DeSantis rattled off a list of his administration's virus accomplishments while announcing that Broward had opened two walk-up testing facilities.
It was a busy working weekend for DeSantis:
–     Announced that Florida has received $4.1 billion from the federal CARES Act to aid for COVID-19 response
–     Announced that because "Florida has made great progress with distance learning" that the "remainder of the k-12 school year" will be canceled." Keeping our children and families safe is a priority."
–     Announced that the final permit needed to break ground for a new Everglades restoration reservoir was obtained.
Oh, and to those peanut heads that want DeSantis and others elected officials to abruptly lift existing COVID-19 restrictions, take your heads out of your ass– READ MORE
More Coronavirus News…
Senator Marco Rubio (R) reverted to using props in a Twitter video to call out Speaker Nancy Pelosi's blocking of much-needed supplemental small business funding. READ MORE (Funny)
Rubio turned his frustration sights on Sen. Chuck Schumer, reminding him of his hypocrisy. READ MORE
 Non-Coronavirus related…
With Russia and China looking to undermine the U.S. at every turn in the road, protecting American interests around the world from their aggression should take center stage, right?
Is President Trump doing enough? Sen. Rick Scott thinks he is… READ MORE
The numbers are flattening?
Here is a snapshot of the most up-to-date numbers from the Florida Dept. of Health:
Visit The Floridian


 "Rubio calls out Schumer and Pelosi for blocking PPP funding" by The Floridian's Javier Manjarres – Senator Marco Rubio (R) called out Senate Minority Leader Chuck Schumer last weekend after the senior senator from New York state accused Rubio and Senate Republicans of "only trying to help bigger businesses that already have connections to bigger banks" with the Payment Protection Program (PPP) that Rubio, who is chairman of Small Business and Entrepreneurship Committee, helped push through. "Senate Democrats are fighting for the nail salons, the barbershops, the delis," tweeted Sen. Schumer "Why are Senator McConnell and Republicans only trying to help bigger businesses that already have connections to bigger banks." Rubio fired back, stating,' you don't want to go there." Rubio then qualified his response by saying that he had "a long list of Democratic members" who he said "pushed" Senate Republicans to "include franchise restaurants & venture capital owned companies," adding that Schumer himself told him the program to cover New York businesses he knew exceeded the limit of 500 employees.
"*** Update-President Trump should protect U.S. interests in Venezuela" by The Floridian's Javier Manjarres – As the price of oil tumbles to an 18-year low of around $20 a barrel, preserving the U.S. oil industry around the world seems like a pretty good idea. After all, preserving all aspects of the U.S. economy fits the whole "Keep America Great" idea, right? The oil industry supports some 10.3 billion jobs in the U.S. and makes up nearly 8 percent of the national GDP, not to mention that it stimulates local economies with the hundreds of billions of dollars it invests every year. So it would be in the administration's best interest to make sure it's operating at full capacity. The deadline for the U.S. Treasury Department to decide whether or not it will renew General License 8E, a measure that temporarily allows for U.S. oil companies and their supporting partners to operate in Venezuela, is coming up on April 22. These U.S. companies have already been operating in Venezuela at a limited basis.
"Lifting the Coronavirus restrictions right now is stupid. Get over it!" by The Floridian's Javier Manjarres – With 700,000 infections and 37,000 death having been attributed to the COVID-19 virus in the U.S., and with the national infection and death statistics continuing to rise, federal and state officials have decided to keep in place the social distancing, self-quarantine, and stay-at-home orders they imposed. These orders have caused all kinds of damage to the national economy, leaving millions of people having to file for unemployment, and because people aren't working, the federal government was forced to bail out Americans by a tune of $2 trillion. But just this past week, the number of cases of the deadly virus have gone down, leaving many Americans demanding that state and federal officials lift those life-saving restrictions. What's worse is that some of these yahoos are citing The Constitution, saying that restrictions have compromised their right to assemble. Listen, no one likes or wants to be locked up at home with family. I, for instance, struggle to work every day because my two daughters are tugging at my shorts wanting to play or go for a bike ride. My better half, who is pregnant and suffering from a bad case of morning sickness, is absolutely useless to us around the house.
"Michigan Gov. Whitmer Calls Abortion Procedures 'Life-Sustaining' During Coronavirus Outbreak" by The Floridian's Mona Salama – Michigan Gov. Gretchen Whitmer said it is "ridiculous" to consider abortion as an elective surgery during the coronavirus pandemic, saying the procedure is "fundamental" and "life sustaining." Appearing on a recent podcast interview with CNN correspondent David Axelrod as Michiganders descended onto the state capital to protest her restrictive stay-at-home orders, the Democrat governor was asked about her reactions to states that have suspend abortion services amid the outbreak. "You know, we stopped elective surgeries here in Michigan, and some people have tried to say that that type of a procedure is considered the same, and that's ridiculous," Whitmer said. "You know a woman's health care her whole future her ability to decide if and when she starts a family is is not any election, it is a fundamental to her life. It is life sustaining, and it's something that government should not be getting in the middle of."
"Rubio makes Pelosi an ice cream offer she can't refuse (Video)" by The Floridian's Javier Manjarres – After blocking another Coronavirus small business funding bill, Speaker Nancy Pelosi (D) appeared on CBS's "Late Late Show" to discuss her absolute addiction to ice cream and candy. The funding for the stimulus, which is supposed to help keep small businesses afloat during the pandemic, has dried up and it's up to Pelosi and congressional Democrats to approve another wave of funding. A joking and laughing Pelosi stood in front of her dual $25,000 refrigerator where she showed America how much gourmet ice cream she has stashed on a daily bases, all while millions of American businesses continue to shrivel under the pressure of the COVID-19 shutdown. When asked about how much ice cream she had, Pelosi said," As much as possible, I enjoy it. I like it better than anything else, it seems to agree with me." Well, not too many people agree with her ice cream/candy appearance on national TV. "I don't know what I would have done if ice cream were never invented."- Speaker Nancy Pelosi. Florida Senator Marco Rubio (R) took advantage of Pelosi's "ice cream dream" and tweeted out a response to her, offering the Speaker of the U.S. House of Representatives all of the M& M ice cream he currently had in his refrigerator if she would "fund small business and stop holding it hostage."
"OPINION: Recent U.S. Measures Against Maduro are good. But, are they enough to bring the regime down?" by Luis Fleischman via The Floridian – U.S.-Venezuela policymakers have been busy. On March 24th, in a rare move against foreign leaders, the Justice Department accused Maduro and 13 members of his entourage of drug trafficking and terrorism and requested Maduro's capture. A 15-million-dollar reward was offered to anybody who would bring about Maduro's arrest. On March 31st, the Trump administration proposed a plan to lift the sanctions on Venezuela if a transitional government is formed, that would include members of the government and the opposition. This proposed five-member transitional government should eventually give way to a transition to a full democracy. The plan requires that neither Maduro nor opposition leader Juan Guaido, be part of this transitional government. Guaido accepted the plan. Some U.S. officials believe that these new steps may produce a new set of uprisings against the regime, especially given Venezuelan attorney general's summoning of Juan Guaido for allegedly attempting a coup against Maduro.
"Mucarsel-Powell announces S. Florida airports will receive COVID-19 financial aid" by The Floridian's Daniel Molina – Florida Rep. Debbie Mucarsel-Powell (D) made an announcement today, informing that South Florida Airports would be receiving over $228 million as they face financial struggles as a result of the growing threat of COVID-19. Alongside members of the Transportation and Infrastructure Committee, the Florida lawmaker announced that the U.S. Department of Transportation would be awarding a total of $228,907,254 to South Florida airports in order to address the crisis that the aviation sector has been grappling with because of the virus. The funds aim to help airport operators meet persistent needs and to manage current construction projects. In a statement, Rep. Mucarsel-Powell expressed that "the coronavirus pandemic has impacted every sector of our society, and I am pleased that we were able to include this much-needed emergency aid to airports in our district as they confront this health and economic crisis." She added that "South Florida is heavily dependent on these transportation hubs to receive critical aid and help our economy recover."
"U.S. Airlines step up COVID-19 humanitarian efforts" by The Floridian's Javier Manjarres – The entire U.S. economy is in shambles due to the spread of the Coronavirus that originated from mainland China. All sectors have been touch by the economic 'Angel of Death,' especially the travel industry and in particular, the airline industry. But while the COVID-19 has decimated the airline industry's financial bottom line, several airlines have tried to make the most out of the pandemic and are giving back to the community and helping out those most affected by the disease. Some of the largest airlines – American Airlines, Delta, United, and Southwest, have all pitched in with some going over and above the call to serve. Delta recently orchestrated a massive 1,500 person airlift from Manila, the Philippines to Salt Lake City. United helped stranded cruise line passengers in San Francisco get back home to Melbourne, Australia and has been flying protective medical equipment from China into the U.S. and allowing "medical volunteers" to book free round-trip flights to New York City and California. Both American and Delta have donated tons of food they can't use to those most affected by the virus, and in others in need.
"Florida Governor DeSantis to meet with Economic Task Force to discuss three-phase reopening plan" by Fox 35 Orlando – Governor DeSantis is set to meet with his Economic Task Force on Monday to discuss reopening Florida's economy. The Task Force will reportedly meet over the phone every day this week to come up with a short-term plan. They are looking at how to reopen every industry, including restaurants, non-essential businesses, and agriculture. The Governor says that he hopes to have reopening recommendations on his desk by the end of the week. He added that Florida will have a three-phase reopening approach: short, medium, and long-term. He said that "we want to see people back to work for the long haul and we want to continue with Florida's economic strategy." However, Governor DeSantis has not given a firm date on when Florida will start reopening. The state's "stay-at-home" order expires on April 30th. He did say though that we should not expect all of Florida to open all at once or expect big gatherings to happen at first, citing that there is a lot to consider, like the theme parks and travel.
"Florida Industrial Real Estate Markets React To Supply Chain Challenges" by Forbes' David Murphy – Based in Orlando, the most visited city in the country, our Florida industrial and investment sales team has been closely tracking the impact of COVID-19 on the Florida industrial real estate market. As one of the most active industrial brokerage teams in Florida, our brokerage is afforded a unique perspective to assess the industrial real estate market in the Sunshine State in the first quarter of 2020. Industrial clients are weighing their options. While a few tenants are proactively seeking short-term rental abatement, demand for Florida industrial real estate is still strong. It surprises some of my colleagues in other states that we are still actively conducting tours (while adhering to social distancing guidelines) and generating new leasing opportunities. There are divergent forces impacting our market.
"'Overwhelming' some parents say to South Florida schools staying closed" by Channel 10's Clay Ferraro – Karlene Masse has a newborn and a daughter in kindergarten. And she and her husband both work. So, when Florida Gov. Ron DeSantis announced Saturday that schools would stay closed for the rest of the school year, it wasn't exactly the news she was hoping for. We caught up with Masse and two of her friends who also work and who also have young children. Ignacio Perez said it is a lot to juggle. "Especially with the work demands and the assignments given. The struggle is real." They all understand the decision and agree that health is the first priority, but they admit that the announcement that Florida schools were to remain closed for the remainder of the academic year left them all feeling a little overwhelmed.
"Governor DeSantis will talk Monday about reopening Florida's economy" by Press Release via WJHG – Governor Ron DeSantis' Re-Open Florida Task Force will hold an organizational and informational meeting via conference call April 20th at 2:00 p.m. ET regarding re-opening Florida's economy. Meeting agendas will be provided online at www.flgov.com/COVID-19 prior to the meeting. Audio will also be streamed online at www.thefloridachannel.org.
"South Floridians demand government 'reopens Florida' in caravan protest" by Sun Sentinel's Austen Erblat – A caravan of more 100 South Floridians called for an end to shutdowns and a re-opening of Florida during the new coronavirus pandemic. Smaller caravans converged in Hollywood, Coral Springs, Boca Raton, Delray Beach, Boynton Beach and elsewhere and drove to downtown Delray Beach, where the cars drove up and down Atlantic Avenue honking their horns, talking over megaphones and sounding sirens. The goal of the mobile protest was to demand local, state and federal officials open beaches and parks, open businesses and allow people to return to work. "We are gathering to urge Governor DeSantis and our mayors and our county executives to re-open Florida," said Yishai Cohen, who organized the event with his wife Rachael. "We recognize that means, in our opinion, moderately re-opening the state, but we cannot have a full and complete statewide shutdown because it's destroying so many millions of jobs, it's destroying so many millions of families and if this continues much longer, we're going to be steeped in a depression, not even a recession, but a depression that we haven't seen since the 1920s or 1930s."
"Florida confirmed novel coronavirus cases surpass 26,000, state death toll reaches 774" by Miami Herald's David J. Neal and Bianca Padro Ocasio – South Florida again accounted for most of the Sunday evening increases in Florida's confirmed COVID-19 case count and deaths from novel coronavirus. Of the 318 new confirmed cases that raised Florida's number to 26,314, Miami-Dade, Broward and Palm Beach had 213 (Monroe County had no new cases). Of the 26,314 confirmed cases, nearly 60% are concentrated in South Florida. The state's announced death toll is 774, 10 more than were reported earlier Sunday. Adding seven more people to its death count Sunday evening, Palm Beach closed the day with a total of 14 deaths on Sunday alone. As reported by the Miami Herald, announced COVID-19 numbers probably are well under actual numbers because of the time lag in reporting results from private laboratory testing.
"Citing hellish conditions, COVID-19 cases, Florida suspends 2 nursing home administrators" by Miami Herald's David J. Neal – Nursing home staff members worked without masks while unused N95 masks sat in an office. Some resident rooms lacked hand sanitizer or gloves. A COVID-19 isolation area was placed in the area of least separation — a main hallway to the cafeteria. And, when 35 residents were tested Tuesday, eight (22.9 percent) came back positive. These snapshots from Cross Landings Health Care & Rehabilitation Center in Monticello, a town near Tallahassee, were from Friday's emergency suspension orders on Mark Daniels' and Sebrina Cameron's nursing home administrator licenses. The revelations come amid a tug-of-war between news media outlets and the administration of Gov. Ron DeSantis over whether information on elder-care facilities that have had positive tests for the coronavirus, which causes COVID-19, should be made public. Until this weekend, the governor had refused to divulge any records at all, even as the Miami Herald and other news outlets gave formal notice that they planned to file a public records lawsuit challenging his refusal.
"Coronavirus Florida: Manatee County third in state for rate of positive tests" by Herald Tribune's Brian Ries – Florida has 504 new confirmed cases of COVID-19 since last night, according to the Florida Department of Health's Sunday morning update. 25,996 people have tested positive in Florida and there have been 764 deaths. According to this morning's report. Manatee County is fourth in the state for number of cases involving residents or staff of long-term care facilities. More than a quarter of the county's 407 cases are linked to long-term care facilities, including 13 deaths. Manatee County has 31 deaths related to COVID-19 verified by the state, with two new deaths announced yesterday — both women, ages 75 and 90. Manatee has tested 2,416 people, with 17% testing positive, the third highest positive rate in Florida. Sarasota County has tested 3,388 people and has an 8% positive rate, with 283 total verified cases. Sarasota has 23 deaths, including one death verified by the state on Saturday, a 93-year-old woman.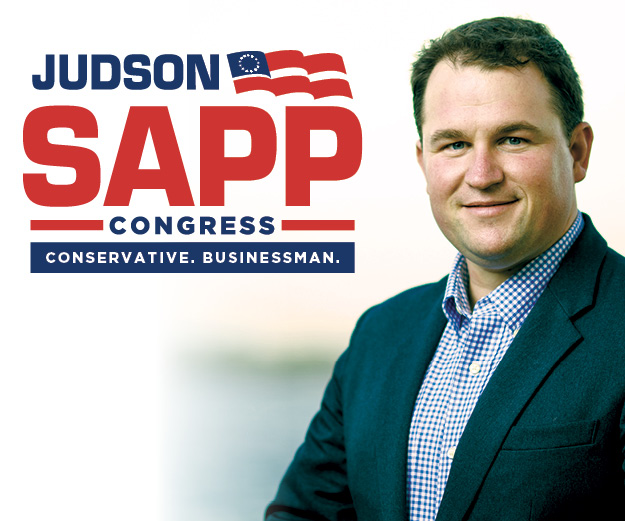 "Bipartisan breakthrough? Pols unveil 'Back to Work' plan for reopening economy with emphasis on mass testing" by Fox News' Marisa Schultz – After spending weeks diving into coronavirus issues over video conferencing, a bipartisan group of 50 House members has crafted a plan for what's needed to reopen the economy safely and help businesses recover from crippling mandatory shutdowns. Fox News got an exclusive first look at the Problem Solvers Caucus plan that outlines specific public health, economic recovery and long-term stimulus plans the group wants Congress and President Trump to embrace as the nation tries to emerge from weekslong quarantines and growing mass layoffs. "The bottom line is people I think are eager for a checklist. They want to understand what we think it takes to get everything moving again," Rep. Josh Gottheimer, D-N.J., co-chair of the Problem Solvers Caucus, told Fox News. The Problem Solvers Caucus on Monday will unveil publicly its "Back to Work" checklist that is poised to be an influential framework in Washington in future rounds of coronavirus relief packages. The plan got the green light from the group of pragmatic lawmakers determined to deliver Americans some relief.
"Supreme Court set to release spring opinions during coronavirus pandemic" by CNN's Ariane de Vogue – t's spring time at the Supreme Court which normally means the justices are just finishing oral arguments and hunkering down to release all outstanding opinions by their self imposed end-of-June deadline. But there has been nothing normal about this term. It jolted to a start in October just weeks after Justice Ruth Bader Ginsburg announced she had been treated for a fourth bout of cancer. By January, Ginsburg said she was "cancer free," but Chief Justice John Roberts was called over to the Senate to preside over President Donald Trump's impeachment trial. As the justices were getting back into the groove in March, Covid-19 struck, closing the court house doors to the public and forcing the justices to postpone arguments. Now, as early as Monday, the justices are preparing to release a backlog of opinions in cases concerning LGBTQ rights, DACA, the Second Amendment and abortion. But the pandemic has prompted them to do something they've never done before: they will hear 10 cases in May — including Trump's bid to shield his financial documents — by telephone. And the public is allowed to listen in.
"U.S. Stock Futures Slip as Volatility Edges Higher" by WSJ's  Anna Isaac, Joe Wallace and Chong Koh Ping – U.S. stock futures slid Monday, signaling the start to a potentially volatile week in markets as investors remain at odds on the extent of the economic damage stemming from the coronavirus pandemic and how quickly businesses will recover. Futures tied to the Dow Jones Industrial Average fell 1.7%. The pan-continental Stoxx Europe 600 ticked down 0.5%, while major Asian indexes ended the day mixed. Bets against the stock market's rally have climbed in recent weeks, with short sellers taking their most aggressive positions in years against the SPDR S&P 500 Trust, the biggest exchange-traded fund tracking the broad index, according to financial analytics company S3 Partners. A sharp rebound in the Dow and the S&P 500 in recent weeks has left some investors anxious about whether the rally is sustainable when so much remains unknown. The Cboe Volatility Index, a closely watched measure of turbulence in U.S. stocks, also climbed on Monday.
"OPINION: Steve Levy: Coronavirus relief – shame on Pelosi, Democrats for holding up aid for small businesses" by Steve Levy via Fox News – Congressional Democrats played a key role in securing over $2 trillion for health care spending and economic assistance in the wake of the coronavirus pandemic. But the current Democratic action holding up approval of $250 billion in desperately needed funds for a small-business loan program as a bargaining chip to get still more funds appropriated by Congress is despicable and outrageous. Congressional Republicans and President Trump are supporting the $250 billion request. Democrats need to join them to get the money flowing to replenish the now-depleted Paycheck Protection Program. It was reprehensible that House Speaker Nancy Pelosi, D-Calif., held up the initial Small Business Relief Fund for several days in order to win funding for a list of petty parochial pork-barrel projects, including $25 million for the Kennedy Center for the Performing Arts in Washington. But now Pelosi and her radical colleagues are playing the hold-out game once again, thereby putting on hold needed rescue funds for yet another week. There are thousands of small-business owners in our nation wondering if they will be going out of business over the next few days. Yet congressional Democratic leaders are playing cynical games to leverage more money for their favored sectors, including businesses owned by women and minorities.
"Biden's campaign plans day of community service efforts for Saturday" by CNN's Eric Bradner – Former Vice President Joe Biden's campaign is planning a nationwide day of community service, with staff and supporters participating in local volunteer efforts Saturday. Biden's entire organizing staff and his endorsers across every state are set to lead a series of volunteer actions that the campaign said will range from organizing food drives to hanging signs in windows thanking first responders, health care and grocery store workers. With Biden stuck at home and his campaign staff working remotely amid the coronavirus pandemic, the day of volunteer actions shows how his staff is looking for ways to continue its organizing efforts, which would usually involve traditional campaign activities such as house meetings, door-knocking and identifying volunteer leaders. "We want to build community all across the country, and we are a campaign that's very focused on service and empathy," said Kurt Bagley, Biden's national organizing director. "We can still build that community, we can still take action, it's just that some of these things change a little bit."
"To Get Back to Work, Companies Seek Coronavirus Tests for Workers" by WSJ's Sarah Krouse – Companies from Amazon.com Inc. to General Motors Co. are exploring ways to test their employees for Covid-19 before they come in to work. Regular tests for workers could keep exposure to sick employees to a minimum and boost employees' confidence about coming back to work, corporate medical advisers and human-resources executives say. Yet companies face hurdles in rapidly building testing capacity. For one, tests remain tough to obtain in large quantities, those people say, and the practice raises potential issues of privacy and liability. Jeffrey Bezos, Amazon's chief executive, told shareholders Thursday that the company has started gathering the equipment it needs to build a Covid-19 testing lab for its employees. The e-commerce giant has redeployed a team of scientists, procurement specialists and software engineers to work on a lab for testing front-line workers. "Regular testing on a global scale, across all industries, would both help keep people safe and help get the economy back up and running," Mr. Bezos wrote in the shareholder letter.
"Trump favors more coronavirus aid to U.S. states, but in later bill" by Reuters' Susan Cornwell – U.S. President Donald Trump said on Sunday he favors more coronavirus relief aid for state and local governments, but that will be for a future package to be negotiated with Congress, not in the one that is being negotiated now. "We will be saving that for another time," Trump said at a White House briefing in response to a question about Democrats' request for more aid to state and local governments. "I'm in favor of it," he said. Trump said earlier that Republicans and Democrats were close to agreement on legislation to help the economy recover from harm caused by the coronavirus pandemic.
"Witnesses describe chaos during Nova Scotia shooting rampage" by Fox News' David Aaro – Witnesses have begun to describe the chaos during Sunday's deadly shooting rampage in Nova Scotia, Canada, that killed at least 16 people at multiple crime scenes and left victims "scattered across the province." A truck driver from Ontario told CTV News he stopped at a gas station where the suspect, Gabriel Wortman, 51, was taken into custody, and later died. Tom Nurani said he stopped to shower and have breakfast when he heard an employee shouting. "She goes, 'Oh my God, lock the doors, he's here!' And I peek out of the window and I saw some Royal Canadian Mounted Police [RCMP] vehicles and there was four or five uniforms with guns," said Nurani. Other witnesses told the news division they saw police vehicles at the scene, heard gunshots, and saw a body on the ground. "All I could hear was gunshots and my wife, I thought I was going to call 911 because she was going into panic, it scared her so bad," said Glen Hines, who was driving by the station.
"White House orders Maine company to make swabs under Defense Production Act" by CNN's Kaitlan Collins – President Donald Trump announced Sunday he will compel a US company to make swabs under the Defense Production Act. Two people familiar with the decision tell CNN that company is Puritan Medical Products, which is based in Maine. It is known for making "flocked swabs," which it says are better at collecting specimens than others.
Trump said the administration had experienced "difficulty" with the company, but did not elaborate further. Puritan did not immediately respond to CNN's request for comment. "We've had a little difficulty with one so we'll call in — as we have in the past as you know — we are calling in the Defense Production Act and we'll be getting swabs very easily," Trump said.
Last week the FDA touted a new alternative swab it approved that could eventually allow people to collect their own samples for coronavirus diagnostic testing at home. One company making those swabs, U.S. Cotton, says they aren't ready yet. Working with the FDA, U.S. Cotton designed a shorter swab than the kind typically used by health care workers. The new swab is shorter and can collect a sample from the front of the nose, instead of the others that are long and must be directed deep into the nose, which can be painful.
"Coronavirus Contract Disputes Start Hitting the Courts" by WSJ's Jacob Gershman – Companies are suspending or terminating business agreements by relying on a common but rarely invoked escape hatch in the fine print of many commercial contracts, as the new coronavirus and government measures to slow its spread upend the economy. Known as "act of God" clauses—or "force majeure," French for "superior force"—the provision has been cited in court cases across the U.S. and around the world in recent weeks by companies large and small—from California developers to global energy firms. The coronavirus crisis is putting a spotlight on the clauses and testing the sanctity of contracts—a cornerstone of the market economy—like no other event, lawyers say. A wave of litigation is expected in the coming months. "What we have here is an unprecedented nationwide force-majeure event," said David Marmins, an Atlanta real estate litigator who works with landlords and tenants and has handled force-majeure cases. Force-majeure clauses are routine in contracts, from collective bargaining agreements—such as the one between National Basketball Association owners and players—to bank loans to drilling rights. They typically spell out extraordinary circumstances that can excuse a party from contractual obligations, including natural disasters and disruptions such as war, rioting, terrorism or government interventions.

President Donald Trump @realDonaldTrump –"Dems say President Trump is trying to open the United States Economy too quickly", but, if I took even a little more time, they would loudly chant that I am moving too slowly. Just political talking points for them. For me it's about lives & the future of our Country!

Nancy Pelosi @SpeakerPelosi –Leaders take responsibility. The President must stop attempting to shift blame and start making the science-based decisions we need to confront this crisis. #FamiliesFirst #FNS

Coronavirus this, Coronavirus that…