DeSantis Says He Would be 'Lame Duck' During Second Term as President
Florida Governor and 2024 Republican presidential candidate Ron DeSantis, who is campaigning that he would be able to serve 8 years as President of the United States...READ MORE


Rep. María Elvira Salazar-.@POTUS should ask Xi Jinping why he is running a SPY base in Cuba with the invitation of the Castro/Díaz-Canel regime to surveil Americans.
We need a leader who will put the Chinese Communist Party in their place!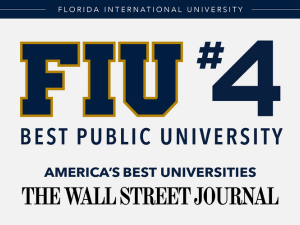 DeSantis Racks Up More Local Endorsements, Heads to Iowa For Family Leader Forum
DeSantis Suspends Councilwoman Charged with Using False Address
DeSantis Says He Would be 'Lame Duck' During Second Term as President
Scott Accuses Biden of Appeasing Chinese President Xi During Visit to U.S.
Loomer Calls Out Riley Gaines for Endorsing DeSantis After Getting Paid by Campaign
Protests in Miami Against Socialist Retention of Spanish Government
Trump Gag Order Lifted, Politicians React
Florida Legislature to Consider Increasing Limits on Tort Liability Claims Against State
The Last Squeeze is squeezed by Javier Manjarres, Jim McCool, and Daniel Molina