Louisiana's Johnson Becomes the Speaker of the House of Representatives
Washington—The Republican-controlled U.S. House of Representatives has finally come together to vote for a new Speaker of the House, Rep. Mike Johnson...READ MORE


Cory Mills-I was proud to vote "For the Republic, Mike Johnson" on behalf of Florida's 7th District.
Honored to serve with @RepMikeJohnson as the 56th Speaker of The House
Rep. Debbie Wasserman Schultz-The next GOP Speaker candidate is an election denier, Social Security enemy, who would criminalize abortion & take FL's #DontSayGay law national.@RepMikeJohnson is a far-right puppet.
He is not a serious leader; he just got seriously lucky. He's Jim Jordan in a suit jacket.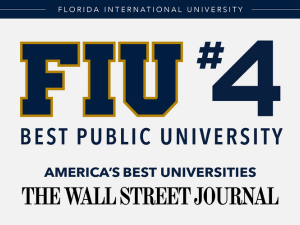 Lawmakers React to Speaker Mike Johnson's Election—By The Floridian's Jackson Bakich—Representative Mike Johnson (R-LA) has been elected the Speaker...
Louisiana's Johnson Becomes the Speaker of the House of Representatives—By The Floridian's Javier Manjarres—Washington—The Republican-controlled U.S. House of Representatives has finally come together to vote for a new Speaker of the House, Rep. Mike Johnson...
Steube Says Mike Johnson 'Someone GOP Can Rally Behind'—By The Floridian's Jackson Bakich—After nearly three weeks, House Republicans seem to have finally found a satisfactory replacement for Representative Kevin McCarthy...
Aetna Announces Continued Stocking of School Pantries in Florida—By The Floridian's Jim McCool—Aetna Better Health of Florida is giving back to the central Florida community this week by stocking...
Rubio Compares Biden's 'Wartime President' Posturing to 'Arsonist Running for Firefighter'—By The Floridian's Grayson Bakich—As we inch closer and closer to the brink of war, Senator Marco Rubio (R-FL) had choice words against President Biden in a recent...
Juice
—10.25.2023— Donalds Loses House Speakership—FL Lawmaker Ditches DeSantis, Pulls Endorsement and Backs Trump—More...
The Last Squeeze is squeezed by Javier Manjarres, Jim McCool, and Daniel Molina