As he gears up for a potential 2024 presidential campaign, Gov. Ron DeSantis' political committee raised nearly $10 million in February, according to a finance report posted Friday on the state Division of Elections website.
Florida's Legislative Session
The first week of the 2023 Legislative session is in the books, and once again, the biggest winner of the week is Gov. Ron DeSantis.
How could he not be?
The Florida Legislature should be named Big Ron's Congress, as they are pushing through the Governor's entire legislative agenda. As they should be doing.
Education Reform is the big issue this session, and with Speaker Paul Renner's HB 1 moving along, as is Sen. Corey Simon's SB 202 (Senate companion bill), Gov. DeSantis's push to Make Education Great Again in Florida is on very, very good footing.
"Every Florida parent is entitled to provide their children with the best educational opportunity possible, and that means an education system tailored to their individual needs. House Bill 1 and Senate Bill 202 will give parents that opportunity by empowering them to control their children's education," said AFP-FL State Director Skylar Zander. "Florida has long been a national leader in school choice, and we thank Speaker Renner, Rep. Tuck, Rep. Plasencia, Sen. Simon, and members of both committees, for giving parents even stronger tools to take charge and give their children the best education possible." READ MORE
Florida's Nursing Shortage
Nursing could also see a big boost in the coming weeks.
Keiser University, led by Vice Chancellor Belinda Keiser, recently held a press conference in the Capitol to address the shortage of nursing around the state.
Keiser formed the Nursing Advisory Council last year to address this issue.
"We hear from nurses in the talent pile and there's burnout. They care about quality," Keiser said. "The hospitals are stepping up by hiring as many as they can. But with the growth in Florida, the demand for nurses continues."
CFO Jimmy Patronis, Rep. Randy Fine, and other legislators were on hand to promote Keiser's nursing initiative.
Guns, Guns, Guns
Sen. Jay Collins's SB 150 gun measure is expected to be signed into law once it hits Gov. DeSantis's desk, but no without huge opposition.
Gun violence activists made their voices heard this past week during a Senate committee meeting to discuss Sen. Collins's bill. READ MORE

While is Español is pretty shabby, Rep. Byron Donalds has teamed up with his Cuban-American amigos in the House of Representatives to take on the communist regime in Cuba READ MORE


Danny Burgess-Great to see unanimous support for @byeager76's #socialmediasafety bill in House committee today! This is an issue that transcends politics—it's about protecting our kids. SB52 & HB379 will teach them about the effects of social media & help keep schools distraction fre
Blaise Ingoglia-We have the technology to project that an asteroid will hit Earth on the EXACT day in 23 years but we have no idea where people are who've overstayed their work visas.
Lauren Book-Bless your ! I would…but then who would defend my kids & everyone else's from the dangerous idiocy of attacks on gun safety/freedom of speech/equality/Black history/women & girls/affordability & so much more? Gotta show up & #FightLikeAMother! (They are good-dad is home! )
Congresswoman Sheila Cherfilus-McCormick-The anxiety reverberating in communities across Florida is evident. This proposed state military force will undoubtedly lead to an amassment of problems in our home state.
Gus Bilirakis-Proud to support this joint resolution to denounce the Biden EPA's proposal. It is yet another flagrant attempt by the Biden Administration to expand bureaucratic control over families, small businesses, farmers, and ranchers across the country. And, it must be stopped!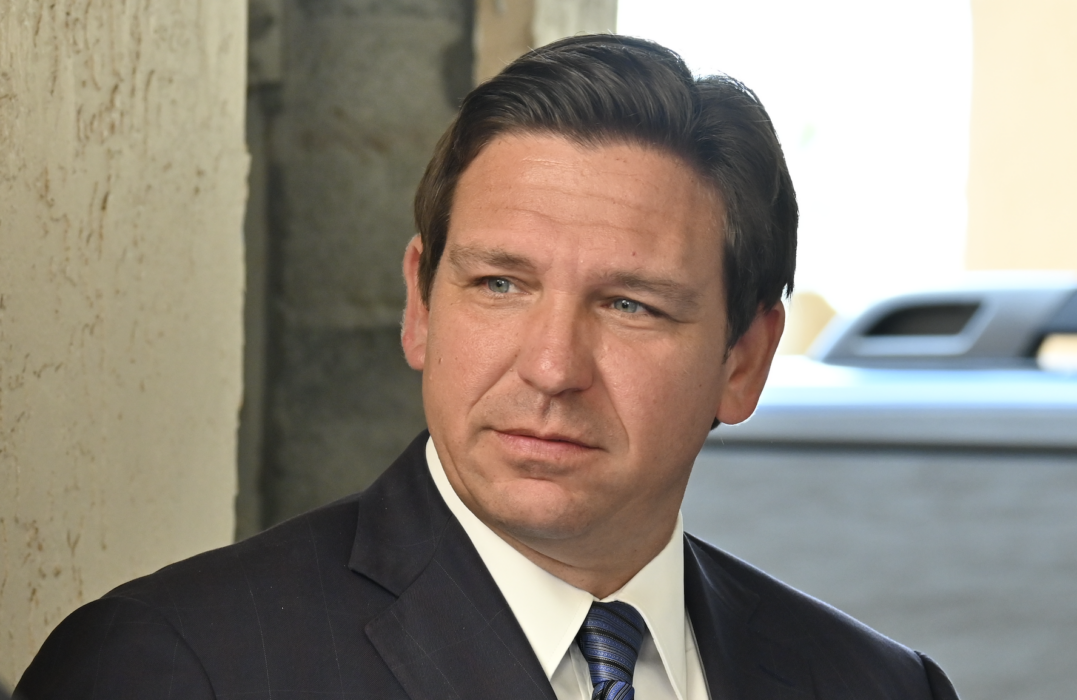 "Rubio Introduces New Bill in Response to Inflation Reduction Act" by The Floridian's Jackson Bakich—In response to the Inflation Reduction Act (IRA) that was passed by the Democratic-controlled Congress over the summer, Senator Marco Rubio (R-FL) has introduced the Restricting Electric Vehicle Outlays from Kleptomaniac Enemies (REVOKE) Act of 2023.
"Greg Steube Introduces Concealed Carry Gun Storage Bill for Congress" by The Floridian's Grayson Bakich
"Scott Introduces Modern 'Lend-Lease' Program for Taiwan" by The Floridian's Jackson Bakich
"DeSantis Crushing Trump in Campaign Cash, Tops $82 Million in the Bank" by The Floridian's Javier Manjarres
"Luna's First Bill Tackles Military Sexual Assaults" by The Floridian's Grayson Bakich
"DeSantis Deports 11,000 Illegal Immigrants During 'Biden Border Crisis'" by The Floridian's Javier Manjarres
"Top Miami Democrat Covo Doesn't Know the Pledge of Allegiance" by The Floridian's Javier Manjarres
The Peal Back: By Javier Manjarres, Jim McCool, and Daniel Molina