THE BUG SPREADS
Florida Gov. Ron DeSantis continues to take incoming fire from both Republicans and Democrats over his re-opening of the state after the COVID-19 virus outbreak. DeSantis' loudest critic, Rep. Debbie Wasserman Schultz (D), wants her home county of Broward and the rest of the state to "follow Miami-Dade's lead and reverse our disastrous reopening."
 Miami- Dade County recently called for some closings to resume
Wasserman Schultz also opposes the latest "reckless reopening order" DeSantis is pushing to mandating schools to open in the fall, saying that the decision to reopen schools should come from local school districts. 
Many of DeSantis more "colorful" Republican, who recently protested the temporary closing of beaches in South Florida, actually want DeSantis to do the exact opposite and are hating on the first term governor, calling him a "traitor" and a 'failed' governor for not doing so.
So, it begs to ask, to prevent infection, what are the riskiest activities Americans should avoid?
According to a study conducted by the Texas Medical Association, going to the beach only poses a moderate risk of catching the virus. Going to the mall, not so much.
But the riskiest activities are not going to make you happy, especially if you are a gym rat like Gov. DeSantis, Mystery Man Rob, and myself.
Moderate-High -- Eating at a buffet, working out at a gym, going to an amusement park, going to a movie theater, attending a large music concert, going to a sports stadium, and attending a religious service
High-Risk --Going to a hair salon or barbershop, eating in a restaurant, attending a wedding or funeral, traveling by plane, playing basketball, playing football, hugging or shaking hands when greeting a friend.
Opening up schools is listed as being a moderate risk, as is going to the beach. (SEE THE CHART BELOW)
Anti-Semitism, God, and Florida 
Arguably the biggest anti-Semite in the world outside of any Nazi, is Nation of Islam founder Louis Farrakhan.
Over this past weekend, Fuhrer Farrakhan said he prayed that God would bring down the COVID to Florida…MUST-READ!!!!
Visit The Floridian


Mayor Carlos A. Gimenez @MayorGimenez -I signed Amendment 2 to Emergency Order 26-20, prohibiting indoor dining at restaurants in Miami-Dade County, effective this Thursday. On-site dining can only take place outdoors. Only take-out & delivery service may be offered during nightly curfew hours of 10 pm & 6 am. It also shuts down entertainment venues, including theaters, concert halls, casinos and arcades. The order mandates clients to wear masks inside gyms/fitness centers at all times as well. Amendment 2 restricts short-term vacation rentals.
Marco Rubio @marcorubio -Which setting presents a higher risk of spreading #COVID19?
A. A football team having practice outdoors; or
B. Kids from various households playing Madden for hours in a bedroom?
Does the science match which one of these is banned & which one is allowed?
Rick Scott @SenRickScott -The #PPP program has helped many small businesses in FL & across the US during this tough time, but for months, I've called for reforms to the program to ensure taxpayer $$ goes to those who truly need it. Now, we can clearly see the abuse. We have to step up & fight for reform.
Rep. Ted Deutch @RepTedDeutch -44 Florida hospitals at ICU capacity. Many are smaller facilities. Some are not. We've known this was possible for months. Governor DeSantis continues to minimize the severity of the outbreak.  
 Rep. Lois Frankel @RepLoisFrankel -I'm proud to support the LHHS FY 2021 Appropriations Bill that makes a robust investment in every American & includes critical funding for those impacted by #COVID19. It will help fix our broken unemployment system, support seniors, & fully fund #TitleX.
RepRossSpano @RepRossSpano-China lied, Americans died— while the World Health Organization looked the other way. This is the right call by @realDonaldTrump! No taxpayer dollars should continue going to the WHO until they are held accountable. #FL15
Rep. Donna E. Shalala @RepShalala -Miami-Dade County alone now has more than 51,000 confirmed cases of COVID-19. That is greater than the total number of infections in more than 30 different states. This is the greatest failure of leadership from a Governor of Florida in generations.

"At Least Five GOP Senators To Skip Republican National Convention Next Month" by The Floridian's Mona Salama – At least five Republican senators will not attend the Republican National Convention next month in Jacksonville, Florida, citing their own reelection campaign, concerns about Florida latest surge in coronavirus cases, or personal reasons for making other plans in late August. Sen. Chuck Grassley (R-IA) became the first senator on Monday to announce that he will not attend the GOP convention, the first time he is skipping the event since being elected to the Senate 40 years ago due to the "virus situation." "I'm not going to go. And I'm not going to go because of the virus situation," Grassley said Monday morning on a conference call with reporters. Sen. Lamar Alexander (R-TN) became the second Republican senator to also announce that he will not be attending the party's national convention. Alexander, who is retiring at the end of the year didn't cite coronavirus as a reason to skip the gathering, but for a different reason. His office released a statement Tuesday morning saying the Tennessee Senator, despite holding an honorary leadership role with Trump's reelection campaign is giving up his delegate spot to "those who have not had that privilege" to attend the convention before. "Senator Alexander is an honorary chair of the Tennessee Trump campaign, but he will not be attending the convention because he believes the delegate spots should be reserved for those who have not had that privilege before as he has had," Alexander's office said in a statement.
"Anti-Semite Louis Farrakhan prayed for COVID deaths in Florida" by The Floridian's Javier Manjarres – COVID-19 infection rates aren't the only thing on the rise in Florida these days. Antisemitism continues to run rampant in the Sunshine State and across the country. The nation of Islam founder and outspoken anti-Semite, Lois Farrakhan, has proclaimed that he prayed that God would bring coronavirus to Florida as punishment to the Cuban and Jewish communities. He proclaimed that God answered his prayer. "Florida, are you becoming the epicenter of the coronavirus? I asked God to do that. That, I asked him for. While Florida was white all the way around. Now, you're deep red. I asked God for that. I just want to show you that this man that is talking to you has power with God. I'm not fake. I'm the real deal. You can take it or let it alone – wait a minute – why did I ask God to drop that on Florida? Because of you, Florida, and those who ran out or were run out of Cuba, who were members of the Jewish community, who lost everything. Your hatred for Fidel Castro. Florida has stood in the way of a better relationship with the government of Cuba. Yeah, I asked God to bring down the virus heavily on Florida." – Lois Farrakhan The South Florida Democratic Congressional Delegation, which includes Jewish-American Representatives Ted Deutch, Debbie Wasserman Schultz, Lois Frankel, and Debbie Mucarsel-Powell, have openly condemned anti-semitism, but have yet to called out Rep. Ilhan Omar's past anti-Semitic and anti-Israel statements. These members of Congress represent a significant Jewish population. Nearly 9% of the total population in Miami, Fort Lauderdale, and Palm Beach are Jewish.
"Trump Administration Officially Withdraws From World Health Organization" by The Floridian's Mona Salama – The United States on Tuesday has officially withdrawn from the World Health Organization (WHO), the Trump Administration announced. Sen. Bob Menendez (D-NJ), the ranking Democrat on the Senate Foreign Affairs Committee announced the withdrawal notice on Twitter while blasting the decision amid the coronavirus pandemic. "Congress received notification that POTUS officially withdrew the U.S. from the @WHO in the midst of a pandemic," Menendez tweeted. "To call Trump's response to COVID chaotic & incoherent doesn't do it justice. This won't protect American lives or interests — it leaves Americans sick & America alone." A senior administration official confirmed that "the United States' notice of withdrawal, effective July 6, 2021, has been submitted to the UN Secretary-General, who is the depository for the WHO" late Monday evening. In mid-May, President Trump initially announced his intention to withdraw after sending a strongly worded letter to WHO Director-General Tedros Adhanom Ghebreyesus. In the letter, Trump threatened to permanently freeze U.S. funding of $450 million a year to the global health entity unless WHO"commit to major substantive improvements" within 30 days based on "repeated missteps" his administration investigations has found in its responses to the early stages of the coronavirus pandemic.
"DeSantis extends state of emergency in Florida for another 60 days" by WSVN – Florida Gov. Ron DeSantis has extended the state of emergency in Florida for an additional 60 days. DeSantis signed the order Tuesday. The state of emergency was originally declared in March at the start of the pandemic. It was then extended in May. At the time, DeSantis said the emergency declaration allows for what he called a unified command structure to limit the spread of the virus and to allow the state to more effectively mobilize resources. "It also allows — if need be — out-of-state medical personnel to operate in Florida," he said. "It allows us to more swiftly purchase any necessary supplies, including masks and materials and equipment necessary to set up field hospitals." The extension comes as Florida deals with a spike in cases of the virus.
"Florida schools must reopen with in-person instruction, education commissioner says" by NBC News' Elizabeth Chuck – Florida's education commissioner said Monday all public schools must reopen to students in-person when the academic year begins next month, even as cases of the coronavirus continued to surge in his state. In the emergency order, Commissioner Richard Corcoran called schools "not just the site of academic learning" but also crucial places in students' lives that provide "nutrition, socialization, counseling and extra-curricular activities," adding that their reopening was critical to "a return to Florida hitting its full economic stride." Corcoran's order, which applies to the fall semester, requires schools to open "at least five days per week for all students" subject to guidance from public health officials. It comes as coronavirus cases in Florida top 206,000 and the daily number of new cases has reached record highs. The mandate shocked some Florida educators, including Amy Spies, a fourth-grade teacher in Daytona Beach whose small classroom cannot accommodate the recommended six feet of space between each of her 22 students. "I can think of no other industry forcing an entire workforce into such an unsafe environment," she said, adding that she and other teachers were in "utter disbelief." "It is physically impossible to meet [Centers for Disease Control and Prevention] social distancing requirements if schools are at full capacity."
"Trump heads to U.S. military's Southern Command in Florida as coronavirus cases surge" by CNBC's Amanda Macias – President Donald Trump will meet Friday with leaders of the U.S. military's Southern Command, the combatant command on the front lines of America's effort to curb drug trafficking, the White House confirmed Tuesday. In April, the Trump administration announced expanded counternarcotics operations near Central America in order to disrupt the flow of drugs into the United States. The anti-drug operations, a Trump campaign promise, have also led to efforts to outfit the U.S.-Mexico border with a wall. "In cooperation with the 22 partner nations, U.S. Southern Command will increase surveillance, disruption and seizures of drug shipments and provide additional support for eradication efforts which are going on right now at a record pace," Trump said during an April 1 White House briefing. "We're deploying additional Navy destroyers, combat ships, aircraft, and helicopters; Coast Guard cutters and Air Force surveillance aircraft, doubling our capabilities in the region," he added, flanked by national security officials. During June alone, U.S. Southern Command reported the interception of more than 35,014 pounds of suspected cocaine with an estimated value of $546 million. The trip to Doral, Florida, comes as the Sunshine State reports a steady surge of coronavirus cases, a trend that challenges the Trump administration's push to reopen the U.S. economy.
"Trump's convention bash upended by Florida's coronavirus crisis" by Politico's Marc Caputo and Gary Fineout – President Donald Trump redirected the Republican National Convention to Florida after North Carolina's Democratic governor couldn't "guarantee" a full venue in August because of the coronavirus pandemic. But with coronavirus cases skyrocketing in Florida as Trump's poll numbers drop in his must-win battleground state, it looks like the president won't get his full-blown festivities there, either. Florida Gov. Ron DeSantis, a close Trump ally, refused to say on Tuesday whether he would lift a rule mandating that indoor gatherings stay under 50 percent capacity — which would hold the Jacksonville convention to 7,500 people. Two octogenarian GOP senators, Lamar Alexander and Chuck Grassley, announced they wouldn't attend the convention amid the pandemic, which has hit the elderly the hardest. And Trump himself seemed to acknowledge that his plans for an all-out reelection bash will likely be crimped. He had the power to put his convention in the home of more politically friendly local officials, but Trump can't change the inherent problems in holding a political convention in the middle of a global pandemic. "It really depends on the timing," Trump told Voice of America late Tuesday, when asked about downsizing the convention. "Look, we're very flexible. We can do a lot of things. But we're very flexible."
"Florida insurance agent fired after Costco coronavirus mask confrontation" by Fox Business' Lucas Manfredi – A man has been fired from his job after a video surfaced on social media of him lashing out at an elderly woman who asked him to wear a mask during a heated confrontation at a Costco in Fort Myers, Florida. In the video post on Twitter, the man screams an expletive-ridden tirade telling the woman and a man who appears to be defending her to back up and stop harassing him and his family after he was asked to put on a mask and stay 6 feet away. "You're harassing me?" the man says as he clenches his fists, to which the other man replies, "I'm not harassing you, you're coming close to me." The man continues to approach the pair, yelling, "I feel threatened, I feel threatened! Back up! Threaten me again! Back the f--- up, put your f---ing phone down." According to Twitter reports, one of the customers who was targeted said: "To give Costco the credit, they escorted him out and made me wait inside and monitored him until he left and then they sent someone with me to the car to make sure I'm okay."
"Coronavirus in Florida: Residents still having issues dealing with state unemployment system" by Local 10's Amy Viteri – Floridians who are out of work still seem to be having problems with the state's unemployment filing system. Some, who are frustrated with the website and call center, say they can't even get a question through. A South Florida resident named Dani is among the thousands in the state that are out of work because of COVID-19. Her position was among the many jobs cut by the cruise line she worked for back in April. She had to move back home with her parents and applied for unemployment benefits in May. "I think the system is set up to be confusing," she said. :But I don't know if it's set up to be confusing or if it's just really that broken." She hoped the issues plaguing the overloaded system from a few months ago had been worked out. When Local 10 News spoke to Dani, she had received just two weeks of payments, stuck because the state websites processing claims incorrectly erased her previous job information. "When the information was transferred to reemployment assistance program to the connect system a lot of the information got lost," she explained. For example, page one incorrectly shows she was not impacted by COVID-19. The application also shows her highest level of education as third grade. "It shows that my previous occupation was a front-line manager. I don't even know what that means," she said. A call to reach an agent for help starts with a three minute menu process, only to end up receiving a message thanking you "for your patience during this time of high call volume" before the call hangs up.
"Report: Florida teen attended large event, treated with hydroxychloroquine before COVID-19 death" by Fox 13 Tampa Bay – The parents of a 17-year-old Fort Myers girl gave their daughter hydroxychloroquine before taking her to the hospital to get treatment for COVID-19, according to a report by the Florida Department of Law Enforcement and WINK News. Soon after attending a large church function with more than 100 others, 17-year-old Carsyn Davis was diagnosed with COVID-19. She died after being hospitalized. First Assembly of God Church in south Fort Myers told WINK News about 140 teens and adults attended a youth service on June 10. A person at church said Carsyn was in attendance at the event. They said the church has stopped holding large events amid the recent spike in Florida's COVID-19 cases. FDLE's report said Carsyn developed symptoms of COVID-19 June 13. On June 19, her mother reportedly used Carsyn's grandfather's home oxygen machine to treat Carsyn when she appeared gray. FDLE said Carsyn's parents also treated her with azithromycin, more commonly known as a Z-Pak, and gave the teen hydroxychloroquine before taking her to the hospital. WINK News reports Carsyn received plasma therapy June 20 and June 21. On June 22, her parents reportedly declined intubation and Carsyn died June 23.
"Florida councilman allegedly caught sleeping during city's mask debate" by WBBH – A Cape Coral councilman was allegedly caught sleeping during the city's meeting to discuss a mask mandate on Monday. Councilman Rick Williams was captured on video with his mask over his face, leaned back in his chair, appearing to be sleeping during public comment. Williams voted against the mask mandate for the city. Mayor Joe Coviello released the following statement about the incident: "I expect council members to act in a professional and responsible manner, it's extremely concerning for a member of council to act with such disregard and disrespect towards the people he represents. It's now up to Councilmember Williams to explain his action to the Mayor, fellow Councilmember's and his Constituents. WBBH reached out to Councilman Williams for comment and have not received a response yet.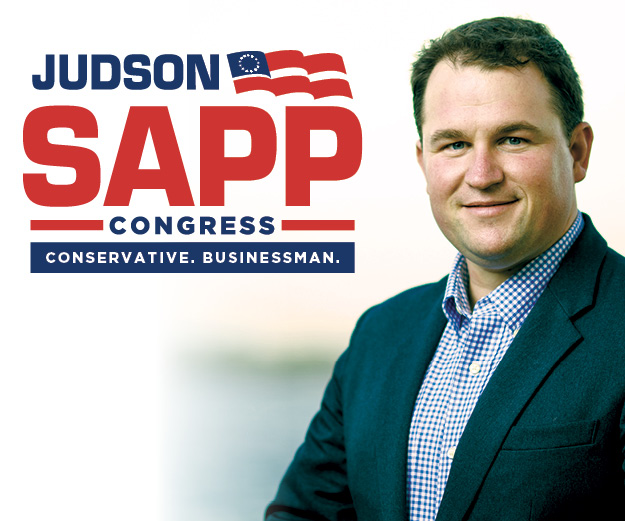 "DeVos calls out 'adults who are fearmongering' over school reopenings: 'Kids have got to continue learning'" by Fox News' Charles Creitz – Education Secretary Betsy DeVos told "Tucker Carlson Tonight" Tuesday that her department is "seriously considering" withholding federal funding from school districts that do not make a honest effort to bring students back for in-person classes this fall. "We are looking at this very seriously, this is a very serious issue across the country," DeVos told host Tucker Carlson. "Kids have got to continue learning and schools have got to open up. There's got to be a concerted effort to address the needs of all kids, and adults who are fearmongering and making excuses simply have to stop doing it and turn their attention to what is right for students and for their families." Later in the interview, DeVos told Carlson that "if nothing else, this whole coronavirus has made more and more parents aware of what's going on in their own children's schools -- or what isn't going on. "Right here in suburban D.C., one of the most elite public school districts in the country -- over $16,000 [spent] per student per year -- they had an absolute disaster this spring," she added, apparently referring to Fairfax County Public Schools in northern Virginia.
"Trump leans into old failures in push to reopen schools as virus roars" by CNN's Stephen Collinson – President Donald Trump's new push to open schools shows he's learned nothing from calamities sparked by his demands for premature state openings. The coronavirus pandemic is again rearing out of control, rising in a majority of states as a new warning comes that more than 200,000 Americans could be dead by Election Day. The United States on Tuesday recorded 60,021 new cases of the virus, a new single day record. But Trump barreled forward anyway, failing to offer detailed proposals for how schools could open safely next month even as he admitted he planned to crank up pressure on governors to do what he wants.
He also delivered a fresh rebuke to his government's top infectious disease specialist, Dr. Anthony Fauci, who had dismissed the President's discredited claims that the US has the world's lowest mortality rate. Fact-checking Trump's claims that US coronavirus death rate is the lowest worldwide Fact-checking Trump's claims that US coronavirus death rate is the lowest worldwide. And Trump conjured another wishful prediction: that the worsening battle against the virus, which has already killed 130,000 Americans and infected 3 million, would be far less serious within weeks. This all came a few days after another discredited claim, that 99% of cases of the virus are harmless.
"Trump's Emphasis on Racial Divides Worries Republicans" by WSJ's Catherine Lucey and Lindsay Wise – President Trump is signaling that a focus on racial and cultural divides will be a key theme of his re-election campaign. But with the nation in the midst of a racial justice movement and polls showing a growing portion of the population supportive of change, some Republicans fear his strategy won't work. Over the past few weeks, Mr. Trump questioned a Nascar ban on the Confederate flag and mounted a defense of military base names honoring Confederate officers. He criticized the Black Lives Matter movement and retweeted (and later deleted) a video featuring a supporter shouting "white power," although an aide said Mr. Trump hadn't heard the phrase before he tweeted the footage. And he cast Democrats and protesters opposing racism as a lawless "far-left" mob, citing what he sees as "cancel culture," as well as the violence and destruction of statues that have occurred during the largely peaceful demonstrations. The president's recent remarks—laced with concerns framed around preserving history and excessive political correctness—are viewed by supporters and foes alike as messaging to anxious white voters during a time of social upheaval. But while Mr. Trump successfully deployed a similar strategy in 2016, the national conversation has now shifted in the wake of the killing of George Floyd in Minneapolis police custody. A Pew Poll from June showed that 67% of Americans strongly or somewhat support the Black Lives Matter movement.
"Alleged Jeffrey Epstein co-conspirator Ghislaine Maxwell hires lawyer who helped take down 'El Chapo'" by New York Posts' Lee Brown – Ghislaine Maxwell has hired the former prosecutor who helped bring down drug kingpin Joaquin "El Chapo" Guzman to try to get her off child sex-trafficking charges. Recent court filings for the 58-year-old British media heiress show that she is being repped by Christian Everdell, who spent more than a decade as an assistant US attorney for the Southern District of New York. Everdell's bio notes how he and his team were awarded a "True American Hero Award" by the Federal Drug Agent Foundation for "their work in the investigation and apprehension of the former head of the Sinaloa drug cartel in Mexico ('Chapo' Guzman)." Former colleagues believe he may use his experience in such high-profile cases to get Maxwell to turn on others allegedly in Jeffrey Epstein's inner circle to strike a deal. "He will of course do what is in the best interests of his client, but no doubt he will be talking to her about the benefits of becoming a cooperating witness," tweeted Jennifer Rodgers, who used to be his supervisor as a fellow federal Southern District of New York prosecutor.
"WHO confirms there's 'emerging evidence' of airborne transmission of coronavirus" by CNN's Shelby Lin Erdman – The World Health Organization confirmed there is "emerging evidence" of airborne transmission of the coronavirus following the publication of a letter Monday signed by 239 scientists that urged the agency to be more forthcoming about the likelihood that people can catch the virus from droplets floating in the air. Dr. Benedetta Alleganzi, WHO Technical Lead for Infection Prevention and Control, said during a briefing Tuesday, that the agency has discussed and collaborated with many of the scientists who signed the letter. "We acknowledge that there is emerging evidence in this field, as in all other fields regarding the Covid-19 virus and pandemic and therefore we believe that we have to be open to this evidence and understand its implications regarding the modes of transmission and also regarding the precautions that need to be taken," Alleganzi said. Infectious disease epidemiologist Maria Van Kerkove, with WHO's Health Emergencies Program, said many of the letter's signatories are engineers, "which adds to growing knowledge about the importance of ventilation, which we feel is very important." "We have been talking about the possibility of airborne transmission and aerosol transmission as one of the modes of transmission of Covid-19, as well as droplet. We've looked at fomites. We've looked at fecal oral. We've looked at mother to child. We've looked at animal to human, of course as well," Van Kerkove said.
"New U.S. Rules on Foreign Students Put Universities in Dilemma" by WSJ's Michelle Hackman and Melissa Korn – The Trump administration's latest rules on international students are leaving colleges in a bind: hold in-person classes—a proposition many have deemed too dangerous—or risk losing enrollees from abroad. Under the policy, issued Monday by U.S. Immigration and Customs Enforcement, international students won't be allowed to enter or remain in the country if their universities opt to teach classes entirely online this fall. And should institutions that start with in-person classes this fall revert to all remote teaching if the coronavirus pandemic worsens, international students would need to leave. "For international students this really has a chilling effect," said Bernie Burrola, vice president for international programs at the Association of Public and Land-grant Universities, which mainly represents state colleges and universities. "If you're an international student, do you board that plane not knowing if you'll be able to stay the whole semester?" The news caught colleges and universities off guard, particularly after the generous posture the administration had taken as schools began closing down in the spring. Then, it swiftly issued guidance allowing foreign students already on campus to remain in the country despite classes going remote.
"Chief Justice Roberts injured head in fall last month, was hospitalized" by Fox News' Dom Calicchio – U.S. Supreme Court Chief Justice John Roberts spent a night in a hospital last month after injuring his forehead in a fall near his home, Fox News has confirmed. After the injury, Roberts's head was covered in blood, a source told The Washington Post, which first broke the story. Roberts fell while taking a walk at a Maryland country club, the report said. The chief justice, 65, has a history of seizures, having suffered such health events in 1993 and 2007, but doctors determined that last month's fall did not result from a seizure, Supreme Court spokeswoman Kathleen Arberg told the Post. Instead, doctors believe Roberts suffered some lightheadedness because of dehydration, the report said. Roberts was taken to a hospital by ambulance after the June 21 incident at the Chevy Chase Club. His injury was serious enough to require an unspecified number of stitches, according to the report. He was released from the hospital the following morning. Arberg released the following statement to Fox News. "The Chief Justice was treated at a hospital on June 21 for an injury to his forehead sustained in a fall while walking for exercise near his home. The injury required sutures, and out of an abundance of caution, he stayed in the hospital overnight and was discharged the next morning. His doctors ruled out a seizure. They believe the fall was likely due to light-headedness caused by dehydration."
"Chief Justice John Roberts was briefly hospitalized in June after a fall" by CNN's Ariane de Vogue and Paul LeBlanc – Chief Justice John Roberts was briefly hospitalized on June 21 after falling while walking near his home, a spokeswoman for the Supreme Court said Tuesday. "The Chief Justice was treated at a local hospital on June 21 for an injury to his forehead sustained in a fall while walking for exercise near his home," said Kathy Arberg, public information officer for the Supreme Court. The fall happened at the Chevy Chase Club, according to a source familiar with the matter. "The injury required sutures, and out of an abundance of caution, he stayed in the hospital overnight and was discharged the next morning. His doctors ruled out a seizure. They believe the fall was likely due to light-headedness caused by dehydration. The Washington Post was first to report that Roberts had gone to the hospital. Roberts was taken to Suburban Hospital, a source with direct knowedge told CNN. The Supreme Court did not issue any statement to the media in the days after Roberts fell. Arberg says she responded Tuesday night after an inquiry from the Post.
"Trump Moves to Pull U.S. Out of World Health Organization in Midst of Covid-19 Pandemic" by WSJ's Drew Hinshaw and Stephanie Armour – The U.S. has formally notified the World Health Organization it will withdraw from the United Nations agency over President Trump's criticism of its ties to China, a move critics say will hamper the international fight against the Covid-19 pandemic and sap the U.S. of global influence. The U.S. State Department sent notice to the U.N. on July 6 it would end its 72-year-old membership in the WHO. "The President has been clear that the WHO needs to get its act together," a department spokesman said. "That starts with demonstrating significant progress and the ability to prevent, detect, and respond to infectious disease outbreaks with transparency and accountability." The exit won't take effect until next July, leaving it contingent on Mr. Trump's re-election. His rival for the White House, presumptive Democratic presidential nominee Joe Biden, said Tuesday the U.S. would remain a member if he wins. The president says the WHO, the U.N.'s chief global health institution, is under China's sway and has failed to respond adequately to the coronavirus pandemic. He has said the U.S. would redirect the funds it currently sends the WHO to other "deserving, urgent global public-health needs" because the agency failed to make reforms the U.S. had requested. "They're a puppet of China," Mr. Trump said in May at the White House. "They give us a lot of bad advice." The notice of withdrawal came as WHO Director-General Tedros Adhanom Ghebreyesus warned Tuesday that the "outbreak is clearly accelerating and we haven't reached the peak." The organization noted that more than 400,000 new cases of coronavirus had been recorded globally over the past weekend, a number that had taken 12 weeks to reach at the beginning of the outbreak.

President Donald Trump @realDonaldTrump- Death Rate from Coronavirus is down tenfold!

Adam Schiff @RepAdamSchiff -Trump welcomed Russia's election help in 2016. He tried to coerce Ukraine's help in 2019. And he begged China for it this year.
Requiring campaigns to disclose foreign offers of campaign assistance is common sense, even if not in the Senate.
Americans decide American elections.