CEASE AND DESIST
With President Donald Trump slipping in the polls of battleground states like Florida, Trump Victory is laser-focused on shoring up support for the president in his own back yard. Unfortunately for him, there are individuals like Annie Marie Delgado around using his name to promote themselves and their causes, while at the same time are spewing hate and bigotry.
The Trump campaign has to issue Delgado two cease and desist letter because she was misrepresenting herself as being part or affiliated with the campaign. Now the troubled individual has reverted to despicable character assassination tactics against a Republican Jewish woman running for Congress. MUST-READ
Andrew Gillum
Former Democratic gubernatorial candidate Andrew Gillum is speaking out after finding treatment for his bout with addiction. Gillum says that he is on the road to recovery. We wish Gillum the best of luck. Addiction, whether it's of alcohol or drugs, continues to destroy American families. READ MORE
Veteran Mike Giallombardo scores another endorsement in his House race. They are stacking up. READ MORE
Visit The Floridian


***Your morning JUICE is also sponsored by Fran Flynn. Fran Flynn is a Republican running for Congress in Florida's 22nd congressional district. She's Pro-Trump, Pro-Gun, Pro-Life.***
Marco Rubio @marcorubio -Some good news in the midst of daily bad news. A #Covid-19 vaccine being developed at Oxford University could be available in a little over 14 weeks. And vaccines from Moderna & Pfizer aren't far behind. Better days are ahead.
Debbie Wasserman Schultz @DWStweets -America needs a leader who will take on the health and economic challenge of our lifetime.We don't have that now. @TeamJoe will change that.
Rep. Matt Gaetz @RepMattGaetz-President @realDonaldTrump wants our businesses, schools, and economy open.The only things Democrats want to keep open are the prisons and the borders.
Rep. Debbie Mucarsel-Powell @RepDMP -Happy Colombian Independence Day to all Colombians and Colombian-Americans. I love and celebrate this beautiful country and community!
Congressman Ross Spano @RepRossSpano-Removing restrictions on the abortion pill endangers women's health & safety. These drugs are dangerous to two lives. AG Barr, HHS @SecAzar, & @SteveFDA, please continue to stand for women & babies: appeal the ACOG v. FDA decision. #ProLife
Rep. Donna E. Shalala @RepShalala -The truth about school reopening: Schools are struggling to bring students back into the classroom because of Trump Admin failed in its response to this pandemic. The GOP Senate must pass the #HeroesAct to help schools #ReopenSafely!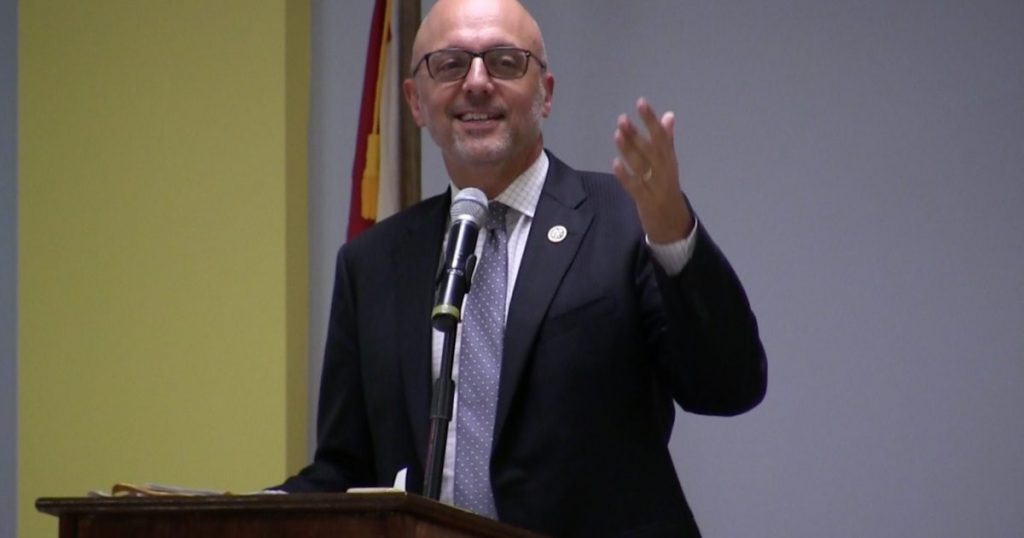 "Palestinian media praises Deutch, AOC for Promoting Anti-Israel Policy" Opinion by Michelle Rosenberg via The Floridian – The Palestinian Chronicle celebrated the growth of anti-Zionism within the United States which has been propagated by House Democratic leaders like Reps. Ted Deutch (D) and Alexandria Ocasio-Cortez (D). A recent article published by the Arab periodical titled, Good news from Washington: AIPAC, Israel losing to progressive Democrats, applauds a letter penned by U.S. House Middle East and North Africa Subcommittee Chairman Rep. Ted Deutch which was addressed to Israeli Prime Minister Benjamin Netanyahu and other high-ranking Israeli government officials. The letter calls for the halt of Israeli plans to annex portions of the West Bank and was signed by Florida Congressional Democratic Reps. Kathy Castor (D), Charlie Crist (D), Val Demings (D), Lois Frankel (D), Al Lawson (D), Debbie Mucarsel-Powell (D), Donna Shalala (D), Debbie Wasserman Schultz (D) and Frederica Wilson (D). This partisan letter of disapproval was joined by nearly 200 members of Congress; and no Republicans.
"Trump Victory pushes back against Annie Marie Delgado's bigoted statements" by Floridian Press' Javier Manjarres – Every election cycle Republicans and Democrats take part in their own political party in-fighting because one or two, or more individuals allow their egos to get in the way of helping elect their respective political candidates. This is the case in Palm Beach County, Florida where Annie Marie Delgado president of Trump Team 2020 Florida, Inc., along with a few of her associates, including conspiracy theorist and commentary Ann Vandersteel, are now waging war on anyone that disagrees with them or does not subscribe to their political jousting. Last week, The Floridian posted a story about how the Lincoln Project is reported to be entering the political fray against the president in the Sunshine State, and how Trump Victory sent Delgado (2) cease and desist letters that accused her of falsely representing herself as an "affiliate or authorized agent of the Campaign" After Delgado posted a slanderous screed condemning the story, Vandersteel posted on her Facebook wall that the story was "Fake News" and had "NO FACT OR EVIDENCED." Well, if she wants more proof as to the accuracy of our reporting. Here you have it. The Floridian reached out to the official Trump Victory campaign earlier today for comment, and no less than two campaign spokespersons called us back, both reminding us that "we don't want anything to do with her (Delgado)" and that she "definitely" was not employed or in any way associated with them. Both spokesperson also pointed to the aforementioned cease and desist letters the campaign sent Delgado.
"Kasich To Speak At Democratic National Convention In Support Of Joe Biden" by The Floridian's Mona Salama – Former Ohio Governor John Kasich is reported to speak on behalf of Democratic presumptive nominee Joe Biden at next month's Democratic National Convention. The plans for Kasich to speak at the Democratic convention were first reported by the Associated Press Monday morning. It is unknown if Kasich, a staunch critic of President Trump will explicitly endorse Biden during his remarks at the convention. According to a person with "direct knowledge" of Kasich's plans, the former Ohio Governor was one of the handful high-profile Republicans likely to support the Democratic nominee and has been approached to speak on Biden's behalf next month. Deputy campaign manager Kate Bedingfield didn't confirm the specific discussions, but said the campaign has begun courting Republicans support to show that Biden is "able to work across the aisle," similar to its outreach with the progressive wing of the Democratic Party. "In terms of Republican supporters, I think it speaks to a career of being able to work across the aisle, of being able to actually get things done," Bedingfield said. "We welcome the support of anybody who'd rather see Joe Biden be president than Donald Trump." The Trump campaign mocked the relevance of Kasich speaking at the Democratic convention.
"Gillum Releases Update on Last few Months in Rehab" by The Floridian's Daniel Molina – After finding himself involved in some controversy over a night of partying and a drug overdose incident, former Tallahassee Mayor Andrew Gillum (D) has now released a video update on what the last few months have meant to him. In March, Gillum released a statement saying that he would be stepping away from political life, expressing that "since my race for governor ended, I fell into a depression that has led to alcohol abuse." He added, "I witnessed my father suffer from alcoholism and I know the damaging effects it can have when untreated." Today, Mayor Gillum took to social media to release a video, providing an update on what he's been doing since March. He explained that he registered in rehab for alcohol abuse, noting that "with a lot of encouragement from family and the people who love and care about me, I also got into therapy where I could start to talk through some of what's going on with me." Gillum added that he "knew that if I had not dealt first with issues of addiction and the numbing that I chose with alcohol, there was no way I could start to pull back the layers and talk about what was truly happening underneath."
"Trump Will Resume Daily Coronavirus Press Briefings" by The Floridian's Mona Salama – President Trump on Monday told reporters he will resume holding daily coronavirus task force press briefing this week, starting on Tuesday, marking the first time since late April he will provide updates to the American public as multiple states grapple with record-breaking spikes of confirmed virus cases. "Frankly, a lot of the country is doing well, a lot of people don't say as you understand, but we have had this big flareup within Florida, Texas, couple of other places, and so I think what we are going to do is I'll get involved and we'll start doing briefings," Trump said to reporters in the Oval Office. "We had very successful briefings. I was doing them, and we had a lot of people watching. Record numbers watching. In the history of cable television, there's never been anything like it." Trump's revival of the press briefings comes as Florida, California, Texas, and Arizona have reported spikes in positive cases. Florida has now become the nation's latest coronavirus epicenter as it reported six straight days of more than 10,000 new cases. The press briefing would now be focused mostly on the development of a coronavirus vaccine and drug treatment, according to Trump. He signaled that he may invite companies who are involved in the vaccine development to provide information to the press and the American public, along with explaining the "positive things" his administration is doing to combat the virus.
"With Medicare Advantage Rule, CMS Comes Up Short for Florida Dialysis Patients" by The Floridian's Patrick Castronovo – When creating health policy, decisions should be driven first and foremost by the needs of patients. We cannot allow the systems we create to favor some patients over others. Unfortunately, as many could tell you, our policymakers frequently make decisions without first completely understanding how those decisions will affect patients. Patients with end-stage renal disease (ESRD) and those who need dialysis, including more than 42,000 right here in Florida, have unfortunately experienced that fact firsthand more often than most other patients. The most recent example of this came in May when the Centers for Medicare and Medicaid Services (CMS) announced a major change to how dialysis facilities would be handled by network adequacy requirements that govern Medicare Advantage plans. Medicare Advantage plans are offered through private insurance companies, providing an alternative to Medicare, often with more benefits at a lower overall out-of-pocket cost to the patient. Network adequacy requirements exist to ensure that the services included in these plans' networks can be accessed without making things more difficult for patients.
"Florida Sheriff Warns That Officers Unable To Provide Security For RNC" by NPR's Alana Wise – Duval County, Fla., Sheriff Mike Williams on Monday said Jacksonville police are not currently able to provide security for the Republican National Convention, citing poor planning and a lack of funding for the last-minute event. The August convention — typically the hallmark for formally nominating the GOP candidate for president — has been complicated this year by the deadly coronavirus crisis. The keynote events had already been moved to Jacksonville from Charlotte, N.C., after a dispute between President Trump and Gov. Roy Cooper over the safety of holding a multi-thousand person event amid the pandemic. "Every effort has been made, countless hours spent, and all have been committed to the mission to keep our city safe. And at this point, we're simply past the point of no return to execute the event safely," Williams said in a Monday news conference. Williams said that financial shortfalls in equipment and manpower, as well as the short notice for the location change, led to his outlook that his agency would not be able to adequately secure the event. "Maybe there was an impression that you could just plug-and-play what Charlotte had to Jacksonville, and that's not the case. And so you had to make some changes to the event," Williams said.
"GOP wins major 'election integrity' lawsuit in Florida, where Dems sought taxpayer-funded mail-in ballots" by Fox News' Gregg Re – Republicans on Monday appeared to soundly defeat a Democratic-led legal effort to force taxpayers in Florida to fund mail-in ballot postage fees, eliminate ballot-return deadlines and strike down laws restricting the practice of "ballot harvesting" – which allows political operatives to retrieve vote-by-mail ballots en masse and return them to polling places. The Democratic super PAC Priorities USA had sued the Republican Party and GOP Gov. Ron DeSantis, but agreed to a settlement that dismissed the case just before trial was set to begin on Monday. The agreement includes provisions to educate voters about how to register to vote and cast mail-in ballots, while also educating election supervisors about prepaid postage. "Even under normal circumstances, Florida's Vote-By-Mail Postage Requirement, which dictates that voters pay for the postage necessary to mail their vote-by-mail ballot unless individual counties choose to take on that burden for them, significantly increases the monetary and transaction costs associated with voting," the Democrats' original complaint read. "Not only must a mail voter pay for postage to vote, but they also must acquire the postage, which, in this digital age when many people do not keep stamps at home, often requires a trip to the post office or other essential business."
"Teachers sue Florida Department of Education to stop reopening of schools" by Local 10's Jeff Weinsier – Florida teachers sued Monday to block what they call the "reckless and unsafe reopening" of public school campuses for face-to-face instruction. The Florida Education Association lawsuit argues that reopening this fall would put students and school employees at risk — as well as accelerate the spread of the coronavirus. The lawsuit, filed in state Circuit Court in Miami, names as defendants Gov. Ron DeSantis, Education Commissioner Richard Corcoran, the Florida Department of Education and Miami-Dade County Mayor Carlos Gimenez. "Governor DeSantis needs a reality check, and we are attempting to provide one," said FEA President Fedrick Ingram. "The governor needs to accept the reality of the situation here in Florida, where the virus is surging out of control." "Everyone wants schools to reopen, but we don't want to begin in-person teaching, face an explosion of cases and sickness, then be forced to return to distance learning," Ingram added. Attorney Kendall Coffey is representing the education association. "The emergency order completely ignores the CDC criteria," said Coffey. "Schools are high-contact settings, they're not set up for social distancing."
"Unemployment Site Glitch Could Get a St. Pete Bartender Evicted" by Bay News' Josh Rojas – A laid-off St. Petersburg bartender worries he will lose thousands of dollars in federal unemployment benefits this weekend due to a glitch on the Department of Economic Opportunity's CONNECT system that's preventing him from claiming his weeks. "I've missed about 5 or 6 deadlines to claim the weeks because of that error," James Shanklin said. "It has been since the end of May until now – just the error message every time I try to get it to go through." The 27-year-old was approved for benefits in late May and received his first round of $125 from the state and $600 in federal money. The problem kicked in when he tried to "claim weeks" to receive future payments. Shanklin took a screenshot of the message that states, "error: the system has experienced an unexpected technical error." "At first I was like 'ok, it's just one little error,' but after I tried dozens of times and tried calling, it became more than just a little problem," he said. "The few times I actually got a hold of somebody I would get, 'yeah, I see the error too. That's interesting. Maybe try again tomorrow' or 'have you contacted anybody else about this?'" The $600 pandemic federal unemployment benefit expires at the end of the month, but in order to get that money, claimants must claim their weeks before July 25. Shanklin worries that he will lose out if his issue is not resolved soon. He says, if he doesn't receive the money, he will be evicted next month.
"Former Florida gubernatorial candidate Andrew Gillum discusses depression, alcoholism" by Associated Press – Former Florida Democratic gubernatorial candidate Andrew Gillum discussed his battle with depression and alcoholism Monday during his first public statement since entering rehab in March. Gillum apologized to supporters in an 11-minute Instagram video and explained that the depression he had been fighting for years worsened after losing his 2018 race to Gov. Ron DeSantis. "I totally underestimated the impact that losing the race for governor had on my life," Gillum said. Gillum thanked his wife for her support in the video. The couple have three children. Fire rescue crews and police officers responded to the Mondrian South Beach hotel in Miami Beach in March for a suspected drug overdose. Gillum and two other men were in the hotel room, and Gillum was inebriated, police said When officers arrived, Gillum was so intoxicated he could not communicate, police said. Police found a substance in the room that appeared to by crystal methamphetamine, but Gillum was not charged with a crime. He left the hotel after rescue workers confirmed that he had stable medical signs. One of the other men was taken to a hospital, according to the police report.
"Florida's Commissioner of Agriculture calls for unity in order to fight COVID-19" by NBC-2's Dave Elias – As Florida is under siege by the coronavirus, Commissioner of Agriculture Nikki Fried is calling for unity to fight the virus as the number of deaths in the state grows. "Working together will be beneficial for everybody and the citizens want that," Fried said. "They don't want to see the political back and forth and blame game." Fried and Governor Ron DeSantis have been at odds over how Florida is responding to rising hospitalizations, and Fried now said it is time to put politics aside and work together. The call for a truce comes as Lee Health announces 27 percent of all patients in their hospitals are now being treated for COVID-19. Fried said Monday both sides of the political aisle must join together to beat the spread of the virus. "We are going into very dangerous territory. I mean not only is the country looking at us but the entire world," Fried said. As the nation watches a divided Florida, on Monday DeSantis was heckled for a second time for his handling of the coronavirus. Fried insists as the lone Democrat that she's been shut out by the governor.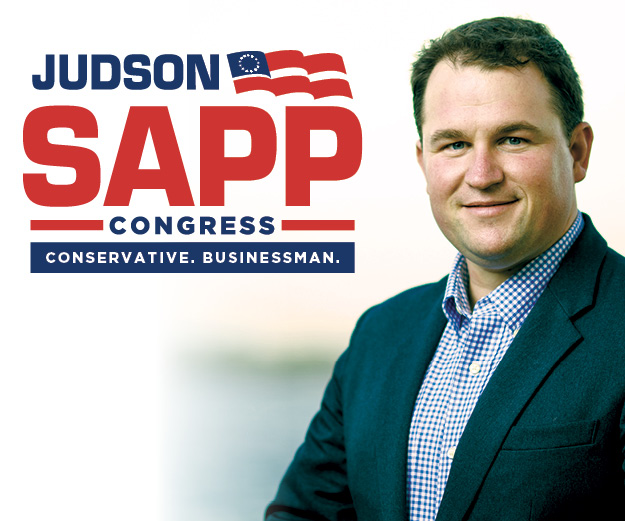 "Mark McCloskey, St. Louis man charged after pointing gun at crowd outside home, slams prosecutor" by Fox News' Charles Creitz – Mark McCloskey, the St. Louis man who has been charged with a felony after he and his wife pointed guns at a crowd who'd converged on his neighborhood, said it's clear the circuit attorney is trying to keep "criminals safe" rather than those following the law. St. Louis Circuit Attorney Kim Gardner, the city's top prosecutor, said Mark and Patricia McCloskey – both personal injury attorneys in their 60s – will be charged with felony unlawful use of a weapon following the June 28 incident. The McCloskeys said hundreds of people marching to the mayor's home had broken a gate to enter their private street. Mark McCloskey told "Tucker Carlson Tonight" that when it came to public officials, Gardner was a key but lone advocate for their potential punishment. He told host Tucker Carlson that Missouri Attorney General Eric Schmitt — the state's top prosecutor — along with President Trump and Republican Gov. Mike Parson, have been on his side. He added that Gardner however reportedly released dozens of protesters and alleged rioters that had been previously arrested without charging them — which was reported in a tweet written by Schmitt. "It seems like the only person in the United States who thinks we did something wrong is our [city's] circuit attorney. She is the same person that let out of jail everybody that was responsible for the looting and fires and destruction, following the George Floyd death, in the city of St. Louis," McCloskey told Carlson.
"Whistleblower raised concerns about 'questionable activities' by Pompeo" by CNN'S Jennifer Hansler, Kylie Atwood and Nicole Gaouette – A State Department official raised concerns to the agency's watchdog about "questionable activities" related to Secretary of State Mike Pompeo's conduct, according to a whistleblower complaint made public in recent days. The complaint was filed with the State Department Office of Inspector General (OIG) by an employee who said they "directly witnessed and/or heard numerous firsthand accounts" of the behavior. It is unclear when the complaint was filed with the OIG. Inspector General Steve Linick, who was fired on Pompeo's recommendation in mid-May, told lawmakers that his office was looking into five matters of potential wrongdoing at the State Department. Although it is unclear from the heavily redacted four-page document what specific concerns were raised by the whistleblower, they note that there were attempts "on several occasions to obtain clarifications from senior leadership in (the Executive Secretariat) and from the Office of the Legal Advisors," but those who tried "were blocked from doing so." The whistleblower also said that to their knowledge there was no action taken to "resolve the issues" and "several" of the individuals whose names are redacted in the complaint "specifically directed subordinate staff to continue facilitating questionable activities after the concerns were raised." The complaint said the misconduct took place in Washington, DC, New York, Florida and overseas. The complaint was obtained by the watchdog group American Oversight, which has sued "for any records of complaints filed by employees concerning the conduct of Mike Pompeo during his tenure as secretary of state or CIA director." It was first reported by McClatchy.
"Republicans Put Down Marker on Next Coronavirus-Aid Bill" by WSJ's Kristina Peterson, Andrew Restuccia and Catherine Lucey – Republicans on Monday outlined their priorities for the next round of coronavirus aid, calling for legal protections for businesses and money to reopen schools but no new funding for states and cities sought by Democrats, kicking off a sprint to pass legislation by early August. Senate Republicans are expected to unveil their bill later this week at a critical moment in the coronavirus pandemic, with cases increasing in many states and new signs that the economic recovery may be stalling. More than 140,000 people have died in the U.S. as a result of the virus. But ahead of negotiations with Democrats, congressional Republicans and the White House haven't yet reached agreement on many issues for the package, including whether to include a payroll-tax cut and additional funding for coronavirus testing and tracing and distribution of an eventual vaccine. And Senate Democratic Leader Chuck Schumer said Monday that a bill that didn't include new aid for states and cities was a nonstarter. President Trump reiterated Monday that he wants a payroll-tax cut, but didn't repeat a threat to veto the bill if it didn't include that measure. "We're talking about a lot of things, not just the payroll-tax cut," Mr. Trump said at a meeting with GOP leaders. Treasury Secretary Steven Mnuchin, who said the administration is aiming for a $1 trillion price tag, said the focus of the aid would be on "kids and jobs and vaccines." He also said the administration wants tax credits to provide incentives for businesses to rehire people and money for states that reopen schools, but without being specific.
"Michael Cohen sues AG Barr, claims he was sent back to prison to prevent Trump tell-all" by Fox News' Edmund DeMarche – The ACLU and lawyers for Michael Cohen announced a lawsuit Monday against U.S. Attorney General William Barr and others for allegedly violating Cohen's First Amendment rights when he was remanded earlier this month. "He is being held in retaliation for his protected speech, including drafting a book manuscript that is critical of the President—and recently making public his intention to publish that book soon, shortly before the upcoming election," the petition read. Cohen, President Trump's former personal attorney, was ordered into custody earlier this month after reports said that he "failed to agree to the terms of Federal Location Monitoring" in Manhattan. The New York Post obtained photos of Cohen at a New York City restaurant. A source told the paper, "That dinner caught the eye of those at [the Bureau of Prisons] who feel he was released on furlough only due to the coronavirus situation but is acting like he's a free man and not out under supervision." Cohen's lawyers refuted the claim and said Cohen took issue with a condition of his home confinement that forbid him from speaking with the media and publishing a tell-all book he began working on in federal prison. The rules also prohibited him from "posting on social media," the records show. The lawyers filed a Petition for Writ of Habeas Corpus, which is employed when attorneys seek to challenge whether a prisoner's detainment is lawful. The petition said that Cohen is currently being held in solitary confinement at the Federal Correctional Institution in Otisville, N.Y.
"Trump administration preparing to send federal agents to Chicago" by CNN's Evan Perez and Geneva Sands – The Trump administration is preparing to send federal agents to Chicago this week, two law enforcement officials tell CNN, as President Donald Trump and top officials are promising to crack down on what they say are violence and the increase in crime in major cities. One senior law enforcement official told CNN that there are plans to send federal agents to Chicago through the end of the summer. The agents will focus on illegal gun sales and gun violence and outstanding warrants, among other targets, according to one of the sources. Both sources said an announcement could be made in the coming days. The Department of Homeland Security plans to send more than 150 Homeland Security Investigations agents to Chicago for a 60-day stint, according to a source familiar with the deployment. Homeland Security Investigations is a branch of Immigration and Customs Enforcement that serves as the investigative arm of DHS and specializes in countering cross-border criminal activity.
The effort appears to be separate from the federal presence in Portland, Oregon, which was part of the President's demand that federal buildings be protected from protesters. Chicago's mayor warned Monday about such plans in the wake of criticisms of how federal agents are facing off with protesters in Portland. "I have great concerns about that particularly given the track record in the city of Portland. I spent a lot of time yesterday talking with the mayor or Portland to get a sense of what has happened there. We don't need federal agents without any insignia taking people off the streets and holding them, I think, unlawfully. That's not what we need," Mayor Lori Lightfoot said.
"Chevron Agrees to $5 Billion Takeover of Noble Energy" by WSJ's Cara Lombardo and Christopher M. Matthews – Chevron Corp. CVX -2.20% agreed to a deal to buy Noble Energy Inc. NBL 5.44% for about $5 billion, in what would be the largest oil-patch tie-up since the coronavirus pandemic delivered a shock to the industry. The all-stock takeover values Noble at $10.38 a share or 0.1191 Chevron share. Chevron said Monday that would represent a roughly 7.6% premium over Noble's Friday closing price of $9.65 and nearly 12% based on a 10-day average. Including Noble's hefty debt load, the deal would be valued at roughly $13 billion. The Wall Street Journal first reported the deal was imminent earlier Monday. Chevron Chief Executive Mike Wirth said in an interview that Noble's assets have low operating costs and require little near-term investment, preserving Chevron's ability to navigate global economic uncertainty. "The downturn in energy prices and demand have put pressure on a lot of different companies in our industry," Mr. Wirth said. "This is an opportunity to bring together two companies and have a stronger company, I think, coming out of it." Noble, based in Houston, is an independent oil-and-gas producer with U.S. and international operations. Buying the company would expand Chevron's presence in the DJ Basin of Colorado and Permian Basin, which spans West Texas and New Mexico. It would also give San Ramon, Calif.-based Chevron, which has a market value of $163 billion, assets in the eastern Mediterranean and West Africa and yield potential annual cost savings of $300 million, according to Chevron.
"Meadows, Mnuchin head to Capitol Hill to huddle with lawmakers on the next coronavirus bill" by Fox News' Chard Pergram – White House Chief of Staff Mark Meadows and Treasury Secretary Steven Mnuchin travel to Capitol Hill Tuesday to meet with Senate Republicans over lunch and then huddle with House Speaker Nancy Pelosi and Senate Minority Leader Chuck Schumer on the next coronavirus bill. Fox News is told the Senate lunch meeting is to get Republicans acquainted with the prospective $1 trillion price tag which Senate Majority Leader Mitch McConnell is pitching for the next bill. McConnell is hoping to get buy-in from skeptical Republicans by saying he will write the bill and capping the cost at $1 trillion. Democrats believe they should spend more. Hence the $3 trillion bill that came out of the House. An emphasis will be placed on liability protections, and, as it was described to Fox News "addressing unemployment insurance in a proper way." The key to Republican support is making sure those off the job don't make more on unemployment than they would if they were working. That is one issue many Republicans had with the third coronavirus bill. The additional unemployment benefit of $600 a week approved in the third coronavirus package will expire August 1. Fox News is told Republicans are looking at $100 billion of the $1 trillion to go to state and local governments.
"Democrats demand FBI brief Congress on foreign 'disinformation' campaign targeting 2020 election" by CNN's Zachary Cohen, Jeremy Herb and Manu Raju – Democratic leaders in the House and Senate wrote to FBI Director Chris Wray requesting a "defensive counterintelligence briefing" for all members about Russia's efforts to interfere in the 2020 presidential election, according to a copy of the letter released Monday. The letter, which is dated July 13 was signed by Senate Minority Leader Chuck Schumer, House Speaker Nancy Pelosi and the top Democrats on the Senate and House Intelligence Committees, Sen. Mark Warner and Rep. Adam Schiff. It cites concerns that Congress is being targeted by "a concerted foreign interference campaign which seeks to launder and amplify disinformation in order to influence congressional activity, public debate, and the presidential election in November." A congressional official told CNN on Monday that to ensure "a clear and unambiguous record of the counterintelligence threats of concern," the four Democratic lawmakers included a classified addendum "that draws, in large part, from the Executive Branch's own reporting and analysis." "The counterintelligence experts at the FBI must provide the full Congress with a defensive counterintelligence briefing on these threats before the August recess," the official added. The letter comes as Gen. Paul Nakasone, the top official at both the National Security Agency and US Cyber Command, warned Monday that the US is seeing a "rise in capacity" and "capability" of cyber programs from major foreign adversaries, including Russia, China, North Korea and Iran.
"Georgia Democrats Pick Nikema Williams to Succeed John Lewis on November Ballot" by WSJ's Lindsay Wise – Georgia Democrats nominated the state party's first Black chairwoman, Nikema Williams, to succeed the late Rep. John Lewis, a civil-rights icon, on the ballot in November. The Democratic Party of Georgia's executive committee overwhelmingly selected Ms. Williams, who also serves as a Georgia state senator, from a group of five finalists during a public virtual meeting on Monday. A total of 131 people had applied for the role. That group was whittled down to the five finalists by a nomination committee made up of Democratic leaders in Mr. Lewis's district. Ms. Williams tweeted a photo of herself with Mr. Lewis late afternoon Monday. "Nobody will ever fill the shoes of Congressman John Lewis, " she said in the tweet. "I will do everything in my power to honor his legacy and lift up his spirit. I'm honored to accept this nomination," she said. Ms. Williams has been an outspoken proponent of voting rights and social justice, in line with the legacy of Mr. Lewis, party leaders said. They said that Ms. Williams, who is a member of the executive committee that determined the nominee, had recused herself from the selection process. "While this system was not perfect and we were forced to use what the Secretary of State and Georgia law demands, we know that we have the absolute best candidate in Nikema Williams who will fight hard for Georgians," said the party's Executive Director Scott Hogan in a statement.

President Donald Trump @realDonaldTrump– Strong Stock Market Numbers. You want to see them dive? Vote for the Radical Left with their BIG Tax Hikes!

Suzanne Bonamici @RepBonamici– Mr. President – You could "help" by sending more PPE and COVID-19 tests, not stormtroopers.