From coronavirus to the riots
As the state continues to open, the cases of COVID-19 continue to rise with this past Sunday's cases peaking at 1,400 new cases.
The good news is that the death rate has been dropping.
take our poll - story continues below
Completing this poll grants you access to The Floridian updates free of charge. You may opt out at anytime. You also agree to this site's Privacy Policy and Terms of Use.
Gov. Ron DeSantis announced on Saturday that all Florida counties (minus Miami-Dade, Broward, and Palm Beach) would be allowed to enter Phase II in the re-opening process.
Those Riots
The most ridiculous and outright stupid call to action that has come out of the protests and riots that have stemmed from the killing of George Floyd is the call to defund and abolish police.
So, if we get rid of cops, will criminals decide to start looting, stealing, selling drugs, raping women, abusing children, or killing others?
Who is going to make arrests and investigate crimes?
Florida Democrats tweeted this, and Rep. Carlos Guillermo Smith (D) retweeted it:
Weapons of war don't belong in our communities. That includes a hypermilitarized police.
So, if police departments aren't abolished, law enforcement officers will be relegated to using straws and spitballs when confronting armed criminals?
Meanwhile, vice president Joe Biden didn't like President Trump invoking the name of George Floyd. READ MORE
And then there is this comparison of violent protestors to the D-Day veterans who took on Nazi Germany. READ MORE
Visit The Floridian


 "Trump Blasts Mayor Bowser As 'Incompetent'" by The Floridian's Mona Salama – President Trump blasted Washington, D.C., Mayor Muriel Bowser(D) as "incompetent" on Twitter Friday after she demanded the president to remove the federal law enforcement and military presence from the nation's Capital amid the ongoing unrest of protest following the death of George Floyd. "The incompetent Mayor of Washington, D.C., @MayorBowser, who's budget is totally out of control and is constantly coming back to us for "handouts," is now fighting with the National Guard, who saved her from great embarrassment over the last number of nights," Trump tweeted. "If she doesn't treat these men and women well, then we'll bring in a different group of men and women!" Trump's reference to the troops treatment was addressing an incident that occurred Thursday night when 200 Utah National Guard member was told to relocate from a D.C. hotel they were staying. Utah Sen. Mike Lee broke the news late Thursday night on Twitter, saying the D.C Mayor "is kicking the Utah National Guard out of all DC hotels tomorrow. More than 1200 troops from 10 states are being evicted." Bowser claimed that it was a budget issue that led to the Utah Guardsmen being ejected from there hotel, noting that DC residents would not be paying their hotel bills any longer and that the armory or the home state of the National Guard should be paying for their housing.
"Trump on May Surprising Job Surge Numbers: 'We're Opening With a Bang'" by The Floridian's Mona Salama – President Trump touted May's surprising positive job report that exceeded economists' expectations on Friday, and predicted the battered economy will start to recover all of the lost jobs amid the coronavirus pandemic by 2021. "We're bringing our jobs back. We're going to be back higher next year than ever before," Trump said touting the economy news during a last minute news briefing held at the Rose Garden Friday morning. "We're opening with a bang." "We'll go back to having the greatest economy anywhere in the world, nothing close. And I think we're going to have a very good upcoming few months. I think you're going to have a very good August, very good July, but a spectacular, maybe spectacular September and next year's going to be one of the best years we've ever had economically," Trump added. The unemployment rate unexpectedly dropped to 13.3 percent in May, down from 14.7 percent in April, the Department of Labor announced Friday morning. The economy also gained 2.5 million jobs in May, helping to push the rate lower due to states and counties lifting restrictions imposed to reopen their economy amid the declining number of coronavirus cases. Nearly half of the job gains in May created were in the leisures, hospitality, and construction industry.
"Wasserman Schultz sounds alarm about nursing home safety shortages" by The Floridian's Daniel Molina – Florida Rep. Debbie Wasserman Schultz (D) is sounding the alarm on the lack of protective gear that nursing home nurses have received, sharing on Twitter an article that notes the lack of gowns and masks that nurses have to work with. Arguing that "even with adequate PPE, coronavirus can still rip through nursing homes at horrifying speed, infecting residents and staff." The Florida lawmaker added that "it is unacceptable that 1 in 5 FL nursing homes lack basics like masks and gowns, despite state promises of help." In the article, Jared Moskowitz (D), the director of the Florida Division of Emergency Management, commented on the matter on, saying on May 6th that Florida is going to "have 10 million masks in reserve by the time hurricane season starts." However, with hurricane season underway, it's estimated that about 10% of Florida nursing homes don't have a one-week supply of eye protection in addition to the 5% that don't have a one-week supply of hand sanitizer and gloves. As well, a great number of Florida nursing homes also argue that they don't have a one-week supply of N95 masks when compared to national nursing homes. In speaking to the Floridian regarding what the sunshine state has planned to keep Floridians safe as the state opens its economy, Moskowitz commented that "we're working with the Department of Health," Moskowitz added that "everything we're doing now prepares for a second wave." Furthermore, he noted that he's "created all these reserves in PPE. Whether I use that for a hurricane or second wave, it's preparation."
"Rubio Champions New Record-Breaking Jobs Report" by The Floridian's Daniel Molina – The unemployment rate in the United States has dropped to 13.3%, and President Trump commented that the drop is "an affirmation of all the work we've been doing" to create jobs in a speech delivered in the Rose Garden. In response to the announcement, Florida Senator Marco Rubio (R), the Chairman of the Senate Committee on Small Business and Entrepreneurship, provided a statement on the drop, which is way below the expected 20%. Initially, forecasters expected 7.5 million job losses last month, but 2.5 million were added, which is the highest number of jobs created in a single month that's ever been recorded. In addition, the last time that this level of job creation was experienced was in September 1983 when 1.1 million jobs were added. In his statement, the Florida Senator expressed that "while far too many Americans remain out of work, it is clear the economic situation for tens of millions of workers and millions of small businesses would be far worse without the Paycheck Protection Program." Moreover, he noted that "today's job report makes clear millions of Americans were brought back on payroll last month," adding that "the PPP helped small business owners re-hire workers and prevented a second wave of layoffs, even as most of the economy remained locked down."
"House Republicans file bill to cut pay of proxy voting Democrats" by The Floridian's Daniel Molina – Florida Rep. Ross Spano (R) announced today that he would be co-sponsoring the" No Pay for Proxy Voting Act," which aims to withhold pay from any member of Congress who votes by proxy as opposed to casting an in-person vote. In a statement, Spano stated that "asking the American people to safely return to work, while some Members of Congress stay home and collect a paycheck is hypocritical." Saying that "this may sit well with Speaker Pelosi," the Florida lawmaker asserted that it doesn't sit well with him. "Speaker Pelosi is taking the voice of and vote of millions of Americans and putting it in the hands of just a dozen Members," he added, noting that "it's played wrong, and I'm sure it will be found unconstitutional." The proposal of the bill calls for withholding one day's worth of pay for Members of Congress for every day that they decide to designate a proxy vote. To ensure that the legislation complies with the Constitution's 27thAmendment, which prohibits any law that makes changes to the salaries of Congressional members during their term, the salaries would be withheld would be placed under an escrow account until the last day of the member's term.
"Biden: '10 to 15 percent' of Americans Are 'Just Not Very Good People'" by The Floridian's Mona Salama – Presumptive Democratic presidential nominee Joe Biden praised the "vast majority" of America as an overwhelmingly "decent" nation Thursday night, but declared that "10 to 15% of the people out there that are just not very good people." "Do we really think this is as good as we can be as a nation? I don't think the vast majority of people think that," Biden said during a virtual town hall Thursday evening. "There are probably anywhere from 10 to 15% of the people out there, they're just not very good people. But that's not who we are. The vast majority of people are decent. We have to appeal to that and we have to unite people, bring them together." Thursday virtual town hall with Young Americans hosted by actor Don Cheadle focused the discussion on race and racism in the wake of the death of George Floyd in Minneapolis by police last week. Several young black participants in the discussion were heard asking the former Vice President about his privileges being a white man in American society. "Let me make something clear: I'm a white man. I think I understand, but I can't feel it. I mean I feel it, but I don't know what it's like to be a black man walking down the street and be accosted. To a black man walking down the street be arrested, be a black man walking down the street and God forbid something worse happened to me," Biden said.
""Viable threat" made against Firefighters in Florida, stations on lockdown" by The Floridian's Javier Manjarres – As the rioting around the country enters its second week, first responders continue to be targeted by the militant rioters as dozens of police and firefighters having been injured and a few police officers having been killed. Days, after the first protests broke out in West Palm Beach, Florida, protests that quickly turned into violent riots, the City of West Palm Beach, has just placed its fire stations on lockdown after a "viable threat was made to one fire station." The Floridian spoke to a firefighter privy to the threat notice that was sent out. After we agreed to keep his or her identity out of this story, the firefighter told us that the fire department was "still running 911 calls" but had to have its stations completely secured, or "maintain security." Firefighter "Joe," said that the city had distributed "riot helmets and bulletproof vests" but that firefighters weren't allowed to conceal carry. "Joe" also said that he would drive his truck with the windows rolled up because he didn't "want to take a brick to the side of the face." Earlier this week, City of West Palm Beach Mayor Keith James declared a state of emergency and banned the sale of firearms throughout the city. Mayor James could have an agenda of his own or may have a vendetta against white Americans.
"Florida's spike in COVID-19 cases is a reminder the pandemic isn't over yet" by Fox 13 Tampa Bay's Elizabeth Fry – Phase two of Governor DeSantis' plan to reopen Florida is officially underway. However, as the latest numbers from the Florida Health Department's coronavirus dashboard show, the COVID-19 pandemic isn't over yet. "People are happy for sure to be out, it seems pretty busy. People are definitely taking advantage," said Katelyn Feeney, a Tampa resident. On Sunday, the DOH announced 1,180 new cases with Bay Area counties like Polk and Manatee seeing the highest rate of positive tests. Since June 2, the COVID-19 dashboard shows at least 1,000 residents testing positive for the virus every day. It's a slight increase in the number of new cases we've been seeing over the past few weeks. "We've been doing an awful lot of testing these last couple weeks. An awful lot, especially this past week. So when you do more testing, you're going to have more cases," said Dr. Jay Wolfson with USF Health. Friday was the first day of phase two. Bars and entertainment venues, like movie theaters and bowling alleys, were allowed to reopen with restrictions. Stores and gyms were also able to start operating at full capacity.
"3 Chinese nationals sentenced for illegally taking photos of Florida Navy base" by Fox News' Louis Casiano – Three Chinese citizens were sentenced to prison terms this week for illegally taking photographs of sensitive areas inside a Florida naval base. Lyuyou Liao, 27, was sentenced Friday to 12 months in prison after pleading guilty to illegally entering the Naval Air Station Key West on Dec. 26, 2019 and taking photos and video footage of the Truman Annex portion of the military installation, the U.S. Attorney's Office of the South District of Florida said in a news release. On Thursday, Jielun Zhang, 25, and Yuhao Wang, 24, were each sentenced to a year and nine months in prison. All three will each be subject to one year of probation. Zhang and Wang illegally entered the same installation as Liao on Jan. 4 and took photos of infrastructure in Sigbsbee Park and the Trumbo Point Annexes. Both men drove to the station and were told by security they could not enter without military identification. They drove onto the property anyway and were taken into custody by authorities 30 minutes later. The trespassing incidents occurred shortly after two Chinese diplomats were expelled from the United States after they drove onto a military base in Norfolk, Va., that housed Special Operations Forces last year. One of the men was an intelligence officer operating under diplomatic cover.
"Florida sees more than 1,250 new coronavirus cases" by Tampa Bay Times' Romy Ellenbogen – Florida added 1,270 new recorded cases of the coronavirus on Saturday, as most of the state begins Phase 2 of reopening and thousands pour into the streets to protest the death of George Floyd. Twenty-eight new deaths also were recorded, with four coming from the Tampa Bay area. How fast is the number of Florida COVID-19 cases growing? Morning updates typically show low numbers for the current day. What's the picture across the state? As of Saturday, the state has 62,758 cases of coronavirus infections and 2,773 deaths. For severe cases, 10,891 people have been hospitalized, with the bulk over the age of 45. Still, younger people contract the virus — 28 percent of the state's coronavirus infections are people age 34 and younger. Florida coronavirus cases by age group Doctors say older people are at a greater risk to developing severe symptoms from COVID-19, which makes Florida especially vulnerable. Testing has continued to increase, with 1.175 million, about 5 percent of the state's population, having taken a test for COVID-19. Of those tests, 5.3 percent have come back positive. About half of the state's deaths come from long-term care facilities, with the largest number in Miami-Dade County. Manatee and Pinellas counties have both had bad nursing home outbreaks, and Freedom Square, a nursing home in Seminole, is the second deadliest outbreak at a long-term care facility statewide.
"South Florida Continues To Protest Sunday, From Homestead To Miami Lakes" by WLRN's Aaron Leibowitz, Monique Madan, and David Ovalle – Protests against police brutality continued Sunday in South Florida as two small groups rallied in Miami Lakes and Homestead, with another planned for Wynwood in the evening. In suburban Miami Lakes on Northwest 154th Street, about 100 protesters gathered along the road holding signs and chanting Sunday afternoon. The protest, organized by 19-year-old Nina Zamora, had caused a stir in recent days in Miami Lakes, a community where only about 3 percent of the population is black. Zamora said a flyer posted to a local Facebook group was deleted, and many residents raised concerns about potential violence and the message of the event.
"These Central Florida lawyers are offering to represent arrested protesters for free" by Orlando Weekly's Matthew Moyer – Protesters in Orlando and across Florida face arrest by police for all sorts of real and imagined crimes. There are several area lawyers thankfully offering pro bono legal services for protesters who find themselves in lockup and facing a judge. Because protesting can get you arrested – or worse – be prepared before you leave home. One solid idea is to write the number of a trusted attorney on yourself with a Sharpie, if you can't remember the number, and to let a loved one know you're going, and to look out for any calls. Florida lawyer Daniel Martinez offered his law firm's services – and offering Spanish-speaking services, very importantly – in representing anyone arrested throughout Florida for protesting on his Facebook page. Orange County lawyer Andrew Darling has also offered to defend demonstrators in court pro bono. And promisingly, he's campaigning for Orange County sheriff as a reformist candidate. The local law firm Landers & Sternberg took to their Facebook page to offer pro bono representation to people arrested during protests in Orlando. Orlando trial lawyer James W. Smith III also stated on his Twitter account that he would give legal aid to those arrested while protesting.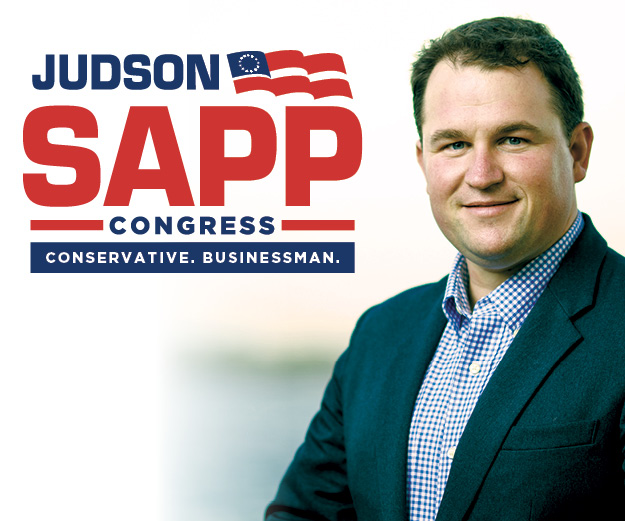 "Minneapolis mayor Jacob Frey rejects city council's push to defund police, despite veto-proof majority" by Fox News' Gregg Re – Minneapolis Mayor Jacob Frey on Sunday reiterated that he doesn't support abolishing the city's police force, hours after a veto-proof majority of members of the Minneapolis City Council said they want to take that drastic step in the wake of the in-custody death of George Floyd. Frey, who ordered a police station to evacuate as rioters burned it to the ground last month, was shouted down by a large gathering of demonstrators near his home on Saturday when he defied their demands to shutter the city's police forces. "I'll work relentlessly with Chief [Medaria] Arradondo and alongside community toward deep, structural reform and addressing systemic racism in police culture," Frey said in a statement to KARE. "We're ready to dig in and enact more community-led, public safety strategies on behalf of our city. But, I do not support abolishing the Minneapolis Police Department." Before the crowd outside his home, Frey had prefaced his comments by saying he was "coming to grips" with his "own brokenness," and by promising to put the police union "in its place." But, many protesters clearly were unconvinced, yelling, "It's not about you!" and "Go home Jacob, go home!" On Sunday, nine city council members spoke at a protest at Powderhorn Park, a neighborhood in Minneapolis. The number of supporters in attendance represented a veto-proof majority to push the measure through, Fox 9 reported.
"Joe Biden wins enough delegates to secure Democratic nomination" by CNN's Kate Sullivan – Former Vice President Joe Biden has earned enough delegates to officially secure the Democratic nomination for president, CNN projected on Saturday. Biden has been the presumptive Democratic nominee since April, when Vermont Sen. Bernie Sanders dropped out of the primary. His electoral victory in Guam on Saturday allowed him to surpass the necessary 1,991 delegates to claim the nomination on the first ballot of the party's convention, set to be held in August. Biden currently has 1,992 delegates, according to CNN's tally. "A little more than three months ago I stood on stage in South Carolina and told the American people that ours was a campaign for everyone who has been knocked down, counted out, and left behind. Those words take on an ever greater resonance today, at a time when so many Americans are hurting and have suffered so much loss," Biden said in a statement. "So many feel knocked down by the public health and economic crisis we are weathering. So many feel counted out and left behind by a society that has for too long viewed them as less than equal, their lives as less than precious." He added, "It was an honor to compete alongside one of the most talented groups of candidates the Democratic party has ever fielded — and I am proud to say that we are going into this general election a united party. I am going to spend every day between now and November 3rd fighting to earn the votes of Americans all across this great country so that, together, we can win the battle for the soul of this nation, and make sure that as we rebuild our economy, everyone comes along."
"Trump's Order to Pull U.S. Troops From Germany Alarms European Allies" by WSJ's James Marson and Thomas Grove – U.S. allies in Europe expressed dismay over President Trump's plan to slash the number of American troops in Germany by more than a quarter, saying it undermined NATO and boosted adversaries such as Russia. Mr. Trump's order, reported by The Wall Street Journal on Friday, surprised allies, who hadn't been officially informed, according to European diplomats. The proposed cut to 25,000 from 34,500 would reverse recent increases in U.S. troops in Europe designed to deter Russia, which invaded Ukraine in 2014 and has bolstered armed forces on its western flank. German Foreign Minister Heiko Maas said Germany would take note of the decision, if confirmed. "We value the cooperation with U.S. armed forces, which has grow over decades," he told the Bild am Sonntag newspaper. "They are in the interests of both our countries." Asked about German relations with the U.S., he replied: "It's complicated." Allies of German Chancellor Angela Merkel in the German Parliament assailed Mr. Trump more forcefully. "The plans show once again that the Trump administration neglects an elementary leadership task: the involvement of allies in decision-making processes," said Johann Wadephul, deputy leader of Ms. Merkel's ruling conservative bloc in Parliament. "All benefit from the cohesion of the alliance, only Russia and China from discord."
"Trump withdraws National Guard from DC now that 'everything is under perfect control'" by Fox News' Danielle Wallace – President Trump announced Sunday the National Guard would withdraw from Washington, D.C., saying that "everything is under perfect control" following nearly two weeks of peaceful protests and violent rioting and looting in response to the death of George Floyd. "I have just given an order for our National Guard to start the process of withdrawing from Washington, D.C., now that everything is under perfect control," Trump tweeted. "They will be going home, but can quickly return, if needed. Far fewer protesters showed up last night than anticipated!" Army Sec. Ryan McCarthy said Sunday that within the next 48 to 72 hours, all out-of-state National Guard will be withdrawn from D.C. Mississippi, Utah and Indiana National Guard will begin leaving at 5 p.m. and will be gone by 5 p.m. Monday. Maryland and New Jersey National Guard left D.C. Saturday. D.C. National Guard, which consists of about 1200 troops, will support the Metropolitan Police Department Sunday. Unveiling the newly minted "Black Lives Matter Plaza" just steps from the White House, D.C. Mayor Muriel Bowser said Friday she would evict the National Guard from hotels, citing a "budgetary issue." In response, Trump tweeted: "The incompetent Mayor of Washington, D.C., @MayorBowser, who's [sic] budget is totally out of control and is constantly coming back to us for 'handouts', is now fighting with the National Guard, who saved her from great embarrassment over the last number of nights.
"White House is considering a Trump speech to the nation on race and unity" by CNN's Kristen Holmes and Sarah Westwood – After a weekend of massive peaceful protests around the country, White House officials are currently deliberating a plan for President Donald Trump to address the nation this week on issues related to race and national unity, as Housing and Urban Development Secretary Ben Carson hinted in an interview with CNN on Sunday and a senior administration official said was under serious consideration. Many allies of the President spent the last week distraught as they watched Trump fumble his response to the police killing of George Floyd, only to follow his perceived silence on the resulting racial tensions with a federal law enforcement crackdown on the protesters near his fortified doorstep. Aides and allies were not comforted by the backlash over his decision to have federal officers aggressively clear Lafayette Park in front of the White House to facilitate a widely-panned attempt at a photo-op in front of St. John's Church. And the rest of the week continued on a downward spiral, as protests across the country grew and Trump faced an onslaught of well-known conservatives, generals and former Trump administration officials who excoriated his response and called for new leadership come November.Carson suggested during an interview with CNN's Jake Tapper on "State of the Union" that the President this week would further address Floyd's killing and the tensions it exposed.
"As New York Reopens, Mayor de Blasio Faces Boos—From Within City Hall, Too" by WSJ's Laura Kusisto and Katie Honan – After more than a week of protests that have led to violent clashes with police, the mayor of the nation's largest city is struggling to regain the confidence of his constituents and staff, as the city teeters on the brink of the worst economic crisis in four decades. New York City Mayor Bill de Blasio has been unable to either command or soothe a city consumed by unrest following the killing of George Floyd, current and former aides and advisers say. At the same time, the city is trying to reopen Monday after being in lockdown for more than two months as one of the U.S. cities hit hardest by the new coronavirus. The pandemic is estimated to have killed more than 24,000 people in New York state, including over 17,000 in the city, and devastated the economy. The city lost some 885,000 private-sector jobs in April, its largest decline in history, according to the state Department of Labor. "There's a lot of people and a lot of people in city hall that are worried that whatever good the mayor did is going to be overshadowed by this," said Alicia Glen, who served as Mr. de Blasio's deputy mayor for housing and economic development for five years. Current employees said the mood at city hall has been one of heartbreak and near despondence over the past week, which has seen large-scale protests over Mr. Floyd, a black Minneapolis man who was killed while in police custody. The mayor imposed an 8 p.m. curfew in response to the violence and looting that followed the mostly peaceful demonstrations. The curfew was in effect for six nights before he lifted it Sunday morning.
"Colin Powell says he 'cannot in any way support' Trump; announces he will vote for Biden" by Fox News' Andrew O'Reilly – Former Secretary of State Colin Powell on Sunday became the latest member of the Republican Party's old guard to announce that he will not be voting for President Trump in November's general election. Powell's admission comes amid rumors and speculation that a number of establishment Republican heavyweights have sworn off voting for Trump in favor of Democratic presidential nominee and former Vice President Joe Biden. The New York Times reported former President George W. Bush – under whom Powell served as secretary of state – and frequent Trump critic, Sen. Mitt Romney of Utah, will not be voting for the current Oval Office occupant come November. "I certainly cannot, in any way, support President Trump this year," Powell said Sunday on CNN's "State of the Union." "We have a Constitution and we have to follow that Constitution and the president has drifted away from it." Powell instead made clear that when he heads to the ballot box this fall he will be casting his vote for Biden. "I'm very close to Joe Biden in a social matter and in a political matter," Powell said. "I've worked with him for 35, 40 years. And he is now the candidate and I will be voting for him." Powell added, however, that despite his backing of Biden's White House run, he will not be hitting the campaign trail in support of the Democratic nominee.
"Carson says 'reserve judgment' on Trump's remarks in aftermath of George Floyd's death until President speaks again" by CNN's Chandellis Duster – When Housing and Urban Development Secretary Dr. Ben Carson was pressed on Sunday about President Donald Trump's retweet of a post attacking the character of George Floyd, Carson said to "reserve judgment" until the President speaks on the topic this week. "I believe you're going to be hearing from the President this week on this topic in some detail. And I would ask you maybe to reserve judgment until after that time," Carson told CNN's Jake Tapper on "State of the Union." The White House has declined to comment to CNN about Carson's comments on the show. Carson's remarks come amid criticism over Trump's response to nationwide protests in the wake of Floyd's death at the hands of police. Over the weekend, the President retweeted a post from former Fox News host Glenn Beck that quoted conservative commentator Candace Owens saying, "The fact that (Floyd) has been held up as a martyr sickens me." "You talked about how you don't like to demonize people," Tapper said Sunday. "I know you didn't retweet this, but the President did. Does that help the nation heal?" "What will help the national heal is if we engage in dialogue together," the Trump Cabinet member said. "Let's not make the solution be a Democrat solution or a Republican solution. Let's make it be an American solution and recognize that our country is extraordinary." The President, who has also been criticized for invoking Floyd's name during an address touting the latest jobs report, last week called on the nation's governors to dominate protesters. And police tactics were used to clear peaceful protesters from Lafayette Square ahead of the President's walk to St. John's Episcopal Church for a photo-op on Monday.
"Major Fixes Made to Small-Business Loan Program" by WSJ's Yuka Hayashi – President Trump on Friday signed into law a bill giving companies more time and flexibility to spend funds from the federal aid program to help small businesses during the coronavirus pandemic. The new law overhauls the Paycheck Protection Program, which provided $660 billion to help companies generally with fewer than 500 employees. While credited with helping save millions of jobs, business owners have questioned whether they could meet the requirements to have the loans turned into grants—and thus forgiven. Restaurants and other businesses that have largely been unable to operate this spring were among the biggest critics. The latest fixes allow businesses 24 weeks to spend the loans, up from eight weeks under the original rule and ease a requirement to spend 75% of funds to pay workers to gain loan forgiveness. The new threshold is 60%. While the June 30 deadline for new loan applications remains unchanged, borrowers now have until the end of the year to restore their payrolls to precrisis levels in order to have their loans forgiven. Borrowers are also given more time to repay the portions of funds that aren't forgiven. Mr. Trump signed the bill following a news conference celebrating surprisingly strong jobs data announced Friday morning. After two months of steep declines, the Labor Department said employers added 2.5 million jobs in May, improving the jobless rate to 13.3% from April's 14.7%. Administration officials said PPP has helped to keep some 50 million workers with their employers.

President Donald Trump @RealDonaldTrump – Could it be even remotely possible that in Roger Goodell's rather interesting statement of peace and reconciliation, he was intimating that it would now be O.K. for the players to KNEEL, or not to stand, for the National Anthem, thereby disrespecting our Country & our Flag?

Adam Schiff @RepAdamSchiff – More alternative facts. More truth isn't truth:
It was a bunker "inspection." Gas wasn't used. Antifa is the issue. Trump continues to gaslight Americans, begging the question: Who are you going to believe, me or your lying eyes? We know the truth, and the truth matters.

US Rep. Al Lawson Jr @RepAlLawsonJr –We helped to feed more than 500 families in #Jacksonville at last weekend's #FarmShare. Thank you to our community partners, Abyssinia Missionary Baptist Church, BOAT (Blessing Others All the Time) and a host of local organizations.
Commissioner Nikki Fried @NikkiFriedFL – With restaurants opening up, we're reminding Floridians that the @FDACS Farm To You Commodities List is still working to connect Florida farmers with consumers.
Rick Scott @SenRickScott –Today's 31st anniversary of Tiananmen Square shows that little has changed under Communist China's control. We cannot allow human rights violations to continue and we cannot allow the people of #HongKong to live in oppression.
Rep. Debbie Mucarsel-Powell @RepDMP -.@HouseDemocrats worked swiftly to pass legislation to give our small businesses more flexibility & time to use #PPP funds. I'm glad to see the Senate finally passed our legislation. Now POTUS must sign it into law immediately to get our local businesses the help they need.
Bob Rommel @bob_rommel -Yeah millionaire players and billionaire owners need you to protect them how about the small business owners that you are destroying. Just because you went to Harvard and made hundreds of millions at Goldman Sachs doesn't mean you're smart.
Rep. Ted Deutch @RepTedDeutch –I'm very happy to hear of Michael White's release from Iran, & I encourage the Admin. to continue to bring home Siamak & Baquer Namazi & other Americans held abroad. But during these negotiations, do not forget about Bob Levinson and his family, who deserve closure and justice.