Darker days ahead…
A new White House COVID-19 forecast model shows that a huge spike in deaths will occur as the U.S. economy re-opens.
"Will some people be affected? Yes. Will some people be affected badly? Yes. But we have to get our country open and we have to get it open soon-" President Donald Trump MUST READ 
President Trump admits that there will be more deaths, saying that his administration will have to put out "fires" of all sizes READ MORE
The administration is also talking about shutting down the coronavirus task force and moving over the responsibility to other federal agencies like FEMA. READ MORE
Here is a snapshot of the most up-to-date numbers from the Florida Dept. of Health:
Visit The Floridian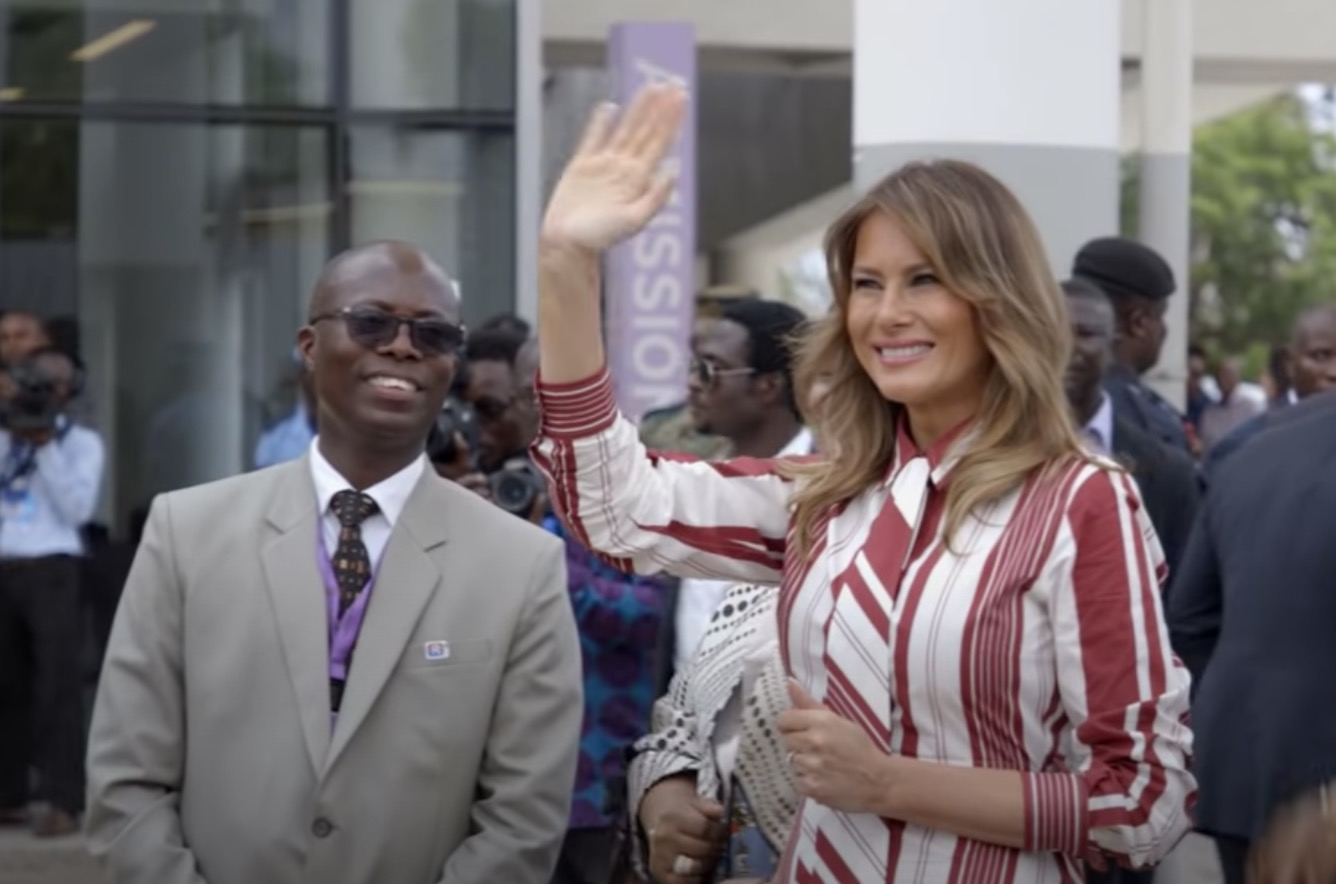 "Melania Trump Sends 150 Boxed Lunches To Children's Research Hospital" by The Floridian's Mona Salama – First Lady Melania Trump sent 150 boxed lunches to the Children's Inn hospital in Maryland to "support those impacted by the effects" of the coronavirus, according to a statement released by her office Tuesday afternoon. "First Lady Melania Trump donated 150 boxed lunches to the pat patients and staff of Children's Inn at the National Institute of Health," Stephanie Grisham, the First Lady spokesperson said in a statement. "Supporting those impacted by the effects of COVID19 is something the First Lady cares deeply about, and as we navigate these unique times she will continue to reach out to people in a variety of ways." Grisham added that the meals were transported through "contact-free delivery" in order to "to protect everyone's safety at the medical facility." The Children's Inn is a nonprofit residential that creates a "Place Like Home'' for families with seriously ill children participating in pediatric research studies at the NIH in Bethesda, Maryland. According to the Children's Inn spokeswoman, several children have rare genetic diseases including sickle cell anemia, giant axonal neuropathy, and various other immunodeficiency diseases.
"Trump admits more COVID-19 deaths will happen as U.S. reopens" by The Floridian's Javier Manjarres – During an interview with ABC's "World News Tonight" Host David Muir, President Donald Trump acknowledged that as the country continues to move ahead with re-opening, more deaths will occur as a result of the spread of the Coronavirus. Trump said that deciding to re-opening the country was the most difficult decision of his presidency, saying that as the U.S. opens his administration was going to have to put out COVID-19 "embers" and "small fires," as well as "some big fires." When asked to talk about the possibility of a higher death rate as the country reopens, Trump said that the death toll was probably going "to be higher" than 70-80 thousand, but that the U.S. needs to reopen. Trump also said that his decision to shut down the country was the right choice, quipping that "even the Democrats aren't blaming me for" doing so. Trump was then asked about the number of cases of COVID-19 in the U.S., which prompted the president to pull out a stat sheet he had tucked away in his suit, and argue that if the U.S. tested as little as other nations, the infection rate would be a lot lower.
"Pence: White House In 'Preliminary Discussions' On Winding Down Coronavirus Task Force" by The Floridian's Mona Salama – Vice President Mike Pence told reporters on Tuesday that the White House is in "preliminary discussions" about plans to wind down the coronavirus task force and shift the public health response management to federal agencies by as early as June. "I think we're having conversations about that and about what the proper time is for the task force to complete its work and for the ongoing efforts to take place on an agency-by-agency level," Pence told reporters at an off-camera limited briefing. "And we've already begun to talk about a transition plan with FEMA. But it's — it really is all a reflection of the tremendous progress we've made as a country." Pence, who leads the task force, added that "the timetable" to scale back the task force's role to various government agencies would be by the end of the month, early June the latest. "I think we're starting to look at the Memorial Day window, early June window as a time when we could begin to transition back to having our agencies begin to manage — begin to manage our national response in a more traditional manner," the vice president said. "And as I've said before, as we continue to practice social distancing and states engage in safe and responsible reopening plans, I truly believe–and the trend lines support it–that we could be in a very different place."
"OPINION: Miami-Dade County Commissioner Esteban Bovo's COVID-19 Report" by Esteban Bovo via The Floridian – Everyone in our community, from all industries and ages, are waiting for the light at the end of the tunnel. Parents and children have been forced into a new learning environment overnight. Shuttered small business anxiously wanting to reopen. The people of Miami-Dade have demonstrated incredible patience and because of it, our community has overcome this novel virus. The time invested in keeping each other safe, requires that we take measured steps that continue safeguarding the health of our residents, while reopening our economy. That's why during the last several weeks, I started a conversation with industry and community leaders of Miami-Dade County's District 13 to discuss what a reopening looks like to them. A reopening plan is not and should not look the same for all areas of our County, which rely on different sectors of our economy. The District 13 Economic Recovery Task Force ("Task Force") discussed the circumstances of the district within four areas, divided into the following working groups: Healthcare, Education and Community, Hospitality and Small Businesses, and Finance and Professionals. The healthcare professionals reiterated how personal protective equipment ("PPE") and other sanitary measures will become part of our "new normal". The working group discussed creating a sanitation certification program that will both create an ideal work setting and give customers peace of mind. Our discussions also focused on the deteriorating mental health in our community.
"Trump blamed for failed kidnapping attempt on Maduro" by The Floridian's Javier Manjarres – It wasn't exactly another Bay of Pigs invasion by the U.S. supported nationals, but the failed kidnapping attempt of Nicolas Maduro by two former U.S. Special Forces and Venezuelan "traitors" was stomped out by that country's military. Venezuela's Drug kingpin was quick to lay the entire operation on the Trump administration, saying that there is little or no doubt that Trump orchestrated the invasion. Maduro hit the Venezuelan airwaves, holding up two U.S. passports that were allegedly recovered during the arrest of the two U.S. citizens, who he said: "were playing Rambo." Maduro also read off their names and birthdates as a way of confirming the authenticity of the passport and claims. According to a published report by the AP, the two U.S. citizens were identified as Luke Denman and Airan Berry, both former U.S. special forces soldiers. Maduro said the U.S. government is "fully and completely involved" in the operation. Maduro, after tweeting praise from Karl Marx, tweeted praise for the "heroic" people of the Chuaco who took to the streets to aide in the apprehension of "those terrorists" in order to regain order, adding that was the capability that Venezuelans had to deter "traitors and mercenaries" who try to disturb the peace in Venezuela. The Trump administration has denied any involvement in attempted kidnapping.
"Coronavirus Victims Face Severe Blood-Clotting Concerns" by The Floridian's Daniel Molina – The COVID-19 pandemic continues to threaten lives around the world, but it's now being reported that victims are not in the clear even after the symptoms are no longer present and after the infection, as many are not suffering from blood-clotting issues. New reports are informing that patients are facing concerns regarding blood-clotting. These concerns are being discovered in younger patients, and it can even lead to sudden strokes or death. Mitchell Levy, the chief of pulmonary critical care and sleep medicine at the Warren Albert School of Medicine, commented that "there's something about this virus that's exaggerated that to the nth degree." Levy added that "we're seeing clotting in a way in this illness that we have not seen in the past," noting that the unexpected blood clotting issue is "probably the most important thing that's emerged over the last perhaps month or two." The clots are reported to form and damage different types of organs in the body, which includes the liver, the heart, the arterial catheters of patients or the filters that aid failing kidneys. However, the more severe cases can appear in the lungs of coronavirus patients. Speaking on the severity of blood clots being formed in the lungs, Margaret Pisani, an associate professor of medicine at the Yale University School of Medicine, explained that these blood clots are likely to cause patients who may look as if they're well to "fall of the ledge" and develop a blood-oxygen deficiency.
"Buchanan: U.S. "Dangerously Reliant" on China" by The Floridian's Daniel Molina – As the United States maintains a hard-line approach when it comes to China regarding the spread of the Coronavirus, more legislation continues to be introduced regarding the country distancing itself and holding China accountable for spreading misinformation and mishandling the COVID-19 outbreak. New legislation introduced by Florida Rep. Vern Buchanan (R) calls for the United States to rebuild drug manufacturing in the United States, which comes after China threatened to cut off life-saving medications to Americans. In a statement, the Florida lawmaker commented that "every day we are learning more about China's malicious intentions, from lying about the origins of the coronavirus to threatening to cut off drug supplies to American citizens during a pandemic." Moreover, Buchanan argued that "it's clear we must take immediate steps to make our country more independent when it comes to producing life-saving medicines." He expressed that, as the United States continues to "confront the coronavirus, it has become clear how dangerously reliant we are on China and the global supply chain for pharmaceutical products." It is estimated that eighty percent of the raw ingredients that are used to manufacture many life-saving medications and antibiotics are produced overseas, and they are primarily produced in China.
"Rubio's request for investigation into Trump's nuclear dealings pays off" by The Floridian's Daniel Molina – The Government Accountability Office has released its findings regarding an investigation into the Trump Administration's civil nuclear cooperation negotiations with Saudi Arabia, which included findings regarding negotiations done by the executive branch dating back to December 2009. The investigation into cooperation with Saudi Arabia was requested on March 15th, 2019 by Senators Marco Rubio (R) and Bob Menendez (D). The Senators asked the non-partisan agency to launch an investigation into reports that negotiations under the Trump Administration were carried out without the proper oversight and in a manner that is inconsistent with previous negotiations. With the findings being reported, the two Senators released a statement commenting on the matter. In the statement, the two Senators thanked "the GAO for their efforts in putting together this important product." The lawmakers explained that they "requested this study because of concerns regarding how the United States has been engaging the Saudi government on nuclear cooperation, including why the Department of Energy, not the Department of State, took the lead in negotiations with the Saudi government."
"Florida Boosts COVID-19 Testing, Sending New-Case Rate To A Record Low" by NPR/WLRN's Bill Chappell – Florida Gov. Ron DeSantis says his state has hit a new record low in the rate of positive test results for COVID-19, as only around 2.5% of nearly 24,000 tests confirmed an infection on Monday. The test results were the most Florida has received in a single day. The governor celebrated the good news, which emerged one day after Florida relaxed shutdown restrictions on restaurants and retail stores in much of the state. "We got 23,884 test results," DeSantis said at a midday briefing Tuesday. "Out of that massive batch, it only yielded 589 new Florida cases." "If you look at the percent positive, which is something we track very closely, yesterday's test results have got to be the lowest percent positive since we've been doing any type of major testing," DeSantis said. The positive news about test results came after Florida reported two notable rises in the day-to-day number of new cases. On Friday, the state's "weeklong trend of daily totals under 1,000 was broken," as member station WLRN reports from Miami. That daily figure fell over the weekend, but on Monday, the state confirmed 819 new coronavirus cases. The governor said he doesn't think Florida has seen positive test results for new cases higher than 6% in around two weeks. While the state has indeed seen a distinct downward trend over the past two weeks, the Florida Department of Health recorded a new-case rate of 6.18% on April 23; it also hit 5.99% last Monday. It's been much longer, DeSantis said, since Florida saw a new-case rate higher than 7%.
"John Morgan offers to fix Florida unemployment system for free" by WFLA – Well known Florida attorney John Morgan says he'll recover the $77 million the state spent on the unemployment computer system and not charge the state for legal services. Morgan made the announcement in a Twitter video saying the unemployment system is broken. "We have a computer system that was broken since day one. It was bought for 77 million dollars by Rick Scott. Here's my offer Governor DeSantis turn me and my team loose and we will recover that money for the state of Florida and you know what I'll charge you to do this… zero." Morgan went on to say the state was ripped off comparing it to a faulty air conditioning system. Morgan says DeSantis is more than welcome to call him to get the money back and put money back in the pockets of the people.
"Florida county sheriff defends decision not to disclose that he killed a man in self-defense when he was 14" by CNN's Alaa Elassar – A Florida sheriff appointed by Gov. Ron DeSantis after the Parkland school shooting is defending himself after admitting he fatally shot a man when he was 14 years old. Broward County Sheriff Gregory Tony said in a statement Monday he "shot an armed man in self-defense" during his time growing up in a Philadelphia neighborhood "filled with violence and gang activity." News of Tony's involvement in the 1993 shooting came to light when the online news organization Florida Bulldog reported the incident on Saturday after interviewing the family of 18-year-old Hector "Chino" Rodriguez, the man he killed. "This was the most difficult and painful experience of my life and I have never spoken of it publicly. I worked every day from that time forward to leave the violence that surrounded me in Philadelphia behind," Tony said in his statement to CNN. "Surviving this assault inspired me to do work to help others. The world is filled with violent individuals and brave men and women who protect the innocent against their actions. This is the essence of law enforcement and is why I have dedicated my life to service in law enforcement." Tony was initially charged as an adult, but his case was transferred to juvenile court, where a judge found him not guilty and sealed his records, the Florida Bulldog reported. Tony eventually left Philadelphia and moved to Florida to play football at Florida State University, where he graduated with a degree in criminology.
"Coronavirus Florida: Jury trials remain postponed until July across the state" by Palm Beach Posts' Hannah Winston Jury trials will remain postponed until after the July 4th holiday in a continued effort to reduce the spread of the coronavirus across the state, according to an order released Monday by the Florida Supreme Court. Chief Justice Charles T. Canady wrote Monday that since Florida declared a state of emergency in March, he has issued several orders "to mitigate the effects of this public health emergency upon the judicial branch and its participants" by limiting a majority of in-person, nonessential court hearings. Jury selection and new jury trials have been postponed since March 16 as new cases of the virus continued to rise across the state. Only essential hearings, such as bond reductions, pleas and first appearances, continued to be held in person. As of Tuesday, more than 37,000 people in Florida have tested positive for the coronavirus and 1,471 of those individuals have died, according to the Florida Department of Health. In Palm Beach County alone, there have been 3,390 positive cases and 205 deaths as of Tuesday. While other businesses and operations begin to open across much of the state, a spokesperson for the supreme court wrote in a news release that in-person jury trials pose a "special hazard" due to the potential risk of spread between jurors and other courtroom participants. In a typical first-degree murder trial in Palm Beach County, 100 potential jurors may be questioned for hours over the course of days while sitting in close proximity before getting to the trial. Officials said it's unclear if the July date will eventually be pushed back further.
"Lawsuit challenges Florida's mail-in ballot rules as more people expected to vote by mail because of coronavirus" by WTSP's Josh Sidorowicz – Mail-in ballot rules in the nation's biggest swing state are being challenged in a new lawsuit as more voters than ever are expected to cast their vote by mail in upcoming elections because of the coronavirus. The federal lawsuit was filed by the Democratic super PAC Priorities USA, the Florida Alliance for Retired Americans and Alianza for Progress. In anticipation of an unparalleled demand for mail-in ballots and an expected shortage of poll workers due to the ongoing pandemic, the complaint focuses on three points: 1) Ballots should be valid as long as they're postmarked by Election Day, as opposed to current law which says vote-by-mail ballots can only be counted if they are submitted to local election offices by 7 p.m. on election night. 2) The state should pay the postage for returned mail-in ballots because requiring voters to pay amounts to a poll tax. 3) Restrictions should be lifted barring people who are paid by organizations, like Priorities USA, from helping voters submit mail-in ballots because it's an infringement on voters' First Amendment rights. The complaint names Gov. Ron DeSantis, Secretary of State Laurel Lee, Attorney General Ashley Moody and local elections officials as defendants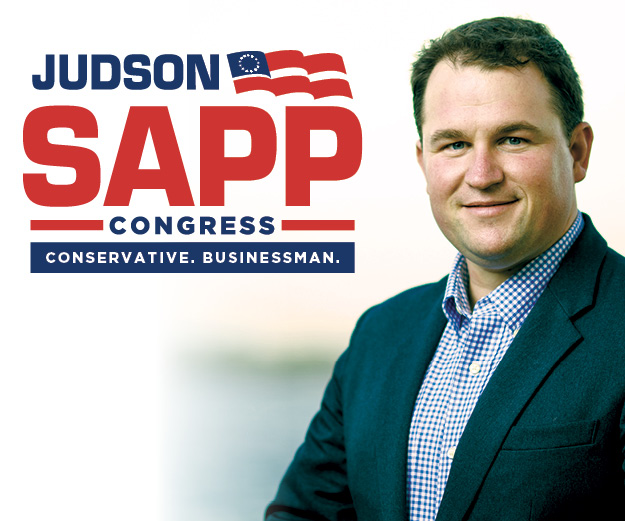 "Supreme Court Justice Ruth Bader Ginsburg hospitalized with infection, court announces" by Fox News' Vandana Rambaran – Supreme Court Justice Ruth Bader Ginsburg was hospitalized with an infection caused by a gallstone, the court announced Tuesday, adding that she's expected to remain in the hospital for a "day or two." Ginsburg, 87, underwent non-surgical treatment for acute cholecystitis, a benign gallbladder condition, at Johns Hopkins Hospital in Baltimore on Tuesday. The justice had undergone outpatient tests at Sibley Memorial Hospital in Washington, D.C., Monday following oral arguments with the court, which confirmed that she had a gallstone blocking her cystic duct, resulting in an infection. "The justice is resting comfortably and plans to participate in the oral argument teleconference tomorrow morning remotely from the hospital," the Supreme Court said in a statement. Wednesday's case — set to be argued via teleconference due to the coronavirus — has involved a lengthy battle spanning eight years with the Little Sisters of the Poor, a religious group serving the poor and elderly. All justices are participating via phone, so Ginsburg should have no impediments to staying involved in the case. Ginsburg has faced a slew of hurdles concerning her health, fueling speculation that her possible exit from the court could provide an opportunity for President Trump to appoint a third justice to the bench. However, she consistently has slapped down any notion that her departure from the nation's highest court was imminent, insisting that she'd like to remain on the bench until she's 90 years old.
"We won't know the impact of states reopening for weeks. Here are several reasons why" by CNN's Holly Yan – It's a gamble playing out across the country, and the stakes are unknown. More than half of the states have started reopening, including many that have not met White House guidelines on when to do so. The big question now is whether the numbers of coronavirus cases and deaths will surge. But don't be fooled: The numbers of new cases and deaths shortly after a state's reopening aren't reflective of those loosened restrictions. In fact, it takes several weeks for the effects of reopenings to emerge. This virus' incubation period — the time from when someone gets infected to when he or she starts showing symptoms — ranges from two to 14 days, according to the Centers for Disease Control and Prevention. The virus can also be spread in public by people with no symptoms at all. "It will be at least two to three weeks before we see an increase in the number of infections because it takes time for individuals to infect others and for them to display symptoms," said data scientist Youyang Gu, whose coronavirus projection model is cited by the CDC. "After displaying symptoms, it will still take a few days for the symptoms to worsen enough for the person to get tested. The test results can take a few days to get reported. At each stage, there's a lag time."
"Trump Nominee Tells Senate Panel He Will Act Independently in Auditing Coronavirus Stimulus" by WSJ's Paul Kiernan – The White House lawyer tapped to oversee hundreds of billions of dollars of coronavirus relief said on Tuesday he would act independently from the Trump administration and suggested that, if confirmed, he might ignore the president's desire to supervise his work. "I will conduct every audit and investigation with fairness and impartiality," Brian D. Miller, a special assistant to President Trump and senior associate counsel in the White House, said in testimony before the Senate Banking Committee. "I pledge to seek the truth in all matters that come before me and to use my authority and resources to uncover fraud, waste and abuse." Mr. Miller was nominated by Mr. Trump last month to serve as special inspector general for the coronavirus pandemic recovery, or SIGPR. If confirmed by the Senate, he would be responsible for monitoring the Treasury Department's use of $500 billion to help businesses affected by the coronavirus pandemic, which is part of the broader CARES Act. The law requires the SIGPR to request information from government agencies and report any refusal of such requests to Congress "without delay." In signing the CARES Act in late March, however, Mr. Trump said that he wouldn't treat that provision as permitting the SIGPR to issue reports to the Congress without "presidential supervision." Given his role in the White House, senators pressed Mr. Miller on his willingness to hold his current colleagues in the administration accountable if confirmed. "Do you plan to gain presidential approval before investigating contracts, issuing reports or communicating with Congress?" Sen. Nevada Democrat Catherine Cortez Masto asked Mr. Miller in the hearing. "No, senator," Mr. Miller replied.
"Government gone too far? States rebuked for coronavirus lockdown measures" by Fox News' Andrew O'Reilly – The Justice Department has sided with a Virginia church suing Gov. Ralph Northam after police threatened a pastor with jail time or a $2,500 fine for violating lockdown restrictions by holding a service on Palm Sunday – marking the latest incident where federal lawyers or local courts have challenged a state's stay-at-home mandates during the coronavirus pandemic. U.S. Attorney General William Barr made it clear last month that federal prosecutors should "be on the lookout" for overly restrictive state and local shutdown orders that may infringe on people's constitutional rights – especially when it comes to the First Amendment. "If a state or local ordinance crosses the line from an appropriate exercise of authority to stop the spread of COVID-19 into an overbearing infringement of constitutional and statutory protections, the Department of Justice may have an obligation to address that overreach in federal court," Barr said in an April memo. While the DOJ – and district and state courts – have been mainly on the lookout for any lockdown measures that violate people's rights to practice their religion openly, a number of cases have headed to court over stay-at-home measures impinging on everything from business operations to quality-of-life issues.
"Judge rules New York Democratic presidential primary will take place as planned" by CNN's Ethan Cohen, Liz Stark and Caroline Kelly – The New York state Democratic presidential primary will take place as planned next month, a judge ruled Tuesday. Last week, Democrats on the state board of elections voted to remove all the presidential candidates who had suspended their campaigns, leaving former Vice President Joe Biden as the only name on the ballot, and canceled the presidential primary amid coronavirus fears. Democratic New York Gov. Andrew Cuomo had issued an executive order in March moving the primary from its originally scheduled date of April 28 to June 23. The preliminary injunction, granted by United States District Judge Analisa Torres, came in response to a lawsuit last week from former presidential candidate and current CNN contributor Andrew Yang and several New Yorkers who had hoped to serve as his delegates to the Democratic National Convention. "I'm glad that a federal judge agreed that depriving millions of New Yorkers of the right to vote was wrong," Yang said in a statement. "I hope that the New York Board of Elections takes from this ruling a newfound appreciation of their role in safeguarding our democracy." The New York Board of Elections must "reinstate to the Democratic primary ballot those presidential and delegate candidates who were duly qualified as of April 26, 2020, and to hold the primary election on June 23, 2020," the ruling said. The New York State Board of Elections declined to comment on the ruling Tuesday night. In her ruling, Torres wrote that Yang and the would-be delegates had "made a clear and substantial showing of likelihood of success on the merits of their claim" that the action by the Democrats on the state board had violated their constitutional rights. Sanders campaign manager Faiz Shakir lauded Torres in a statement Tuesday for having "restored basic democracy in New York."
"U.S.-U.K. Trade Talks Open on a Friendly Note" by WSJ's William Mauldin – The U.S. and United Kingdom formally launched negotiations toward a trade agreement on Tuesday, an effort to draw the two economies together as the U.K. exits the European Union and the coronavirus threatens the world economy. President Trump and U.K. Prime Minister Boris Johnson have made the negotiations a priority as Mr. Johnson seeks close trading relationships outside of Europe and Mr. Trump looks to build a network of two-way deals that he feels can offer better advantages to the U.S. than multinational or global tie-ups. In a joint statement, both governments said a deal "would contribute to the long-term health of our economies, which is vitally important as we recover from the challenges posed by Covid-19." The shared goals on both sides stood in contrast to earlier efforts of the Trump administration to force trade negotiations with China, Mexico, Canada and South Korea by imposing major tariffs or threatening to cancel existing agreements. Unlike China, which has a huge trade surplus with the U.S., trade between the U.S. and the U.K. is relatively balanced, with the U.S. exporting $69.1 billion in goods to and importing $63.2 billion from the U.K. in 2019. Significant U.S. exports to the U.K. include aircraft, machinery and crude oil, while the U.K. sells aircraft engines, pharmaceuticals and cars to the U.S.
"Judicial Watch sues California's Newsom in push to stop coronavirus stimulus from going to illegal immigrants" by Fox News' Louis Casiano – A conservative legal group announced Tuesday that it is suing California Gov. Gavin Newsom over plans to pay $75 million in cash payments to aid illegal immigrants amid the coronavirus crisis. Judicial Watch said it filed a petition for a temporary restraining order to prevent Newsom and Kim Johnson, the director of the California Department of Social Services, from moving forward with the plan. "The governor has no legal authority on his own to spend state taxpayer money for cash payments to illegal aliens, and coronavirus doesn't give him or any other politician a pass to violate the law," Tom Fitton, the firm's president, said in a statement. Last month, Newsom announced plans to shore up $125 million to aid undocumented immigrants living in his state. Taxpayers would kick up $75 million while the rest would come from a group of charities. California has around 2 million illegal immigrants. "We feel a deep sense of gratitude for people that are in fear of deportations that are still addressing essential needs of tens of millions of Californians," said Newsom at the time of his announcement. Under his plan, 150,000 illegal immigrants would receive a one-time cash payment of $500, with a cap of $1,000 per household. Illegal immigrants were not eligible for the $2.2 trillion stimulus package that provided up to $1,200 in cash payments each for adults and $500 per child to weather the economic damage caused by the pandemic.
"White House Discussing Phasing Out Coronavirus Task Force" by WSJ's Andrew Restuccia – The Trump administration is considering disbanding the White House's coronavirus task force, administration officials said, as the virus continues to spread around the country and a key model projected that the current number of U.S. deaths could nearly double by this summer. President Trump confirmed the discussions during a trip to Arizona on Tuesday, saying the government was considering setting up a new group focused on "safety and opening." They are unfolding amid concerns by some health experts about a second outbreak of the virus as states increasingly relax economic restrictions. "We're going to put the flame out," Mr. Trump said about the outbreak, adding that "we can't keep our country closed." Mr. Trump said he would continue to consult with doctors and public health officials in the administration. Vice President Mike Pence, speaking to reporters in his office Tuesday, said senior aides were discussing shifting the task force's responsibilities to individual departments and agencies. He said officials have begun talking with the Federal Emergency Management Agency, which has been leading coordination of the federal government's coronavirus response since mid-March, about a transition plan. FEMA referred questions to the White House.
"What we know about the complaint Tara Reade says she filed against Joe Biden in 1993" by CNN's Ellie Kaufman and MJ Lee – Tara Reade, the former Senate staffer who has accused Joe Biden of sexually assaulting her when she worked for him in 1993, says she filed a complaint with a Capitol Hill personnel office at the time — not about the alleged sexual assault, but about uncomfortable interactions she says she experienced while working for Biden. Biden, the presumptive Democratic nominee, has denied Reade's allegation, and has called on the Senate to locate and make the complaint public, if it exists. "To the best of my understanding there has been no complaints made against me in any Senate career," Biden said in an interview with MSNBC. "This is an open book. There is nothing to hide." The Secretary of the Senate, after consulting with legal counsel, has said it cannot confirm or deny the existence of a complaint or make one public. Reade's allegation has set off a host of questions about whether the complaint exists — and if it does, where it could be and who might have access to it. Here's what we know about the alleged complaint: Reade has told CNN that she filed a complaint with a personnel office on Capitol Hill in 1993 while she was working in Biden's Senate office about interactions with Biden that allegedly made her feel uncomfortable. She said that the complaint addressed only the alleged sexual harassment, and not the alleged sexual assault. Reade said she did not have a copy of the said complaint, and that she also was not sure what the name of the office where she filed it was.
.

President Donald Trump @realDonaldTrump –For the constant criticism from the Do Nothing Democrats and their Fake News partners, here is the newest chart on our great testing "miracle" compared to other countries. Dems and LameStream Media should be proud of the USA, instead of always ripping us down!

Chuck Schumer @SenSchumer –Instead of another photo op, why doesn't President Trump roll up his sleeves and get something done on testing?

ZZZZZZZZZzzzzzz