My Corona…
All of us have been forced to hide out at home like hermits to keep from contracting the COVID-19 bug, and those of us (most of us) who have had to venture out in public have been putting on the mask, scarf, bandana, and even the occasional baby diaper to protect ourselves.
To speak plainly, this suck. How much longer can this go on?
Gov. Ron DeSantis is opening the state at a measured pace (the right thing to do), but until we can freely move around and get back to our "normal" lives, no one will be happy.
Senator Marco Rubio said it best yesterday. These restrictions on Americans are "not realistic" and "sustainable." But if we don't adhere to the existing coronavirus restrictions, what will be the alternative? READ MORE
Breaking the rules? – Rep. Lois Frankel's Democratic primary opponent Guido Weiss is calling out he congresswoman for renting office space from a friend and donor that is way outside of her congressional district. Of all the office space available in her district, the only suitable one is in Rep. Ted Deutch's district and at least 15 miles away from her home? READ MORE
Silent Charlie – Air Force Veteran Anna Paulina Luna is accusing her potential general election opponent of ignoring his constituents and staying very quiet on the recently proposed $3 trillion bailout that funds illegal aliens. Where is Charlie on this? READ MORE
Here is a snapshot of the most up-to-date numbers from the Florida Dept. of Health:
Visit The Floridian


 "Rubio says sustaining COVID-19 restrictions is "unrealistic"" by The Floridian's Javier Manjarres – As the nation begins to reopen, Americans have increasingly begun to risk contracting the COVID-19 virus by not complying with the slew of "unrealistic" restrictions federal, state, and local governments have placed on them in order to mitigate the spread of the deadly disease. Florida Senator Marco Rubio (R) is echoing the warning that many medical doctors and elected officials have been giving about lifting restrictions too soon. "We run the real risk of a new pandemic, a new outbreak that threatens our country and actually sets us back," stated Sen. Rubio on Twitter. But while asserting that lifting restrictions too soon will put millions of American at risk of being infected with the virus, Rubio also said that what the government is asking people to do to protect the general public "is not realistic," adding that Americans can't continue to be forced to live the way they have been since the pandemic first broke out. "It's important to realize that what we have in place right now, what we are asking people to do right now is not realistic, indefinitely," said Rubio "We can't keep Americans living they way they are now for 9 months, for 6 months, for an indefinite period of time. It isn't just about the economy, there is a social aspect to it."
"Elderly Care Agencies Help out Homebound Seniors" by The Floridian's Daniel Molina – With news of an impending deadlier second wave of the Coronavirus suspected to hit the United States in the Fall, agencies and organizations continue to lend a helping hand to their communities as members of society begin to reactivate the work force. Today, it was announced that the Area Agency on Aging for North Florida, Inc. and Elder Care Services, Inc. are teaming up to provide goody bags for 500 homebound seniors in the Panhandle and Big Bend regions. However, the agencies are asking for Floridians to help out. Because the COVID-19 pandemic and social distancing rules have made it difficult for homebound seniors to receive visits from family members and friends, the agencies are asking for members of the community to pitch in by donating items that are senior-friendly, which include crossword puzzles, word search books, coloring books and crayons, sketch books and color pencils, decks of playing cards and jigsaw puzzles. In a statement, Lisa Bretz, the Executive Director of the Area Agency on Aging for North Florida Inc., commented that "travel restrictions caused by the global COVID-19 pandemic have left many in our senior population homebound, making them feel especially isolated and alone." Because of this, "generous donations from our community will continue to help keep them active, engaged and entertained during these difficult times."
"Anna Paulina Luna accuses Crist of ignoring voter calls" by The Floridian's Daniel Molina – Air Force Veteran Anna Paulina Luna (R), who's currently running for congress to unseat Florida Rep. Charlie Crist (D), took a swipe at the former Florida Governor for his silence on the proposed $3 trillion bailout House Democrats have proposed. In a tweet, Paulina Luna argued that Rep. Crist "has been awfully quiet on the multi-trillion-dollar spending bill proposed" by Democrats that would "hire illegals over 33M unemployed Americans." In addition, Luna also accused Crist of "ignoring calls on the matter from his voters," and asserted that "Charlie," as he is referred to my many Floridian, needed to "answer the questions." Crist is a member of the "Blue Dog Democratic Caucus" in the House, but according to his voting record, these votes are almost completely aligned with that of Speaker Nancy Pelosi's.
"Ocasio-Cortez Removed From Working Families Party Ballot Line" by The Floridian's Mona Salama – Rep. Alexandria Ocasio-Cortez (D-NY) was removed from the progressive union-backed Working Families Party (WFP) ballot line for both the June primary and November general election after failing to collect the small required number of signatures needed to qualify. New York Gov. Andrew Cuomo lowered the number of signatures needed to qualify for the primary ballot in an executive order as a result of the coronavirus pandemic. 15 signatures from voters registered in the party and residing within in the district the candidate is running were required to make the WFP ballot. The freshman lawmaker submitted only 14 signatures and was automatically challenged by her primary opponent Michelle Caruso-Cabrera. One of the 14 signature was found to be a registered Democrat voter and it was thrown out as a disqualification. Queens Supreme Court Judge Phillip Hom ordered the Board of Elections on Tuesday to remove AOC off the WFP ballot where she would have run unopposed. Hom said a review of the WFP's petition filed for Ocasio-Cortez found that it "contained less than the required number of signatures of enrolled party members necessary for party designation."
"Frankel accused of breaking House rules by Democratic Guido Weiss" by The Floridian's Daniel Molina – Florida Rep. Lois Frankel (D) is facing criticism from both Democrats and Republicans as she may face a tough reelection campaign this election cycle. Guido Weiss, a Democrat vying to unseat Rep. Frankel in the primary election, is accusing the Florida lawmaker's district office of breaking congressional rules. In a statement, Weiss commented that "it is not only Florida Republican Rep. Matt Gaetz that has a conflict of interest with his congressional district office that could break congressional rules." Shifting his sights on Rep. Frankel, Weiss argued that "in Palm Beach County, we are seeing a similar issue with Rep. Lois Frankel." Explaining that "Congressional rules state that a district office lease should be 'the result of a bona fide, arms-length, marketplace transaction,'" adding that "Rep. Frankel rents a district office connected to a once donor and powerful local developer." "Unfortunately, right here in Palm Beach County, we are seeing a similar issue with Rep. Lois Frankel. Congressional rules state that a district office lease should be 'the result of a bona fide, arms-length, marketplace transaction.' However, Rep. Frankel rents a district office connected to a once donor and powerful local developer."
"Here's your early look at Broward's plan to reopen" by Sun Sentinel's Lisa J. Huriash and Marc Freeman – New rules for Broward's reopening would ensure that salons, restaurants and stores limit their number of customers or get fined for their practices. A draft of the county's plan to reopen, obtained by the South Florida Sun Sentinel on Wednesday, gives the public their first glimpse at the safety rules that stores and restaurants must follow. Florida Gov. Ron DeSantis said Wednesday that the county will learn "very soon" if businesses can partially reopen as early as Monday. The announcement could come even Thursday, said a county official with knowledge of the discussions. Here's what you can expect to see. Restaurants - Employers must ensure that employees wash their hands and use facial coverings. This includes the staff members who have contact with customers and the employees who handle food.
Food preparers are encouraged to wear gloves while handling food. Employees with symptoms of COVID-19, such as fever, cough, or shortness of breath, will be immediately sent home. All tables and chairs, whether indoor or outdoor, should be at least 6 feet apart between parties; and bar counters should remain closed. Groups will need to be capped at 10 people, and hand sanitizer has to be "readily available." The restaurants should provide disposable menus or digital menus that are sanitized after each use. Touchless payment options are encouraged. Restaurants would have to provide physical guides, such as tape on floors or sidewalks, to ensure that customers remain at least 6 feet apart when standing in line.
"Education leaders eye ways to reopen Florida schools after coronavirus sent kids home" by News Service of Florida – Rapid and repeated coronavirus testing for students and staff, daily temperature checks and adjusting class sizes and bus rides to allow social distancing are among many measures that Florida education leaders are considering as the state prepares to reopen public schools in the fall. As specifics continue to be ironed out, State Board of Education member Michael Olenick on Wednesday requested that Education Commissioner Richard Corcoran create a pandemic task force that would focus on the numerous changes that schools will need to make in the coming months. "We have a new normal here, and that new normal will also require this task force to prepare for a very likely event that there is going to be a spike again in the fall," Olenick told Corcoran during a State Board of Education meeting. Olenick said the task force would be different from Gov. Ron DeSantis' Re-Open Florida Task Force and would include health experts, community members and school officials. The proposed task force would dive deeper into the details of how to screen people who come into schools, how to adjust transportation plans and class sizes, how to address academic gaps and the digital divide among students and how to address myriad budget concerns sparked by the pandemic.
"Florida teachers win six-month extension to renew credentials" by Tampa Bay Times' Jeffrey S. Solochek – Since the state closed many operations because of COVID-19, a number of Florida teachers have struggled to finish the work needed to keep their professional credentials up to date. "They shut down classes for eight weeks," Florida Education Association president Fed Ingram said, referring to courses teachers take to stay certified and adequately trained. And now many educators are finding they cannot get back into those programs until late in the fall. That scenario has raised concerns that their schools might not rehire them for the coming academic year. Calling the issue "critical," Florida education commissioner Richard Corcoran suspended the expiration of all certifications, along with training endorsements in such areas as reading and English-language learning, through the end of 2020. The state moved the deadlines for completion, Corcoran said, because "the program requirements cannot be fully met." On Wednesday, he enshrined the move in a 12-page emergency order that covers a variety of education operational matters that have been interrupted by the pandemic.''
"Florida election supervisors make urgent plea for help to make 2020 voting safe" by Sun Sentinel's Anthony Mann – Florida elections supervisors said Wednesday that Gov. Ron DeSantis needs to "act immediately" to take steps to alleviate coronavirus-caused strains on the state's voting systems. They want emergency changes in state rules, and they said DeSantis needs to access $20.2 million in federal money to help pay for election changes necessitated by the pandemic. While Florida waits, other states are out buying up supplies. A letter to DeSantis indicated frustration on the part of the 67 county supervisors of elections, who sent him a detailed request for emergency changes in election rules on April 7. Five weeks later, the supervisors are still waiting. Primaries for congressional, county and state legislative nominations and nonpartisan elections for school board and judges are on Aug. 18. But mail ballots for military and overseas voters go out July 4 and early voting in some counties starts on Aug. 3. "Our request for executive action cannot wait any longer," Craig Latimer, president of the Florida Association of Supervisors of Elections, wrote in Wednesday's follow up. Secretary of State Laurel Lee said later she spoke with Latimer on Wednesday and her agency, which oversees elections in Florida, is "continuing our work with federal and local officials to promote accurate and fair elections for all Floridians."
"Coronavirus Florida: Gov. DeSantis says pro sports teams welcome to practice and play in state. What has changed?" by Palm Beach Posts' Tom D'Angelo – Florida Gov. Ron DeSantis was beaten to the punch, which, by the way could be the next thing he'd welcome – fists flying along with everything else - if the sport of boxing had a pulse. One day after Arizona Gov. Doug Ducey gave his blessing for professional sports to resume in his state, DeSantis, who has been implementing the first phase of the state reopening amid the coronavirus pandemic, made a similar move for our state. He is lifting restrictions that opens the doors – but not to spectators - for teams to practice and play games in Florida. "All professional sports are welcome here for practicing and for playing," DeSantis said Wednesday during a news conference in Tallahassee. "What I would tell commissioners of leagues is, if you have a team in an area where they just won't let them operate, we'll find a place for you here in the state of Florida." In other words, bring your players, bring your coaches, bring your officials. But please, leave your COVID-19 at home. DeSantis' proclamation came on the same day the Miami Heat started allowing players to participate in voluntary individual workouts at the team's facility under strict guidelines. The Orlando Magic will do the same this week. It came after two charity golf matches benefitting COVID-19 relief efforts already were scheduled – a skins match featuring Rory McIlroy and Dustin Johnson vs. Rickie Fowler and Matthew Wolf Sunday at Seminole Golf Club in Juno Beach, and Tiger Woods and Peyton Manning taking on Phil Mickelson and Tom Brady May 24 at Medalist Golf Club in Hobe Sound.
"In Florida, felons must pay court debts before they can vote. But with no system to do so, many have found it impossible" by Washington Posts' Amy Gardner and Lori Rozsa – The promise of an amendment to Florida's state constitution seemed huge when it was overwhelmingly approved in November 2018: As many as 1.5 million felons previously barred from casting ballots in the state would soon be able to vote. Two years later, those expectations have shriveled, with proponents estimating that fewer than 50,000 felons have registered. Since March, the coronavirus pandemic has ground efforts to a near-halt, reducing the prospects for a burst of registration before the November election. Even before the shutdown, however, Republican-backed legislation circumscribing the reach of Amendment 4 had made it virtually impossible for most felons to participate, according to those who have tried to register and court testimony. That law requires felons to pay all court-related fines, fees and restitution before registering to vote — and to swear, under penalty of perjury, that the debts are paid. But a vast number of felons are too poor to pay their fines, according to evidence presented in a lawsuit challenging the restrictions. And even if they can afford to do so, a patchy system of court records does not always allow them to know what they owe or whether they've paid. "They kept sending me from office to office to office to office," Jamall Williams, 38, who runs a car-detailing business in Tallahassee, recalled about his months-long inquiry with the Leon County court clerk's office, which keeps the record of his 2009 conviction for grand theft auto.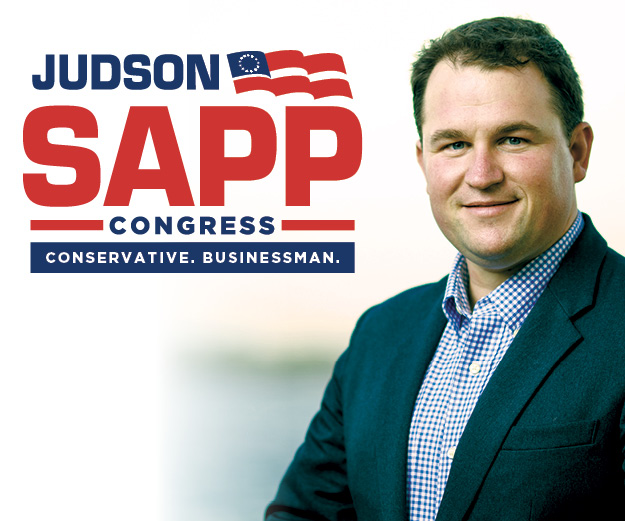 "List of officials who sought to 'unmask' Flynn released: Biden, Comey, Obama chief of staff among them" by Fox News' Brooke Singman and David Spunt – Top Obama administration officials purportedly requested to "unmask" the identity of former national security adviser Michael Flynn during the presidential transition period, according to a list of names from that controversial process made public on Wednesday. The list was declassified in recent days by Acting Director of National Intelligence Richard Grenell and then sent to GOP Sens. Chuck Grassley and Ron Johnson, who made the documents public. The roster features top-ranking figures including then-Vice President Joe Biden -- a detail already being raised by the Trump campaign in the bare-knuckle 2020 presidential race where Biden is now the Democrats' presumptive nominee. The list also includes then-FBI Director James Comey, then-CIA Director John Brennan, then-Director of National Intelligence James Clapper, and Obama's then-chief of staff Denis McDonough. "I declassified the enclosed document, which I am providing to you for your situational awareness," Grenell wrote to the GOP senators in sending along the list. Grenell's note was addressed to Sens. Grassley, R-Iowa, and Johnson, R-Wis., who had penned a letter to him and Attorney General Bill Barr regarding the declassification of files related to the unmasking process earlier in the day.
"Democratic proposal includes new stimulus payments of up to $6,000 for families" by CNN's Tami Luhby – House Democrats want to send Americans a second round of stimulus checks worth up to $6,000 per family as part of the $3 trillion coronavirus relief package they rolled out Tuesday -- the largest in history. Like the first round of payments approved by Congress in March, new proposal calls for giving $1,200 to those earning up to $75,000 a year and $2,400 to couples without dependents making double that before phasing out. But it would be far more generous to many families with children, providing $1,200 per dependent up to a maximum of three dependents. The earlier stimulus package, which is still in the process of being distributed, gave $500 for each qualifying child under age 17. Americans may not see these new, more generous payments, however. Senate Republican leaders have already said the new bill is dead on arrival, arguing that another round of emergency funding is not yet needed as states begin to reopen. The Democratic bill would also extend the historic enhancement of unemployment benefits included in the March legislation. It calls for continuing the weekly $600 federal payment through January, instead of through July.
"Supreme Court Weighs Whether Electoral College Members Must Stick to State's Popular Vote" by WSJ's Brent Kendall and Jess Bravin – The Supreme Court set out to clarify the nation's age-old rules for the Electoral College system of selecting U.S. presidents, considering whether presidential electors can go rogue and ignore the voter-chosen candidate. The court, in its final teleconference arguments of the term, spent more than two hours Wednesday considering whether a state can remove or punish "faithless" electors who don't follow its popular vote. The Electoral College was established by the Constitution as the compromise method for choosing a president, in light of some framers' concerns about the wisdom and logistics of a direct election. The political parties generally control the selection of potential electors in each state. Each state's vote in the Electoral College is equal to the size of its congressional delegation: two senators, plus its number of House representatives. While a faithless elector hasn't come close to deciding who wins the White House, the rules could matter in the tightest of contests. And the current cases are a product of a significant rise in rogue votes in the 2016 election, when 10 electors, mostly Democrats, out of 538 attempted to cast anomalous ballots for president as part of a long-shot effort to encourage Republican electors to back someone other than Donald Trump. The overwhelming majority of electors don't attempt to break ranks, but faithless votes have been sprinkled throughout the nation's history, starting with the first contested presidential election in 1796.
"Republican Mike Garcia picks up Katie Hill's California seat as Dem candidate concedes race" by Fox News' Gregg Re – Democrat Christy Smith conceded the special election race for California's 25th Congressional District to Republican Mike Garcia on Wednesday, marking the first time Republicans will retake a Democratic-held congressional seat in the state since 1998 -- and, Republicans said, indicating that enthusiasm for President Trump is strong heading into the 2020 elections. Garcia, a former Navy combat pilot, had a 12-point edge over Smith, a state assemblywoman, as of late Tuesday night in the contest for the swing-district seat vacated by Katie Hill after her resignation. Trump had declared victory on Twitter early Wednesday morning, but Smith initially held off on acknowledging defeat, as an unknown number of ballots remained uncounted. "While it's critical that we ensure every vote is counted and recorded, we believe that the current tally shows Mike Garcia is the likely victor in the May 12 special election," Smith said in a statement posted to Facebook on Wednesday afternoon. "As such, I'd like to congratulate him." Trump lost the district by 6 percentage points in 2016. He went out of his way to promote Garcia in recent weeks as strong on guns and immigration, and some Democrats had hoped he would be a liability in the race. Former President Barack Obama, Hillary Clinton and other high-profile Democrats all lined up behind Smith.
"Wisconsin Supreme Court strikes down state's stay-at-home order" by CNN's Omar Jimenez and Paul LeBlanc – The Wisconsin Supreme Court has overturned the state's stay-at-home order, ruling it "unlawful" and "unenforceable" in a high-profile win for the state's Republican-led Legislature. In a 4-3 decision Wednesday, the court ruled that Democratic Gov. Tony Evers' administration overstepped its authority when the state Department of Health Services extended the order to May 26. The ruling comes after the Legislature's Republican leaders filed a lawsuit last month arguing the order would cost Wisconsin residents their jobs and hurt many companies, asserting that if it was left in place, "our State will be in shambles." The suit was filed specifically against state Department of Health Services Secretary-designee Andrea Palm and other health officials, who made the decision in mid-April to extend the state's "Safer at Home" emergency order. At the same time as the extension, the state loosened some restrictions on certain businesses, including golf courses, public libraries, and arts and crafts stores. But the justices wrote in their decision Wednesday that "an agency cannot confer on itself the power to dictate the lives of law-abiding individuals as comprehensively as the order does without reaching beyond the executive branch's authority." Evers, who had ordered Palm to issue the stay-at-home order in late March, told CNN's Don Lemon later Wednesday that the court's ruling "puts our state into chaos."
"Stocks Fall as Fed's Powell Says Outlook 'Highly Uncertain'" by WSJ's Karen Langley – The Dow Jones Industrial Average dropped more than 500 points Wednesday after Federal Reserve Chairman Jerome Powell said further stimulus could be needed to support the economy's recovery from the coronavirus-induced contraction. The blue-chip index and the S&P 500 opened modestly lower, and their declines accelerated as the session progressed. The Dow industrials dropped nearly 700 points at their lows. The declines were broad, with 29 of the 30 stocks in the index in the red, along with all 11 sectors of the S&P 500. Shares of beaten-down energy, airline and bank stocks were among the biggest decliners. Halliburton fell 9.1%, United Airlines Holdings UAL -9.01% dropped 9% and Wells Fargo lost 6.3%. Shares of all three companies have lost more than half their value since the end of last year. Investors have been eagerly seeking clues about the potential length and severity of the economic downturn. In a speech Wednesday morning, Mr. Powell revealed growing alarm about the path ahead, describing the outlook as "highly uncertain and subject to significant downside risks." "There is a growing sense that the recovery may come more slowly than we would like…and that may mean that it's necessary for us to do more," he said, urging the White House and Congress to spend more money to ensure the economy's rebound.
"House Dems' stimulus bill aims to fight coronavirus with 'environmental justice grants'" by Fox News' Nick Givas – House Democrats are using their newly unveiled $3 trillion coronavirus relief package to call for $50 million in federal grants, aimed at investigating the environmental impact of COVID-19. The bill, which represents the largest aid package aimed at the pandemic yet, was released by House Speaker Nancy Pelosi on Tuesday and highlights the need for "environmental justice grants." The legislation earmarked "$50,000,000, to remain available until Sept. 30, 2021, for environmental justice grants to prevent, prepare for, and respond to coronavirus." The funds would be allocated to the Environmental Protection Agency (EPA) to "investigate or address the disproportionate impacts of the COVID–19 pandemic in environmental justice communities." Fox News reached out to Pelosi's office on Wednesday, along with outspoken environmental activist Rep. Alexandria Ocasio Cortez, D-N.Y., for clarification on the bill's language, but neither replied to the request for comment. Pelosi did, however, defend the high price tag of the bill in an interview with The Associated Press on Wednesday, saying, "The American people are worth it." "This is the biggest disaster that our country has ever faced," she told the AP. "The president calls it a war — we're all warriors, that people are dying in the war. No, these are family, and people are dying in the family."
"Senate votes to increase legal protections to targets of surveillance court" by CNN's Jeremy Herb and David Shortell – The Senate on Wednesday passed an amendment to provide additional legal protections to targets of Foreign Intelligence Surveillance Act warrants and nearly approved new restrictions on the federal government's power to search internet history in a sign of bipartisan frustration over surveillance authorities under the FISA law. The amendment votes occurred ahead of the Senate's expected passage Thursday of a bill to reauthorize three FISA surveillance authorities that lapsed in March. The Senate easily approved an amendment from Republican Sen. Mike Lee of Utah and Democratic Sen. Patrick Leahy of Vermont that added additional protections in the FISA court for targets of surveillance warrants, 79-11. An amendment from GOP Sen. Steve Daines of Montana and Democratic Sen. Ron Wyden of Oregon was defeated by the narrowest of margins, falling one vote short of the 60 needed to pass, 59-37. The senators' amendment would have restricted the searches of browser and search history under FISA's Section 215, which grants federal authorities the ability to obtain tangible things under the FISA law in national security investigations. Of the four senators who missed that vote -- Sens. Patty Murray of Washington state, Bernie Sanders of Vermont, Ben Sasse of Nebraska and Lamar Alexander of Tennessee -- at least one would have voted in favor. Murray's spokeswoman confirmed she backed the amendment, but was flying back to Washington, DC, from Washington state.
"Ex-Trump Campaign Chairman Paul Manafort Released From Prison to Home Confinement" by WSJ's Sadie Gurman – President Trump's former campaign chairman Paul Manafort has been released from a federal prison due to coronavirus concerns and will continue serving his 7½ year sentence for tax and bank fraud from his Northern Virginia home, his attorney said Wednesday. The release of Mr. Manafort, 71 years old, who was charged in special counsel Robert Muller's Russia investigation, is part of a sweeping effort by the federal Bureau of Prisons to ease crowding to stem the spread of the virus behind bars. He was among nearly 2,500 federal inmates who have been placed on home confinement in recent weeks as prison officials try to identify those who are at high risk for the disease and low risk for re-offending. His attorneys sought his release last month, citing his age and a number of health problems, including hospitalization for bronchitis and influenza in February, as factors that put him in danger of complications from Covid-19. Mr. Manafort was convicted by a jury in August 2018 of not paying taxes on more than $16 million in income he earned advising Russia-aligned politicians in Ukraine in the early 2010s, and of lying to two banks from which he sought loans in 2015. The crimes were uncovered during Mr. Mueller's investigation into possible Trump campaign ties to Russian interference in the U.S. presidential election.

President Donald Trump @realDonaldTrump --OBAMAGATE!

Adam Schiff @RepAdamSchiff -
In Lompoc federal prison not far from my district, 70% of inmates have COVID-19.
But it is Paul Manafort, Trump crony, who gets to serve his sentence at home due to coronavirus.
In Bill Barr's Department, how can anyone have confidence that justice is being done?

Everyone is too busy looking for an open barbershop today...Kidding