Politicking during the COVID-19 Pandemic
After all, it is an important election year.
Today, House Democrats, including, Reps. Alcee Hastings, Debbie Wasserman Schultz, Lois Frankel, and Debbie Mucarsel-Powell, among others, will hold a video conference with reporters to discuss the compromised unemployment insurance benefits program in the state, and you can bet your last penny that a healthy dose of DeSantis and Trump-bashing will take place.
take our poll - story continues below
Completing this poll grants you access to The Floridian updates free of charge. You may opt out at anytime. You also agree to this site's Privacy Policy and Terms of Use.
Sen. Rick Scott is being blamed for the program's woes, but because DeSantis is the current sitting governor of Florida during this pandemic, all blame will be levied on his shoulders.
We'll keep you posted…
Meanwhile, DeSantis has signed an executive order halting all taxation in the state. READ MORE
The White House
President Trump held another Coronavirus briefing. READ MORE
Trump and vice president Joe Biden jump on a call and talk about how much they like each other. (Not really) Trump and Biden talk Coronavirus READ MORE
The numbers keep rising…
Here is a snapshot of the most up-to-date numbers from the Florida Dept. of Health:
Visit The Floridian


"Trump Says USNS Comfort Will Now Treat Coronavirus Patients" by The Floridian's Mona Salama – President Trump on Monday said the USNS Comfort docked in New York City will now be used to treat coronavirus patients, granting New York Governor Andrew Cuomo request to shift the hospital ship intended purpose of handling non COVID-19 cases from all of the metro hospitals. "[Cuomo] called me up a little while ago and asked if it would be possible to use the ship with respect to fighting the virus," Trump told reporters at The White House Coronavirus Task Force Press Briefing Monday evening. "We hadn't had that in mind at all but we're going to let him do it." The president also said New Jersey will also be able to send COVID-19 onto the ship. "New Jersey is going to use it as well because New Jersey is also a hot spot," Trump added. "It's a big ship and it's now set for COVID patients and hopefully, that will be very helpful to both states." Earlier, Gov. Andrew Cuomo said in his press briefing that he would call President Trump to shift the use of a Navy ship to treat coronavirus patients, adding that the president has been helpful to New York and "moved very quickly" in the past.
"Trump and Biden Speak by Phone Discussing Coronavirus Response" by The Floridian's Mona Salama – President Trump said he had a "friendly" and "warm" conversation with Democratic presumptive nominee, former Vice President Joe Biden about the U.S. response to the coronavirus pandemic. "I also spoke just a few minutes with former V.P. Biden, who called. We had a really wonderful warm conversation. We talked about pretty much this. This is what we talked about. This is what everyone's talking about. This is what they want to talk about."We had a really wonderful, warm conversation," Trump said on Monday's Coronavirus Task Force Press Briefing. "He gave me his point of view, and I fully understood that. We just had a very friendly conversation," Trump said, adding that the call "was really good, really nice" and lasted roughly 15 minutes. Both President Trump and Biden spoke by phone Monday afternoon about the federal government's coronavirus response.
"DeSantis Suspends Taxation with Executive Order" by The Floridian's Daniel Molina – Florida Governor Ron DeSantis (R) just announced an executive order, calling for the Department of Revenue to immediate suspend any and all taxes imposed under Chapter 201, Florida Statues, regarding notes and other written obligations that are pursuant to Title I of the CARES Act. This is Executive Order 20-95, and it allows employers who are receiving money from the federal CARES Act to use the full dollar amount to pay rent and help any employees they manage. This executive order comes at a time when the United States is seeing a high number of Americans signing up for unemployment, and the state of Florida is also experiencing a rise in cases with citizens stricken with the Coronavirus.
"Scott Donates Salary to Fight Coronavirus" by The Floridian's Daniel Molina – Florida Senator Rick Scott (R) has announced that he will be donating his first quarter Senate salary to the University of South Florida Health's Pandemic Research and Response Fund, which will support response and training efforts, research and their continued production of 3D printed supplies that are assisting with Coronavirus testing. The former Florida Governor released a statement commenting on the effort, saying that "our nation is facing an unprecedented crisis." In turn, "we, as Americans, have to come together to innovatively adapt and resolve problems, and that's exactly what USF Health is doing." He explained that "their work to quickly develop Coronavirus testing supplies with 3-D printing technology will help us ramp up testing efforts nationwide and curb the spread of the Coronavirus NOW."
"Loomer Moves Forward With Suing Big Tech" by The Floridian's Daniel Molina – Companies like Google, Facebook, Apple and Twitter have been on the receiving end of criticism when it comes to Freedom of Speech. Conservative commentators have consistently lashed at the companies for allegedly censoring their speech. Now, after an arduous process, Laura Loomer, a journalist and Florida Republican Congressional Candidate, has been granted the go-ahead to sue the companies for what she believes are violations of her First Amendment rights. The case is an anti-trust lawsuit, and it will be moving forward due to precedents that were established in a case involving a sex offender. A D.C. District court announced the go-ahead, and this started when Loomer filed the suit last year, arguing that they had canceled her from social media and now allowed her to advertise on the internet.
"AAA: Florida Gas Prices Drop 50 Cents in 40 Days, Brevard County Drivers Paying $1.96 at Pump" by Space Coast Daily – The effects of COVID-19 continue to take a toll on prices at the pump. Florida gas prices dropped another 7 cents last week, contributing to a massive 50 cent drop in the past 40 days. The state average sits at a 4-year low as it prepares to slip into the $1.80s this week. Although the average price for gasoline in Florida is $1.91 per gallon, the lowest 10 percent of gas prices are $1.68. Nearly 90 percent of Florida gas stations have prices below $2 per gallon. Ten percent of Florida gas stations have prices below $1.75.
Demand for gasoline in Florida has reduced by as much as 50 percent, according to the Florida Petroleum and Marketers Association. If the state average eventually slips below $1.74 per gallon, Florida gas prices would be the lowest since January 2009. While it's still possible we reach that benchmark, last week's rally in crude oil prices is beginning to raise the floor on how far pump prices could fall.
"Florida Democrat hits administration over small business loan rollout" by The Hill's Rachel Bucchino – Rep. Stephanie Murphy (D-Fla.) on Monday criticized the Trump administration's implementation of the latest coronavirus relief package, arguing small businesses are suffering under the weight of the pandemic. Murphy said the $349 billion Paycheck Protection Program, a key component of the $2.2 trillion coronavirus relief package signed into law last month, has faltered because "banks are unwilling to step forward and extend these loans." If businesses didn't have existing loans, they're at the "end of the line" to get one, Murphy said during a webinar hosted by the BakerHostetler Federal Policy team. Trump said last week he would consider boosting funds for the program if the money runs out. Further funding could also come in the form of a fourth coronavirus relief package. Murphy, a leader of the moderate Blue Dogs, said both she and her constituents have been unhappy with how the previous version turned out. "Certainly, to date, the experience and the feedback I've gotten from my constituents is, 'Your bill missed the mark,'" Murphy said. "'That 3.0 did some good things, but a lot of people fell through the cracks and those people are trying to get their last breath of air in hopes that will get them to a place where real help is on its way.'"
"Central Florida low-income residents facing rent increase amidst pandemic" by Fox 35 Orlando's Stephanie Buffamonte – An apartment complex that provides low income and affordable housing has increased rent for tenants while many are already struggling to pay their current rent. ConcordRENTS sent a letter to its residents saying in following government guidelines determined by the U.S. Department of Housing and Urban Development, HUD, for how much they can charge for rent, the company has increased rent starting April 15. In the letter, they said they had planned and expected rent would increase in April 2020. Tenants argue rent should not be increased as so many have lost their jobs amidst the coronavirus pandemic. "Everyone is in survival mode right now. You shouldn't have to stress out and worry about your rent increasing," said a woman who lives in Country Garden, a Winter Garden apartment complex managed by ConcordRENTS. 
"Florida adds more than 1,200 coronavirus cases, 33 deaths in one day" by Tampa Bay Times' Allison Ross – The number of confirmed coronavirus cases in Florida continues to shoot upward, with nearly 1,280 cases added in the past 24 hours. The state said two more people in Manatee County have died from the quickly spreading disease, bringing the known COVID-19 related deaths in that county to five. Neither of those cases — a 75-year-old woman and a 69-year-old man — were linked to travel, according to the state. Overall, the state said 33 Floridians have died since its Sunday evening update, bringing the total number of confirmed coronavirus-related deaths to 254. There were nearly 70 new cases reported in the Tampa Bay area in the past day, including nearly 40 more cases in Hillsborough County, according to the state data released Monday evening. There are now 575 known cases in Hillsborough County, 372 in Pinellas County, 114 in Pasco County and 48 in Hernando County.
"Florida unemployment system upgraded, DEO now faces backlog of claims" by WFTS's Forrest Saunders – State leaders are hoping some major upgrades to Florida's crippled unemployment claims system will stem a growing tide of frustration as users continue struggling to apply for benefits. "We're in a situation where people have lost their jobs and they're having a lot of difficulty," said Gov. Ron DeSantis during a roundtable discussion, Monday. "We needed to change this." DeSantis announced the Department of Economic Opportunity had 250 new operators starting that morning to help clear a massive call volume that totaled more than 3 million last week alone. Another 500 operators were expected to start Tuesday. The governor also said the unemployment claims website had been boosted over the weekend to improve quality and speed. Officials added 72 new servers to double user capacity to 120,000 at one time.
"Coronavirus in Florida: Tensions rise as Broward Sheriff clashes with union head over PPE equipment" by Local 10's Ian Margol – There has been a lot of back and forth about what the Broward Sheriff's Office does and don't have in terms of personal protective equipment. Broward Sheriff Gregory Tony insisting on Monday that his deputies are prepared to handle their daily duties during the coronavirus pandemic. "BSO is prepared across all spectrums," Tony said. "We'll get the job done and we just ask that they continue to comply with what we're putting out there which is social distancing, stay home." It's a clear message from Sheriff Tony. But Jeff Bell, who is president of the union that represents thousands of deputies working at BSO, claims the sheriff is stretching the truth. "We know the Sheriff's office is saying everything is fine, but when I talk to the deputies, and they email the union, they say everything is not fine," said Bell. "There's a lot of conflicting information."
"Coronavirus Florida: Sarasota City Commission talks homeless outreach and the merits of a curfew" by Herald Tribune's Earle Kimel – Sarasota City Commissioners discussed COVID-19-related topics ranging from the availability of coronavirus tests in north Sarasota and the stock of personal protective equipment for first responders to whether they should set up facilities for the homeless at the Sarasota County Fairgrounds or enact a curfew similar to Manatee County, as they met telephonically for a Monday afternoon workshop. City Manager Tom Barwin, one of those officials who attended by phone, pointed to the online map that tracked COVID-19 cases by ZIP code to point out that there were local hot spots in Siesta Key, Longboat Key and the 34236 ZIP code that is bordered on the mainland by U.S. 301 to the east, 17th Street to the north and Bahia Vista Street to the south, as well as including St. Armands and Lido keys. "These are the single highest concentrations that we're looking at," Barwin said. As a counterpoint, Commissioner Willie Charles Shaw noted that many hospitality and health care workers lived in North Sarasota and may not have had adequate access to testing.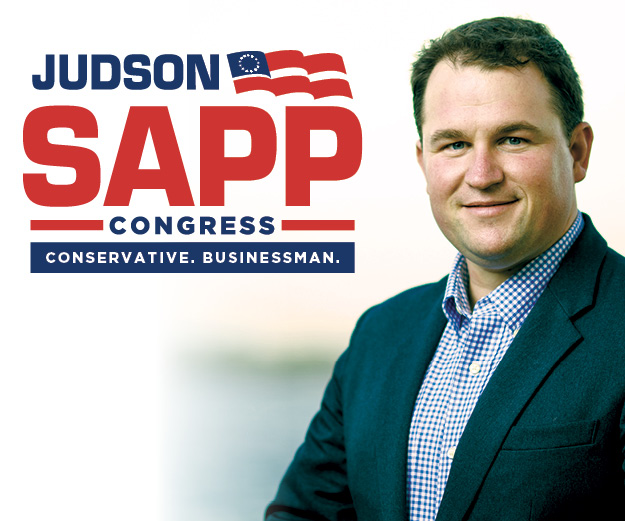 "Pentagon sending some 1,500 medical personnel to NYC to battle coronavirus" by Fox News' Frank Miles – To fight the coronavirus pandemic in New York City, the U.S. epicenter of the pandemic, 1,500 American military medical personnel will now be going to the city by Wednesday, the Pentagon announced. Of those, more than 350 are going to 11 city hospitals to help supplement overwhelmed medical staff. The number of military medical personnel is 500 more than President Trump announced Saturday, according to chief Pentagon spokesman Jonathan Hoffman. Hoffman said about half of the 1,500 military medical personnel are already on the ground now in New York City. The Pentagon also said Monday that the hospital ship USS Comfort, which has taken on just a handful of patients since it arrived in New York City, will stop excluding patients who have the coronavirus.
"Biden and Trump speak by phone about coronavirus response" by CNN's Arlette Saenz, Kaitlan Collins and Sarah Mucha – Former Vice President Joe Biden and President Donald Trump spoke by phone on Monday about the response to the coronavirus pandemic, two sources familiar with the call and a White House official tell CNN. The phone call is a rare moment of direct communication between the two political rivals. Trump has harshly criticized Biden for months, and his efforts to pressure Ukraine into opening an investigation into Biden and his son, Hunter Biden, was the catalyst for launching impeachment proceedings against the President. Biden has criticized Trump's handling of the coronavirus pandemic, saying the administration was too slow to address the crisis. He has also said that Trump should stop talking and listen to experts. "Vice President Biden and President Trump had a good call. VP Biden shared several suggestions for actions the Administration can take now to address the ongoing coronavirus pandemic and expressed his appreciation for the spirit of the American people in meeting the challenges facing the nation," Biden deputy campaign manager Kate Bedingfield said in a statement.
"U.S. Labels Russian White Supremacist Group as Global Terrorist" by WSJ's Jessica Donati – The Trump administration branded a Russian white supremacist group and its top members as global terrorists on Monday, making use of a tool normally used to target radical Islamist groups overseas. The designation named the Russian Imperial Movement, or RIM, a Russia-based organization with ties to European and U.S.-based white supremacists, as special designated global terrorists. the State Department said. Three senior RIM members were also designated. The State Department said the designation aimed to curb a global rise in attacks linked to white supremacists who target religious and ethnic minority groups. It was the first time a white supremacist group has been designated as a SDGT, it said in a statement. "This group has innocent blood on its hands," top U.S. counterterrorism envoy Nathan Sales told reporters on Monday, linking RIM to terrorist incidents in Sweden.
"Trump says country is prepared for surge in coronavirus cases amid concerns over availability of supplies" by Fox News' Andrew O'Reilly – President Trump tried to assure Americans on Monday that hospitals and health care facilities across the country will be stocked and supplied with the necessary equipment to handle the expected surge of causes related to the coronavirus over the next two weeks. "Progress has been made before the surge," Trump said during the White House coronavirus briefing on Monday. "The next week, week and half is when the big surge is going to come." The president rattled of a list of medical supplies – from ventilators to N95 respirator masks – that the government has acquired and plans to distribute through the Federal Emergency Management Agency to the states most in need. Trump also thanked private companies like 3M, Apple and Salesforce who have vowed to produce masks, face shields and other medical supplies. "Resources from national stockpile need to reach these warriors in the hospitals as soon as possible," Trump said.
"How did coronavirus break out? Theories abound as researchers race to solve genetic detective story" by CNN's Robert Kuznia and Drew Griffin – A vacuum of knowledge about the origins of the new coronavirus ravaging the world has provided fertile ground for all manner of theories — from the fantastic, to the dubious to the believable. It was a bioweapon manufactured by the Chinese. The US Army brought the virus to Wuhan. It leaked — like a genie out of a bottle — from a lab in an accident. It took root at a wildlife market in Wuhan. Scientists have banded together across international borders to condemn the nationalist-tinged conspiracy theories. And yet, they are divided on what was once widely thought the most likely culprit: a so-called wet market in Wuhan, where wild animals are kept in cages and sold as pets or food. It is believed that a bat-infected animal — perhaps a pangolin — infected the first human. The truth of how this began remains elusive. But CNN spoke to more than half a dozen virus experts about the origins of the outbreak, and all of them say anyone who claims to know the source of Covid-19 is guessing. The scientists say there is zero evidence the Chinese or American government purposefully introduced the new coronavirus — SARS-CoV-2 — to the public.
"U.K. Prime Minister Boris Johnson Moved to Intensive Care" by WSJ's Max Colchester – British Prime Minister Boris Johnson, fighting a serious coronavirus infection, was admitted to the intensive care unit of a London hospital Monday evening, leaving his country's leadership in question at a moment of deep crisis as the virus's spread accelerates. As Mr. Johnson's condition worsened, he deputized his foreign secretary, Dominic Raab, to run the government, a spokesman said. The 55-year-old premier was conscious when he was wheeled into the intensive care unit of a central London hospital at around 7 p.m. local time, a step taken in case he needed to be put on a ventilator, an official said. Mr. Johnson, who tested positive for the new coronavirus nearly two weeks ago, had led Britain's response to the pandemic while isolated in his official residence next to 10 Downing Street. He was hospitalized on Sunday. Earlier on Monday Mr. Johnson tweeted that he was "in good spirits."
"Trump hints that he may get involved in Navy episode as Modly issues apology" by Fox News' President Trump on Monday said at a press conference that he might get involved in the public crisis playing out in the Navy after an aircraft carrier commander was ousted after raising the alarm about a coronavirus outbreak on the ship in a leaked letter. Acting Navy Secretary Thomas Modly appeared to worsen the situation when he gave a surprise speech to sailors on the USS Theodore Roosevelt and called ousted Captain Brett Cozier "too naïve or too stupid" to be a commanding officer of a ship like this, Reuters reported. Modly later issued an apology to the Navy and Crozier and said, "Let me be clear, I do not think Captain Brett Cozier is naive nor stupid. I think, and always believed him to be the opposite. We pick our carrier commanding officers with great care. Captain Crozier is smart and passionate." Modly said he wanted to apologize for any "confusion this choice of words may have caused." Trump told a press conference that he is good at "settling arguments." Trump said Cozier should have resisted sending the letter but he did not want to destroy "somebody for having a bad day," the report said.
"Supreme Court draws battle lines for voting amid coronavirus pandemic" by CNN's Ariane de Vogue – Until Monday night, the Supreme Court had been moving gingerly, sitting on a tinderbox of blockbuster cases and carefully navigating the new Covid-19 world. All that changed when the court issued its first order related to the pandemic after a long day of ricocheting legal briefs concerning Wisconsin's pending primary. Instead of a quiet compromise in the age of coronavirus, the court split 5-4 along ideological lines, in a stinging loss for Democrats and a signal that between now and November the Supreme Court's path may not be smooth as the pandemic continues to cripple sectors of the country and voting disputes multiply. The majority opinion was unsigned, but Justice Ruth Bader Ginsburg penned a fiery dissent for the liberals, saying at one point the reasoning of her conservative colleagues "boggles" the mind. At issue Monday was a request to the justices to review a lower court ruling that extended Wisconsin's absentee voting deadlines in part because requests for absentee ballots were exploding and voters expressed fears of contamination and spreading the virus if they had to vote in person.

President Donald Trump @realDonaldTrump –The Wisconsin Supreme Court ruled that tomorrow's election will proceed as scheduled. VOTE for Justice Daniel Kelly tomorrow, and be safe!

Nancy Pelosi @SpeakerPelosi – The late-night firing of Inspector General Atkinson is a brazen act against a patriotic public servant who has honorably performed his duty to protect the Constitution and our national security, as required by the law and by his oath