Open Sesame or Open Says Me?
Gov. Ron DeSantis was at The White House on Tuesday to discuss his plan to slowly re-open Florida's economy with President Trump. 
Many of us thought that the announcement was going to play out during a live press conference on national TV from the Oval Office.
take our poll - story continues below
Completing this poll grants you access to The Floridian updates free of charge. You may opt out at anytime. You also agree to this site's Privacy Policy and Terms of Use.
It didn't happen, but DeSantis did say he was going to make an announcement today (Wednesday).
Oh, and keeping true to himself, President Trump landed a "yuuuge" body blow to Yahoo News when he questioned their "Fake News" reporting on a previous story. It was funny.
Hopefully, and I suspect (hope for), DeSantis will first lift the restriction on elective medical procedures (me needs to get my torn bicep tendon fixed) and possibly open up parks and beaches.
In the meantime, the COVID-19 virus cases in the state continue to drop, and other elected officials step up their efforts to condemn China for its part in spreading the deadly disease.
Senator Marco Rubio penned an opinion piece exclusive to The Floridian about the Chinese threat. READ MORE
Rep. Brian Mast filed a bill to keep the U.S. from making any debt payments to China. READ MORE
Rep. Charlies Crist isn't ripping China, but he is asking for more stimulus funding for middle-class Americans READ MORE
As far as the other political news, Democrats still won't talk about the sexual assault allegations made against vice president Joe Biden
 Hillary Clinton sure didn't when she gave Biden a full-throated endorsement. READ MORE
Here is a snapshot of the most up-to-date numbers from the Florida Dept. of Health:
Visit The Floridian


"Hillary Clinton Endorses Joe Biden For President With Neither Mentioning Tara Reade Sexual Assault Allegation" by The Floridian's Mona Salama – Former 2016 Democratic presidential nominee Hillary Clinton formally endorsed Democratic presumptive nominee Joe Biden bid for the presidency on Tuesday during a virtual Town Hall discussing the impact of the coronavirus on women. "I've not only been a colleague of Joe Biden's, I've been a friend. And I can tell you that I wish he were president right now, but I can't wait until he is if all of us do our part," Clinton said. "I am thrilled to be part of your campaign to not only endorse you, but to help highlight a lot of the issues that are at stake in this presidential election." She added, "Think of what it would mean if we had a real president, not just somebody who plays one on TV, but somebody who gets up every morning worried about the people that he's responsible for leading during this crisis." Biden introducing Clinton during Tuesday virtual event as "a woman who should be president of the United States" and called her support a "wonderful personal endorsement."
"Schumer Demands Senate Investigate Trump's Coronavirus Response" by The Floridian's Mona Salama – Senate Minority Leader Chuck Schumer (D-NY) plans on demanding Senate Majority Leader Mitch McConnell (R-KY) to push for oversight hearings next week to investigate President Trump and his administration involved in the White House coronavirus task force for "failure at implementing" properly the numerous coronavirus relief packages. "I am sending a letter with my democratic ranking members and leaders today to McConnell and saying, what we should do now that we're coming back next week is have a hearings oversight," Schumer said in an interview on MSNBC's "Morning Joe" Tuesday morning. "Congress can pass laws and they can be very good laws, these were bipartisan they passed 96 to nothing but this administration has been an abject failure at implementing most of these laws, they don't have the qualifying personnel, they don't have the focus all too often it seems the President's ego is at stake."
"Charlie Crist Wants More COVID-19 Funds for Middle-Class" by The Floridian's Daniel Molina – Florida Rep. Charlie Crist (D), a member of the Blue Dog Democratic Caucus in the House, was interviewed on CNN this week regarding further measures that need be taken as the United States continues to combat the COVID-19 pandemic and help out middle-class Americans. The Florida lawmaker made the call for an additional two payments of $1,200 stimulus checks for people that are currently making under $75,000. He argued that lawmakers have to do better for Floridians and all Americans because "people are without the money that they need." The former Florida Governor concluded that "We're the richest country in the world. We're the richest country in the history of the world. If we can't do better by our people and do what's right and show compassion and empathy at this time… then there's something wrong with us." Rep. Crist is currently running a reelection campaign where he will face either Amanda Makki or Anna Paulina Luna in the general election, which many Republican politicos expect will be a close race.
"OPINION: China withheld supplies, and they'll do it again" by Senator Marco Rubio via The Floridian – Prior to the coronavirus pandemic, few Floridians or their elected officials gave much thought to where their hospital gowns and facemasks were made. But the coronavirus pandemic has forced that question to the front of everyone's minds. It is now painfully obvious that as a nation we are unacceptably reliant on China for these basic items, and many, many more. Just months ago, many political and business elites in our nation were content with the status quo of China as an emerging power seeking to supplant America's global leadership, so long as it meant cheap labor and short-term financial gains. They dismissed critics' warnings about our nation's growing vulnerability as fear-mongers and reckless protectionists. Now we know that it was their behavior that was reckless. In mid-March, the New York Times reported, "China did not just stop selling masks — it also bought up much of the rest of the world's supply. According to official data, China imported 56 million respirators and masks in the first week after the January lockdown of the city of Wuhan, where the coronavirus emerged." This all occurred while Beijing assured the rest of the world that the outbreak in Wuhan was nothing to fear.
"Mast files bill to freeze U.S. debt payments to China" by The Floridian's Daniel Molina – With reports continuing to be made regarding China's mishandling of the coronavirus, which includes the country spreading misinformation regarding the cases of people stricken with the virus, lawmakers have shifted their sights on calling for China to be brought to justice for their role in the spreading of COVID-19, and pay up. Reports have even suggested that the Chinese Communist Party was laying blame on the United States for introducing the Coronavirus in China. In the latest development of the strained relationship between the United States China, Florida Rep. Brian Mast (R) announced that he had introduced legislation that would hold China accountable, noting that it would empower the United States to withhold any payments on debts that are owed to China equal to the costs that the United States has incurred due to COVID-19, which includes trillions of dollars in spending that have been authorized by Congress. In a statement, Rep. Mast stated that "China's total lack of transparency and mishandling of the coronavirus outbreak has cost tens of thousands of lives, millions of jobs and left untold economic destruction."
"House Democrats demand Trump restore funding to WHO" by The Floridian's Daniel Molina – As the threat of COVID-19 increased in the United States, President Trump actively criticized the World Health Organization (WHO), which resulted in the immediate halt of funding. In response, China pledged that it would be supplying $30 million in funding to the organization, and this move received further criticism. At the end of last week, Democratic congressional members of the House Foreign Affairs Committee joined forces to sign a letter directed to the President, which calls "on President Trump to restore funding to the World Health Organization and warn against shifting blame to the WHO in order to distract from the Trump Administration's failed response to the coronavirus pandemic." The letter was signed by a number of Democratic lawmakers, which includes Florida Rep. Ted Deutch, Chairman of the committee and New York Rep. Eliot L. Engel, Minnesota Rep. Ilhan Omar and Texas Rep. Joaquin Castro. Earlier this month, President Trump made the announcement that the United States would no longer be funding the World Health Organization.
"Florida coronavirus update for Wednesday: U.S. cases top 1 million; DeSantis to make reopening announcement today" by Sun Sentinel Staff – As Gov. Ron DeSantis touted the number of coronavirus tests performed and said Florida's fatality rate has been lower than expected, he announced that he would provide an update on Wednesday about when he'll reopen the state. DeSantis made the statement Tuesday during an Oval Office meeting with President Trump, who praised the governor as doing a "spectacular job in Florida." The governor's comments came as Florida saw the largest single day of reported deaths, 83 more than the previous day's report. That doesn't mean everyone died on the same day — it's likely fatalities spread out over several days were reported at once. There are now 32,846 cases statewide with 1,171 deaths. Florida trailed most states in issuing a stay at home order. DeSantis rolled out restrictions in a piecemeal way, such as closing bars and prohibiting non-essential, elective surgeries in March, but waited until April 1 to announce his "safer at home" order.
"Controversial drug still used in South Florida for coronavirus treatment, despite warnings" by Sun Sentinel's David Fleshler – A malaria drug pitched by President Trump as an effective weapon against COVID-19 remains in wide use in South Florida, despite studies that show it can cause fatal side effects. The Food and Drug Administration issued a warning last week on hydroxychloroquine, saying it could cause "serious and potentially life-threatening heart rhythm problems" in COVID-19 patients. The agency did not say the drug shouldn't be used for the disease, only that patients should be screened and monitored to reduce the risk. Several South Florida hospital systems say they continue to use the drug, but only in hospital settings where patients can be closely watched, as the FDA recommends. "We want to go cautiously with it and try to make sure we don't cause harm," said Dave Lacknauth, director of pharmacy services for Broward Health, which runs four taxpayer-supported hospitals. "But at the same time, no one really has a good solution for COVID." The side effects include heartbeats that are irregular or dangerously fast, sometimes causing death, the FDA said.
"Coronavirus Florida: Disabled say they are locked out of Sarasota County beaches" by Herald Tribune's Timothy Fanning – Sarasota County leaders want to keep parking lots closed to reduce large crowds on its beaches during a global pandemic, forcing beachgoers to find parking elsewhere, often a healthy walk from beach access points. That's impossible for Zhani Glaab. The 27-year-old has Ehlers-Danlos syndrome, a connective tissue disorder that often causes breaks, dislocations and other injuries. It can also cause chronic pain and difficulty walking or standing. "They seem to have forgotten that disabled people exist," Glaab said. Glaab, who teaches biology at the Sarasota Cooperative Learning Project, was one of more than a dozen area residents to voice access concerns to county officials since beaches officially reopened on Monday. Some took to the county's official Facebook page or wrote elected officials directly.
Sarasota County did not respond to multiple requests for comment from the Herald-Tribune. On its official Facebook account, officials repeatedly defended its decision to keep the parking lots closed, even when residents asked for special accommodations for vehicles with handicapped tags. County officials also said that because the county had prohibited parking for all beachgoers, restricting access "does not fall in line" with the federal Americans with Disabilities Act.
"Florida medical examiners were releasing coronavirus death data. The state made them stop." By Tampa Bay Times' Kathleen McGrory and Rebecca Woolington – State officials have stopped releasing the list of coronavirus deaths being compiled by Florida's medical examiners, which has at times shown a higher death toll than the state's published count. The list had previously been released in real time by the state Medical Examiners Commission. But earlier this month, after the Tampa Bay Times reported that the medical examiners' death count was 10 percent higher than the figure released by the Florida Department of Health, state officials said the list needed to be reviewed and possibly redacted. They've now been withholding it for nine days, without providing any of the information or specifying what they plan to remove. Dr. Stephen Nelson, the chairman of the state Medical Examiners Commission, said the change in policy came after the state health department intervened. The medical examiners' list does not include names. But it provides demographic information, probable cause of death and case summaries with information about each person's medical and travel history.
"Florida consumer sentiment continues to decline, data shows" by WCJB – The mood among consumers in Florida is going south in a hurry. The University of Florida's monthly gauge of consumer sentiment dropped significantly for the second straight month. After falling 13.5 points in March, the index fell another 11 points in April to 75.9. That's on a scale up to 150. UF researchers say of the five categories surveyed, opinions as to whether now is a good time to buy a big-ticket item like an appliance or a car showed the greatest decline.
"Florida Utility Customers to Get Price Break Amid Pandemic" by Daily Business Review/Law.com's Jim Saunders – In what one regulator called a "no-brainer," customers of four major utilities will get a break on upcoming electric bills as they grapple with the coronavirus pandemic. The state Public Service Commission on Tuesday unanimously approved proposals that will lead to one-time savings in May for customers of Florida Power & Light, Duke Energy Florida and Gulf Power and savings spread over a longer period for customers of Tampa Electric Co. "This is a truly a no-brainer for me, quite frankly, and I appreciate [the utilities] taking an early initiative to help their customers in such a time of need," Commissioner Julie Brown said. The savings stem from lower-than-expected costs for natural gas to fuel power plants. Utilities are required to pass along savings to customers when fuel costs drop, but the money typically goes to customers gradually. Under the plans, FPL, Duke and Gulf will lump together fuel savings this year into one-time bill reductions in May, while Tampa Electric will provide chunks of the savings to customers from June through August and then smaller savings through the rest of the year.
"DeSantis on Florida's coronavirus response: 'We know how to protect folks and social distance'" by Fox News' Charles Creitz – Florida Republican Gov. Ron DeSantis told "Hannity" Tuesday that his administration's measured approach to the coronavirus pandemic — as opposed to the heavy-handed nature of shutdowns that have spurred protests in states like Pennsylvania, Michigan and Virginia — has served his state well throughout the contagion. "We know who the vulnerable populations are. We know, if you look at the statistics for people under 50 who don't have chronic conditions, I mean, you have an extremely low chance of death from this virus and those situations," DeSantis said. "We know how to protect folks and social distance between those two groups and so, I think there's a lot of things we've learned over the last six weeks. So, I think we can take a step forward here in May, continue to build on that, and get America back." The governor said some of the state's actions to mitigate the effects of the outbreak included "putting out seven million masks and gloves and face shields, making sure we have teams going there to try to see where the infections are coming from [and] try to work on keeping those at bay [and] sending National Guard units in to do spot testing."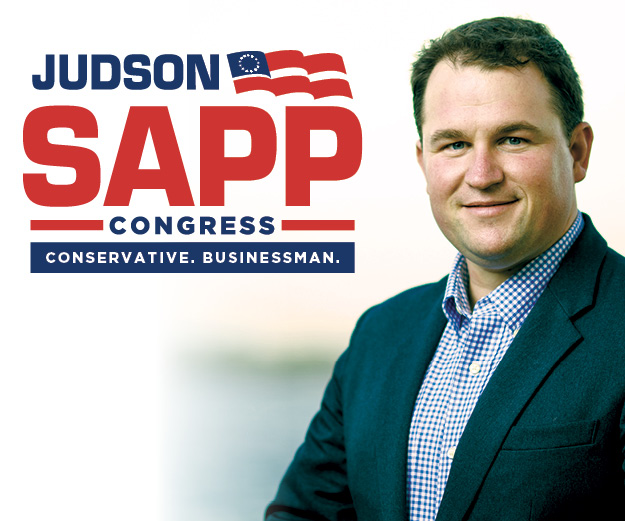 "US could be in for 'a bad fall and a bad winter' if it's unprepared for a second wave of coronavirus, Fauci warns" by CNN's Christina Maxouris – A second round of the coronavirus is 'inevitable,' the nation's leading epidemiologist says, but just how bad it is will depend on the progress the US makes in the coming months. "If by that time we have put into place all of the countermeasures that you need to address this, we should do reasonably well," Dr. Anthony Fauci said. "If we don't do that successfully, we could be in for a bad fall and a bad winter."
If states begin lifting restrictions too early, Fauci says he predicts the country could see a rebound of the virus that would "get us right back in the same boat that we were a few weeks ago," adding that the country could see many more deaths than are currently predicted. So far, more than 1 million Americans have been infected and at least 58,355 have died. A leading model predicts more than 72,000 people will die in the US by early August. Being able to test for the virus, track cases and isolate every infected American will be key factors in ensuring that second wave isn't as deadly, Fauci says. The US continues to lag behind in testing, according to a new report by the Organization for Economic Cooperation and Development. The nation has performed 16.4 tests per 1,000 people, according to the report. Spain and Italy, with the second and third highest number of cases after the US, have conducted 22.3 and 29.7 tests per 1,000 people respectively.
"Nearly 70 veterans killed in 'horrific' outbreak at Massachusetts elder care facility" by Fox News' David Aaro – The coronavirus has killed nearly 70 veterans at an elder care facility in Massachusetts, in what's being described as the deadliest known outbreak at a long-term care facility in the U.S. An additional 82 veterans and 81 employees have tested positive for the virus at Holyoke Soldiers' Home, and federal officials are trying to determine whether residents were denied proper medical care as deaths continue to climb. "It's horrific," said Edward Lapointe, whose father-in-law lives at the home and had a mild case of the virus. "These guys never had a chance." The outbreak has now claimed the lives of nearly one-third of all residents at the veterans' home, with a new fatality being reported almost every day. With limited staffing, workers were forced to routinely travel to other units in order to provide help, which caused the virus to spread at an extremely high rate, according to Joan Miller, a nurse at the home. Some workers were without proper personal protective equipment, the Boston Globe reported. She added that an entire unit was forced to shut down because it didn't have enough employees to run it, forcing veterans into close proximity with those uninfected.
"Trump Takes Executive Action to Keep Meat-Processing Plants Open" by Andrew Restuccia and Jacob Bunge – President Trump signed an executive order on Tuesday paving the way for meat-processing plants to remain open during the coronavirus pandemic, as hundreds of workers have fallen ill and concerns mount about food-supply shortages. The move is expected to relieve pressure on meatpackers and farmers, who have struggled with food-supply upheavals following pressure from local and state officials to close plants. It is likely to draw fire from unions and worker advocates, who have said such closures are a necessary step to stem the virus's spread through communities. The president invoked the Defense Production Act, a Korean War-era law, to keep the facilities open, designating the plants as critical infrastructure under the law. The administration is also planning to take steps to improve safety for employees at the facilities, administration officials said. The president's order comes after administration officials had private conversations with executives of major meat-processing companies to discuss concerns about food shortages. The coronavirus pandemic has upended the U.S. food supply chain in recent weeks, slashing prices and demand for agricultural commodities as restaurants and schools sit closed. The order directs Agriculture Secretary Sonny Perdue to take all necessary steps to ensure the continued operation of meat and poultry processing facilities. It will insulate them from state-level actions that Mr. Trump said have led to plant closures, and gives Mr. Perdue flexibility to include other food supply chain operations.
"New York City community leaders call out mayor after he condemned a large gathering and singled out Jewish residents" by CNN's Giulia McDonnell Nieto del Rio – The Anti-Defamation League and a New York City councilman are calling out Mayor Bill de Blasio after he condemned a large funeral gathering, saying he targeted the entire Jewish community when only one group of people broke the rules. De Blasio said the gathering for a rabbi's funeral Tuesday in Williamsburg, New York, was "absolutely unacceptable" and noted it won't be tolerated. "Something absolutely unacceptable happened in Williamsburg tonite: a large funeral gathering in the middle of this pandemic," de Blasio tweeted. "When I heard, I went there myself to ensure the crowd was dispersed. And what I saw WILL NOT be tolerated so long as we are fighting the Coronavirus." "My message to the Jewish community, and all communities, is this simple: the time for warnings has passed," de Blasio said in another tweet. "I have instructed the NYPD to proceed immediately to summons or even arrest those who gather in large groups. This is about stopping this disease and saving lives. Period." ADL CEO Jonathan Greenblatt responded to the mayor, accusing him of generalizing the entire Jewish community when only a small segment broke the rules. "Hey @NYCMayor, there are 1mil+ Jewish people in #NYC. The few who don't social distance should be called out — but generalizing against the whole population is outrageous especially when so many are scapegoating Jews. This erodes the very unity our city needs now more than ever," Greenblatt tweeted.
"Hannity calls on Biden to 'be transparent and release those records' that could boost Tara Reade claims" by Fox News' Yael Halon – Fox News' Sean Hannity opened his show Tuesday night by reacting to Hillary Clinton's formal endorsement of Joe Biden during a virtual town hall. "They had a town hall focusing on women's issues," Hannity said. "You can't even make this up." "Now, of course, Hillary Clinton has quite a track record on women's issues," Hannity continued, "notably, let's see, helping – enabling, some would say – her husband in numerous coverups of sexual misconduct allegations during his political career and taking millions and millions and millions of dollars from countries that abuse women. And now, coincidentally enough, during the virtual town hall on women's issues, the very credible sexual assault allegation against Biden, it didn't come up once." After Clinton announced her endorsement of Biden, Tara Reade, the former Senate staffer who came forward last month with an allegation of sexual assault against the former vice president, told Fox News that she voted for Clinton in 2016 and was shocked to see she was "enabling a sexual predator." Reade has also called on the University of Delaware to unseal documents from Biden's tenure as a senator, which she believes may include her formal sexual harassment complaint.
"Coronavirus Likely Led to Biggest Quarterly GDP Decline in Decade" by WSJ's Harriet Torry – The coronavirus pandemic's spread in the U.S. likely triggered the biggest quarterly economic contraction in over a decade, the start of what forecasters expect is an even steeper decline in the first half of 2020. Economists expect first-quarter U.S. gross domestic product, the broadest measure of goods and services produced across the economy, contracted at a seasonally adjusted annual rate of 3.5% in the first three months of the year. The Commerce Department is due to release its initial estimate of first-quarter GDP on Wednesday. The report is likely to show the early impact of widespread disruptions in the U.S. economy caused by business and school shutdowns, social distancing and other initiatives aimed at containing the virus. These responses to the pandemic started in the final three weeks of the first quarter and were an abrupt shift from steady economic activity before the virus arrived. A 3.5% decline in GDP would mark the first time quarterly economic output shrank since the first quarter of 2014, when it fell at a 1.1% pace. It would also represent the steepest drop-off since the depths of the last recession, which ended in mid-2009. A decrease of more than 10%, something some economists say is possible, would mark the biggest decline since quarterly records began in 1947.
"Justin Amash announces presidential exploratory committee" by CNN's Haley Byrd – Justin Amash, a Republican-turned independent congressman from Michigan, announced Tuesday night that he is launching an exploratory committee for long-shot presidential bid as a Libertarian. Amash launched a website announcing he has formed an exploratory committee for a presidential campaign. "Americans are ready for practical approaches based in humility and trust of the people," he said in his announcement. "We're ready for a presidency that will restore respect for our Constitution and bring people together. I'm excited and honored to be taking these first steps toward serving Americans of every background as president." His potential entry into the race comes after more than a year of deliberation. In recent days it became more evident that Amash was likely to launch a campaign for the presidency. Earlier this month, he said he was looking "closely" at a bid and two weeks ago he said in a statement that he stopped actively campaigning for his House seat in mid-February while he considered jumping into the presidential race. He was facing a tough reelection in Michigan's 3rd District. National Republicans were eager to defeat him, and several Republicans have been running for the seat. If he is to run in the general election for president, Amash will have to win the Libertarian Party's nomination at their convention in Austin, Texas, which is currently set for the end of May. That timing could change depending on the coronavirus pandemic.
"FBI docs show extensive efforts to surveil Stone, but no evidence of collusion" by Fox News' Gregg Re – FBI affidavits released Tuesday show the extent of the bureau's far-ranging surveillance of former Donald Trump confidant Roger Stone — and confirm that while Stone spoke to WikiLeaks founder Julian Assange, there was no evidence that he conspired to hack or release top Democrats' private emails ahead of the 2016 presidential election. At the same time, the dozens of documents — including FBI affidavits submitted to obtain search warrants in the criminal investigation into Stone — highlighted Stone's hard-charging tactics as he sought to obtain information relevant to Trump. The documents were released following a court case brought by The Associated Press and other media organizations. They were made public as Stone, convicted last year in Special Counsel Robert Mueller's investigation into ties between Russia and the Trump campaign, awaits a date to surrender to a federal prison system that has grappled with outbreaks of the coronavirus. Stone's prosecution began with a dramatic pre-dawn raid by a heavily-armed SWAT team that was attended by a CNN videographer, for reasons that remain unclear. Stone, a part-time fashion critic and notorious pot-stirrer, was convicted last year on seven counts of obstruction, witness tampering and making false statements to Congress, although none of the charges related to any conspiracy with Russia. Instead, Stone was charged with lying in relation to inquiries into possible collusion. Weeks after Mueller was appointed special counsel in the Russia investigation, Stone reassured Assange in a Twitter message that if prosecutors came after him, "I will bring down the entire house of cards," according to the FBI documents.

President Donald Trump @realDonaldTrump –Because Shifty (Schiff) is a crooked politician!

Rep. Donna E. Shalala @RepShalala –The Trump Administration is expected to announce a new rule that would allow doctors to turn away #LGBTQ people in the middle of a pandemic.
As a member of the @LGBTEqCaucus. I am working to ensure that everyone means everyone.

Debbie Wasserman Schultz @DWStweets –Our state's stingy unemployment system was embarrassing even before coronavirus, but now it's an outright disaster. DeSantis has the authority and resources to keep Floridians above water, he's just refusing to do it.
Rep. Lois Frankel @RepLoisFrankel -As a former Mayor, I know how vital #LocalGov is to our communities—we cannot let them go bankrupt!
I'm proud to support this bill to get state and local governments the funds they need to get through the #coronavirus pandemic.
Rep. Matt Gaetz @RepMattGaetz -I wish my Democrat colleagues would spend half as much time working with President @realDonaldTrump as they spent trying to remove him from office.
Byron Donalds @ByronDonalds -President @RealDonaldTrump and @teamtrump are doing a tremendous job connecting with black voters and delivering on economic policy, school choice, and life issues––things that line up with our core at home. @GOP will win big!
Shevrin Jones @ShevrinJones –Stop looking for approval from people who will never understand the weight of your assignment. #GM #happyTUESDAY #youdontneedtheirvalidation
FL Dept. of Agriculture & Consumer Services @FDACS –The @USDA Farmers to Families Food Box Program purchases products from farmers struggling with #COVID19 while helping families in need.
FL Division of Emergency Management @FLSERT –The Division has been working around the clock to get critical PPE to Florida's first responders and health care workers. Supplies to date include more than 14.5 million masks, more than 9 million gloves and more than 1.2 million face shields