Florida is locked up.
In case you were sunbathing by the pool, out looking for toilet paper at Publix, or just living under a rock and watching reruns of the sitcom Friends, Gov. Ron DeSantis finally called for a statewide stay-at-home order. READ MORE
But regardless of all that, DeSantis is responsible for all the deaths and cases associated with the Coronavirus. Actually, that is what some South Florida House Democrats want you to believe. The political funny season is upon us and the joke is on everyone, even if it isn't a laughing matter. READ MORE
take our poll - story continues below
Completing this poll grants you access to The Floridian updates free of charge. You may opt out at anytime. You also agree to this site's Privacy Policy and Terms of Use.
Andrew Gillum
Three weeks ago former Democratic gubernatorial candidate Andrew Gillum was literally caught with his pants down in Miami Beach. There were Police involved, drugs, nude pics, etc.
Now the Miami Beach PD appears to really be dragging their feet or covering up for Gillum and is taking their sweet time to release the bodycam footage of the incident.
It smells like a cover-up. READ MORE
The numbers keep rising…
Here is a snapshot of the most up-to-date numbers from the Florida Dept. of Health:
Visit The Floridian


"Schiff Calls For Investigation Commission Into Trump Response of Coronavirus" by The Floridian's Mona Salama – Rep. Adam Schiff (D-CA) is working on drafting legislation to create a "nonpartisan commission" to scrutinize the Trump administration's response and handling of the Coronavirus pandemic. "After Pearl Harbor and 9/11, we looked at what went wrong to learn from our mistakes," the House Intelligence Committee chairman said in a tweet. "Once we've recovered, we need a nonpartisan commission to review our response and how we can better prepare for the next pandemic." "I'm working on a bill to do that" he continued, linking an interview he did with The Washington Post breaking the news. In the interview with the Washington Post, Schiff said that his staff are working on a draft modeled after the 9/11 commission, adding that the House Intelligence Committee, in which he chairs has already begun reviewing the committee's intelligence materials on the pandemic. "We will need to delay the work of the commission until the crisis has abated to ensure that it does not interfere with the agencies that are leading the response," Schiff told the Washington Post. "But that should not prevent us from beginning to identify where we got it wrong and how we can be prepared for the next pandemic."
 "DeSantis announced statewide stay-at-home order" by The Floridian's Javier Manjarres – Gov. Ron DeSantis has just announced that he will be signing an Executive Order that would mandate all Floridians to stay at home during the Coronavirus outbreak. DeSantis' announcement comes as the number of cases in Florida has quadrupled and as Democratic Party pushback has become a daily occurrence. "Today, Governor Ron DeSantis issued Executive Order 20-91, requiring all persons in Florida to limit their movements and personal interactions outside of their home to only those necessary to obtain or provide essential services or conduct essential activities." – Helen Aguirre Ferré, Director of Communications. "It is distressing that Governor Ron DeSantis waited until the coronavirus had spread to so many Floridians before finally issuing a statewide stay-at-home order," stated FL Democratic Party Chairwoman Terrie Rizzo "I hope this will finally slow the rise in infections and that his actions are not too late."
"Rep. Frankel dismisses bipartisan Coronavirus request from Laura Loomer" by The Floridian's Javier Manjarres – As the Coronavirus continues to spread across the U.S., and as The White House expects that up to 240,000 Americans will die from the disease this year, both congressional Republicans and Democrats are working together to press Americans to heed the warnings and take part in social distancing. But as most Republicans and Democrats elected are working together, some are not. Unfortunately, some congressional offices and/or campaigns, are not willing to work with their respective opponents to help disseminate life-saving information about the spreading Coronavirus. This appears to be the case in Florida, as Conservative investigative journalist and Republican congressional candidate Laura Loomer has alleged that her 2020 congressional opponent, Rep. Lois Frankel (D), has ignored here extended olive branch to work together during the pandemic. In the letter, Loomer asks Rep. Frankel to join her in pressuring "Big Tech" social media companies Facebook and Twitter in reversing "the bans and suspensions of all Americans" banned from their platforms until the COVID-19 threat passes.
"OPINION: As COVID-19 Pushes Venezuela to the Brink, American Free Market Policies Must Help Pick Up the Pieces" by Tony Sayegh via The Floridian – Food shortages, hyperinflation, and government corruption are all too common in Socialist Dictator Nicolas Maduro's Venezuela. The people of Venezuela are struggling to meet basic needs such as toilet paper and proper sanitation. The emergence of COVID-19 has only exacerbated the humanitarian crisis in the country. Many educated professionals already fled Venezuela to seek opportunities and a better quality of life elsewhere and the doctors left are working on a limited capacity within a flawed healthcare system built by harmful socialist policies. Venezuela is a failed socialist state. According to the United Nations, close to three-quarters of Venezuelans are resorting to "food-related coping strategies" which include skipping meals leading to malnourishment. The situation in Venezuela is dire, more than 5 million people have fled the country, an exodus similar to the emigration caused by the Syrian Civil War. So, with a country in a state of chaos, it begs the question of why American politicians on the left are praising the same socialist policies which crippled Venezuela.
"CNN Censors President Trump" by The Floridian's Daniel Molina – The conflict between President Trump and the mainstream media continues as CNN has just been accused of not airing the president's comments at his White House briefing regarding the Coronavirus. Instead, the news network only started airing the briefing when Dr. Deborah Birx and Dr. Anthony Fauci began to speak. This comes after both Don Lemon and Rachel Maddow have made calls for news networks to stop airing President Trump's remarks, and the calls have been criticized for inciting censorship, which is something that many feel the media should not be calling for during a time of turmoil. Specifically, when speaking on-air to Chris Cuomo, who recently tested positive for COVID-19, Don Lemon argued, "I don't think that you should really listen to what he says, you should listen to what the experts say" in reference to the President. He added, "I'm not actually sure… that we should carry that live. I think we should run snippets." Since being elected, President Trump has consistently slammed the media, calling it "Fake News."
"Senator to unemployed in Florida: 'Please keep trying' to apply for benefits" by Channel 10's Layron Livingston – The Florida Department of Economic Opportunity is failing Danny Ferrell. He said he has been out of work for two weeks. The passing of the federal $2 trillion emergency bill was of no avail. Ferrell has been trying to apply for unemployment insurance benefits, but the state doesn't have the capability to process his application. Ferrell said the web site doesn't work. When he calls the state agency, Ferrell said he gets the same message — every time. "Due to Covid-19, the Florida Department of Economic Opportunity is currently experiencing higher than average wait times," Ferrell said, adding that he hasn't been able to talk to anyone. All he and many others have gotten out of the state is a tweet: "We apologize for the inconvenience." And that was more than a week ago. This week, officials did acknowledge the site was undergoing maintenance. "Times are tough and no one cares," Ferrell said. Gov. Ron DeSantis said on Wednesday he definitely cares. He also said he was going to get a progress report from his staff. But The Tampa Bay Times reported state auditors had warned him last year that the website was still suffering major problems.
"Standoff in Florida with triple-slaying suspect; child safe" by Associated Press – Florida state troopers were in a standoff Wednesday afternoon with a Georgia man accused of fatally shooting three people in his child's mother's family, and then leaving with the child, authorities said. The 2-year-old boy was recovered safely, but Caesar Zamien Lamar Crockett Jr. remained in his vehicle in a standoff with law enforcement near Tampa, officials said Wednesday. Crockett, 29, is wanted on three counts of murder and one count of kidnapping, according to a statement from the Bibb County Sheriff's Office. His vehicle was spotted on Interstate 75 near Tampa, which led to a police chase onto Interstate 4, according to a Florida Highway Patrol news release. Crockett eventually crashed near the interchange between the two highways, FHP said. Crockett left with his son, King Cane Crockett, 2, after getting into a fight with the child's mother Tuesday night in Macon, Georgia. During the fight, authorities said Caesar Crockett pulled out a gun and fatally shot the woman's mother, stepfather and sister.
"New order aims to speed up Florida unemployment benefits" by News Service of Florida – Florida has lifted a requirement that people qualifying for unemployment benefits must wait a week before their first checks are sent. With jobless claims surging as businesses have closed or scaled back because of the novel coronavirus, state Department of Economic Opportunity Executive Director Ken Lawson on Tuesday signed an order that temporarily waives the one-week waiting period before people can start to collect benefits. Lawson noted in the order that "strict compliance" with the rule "would prevent, hinder, or delay necessary action in coping with the emergency." The waiting period had been among several issues raised by Democrats and labor leaders, who have complained about the unemployment-compensation system. "It's great news for out-of-work Floridians and positions us to bring more funding to Florida via CARES Act," tweeted Sen. Jose Javier Rodriguez, D-Miami, referring to a new federal stimulus law that adds to unemployment benefits.
"Passengers Reckon With U.S. Coast Guard Guidance That Could Leave Virus-Stricken Cruise Ships At Sea 'Indefinitely'" by Time's Madeleine Carlisle – When Rick and Wendy de Pinho left Buenos Aires on March 7 onboard the Holland America Line cruise ship MS Zaandam, things felt "perfectly normal." The New Jersey couple were concerned about the spread of coronavirus, they tell TIME, but at the time of their departure there were few confirmed cases in South America and the cruise line had assured them that steps were being taken to protect guests, including enhanced passenger screenings and increased cleaning protocol. Three weeks later, however, and things are far from normal. Over the past month, COVID-19, the disease caused by novel coronavirus, has spread worldwide and been classified by the World Health Organization as a pandemic. By March 13, every major cruise line had temporarily suspended its operations, leaving ships mid-voyage, like the Zaandam, scrambling to find ways to get passengers home. Multiple South American countries have since rejected the Zaandam's request to dock and allow passengers to disembark.
"SNAP benefits to increase for Florida recipients in April" by WTXL – Supplemental Nutritional Assistance Program benefit amounts will be increased this month for Florida recipients due to the coronavirus pandemic. According to the Department of Children and Families, the federal waiver will temporarily increase all SNAP recipients' benefit amounts to the maximum monthly allotment based on household size. DCF says they are actively working to implement increasing benefits to the maximum monthly allotment based on household size for the months of March and April. Officials say clients can expect to receive their additional March funds as early as April 3. For April, if you are a client that receives your regular benefit between April 1-7, you can expect to receive your benefit on April 8. If you are a client that receives your regular benefit after April 7, you can expect your additional benefit to be included as a part of your regularly scheduled benefit allotment. Additionally, DCF says any new households approved for food assistance will receive additional benefits within a week of being approved for benefits.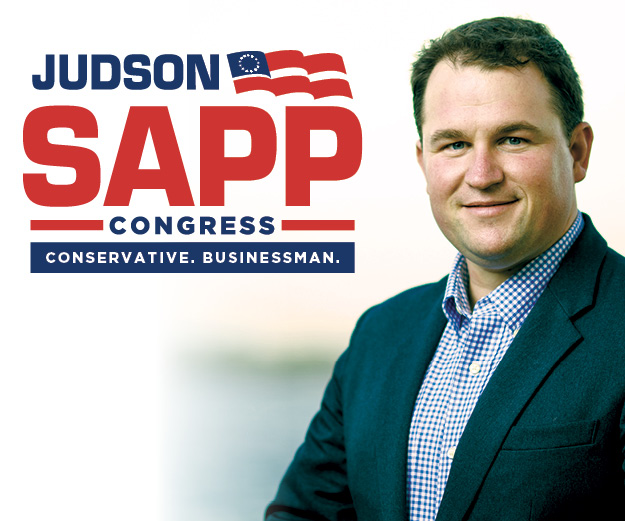 "Nation's top coronavirus expert Dr. Anthony Fauci forced to beef up security as death threats increase" by CNN's Kate Bennett and Evan Perez – Dr. Anthony Fauci, the country's top medical expert on the coronavirus pandemic and a member of President Donald Trump's coronavirus task force, is facing threats to his personal safety and now requires personal security from law enforcement at all times, including at his home, a source confirms to CNN. A law enforcement official told CNN that the Department of Health and Human Services Inspector General, the agency's law enforcement arm, asked the US Marshals Service for assistance following threats to Fauci. The Marshals then deputized HHS officers to act as personal security for the doctor. The Washington Post first reported the threats to Fauci and the increased security. A source also confirmed to CNN last week the presence of several members of the Washington, DC, Metropolitan Police Department stationed at all times around Fauci's home in the district. The source added the stepped up visible police presence was a response to growing threats to Fauci's safety, though the source of the threats was not identified.
"Trump says he can't confirm China's coronavirus case numbers, warns of 'horrific' days to come" by Fox News' Andrew O'Reilly – President Trump said Wednesday he could not confirm the veracity of the numbers of coronavirus cases and deaths being reported by China, as he warned Americans to brace for more "horrific" days in dealing with the virus. While Trump said the numbers being reported by Beijing "seem to be a little on the light side," the president and National Security Adviser Robert C. O'Brien said they currently have no way to confirm the number of COVID-19 cases being reported by the Chinese government. The comments follow accusations from critics that China is underreporting its cases. "We are not in the position to confirm any of the numbers coming from China," O'Brien said during the daily White House coronavirus task force press briefing. "We just have no way to confirm any of those numbers." The president put it more bluntly: "As far as the numbers, I'm not an accountant from China." Trump also reiterated his somber message from Tuesday's briefing that the country is in for a hard time as it continues to battle the virus. "We are going to have a couple of weeks starting pretty much now but especially a few days from now that are going to be horrific," Trump said.
"Wall Street titans lobby for a cut of small business bailout" by Politico's Zachary Warmbrodt – Some of the richest firms in the business world — private equity companies and venture capitalists — are lobbying for their piece of the coronavirus bailout. Groups representing the firms are urging the Trump administration to let businesses that they own apply for $350 billion in small business loans that Congress unleashed last week. The lobbying campaign is getting some traction — House Speaker Nancy Pelosi says it's a critical issue for Silicon Valley startups — but it's running into fierce resistance from finance industry watchdogs, who warn it could be a giveaway to wealthy investors. Sen. Elizabeth Warren (D-Mass.) and other progressives say private equity firms, which buy, sell and sometimes close companies in so-called leveraged buyouts, are harmful to workers and the economy — a theme that Warren hammered away at during her presidential campaign. "Private equity has trillions of dollars of money waiting to be spent," said Marcus Stanley, policy director at Americans for Financial Reform. "So it takes real chutzpah for these Wall Street titans to now say they need government assistance."
"Schumer wants to deal with coronavirus crisis before talking infrastructure recovery plan" by CNN's Caroline Kelly and Lauren Fox – Top Senate Democrat Chuck Schumer on Wednesday dismissed the President's proposal of a $2 trillion infrastructure plan to counteract the coronavirus' economic effects, characterizing the effort as premature compared to the health care crisis triggered by the virus. When asked by CNN's Erin Burnett whether he gave President Donald Trump credit for his willingness to make such a hefty investment, Schumer replied, "I'd have to say seeing is believing." "We once asked him for that amount, Speaker (Nancy) Pelosi and I in the White House, and he sort of got up and walked out. So let's wait and see. Our immediate problem is dealing with the health care crisis," the New York Democrat added.
"Infrastructure is good — I'm all for it, that's when we try to heal the economy," Schumer said. "But until we get this crisis in order, the economy will get worse and worse and worse because people won't be at their jobs, people will be stuck in their homes." Schumer called "a dramatic shortage of all the needed supplies" for those fighting the virus "one of the greatest problems we face," lamenting that "we have no one really in charge — we have this awful spectacle of governors bidding against one another."
"Democracy 2020 Digest: Biden 'ready to debate' Trump, but done with Bernie" by Fox News' Paul Steinhauser – Joe Biden says he's anxious to face off with President Trump. "I'm ready to debate President Trump on Zoom or Skype, anytime he wants," the former vice president said in an prerecorded interview with Florida-based radio host Enrique Santos that was released Thursday on Instagram. While the all-but-certain Democratic presidential nominee is ready to tangle with the GOP incumbent, he's far less thrilled about facing off again with Sen. Bernie Sanders of Vermont, Biden's last remaining rival for his party's nomination. Last week Biden said he'd "had enough" of the Democratic presidential primary debates and that it's time to "get on with this." Biden — asked on a conference call with reporters one week ago if there should be another primary debate in April – said, "My focus is just dealing with this crisis right now. I haven't thought about any more debates. I think we've had enough debates. I think we should get on with this." The former vice president's comments came one day after the Sanders campaign said that if there were to be another debate in April, their candidate "plans to be there." Sanders – the populist lawmaker from Vermont who's making his second straight White House run – later reiterated that he was ready to debate again with Biden.
"Trump considering some domestic air travel restrictions" by Politico's Anthony Adragna and Sam Mintz – President Donald Trump said Wednesday he's "certainly looking at" potentially restricting air travel between some U.S. cities, especially those with significant numbers of coronavirus cases, but conceded that would create yet more pain for the already-hobbled airline sector. The idea of potentially shutting down domestic air travel in an effort to curb the virus' spread has repeatedly popped up over the past few weeks but never come to fruition, even as the U.S. has restricted international air travel. "It's a very, very rough decision," Trump said Wednesday evening at a press briefing. "We are thinking about hot spots where you go from spot to spot — both hot. We will let you know fairly soon." Asked during the same briefing if he was considering a broader ban or more targeted restrictions, Trump said: "We're looking at the whole thing," and suggested the administration would offer recommendations soon. Trump's comments come after Sen. Lindsey Graham (R-S.C.), a close Trump ally, tweeted late Tuesday that it is "time to consider limiting or banning domestic and international air travel for next 30 days."
"California engineer derails train over suspicion about coronavirus aid ship USNS Mercy, feds say" by Fox News' Vandana Rambaran – A train engineer intentionally drove a locomotive full speed ahead off the end of rail tracks near the USNS Mercy, which was docked at the port after transporting necessary supplies for coronavirus efforts to California hospitals. Federal prosecutors charged Eduardo Moreno, 44, with train wrecking, after he admitted in two separate police interviews that he intentionally crashed the train because he was suspicious of the Navy hospital ship in the dock. "Moreno stated that he thought that the U.S.N.S. Mercy was suspicious and did not believe 'the ship is what they say it's for,'" according to the criminal affidavit. Moreno expressed concerns to authorities that the ship had an alternate purpose than to assist with COVID-19 and was potentially linked to a government takeover and he derailed the train to "wake people up." "You only get this chance once. The whole world is watching. I had to," Moreno told investigators, according to the complaint. "People don't know what's going on here. Now they will."
"Trump threatens heavy price if Iran conducts 'sneak attack' on US troops" by CNN's Barbara Starr – President Donald Trump tweeted Wednesday, without citing any evidence, that the administration has information that "Iran or its proxies are planning a sneak attack on US troops and/or assets in Iraq." Trump added, "If this happens, Iran will pay a very heavy price, indeed!" The President's tweet, which the White House did not elaborate upon, comes as the US has picked up more intelligence in the last several days from an ongoing stream indicating that Iranian-backed militias inside Iraq are potentially planning an attack against US forces in the near future, one US official said. The White House did not respond to requests for comment. The intelligence is some of the latest in a threat stream that the US has been monitoring in Iraq in recent months, the official said. It follows the US killing of Iran's second most powerful official, Gen. Qasem Soleimani, in January, and tit-for-tat strikes between the US and Iraq-based militias in March. On March 12, US warplanes struck five targets in southern Iraq affiliated with a militia with ties to Iran after a rocket attack the day before killed two Americans and a British soldier. Secretary of Defense Mark Esper the attack was carried out by Iranian-backed Shia militia groups. Soleimani's killing prompted calls for revenge from Iranian officials and affiliated militias in the region.

President Donald Trump @realDonaldTrump –Upon information and belief, Iran or its proxies are planning a sneak attack on U.S. troops and/or assets in Iraq. If this happens, Iran will pay a very heavy price, indeed!

Adam Schiff @RepAdamSchiff– After Pearl Harbor and 9/11, we looked at what went wrong to learn from our mistakes.
Once we've recovered, we need a nonpartisan commission to review our response and how we can better prepare for the next pandemic.
I'm working on a bill to do that.