Top Florida Democrat Faces Biggest Political Challenge of his Career
While Democratic lawmakers in Florida face almost insurmountable challenges after enduring significant election night losers...READ MORE


Ron DeSantis-No U.S. tax dollars to the Gaza Strip.
Hamas is holding American hostages and Biden wants to fund them?
I challenge every Republican running to step up to the plate and oppose Biden's $100 million gift to Hamas.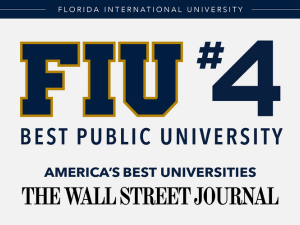 DeSantis Agrees with Rubio, Calls for Revoked Visas of those who Support Hamas—By The Floridian's Jackson Bakich—Governor and presidential candidate Ron DeSantis ...
Lee Blames Biden Administration for Crime Spike In DC, Says 'We Need to do More'—By The Floridian's Mateo Guillamont—
DeSantis Announces Two Cargo Planes, 85 Pallets of Necessary Items Supplied to Israel—By The Floridian's Jackson Bakich—After announcing that the State of Florida rescued nearly 300 Americans from war-torn Israel, Governor Ron DeSantis
Sen. Pizzo Faces Biggest Political Challenge of his Career—By The Floridian's Javier Manjarres—While Democratic lawmakers in Florida face almost insurmountable challenges after enduring significant election...
Waltz Presses Gates Over Alleged Hamas Ties—By The Floridian's Jackson Bakich—
Wasserman Schultz Praises Biden's Response to Venezuelan Sanctions—By The Floridian's Daniel Molina
Rubio Files Legislation to Honor Airline that Provided Support to U.S. Special Forces during Vietnam War—By The Floridian's Jackson Bakich—Senator Marco Rubio (R-FL) introduced bipartisan legislation that would honor the employees...
Juice
—10.18.2023— Abortion Could be on the Ballot in Florida Next Year—Miami-Dade: From China With Love?—More...
The Last Squeeze is squeezed by Javier Manjarres, Jim McCool, and Daniel Molina