Mom of Proud Boys Chair Sentenced to 22 Years Says Trump Has Not Reached Out
The mother of former Proud Boys Chairman and JP prisoner Enrique Tarrio, says former President Donald Trump has not reached out to her...READ MORE

Blake is Back!
Former WSVN 7 anchor Blake Berman, who left sunny South Florida to head up Fox Business's efforts in Washington, D.C., is making a back to Miami.
No, Berman isn't moving back to South Florida but has joined WIOD's Manny Muñoz's radio show program.
Berman, who recently joined NewsNation, announced that he will be doing a radio hit every Friday morning on the popular radio show.

Matt Gaetz-NY Dem Lawmakers think the real problem is not spending enough money on illegals.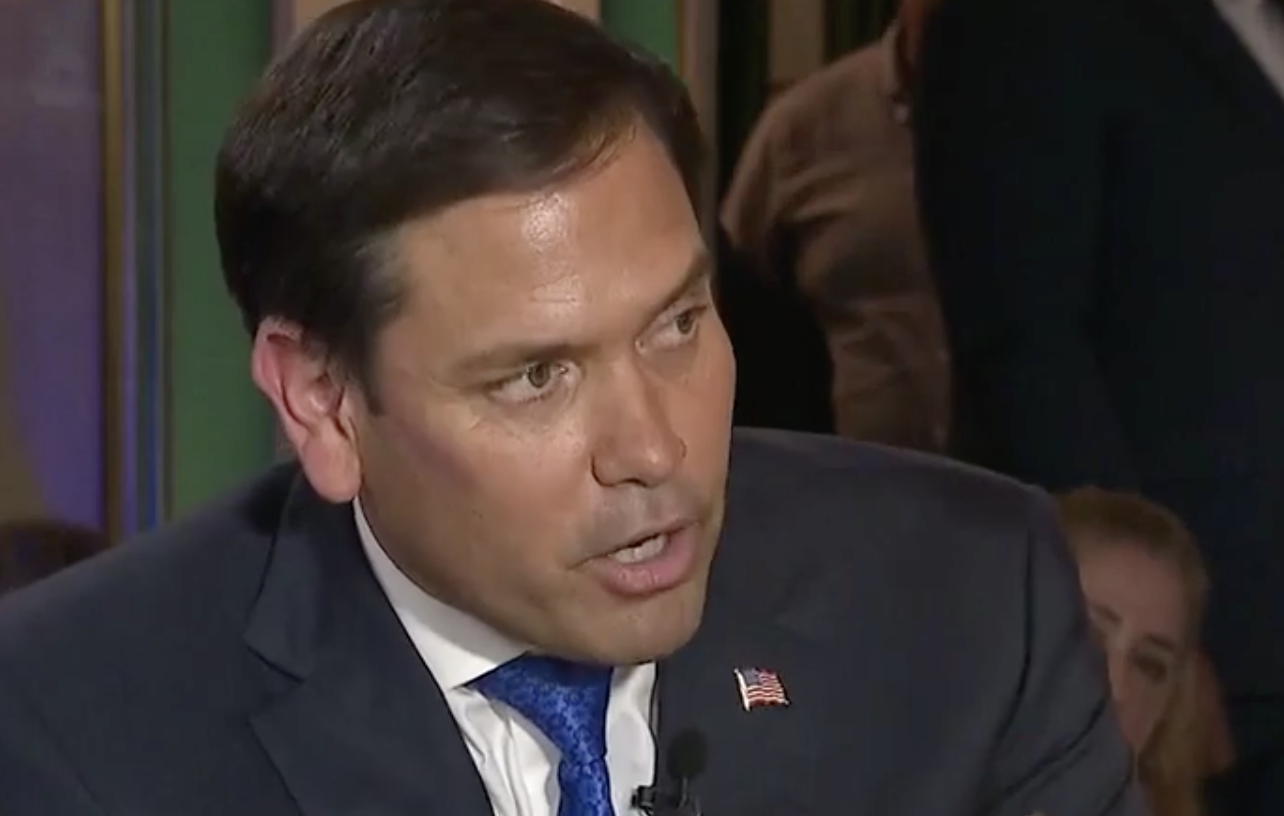 Rubio Pushes for Transparency, Continuation of Sanctions Against China and Venezuela—By The Floridian's Jackson Bakich—As Dictator Nicolás Maduro and Chinese leader Xi Jinping met in Beijing to secure the strength of Venezuela's economic funding as well as declare an "all-weather partnership" uniting the nations...
Mom of Proud Boys Chair Sentenced to 22 Years Says Trump Has Not Reached Out—By The Floridian's Chris Nelson—The mother of former Proud Boys Chairman Enrique Tarrio says former President Donald Trump has not reached out to her.
Gaetz Attends Vigil for J6 Prisoners, Vows to Release Tapes—By The Floridian's Jackson Bakich-A vigil was held for those imprisoned in Washington, D.C. for their presence on January 6th. Representative Matt Gaetz...
Rick Scott Praises Senator Mike Lee on Bald is Beautiful Day—By The Floridian's Jim McCool—As September 13th marks, "Bald is Beautiful" day, many men struggle to accept that they have lost their hair or are bald. However, US Senator Rick Scott (R-FL) ...
Juice
—9.15.2023—DeSantis Trashed Trump Over Fauci the Elf—Hunter Biden Bites the Dust, Gets Arrested—More...
The Last Squeeze is squeezed by Javier Manjarres, Jim McCool, and Daniel Molina