Because of his high-energy 2016 presidential campaign and subsequent presidency, 78-year-old President Donald is believed to be arguably the best U.S. President on foreign and domestic policy since Ronald Reagan, but now is being accused of being "low energy" as he campaigns for president in 2024.
During his address this past weekend at the Iowa Republican Party Lincoln Day dinner in Des Moines, President Trump delivered his usual MAGA stump speech, which included digs on 45-year-old Florida Governor Ron DeSantis and the rest of the field of GOP presidential candidates.
During part of his speech, Trump rattled off poll results after poll results, which came off as very boring.
Trump has never been one of those Ra Ra Ra speakers, and his Iowa speech was no different.
Gov. DeSantis, who also isn't inclined to give a boisterous speech, did come off as having a bit more energy than Trump during his address.
DeSantis hit all his talking points as did Trump.
After Trump's less-than-energetic speech, Team DeSantis's online "influencers" began to push the narrative that the former president sounded and looked "tired" and was "low energy."
These are the same keyboard activists that supported and voted for Trump but now have turned on him because they believe DeSantis can do a better job as president than Trump.
These online influencers are merely propagating snoozefest clips of Trump reading off the poll results and nothing more.
It's all part of the political game. We get it, but Trump fatigue is real and many Republicans and online activists appear affected by it.
But as these so-called anti-Trump "influencers" continue to push the narrative that the former president has lost a step or two, and is damaged goods because of the looming criminal charges filed against him, not to mention that they believe he did not do enough while in office, these allegations cannot be dismissed.
Trump's PAC is also said to have spent $40 million in legal fees just this year. This alone has some online activists up in arms over where campaign donations are being spent.
Naturally, as one ages it's hard not to slow down, so yes, Trump has probably slowed down a bit since taking office in 2017.
The criminal charges against Trump are undeniable, even though it appears as if the cases against him are entirely politically motivated. The optics of being charged criminally by the federal government aren't good, and the case of the pending document is on every American's mind.
Are the cases made against Trump self-inflicted?
Well, Trump says he is innocent, but the audio recording of his voice on a piece of evidence is cringeworthy.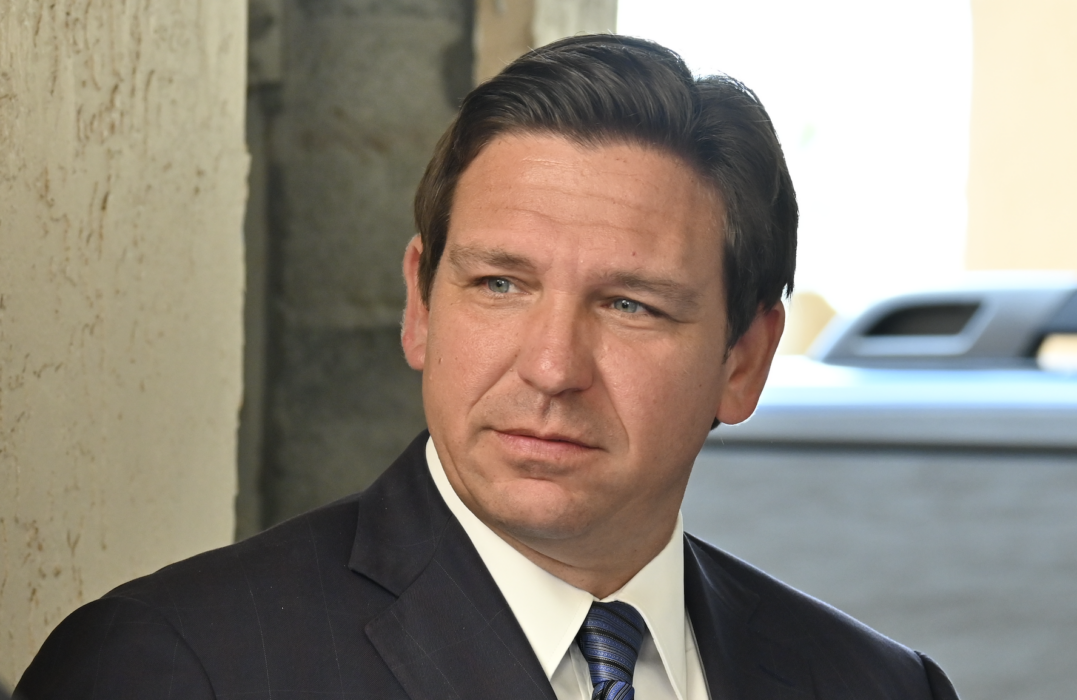 The anti-Trump Republicans appear in lock-step with Democrats in already convicting Trump of crimes he is charged with, and are spewing some of the same Democratic talking points on the issue.
Now, when it comes to what Trump did while in office, the case can be made that he could have, should have done more.
To their credit, DeSantis's "influencers" are correct in saying that Trump bent a knee to the "Deep State" or "The Swamp."
Trump promised to "Drain the Swamp" but he didn't.
Many of the things Trump promised to do did not come to pass.
In his defense, upon taking office, the moderate wing of the Republican-led Congress stifled Trump's America First Agenda, and after Democrats won back the House of Representatives in 2018, Trump could not get much done outside of Executive Edicts because House Democrats control the nation's purse strings.
Trump's infamous "Wall" was shut down by House Democrats when they gutted funding for the wall, and a federal judge struck down his border wall executive order.
Trump did say he was going to make Mexico pay for the wall, but no one believes that the socialist Mexican government was actually going to cut a check to pay for the construction of  his border security fence.The renegotiating of the Clinton-era, pro-Mexico NAFTA deal was how the Mexicans were going to indirectly pay for Trump's border wall.
The bipartisan U.S.-Mexico-Canada Agreement (USMCA) replaced NAFTA and evened the playing field, bringing many jobs back to the U.S.
Another issue DeSantis supporters and even DeSantis himself is criticizing Trump on is the handling of the  COVID pandemic.
Trump propped up Dr. Anthony Fauci and initiated Operation Warp Speed to fast track a vaccine.
Mission accomplished, but at what cost?
Fauci turned out to be a joke and should have been canned, but wasn't.
Trump is criticized for not firing Fauci, and rightly so.
DeSantis has made the Fauci a focal issue of his presidential campaign, even though he also gave Fauci his support and peddled the COVID vaccine.
Both Trump and DeSantis received the vaccine.
Again, there are a lot of things Trump should have done but didn't.
DeSantis, whose rebooted campaign continues to struggle to gain traction,  is running on Trump's apparent missteps and missed opportunities.DeSantis is not perceived as likeable with the majority of voters, and many of those voters who do support him only do so because they question if Trump can actually win the general election.
What DeSantis needs to do is go directly after Trump, bring out the sledgehammer, but in doing so, he runs the risk of alienating even more of the devoted MAGA base of the Republican Party.
Going after Trump is the proverbial political double-edged sword.
Trump is the Mike Tyson of Republican politics and all the public opinion polls show it, while DeSantis appears to be in the wrong weight class.
There is a pathway to victory for DeSantis, but will the opportunity to outpace the leader of the Republican Party ever prevent itself?
As DeSantis continues to press the flesh, he could soon make weight to challenge Trump, but with all of the set backs his campaign has endured in the first two months of the campaign, it's hard not to digest his campaign reboot with serious skepticism.
Javier Manjarres is based in Miami/Fort Lauderdale and is a nationally renowned award-winning political journalist, author, and Publisher of The Floridian.
He is a father of 4 young children and enjoys traveling, playing soccer, mixed martial arts, and weight-lifting. Javier has made many appearances on Fox, Newsmax, CNN, NBC, CBS, and The Blaze, and has been cited by numerous media publications including, The Hill, Washington Post, POLITICO, Tampa Bay Times, Fox News, and Miami Herald.