Shortly before the Florida Legislature convened for their afternoon session on Thursday, a group of about 150 school-age kids put together an emotionally-charged protest against the "Don't Say Gay" bill in the Capitol Rotunda.
"Don't Say Gay! Don't Say Gay! Don't Say Gay!" chanted the group, as some in the crowd held pro-LGBTQ signs, including this  sign of Governor Ron DeSantis wearing make up and call "gay."
Democratic legislators Anna Eskamani, Michael Grieco, and Carlos Guillermo Smith, as well as Senate Minority Leader Lauren Book, were all visibly taken back by the impromptu protests by Leon County high school  (Sail High School) kids.
"To see this many young people show up organically, get motivated by a pretty crappy political process, is pretty inspiring," said Rep. Grieco.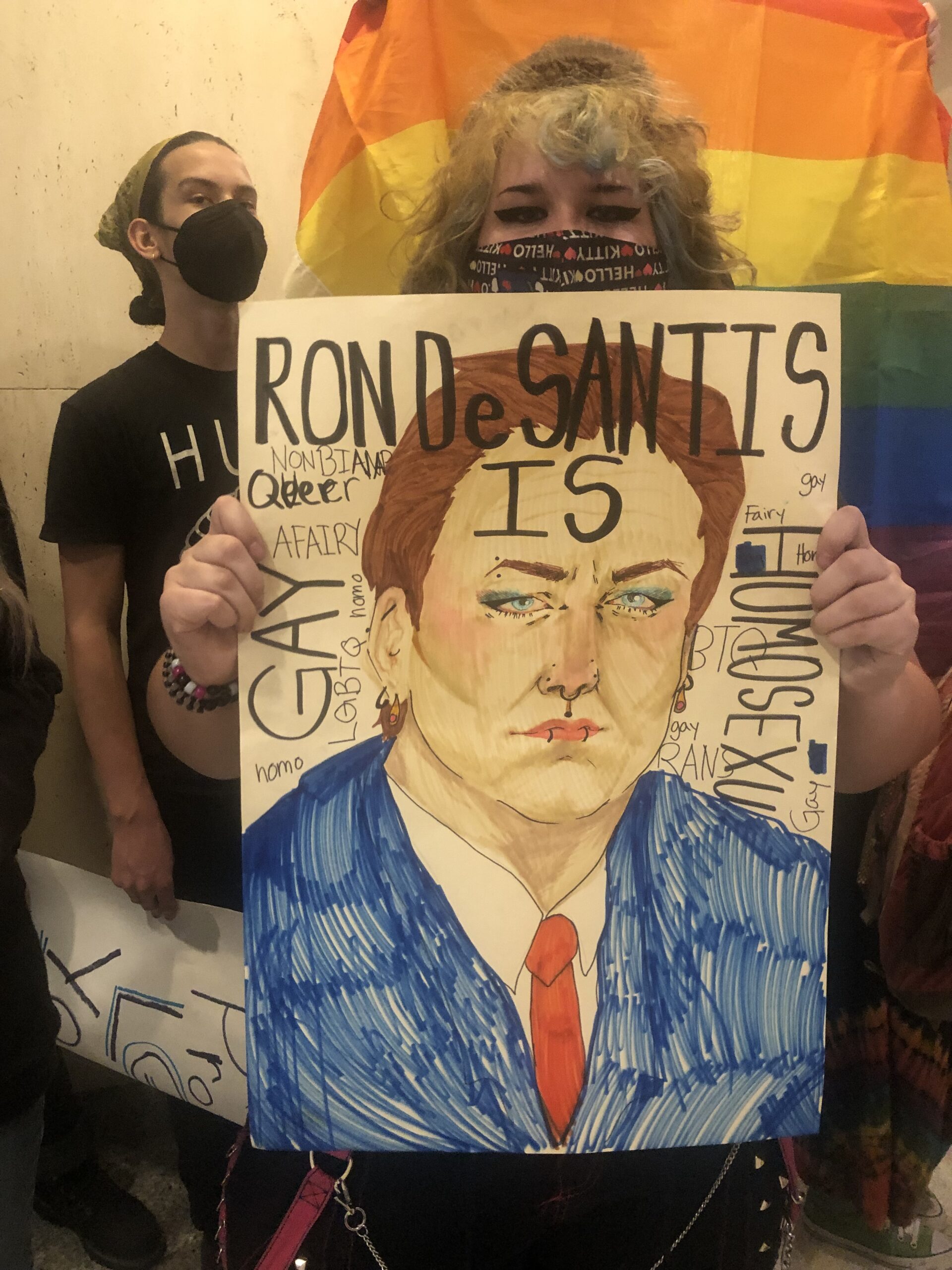 Rep. Eskamani, who along with Rep. Smith, took the lead in the Florida House in making the case against the measure, which recently passed on a floor vote in that chamber.
Eskamani, who is considering a run for the U.S. Congress and who recently received a vote of confidence by Rep. Alexandria Ocasio-Cortez,  told The Floridian that the demonstration spoke to how "unpopular" the legislative measure was with Floridians.
"It speaks to how unpopular this bill is, especially among next-generational voters, and it's always amazing to see young people get engaged for the first time," said Rep. Eskamani.
The controversial bill is not over on the Senate side and is expected to pass by the Republican-led Senate.
Gov, Ron DeSantis has already said he would sign the bill into law.