Leggo Go My Ammo
With Texas Congresswoman Sheila Jackson Lee's overreaching gun control bill expected to come down to a vote late this week or next in the U.S. House of Representatives, could the Republican-led Florida legislature take up anti-gun legislature this session?
Rep. Dan Daley (D), who is recovery from COVID and lives in Parkland, Florida, and has been an advocate for the families touched by the 2018 school shooting in that city, has introduced his ammunition bill (HB 27), but could his measure see the day of light during the 2021 legislative session in Florida?
Probably not.
Here is the summary of the bill"
"Provides exemption from public records requirements for records containing certain information pertaining to buyer or transferee who is not found to be prohibited from receipt or transfer of ammunition; provides for future legislative review & repeal of exemption; provides statement of public necessity."
Big Tech
The Floridian spoke to Rep. Blaise Ingoglia (R) about his highly touted Big Tech measure that would fine social media platforms $100K a day for de-platforming individuals seeking public office after readers complained that the bill did not go far enough.
According to Rep. Ingoglia, the bill covers all candidates, including those that have already been de=platformed and now seek to run for office. We asked Gov. Ron DeSantis this past weekend about the measure and he told us,"I don't know its like past, but definitely perspective."
Ingoglia cleared that up.
Florida's Court Jester — Rep. Carlos Guillermo Smith
Progressive Rep. Carlos Guillermo Smith is all about ripping on Gov. Ron DeSantis on just about everything under the Florida sun. We get it, that's his job.
But "Carlitos" needs to on occasion, take his head out of his posterior and understand facts before he speaks. In a Zoom interview with a local Orlando news station, Smith criticized Gov.DeSantis for not doing anything for Floridians during the pandemic, and only focusing on going after Big Tech due to their banning of President Trump, and for attacking the First Amendment rights of Blacks. 
Smith stated that there weren't any riots in Florida in the summer of 2020, but Carlitos was sadly mistaken.
In his home city of Orlando, the Orlando Sentinel reported "participants threw rocks and bottles at officers" prompting police to have to "deploy smoke and eventually tear gas."
Then-Rep. Shevrin Jones'-led peaceful protest in Fort Lauderdale led to violence and vandalism as well. The same was the case in Tampa Bay and in Miami. The rioting was not as violent as in other parts of the country, but it happened.
"Rubio Calls Biden "Puppet" of The Left, Questions His Mental State," by The Floridian's Javier Manjarres
Ron DeSantis @GovRonDeSantis-Florida has made smart decisions to prioritize our economy and get Floridians back to work. Now, our state is being penalized in the congressional stimulus bill, while other lockdown states are getting bailed out for their poor policy making.
Rep. Carlos G Smith @CarlosGSmith-"I would tell folks who are medically vulnerable to keep booking with pharmacies …My expectation is [they] aren't going to be turning away vulnerable Floridians for not having these documents hastily drafted by the state at the 11th hour." - @CarlosGSmith
Jimmy Patronis @JimmyPatronis-Thank you to @GovRonDeSantis for prioritizing Florida's 50+ firefighters for the #COVID19 vaccine. These heroes have been on the frontlines for a year now & put their own lives on the line to protect our communities from this serious virus. http://bit.ly/3bSvgvM #FlaPol
AG Ashley Moody @AGAshleyMoody-COVID-19 has taken a terrible toll on law enforcement. Grateful that Florida law enforcement officers age 50 and older will now be able to get vaccinated starting this week.
.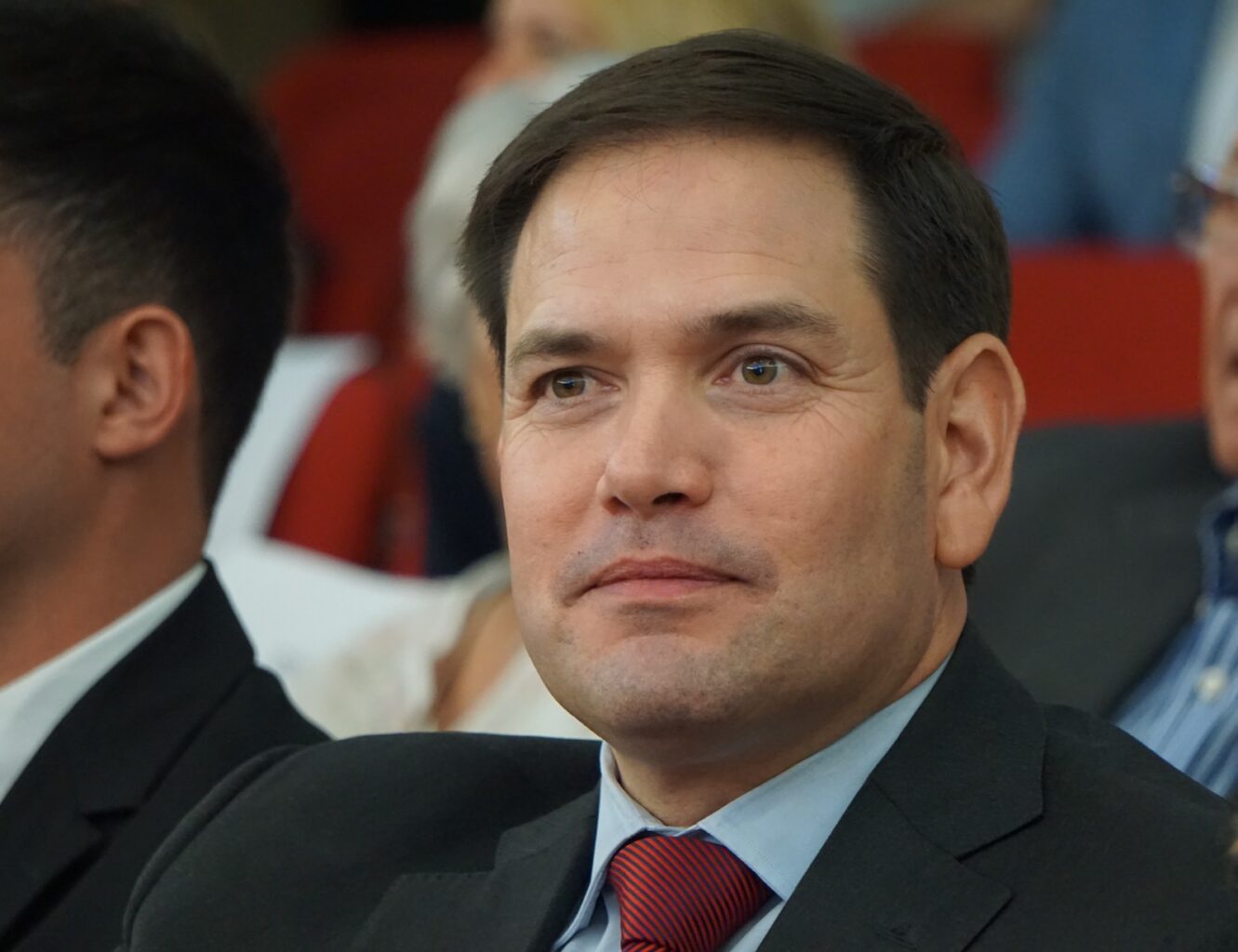 "Rubio Calls Biden "Puppet" of The Left, Questions His Mental State" by The Floridian's Javier Manjarres – Appearing on Fox News' "Hannity" Tuesday night, Senator Marco Rubio once again questioned President Joe Biden's mental competency and "control" as the leader of the free world. "They're (foreign leaders) going to make their own assessments of what they think they can get away with, are they dealing with a weak leader, are they dealing with someone who doesn't really have control of the situation," said Sen. Rubio. Rubio then called Biden a "puppet" of the Progressive faction of the Democratic Party. "If you're just an instrument and a puppet for the radical out-of-control lunacy of the far left end of his party, and they're just using him to achieve these things they've been trying to do forever," Rubio said. "There's no way they leave that meeting thinking that they're dealing with a strong leader," said Rubio about Biden's meeting with Mexican President Andres Manuel Lopez Obrador. Rubio isn't alone in his questioning of President Biden's mental state. President Donald Trump recently called him "mentally gone" after claimed that he came into office with no vaccines available. "Well, I saw that he said there was no vaccine when he came into office, and yet he got a shot before he came into office," Trump told Newsmax. "It was already in early November when we announced it, but we actually had it substantially before that."
"Is This House Democrat Referring to Trump Supporters As Domestic Terrorists?" by The Floridian's Javier Manjarres – "Ghost guns" or illegal firearms that are pieced together and do not have serial numbers continue to be a problem for law enforcement, and both Republicans and Democrats support getting these guns off of the street. One of the loudest supports of banning semi-automatic weapons, handguns included, is Rep. Ted Deutch, who recently filed legislation to ban all semi-automatic weapons. Rep. Deutch is outlining the dangers of "ghost guns" but in doing so, the anti-Trump legislator tweeted that "background checks" needed to be required in order to "keep these weapons away from criminals and domestic terrorists." Deutch, along with just about every single House Democrat, has used the term "domestic terrorists" to depict all of the Trump supporters who protested on Capitol Hill on January 6, 2021. The individuals who broke into the Capitol are considered legitimate domestic terrorists, but everyone that rallied that day. Now the term is used on a broader scale, as Progressives are now calling anyone who supports President Trump, not just those who attended the January 6 rally, domestic terrorists. Republicans in turn are calling the Black Lives Matter and ANTIFA domestic terrorists for inciting dozens of riots around the country over the summer of 2020, riots that led to 30 deaths, hundreds of injured citizens and law enforcement officers, and billions in damages. Deutch and others have shown support for the BLM movement and refused to label them as criminals, let alone terrorists.
"Bilirakis Plans to Put Veterans First in Vaccine Rollout" by The Floridian's Jim McCool – Throughout the new COVID vaccine rollout, many states are still working out who gets the vaccine first. Florida Governor Ron DeSantis (R) at the State of the State Address today reaffirmed his belief that seniors and first responders come first. However, the Veteran's Affairs Office has limited their first priority vaccine recipients to vets aged 65-74. This sounds great on the surface, but what about vets aged 75 +? These are the men who fought in WWII, Korea, and Vietnam, so why stop at 74? VA Offices across the country also have not been consistent with their policy as some are allowing ONLY 75+ or everyone 65+. Luckily, Florida Representative Gus Bilirakis (R), noticed this unjust policy and wants to take action. The Floridian sat down with Bilirakis last weekend, at CPAC in Orlando, where we asked him about this inconsistency, "I think all vets should be vaccinated", said Bilirakis, "with 65 and over being prioritized." Bilirakis also has a bone to pick with House Democrats, "Democrats in the House want to put illegal immigrants in the same category as American citizens and legal residence.
"Rick Scott Continues His Opposition To Beijing Hosting The 2022 Winter Olympics—But Supports Athletes Attending" by The Floridian's Javier Manjarres – Last week, Senator Rick Scott offered a useful and timely opinion on US participation in the 2022 Winter Olympic Games set to be held in Beijing. Some background: Sen. Scott has been vocal in his opposition to China hosting the 2022 Games, and he has spoken out about Chinese human rights abuses, trade violations, and repression of free speech, among other concerns. Recently, he called for the Games to be moved out of China. "Under no circumstance should the global community give Communist China an international platform to whitewash its crimes, which is what will happen if they are allowed to host the 2022 Olympic Games in Beijing," the Senator wrote in a letter to President Biden. Critically, Sen. Scott added an important stipulation to his calls for a movement of the 2022 Games: If the Games go forward, American athletes should be allowed to participate. In other words, the United States should advocate that the Games move out of Beijing, but we should allow our athletes to compete for no matter where they are held. "Boycotts hurt athletes who have spent their lives training to represent their country on the international stage," Senator Scott said, "This is about human rights, which we all have a responsibility to address."
"AG Moody Recovers Millions of Dollars for FL Consumers in Anti-Fraud Campaign" by The Floridian's Jim McCool – As COVID cases have spread, so have internet financial scams that usually victimize well-intentioned Americans. Fortunately, Florida Attorney General Ashley Moody has made protecting FL citizens from these scams a top priority in her department. Throughout her term, AG Moody's Consumer Protection Division has secured more than $260 million in restitution to Floridians. This has been an effort from Moody since 2019, however hit the state harder with COVID-19 coinciding with the problem. The aforementioned scams conventionally come through emails, texts, and robocalls in efforts to steal money and personal identities, something the sharpest people can fall victim to. Although Florida is still under a state of emergency, the price gouging hotline Moody kicked off has remained online, with recording over 10,000 solved cases. Moody yesterday said in a statement updating Florida on the progress: "I am proud of the response by my Consumer Protection attorneys and investigators quickly adapting to this new environment to protect Floridians from fraud and deception.", Moody adds, "Because of their hard work, we have recoverd millions of dollars for consumers and helped prevent countless Floridians from falling victim to emerging scams by issuing Consumer Alerts as we learn of new schemes."
"Biden's Immigration Reform Creates Legislative Furor" by The Floridian's Daniel Molina – Immigration reform continues to be a controversial topic of discussion after President Joe Biden (D) issued an order to reopen a Texas Detention Facility. In turn, the administration received criticism from Republicans calling Biden a hypocrite and the ACLU directing a letter expressing its disappointment. Florida Senator Marco Rubio (R) is now sharing his thoughts, commenting on immigration reform and why lawmakers have faced a gridlock in responding to the concerns of DREAMers. In an interview with Jim DeFede on Facing South Florida, the Florida lawmaker discussed the recent surge in migration at the Southern border, expressing that he feels "tremendous compassion for these people" because he understands "what they are fleeing." However, Rubio also noted that "the people that are bringing them here, are horrible, evil human beings." "These traffickers, they take advantage of them, they rape the women, some of these people don't even make the journey, they charge them thousands of dollars," Rubio added. As a result, "when you allow a group to show up at the border and allow them in because they have children, you are basically creating an incentive to bring children on that dangerous journey."
"DeSantis Crushing Crist, Fried In New Florida Poll" by The Floridian's Daniel Molina – Florida Governor Ron DeSantis (R) has traveled across the Sunshine State promoting a partnership with the likes of Publix and Wal-Mart to distribute COVID-19 vaccines to the elderly. The state is also experiencing declining numbers of COVID-19 cases after facing weeks of skyrocketing numbers. After receiving praise for his speech at CPAC over the weekend, a new poll indicates that support for the Florida Governor is growing. This could be a concern for Democrats as several of his potential 2022 Democratic rivals have, who hinted that they could make a gubernatorial run to turn Florida blue, are trailing the popular governor. In a new survey from Mason-Dixon Polling & Strategy, Governor DeSantis received an approval rating of 53%, and his disapproval rating was 42%. In 2022, DeSantis will face reelection, and two lawmakers that are seen as potential opponents are Florida Agriculture Commissioner Nikki Fried (D) and Florida Rep. Charlie Crist (D), who has also served as Governor of Florida. In a hypothetical race against the former Governor of Florida, DeSantis leads Rep. Christ 52% to 41%, and DeSantis also leads against Fried with 51% to 41% with 7% of respondents remaining undecided. Fried has been heavily critical of the Governor's response to the ongoing COVID-19 pandemic. However, the poll also indicates that Fried, at the moment, is not well known in the state. Of those polled, 37% admitted that they did not recognize her name compared to only 10% that said they didn't recognize Rep. Crist's name.
"Former Maine DA candidate arrested in Florida on sex charges" by WABI – A former candidate for a Maine district attorney position was arrested Tuesday in Florida for sexual misconduct. We're told 46-year-old Seth Carey of Rumford has been under investigation since March of 2018, when he was first reported to the Rumford Police Department by a woman accusing him of sexual assault. At that time, Carey was a practicing attorney in Rumford. Maine State Police say today's arrest was the result of a three-year investigation into this incident.
"Florida Democrats push back on State of the State address" by Capitol News Service's Jake Stofan – Each year following the governor's State of the State address, the party in the minority responds with a counter vision of where they see the state headed. This year some of the governor's top priorities are the top points of opposition from the Democratic Party. While the governor painted a rosy picture of Florida besting other states in pandemic response during his State of the State address, Florida Democrats immediately responded with a different take. "We've lost loved ones, jobs, and income," said Rep. Andrew Learned. "Instead of helping hardworking Floridians with common-sense solutions, we heard an agenda that was driven by pettiness, imaginary threats, and settling partisan political scores. This is a time for leadership, a plan to get COVID-19 under control, to deliver relief for Florida's families and build back our economy better." In a pre-recorded video, Democrats and progressive activists delivered what they call the 'People's Response'. In it, they demanded changes to the state's unemployment system. "As hundreds and thousands of Floridians were personally devastated with the loss of their job at no fault of their own, with bills bearing down on them, they were left to deal with a horribly broken unemployment system," said Rep. Anna Eskamani.
"DeSantis favorable among Florida voters, new Mason-Dixon poll shows" by WPTV's Peter Burke – One year into the coronavirus pandemic, Gov. Ron DeSantis has strong support among Florida voters. A new Mason-Dixon poll released Tuesday reveals that a majority of Florida voters approve of the job DeSantis is doing in Tallahassee. DeSantis has a 53% approval rating statewide, marking an 8-point improvement since July. His disapproval rating also dropped 7 points from 49% to 42%. Only 5% of those polled were unsure of DeSantis' performance. DeSantis also holds comfortable leads over Democrats Nikki Fried and Charlie Crist, who are the frontrunners to challenge DeSantis in the 2022 gubernatorial election. Fried is the lone Democrat in DeSantis' Cabinet and an outspoken critic of the governor. Crist, who was a Republican when he was elected governor in 2006, currently serves in the U.S. House of Representatives. He became an independent so that he could run for U.S. Senate in 2010, losing to Republican Marco Rubio.
"Florida's COVID vaccine: How to get your shots when you're under 65" by Sun Sentinel's  CINDY KRISCHER GOODMAN and DAVID FLESHLER – People under 65 with qualifying health conditions can now obtain COVID-19 vaccines in Florida, under an executive order issued by Gov. Ron DeSantis. Although details are still being worked out, here are answers to some common questions: Q. If you are under 65, what conditions make allow you to be eligible? A. The governor's order says anyone deemed by a physician to be extremely vulnerable to severe illness from COVID-19 can be vaccinated. The Centers for Disease Control says people with these conditions are at increased risk:
·     Asthma
·     Cancer (current/undergoing treatment)
·     Cardiomyopathy
·     Chronic kidney disease
·     COPD
·     Down Syndrome
·     Heart failure
·     Hypertension
·     Obesity
·     Organ transplant
·     Pregnancy
·     Sickle cell
·     Type 2 diabetes with an accompanying co-morbidity
·     Cerebrovascular disease
·     Cystic fibrosis
·     High blood pressure
·     Weakened immune system from blood or bone marrow transplant, immune deficiencies, HIV, use of corticosteroids, or use of other immune-weakening medicines
·     Neurologic conditions, such as dementia
·     Liver disease
·     Pulmonary fibrosis
·     Thalassemia
·     Type 1 diabetes
"House Republicans jostle over proxy voting after Florida trip" by Politico's Melanie Zanona and Olivia Beavers – Several House Republicans' decision to use proxy voting while attending a political conference in Florida has touched a nerve with their colleagues, prompting a larger debate about whether GOP lawmakers should take advantage of a system that they are challenging in court. During a GOP conference meeting on Tuesday, Texas Rep. Chip Roy called out fellow Republicans who voted "by proxy" against the Democrats' Covid relief bill last week in order to attend the annual Conservative Political Action Conference in Orlando, according to multiple sources present. With House Republicans actively suing Democrats to stop proxy voting, which allows lawmakers to vote through colleagues if they can't be physically present in the Capitol, Roy argued that the GOP needs to practice what it preaches. The speech earned him "raucous applause," according to one Republican member. "Proxy voting is an unconstitutional attack on a functional Congress — allowing members to avoid their responsibility to meet in DC to do their jobs," Roy said in a statement to POLITICO after the Tuesday meeting, citing the new rules Democrats have implemented since the start of the coronavirus pandemic. "But even a number of my GOP colleagues are now complicit and have given in to the Democrats' recklessness," he continued. "If, as I do, you believe it's unconstitutional — and wrong — then you shouldn't do it, even if it's hard." Roy added that he is reminding Republicans "them of their obligation to stand strong."
"Man With Possible Ties to Proud Boys Arrested After FBI Raids Home in Fort Lauderdale" by NBC Miami – Agents with the FBI were involved in a raid at a home in Fort Lauderdale Tuesday morning that left a suspect in custody whose social media activity shows him possibly connected with and sympathetic to the right wing group the Proud Boys. A large law enforcement presence was seen at the home in the area of Southwest 6th Street and 14th Avenue. FBI officials said they arrested 32-year-old Paul N. Miller for being a convicted felon in possession of a firearm. The arrest was made without incident by the FBI, Fort Lauderdale Police, and the FBI's Joint Terrorism Task Force, officials said. Neighbors told NBC 6 they were woken up around 6 a.m. by flash bangs, and footage from one neighbor showed a man being taken into custody. The neighbors also said they saw agents removing guns from the house. "We saw him come outside. They took him out of the house and were walking him around and they ended up taking him back and took him away and everyone was all in uniform," neighbor Chase Robison said. "We started seeing them come outside with boxes. One box definitely looked like either a shotgun on the front or an AK."
"Florida authorities tell Brightline to lock down Orlando-Tampa passenger-train plan by mid-summer" by Orlando Sentinle's Kevin Spear – Florida transportation authorities on Monday gave Brightline what appears to be a final deadline of mid-summer to iron out agreements with local and state governments for the extension of passenger rail service from Orlando's airport to Tampa. In late 2019, the state Department of Transportation first awarded the South Florida-based company rights to negotiate for securing leases along a route that is slated to include a station at Disney Springs. "The Department is amenable to one final extension of the negotiations," said Brad Thoburn, an assistant secretary of the transportation department, in a March 1 letter to Brightline that outlines terms for an extension of negotiations. Brightline's president and chief executive officer, Patrick Goddard, signed the agreement late Monday. The corridor preferred by Brightline has come with multiple, overlapping issues. Those include the need for cooperation with Central Florida's SunRail commuter system, for an agreement with the Central Florida Expressway Authority, or CFX, for use of space along its toll-road system, affirmation from the authority governing Orlando International Airport and approval from Orlando Utilities Commission for use of coal-train rail spur near the airport. "All parties agree that the corridor contemplated for the construction and operation of the intercity rail between Orlando and Tampa is unique and complex," Thoburn said. "Therefore, we anticipate revisions to the proposed lease to address those complexities."
"The Florida Democratic Party Has A Problem: It's Broke And Disorganized" by NPR's Greg Allen – It will be a year and a half before the first votes are cast in the 2022 midterms, but volunteers are already staffing phone banks to start organizing Florida's Democratic voters. Ken Telesco is in Seattle, but he's calling Democrats in Florida. When he gets someone on the line, which is rare, he launches into his appeal, "We're a Democratic organization just calling around to make sure you are registered to vote as a Democrat." Telesco is a volunteer with Field Team 6, a group focused on a few key states, including Florida. On this day, the phone bank is targeting voters in Republican Congressman Carlos Gimenez's South Florida district. It's one of two Congressional seats in Florida formerly held by Democrats that Republicans flipped in November's election. Before they begin making calls, phone bank coordinator Gina Harris tells volunteers this effort, geared to the midterm election, is not just about the House and Senate races. She says they need Democrats to focus on down-ballot voting — state and local races. In Florida and states across the country, Democrats are worried. That may seem odd following an election in which President Biden won the White House and Democrats won control of the U.S. Senate. But in other races, Republicans did well in 2020, picking up seats in Congress and state legislatures. That was especially true in Florida.
"Florida Legislative Session Opens as DeSantis Touts COVID Response" by Spectrum News' Troy Kinsey and Associated Press – Florida's two-month annual legislative session kicked off Tuesday, but thanks to the COVID-19 pandemic, the day-to-day operations will look a lot different in the capital city. One exception was the visit from Florida Gov. Ron DeSantis, who delivered his State of the State address for 2021 on Tuesday. DeSantis, a staunch opponent to lockdowns and business restrictions, said Florida is in much better shape than other states because it is open for business. "While so many other states kept locking people down over these many months, Florida lifted people up," DeSantis said. "Florida's schools are open –- and we are one of only a handful of states in which every parent has a right to send their child to school in-person. All Floridians have a right to earn a living -– and our citizens are employed at higher rates than those in the nation as a whole. Every job is essential." In the early months of the pandemic, DeSantis shut down many businesses and set capacity limits at restaurants and other stores. But he later abandoned those policies and said Florida will never go on lockdown again. He credits that decision for Florida being in a better financial situation than forecasters predicted last year. "Economic lockdowns are a luxury of the largely affluent Zoom class. Many Floridians can't do their jobs over a computer, they need to show up," DeSantis said. "Throughout this entire pandemic, Florida has not touched one red cent from our rainy day fund. So, the bottom line is this: By saving Florida's economy our budget outlook is much more positive."
National:
"Biden administration argues migrant surge is a 'challenge,' not a 'crisis'" by Fox News' Michael Ruiz and Kristin Fisher – President Biden is declining to call the situation at the southern border a crisis – even amid reports that his administration needs another 20,000 beds at migrant facilities to deal with a surge of unaccompanied minors. When asked during an appearance Tuesday if there was a crisis at the border, Biden declined to use the term. "No -- we will be able to handle it, God willing," Biden said. Later, at a White House briefing, Fox News' Kristin Fisher asked Press Secretary Jen Psaki, "at what point does it become a crisis?" "We had the security of Homeland Security yesterday conveying it's a challenge," Psaki replied. "We're going to approach this without labeling. We're going to approach this with policy, with humanity and with a focus on what we can do to keep these kids safe." Experts predict as many as 117,000 unaccompanied minors will cross the border this year. Meanwhile, Democratic Texas Rep. Henry Cuellar, whose district includes a stretch of the U.S.-Mexico border, said that while the situation is not yet a crisis in his eyes, it's "getting there." "The numbers have been increasing," he told "America's Newsroom" Tuesday afternoon. "The number of unaccompanied kids, the number of families that are coming in are just increasing every day. In my district, just a couple of days ago, 166 people [crossed the border]… So it's not a crisis yet, but it's going to get there very soon."
"California 'mass casualty' crash involved smugglers, illegal immigrants, Border Patrol source says" by Fox News' Audrey Conklin, Lucas Manfredi, William La Jeunesse, Adam Shaw – A California highway crash involving human smugglers and 25 illegal immigrants jammed into a single SUV left over a dozen dead Tuesday, a Border Patrol source tells Fox News. The wreck involved an overloaded Ford Expedition, which normally seats eight, and a semi-truck near the U.S.-Mexico border, the source says. Officials noted that the SUV though only had two seats in the front, while all of the back seats had been removed to create more space for passengers. The crash occurred in Holtville, a town about 125 miles outside of San Diego, according to Fox 11 Los Angeles. California Highway Patrol officers found 12 people dead on scene, while another person died at a local hospital. Meanwhile, the remaining eight victims with injuries were transported to different local hospitals. Authorities do not yet know if the driver of the Ford, who died in the crash, had stopped at a stop sign before crossing into the path of the big rig around 6:15 a.m., CHP Chief Omar Watson told reporters. The gravel-hauling semi-truck hit the left side of the SUV, which appeared to have been pushed off the road. "Obviously, that vehicle is not meant for that many people," Watson said. "It's unfortunate that that many people were put into that vehicle because there's not enough safety constraints to safely keep those people in that vehicle."
"Dems push bill to erect Ruth Bader Ginsburg monument" by Fox News' Caitlin McFall – Democrats in the House and Senate have introduced legislation calling for the erection of a monument dedicated to the late Supreme Court Justice, Ruth Bader Ginsburg, at the U.S. Capitol. "Justice Ginsburg's dedication to our country's values and ideals is an example for every American," Sen. Amy Klobuchar said Tuesday. "She was an icon and a trailblazer who dedicated her life to opening doors for women at a time when so many insisted on keeping them shut." Ginsburg, a liberal icon who passed away in September, is being recognized at the start of Women's History Month in two separate bills introduced by both congressional chambers. The House bill sponsored by Democratic Women's Caucus co-Chair Rep. Lois Frankel of Florida, along with Reps. Jackie Speier California, Brenda Lawrence of Michigan, Veronica Escobar of Texas and Raja Krishnamoorthi of Illinois, was introduced Monday and mirrors the Senate's companion bill. "The Capitol is our most recognizable symbol of Democracy, a place where people from across our country have their voices represented and heard," Klobuchar said. "It is only fitting that the members of the Senate and the House of Representatives honor her life and service by establishing a monument in the Capitol." Klobuchar was joined by 15 other Senate Democrats requesting the Joint Committee of Congress on the Library select an artist to construct the memorial.
"A new program can animate old photos. But there's nothing human about artificial intelligence" by CNN's AJ Willingham – It's hard to explain the mix of emotions that spark upon seeing a photo of Frederick Douglass come alive with the click of a button. And yet, there he is, blinking and nodding as if he were just alive yesterday, as if he hadn't died in 1895, years before film recording became commonplace. His animated image and others like it -- at the same time unsettling, emotional, and a bit fantastical, are made possible by Deep Nostalgia, an artificial intelligence program from the genealogy platform MyHeritage. As far as AI-animated images go, the technology behind these Harry Potter-esque photos isn't particularly complex. Users are invited to supply old photos of their loved ones, and the program uses deep learning to apply predetermined movements to their facial features. It also makes up for little moments that aren't in the original photo, like the reveal of teeth or the side of a head. Together it creates, if not an entirely natural effect, than a deeply arresting one. Responses to the Deep Nostalgia images -- tears at seeing a grandmother's smile, an eerie feeling of connection to a long-dead historical icon -- knock on a mysterious emotional wall between us and this type of rapidly-evolving technology. "The draw here is that visual imagery is visceral and compelling and we respond to it," says Hany Farid, associate dean and head of the School of Information at UC Berkeley. "We are visual beings. When you see your grandmother or Mark Twain come alive, there's something fascinating about it."
"Democrats in Congress begin sweeping effort to overhaul election laws" by CNN's Fredreka Schouten – Congress began debate Tuesday on a sweeping ethics and elections package pushed by Democrats that seeks to dramatically overhaul the nation's rules for voting and funding political campaigns. Although the so-called For the People Act is expected to pass the Democratic-controlled House, it faces stiff headwinds in the Senate, where Democrats hold a slim majority and leading Republicans have vowed to kill the measure -- something likely to happen because the measure is not expected to get the 60 votes needed to avoid a filibuster.
The stakes are enormous: The 2022 midterm elections loom, along with the once-a-decade process to redraw legislative districts that will shape which party controls Congress for years to come. The fight over the federal voting bill comes as Republican-controlled states -- acting on former President Donald Trump's false claims of a rigged 2020 election -- are moving swiftly to pass state laws that would make it harder to vote by imposing new voter ID requirements and cutting back on the early and mail-in balloting that so many states adopted or expanded last year to prevent the spread of the coronavirus. Just this week, Georgia's GOP-controlled House approved a package that, among other provisions, would limit weekend early voting, restrict the use of drop boxes to return absentee ballots and bar advocates from providing food and water to voters as they wait in line to cast their ballots. The liberal-leaning Brennan Center for Justice at New York University has tallied 253 bills with restrictive voting provisions introduced this year in 43 states. Arizona and Georgia -- states that flipped from Trump to President Joe Biden last November -- led the way with nearly two dozen bills apiece, according to the center.
"6 Dr. Seuss books won't be published anymore because they portray people in 'hurtful and wrong' ways" by CNN's Amanda Watts and Leah Asmelash – Six Dr. Seuss books will no longer be published because they "portray people in ways that are hurtful and wrong," the business that preserves the author's legacy said.The titles are:
·     "And to Think That I Saw It on Mulberry Street"
·     "If I Ran the Zoo"
·     "McElligot's Pool"
·     "On Beyond Zebra!"
·     "Scrambled Eggs Super!"
·     "The Cat's Quizzer"
In a statement, Dr. Seuss Enterprises said it made the decision after consulting educators and reviewing its catalog. "Ceasing sales of these books is only part of our commitment and our broader plan to ensure Dr. Seuss Enterprises's catalog represents and supports all communities and families," it said. The announcement was made Tuesday, the birthday of the famed children's book author. Seuss, born Theodor Seuss Geisel, is one of the best-known authors in the world, the man behind beloved classics like "The Cat in the Hat," "Green Eggs and Ham" and "How the Grinch Stole Christmas," among others. Over 650 million copies of his books have been sold worldwide, the Washington Post reported in 2015.
"Biden Expects U.S. to Have Covid-19 Vaccines for All Adults by End of May" by WSJ's Tarini Parti and Sabrina Siddiqui – President Biden said the U.S. would have enough Covid-19 vaccines for all American adults by the end of May, two months earlier than he had previously said, after regulators authorized the one-shot Johnson & Johnson JNJ -0.19% vaccine and Merck MRK 0.65% & Co. agreed to help produce it. Mr. Biden also called on states to give priority to teachers, school staff and child-care workers for vaccinations, as virtual learning continues for many students across the country. Several teachers unions have made vaccinations part of their negotiations for returning to in-person teaching. Mr. Biden said 30 states are giving priority to such workers for the shot. Mr. Biden said the federal pharmacy program would give priority to teachers, and he set a goal for those workers to get at least one dose of the vaccine by the end of March. "We're moving in the right direction," he said Tuesday. "And today's announcements are a huge step in our effort to beat this pandemic." Mr. Biden said the partnership to make the new J&J vaccine, which was cleared by regulators on Saturday, is "the type of collaboration between companies we saw in World War II." He said the U.S. will have enough supply for all adults by the end of May, but it wasn't immediately clear when everyone will be able to get the shot. The seven-day average of Covid-19 vaccine doses administered in the U.S. recently hit 1.8 million a day, according to a Wall Street Journal analysis of Centers for Disease Control and Prevention data.
"FBI Director Says Jan. 6 Capitol Riot Was Inspiration for More Extremism" by WSJ's Aruna Viswanatha and Sadie Gurman – FBI Director Christopher Wray defended the bureau's handling of information warning of the prospect of violence on Jan. 6 by Trump supporters and described an increasingly complex extremist threat landscape in the wake of the attack on the U.S. Capitol. "The problem of domestic terrorism has been metastasizing across the country for a long time now, and it's not going away anytime soon," Mr. Wray told the Senate Judiciary Committee at a Tuesday hearing, adding that the ideologies motivating a variety of extremists were proving difficult to pinpoint. "In some cases, it seems like people are coming up with their own sort of customized belief systems—a little bit of this, a little bit of that—and they put it together maybe combined with some personal grievance or something that's happened in their lives," he said. "Trying to get your arms around that is a real challenge." Around 300 people have been charged with federal crimes in connection with the riot by former President Donald Trump's supporters on the day Congress was certifying President Biden's election victory. The alleged crimes range from trespassing to conspiracy and assault charges, laying bare the bureau's challenges in stopping politically motivated violence before it occurs. The Capitol attack was "an inspiration" to other extremists, Mr. Wray said, heightening the urgency of countering it.
"Biden Administration's Review of Sanctions Programs Could Take Months, White House Official Says" by WSJ's Megqi Sun – The Biden administration's ongoing review of U.S. sanctions programs could take months as key personnel await Senate confirmation, a senior White House official said. The review will serve as a basis for U.S. sanctions policy over the course of the administration, Peter Harrell, senior director of international economics and competitiveness with the National Security Council, said Tuesday. The U.S. Treasury Secretary Janet Yellen asked for the review, which focuses in part on whether U.S. sanctions programs are achieving their stated goals as well as having potential unintended consequences, such as blocking the provision of food, medicine or other humanitarian supplies, Mr. Harrell said at a virtual conference hosted by Association of Certified Anti-Money Laundering Specialists. "The goal of sanctions should not be to punish ordinary citizens for the actions of their leaders," he said. The Biden administration plans to use sanctions in a targeted manner and as part of a broader tool kit in support of its foreign policy goals, working closely with allies and partners, according to Mr. Harrell. Punitive economic sanctions were former President Trump's primary tool for confronting U.S. rivals. But some experts and former officials have questioned the value of such measures as a stand-alone tactic, as the sanctions haven't brought about major new diplomatic agreements or pushed U.S. adversaries to make substantive policy changes.
"U.S. House panel reissues subpoena for Trump's tax records" by Reuters' Jan Wolfe – A U.S. House of Representatives panel has reissued a subpoena seeking Donald Trump's tax and financial records, saying in a memo made public on Tuesday it needs the documents to address "conflicts of interest" by future presidents. In a court filing on Tuesday, House lawyers told a judge that the House Oversight Committee reissued a subpoena to Trump's accounting firm, Mazars USA LLP, on Feb. 25. The committee issued a similar subpoena in 2019, but that subpoena expired in January when new U.S. lawmakers took office. Tuesday's court filing included a Feb. 23 memorandum from the committee's chairwoman, Representative Carolyn Maloney, explaining to colleagues the decision to reissue the subpoena. Maloney asserted that, because of long-running court challenges, her committee had been "denied key information needed to inform legislative action to address the once-in-a-generation ethics crisis created by former President Trump's unprecedented conflicts of interest." Maloney said her committee's need for the material "remains just as compelling now as it was when the Committee first issued its subpoena" in 2019. Trump spokesman Jason Miller did not immediately respond to a request for comment.
"Biden withdraws Tanden's nomination to be White House budget chief" by Reuters' Nadita Bose and Jeff Mason – President Joe Biden on Tuesday withdrew the nomination of Neera Tanden to be his budget director after she ran into stiff opposition over tweets that upset lawmakers, in the first Capitol Hill rebuff of one of his nominees. "I have accepted Neera Tanden's request to withdraw her name from nomination for director of the Office of Management and Budget," Biden said in a short statement on Tuesday. The decision to withdraw Tanden's nomination reflected the tenuous hold his Democrats have on the Senate. With the Senate split 50-50, Vice President Kamala Harris could have cast a tie-breaking vote in Tanden's favor. But that was not an option after moderate Democratic Senator Joe Manchin said he would not vote to approve the think tank director. Manchin's defection had sent the White House - and Tanden - scrambling to find one Republican backer. But they ultimately came up empty-handed, even after a last-minute meeting with Republican Senator Lisa Murkowski on Monday. Her backers decried what they called a hypocritical and sexist push to punish Tanden for harsh tweets directed at both Democrats and Republicans, after four years of similar language used by Republican former President Donald Trump. Sherrilyn Ifill, president of the NAACP Legal Defense and Education Fund, tweeted: "Disheartening. For salty tweets. After what we've been through for 4 years."
"Crisis-hit New York Governor Cuomo faces loss of pandemic emergency powers" by Reuters' Jonathan Allen – The New York legislature plans to strip Governor Andrew Cuomo of coronavirus emergency powers, lawmakers said on Tuesday, following admissions the governor's office withheld data about the COVID-19 death toll among nursing home residents. Cuomo faces mounting crises and investigations both over the nursing home scandal and accusations of sexual harassment by two women who worked for him. A senior aide to Cuomo last month admitted the governor's office withheld requested death toll data, angering state lawmakers over what they perceived as a cover-up. The aide said Cuomo feared the revelation would prompt then-President Donald Trump, a Republican, to launch a federal investigation. On Tuesday, Senate Majority Leader Andrea Stewart-Cousins and Assembly Speaker Carl Heastie said in a joint statement they were close to passing legislation to end powers granted Cuomo at the start of the coronavirus pandemic last year. Passage could come as soon as Friday, said Jonathan Heppner, a spokesman for the state Senate majority