Susie Wiles Back in The Saddle
Yes, Trump Victory is worried that the president will lose Florida. And if he does lose the Sunshine State, his re-election is over, so it's no wonder Trump has decided to reach out to the person that delivered Florida for him in 2016, Susie Wiles.
The veteran operative will once again have control and be tasked to deliver the most coveted and defining electoral state in the country. READ MORE
take our poll - story continues below
Completing this poll grants you access to The Floridian updates free of charge. You may opt out at anytime. You also agree to this site's Privacy Policy and Terms of Use.
Watergate Relieved in Florida?
It wasn't exactly (not at all0 a Watergate moment, but still, someone broke into Kat Cammack's congressional headquarters.
"Tonight, our campaign headquarters was broken into by an unknown person. The intruder was discovered inside the office upon the team's return from a day on the campaign trail. My team and I are very appreciative for the quick response and professionalism of the Gainesville Police Department. The situation was quickly resolved, and thankfully everyone is safe. I am continually grateful for the work our law enforcement officers do for our communities."- Team Kat
Crazies To My Left, Crazies To My Right
This past weekend's temporary beach closure in South Florida pushed a small group of conspiracy theorists on the "Right" to come out to protest the beach closings, where they "stormed" the beach in protest. There was a city ordinance put in place prohibiting the use of the beach in order to prevent the spread of the COVID-19 virus. They looked right past authority. I guess breaking the law is only a crime when Leftists do it, right?
Rep. Debbie Wasserman Schultz (D) is just outright upset at Gov. Ron DeSantis (R) for not calling for mandatory use of masks for all Floridians.
It's a pretty safe bet to make that "Big Ron" will not do as Rep. Wasserman Schultz demands. READ MORE
Ron DeSantis Backing Conspiracy Theorist and Supporter of Anti-Semitic Celebrity?
It was discovered late last week that a Republican congressional candidate in Florida has received the support from DeSantis in their bid to head to Washington.
The problem here is that the person, who we will soon reveal, is telling people to no wear mask, pushing outrageous conspiracy theories, and backing an individual who has already apologized for making anti-Semitic comments.
Many Floridians know that DeSantis does not endorse in primary races, nor will be supporting someone who likes to wear a tinfoil hat every time he or she wakes up in the morning, not to mention purposely defies COVID-19-related emergency edicts. Stay tuned…
Visit The Floridian


Rep. Debbie Mucarsel-Powell @RepDMP –56 years ago, the Civil Rights Act was signed into law. The act created a new American vision by formally ending segregation and banning discrimination based on race, religion, color, sex, and national origin. We still have work to do in order to fulfill this promise.
Marco Rubio @marcorubio -10000 positive tests in one day in #Florida is unsettling & certainly not irrelevant. But many of them won't get sick The real concern is how many high risk people will they end up infecting Why we need daily numbers on admissions for #COVID-19 treatment in hospitals & in ICU
Mario Diaz-Balart @MarioDB -The June #JobsReport serves as proof that our economy is recovering and coming back stronger than before. This is the product of good economic policy.
Debbie Wasserman Schultz @DWStweets -10,109 new COVID cases in a single day. @GovRonDeSantis MUST mandate masks statewide ahead of the holiday weekend or we will see even greater numbers. The time to act is now.
Rep. Lois Frankel @RepLoisFrankel –Today, one of Jeffrey Epstein's enablers, Ghislaine Maxwell, was arrested. While we can't undo the damage Epstein caused the survivors of his abuse, I hope she is brought to justice.
Congressman Greg Steube @RepGregSteube –4.8 MILLION jobs added in the month of June! @realDonaldTrump has again exceeded expectations in putting people back to work and beating this pandemic.
Rep. Val Demings @RepValDemings –We have seen that corrupt Trump administration officials have simply refused to obey legally binding subpoenas. They know that the president's fixer, AG Barr, won't hold them accountable. That tune is about to change.
Rep. Donna E. Shalala @RepShalala –Celebrate 4th of July by wearing a mask. People between the ages of 25 – 34 represent the largest share of new cases in FL. While #COVID19 poses a lower risk for this group, it does not mean it's acceptable to forgo public health precautions.


"Wasserman Schultz demands DeSantis make masks mandatory" by The Floridian's Javier Manjarres – The spread of the Coronavirus or COVID-19 continues to spike in Florida with new highs of positive cases being reported, exceeding 20,000 positive cases just this weekend alone. The issue of wearing a mask in pubic is a hot button topic among activists who believe that mandating masks infringes upon their civil liberties. President Donald Trump, Florida Gov. Ron DeSantis, and Sens. Marco Rubio and Rick Scott, have all openly expressed their support for masks and opposition to any mandate on Americans to wear masks. But just as the virus continues to spread, Democrats like Rep. Debbie Wasserman Schultz are demanding that DeSantis put in place an executive order mandating Floridians to wear a mask when they go out in public. "How many Floridians sickened with coronavirus will take for Gov Ron DeSantis to require masks," questioned Rep. Wasserman Schultz ."A record 11,458 cases today. We have millions of vulnerable elderly. Sickness and death will be your legacy if you continue to ignore this crisis." The surge in COVID cases has caused some municipalities across the state, including the City of Fort Lauderdale, to shut down beaches over the 4th of July weekend, fueling the existing anti-mask argument. Some 25-40 activists demonstrated the beach closing on Fort Lauderdale beach, and after several speakers, including Republican congressional candidates Jessi Melton and Darlene Swaffar, took their turn to express their distaste with emergency order handed by county administrators and authorized by Gov. Ron DeSantis.
"Trump Unveils Executive Order To Establish National Garden Honoring 'Greatest Americans Who Ever Lived'" by The Floridian's Mona Salama – President Trump on the eve of Independence Day unveiled an executive order he will be signing to establish the "National Garden of American Heroes," a "vast outdoor park" that will feature statues of the "greatest Americans who ever lived." Trump made the announcement during a Fourth of July celebration at the iconic Mount Rushmore. "Today, under the authority vested in me as President of the United States, I am announcing the creation of a new monument to the giants of our past," Trump said towards the end of his speech. "I am signing an executive order to establish the National Garden of American heroes, a vast outdoor park that will feature the statues of the greatest Americans to ever live." The text of the executive order was released by the White House minutes after Trump spoke, establishes the creation of a Task Force for Building and Rebuilding Monuments to American Heroes. The Task Force, chaired by the Secretary of the Interior will have 60 days to submit a report proposing options for the creation as well as listing potential locations for the site.
"Arrest of Ghislaine Maxwell 'a win for survivors' says Wasserman Schultz" by The Floridian's Javier Manjarres – Shortly after Jeffrey Epstein's ex-girlfriend Ghislaine Maxwell was arrested by federal authorities on charges of sexual assault on minors and facilitating the act, both Republican and Democratic members of Congress express their jubilation that justice could now be served for Epstein's survivors. After Epstein was found dead in his jail cell, Americans thought that true justice was not served, but many think he got what he deserved but took the cowards way out. Now another woman has come forward and says that Maxwell raped her over two dozen times and that she would be willing to testify if authorities called upon her to do so. Rep. Debbie Wasserman Schultz (D), who has advocated for victims rights and recently filed her Crime Victim's Rights Act, stated on social media that "Maxwell's arrest" was a "win for Epstein's survivors," but added that the variables that allowed for the pedophilia committed by Epstein and possibly Maxwell, were still in place.
"Trump calls Black Lives Matter a 'symbol of hate,' upsets Texas congresswoman" by The Floridian's Daniel Molina – New York Rep. Sheila Jackson Lee (D) has responded to President Trump's attack of Black Lives Matter after the President called the movement "a symbol of hate." On Twitter, the New York lawmaker released a series of tweets slamming the President's words and supporting the movement, arguing that "Black Lives Matter inspires millions of Americans to take to the streets peacefully to challenge their government about the many African American men and women who have died at the hands of law enforcement, and to demand that African Americans be afforded human decency." Lee added that "protesting is a tactic that Americans have regularly used to fight for justice," questioning the President for calling "Black Lives Matter a symbol of hate." She expressed that "when Nazis in Charlottesville marched he said there were good people on both sides!" Finally, Lee detailed that "our Civil Rights will not be denied by evil distractions intended to divide us, not unite us." In turn, the New York lawmaker believes that "the majority of Americans are ready to unite around justice for all!"
"Biden Outraised Trump in Fundraising For Second Straight Month" by The Floridian's Mona Salama – Presumptive Democratic presidential nominee Joe Biden and the Democratic National Committee(DNC) outraised President Trump and the Republican National Committee(RNC) by $10 million in the month of June, marking the second consecutive month the former vice president has outperformed Trump's campaign. Biden campaign combined with the DNC raised a total of $141 million in June. In total, the campaign and DNC raised $282.1 million in the second quarter. The new all-time fundraising high was largely aided by multiple joint virtual events Biden held alongside his surrogates including former President Obama, Sen. Elizabeth Warren (D-MA), and Sen. Kamala Harris(D-CA). The high-donor events hosted with these three prominent Democrats helped Biden raked up a total of $20.5 million. "It's clear that voters are looking for steady leadership, experience, empathy, compassion, and character — and they'll find all of these qualities in Vice President Joe Biden," Biden campaign manager Jen O'Malley Dillon said in a statement. "This has been our argument since day one of this campaign, and it will be our winning argument in November. We absolutely cannot afford a president who only cares about himself. We urgently need a leader who will bring us together, overcome this emergency, and build us back stronger than before."
"Lawsuit seeks to force Florida counties to preserve digital ballot images" by Tampa Bay Times' Allison Ross – A national nonprofit that advocates for election security has spearheaded a lawsuit against Florida Secretary of State Laurel Lee and several county elections officials in an attempt to force them to preserve images of ballots that are made when paper ballots are scanned into voting machines. The lawsuit, filed late Wednesday in Leon County Circuit Court, asks that the state issue instructions in time for the Aug. 18 primary election to require all county supervisors of elections to capture and preserve the images. The group of plaintiffs includes the Florida Democratic Party, three state legislators who are up for re-election and Dan Helm, a Democrat running for Pinellas County supervisor of elections. Other voters are also plaintiffs, including Susan Pynchon, executive director of the Florida Fair Elections Coalition. The suit names Lee, who oversees the state'e elections system, as a defendant, along with the state's director of the division of elections and the supervisors of elections in Hillsborough, Pinellas, Broward, Orange, Lee, Duval, Palm Beach and Miami-Dade counties.
"Voting In The Sunshine State" by WMFE – On this week's program, we took a closer look at voting in Florida and how the election might play out here this fall. First, we discussed the ongoing battle over Amendment 4 – and who is eligible to vote – with Sean Morales-Doyle, a lawyer for the Brennan Center for Justice who focuses on voting rights; and Desmond Meade, Executive Director of the Florida Rights Restoration Coalition. Next, Orange County Supervisor of Elections Bill Cowles and University of Florida Political Science Department Chairman Daniel Smith joined us for a discussion on voting by mail, which is expected to increase significantly due to COVID-19. Then, we spoke about the issue of election security with Craig Latimer, the election supervisor in Hillsborough County and the president of the statewide Florida Supervisors of Elections; and Caitie Switalski, who covers Broward County for WLRN.
"Florida felons cannot vote in August primaries; status for November uncertain" by The Center Square's John Haughey – The 11th U.S. Circuit Court of Appeals has approved Florida's request for a full-court hearing of its arguments against a federal judge's repeal of a state law that mandates felons pay legal obligations before their voting rights are restored.
The court also granted Gov. Ron DeSantis' motion for a stay, suspending U.S. District Judge Robert Hinkle's ruling in May that 2019's Senate Bill 7066 was unconstitutional, allowing Florida's 1.4 million felons to vote in 2020 elections. That stay will be in place Aug. 11, when the court convenes to hear the state's appeal, meaning felons cannot register by the July 20 deadline for the Aug. 18 state primaries. If a ruling is not issued by Oct. 5, the 774,000 Florida felons projected as likely to vote also will miss the registration deadline for November's general election. Attorneys for the state argued in May that allowing Hinkle's decision to stand while the appeal is being deliberated could "corrupt" the integrity of both elections. In ceding to the state's request for a full "en banc" initial hearing Wednesday, the entire 10-justice court agreed to be seated, including two DeSantis-appointed former Florida Supreme Court justices, Barbara Lagoa and Robert Luck, named to the federal judiciary this year. SB 7066 was adopted in 2019 by Republican lawmakers at DeSantis' request as "enacting legislation" after nearly 65 percent of Floridians approved Amendment 4 in November 2018.
"Too soon to say if safe to hold Republican convention in Florida, U.S. official says" by Reuters – A top Trump administration health official said on Sunday it was not clear whether it will be safe to hold the Republican National Convention in Jacksonville next month, as Florida sees record numbers of coronavirus cases. Stephen Hahn, the Food and Drug Administration commissioner, also refused to confirm President Donald Trump's claim that 99% of coronavirus cases were harmless and called the situation a "serious problem." With record numbers of people testing positive for the virus in Jacksonville and across Florida, Hahn was asked if it would be safe to hold the typically large RNC gathering in just seven weeks. "I think it's too early to tell," Hahn said on CNN's "State of the Union" program. "We will have to see how this unfolds in Florida and elsewhere around the country." The Republican Party moved most of the convention activities to Jacksonville from Charlotte after a battle over coronavirus safety concerns with North Carolina Governor Roy Cooper, a Democrat. Jacksonville, led by Republican Mayor Lenny Curry, began requiring masks in public last week after cases continued to rise. Trump thrives on large crowds at his campaign rallies and has not embraced masks or social distancing measures at campaign events he has held since the country began reopening from the coronavirus shutdown.
"Republicans warn of 'grim' outlook for Trump in Florida" by The Financial Times' Lauren Fedor – Republicans are warning the outlook is "grim" for Donald Trump in Florida, a closely watched battleground state that is seen as pivotal for the US president's re-election prospects in November. With four months to go until election day, Mr Trump's poll numbers have dropped sharply across the country, with many Americans disapproving of his handling of both the coronavirus pandemic and widespread civil unrest following the killing of George Floyd. Most national polls show the president trailing Joe Biden, the presumptive Democratic nominee, by double digits. In Florida, the margins are closer. According to the Real Clear Politics average, Mr Biden, the former vice-president, leads Mr Trump by 5 points. Members of the president's own party are warning that a recent spike in coronavirus cases, as well as the threat of a prolonged shutdown, could hurt him at the ballot box in November. Florida's department of health reported a record 11,458 new infections on Saturday alone. "He is in a much weaker political position than he was in at the beginning of the crisis," said Carlos Curbelo, a former Republican congressman from south Florida who lost his seat in 2018 to Democrat Debbie Mucarsel-Powell. "I think there are a lot of twists and turns left, but today, things look grim for the president."
"Florida reports record number of coronavirus cases amid nationwide surge" by Politico's Jordan Muller – Florida reported another record-breaking spike in coronavirus cases on Saturday, with 11,458 people confirmed to have been infected with the virus as cases surge nationwide over the July 4 holiday weekend. Florida's daily case record Saturday, which comes after a week of record-breaking spikes in the Sunshine State and across the Sun Belt, is second only to New York state's one-day record of 11,571 new positive tests in mid-April. Texas also hit a daily new case record Saturday with 8,258 new cases, according to its health department. More than 2.8 million people in the U.S. have had confirmed coronavirus infections since the pandemic began in January, and nearly 130,000 people have died. The U.S., which leads the world in coronavirus infections, recorded a single-day record in new cases on Friday. Health experts fear coronavirus cases will continue to climb after the July 4 weekend. Anthony Fauci, director of the National Institute of Allergy and Infectious Diseases, said earlier this week he would "not be surprised" if the U.S. eventually began to see 100,000 new cases per day. Governors in other coronavirus hotspots, like California and Texas, scrambled to reimpose restrictions on bars and indoor restaurant seating ahead of the holiday weekend. Texas Gov. Greg Abbott, who had long opposed a statewide mask mandate, ordered people in Texas to wear masks in most public places on Thursday.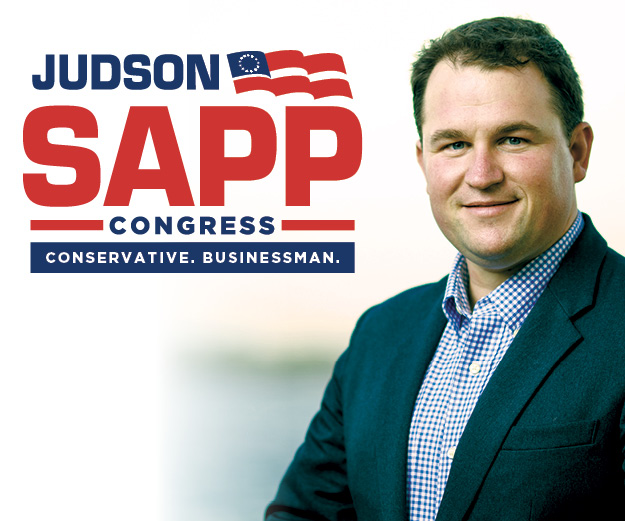 "Atlanta mayor says Wendy's occupied by protesters will be cleared after shootings; 8-year-old girl killed" by Fox News' Bradford Betz – After a night of a dozen shootings, including one in which an 8-year-old girl was killed, Atlanta Mayor Keisha Lance Bottoms on Sunday said protesters could no longer occupy the Wendy's where a police officer shot and killed Rayshard Brooks last month. The girl, identified by police as Secoriea Turner, was killed not far from the scene where Brooks was shot on June 12, Atlanta's Fox 5 reported, citing police. Police said Turner was riding in a car with her mother and another adult when a group fired multiple times at the vehicle, hitting the girl. Turner died at a nearby hospital. No suspects have been identified. Police were investigating. "Now we are demanding action for Secoriea Turner, and all other people who were shot in Atlanta last night," Bottoms said during a Sunday-night news conference. "Enough is enough. If you want people to take us seriously and you don't want us to lose this movement, we can't lose each other." Bottoms said the family had been trying to get around barriers outside the Wendy's just before the shooting, WSB-TV reported. The city reportedly had tried to take down the barriers multiple times in recent weeks. "At the point that an 8-year-old baby is killed, the discussions have ended," Bottoms said, in announcing that the city will no longer negotiate with protesters and will clear the area.
"Kanye West says he's running for president. But he hasn't actually taken any steps" by CNN's Alaa Elassar – Getting on the ballot won't be Yeezy. Kanye West said Saturday he is running for president in the 2020 US election, an apparent challenge to go head-to-head with President Donald Trump. "We must now realize the promise of America by trusting God, unifying our vision and building our future," West tweeted. "I am running for president of the United States! #2020VISION." West tweeted his plans days after teasing a new song and announcing a new album titled "God's Country." Fans immediately tweeted their support for the musician and business mogul, who has a history of promoting himself and his projects with political statements. So far, it doesn't appear West has any intention of actually running for president. With the election only four months away, West still needs to register with the Federal Election Commission, present a campaign platform, collect enough signatures to get on the November ballot and more. He has already missed the deadline to file as an independent candidate in many states. Still, he's garnered at least one notable endorsement. Tesla CEO Elon Musk, who was recently photographed with West, responded to his tweet with: "You have my full support!"
Kim Kardashian West also retweeted her husband's announcement with an American flag emoji. West's announcement isn't the first time he's teased the idea of running for US president. West first said he would run for president at the 2015 MTV Video Music Awards. He ended his acceptance speech for the Video Vanguard Award by saying he would run in 2020. But in January 2019, he tweeted "2024," seemingly delaying his plans.
"Coronavirus Researchers Compete to Enroll Subjects for Vaccine Tests" by WSJ's Jared S. Hopkins and Peter Loftus – Vaccine researchers are trying new tacks in an unprecedented effort to recruit the tens of thousands of healthy volunteers needed to finish testing coronavirus shots in late stages of development. Quickly lining up all the subjects for so many studies at the same time poses several challenges, creating competition among companies. Given the urgency, researchers are taking unusual steps, such as recruiting at pharmacies, enlisting churches in searches for subjects and even requesting employees and families to ask around. Researchers are also rolling out algorithms to target recruitment in places at risk of getting hit with the virus. Finding the patients will be crucial to conducting the trials to evaluate whether the experimental vaccines safely protect against the virus. The broader population can't start getting vaccines until the shots pass muster in the trials. The trials must enroll enough patients, in enough different parts of the U.S. and overseas, so that sufficient numbers are exposed to the virus to enable researchers to measure whether it works. So many vaccines are nearing the pivotal testing phase that researchers and companies feel they must go to extraordinary lengths to recruit all the subjects needed.
"Trump to hold outdoor New Hampshire rally July 11, campaign announces" by Fox News' Paul Steinhauser – President Trump's re-election campaign announced Sunday that the president will headline an outdoor rally in the battleground state of New Hampshire next weekend, just his second rally since the coronavirus pandemic swept across the nation in March. Campaign staffers said the rally will be held next Saturday, July 11, at the Portsmouth International Airport in Portsmouth, New Hampshire. The president drew smaller-than-expected crowds at his first rally, which took place in Tulsa, Okla., on June 20. The Trump campaign had touted that 1 million people had requested tickets for the Oklahoma rally. Ultimately, large portions of the upper deck of the 19,000-capacity arena were empty as the president addressed the crowd. The Trump campaign pushed back on suggestions that he failed to draw a big enough crowd, noting that the event attracted over 4 million viewers "across all of the campaign's digital media channels" and spotlighting that Fox News — which carried the event live — had its best Saturday night ratings in its nearly 25-year history. The coronavirus outbreak has seen less of an impact on New Hampshire than in the more populated U.S. states. Rockingham County, which includes Portsmouth, has reported fewer than 1,500 confirmed cases and 90 deaths overall, generally with fewer than 10 new cases daily.
"AOC, Omar, Tlaib and Pressley launch joint fundraising committee 'Squad Victory Fund'" by CNN's Clare Foran and Gregory Krieg – Democratic Reps. Alexandria Ocasio-Cortez of New York, Ilhan Omar of Minnesota, Rashida Tlaib of Michigan and Ayanna Pressley of Massachusetts are launching a joint fundraising committee called the "Squad Victory Fund," the latest effort by the well-known freshmen lawmakers to support one another and their advocacy for progressive priorities. The Squad Victory Fund will be able to raise money to support the reelection campaigns for the four congresswomen as well as their political action committees known as leadership PACs. The four members of the so-called squad have become high-profile targets for criticism from Republicans, who have sought to turn their support for progressive agenda items like Medicare for All and a Green New Deal into a liability for the Democratic Party. At the same time, each of the four lawmakers has amassed devoted national followings and unusually high name recognition during their first term in office. They all have the ability to raise substantial amounts of money with Ocasio-Cortez and Omar ranking among the top fundraisers in Congress, according to the Center for Responsive Politics. The joint fundraising committee will create a new opportunity for the four freshmen lawmakers to combine the power of their resources in support of shared goals.
"Trump Jumps on Preserving Monuments as Winning Campaign Issue" by WSJ's Catherine Lucey – President Trump has seized on saving statues and preserving monuments to American history as a winning issue for his re-election, attacking protesters and Democrats in remarks over the Independence Day weekend. The president's effort to exploit cultural divides is a familiar tactic, recalling the "American carnage" he described in his inaugural address. The message is complicated this year by a pandemic and a national debate over race relations. The emphasis on protecting the U.S.'s iconography from critics comes after Mr. Trump has urged crackdowns on protesters and defended police against some liberals who call for defunding departments. On an official visit Friday to Mount Rushmore that bore all the hallmarks of a campaign rally, Mr. Trump condemned what he called "a new far-left fascism that demands absolute allegiance. If you do not speak its language, perform its rituals, recite its mantras, and follow its commandments, then you will be censored, banished, blacklisted, persecuted, and punished." Mr. Trump repeated some of the same appeals Saturday from the White House, saying he was in the "process of defeating the radical left" and pledging not to give in to an "angry mob."
"Possible Biden VP pick dodges question on taking down George Washington statues" by Fox News' Ronn Blitzer – Sen. Tammy Duckworth, D-Ill., is among the shortlist of political figures that presumptive Democratic presidential nominee Joe Biden is rumored to be considering as a running mate, but she balked when asked about a sensitive subject that has been on the forefront of political discourse. Appearing on CNN's "State of the Union" Sunday morning, Duckworth was asked about recent calls to remove monuments commemorating American founding fathers like Presidents George Washington and Thomas Jefferson because they were slave owners. Rather than answer directly, Duckworth first changed the subject, then made inaccurate references to President Trump's speech at Mount Rushmore on Friday evening. "Well let me just say that we should start off by having a national dialogue on it at some point, but right now we're in the middle of a global pandemic … and one the countries who are opposed to us, Russia, has put a bounty on American troops' heads," she said. "What really struck me about the speech that the president gave at Mount Rushmore was that he spent more time worried about honoring dead Confederates than he did talking about the lives of 130,000 Americans who lost their lives to COVID-19 or by warning Russia off the bounty they're putting on Americans' heads."
"Mayors and governors are vying for more control over combating coronavirus" CNN's Tami Luhby – In the absence of federal mandates, state and local officials must figure out on their own the tricky road to reopening safely amid the pandemic. The resurgence of the virus, particularly in the Sun Belt, has left some mayors of hotspot cities frustrated with their governors over their lack of control to require residents to wear masks or stay at home. Austin, Texas, is within two weeks of having its hospitals overrun — and its intensive care units could fill up even sooner, Democratic Mayor Steve Adler told CNN's Dana Bash Sunday on "State of the Union." He doesn't necessarily want Republican Gov. Greg Abbott to issue a statewide stay-at-home order, but he wants the ability to do so for his city's residents. "You know, we had that local control back in March, and we exercised it," Adler said Sunday on the same program. "I want that local control now." That sentiment was echoed by Judge Lina Hidalgo, the top elected official in Harris County, Texas, which includes Houston. Abbott's recent mandate ordering most Texans to wear masks in public will make some difference, but it's not enough, she said. "Right now, folks need to stay home and I need the authority to enforce it," Hidalgo, a Democrat, said on ABC's "The Week" on Sunday. Abbott also issued a proclamation giving mayors and county judges the ability to restrict some outdoor gatherings with more than 10 people.
"Supreme Court to Decide Federal Courts' Authority Over Claims From Overseas Atrocities" by WSJ's Jess Bravin – The Supreme Court agreed Thursday to decide whether federal courts can hear claims stemming from atrocities committed overseas, including the looting of Jewish property during the Holocaust by German and Hungarian authorities and the exploitation of enslaved children from Mali in cultivating cocoa for multinational food processors. Federal appeals courts hearing separate lawsuits authorized the victims and their heirs to pursue the claims in the U.S., causing Germany, Hungary and the food processors, backed by the Trump administration, to appeal to the Supreme Court, arguing that federal statutes and international-law principles forbid U.S. courts from hearing the claims. The German case stems from 1935, when Nazi leader Hermann Göring allegedly forced a consortium of Jewish art dealers in Frankfurt to sell a trove of Prussian religious artifacts for a fraction of its value. Most of the art dealers fled Germany; one who remained soon died. In November 1935, Göring reportedly presented the collection, known as the Welfenschatz or Guelph Treasure, to Hitler as a gift. Heirs of the art dealers, including several U.S. citizens, sued to recover the property, currently held by a museum in Berlin.

President Donald Trump @realDonaldTrump– New China Virus Cases up (because of massive testing), deaths are down, "low and steady". The Fake News Media should report this and also, that new job numbers are setting records!

Adam Schiff @RepAdamSchiff –Trump welcomed Russia's election help in 2016. He tried to coerce Ukraine's help in 2019. And he begged China for it this year.
Requiring campaigns to disclose foreign offers of campaign assistance is common sense, even if not in the Senate.
Americans decide American elections.