Trump tied with Biden in Florida
Just like Senator Marco Rubio stated the other day, don't believe the polls leading up to the 2020 presidential election. 
The latest Mason-Dixon poll in Florida has vice president Joe Biden and President Donald Trump in a virtual tie. The poll shows that Biden holds a 4-point lead over Trump but the margin of error is 4+/- with 4 percent undecided.
Trump leads Biden in North Florida, but trails in the all-important Tampa area. 
"Results of the poll show that Biden leads in the crucial swing area of Tampa Bay, where he has 52% support of likely voters versus President Trump's 42%. The poll gives Biden a large advantage in Southeast Florida -- 65% -- versus the president who has 31%.
The results also show an age divide. Among 18- to 34-year-old people, the poll shows Biden has 66% support versus President Trump's 29% support. Among people ages 35-49, Biden has the support of 53% versus the president's 44%.
Voters over age 50 strongly support President Trump. Among those polled, 51% of people ages 50-64 and up support the president while 46% support Biden. The poll shows of people ages 65 and up, 52% back the president while 43% support Biden." (News4Jax)
Visit The Floridian


***Your morning JUICE is also sponsored by Fran Flynn. Fran Flynn is a Republican running for Congress in Florida's 22nd congressional district. She's Pro-Trump, Pro-Gun, Pro-Life.***
Rob Bradley @Rob_Bradley-The outpouring of love and support has been overwhelming. I'm a blessed man. We will get through this pandemic together. So much heart, grit and talent out there that I see every day. Light>Darkness. (Bradley is battling COVID-19)
Randy Fine @VoteRandyFine -Thanks @ShevrinJones The virus doesn't care about politics and I think we can all attest it is a big deal. I've never been sick this long and hope everyone takes this with the seriousness it deserves.
Rick Scott @SenRickScott -The @NBA kowtows to Communist China because they put profits over human rights. The link between the NBA's operations in China and the human rights abuses of the CCP are even stronger than we previously knew. Kudos to @espn for uncovering the truth.
Debbie Wasserman Schultz @DWStweets- This is disgusting. Instead of trying to end systemic racism, Trump BRAGS about ending an Obama rule that directed cities to address racial discrimination in housing. Apparently Trump doesn't want any people of color in his neighborhood. When did we suddenly go back to 1934?
Rep. Matt Gaetz @RepMattGaetz -"After your top executives said in your presence that they intended to make the Trump victory a 'blip,' what action did you take as the CEO to protect and preserve the neutrality of your platform?" It doesn't take Sherlock Holmes to connect the dots and see what Google is doing.
Rep. Lois Frankel @RepLoisFrankel -In what world are business lunches more important than making sure children don't go hungry? Seriously, someone needs to ask the @SenateGOP what they are thinking.
Congressman Ross Spano @RepRossSpano-As #SmallBusinesses across the nation continue to work to keep their doors open, many will do so in part because of #PPP and the sheer determination of their owners. This historic program has helped 6900+ businesses and saved 68,000+ jobs right here in #FL15.


"Mucarsel-Powell accuses Gimenez of corruption" by The Floridian's Javier Manjarres – With Florida's 2020 primary election less than 30 days away, the highly anticipated general election cage match between incumbent Rep. Debbie Mucarsel- Powell (D) and Miami-Dade County Mayor Carlos Gimenez (R), has already taken off. President Donald Trump and Republican congressional leadership having already backed Mayor Gimenez, so, Rep. Mucarsel -Powell's congressional campaign have ramped up their swipes against Gimenez and are trying to capitalize financially off of the attacks. Why not? This is politics, and in the boogie down known as Miami, mang, this kind of arroz con pollo politicking is a way of life. Dale! Azucar! In a recent fundraising email put out by Team DMP, Gimenez is referred to as a corrupt politician for allegedly approving to give himself a "67% raise" in pay and "increase his own pension."
"Reps. Mucarsel-Powell & Diaz-Balart Clash on Twitter Over Protests" by The Floridian's Daniel Molina – As the protests in Portland, Oregon continue, lawmakers in South Florida exchanged verbal jabs on Twitter regarding the nature of the ongoing protests. Florida Rep. Debbie Mucarsel-Powell (D) and Florida Rep. Mario Diaz-Balart (R) were on opposing ends at the start of the week after Diaz-Balart slammed Mucarsel-Powell for claiming that "'it's hard to distinguish' between the atrocities committed by the human rights abusers in the Maduro regime, and the actions taken by U.S. law enforcement to protect Americans and the rule of law…" The lawmaker added that he is "shocked that she is unable to distinguish between the actions of the honorable men and women in law enforcement who risk their lives to defend the rule of law, and Maduro's thugs who oppress, torture, and kill on behalf of a murderous, anti-American dictatorship." He concluded by calling on her to "apologize immediately for her disgraceful insults to those who risk their lives to secure the rights and freedoms that we cherish, and who serve to protect the lives and property of Americans."
"Disturbance in the Caribbean Becomes Tropical Storm Isaias; Could Have Impacts to Florida This Weekend" by The Weather Channel – Tropical storm warnings extend from the Lesser Antilles to parts of the Bahamas, including Puerto Rico, as Tropical Storm Isaias (ees-ah-EE-ahs) moves into the Greater Antilles and could affect Florida this weekend and parts of the eastern U.S. early next week. The disturbance formerly known as Potential Tropical Cyclone Nine developed a closed circulation south-southwest of Puerto Rico, Wednesday night, allowing the National Hurricane Center to reclassify the system as a tropical storm. The latest watches and warnings are shown in the map below, from the Leeward Islands to the central Bahamas. A warning means tropical storm conditions are expected in the next 36 hours. A watch means tropical storm conditions are possible within 48 hours. Bands of heavy rain and squalls continue to rotate through the northern Leeward Islands, Virgin Islands and Puerto Rico and are beginning to arrive in the Dominican Republic. At times, these bands are producing wind gusts above 40 mph.
"Florida state senator from Clay County tests positive for coronavirus" by Associated Press – Florida Gov. Ron DeSantis on Wednesday continued his push to reopen schools amid pushback from the state's teachers union, as health officials reported a new record of COVID-19 deaths reported in one day. The state's death toll from the coronavirus now stands at more than 6,330 after health officials added 216 additional casualties Wednesday. The number of confirmed cases in Florida stood at 9,446, with the cumulative tally of infections now more than 450,000. One of the new cases was that of state Sen. Rob Bradley, who is his chamber's budget chief. Bradley tested positive for the coronavirus Wednesday morning. The Republican from Clay County said he has a low-grade fever and fatigue, but otherwise no serious symptoms. "All things considered, I feel OK," Bradley said. "I have no idea how I got the virus." He said his wife, Jennifer Bradley, tested negative at the same time he tested positive. She is running to replace him in the Senate. Democratic Rep. Shevrin Jones and Republican Rep. Randy Fine have also tested positive. During a roundtable at a special needs school in Clearwater, Florida, the Republican governor did not focus on the latest grim numbers. Instead, he made another case for reopening schools, despite concern about the health and safety of children and school employees.
"California, Florida and Texas see record rise in COVID-19 deaths" by Reuters' Lisa Shumaker and Richar McKay – California, Florida and Texas, the three largest U.S. states, all set one-day records for fatalities from COVID-19 on Wednesday, a Reuters tally showed, and the Miami-area school district said students would not return to classrooms when the new academic year begins as deaths from the virus spiked nationwide. The United States has registered 10,000 deaths over the last 11 days, the fastest surge since early June, prompting heated debates between the American public and its leaders over the best course forward. New infections do not appear to be rising at the same pace. "In light of viral surge in our community, it's in the best interest of students and employees to commence the 20-21 school year at a distance," Miami-Dade County Public Schools said on Twitter. Classes are set to begin Aug. 31 in Miami-Dade, which has more than 350,000 students, making it the country's fourth largest school district. With the scheduled reopening of schools days away in some states, President Donald Trump has pushed for students to return to class while teacher unions and local officials have called for them to stay home.
"DeSantis Extends Moratorium on Evictions, Foreclosures Until September 1" by NBC Miami/Associated Press – Florida Gov. Ron DeSantis extended a moratorium on evictions and foreclosures until September 1. The current moratorium is set to expire Saturday. DeSantis signed an executive order Wednesday to extend it until 12:01 a.m. on Sept. 1, 2020. Earlier, DeSantis signaled the possibility of the extension during a roundtable discussion in Orlando about the coronavirus pandemic Tuesday, saying officials will have "something on that soon." The moratorium, which was implemented in April, allows people to avoid eviction from their homes amid the virus outbreak. The governor has previously extended the ban twice, hours before it was set to expire, news outlets reported. During the governor's extension last month, nearly 17,000 eviction orders had been filed in Palm Beach County alone, Sharon Bock, the county's clerk of courts, told the Palm Beach Post. Florida's death count spiked to a new height Tuesday with 191 reported fatalities, according to the state Health Department. The health department also reported 9,230 new cases on Tuesday, bringing the total for the pandemic to nearly 442,000.
"Inmate deaths reported at 8 Florida prisons" by News Service of Florida – The Florida Department of Health on Wednesday said a dozen inmates died from complications of COVID-19 at eight prisons within the past week. Dade Correctional Institution, Everglades Correctional Institution, Lowell Correctional Institution and South Florida Reception Center each had two inmates die after testing positive for the disease. Columbia Correctional Institution, Florida Women's Reception Center, Graceville Correctional Institution and Wakulla Correctional Institution each had an inmate death. The Department of Corrections had earlier reported that the 12 inmates had died but had not released the names of the facilities where they were housed. A total of 46 inmates have died from complications of the disease, but no Department of Corrections employees have died, according to the state. Two employees of contractors who work with the Department of Corrections have died after contracting the virus, department spokeswoman Michelle Glady confirmed July 1. July has proven to be the deadliest month in Florida's prison system since the start of the pandemic, with 22 inmates dying. As of mid-Wednesday, a total of 9,155 prisoners and corrections workers had tested positive for the disease, a jump from 8,432 cases reported on Tuesday. That total included 7,592 inmates. Santa Rosa Correctional Institution and Lowell Correctional Institution saw their caseloads increase by more than 100 overnight.
"Weingarten: Teacher strikes possible in Arizona, Florida, Texas" by Politico's Juan Perez, Jr. – Teachers in states like Florida, Arizona and Texas are the most likely to strike in protest of unsafe working conditions amid the pandemic, union leader Randi Weingarten warned Wednesday. If governors and local leaders reopen schools in places where coronavirus cases are spiking — without first containing the spread or meeting demands for safety measures — teachers can't surrender in negotiations leading up to the start of the school year, said Weingarten, who serves as president of the American Federation of Teachers, in an interview with POLITICO. "You can't say, at the end, 'Okay, I just give up.' You have to actually be true to your convictions," Weingarten said. "And if that means a safety strike as a last resort, that's what it means. If you believe that the safety and health of people are really sacrosanct, then you've got to be able to sacrifice for it." So if leaders refuse to resort to remote instruction in areas with high levels of community spread or positive tests, Weingarten said "you're going to see a safety strike there." Weingarten's warning comes a day after the union president announced that coronavirus-related strikes are on the table, adding fresh tension to the debate over reopening schools.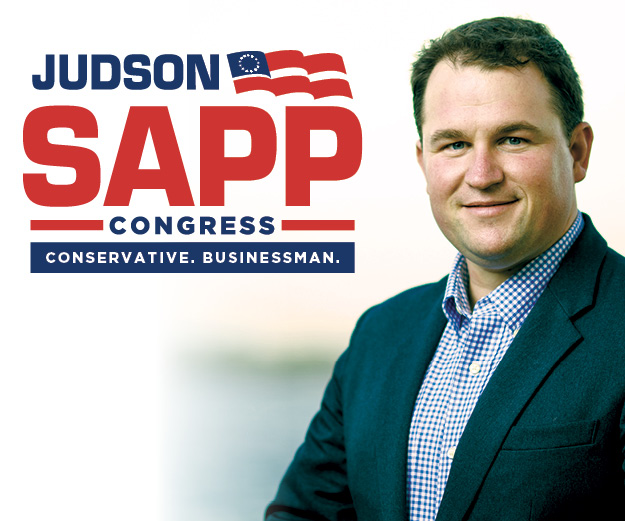 "Trump says Harris would be 'fine choice' as Biden running mate" by Fox News' Paul Steinhauser – President Trump is weighing in on one of the likely top contenders Democratic challenger Joe Biden's considering as his running mate. As he was departing the White House for a trip to Texas on Wednesday, the president was asked about Sen. Kamala Harris. Trump answered that the senator from California would "be a fine choice" as Biden's vice presidential nominee. Harris – a former Democratic presidential candidate who took aim at Biden last year on the debate stage – is considered to be one of the top contenders that the presumptive Democratic nominee is considering as his running mate. The former vice president told reporters Tuesday in Delaware that he would choose his running mate by "the first week in August." Saturday is the first day of the new month. Biden has said for a couple of months that his running mate announcement would come in early August, ahead of the Democratic National Convention, which starts on Aug. 17. The former vice president told reporters, "I promise, I'll let you know when I do." Speculation that Harris might be Biden's choice increased on Tuesday – after notes that Biden held in his hand during the news conference had Harris' name scribbled across the top, as seen in a photo from the AP. The senator's name was followed by five talking points: "Do not hold grudges." "Campaigned with me & Jill." "Talented." "Great help to campaign." "Great respect for her."
"As US passes 150,000 coronavirus deaths, experts at Johns Hopkins call for reset in national response" by CNN's Jason Hanna, Madeline Holcombe and Shelby Lin Erdman – The United States on Wednesday surpassed 150,000 recorded Covid-19 deaths -- a milestone that comes as the country's number of daily coronavirus deaths is the highest it's been since the spring. The first death in the US was reported on February 29. The country reached 50,000 deaths 54 days later on April 23, and 34 days later, on May 27, crossed 100,000 deaths. It has taken 63 days to add another 50,000 to reach the 150,000 mark. The country's coronavirus death toll was 150,676 as of Wednesday evening -- more than a fifth of the world's recorded deaths, according to Johns Hopkins University. "I think the fact that we as a country have not been able to get our arms around this, have not prioritized preventing those deaths is all that much more maddening. And so, for me it's frustration, it's sadness. And a resolve to try to figure out how we prevent the next 150,000," Dr. Ashish Jha, director of the Harvard Global Health Institute, told CNN's Wolf Blitzer. "I think we can, but we're really going to have to work for it," he added. Some states are seeing their highest death tolls. California on Wednesday reported 197 Covid-related deaths in a single day, according to state Department of Public Health. That total far outpaces the previous high of 159, recorded just last week.
"Congress grilled the CEOs of Amazon, Apple, Facebook and Google. Here are the big takeaways" by CNN's Brian Fung – The most powerful figures in tech were hit with tough questions and documents that raised concerns about their competitive tactics during a high-profile antitrust hearing on Wednesday. Of the tech titans, which included the CEOs of Amazon (AMZN), Apple (AAPL), Facebook (FB) and Google (GOOGL), some fared better than others in the first hours of the hearing. Jeff Bezos, Amazon's CEO, acknowledged, albeit earnestly and transparently, that Amazon may have improperly used third-party seller data to inform its own product decisions -- a key concern over the company's approach to competition. Apple CEO Tim Cook, on the other hand, got off pretty lightly. Despite some early questions about whether Apple favors certain developers on its App Store, there were relatively few questions about Apple's App Store guidelines for developers, which have been a main complaint among critics. For over a year, top lawmakers in Congress have been investigating the four tech giants to determine whether the companies have abused their power and dominance in the online marketplace. Wednesday's event marked the culmination of that process and is the biggest hearing of its kind since Microsoft's Bill Gates went to Washington in 1998.
"Pentagon to Move Nearly 12,000 U.S. Troops From Germany" by WSJ's Michael R. Gordon and Nancy A. Youssef – The U.S. military plans to move nearly 12,000 troops from Germany, relocate its major European headquarters to Belgium and send F-16 fighters to Italy to implement President Trump's decision to shrink the U.S. military footprint in the NATO ally, Defense Secretary Mark Esper said Wednesday. In ordering the move last month, Mr. Trump said that it was intended to punish Germany, which he asserted had not spent enough on defense. But Mr. Esper cast the shift, which will cost billions of dollars and could take years to achieve, as a way to update its efforts to deter Russian aggression. The plan, Mr. Esper asserted, will cut U.S. personnel in Germany to 24,000 from the current level of 36,000 "in a manner that will strengthen" the North Atlantic Treaty Organization and "enhance the deterrence of Russia." The U.S. military and allies were caught by surprise by Mr. Trump's troop withdrawal decision, which was encouraged by Richard Grenell, the former U.S. ambassador to Germany. Minutes after Mr. Esper and Vice Chairman of the Joint Chiefs of Staff Air Force Gen. John Hyten explained the plans at a briefing, Mr. Trump told reporters outside the White House that the plan could change should Germany pay more of its gross domestic product toward defense.
"Wolf vows federal agents won't leave Portland until courthouse at center of rioting is 'safe and secure'" by Fox News' Charles Creitz – Acting Homeland Security Secretary Chad Wolf told "Bill Hemmer Reports" Wednesday that federal agents will not leave the city of Portland, Ore. until a federal courthouse that has been repeatedly attacked by rioters is "safe and secure." "We will continue to keep law enforcement officers in the area to make sure that that courthouse is secure at the end of the day," Wolf told host Bill Hemmer. Earlier Wednesday, Oregon Gov. Kate Brown announced that federal agents would begin a "phased withdrawal" from Portland Thursday. Wolf said that he and the governor had agreed on a plan to end "the violent activity in Portland directed at federal properties and law enforcement officers" that called for "the robust presence of Oregon State Police in downtown Portland." "Over time," Wolf told Hemmer, "if the Oregon State Police and the plan that has been put in place is successful, and we can responsibly draw down law enforcement assets there, then we will." Portland has seen 62 consecutive nights of protests and demonstrations stemming from the May 25 death of George Floyd in Minneapolis police custody. Brown and Portland Mayor Ted Wheeler have repeatedly described the federal presence in terms of an "occupying force" and accused the Department of Homeland Security of an "illegal occupation" that has incited more violence in the city.
"This sheriff said he wouldn't respond to calls at the county's library, after it expressed support for BLM" by CNN's Leah Asmelash – A Nevada sheriff told a local library system not to bother calling 911 after it expressed support for the Black Lives Matter movement. That message came from Douglas County Sheriff Dan Coverley this week, a day before the county's public library system was set to discuss a proposed diversity statement that mentions they "support #BlackLivesMatter." "Due to your support of Black Lives Matter and the obvious lack of support or trust with the Douglas County Sheriff's Office, please do not feel the need to call 911 for help," the sheriff wrote in a public letter to the library system Monday. "I wish you good luck with disturbances and lewd behavior, since those are just some of the recent calls my office has assisted you with in the past." The sheriff and library system director said they discussed the issue the next day and agreed it had been an "unfortunate circumstance of misunderstanding." The meeting discussing the statement was meant to happen Tuesday but has now been rescheduled for an unspecified date. The library's proposed diversity statement said in part that it "denounces all acts of violence, racism, and disregard for human rights. We support "BlackLivesMatter. We resolutely assert and believe that all forms of racism, hatred, inequality, and injustice don't belong in our society."
"Fed Maintains Stimulus Commitment as Economic Outlook Dims" by WSJ's Nick Timiraos – Federal Reserve Chairman Jerome Powell said on Wednesday the U.S. economy faces a long road to recovery that will require greater public vigilance to prevent the spread of the coronavirus pandemic and more spending from Congress and the White House. Fed officials didn't announce new policy steps at the conclusion of their two-day meeting Wednesday and reiterated their pledge to maintain aggressive measures to support the economy. "The path of the economy is going to depend to a very high extent on the course of the virus, on the measures that we take to keep it in check," Mr. Powell said at a news conference. "We can't say it enough." The economic backdrop has weakened somewhat since the Fed's rate-setting committee last met seven weeks ago. After surprising rebounds in employment in May and June, many states have seen significant increases in virus infections, leading to renewed curbs on certain commercial activities and a dampening of consumer confidence. Mr. Powell said various data sources the Fed monitors suggested hiring and consumer spending had slowed recently. He encouraged greater adoption of measures to contain the virus by disputing the idea of a trade off between virus suppression and a resumption of commercial activity.
"Trump Administration, Oregon Agree to Reduce Federal Agents in Portland" by WSJ's Rachael Levy and Sadie Gurman – Oregon and the Trump administration said they had reached a deal Wednesday for a potential drawdown in Portland of federal agents whose controversial presence has been at the heart of recent violent protests in the city. The administration also said it was sending federal agents into several Midwestern cities in a separate push to fight violent crime. State police will deploy to downtown Portland and defend the exterior of the federal courthouse, Oregon Gov. Kate Brown said. She added that agents from Customs and Border Protection and Immigration and Customs Enforcement would leave the downtown area beginning Thursday, while remaining in the city. Acting Secretary of Homeland Security Chad Wolf declined to confirm those details. On a conference call Wednesday, he said officers from his department, which includes CBP and ICE, would remain in Portland "until we are assured that the courthouse and other federal facilities will no longer be attacked nightly and set afire." About 45 CBP agents have been deployed in Portland, including members of the Border Patrol's most elite and highly trained unit, who wear camouflage and have numerical identifiers on their arms instead of nametags, alongside patches that many civilians have had difficulty recognizing.

President Donald Trump @realDonaldTrump- Germany pays Russia billions of dollars a year for Energy, and we are supposed to protect Germany from Russia. What's that all about? Also, Germany is very delinquent in their 2% fee to NATO. We are therefore moving some troops out of Germany!

Pete Buttigieg @PeteButtigieg -It's time for a president who knows that every issue is a women's issue, and that women are also uniquely and disproportionately impacted by many policies.