The Polls
As we continue to inch towards the 2020 presidential election in November, all of the public opinion polling have Trump losing to Biden.
We saw this doomsday scenario play out for Republicans back in 2016, and the results proved to be very different. All of the 2016 polls, including those in all the supposed battleground states, but had Trump losing. 
take our poll - story continues below
Completing this poll grants you access to The Floridian updates free of charge. You may opt out at anytime. You also agree to this site's Privacy Policy and Terms of Use.
Trump won, but will this COVID election play out the same way?
Sen. Marco Rubio is dismissing these very same polls, saying that it is too early to get a good grasp on the race, adding that when Americans can focus on the head-to-head contest between Biden and Trump, Trump will defeat Biden. READ MORE
Florida's Trail
Florida House Majority Leader and congressional candidate Dane Eagle have been endorsed by the pro-Life group Personhood Florida Pro-Life. Eagle is running for congress in a contested primary in Florida's 19th district
Visit The Floridian


***Your morning JUICE is also sponsored by Fran Flynn. Fran Flynn is a Republican running for Congress in Florida's 22nd congressional district. She's Pro-Trump, Pro-Gun, Pro-Life.***
Rick Scott @SenRickScott–While the Democrats want to defund the police, @realDonaldTrump is doing what liberal mayors and Governors are refusing to do: protect people and property. The federal government has a responsibility to protect our country from anarchy.
Marco Rubio @marcorubio –Our proposal for a new Loan program targeted for #SmallBiz in low income communities is a very meaningful step in the right direction.
Debbie Wasserman Schultz @DWStweets– 6k dead Floridians. 186 dead yesterday alone. This. Was. Preventable.
Rep. Donna E. Shalala @RepShalala– never thought I'd see the day an American president would be in Putin's pocket.
Rep. Lois Frankel @RepLoisFrankel –Safely reopening schools is critical to supporting students and boosting our economic recovery. That's why @HouseDemocrats passed the #HeroesAct in May, which provides emergency education funding so schools can #ReopenSafely.
Ted Yoho @RepTedYohoThe US is at a crossroads over #Taiwan. #China has clearly stated its intentions to take Taiwan by any means necessary while U.S. policy since 1979 requires the future of Taiwan to be determined through peaceful means.


"Biden Says He Will Choose His Running Mate 'First Week In August'" by The Floridian's Mona Salama – Democratic presidential candidate Joe Biden told reporters on Tuesday that he will choose his running mate "the first week in August." "I'm going to have a choice in the first week in August," Biden said in response to a reporter's question after unveiling the fourth pillar of his "Build Back Better" plan. "I promise, I'll let you know when I do." Biden did not specify when he would publicly announce his decision. He dodged the question regarding whether he would be able to interview the finalists in person, joking that he is going to "try to figure out a way to trick" the press because they are always "crews outside my house" staking out his home. "I've got to try to figure out how to trick you all so I can meet with them in person," Biden said. "You've got crews outside my house. I don't think it matters, actually." The new deadline is now pushed to a week later from Biden's previous commitment to announce by the end of July. During a fundraiser co-hosted with former Democratic presidential candidate Pete Buttigieg in late May, Biden told donors that he hoped to name his pick by August 1. Biden in March, has pledged to name a woman as his running mate. Last week, Biden told MSNBC's Joy Reid that four Black women are on his shortlist of potential candidates for Vice President.
"Twitter Temporarily Suspends Donald Trump Jr. Account Over Hydroxychloroquine Video Tweet" by The Floridian's Mona Salama – Twitter temporarily suspended Donald Trump Jr.'s account after the president's son shared a video showing doctors touting hydroxychloroquine as a COVID-19 treatment. In the now-removed tweet, Trump Jr. captioned the video Monday evening writing, "This is a much watch!!! So different from the narrative that everyone is running with." Trump Jr. spokesman Andrew Surabian tweeted the suspension news, saying "Big Tech is the biggest threat to free expression in America today." "@Twitter & @jack have suspended @DonaldJTrumpJr for posting a viral video of medical doctors talking about Hydroxychloroquine," Surabian tweeted Tuesday morning. "Big Tech is the biggest threat to free expression in America today & they're continuing to engage in open election interference — full stop." In a statement, Surabian said the suspension was "further proof that Big Tech is intent on killing free expression online."
"Rebman Lopez Endorsed by Homestead Mayor Losner" by The Floridian's Daniel Molina – This week, Rhonda Rebman Lopez's (R) campaign for State House District 120 announced that it had received the endorsement from. Mayor Steven D. Losner of the City of Homestead. Mayor Losner announced his endorsement by issuing a letter, praising Rebman as the candidate best fit to replace term-limited Representative Holly Raschein (R). In the letter, Losner writers that. "the Florida House of Representatives District. 120 seat which covers much of Homestead and the surrounding area will have a new occupant this year due to term limits." Losner specified that "though many of the individuals running are qualified, I feel as if Rhonda Rebman Lopez brings more to this elected position that impacts the community I serve." Adding that "she is the only candidate with a clear understanding in our issues and has gotten to know the people of the mainland portion of the district," Losner asked voters "to support Rhonda Rebman Lopez to be our next State House Representative to promote and support the needs of Homestead in Tallahassee."
"Rubio says Democrats are working against Americans during COVID" by The Floridian's Daniel Molina – After Senate Republicans introduced the HEALS Act, Florida Senator Marco Rubio (R) joined Fox and Friends to discuss the Republican financial response to the COVID-19 crisis, and he expressed why he believes that Democrats will not work in a bipartisan manner. In the interview, the Florida lawmaker expressed that "anything we put out, the Democrats and Chuck Schumer are going to attack." He added, "let's not forget there's an election in about two and a half months and they want to win those seats." On what their response would be in regards to working alongside Democrats, Rubio hypothesized, "we could've taken their bill and filed it, and they would've said, 'well it's not good enough, we want more.'" Ultimately, he said that "that's just part of the political game" that's at play during a difficult time for the country and the world. In explaining a bit of what the HEALS Act would entail, Rubio said that "this bill touches on a lot of bases and things that we need to do," noting that "the way this place works, we can't pass a bill without Democrats supporting it as well." In trying to respond to the American people in a quick manner, he stressed that an important. Part of getting the legislation passed is having. "to get it through the House, which is controlled by the Democrats, and it has to be signed by President Trump, who is a Republican."
"CNN's Chris Cuomo pummeled after saying Florida Gov. DeSantis 'mishandled' pandemic" by Fox News' Joseph A. Wulfsohn – CNN anchor Chris Cuomo received another round of backlash on Tuesday over his repeated attacks on Republican Florida Gov. Ron DeSantis and his handling of the coronavirus outbreak. Cuomo has raised eyebrows over the past several months, from his hostile confrontation with a cyclist while breaking quarantine amid his recovery from the coronavirus to the series of softball interviews he conducted with his brother, Democratic New York Gov. Andrew Cuomo. On Monday, the "Cuomo Prime Time" questioned the legitimacy of recent data from the sunshine state, which signaled an improvement in new COVID-19 cases. "Can we trust the data from florida's governor?" Cuomo asked on Twitter. The next day, however, Cuomo was a bit blunter with his criticism towards DeSantis in response to the praise he received from Vice President Mike Pence, who commended the governor's "strong and steady leadership." "Head of task force praising gov who mishandled pandemic," the CNN anchor reacted. Cuomo was blasted on social media for what critics suggest is a double standard between his judgment of DeSantis versus his brother's handling of the outbreak in New York.
"Number of Florida prison inmates who have tested positive for COVID-19 nears 7,000" by News Service of Florida – The number of state prison inmates who have tested positive for COVID-19 continued to soar Tuesday, with the total reaching 6,946, according to numbers released by the Florida Department of Corrections. The total was an increase from 6,217 inmates who had tested positive Monday. The number of inmates who have died from the virus remained at 46 on Tuesday. The prison with the most cases was Columbia Correctional Institution, where 1,216 inmates had tested positive. Meanwhile, 608 inmates had tested positive at Graceville Correctional Facility, 524 had tested positive at Santa Rosa Correctional Institution and 444 had tested positive at Lowell Correctional Institution, according to the department. The number of infected correctional workers also increased from 1,417 on Monday to 1,486 on Tuesday. Dade Correctional Institution has had the most workers test positive, with 136.
"DeSantis considering nursing home visits as Florida death toll rises" by Associated Press – Gov. Ron DeSantis is thinking of relaxing his assisted living facility visitation ban even as Florida's death count from the coronavirus has spiked to a new height with 191 reported fatalities. DeSantis made his comments after a discussion with doctors at an Orlando hospital on Tuesday. He said there are rapid tests that can ensure visitors are not infected with the virus and loneliness is one of the costs of the virus. "It'll be a 15 minute test. If you have the ability to do that, then I think that we need to start to talk about visitation again," DeSantis said. "I really, really worry about the toll that the isolation has had on people in long-term care facilities." The total number of coronavirus deaths in Florida more than 6,100, according to the latest report from the health department's website. Data shows Florida reported an additional 9,230 lab-confirmed COVID-19 cases on Tuesday, bringing the total number of cases to 441,977. Statistics show the number of patients treated in hospitals statewide for the coronavirus was steady over the past 24 hours at just over 9,000. That's down from about 9,500 a week ago.
"Florida Department of Health admits to "error" with pediatric data report" by Action News Jax' Elizabeth Pace – An Action News Jax investigation uncovered the Florida Department of Health inaccurately reported a third of Florida children tested for COVID-19 were positive. During the week of July 10, the FDOH reported 31% of Florida children tested for COVID-19 were positive. The next week, July 17th, that number dropped sharply to 13-percent. Last week, that number was 14-percent. Action News Jax reached out to the Department to ask if the agency had reported incorrect data July 10. The FDOH responded with the following statement, "There was a computer programming error specifically linked to the production of the pediatric data report. As a result, a subset of negative pediatric test results were unintentionally excluded from the pediatric report. The coding error was identified and has been corrected. " Action News Jax medical expert Dr. Michelle Aquino said this is an example of trial and error in science.
"Puerto Rican activists voice concern Democrats are not doing enough to engage Florida voters" by NBC's Carmen Sesin – A blistering letter written last week by a group of organizers for the Florida Democratic Party listing several grievances, including claims that the campaign is "suppressing the Hispanic vote," has raised concerns among activists that Democrats are not doing enough to engage Puerto Rican voters. The internal letter, first reported by The Miami Herald, makes multiple allegations including how organizers have been moved to handle areas they are not familiar with, often with little notice, after spending months organizing in their own communities. According to one of the organizers who signed the letter, the problems began when the Florida Coordinated Campaign moved in. The campaign includes previous staff members of former New York city mayor and Democratic presidential candidate Mike Bloomberg. "Everything has gone downhill since the Coordinated Campaign came in," said an organizer who asked not to be named since he's not authorized to talk to the media. "You have people from other states that don't understand Florida politics."
"Trump's judges will rule on Florida poll tax, despite perceived conflict of interest" by Facing South's Billy Corriher – Betty Riddle is 62 years old, and she hopes to vote in a presidential election for the first time this year. She was ineligible to vote in previous election years because of felony convictions in the 1970s and 1980s. Riddle became eligible to register to vote last year, but a new state law required people to first pay outstanding court fines and fees, which totaled thousands of dollars for Riddle and many others. Riddle joined a class action lawsuit challenging Florida's law as a poll tax, and a federal judge in May ruled that it's unconstitutional for the state to block citizens who are "genuinely unable to pay" from voting. On July 1, the 11th U.S. Circuit Court of Appeals overturned a lower court's decision blocking the poll tax for the August primary election while it reviews the judge's ruling. Two judges on that appeals court are refusing to sit out the case — even though they considered a related issue while serving on the Florida Supreme Court. Last week, Democrats on the U.S. Senate Judiciary Committee wrote to Judges Barbara Lagoa and Robert Luck and suggested that their participation in the case violated judicial ethics rules, which bars judges from hearing cases if their impartiality could "reasonably be questioned."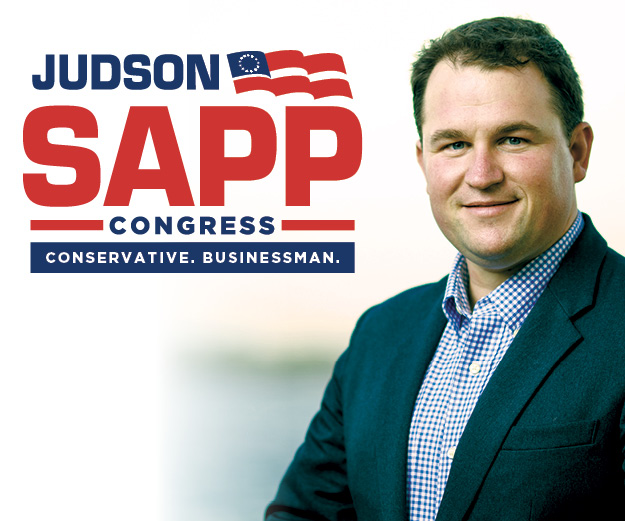 "Biden's notes suggest Kamala Harris may be his chosen running mate: reports" by Fox News' Caitlin McFall – Presumptive Democratic presidential nominee Joe Biden has kept quiet on who he is going to announce to be his running mate next week, but a mistaken report by Politico and a photo of his notes captured by an Associated Press (AP) photographer Tuesday has many suspecting his top candidate for the job is Sen. Kamala Harris, D-Calif. "Joe Biden chose Kamala Harris to become his running mate for the 2020 election on Aug. 1, two weeks before the Democratic National Convention, after keeping his choice close to the chest for months," Politico wrote. Though the publication removed the story and issued an apology, saying to Fox News Tuesday night that they regretted the "error and any confusion that is caused," an AP story released a story the same evening that told a similar story. A photographer grabbed a shot of Biden's handwritten notes with a section titled "Kamala Harris," which was followed by a list of attributes. "Do not hold grudges." "Campaigned with me & Jill." "Talented." "Great help to campaign." "Great respect for her." Harris, a presidential candidate before dropping out in 2019, has endorsed and campaigned for Biden since March. But she once was one of his most ardent opponents on the campaign trail, criticizing his stance on busing for school integration in the 1970s.
"Warren calls on agency chiefs to commit to not deploying federal forces on Americans should Trump not leave office" by CNN's Caroline Kelly – Sen. Elizabeth Warren is calling on the heads of the Justice, Defense, Homeland Security and the Interior departments to commit to not using federal agents against protesters in American cities before and after the November election — specifically in the event that President Donald Trump loses and refuses to leave office. "You are each responsible for the command of military or civilian troops and domestic law," the Massachusetts Democrat wrote in a letter Tuesday to Defense Secretary Mark Esper, Attorney General Bill Barr, Interior Secretary David Bernhardt and acting Homeland Security Secretary Chad Wolf. Warren pointed to Trump's threats to send federal authorities to more US cities — after deploying forces in Portland, Seattle and Chicago, "despite clear opposition from governors, mayors, and citizens who are exercising their First Amendment rights in the communities in which these federal personnel have been deployed." And she raised concerns over whether Trump will use federal forces against civilians should he lose reelection and deny a peaceful transition of power — a scenario Democrats have raised and Trump has stoked by refusing to say he will accept the election results.
"Big Tech to Appear Before Congress on Wednesday" by WSJ's Ryan Tracy, John D. McKinnon and Emily Glazer – Big Tech will come under the glare of a national spotlight Wednesday, as four of its leaders face questions from members of Congress aiming to rein in what they believe is excessive power in the hands of a few giant companies. The chief executives— Amazon. AMZN -1.80% com Inc.'s Jeff Bezos, Apple Inc.'s AAPL -1.64% Tim Cook, Facebook Inc.'s FB -1.45% Mark Zuckerberg and Google's Sundar Pichai—are set to appear before the House Antitrust Subcommittee investigating the market dominance of online platforms. Their testimony could help build public pressure for government action, especially if the back-and-forth with lawmakers raises new concerns about the way the big technology companies operate. "These platforms have been allowed to run wild and free from really any constraints," Rep. David Cicilline (D., R.I.), the subcommittee chairman, said in an interview. "The responsibility we have is to make clear what the impacts are of the lack of competition in the digital marketplace." For the CEOs, it is a chance to make the case that their success derives not from monopoly power, but from their ability to meet consumer needs. In statements released late Tuesday, Mr. Bezos, Mr. Zuckerberg and Mr. Pichai, who is also CEO of Google's parent Alphabet Inc., emphasized the competition their companies face, as well as their contributions to the U.S. economy.
"Barr spars with Dems on Trump ties, riots at fiery House hearing" by Fox News' Ronn Blitzer – Attorney General Bill Barr clashed with Democrats on the House Judiciary Committee Tuesday over accusations that he is carrying out President Trump's political wishes, as he appeared for a long-awaited hearing where tensions also flared over protests and riots following George Floyd's death in police custody. The hearing, originally scheduled for 10 a.m. local time, was delayed after committee chairman Rep. Jerrold Nadler, D-N.Y., was in a car accident. Nadler did not suffer any injuries. Once the hearing, which lasted until mid-afternoon, Nadler did not hesitate to express his scorn for Barr and his Justice Department. "Thank you for being here, Mr. Barr," Nadler said with a note of sarcasm, pointing out that this was the attorney general's first time appearing before the committee. The chairman went on to claim that Barr and his department have "downplayed the effects of systemic racism" in the wake of Floyd's death and ongoing protests. Addressing the department's approach to cases related to the Russia probe, Nadler summed up the DOJ's attitude by claiming that "the president's enemies will be punished, his friends will be protected," no matter the cost, and saying that the DOJ's actions have caused "real damage to our democratic norms." "In your time at the department, you have aided and abetted the worst failings of the president," Nadler said.
"Republicans revolt against GOP's initial stimulus plan" by CNN's Lauren Fox and Ted Barrett – Divisions within the Republican conference spilled out once again Tuesday as GOP senators dismissed key pieces of their own leadership's stimulus proposal not even a day after its release. The revolt, which spans the ideological spectrum from conservatives to moderates in the conference, represents the latest challenge for Majority Leader Mitch McConnell as he seeks to salvage the GOP's opening bid and begin negotiations with Democrats to get a deal before the August recess. "It's a mistake," Sen. Ted Cruz, a Republican from Texas, said of the newest proposal. "I think we should be focused on reopening the economy not simply shoveling trillions of dollars out of Washington. I think this bill is the wrong approach." Sen. Ben Sasse, a Republican from Nebraska, declared Tuesday "there are a hundred problems with the plan." In particular, senators blasted the administration for including $1.75 billion in the bill to build a new FBI building. Republicans pushed administration officials Tuesday during their private lunch as to why the money was included in the bill, which members argued wasn't even related to coronavirus.
"William Barr Defends Federal Deployments to Break Up Protests in Tense Hearing" by WSJ's Sadie Gurman – Attorney General William Barr clashed with congressional Democrats Tuesday at a hearing in which he rejected accusations he is working to politically boost President Trump on a number of fronts, including by deploying federal agents in response to protests and his personal intervention in criminal cases involving the president's allies. In his first congressional appearance in more than a year, Mr. Barr said the federal response was needed to confront violent demonstrators and fight crime in cities where local officials had done little to keep their streets and federal property safe. "What unfolds nightly around the courthouse cannot reasonably be called a protest; it is, by any objective measure, an assault on the government of the United States," Mr. Barr said during the tense House Judiciary Committee hearing. He was referring to clashes in Portland, Ore. Democrats disputed that characterization. State and local leaders in Oregon "have asked that the federal troops leave because the reaction has actually been in reverse proportion," said Rep. Zoe Lofgren (D., Calif.). "People are showing up because the troops are there, and I'd say most of them are nonviolent.…So this brutality has created even more demonstrators."
"Pence rips House Judiciary Dems over Barr hearing: They 'wanted to be heard more than they wanted to listen'" by Fox News' Charles Creitz – Vice President Mike Pence strongly criticized Democrats on the House Judiciary Committee Tuesday after they engaged in often heated questioning and commentary directed at Attorney General William Barr. Pence told "The Story" host Martha MacCallum that the panel's majority, led by Chairman Jerrold Nadler, D-N.Y., "wanted to be heard more than they wanted to listen." "Bill Barr is leading the Justice Department in this country with great integrity and brings a lifetime commitment to the rule of law," the vice president said. "But to see it today, in the little bit that I was able to watch, it was clear that the Democrats wanted to hear themselves talk more than they wanted to hear from the attorney general of the United States." Pence specifically called out Nadler's claim during the hearing that the Federal Protective Service dispatched agents to Portland, Ore., to quell violent rioting because "the president wants footage for his campaign ads." Since July 1, the vice president said, the Department of Homeland Security has reported that 188 federal law enforcement officials have been injured by protesters, who have used kerosene, rocks, explosives and lasers to cause physical harm to those agents.
"Trump Administration to Halt New DACA Applicants, Review Canceling Program" by WSJ's Brent Kendall and Michelle Hackman – The Trump administration announced rollbacks of an Obama-era program that benefited immigrants who have lived in the U.S. illegally since childhood, including a prohibition on new applicants, while it again considers canceling the program altogether. The administration's move on Tuesday comes in response to a recent Supreme Court ruling that rejected its earlier attempt to cancel the Deferred Action for Childhood Arrivals program as legally inadequate. The program has provided recipients with work permits and protections from deportation since its inception in 2012. The Trump administration is undertaking a comprehensive new review of the program in light of the high court's ruling and won't accept new DACA applications in the interim. It will also limit the renewal of benefits to current DACA recipients to one year, instead of the two years allowed previously, the Department of Homeland Security said. The move is likely to elicit immediate court challenges. A federal court in Maryland this month ordered the Trump administration to fully restore the program in light of the Supreme Court's decision, including accepting new applications and considering requests for DACA recipients to safely leave the country and return.

President Donald Trump @realDonaldTrump– So disgusting to watch Twitter's so-called "Trending", where sooo many trends are about me, and never a good one. They look for anything they can find, make it as bad as possible, and blow it up, trying to make it trend. Really ridiculous, illegal, and, of course, very unfair!

Pete Buttigieg @PeteButtigieg –It's time for a president who knows that every issue is a women's issue, and that women are also uniquely and disproportionately impacted by many policies.