Progressive vs. Progressive vs. Republican 
Miami-Dade County's mayoral race is a non-partisan contest, but so what?
The ideological lines have been drawn in this race and all of the candidates are trying to garner as much of their political party's base of support in hopes to make it to the run-off election in November. Interestingly enough, embattled former gubernatorial candidate Andrew Gillum may be the wild card that ultimately decides the race. Yes, Gillum's relevance or irrelevance will play a big role in Miami's arroz con pollo politics. READ MORE
take our poll - story continues below
Completing this poll grants you access to The Floridian updates free of charge. You may opt out at anytime. You also agree to this site's Privacy Policy and Terms of Use.
Jewish Lives Matter
Florida's Jewish-American members of Congress are supportive of Black Lives Matter even though the group has a history of anti-Semitism and promoting cop killings. READ MORE
Killing Roger Stone, but not if Trump's pardon comes down. We are on a pardon watch… READ MORE
Visit The Floridian


Rick Scott @SenRickScott -Nothing has changed and won't until Cuba is free & the oppressive Cuban regime is no more.The regime continues to persecute dissidents, peaceful protesters & those fighting for human rights. The US continues to stand for freedom & democracy in our hemisphere & across the globe.
Marco Rubio @marcorubio -I have no objection to extending the #PPP deadline until August 8th. But the vast majority of #SmallBusiness that wanted to benefit from the program have already used it. What we really need to pass very soon is targeted help for those who need a second round of aid.
Debbie Wasserman Schultz @DWStweets -The safety of US troops & civilians isn't a partisan issue & there's no reason to hold separate briefings on issues of national security. The White House should brief the entire Congress immediately. We all deserve to know about the global threats we face.
US Rep Kathy Castor @USRepKCastor -Our @ClimateCrisis plan puts people back to work & rebuild in a way that benefits all of us. That means environmental justice communities are at the center of the solutions we propose. The health of our families and the air we breathe are at the heart of our plan. #ActOnClimate
Rep. Stephanie Murphy @RepStephMurphy -NEWS: Orlando will receive $3.5M from @DHSgov to combat terrorism, the largest grant we've received since 2011. I'll keep working to ensure Central Florida law enforcement agencies & nonprofits have the support they need to fight terrorism. #FlaPol #FL07
Rep. Matt Gaetz @RepMattGaetz -We've got a great country, and if we all love our country, then we won't feel the need to hurt ourselves over politics.
Mario Diaz-Balart @MarioDB -It's shameful that the @NBA cares more about capitulating to a Communist dictatorship than standing up for basic rights, freedoms. How about "mutual respect" for #HongKong, #Uyghurs, free speech, democracy, #FalunGong, #Tibet, & political prisoners?
Brian Mast –@BrianMastFL -Far too few leaders in FL willing to stand up to the special interest bullies that manipulate Florida's waterways AND elections for their own personal profit. @Heatherfitz8 has proven that she is willing to go up against the sugar industry to fight for our environment/economy


"Frankel, Deutch support anti-semitic group Black Lives Matter" by The Floridian's Javier Manjarres – After George Floyd was murdered by Minneapolis police, the country exploded in anger over the senseless police brutality that led to widespread rioting, vandalism, and killings, all in the name of Black Lives Matter. The BLM movement is global. The media has refrained from blaming much of the violence that has occurred lately on BLM domestic terrorists, even though these militants continue to incite violence and rioting, and attack police officers. In case you didn't know, BLM is also an anti-Semitic hate group. The UK faction of the group is pushing a #FreePalestine message on Twitter and believes that "politics is gagged at the right to critique Zionism." These anti-Semitic tropes by BLM are nothing new. Back in 2016, Haaretz reported that there was "A new platform associated with the Black Lives Matter movement that describes Israel as an "apartheid state" committing "genocide" against the Palestinian people has triggered critical responses from Jewish organizations — even its allies.
"Alex Penelas and Daniella Levine Cava set table for progressive food fight" by The Floridian's Javier Manjarres – The Miami political boogie down is in full swing as the contentious non-partisan Miami-Dade County mayoral race is starting to define itself as a Progressive vs. Republican Lucha libre match, as candidates begin to fling mud and throw barbs at one another. Republican county commissioner Esteban "Steve" Bovo has been the target of leftist activists and Progressive county commissioner Daniella Levine Cava, one of the candidates vying to be the county's next mayor. Levine Cava is making a push to stand out as the most Progressive candidate by pegging Bovo as a "Trump ally," but while no one is questioning her Progressive bona fides, Cava must first outlast former Democratic Mayor Alex Penelas as being the most Liberal or Progressive candidate. Penelas has been trying to come off as a "centrist" Democrat candidate but supporting self-styled Progressive Andrew Gillum over now-Gov. Ron DeSantis in the 2018 gubernatorial race all-but crushes his "moderate" play.
"Roger Stone says judge gave him "the death penalty"" by The Floridian's Javier Manjarres – Having been ordered to report to prison after being convicted of witness tampering, lying to Congress, and a few other charges, Roger Stone has stated that the judge in his case has handed down "the death penalty," saying that Judge Amy Berman Jackson would rather see him "die in some coronavirus-infested prison" than grant him a surrender date delay. "Well, as I expected judge, Amy Berman Jackson, completely ignored the substance of the emergency motion that I filed in her court requesting a substantial delay in my surrender date to prison or to order that I serve out my term under home confinement Like many other non-violent convicts like Michael Avenatti or Michael Cohen," said Stone "Instead, the judge has ordered that in 14 days, I have to surrender at a prison facility where the danger of infection from COVID-19 is very real. In other words, Judge, Amy Berman Jackson gave me the death penalty." Stone went on to say that Judge Jackson fears she will be exposed for corruption and the corruption of her clerks and former FBI Director Mueller's "dirty cops."
"Florida small businesses struggle as many get denied COVID-19 loans" by Tampa Bay Times' Nicole Girten – Democrats and Republicans reached a rare consensus Wednesday: The federal government is moving too slowly in providing loans to companies struggling with the pandemic. A federal loan program for small businesses has denied 48 percent of applicants, leaving 2.5 million business owners without money they've requested, said James Rivera, an associated administrator with the Small Business Administration during a hearing before a House committee on small businesses. Rivera conceded that the reasons for denial often are not clearly stated. Under the $2.2 trillion CARES Act, the Small Business Administration pledged to give business loan applicants an advance of $10,000 for immediate needs while their applications were processed. Rivera told the committee the applicants didn't get the $10,000, often receiving only $1,000 per employee because the agency was trying to provide assistance to as many businesses as possible. "Had we used $10,000 we would have been out of funds immediately," he said. In early May, the agency committed to giving loans up to $2 million, but instead businesses have been limited to a maximum of $150,000. The average loan, Rivera testified, was $61,000 overall.
"Florida sheriff: I'll deputize gun owners if violent protests erupt" by Associated Press – A Florida sheriff says he will deputize every gun owner in his county to put down any violent protests his deputies can't handle alone. Clay County Sheriff Darryl Daniels gave no indication in a three-minute video released Wednesday that any demonstrations are planned in his suburban Jacksonville county. Daniels also said he would protect any peaceful protests, but added that if anyone starts "tearing up Clay County, that is not going to be acceptable." "If we can't handle you, I'll exercise the power and authority as the sheriff and I'll make special deputies of every lawful gun owner in the county and I'll deputize them to this one purpose: to stand in the gap between lawlessness and civility," said Daniels, sporting a white cowboy hat as he stood in front of 18 deputies. Daniels, who is African American, said in the video that his department has a "great relationship" with its residents, but "if you come to Clay County and think for one second we'll bend our backs for you, you're sadly mistaken." "The second you step out from up under the protection of the Constitution, we'll be waiting on you and give you everything you want: all the publicity, all the pain, all the glamour and glory for all that five minutes will give you."
"VP Mike Pence to visit Florida as COVID-19 cases in the state rise" by Click Orlando's Jon Jankowski – Vice President Mike Pence will travel to Tampa on Thursday and meet with Gov. Ron DeSantis to discuss Florida's effort in limiting the spread of COVID-19. As of July 1, the department of health has reported more than 158,000 cases of COVID-19 in the state. The DOH said more than 14,800 people have been hospitalized with COVID-19 and the state has reported 3,650 COVID-19 deaths. More than 49,000 people have tested positive for coronavirus in the past seven days, according to the DOH.
"Miami-Dade School Board Unanimously Passes Reopening Plan" by NBC Miami's Ari Odzer – Will school look and feel the same as the "before times," before the pandemic? No, but there will be an option for Miami-Dade County Public Schools students to physically go back to the classroom five days a week. The school board unanimously passed the district's reopening plan Wednesday night at a virtual meeting. "Our plan includes the ability to quickly pivot to an online or distance learning model should conditions worsen significantly," said Miami-Dade Public Schools superintendent Alberto Carvalho. The district's reopening plan includes new coronavirus safety protocols and modifications, including plexiglass dividers to protect teachers. The four options for students include going back to school full-time, staying home for full-time distance learning, and two hybrid models. One has kids alternating school and home every day, the other hybrid plan has students going two days to school, two days at home to accommodate block schedules. Contact tracing will be done if anyone on campus tests positive for COVID-19, and when students get to school, they will notice physical changes and masks will be required.
"Florida to rescue 'essential' online education programs after veto" by Politico's Andrew Atterbury – "Essential" pieces of a $29.4 million education program vetoed by Gov. Ron DeSantis will survive and be transferred from the University of West Florida. The emergency rescue, which sidesteps Florida law and suggests that state officials were unprepared for the far-reaching fallout of the veto, was announced by the State University System Board of Governors and UWF just hours before the cuts took hold at midnight Tuesday. The Complete Florida Plus Program in its current form will be dismantled. Programs deemed essential will be recreated under a new name, allowing the state to get around a law that put UWF in charge of the program and another that restricts spending on vetoed programs. Without action, the governor's veto would have disconnected critical services like online library resources used by K-12 students, colleges, and universities across Florida as the state continues to battle economic and health crises triggered by a surge in Covid-19 infections. Complete Florida, for now, will be kept afloat by reserve funding — the same pool of money state auditors said UWF had improperly tapped from state library resources, eventually leading the Department of Education and governor's office to seek a change in leadership.
"Duke Energy Florida proposes new program providing solar access to customers while lowering bills over time" by Cision PR Newswire and Duke Energy – Duke Energy Florida (DEF) today filed a proposed new Clean Energy Connection (CEC) Program with the Florida Public Service Commission. The announcement is the latest advancement in Duke Energy's commitment to solar energy. If approved by the commission, the program will provide Duke Energy Florida customers with about 750 megawatts (MW) of new, cost-effective solar power – offering more options for qualified residential, business and local government customers to share in a slice of the company's solar energy production on a voluntary basis. Duke Energy plans to invest an estimated $1 billion in its new solar power plants across Florida in the next three years. The first plants will go online in 2022 and more will follow through 2024. "The Clean Energy Connection Program is delivering on what our customers want – affordable clean energy options. It will be a measurable way for customers to share in reducing carbon emissions," said Catherine Stempien, Duke Energy Florida state president. "We know that larger-scale solar is the most cost-effective way to get the benefits of solar on our entire system and this program gives customers, especially those who may not have the ability to install solar at home, a compelling alternative to rooftop panels."
"Florida becomes first state to enact DNA privacy law, blocking insurers from genetic data" by The Center Square's John Haughey – Florida on Wednesday became the nation's first state to enact a DNA privacy law, prohibiting life, disability and long-term care insurance companies from using genetic tests for coverage purposes. Gov. Ron DeSantis signed House Bill 1189, sponsored by Rep. Chris Sprowls, R-Palm Harbor. It extends federal prohibitions against health insurance providers accessing results from DNA tests, such as those offered by 23andMe or AncestryDNA, to the three other insurers. Sprowls, the House speaker-designate, called the legislation a "major victory for Floridians" that "will make Florida the leader in the nation in protecting our residents and our citizens' genetic information" when it was adopted by the House, 110-0, and the Senate, 35-3. "Given the continued rise in popularity of DNA testing kits," Sprowls said Tuesday, "it was imperative we take action to protect Floridians' DNA data from falling into the hands of an insurer who could potentially weaponize that information against current or prospective policyholders in the form of rate increases or exclusionary policies."
"Congress considers college athlete compensation following Florida law" by Tampa Bay Times' Megan Sauer – Should the perfect lap, goal or floor routine fund more than a university's checkbook? Some members of the U.S. Senate Committee on Commerce, Science and Transportation, said Wednesday it's time to ensure college athletes earn money for their individual names, images and likenesses. This was the second time the committee met to discuss whether college athletes could benefit from third-party endorsements. For now, the NCAA blocks players from opportunities other students could monetize, like participating in commercials or creating a social media presence. The hearing coincided with a national effort pressuring the NCAA and Congress to regulate compensation while preserving the spirit of amateurism across all divisions of collegiate athletics. "College sports are a rich part of the fabric of America's families, communities and states," said Sen. Roger Wicker, R-Miss., who led the meeting. "We must recognize that any standards for the compensation of NIL (names, images and likenesses) must also provide protections for students, schools and associations, particularly for the student-athletes."
"Florida Bar exams moved online after statewide outcry" by News Service of Florida's Dara Kam – Amid pushback from law-school deans, graduates and lawmakers, the Florida Board of Bar Examiners on Wednesday canceled in-person exams scheduled for late this month and announced the tests will be administered online in August. The decision to nix in-person Bar exams in Tampa and Orlando on July 28 and July 29 came as the number of COVID-19 cases in Florida continues to skyrocket, with state officials reporting an increase of more than 6,500 new cases on Wednesday. "I'm just ecstatic and relieved, all at once," Cathren Page, a law professor who taught at Barry University last fall, told The News Service of Florida on Wednesday. Page, who will teach at Mercer University School of Law in Georgia later this year, initiated one of two online petitions urging the Board of Bar Examiners to consider options other than in-person tests. One of the petitions had garnered more than 1,600 signatures as of Wednesday. For months, the Board of Bar Examiners has been under pressure to reconsider requiring the twice-yearly exams to be administered in person. The deans of Florida's 12 law schools in early April asked the board and the Florida Supreme Court, which oversees the state's legal profession, to consider a variety of other options, such as allowing the exams to be taken at each college.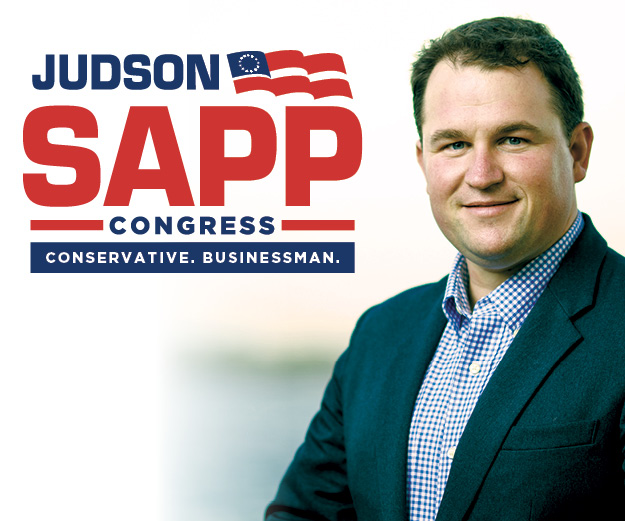 "Media narrative of peaceful Seattle CHOP zone turned upside down as mayor sends in police to stop violence" by Fox News' Brian Flood – As protesters and armed anarchists seized control last month of a swath of Seattle's downtown that includes a police station, dubbing it Capitol Hill Organized Protest, the local and mainstream media largely echoed elected leaders by insisting it was a peaceful protest – until people started getting killed. The spin by the Seattle Times and national outlets that covered it belied the violent and dangerous origin of the area that began on June 8, when Seattle police abandoned their own station and allowed self-described anarchists to create a "police-free" zone. On Wednesday, police went back in and finished clearing out the area, after multiple shootings, an alleged rape and at least two murders. "CHOP violently seized six blocks of downtown Seattle, guarded the area they stole with semi-automatic rifles and appointed a leader who called himself a warlord and the media spun it as a fun time with 'free snacks,'" Washington Times columnist Tim Young told Fox News. "That's as insane as saying Boko Haram was just trying to start a dating service when they kidnapped nearly 300 women in Nigeria a few years ago," Young added. "And those liberal outlets probably still can't figure out why people call them fake news."
"US sees a record number of new coronavirus cases reported in a single day" by CNN's Cheri Mossburg, Ralph Ellis, Amanda Watts and Steve Almasy – The United States on Wednesday saw a record number — 48,477 — of new coronavirus cases reported in a single day, according to data complied by Johns Hopkins University. Wednesday's total eclipses the previous high of new cases reached on June 26, when 45,255 new coronavirus cases were reported across the US. It took a little more than two months for the US to record its first 48,000 cases, the university's data says. There have been 2,683,894 cases of coronavirus in the country, according to Johns Hopkins University. More than 128,000 people have died. At least five states — Arizona, California, North Carolina, Tennessee, Texas — had record-high totals of new case reports on Wednesday. California, the most populous state, reported 9,740 new cases. That figure included 5,898 cases reported to the state in the past 24 hours and 3,842 previously unreported cases from a five-day period, Ali Bay, a spokeswoman for the state's joint information center, said. The spike comes as many states are pausing their reopenings or rolling back some restrictions. More than 28 million Californians live in counties where restaurant dining rooms, bars and other indoor facilities are being told to stay shut or close as the number of Covid-19 cases continue to worry state officials.
"Coronavirus Politics Fueled Challenger in Colorado House GOP Primary" by WSJ's Natalie Andrews – Pandemic-related politics helped propel a gun-toting restaurateur to an upset win against a five-term Republican congressman in a Colorado primary, underlining the unpredictability the coronavirus outbreak is injecting into elections this year. Lauren Boebert defeated five-term Rep. Scott Tipton on Tuesday night, winning by about 9 percentage points. Ms. Boebert, 33 years old, owns gun-themed Shooters Grill in Rifle, Colo., a small town about a three hours' drive west of Denver. In her restaurant, Ms. Boebert encourages servers and patrons to openly carry firearms. Ms. Boebert has tweeted that she is never without her Glock on her hip. An outspoken supporter of President Trump, Ms. Boebert dismissed the president's endorsement of her opponent by telling local media she wasn't sure Mr. Trump knew Mr. Tipton's voting record. Her restaurant sells shirts that say "God, guns, Trump" in all capital letters. She defied orders to close her restaurant during the pandemic until she was served a cease-and-desist order. She also mocked people on Twitter for wearing masks, including Utah Sen. Mitt Romney, a member of her own party who is often at odds with Mr. Trump. She has expressed interest in QAnon conspiracy theories alleging a "deep state" inside the government intent on undermining Mr. Trump.
"Baier presses Pompeo on bounty report: 'Does the Russian government have American blood on its hands'?" by Fox News' Victor Garcia – "Special Report" host and Fox News chief political anchor Bret Baier flatly asked Secretary of State Mike Pompeo Wednesday if Russia had "American blood on its hands in Afghanistan" following a New York Times report last week that U.S. intelligence had received information that Moscow had offered Taliban-linked militants bounties for killing American soldiers and President Trump had been briefed about it. "The United States has responded appropriately to the threats that have been presented to it in Afghanistan consistently through my entire three-and-a-half years, first as the CIA director and now as Secretary of State," Pompeo responded to Baier's question. "There are many folks using the Taliban or who have used the Taliban over years and years and years as proxy forces. There's been money funneled in there from all across the world, unfortunately. "President Trump has taken this seriously. We are hopeful we'll make progress on our peace and reconciliation plan and we will respond to any threat, whether that's Iranians using the Taliban or the Russians … " he added. "The Russians have been providing weapons to the Taliban for an awful lot of years, so this is an ongoing challenge."
"Ed Henry fired from Fox News over sexual misconduct allegation" by CNN's Brian Stelter and Oliver Darcy – Fox News said Wednesday that Ed Henry, one of its top news anchors, had been fired after the network received a complaint last week of sexual harassment from years ago. "On Thursday, June 25, we received a complaint about Ed Henry from a former employee's attorney involving willful sexual misconduct in the workplace years ago," Fox News chief executive Suzanne Scott and President Jay Wallace wrote in an email to employees. Scott and Wallace said that Henry was "suspended the same day and removed from his on-air responsibilities" while a third-party law firm investigated the matter. "Based on investigative findings, Ed has been terminated," they said. Scott and Wallace said that "rotating anchors" will fill in for Henry, who served as co-anchor of the channel's morning show "America's Newsroom," until a permanent replacement is named. "Fox News Media strictly prohibits all forms of sexual harassment, misconduct, and discrimination," Scott and Wallace said. "We will continue striving to maintain a safe and inclusive workplace for all employees." Henry did not respond to requests for comment, but on Wednesday afternoon his attorney Catherine Foti said he intends to clear his name. "Ed Henry denies the allegations referenced in the Fox announcement and is confident that he will be vindicated after a full hearing in an appropriate forum," Foti said. The high-profile attorney Douglas Wigdor, who has represented several women who have filed lawsuits against Fox News, said in a statement Wednesday morning that he is representing Henry's accuser. Wigdor said that he wasn't "presently at liberty to share further information."
"House Passes Extension of Paycheck Protection Program" by WSJ's Natalie Andrews – The House of Representatives passed a bill Wednesday extending the timeline into next month for small businesses to apply for forgivable loans, building on a surprise vote in the Senate a day earlier. The deadline was Tuesday for the Paycheck Protection Program, which was created by Congress in March to provide small businesses with payroll and expense relief during the pandemic. About $130 billion of the original $670 billion set aside has remained unclaimed. Late Tuesday, Senate Democrats attempted to pass a bill by unanimous consent to extend the program. Lawmakers were surprised when that succeeded, a senior Democratic aide said. They had expected a Republican to object, but none did. The bill passed the House with no objections on Wednesday and now heads to the president's desk for a signature. The White House hasn't said whether President Trump supports the bill. "It is certainly something to celebrate, but I would've hoped that our two parties could have worked this out before last night, as a small part of much broader legislation to address the many challenges posed by Covid-19, rather than a consent request forcing Republicans to act," Senate Minority Leader Chuck Schumer (D., N.Y.) said on the Senate floor on Wednesday. The $670 billion Paycheck Protection Program for businesses with fewer than 500 employees is the largest single element of the government's $3.5 trillion in spending in response to Covid-19. It has been popular with small businesses, though economists, business owners and bankers say the PPP left behind the most vulnerable companies, many of which were forced to shut down and unable to rehire workers.
"The New York Times slammed as 'woke police' for report targeting Mount Rushmore" by Fox News' Joseph A. Wulfsohn – The New York Times has faced intense backlash over its report about the history of Mount Rushmore. Ahead of President Trump's scheduled Fourth of July celebration at the national monument, the Times ran a report with the headline "How Mount Rushmore Became Mount Rushmore," which outlined how the upcoming event "invited even more scrutiny" regarding the landmark's history. Along with the criticisms George Washington, Thomas Jefferson, and Theodore Roosevelt have faced in recent weeks, the Times reported the condemnation from Native Americans since the monument was built on indigenous land. It also noted how the sculptor Gutzon Borglum had "strong bonds with leaders of the Ku Klux Klan" and has a documented history of espousing white supremacist and anti-Semitic rhetoric. However, it was a tweet from the Times that summarized an unflattering depiction of Mount Rushmore that really raised eyebrows on social media. "Mount Rushmore was built on land that belonged to the Lakota tribe and sculpted by a man who had strong bonds with the Ku Klux Klan. It features the faces of 2 U.S. presidents who were slaveholders," the Times wrote.
"Italian police seize over $1 billion of 'ISIS-made' Captagon amphetamines" by CNN's Jack Guy, Stephanie Halasz, Valentina DiDonato and Gul Tuysuz – Police in Italy have confiscated a huge shipment of 14 metric tonnes (15.4 US tons) of amphetamines which they say was produced by ISIS in Syria. Officers tracked three suspect containers to the port of Salerno in southwest Italy and found 84 million pills with a market value of €1 billion ($1.12 billion) inside paper cylinders for industrial use, the Guardia di Finanza financial police said in a statement Wednesday. Investigators said the bust is the largest drug haul in the world in terms of both value and quantity. Commander Domenico Napolitano, head of the financial police for the city of Naples, told CNN that the drugs were well hidden and the scanners at the port didn't detect them. "We intercepted phone calls and members, so we knew what to expect." The Camorra bring the drugs to Italy and take a cut for helping to distribute them, Napolitano added. "It is known that ISIS/Daesh finances its terrorist activities in large part with the trafficking of synthetic drugs produced largely in Syria, which has become the leading world producer of amphetamines in recent years," police said.
"House Passes $1.5 Trillion Infrastructure Bill" by WSJ's Andrew Duehren – The House passed a broad, $1.5 trillion effort to rebuild the nation's roads, railways and schools, as Democrats pursued their own infrastructure legislation without the bipartisan deal discussed for years during the Trump administration. Almost 40 House Democrats joined with House Republicans to approve a last-minute amendment to the legislation on the floor. The change aims to bar the government from using funds in the bill to enter into contracts with Chinese state-owned companies or Chinese companies that construct facilities for interning Uighurs in western China. The bill pours more than $300 billion into repairing bridges and roads, $130 billion into schools that educate low-income children, more than $100 billion into building or preserving affordable housing and $100 billion into expanding broadband internet access. Republicans oppose the legislation, which also includes a host of measures aimed at fighting climate change, and the White House has said President Trump would veto it if it came to his desk. Mr. Trump has called for Congress to pass a major infrastructure package since he won the White House in 2016, but the extensive bipartisan negotiations necessary to pass such a bill have repeatedly faltered.

President Donald Trump @realDonaldTrump– I will Veto the Defense Authorization Bill if the Elizabeth "Pocahontas" Warren (of all people!) Amendment, which will lead to the renaming (plus other bad things!) of Fort Bragg, Fort Robert E. Lee, and many other Military Bases from which we won Two World Wars, is in the Bill!

Rep. Lois Frankel @RepLoisFrankel –Reports that Russia was offering bounties to kill American & coalition troops in Afghanistan is alarming. Military families expect the government to keep their loved ones safe, & deserve to know what @RealDonaldTrump is doing to address these threats & hold Russia accountable.