Gov. Ron DeSantis has caused millions of pro-Abortion heads to explode across the country after he signed into law a bill that requires parental consent before any minor can have an abortion. Babies (wearing masks, of course) rejoiced!
State Sen. Lauren Book (D) and State Rep. Dan Daley (D) are elated that Gov. DeSantis has signed their "Alyssa's Law" bill that would mandate all Florida public schools to install panic buttons that would alert police in the event of another active shooter incident.
The law was named after Alyssa Alhadeff, 14, one of the victims of the Parkland school shooting in 2018.
To Wear a Mask
As right-wing conspiracy theorists continue to push the idiotic narrative against wearing masks in public, sane individuals like DeSantis, Rep. Dan Daley, and Senator Marco Rubio are countering really stupid thought that people are dying because they are wearing masks
"Three months into the pandemic we now have enough data to say with a high degree of confidence that no one has died from wearing a mask in public," tweeted Rubio.
Rubio's fellow Floridian, Sen. Rick Scott (R) is warning that due to the massive COVID bailouts the government is dishing out, an equally calamitous financial disaster could be just over the horizon. READ MORE
Elections Have Consequences
Democrats and those bitter Republicans like my friend Rick Wilson love to hate on President Donald Trump and are actively trying to defeat him probably haven't thought out what a Biden presidency could bring. Let's spell it out together. T-A-X H-I-K-E-S READ MORE
Visit The Floridian


Rick Scott @SenRickScott -Nothing has changed and won't until Cuba is free & the oppressive Cuban regime is no more.The regime continues to persecute dissidents, peaceful protesters & those fighting for human rights. The US continues to stand for freedom & democracy in our hemisphere & across the globe.
Marco Rubio @marcorubio -I have no objection to extending the #PPP deadline until August 8th. But the vast majority of #SmallBusiness that wanted to benefit from the program have already used it. What we really need to pass very soon is targeted help for those who need a second round of aid.
Debbie Wasserman Schultz @DWStweets -The safety of US troops & civilians isn't a partisan issue & there's no reason to hold separate briefings on issues of national security. The White House should brief the entire Congress immediately. We all deserve to know about the global threats we face.
US Rep Kathy Castor @USRepKCastor -Our @ClimateCrisis plan puts people back to work & rebuild in a way that benefits all of us. That means environmental justice communities are at the center of the solutions we propose. The health of our families and the air we breathe are at the heart of our plan. #ActOnClimate
Rep. Stephanie Murphy @RepStephMurphy -NEWS: Orlando will receive $3.5M from @DHSgov to combat terrorism, the largest grant we've received since 2011. I'll keep working to ensure Central Florida law enforcement agencies & nonprofits have the support they need to fight terrorism. #FlaPol #FL07
Rep. Matt Gaetz @RepMattGaetz -We've got a great country, and if we all love our country, then we won't feel the need to hurt ourselves over politics.
Mario Diaz-Balart @MarioDB -It's shameful that the @NBA cares more about capitulating to a Communist dictatorship than standing up for basic rights, freedoms. How about "mutual respect" for #HongKong, #Uyghurs, free speech, democracy, #FalunGong, #Tibet, & political prisoners?
Brian Mast –@BrianMastFL -Far too few leaders in FL willing to stand up to the special interest bullies that manipulate Florida's waterways AND elections for their own personal profit. @Heatherfitz8 has proven that she is willing to go up against the sugar industry to fight for our environment/economy


"Biden Attacks Trump's Response To Coronavirus Pandemic" by The Floridian's Mona Salama – Democratic presidential candidate Joe Biden on Tuesday lambasted President Trump for "waving the white flag" over the handling of the resurgent coronavirus pandemic as he offered his own plan to tackle the pandemic. "Now, it's almost July and it seems our wartime president has surrendered, waved the white flag, and abandoned the battlefield," Biden said, speaking at a high school in his hometown of Wilmington, Delaware. "He called himself a wartime president. Remember when he exhorted the nation to sacrifice together 'in the face of this inevitable and invisible enemy'? What happened?" The former vice president criticized Trump for allowing states to decide for themselves on reopening, saying we need a unified response. "Whatever it is that we're doing now, it's not working. A state-by-state approach will only produce confusion and slow any progress," Biden said. "We can't continue like this, half recovery and half getting worse, half wearing masks and half rejecting signs. We can't continue, half with a plan and half just hoping for the best. We won't defeat the virus with a piecemeal approach."
"McGrath Narrowly Defeats Booker to Win Kentucky Democratic Senate Primary" by The Floridian's Mona Salama – Retired Marine fighter pilot Amy McGrath narrowly defeated an unexpectedly fierce challenge from progressive state Rep. Charles Booker in the race for Kentucky's Democratic Senate nomination to face off against Senate Majority Leader Mitch McConnell (R-KY) in November. The Associated Press declared McGrath the winner Tuesday afternoon after initial in-person voting results from the June 23 primary were too close to call. The delay in announcing the full results was brought on by the influx of voters voting by mail-in ballots amid the coronavirus pandemic. Throughout the week as votes were being counted, the results fluctuated showing Booker in the lead as he largely won urban counties. However, McGrath was able to catch up to Booker when results from rural areas helped her deliver victory. With 99 percent reported, McGrath led with 45.4 percent to Booker 42.6 percent or by just under 12,000 votes. All but 11 of Kentucky's 3,685 precincts had reported results. McGrath congratulated Booker and her nine other Democratic primary opponents in a statement Tuesday afternoon.
"Scott Warns of COVID pandemic "Crisis of our own Making"" by The Floridian's Daniel Molina – Florida Senator Rick Scott (R) continues to voice his disapproval of "bailing out poorly-managed states like New York" by taking to the Senate Floor and blocking what he believes is an attempt by Senate Democrats to use taxpayer money from Floridians that would be appropriated to other states. "Reserving the right to object," the Florida lawmaker thanked Congress for making strides to respond to the COVID-19 pandemic while also working to save the United States' economy. However, Senator Scott also warned that "if we're not careful, Congress will create another equally devastating crisis down the road," which he called "a crisis of our own making." Expressing that "at some point, we need to think about the impact this spending will have on the future of our children and our grandchildren," the former Florida Governor asserted that he believes taxpayer "spending is for coronavirus response." Early last month, Senator Scott penned a letter to the New York Times after an editorial argued that there should be federal funding to bail out states. In response, Scott wrote that "Gov. Andrew Cuomo and liberal talking heads continue to misuse data to distract from the poor fiscal management of states like New York, Illinois and California."
"DNC Deletes Tweet Accusing Trump Of 'Glorifying White Supremacy' With Upcoming Mt. Rushmore Event" by The Floridian's Mona Salama – The Democratic National Committee in a since-deleted tweet accused President Trump of "glorifying white supremacy" with his upcoming visit to Mount Rushmore to kick off Independence Day weekend. "Trump has disrespected Native communities time and again," The DNC's official Twitter account tweeted Monday night before deleting it Tuesday morning. "He's attempted to limit their voting rights and blocked critical pandemic relief. Now he's holding a rally glorifying white supremacy at Mount Rushmore — a region once sacred to tribal communities." The DNC added a link to an article published by The Guardian last week that quotes Native American activists interviewed about the history of Mount Rushmore and called for the massive carving of the four presidents to be removed. "Mount Rushmore is a symbol of white supremacy, of structural racism that's still alive and well in society today," Nick Tilsen, a member of the Oglala Lakota tribe and president of a local activist organization called NDN Collective told the Guardian. "It's an injustice to actively steal Indigenous people's land, then carve the white faces of the colonizers who committed genocide."
"Marco Rubio endorses Dane Eagle for Congress" by The Floridian's Javier Manjarres – State Rep. and congressional candidate Dane Eagle (R) has just landed the most highly touted endorsement in Florida – Senator Marco Rubio. The race to replace retiring Rep. Francis Rooney (R) in Southwest Florida's 19th congressional district is now in full swing, and by adding Rubio to his list of endorsements, Eagle has just drawn a line in the politics sand. In a fundraising email sent out Tuesday morning, Eagle stated, " Senator Rubio is a champion of small business issues and a leading conservative voice in the U.S. Senate," adding that Rubio understood "the importance of sending a real leader who can get results to Congress, and that's why he's pledged his support as we approach our deadline. Real leader? Was that a dig at the other candidates? Probably. "I just want to ask you to do everything you can to send Dane Eagle her to Washington, D.C… He's a strong new voice in the Conservative movement, in the Republican Party. He's a real difference-maker."- Senator Marco Rubio
"Jessi Melton caught spreading "Fake News" about being threatened" by The Floridian's Javier Manjarres – Republican Congressional candidate Jessica 'Jessi' Melton appeared on the Wayne Dupree Show on Monday where she doubled down on her accusation that House Democrat Ted Deutch was "bullying" her and personally threatened her with a fine and possible "criminal prosecution" for being late in filing her financial disclosure form. "Deutch is fining me personally $200 for a delayed filing of a personal financial disclosure statement," said Melton. Melton said," this week I received a letter from my opponent Ted Deutch," adding that when she opened the letter, she saw that it was "actually addressed" to her "personally." Melton also said that the letter threatened her with an" additionally penalty up to $61,585" and that she was "subjected (sic) to criminal prosecution in the event" that she failed" to "file the report or do not file it to his standards." "These types of bullying tactics are not going to stop me," added Melton. Rich in hypocrisy, Melton's political stunt or claim that Deutch personally threatened her is not the truth. It's what President Trump and his supporters would call "FAKE NEWS."
"Potential Democratic VP pick Kamala Harris backs Mucarsel-Powell" by The Floridian's Javier Manjarres – Rep. Debbie Mucarsel-Powell (D) is running unopposed in her Democratic congressional primary race and has the complete support from the Democratic Party establishment. Now Rep. Mucarsel-Powell is announcing that potential 2020 vice presidential candidate, Sen. Kamala Harris (D) has endorsed her re-election campaign. If Sen. Harris were to be picked by vice president Joe Biden to be his running mate, the endorsement will have significant implications in Mucarsel-Powell's hotly contested 'toss-up' congressional seat. Back in 2018, Mucarsel-Powell narrowly defeated then-incumbent Rep. Carlos Curbelo (R) by less than 2 percentage points. 'DMP' as she is referred to ran as a centrist candidate, but in the past two years, 'DMP' has voted to impeach President Trump and has voted along party lines on every single significant piece of legislation. In other words, she can no longer run as a centrist but will have to defend her voting record, a voting record that Republicans say is in line with the Progressive 'Squad' in the House. Miami-Dade County Mayor Carlos Gimenez (R), who has been endorsed by President Donald Trump, will be challenging 'DMP' in November.
"BSO donates $100K to Feeding South Florida amid pandemic" by WSVN – Feeding South Florida has received a helping hand during the coronavirus pandemic, in the form of a large donation from the Broward Sheriff's Office. The agency donated $100,000 to the organization, based in Pembroke Park, Tuesday. The money comes from BSO's Law Enforcement Trust Fund, which is funded by the seizure and forfeiture of contraband used in the commission of crimes. Broward Sheriff Gregory Tony said the donation is part of BSO's ongoing commitment to provide groceries to those in need. "We looked at the opportunity that exists for us to use our law enforcement trust fund to help introduce more funding so that we can supply food services to all of Broward County and keep this effort going to help minimize the burden on our community," he said. Feeding South Florida CEO Paco Vélez expressed his gratitude for the generous gesture. "If it wasn't for our law enforcement officials here in Broward County, we wouldn't be able to serve hundreds of thousands of individuals that have really relied on our services," he said. The money will go toward paying for food, transportation, warehouse space and the workers needed for the distribution of more than 700,000 meals.
"Florida governor signs abortion law requiring parental consent for minors" by News Service of Florida's Jim Saunders – Gov. Ron DeSantis on Tuesday signed a bill that will require parental consent before minors can have abortions, a long-sought goal of abortion opponents in Florida. DeSantis did not make a public statement about the bill signing, but Senate President Bill Galvano, R-Bradenton, and other supporters praised the measure and said parents need to be involved when their underage daughters consider having abortions. "The serious and irrevocable decision to end a pregnancy involves undergoing a significant medical procedure that results, in many cases, in lifelong emotional and physical impacts," Galvano said in a prepared statement. "The parents of a minor child considering an abortion must be involved in such a substantial and permanent decision." But opponents contend the parental-consent requirement will endanger teens who could be subject to retribution or abuse if their parents find out they are pregnant or considering an abortion. "This law will put already at-risk young people in even greater danger at the worst possible time," Stephanie Fraim, president and CEO of Planned Parenthood of Southwest and Central Florida, said in a statement. "What's worse, it could open the door to a reinterpretation of our constitutional right to privacy and the right to a safe and legal abortion in Florida."
"New Budget, More Than 100 Laws Hit The Books In Florida" by News Service of Florida's Jim Turner – More than 100 new laws will hit the books Wednesday from the 2020 legislative session, with issues ranging from expanding school vouchers to increasing fines for bear poaching. Out of 156 bills Gov. Ron DeSantis had signed into law as of Tuesday afternoon, 112, including the state's new $92.2 billion budget, will take effect Wednesday, the start of the state's fiscal year. Other measures, such as a bill (SB 140) that will help clear the way for people to legally set off fireworks on July 4, New Year's Eve and New Year's Day, took effect immediately after being signed by DeSantis, or shortly thereafter. Among the bills taking effect Wednesday: BUDGET AND TAXES — HB 5001: The record $92.2 billion budget increases public-school funding by $137 per student and provides 3 percent pay raises for state workers. Also, it includes $500 million to increase teacher salaries, $625 million for the Everglades and other water-related projects and $100 million for the Florida Forever conservation program. — HB 7097: A $47 million tax package includes a pair of sales-tax "holidays," with back-to-school shoppers able to avoid paying sales taxes from Aug. 7 through Aug. 9 on clothes costing $60 or less, school supplies costing $15 or less and on the first $1,000 of the cost of personal computers. The bill also includes a disaster-preparedness tax holiday that was held around the June 1 start of hurricane season.
"Florida Democrats say special session needed to allocate $6B in federal COVID-19 aid" by The Center Square's John Haughey – With Florida Gov. Ron DeSantis using veto power to trim $1 billion before signing a $92.2 billion fiscal year 2021 budget, there was no special session to vet the plan before it goes into effect Wednesday. Florida Democrats, however, continue to petition the governor, Senate President Bill Galvano, R-Bradenton, and House Speaker Jose Oliva, R-Miami Lakes, to convene a special session to discuss how to manage $4 billion in reserves and $6 billion in federal COVID-19 assistance. DeSantis insists state emergency statutes gave him authority to unilaterally refashion the budget, adopted in March as COVID-19 emerged, and to allocate federal assistance by executive directive. Not everyone agrees. Incoming Senate Democratic leader Gary Farmer, D-Fort Lauderdale, maintains it is unconstitutional because Florida's Constitution authorizes only lawmakers to allocate state revenues. Article VII, Section I of the Florida Constitution reads, "No money shall be drawn from the treasury except in pursuance of appropriation made by law." "The governor and his agencies may not expend this money unless there is a specific appropriation authorizing the expenditure in question. It is our duty as members of the Legislature to make these decisions," Rep. Ben Diamond, D-St. Petersburg, wrote in letters sent Tuesday to Galvano and Oliva.
"In Robert Kraft prostitution case, Florida judges question constitutionality of warrants used by police to record Patriots owner" by Associated Press – The legality of search warrants that allowed police to secretly record New England Patriots owner Robert Kraft and others paying for massage parlor sex were questioned by appellate judges in Florida on Tuesday. Deputy Solicitor General Jeffrey DeSousa found himself repeatedly queried by the three-judge panel as he tried to persuade them that the warrants and searches met all constitutional protections and that they should overturn lower court rulings that barred the recordings' use at trial. Misdemeanor charges against Kraft, 79, and other customers would have to be dropped if those rulings stand, although felony charges against the spa owners might proceed as there is other evidence against them. Kraft and others were charged in February 2019 in a multi-county investigation of massage parlors that included the secret installation of video cameras in their lobbies and rooms. Police say the recordings show Kraft and other men engaging in sex acts with women and paying them. Judge Robert Gross, who presided at the Florida Fourth District Court of Appeal hearing, seemed taken aback by DeSousa's contention that he and his colleagues should primarily consider the plain language of the Fourth Amendment. It says judges can issue warrants if police demonstrate there is probable cause of a crime and the warrants must specify the place to be searched and the people or property to be seized.
"Florida takes step to protect coast from rising sea levels" by Associated Press – Florida Gov. Ron DeSantis has signed into law a measure requiring public coastal construction projects to first be reviewed for impacts on the state's fragile seashore because of rising sea levels. The signing on Monday was hailed by environmentalists as an important step in addressing the encroaching ocean in a state with more than 1,300 miles of shoreline. The bill was one of 28 signed into law by DeSantis. Another high-profile bill undoes a ban on sunscreen imposed by Key West. The ban was meant to protect fragile coral reefs from the possibly harmful chemicals contained in sun-blocking creams.
"DeSantis kills online learning program amid virus resurgence" by POLITICO's Andrew Atterbury – With a stroke of his veto pen, Gov. Ron DeSantis wiped out the entire $29.4 million budget for a suite of online education services that have become critical to students and faculty during the Covid-19 outbreak. The move, barring action before midnight Tuesday, will kill the Complete Florida Plus Program, an array of technology systems that faculty, staff and students throughout Florida rely on, never more so than now, in the midst of a pandemic that has amplified reliance on distance learning. The cuts include a database of online courses and an online library service that provides 17 million books to 1.3 million students, faculty and staff. At least 2,000 adult learners could be cut off from their scholarships and school accreditation could even be at risk without the resources housed under Complete Florida, which are used by students at high schools, state colleges and universities. Some 150 employees in Tallahassee, Gainesville and Pensacola stand to lose their jobs. DeSantis, whose office declined to comment on the cut, on Monday vetoed $1 billion from Florida's 2020-21 budget as the state attempts to beat back a resurgence of the viral outbreak, which has sickened 152,434 people and killed 3,505 in one of the country's hottest Covid-19 zones.
"With just hours to spare, Florida Gov. Ron DeSantis extends moratorium on evictions and foreclosures" by Channel 10's David Dwork – Floridians concerned about being kicked out of their homes this week can now breathe a sigh of relief. Tuesday night, Florida Gov. Ron DeSantis announced the extension of the state's moratorium on evictions and foreclosures. The order was set to expire on Wednesday, July 1st, causing major concerns for families struggling to make ends meet through the coronavirus pandemic. On Tuesday, the Florida Department of Health reported another 6,093 new cases of COVID-19. Florida set a new one-day high with 9,585 new cases reported Saturday and had followed that with 8,530 reported on Sunday. There have been 152,434 cases of the novel coronavirus reported in Florida since the start of the pandemic, and on Tuesday the state surpassed 3,500 deaths. The moratorium on evictions and foreclosures has been extended through August 1st.
"DeSantis: Florida 'not going back' on coronavirus reopening, despite new case surge" by Fox News' Gregg Re – Florida Gov. Ron DeSantis announced Tuesday that the state will not reimpose sweeping shutdowns amid rising coronavirus infections, saying that going back to lockdowns would cripple the economy without saving lives. DeSantis drew the line even as Texas Gov. Greg Abbott last week ordered all bars closed, and Arizona Gov. Doug Ducey told residents to stay home and declared that the state was "on pause." Just last week, after the state recorded 25,000 new infections in just five days and 9,000 in one day alone, Florida once again prohibited the on-premises consumption of alcohol at bars; there are no restrictions on occupancy at gyms or stores. "We're not going back, closing things," DeSantis told reporters. "I don't think that that really is what's driving it, people going to a business is not what's driving it. I think when you see the younger folks, I think a lot of it is more just social interactions, so that's natural. Obviously, you had a lot of different activities going on in different parts of the state. … So that's just the reality." Protests around the country, and in Florida, have seen a dramatic decline in social distancing in recent weeks. While data show that infections in Florida outpace new testing, the numbers also indicate that many of the newly infected are young and are not becoming seriously ill.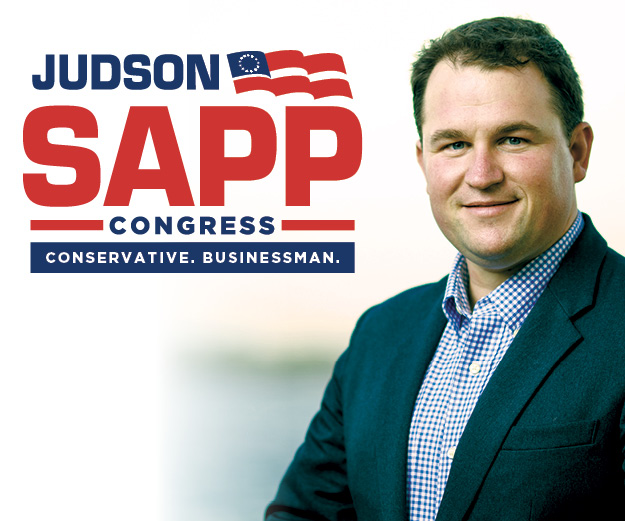 "DHS deploys special federal unit to protect monuments over July 4 weekend amid vandalism fears" by Fox News' Adam Shaw – The Department of Homeland Security (DHS) is deploying a special federal unit across the country for the July 4 weekend in order to protect federal monuments and statues from a possible fresh wave of vandalism. "The upcoming July 4th holiday weekend has the potential for increased disruptive activity at specific locations across the country that could threaten our personnel and the Federal facilities and property they protect," a soon-to-be-released memo penned by acting DHS Secretary Chad Wolf, and obtained by Fox News, says. "DHS will be forward leaning in preparing to protect federal facilities and property." Rapid Deployment Teams (RDTs) from the Protecting American Communities Task Force (PACT), and consisting of law enforcement officers specially trained in areas such as crowd control and riot control, will be dispatched to Portland, Seattle and Washington D.C. Additional RDTs will be dispatched regionally so that they can be flown into any other area within a few hours should unrest spark up in other cities across the U.S. This is on top of Federal Protective Service (FPS) presence being ramped up higher than usual for a weekend in response to the potential challenge. Hundreds of FPS officers will be protecting facilities, and DHS has identified an hundreds more in case they need assistance.
"Trump administration ends 'Project Airbridge' effort to get supplies to the US" by CNN's Priscilla Alvarez – The last overseas flight to expedite shipment of supplies through the Trump administration's "Project Airbridge" initiative is scheduled to arrive in Ohio on Tuesday, according to the Federal Emergency Management Agency. Around 249 flights will have been completed when Airbridge, an effort launched at a time when the US faced dire supply shortages, ends, according to an agency spokesperson. Despite a surge in coronavirus cases across the country, Trump administration officials have expressed confidence in the supply of personal protective equipment and ventilators. A senior Department of Health and Humans Services official told CNN earlier this month it is racing to replenish the nation's stockpile with needed equipment. Still, administration officials have left the door open for Airbridge to restart if necessary. In mid-June, administration officials indicated that Airbridge would be phased out by June 30, but stressed it remains an option for future needs for personal protective equipment. FEMA Administrator Pete Gaynor told reporters that any decision to restart Airbridge will rely on information from states and the White House coronavirus task force, among others. Since its inception in late March, millions of supplies, including N95 respirators, surgical masks, and gowns, have arrived in the US on an expedited schedule. But while cited by the administration as a success, the deliveries made up a small share of supply needs and the final destinations of some supplies remain difficult to account for.
"Supreme Court Strikes Down Montana Ban on State Aid to Church Schools" by WSJ's Jess Bravin – The Supreme Court ruled Tuesday that states can't exclude church schools from programs benefiting their private, nonsectarian counterparts, bolstering a conservative drive to expand public support for religious education. "A State need not subsidize private education. But once a State decides to do so, it cannot disqualify some private schools solely because they are religious," wrote Chief Justice John Roberts, joined by fellow conservative Justices Clarence Thomas, Samuel Alito, Neil Gorsuch and Brett Kavanaugh. The case came from Montana, whose constitution, like that of more than 30 other states, forbids public support for religious schools. It "bars religious schools from public benefits solely because of the religious character of the schools," the court said, running afoul of the First Amendment protection for free exercise of religion. The court's conservative majority is sympathetic toward religious claims, and its decisions have expanded religious expression in the public sphere and increased the eligibility of religious organizations for taxpayer support. Four liberal justices dissented Tuesday, but on varying grounds they expressed in three separate opinions. The ruling "weakens this country's longstanding commitment to a separation of church and state beneficial to both," said one dissenter, Justice Sonia Sotomayor.
"Trump 2020 Campaign reshuffles; Brad Parscale stays put" by Fox News' Kristin Fisher and Dom Calicchio – Ten days after President Trump's rally in Tulsa, Okla., there has been a shakeup in the Trump 2020 Campaign. Michael Glassner, organizer of the president's rallies, has been reassigned and Jeff DeWit, who served as Arizona chairman of Trump's 2016 presidential campaign, joins the 2020 staff as chief operating officer. Trump 2020 Campaign Manager Brad Parscale is staying put despite reportedly taking heavy criticism after a lower-than-expected crowd turnout in Tulsa. News of the shakeup was first reported by Axios. Trump 2020 Campaign communications director Tim Murtaugh confirmed the staffing changes in a statement to Fox News. "This is not a reaction to Tulsa," Murtaugh said. "Michael Glassner is moving into the long-term role of navigating the many legal courses we face, including suits against major media outlets, some of which will likely extend beyond the end of the campaign. "He is one of the founding members of Team Trump and his dedication to the success of the president is unmatched." Just days before the June 20 rally in Tulsa, Parscale claimed the campaign had received more than 1 million requests for free tickets. But on the day of the event, it became apparent that the expected large crowd did not materialize.
"Fauci warns Congress that new US coronavirus cases could rise to 100,000 a day" by CNN's Clare Foran and Jamie Ehrich – Coronavirus task force member Dr. Anthony Fauci issued a stark warning on Tuesday to lawmakers on Capitol Hill, telling them he wouldn't be surprised if the US sees new cases of coronavirus rising to a level of 100,000 a day. "We are now having 40-plus thousand new cases a day. I would not be surprised if we go up to 100,000 a day if this does not turn around and so I am very concerned," Fauci told the Senate Health, Education, Labor and Pensions Committee during a hearing on the pandemic on Tuesday. Fauci expressed dismay over people congregating in crowds and not wearing masks and inadequate attention being paid to guidelines on reopening. "We're going to continue to be in a lot of trouble, and there's going to be a lot of hurt if that does not stop," he said. The urgent message came during a hearing on the latest efforts by the US government to contain the pandemic, as several states struggle to contain the virus amid rising cases and state reopenings. The US reported more than 40,000 new Covid-19 cases on Friday, its biggest daily jump yet. Asked if the pandemic is under control, Fauci said, "I am not satisfied with what's going on because we are going in the wrong direction if you look at the curves of the new cases, so we've really got to do something about that and we need to do it quickly," adding, "Clearly we are not in total control right now."
"U.S. Stocks Finish Best Quarter in More Than 20 Years" by WSJ's Michael Wursthorn – U.S. stocks wrapped up their best quarter in more than 20 years, a remarkable rally after the coronavirus pandemic brought business around the world to a virtual standstill. Just three months ago, investors were lamenting the end of the bull market—and the longest economic expansion on record—after major U.S. stock indexes lost about 35% of their value in less than six weeks. The subsequent rebound has been nearly as brisk. Partly thanks to an unprecedented $1.6 trillion stimulus package from the Federal Reserve and Congress and a surge in trading among individual investors, the rally has lifted everything from beaten-down energy stocks to apparel retailers to big technology firms. "Massive stimulus by the Fed and on the fiscal side has propelled the stock market's recovery at a speed unlike we've ever seen," said Liz Ann Sonders, a chief investment strategist at Charles Schwab & Co. "But there's a perceived disconnect between what the market has done and the economic recovery. The reality is, the second half of the year may see a lot of choppiness." The S&P 500 finished the second quarter up 515.70 points, or 20%, to 3100.29, its biggest percentage gain since the last three months of 1998. The Dow Jones Industrial Average added 3895.72 points, or 18%, to 25812.88, its best quarter since 1987. The rally has cut the indexes' losses for the year to 4% and 9.6%, respectively.
"Esper assures troops after NYT report on Russian bounties" by Fox News' Edmund DeMarche – U.S. Secretary of Defense Mark Esper said in a statement Tuesday night that while the Pentagon has "no corroborating evidence" to support the explosive report last week that the Russian military was offering Taliban-linked militants bounties to kill American troops, he will continue to make sure any potential threat is taken seriously. He said the Defense Department chain of command "and I are fully committed to ensuring American forces in the field have the best intelligence, weapons, equipment, protective gear, tactics, and all necessary authorities to deal with any threats they might face in order to ensure their safety and mission success." The New York Times, citing unnamed officials, reported Friday that it is believed that some "Islamist militants" or "criminal elements" collected payouts. The report pointed out that 20 Americans were killed there in 2019. It was not clear if any of those deaths were the result of a bounty. President Trump has denied any knowledge of the intelligence. "Intel just reported to me that they did not find this info credible, and therefore did not report it to me or @VP. Possibly another fabricated Russia Hoax, maybe by the Fake News @NYTimesbnooks, wanting to make Republicans look bad," he tweeted Sunday.
"366 pages of notes from Mueller investigation witness interviews released" by CNN's Katelyn Polantz and Marshall Cohen – CNN has received another 366 pages of notes from major witness interviews during former special counsel Robert Mueller's investigation, including an interview with former Trump top adviser Steve Bannon about the campaign's interest in Hillary Clinton's emails. The documents include FBI memos, called 302s, from interviews about some of the most significant efforts of the investigation, including the investigations of former Trump advisers Roger Stone, Paul Manafort and Michael Cohen. For instance, Bannon spoke to Mueller's team extensively about his contact with Stone as Stone sought to reach WikiLeaks about stolen Democratic emails that could help then-candidate Donald Trump, according to the 302s released Tuesday. Aside from the newly public Bannon memos, many of the documents are of interviews investigators did with undisclosed or peripheral players that helped form criminal cases and details for the Mueller report. This is the eighth time CNN has gotten documents like these from the Justice Department regarding the Mueller investigation, as part of a 2019 lawsuit in conjunction with BuzzFeed News. So far, the previous releases have fleshed out details that Mueller summarized in his final report regarding President Donald Trump's and his campaign's actions. But they often give much more detail. These documents are foundational documents behind what investigators learned about the Trump campaign in 2016 and Trump's behavior then and after.
"NSA Differed From CIA, Others on Russia Bounty Intelligence" by WSJ's Gordon Lubold and Warren P. Strobel – The National Security Agency strongly dissented from other intelligence agencies' assessment that Russia paid bounties for the killing of U.S. soldiers in Afghanistan, according to people familiar with the matter. The disclosure of the dissent by the NSA, which specializes in electronic eavesdropping, comes as the White House has played down the revelations, saying that the information wasn't verified and that intelligence officials didn't agree on it. Because of that, President Trump was never personally briefed on the threat, the White House said, although the information was included in written intelligence materials prepared for Mr. Trump and has been known for several months, some lawmakers said after briefings this week at the White House. It couldn't be learned why the NSA differed from others—including the Central Intelligence Agency—about the strength of the intelligence. The differences weren't over the central assessment that operatives with Russia's GRU intelligence agency paid bounties to the insurgent Taliban movement to kill Americans, some of the people said. In the nuanced practice of intelligence analysis, which involves piecing together sometimes incomplete and ambiguous bits of data, such disagreements aren't unusual, and sometimes stem from institutional differences, experts and former officials have said.

President Donald Trump @realDonaldTrump– I will Veto the Defense Authorization Bill if the Elizabeth "Pocahontas" Warren (of all people!) Amendment, which will lead to the renaming (plus other bad things!) of Fort Bragg, Fort Robert E. Lee, and many other Military Bases from which we won Two World Wars, is in the Bill!

Rep. Lois Frankel @RepLoisFrankel –Reports that Russia was offering bounties to kill American & coalition troops in Afghanistan is alarming. Military families expect the government to keep their loved ones safe, & deserve to know what @RealDonaldTrump is doing to address these threats & hold Russia accountable.