War on Cops?
With the announcement that Minneapolis's city council had agreed to disband police departments (cops), the national conversation between lawmakers has now turned to whether or not they agree with extending this to the entire United States, leaving one Democratic congresswoman in Florida facing a tough re-election challenge. READ MORE
COVID-19
take our poll - story continues below
Completing this poll grants you access to The Floridian updates free of charge. You may opt out at anytime. You also agree to this site's Privacy Policy and Terms of Use.
Florida is in Phase II of the re-open plan and Gov. Ron DeSantis (R) is being unjustly blamed for the recent spike in new cases and deaths associated with the virus.
Those Monday Morning Quarterbacks are the same fools complaining about not being able to work and having to revert to using paper towels to wipe their potty mouths because toilet paper is still scared in some parts of the state. <<< That was a little bit funny, right? Get it? Potty mouth toilet paper?
Meanwhile, Big Ron and his boots are doing all kinds of stuff, including signing bills into law. DeSantis recently signed HB 969, which looks to boost broadband access statewide. Hopefully now as some of us travel to Tallahassee and have to take some back roads to avoid a traffic mess, service on our phones won't in any way be compromised.
The Florida Trail
GOP congressional candidate Dr. Leo Valentin has just released four campaign ads aimed at showing how support for President Trump and using his medical background to help address some current issues like the coronavirus.
Rep. Jason Fischer (R) has just endorsed GOP congressional candidate Judson Sapp. Sapp is considered the frontrunner is in the race to replace retiring Congressman Ted Yoho (R)
Good news to report on campaign fundraising. Floridians are starting to open up their pocketbooks to donate to their candidate or elected official of choice. With the August primary election just a couple months away, campaigns need serious bucks to come in. Should campaigns thank DeSantis now or after their elections for this? Just sayin'.

Visit The Floridian


 "Senate Confirms Air Force Gen. Charles Brown as Nation's First African American Military Service Chief" by The Floridian's Mona Salama – President Trump nominated Brown in early March, but the confirmation hearing was delayed due to the disruption of the coronavirus pandemic. Brown's nomination was approved two months in May by the Senate Armed Services Committee. The president celebrated Brown's confirmation Tuesday just an half hour before the Senate conducted the vote, hailing the General as a "Patriot and Great Leader." "My decision to appoint @usairforce General Charles Brown as the USA's first-ever African American military service chief has now been approved by the Senate," Trump tweeted. "A historic day for America! Excited to work even more closely with Gen. Brown, who is a Patriot and Great Leader! Considered a historic confirmation, Brown will be the first African American to sit on the Joint Chiefs of Staff since Colin Powell was chairman from 1989 to 1993. His distinguished 35 year career in the Air Force includes the four-star general serving as deputy commander of U.S. Central Command for two years, commander of U.S. Air Forces Central Command from 2015 to 2016, and a decorated fighter pilot where he racked up nearly 3,000 flying hours, including 130 combat hours in multiple combat tours across the Middle East, Europe and Asia.
"Green at George Floyd Funeral Calls For a 'Department of Reconciliation'" by The Floridian's Mona Salama – Rep. Al Green (D-TX) speaking at George Floyd's funeral on Tuesday called for the federal government to create a Department of Reconciliation, saying it's time for the United States "to seek reconciliation for black people." "The Congressional Black Caucus is making a difference, but I believe there's one more thing that we ought to do to make a difference. We have got to have reconciliation," Green told the several hundred mourners at the Fountain of Praise Church in Houston. "This country has not reconciled its differences with us. We survived slavery, but we didn't reconcile. We survived segregation, but we didn't reconcile. We're suffering discrimination because we didn't reconcile." He added, "It's time for a Department of Reconciliation in the highest land, the highest office. It's time to have someone who's going to make it his or her business to seek reconciliation for black people in the United States of America every day of his life. That's what it is is all about. It's time for us to reconcile. We need a Department of Reconciliation." Last week, the Texas Democrat stated in a statement that his office has filed a resolution "for the establishment of a Cabinet-level Department of Reconciliation charged with eliminating racism and invidious discrimination." He stated Floyd's death at the hands of a Minneapolis police officers should be honored "at the national level" with a federal effort to achieve racial reconciliation.
"Ocasio-Cortez, Sanders Endorse Progressive Democrat in Kentucky Senate Primary To Challenge McConnell" by The Floridian's Mona Salama – Two prominent progressives, Rep. Alexandria Ocasio-Cortez (D-NY) and Sen. Bernie Sanders (I-VT) announced on Tuesday that they are endorsing Kentucky state Rep. Charles Booker over the Democratic Senatorial Campaign Committee (DSCC) chosen candidate, Amy McGrath in the upcoming Kentucky Senate primary race that will determine which Democrat will get a shot at unseating Republican Senate Majority Leader Mitch McConnell in November. Sanders in an email to supporters endorsed Booker and five other progressive candidates for Congress. The self-proclaimed Democratic Socialist noted Booker gaining recent public appearances after taking a front-and-center role in Kentucky's protests over the death of two black Louisville residents who were killed by police — Breonna Taylor and David McAtee to cite as reasoning for his endorsement. "As Louisville has become an epicenter of national tragedy and protesters due to the police murders of Breonna Taylor and David McAtee, Charles has shown leadership by showing up on the frontlines," Sanders said in an email letter to supporters. "He was an endorser of our campaign for president and supports progressive policies such as criminal justice reform, Medicare for All, and getting big money out of politics." Ocasio-Cortez announced her endorsement in a tweet less than an hour after Sanders, backing a candidate she said is "building the kind of principled, inclusive, and winning coalition in Kentucky that can inspire positive change."
"Rick Scott's Worldwide Call to Arms Against Communist China" by The Floridian's Daniel Molina – With the COVID-19 pandemic still posing a threat around the world, lawmakers in the United States have introduced numerous legislations to hold China's Communist government accountable for what they believe is a mishandling of the virus that now has affected the world in a deadly way. Florida Senator Rick Scott (R) is only of those lawmakers who has voiced his disapproval of the role that China's Communist government has played in the development of the COVID-19 pandemic, and the sunshine state lawmaker is now calling on nations like Australia and the United Kingdom to join the United States in standing against China's Communist government in what Scott believes is China's mission to gain world domination. Commenting on the concern, Scott argued that "we ought to do this together," noting that "all democracies are going to have to say to themselves: are they going to continue to appease the Communist Party of China, which is clearly focused on world domination and has taken jobs from democracies all over the world and stolen technologies from all over the world?" Florida Senators Scott and Marco Rubio (R) have both maintained a hardline stance when it comes to the dangers that China's Communist government poses to democracies across the world, and Senator Scott most recently has called for Americans to boycott all Chinese goods, he urged the International Olympic Committee to withhold Beijing from hosting the 2022 Winter Olympics and he has also accused China of trying to sabotage efforts from the United States to develop a vaccine for the coronavirus.
"House Democratic Rep. Frankel called "an absentee congresswoman"" by The Floridian's Daniel Molina – With the announcement that Minneapolis's city council had agreed to disband police departments, the national conversation between lawmakers has now turned to whether or not they agree with extending this to the entire United States, leaving one Democratic congresswoman in Florida facing a tough re-election challenge. President Trump (R) has signaled his support for police and Joe Biden (D) has also noted that he does not support abolishing police departments, House Democrats like Rep. Lois Frankel in Florida may sway may be swayed into support the anti-Police measure. Rep. Frankel released a statement voicing her support for the Justice in Policing Act, arguing that "America is experiencing a moment of national anguish, as we grieve for those killed by police brutality and racial injustice" and affirming that "our police should be guardians, not warriors." As well, she noted that "this new legislation… increases police accountability and improves transparency in order to safeguard every American's right to safety and justice." Frankel has not called for the abolition of the police, but this very same bill that she cosponsored is supported by all of the radial progressives in Congress that do support the bill and point to it as being the first step in the bigger anti-Police initiative. In response to Frankel's bill, Laura Loomer (R), who is challenging Frankel for her congressional seat, said that "removing qualified immunity for law enforcement would open a Pandora's box of litigation that will bankrupt local governments and eradicate community police departments." Moreover, "defunding the police is the ultimate goal of the left, and this legislation is a backdoor way to accomplish that by burdening police with expensive litigation." Questioning if Frankel would "support removing immunity for members of Congress?," Loomer concluded that Frankel wouldn't because "it's ludicrous."
"John MacIver resigns as state's chief administrative law judge, moves to CFO's office" by USA TODAY NETWORK-Florida Capital Bureau's Jeffrey Schweers – John MacIver, hand-picked by Gov. Ron DeSantis last year to be director and chief judge of the Division of Administrative Hearings (DOAH) despite a lack of experience, is resigning to take a job as general counsel for Chief Financial Officer Jimmy Patronis. Patronis confirmed the hire Tuesday night. In his resignation letter, MacIver said he was "honored by the confidence that you expressed by appointing me to serve as Director and Chief Judge, and am proud of the progress that has been made in the time that I have led the agency." He also said he was confident he was leaving the division in capable hands. The letter was delivered to the governor Monday. The chief judge oversees 29 administrative law judges who can wield great influence. They rule on matters involving state agencies that oversee multi-million contracts, and also decide workers' compensation claims, teacher terminations and contract disputes. The chief judge is responsible for hiring and firing administrative law judges. In response to MacIver's resignation, which is effective June 19, Agriculture Commissioner Nikki Fried called for Senior Judge Robert S. Cohen, the previous chief judge, to be interim chief judge, "given that the process to fill the vacancy could take months, and the Deputy Chief Judge position is also vacant." She said she will call for him to be named in a telephonic Cabinet meeting, "as DOAH's important duties mean it cannot wait until the now-July Cabinet meeting."
"Police union head in Florida suspended for Facebook post on accused officers" by Associated Press – The president of a Fraternal Order of Police chapter along Florida's Space Coast was suspended by a sheriff's office as it investigates him for a social media post over the weekend that encouraged officers linked to departments accused of using excessive force during recent protests to apply for jobs in Florida. Brevard County Sheriff Wayne Ivey said at news conference Tuesday that Lt. Bert Gamin had been suspended from his agency as an internal investigation is conducted. "I'm embarrassed by it. I'm infuriated by it, and I'm having it investigated," Ivey said. Earlier in the week, Gamin, president of the Fraternal Order of Police lodge in Brevard County, Florida had called his post "in poor taste" in a statement sent to local news media. The message posted over the weekend on the Brevard FOP Facebook page said, "Hey Buffalo 57 … and Atlanta 6 … we are hiring in Florida. Lower taxes, no spineless leadership or dumb mayors rambling on at press conferences … Plus … we got your back!" It ended with the hashtags "lawandorderflorida" and "movetowhereyouare." In Atlanta, two officers were fired and face criminal charges after video showed them using stun guns on two college students pulled from a car that was in traffic during a large protest. Four other officers were placed on desk duty. In Buffalo, New York, dozens of police officers stepped down from the department's crowd control unit last week, objecting to the suspensions of two fellow officers in the shoving of a 75-year-old protester who fell and injured his head.
"Adult film actor running for political office in South Florida" by KIRO's Bob D'Angelo – An adult film actor is looking for a different leading role in South Florida: Politics. Juan Melecio submitted his paperwork Monday to run for a commission seat in Wilton Manors in Broward County, the Sun-Sentinel reported. He also goes by several other names, including Juan Davila, which is his mother's last name, the newspaper reported. Melecio's stage name is Antonio Biaggi. "I'm from Puerto Rico and I'm a very passionate person," Melecio told the Sun-Sentinel. "When something is right I just go for it." Melecio, who turns 42 on Wednesday, is openly gay and has been married for nine years. He said he has lived in Wilton Manors for a year and has been a businessman in the city the last four years. Melecio added he has lived in South Florida for the past 10 years. He owned a spa and barbershop in Wilton Manors that he sold in 2019, the Sun-Sentinel reported. In an interview with South Florida Gay News, Melecio said he was "a person with a really big opinion and I'm not afraid of change." "I'm a person who is very involved in the city. I'm not the typical politician that comes out every two or four years," Melecio told the website. "I'm here all year round helping charities in the city for kids, domestic abuse, pet projects, the leather community, and the arts." Melecio told the Sun-Sentinel he has appeared in "scores" of adult films, but his attention is more focused on producing films through his company, Biaggi Productions. Melecio, whose run at the commission seat is his first foray into politics, said he wants to make Wilton Manors inclusive for all residents. "We should have more festivals, not just Gay Pride," Melecio told the Sun-Sentinel.
"Florida seeks federal clarity on spending authority in bid to extend $1.5B Medicaid waiver" by The Center Square's John Haughey – Florida health care officials are hoping to extend a Medicaid waiver through 2024 that allows the state to draw up to $1.5 billion annually in supplemental Low Income Pool (LIP) money within its managed care program. The waiver-extension request asked the federal Centers for Medicaid and Medicare Services (CMS) to add two years to a previous waiver, which expires in June 2022. The request, filed last week by the Florida Agency for Health Care Administration (AHCA), also seeks to clarify what authority AHCA has in spending federal dollars allocated to the LIP program, which would amount to $1.5 billion in the coming fiscal year. Since it was first approved in 2014, Florida often has not spent its entire annual LIP allocation because of uncertainty in how it can distribute the money through its managed care system. Florida Medicaid Director Beth Kidder said Monday she wasn't sure how much spending authority CMS will approve for the state's LIP program as part of a state request to extend the Medicaid waiver. "It is possible that it could change," Kidder said. "But we don't have any indication one way or the other." Florida's $30 billion Medicaid budget and 17 managed care plans provide safety-net health programs for nearly 4.2 million low-income state residents. Most state Medicaid recipients are enrolled in managed care plans, although some remain in a "fee for service" system.
"Florida may allow civil trials to continue virtually, even after pandemic" by Fox 13 Tampa Bay's Gloria Gomez – Post pandemic, civil jury trials may go virtual — for good. It's already happening in states like Texas, and now the Florida Supreme Court is trying it out in several places, including Miami and Orlando. The judge, the clerks, the attorneys and the jurors all gather in a virtual courtroom, listening to testimony remotely. The state's Medicaid waiver allows the state to circumvent certain Medicaid rules to help offset the costs of uncompensated care related to Medicaid patients and for Floridians who are underinsured or uninsured. Hillsborough State Attorney Andrew Warren says the process is innovative, but it doesn't come without its hiccups. "I think I saw last week there was a trial in Texas where a juror answered his phone got up and walked away from his computer so they're clearly going to be some obstacles we need to navigate," said Warren. While this may be a wave of the future for civil trials, attorney Anthony Rickman says it could never be pulled off in criminal trials. "Virtual trials won't work in a criminal case. Criminal defendants have different rights — the right to due process, the right to confront witnesses, and to cross-examine those witnesses, the right to test that evidence and the right to have a jury weigh that evidence," explained Rickman. Some circuits are even doing mock trials just to see how it would work. However, Rickman says the constitutional dangers coupled with the COVID crisis creates a perfect storm of obstacles for criminal jury trials that the justice system has never seen before. The Florida Supreme Court just announced criminal jury trials will be delayed again. The new date has been set for July 20, 2020.
"Schumer calls for inquiry into Florida's unemployment system" by Associated Press – U.S. Sen. Chuck Schumer of New York, the top Senate Democrat, called on the Department of Labor to investigate Florida's glitch-ridden unemployment system, asserting on Monday that the state mismanaged claims and failed to deliver timely benefits after massive job losses from the coronavirus pandemic. In a letter to the department's inspector general, Schumer joined the ranking Democrat on the Senate Finance Committee, Sen. Ron Wyden of Oregon, in requesting an inquiry into the Department of Labor's oversight of the Florida Department of Economic Opportunity, which administers the application portal for jobless benefits. "While all states have seen record increases in the number of its residents applying for unemployment, the state of Florida's performance has proved uniquely poor in its abject inability to assist millions of Florida residents who have applied for and continue to await unemployment benefits," their letter said. The Democratic senators assert that the state has only paid 28% of the 2 million Floridians applying for benefits since March 15 — but that assertion appeared to rely on month-old data. According to current statistics from Florida's Department of Economic Opportunity, more than half of unemployment claims have been paid. The department contends that more than 90 percent of 1.3 million eligible claimants it has processed have been paid. But the state's calculation does not include nearly 500,000 people deemed ineligible, as well as hundreds of thousands more that are apparently still waiting for their claims to be processed. What is not in dispute is that the spike in joblessness after Gov. Ron DeSantis closed bars and nightclubs, drastically restricted restaurant operations and put in place stay-at-home social distancing policies to help contain the virus.
"Florida Senate President Bill Galvano rejects special session proposal on police reforms" by Florida Phoenix's Issac Morgan – Senate President Bill Galvano turned down a request Tuesday to call a special session for police reforms following the death of George Floyd and nationwide protests over police shootings of black people. Orlando State Sen. Randolph Bracy, a Democrat representing part of Orange County, proposed the special session in a letter to Gov. Ron DeSantis, House Speaker José Oliva and Galvano. Galvano responded to Bracy's letter by saying: "There is definitely a role for the Senate in helping to craft a comprehensive solution, but not a solution that can be achieved in a time-limited special session without more consideration and understanding of what will work to solve the problem." He added: "As I have shared with you previously, I take very seriously and will thoughtfully review any suggestions for how action by the Legislature can address the very serious issue of equal justice in our state, and have been honored to partner with you to that end during my term as Senate President." Galvano acknowledged that "the horrific actions and inactions of the Minneapolis police officers that resulted in the death of Mr. (George) Floyd have generated a renewed sense of priority across the nation in addressing the kinds of criminal justice reforms this Senate has pursued and passed in recent years." He also added that he supports peaceful protests in the state.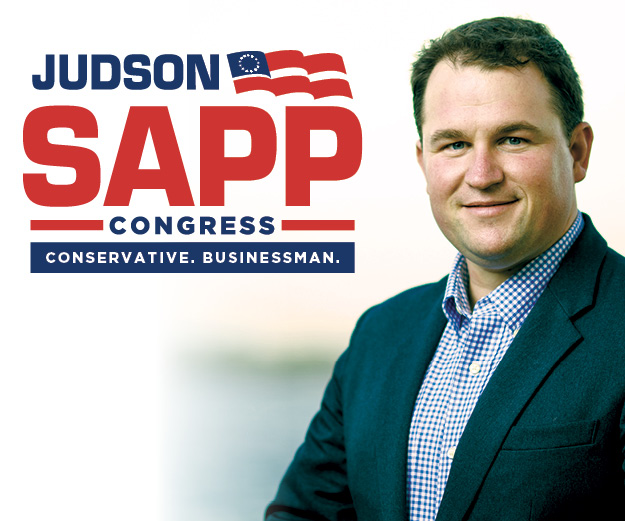 "Barr says familiar names among those DOJ is investigating in Durham probe, calls findings 'very troubling'" by Fox News' Gregg Re – Attorney General Bill Barr told Fox News' Bret Baier in an exclusive interview aired Tuesday that Americans will be able to recognize "some" of the names under investigation as part of U.S. Attorney John Durham's ongoing probe into federal surveillance abuses — and that he is "very troubled" by "what has been called to" his attention so far. Barr asserted that despite the coronavirus pandemic, the Durham team "has been working very aggressively to move forward," and that there "will be public disclosure" of his findings. Part one of Baier's interview with Barr aired on Monday. "I think before the election, I think we're concerned about the motive force behind the very aggressive investigation that was launched into the Trump campaign without, you know, with a very thin, slender reed as a basis for it," Barr told Baier. "It seemed that the bureau was sort of spring-loaded at the end of July to drive in there and investigate a campaign." The Justice Department's (DOJ's) watchdog has identified critical errors in every FBI wiretap application that it audited as part of the fallout from the bureau's heavily flawed investigation into former Trump adviser Carter Page, who was surveilled during the campaign in part because of a largely discredited dossier funded by the Hillary Clinton campaign and the Democratic National Committee (DNC).
"Polls closed in Georgia after a day marked by voters waiting for hours to cast their ballots" by Dianne Gallagher, Paul P. Murphy and Kelly Mena – Polls are finally closed in Georgia after voting delays across the state led officials there to call for investigations into why voters spent hours standing in lines on a hot June day. Voting was extended at some precincts in eight counties around the Peach State. Voting was extended to 9:30 p.m. in DeKalb County, more than two-and-a-half hours after polls were supposed to close, and at least one precinct stayed open until 10:10 p.m. Voters reported standing in the hot summer sun for upward of four hours attempting to cast their ballots. The delays led Georgia's secretary of state and state House speaker on Tuesday called for investigations into voting delays in Atlanta and across Georgia on the day of the state's primary. The announcement of the investigations came after a rocky start for the state's primary on Tuesday morning as voters, primarily in the populous Atlanta area, were met with long lines and delays. It's another bumpy election day in the Peach State, where access to voting has become a hot button issue in recent years, especially following the closely contested 2018 gubernatorial race that saw Gov. Brian Kemp defeat Democrat Stacey Abrams. Kemp narrowly beat Abrams in that election, which was marred by claims of voter suppression that included ballots being rejected over the state's "exact match" standard and voter registration issues for many African American voters.
"George Floyd, the Athlete and Classmate, Is Remembered at Houston Funeral" by WSJ's Elizabeth Findell – George Floyd was laid to rest near his mother in Houston on Tuesday, two weeks after video of his killing sparked a nationwide movement demanding racial justice and police reform. Pastors, family members, civil rights leaders and politicians urged mourners gathered in the Fountain of Praise church here and around the U.S. to make the end of his life the beginning of broad change. Mr. Floyd's niece, Brooke Williams, blasted what she called a broken system that has failed to stop generations of hate crimes. She vowed to do her part to change that. "I can breathe. As long as I am breathing, justice will be served for Perry," she said. Some people called him by his middle name, Perry. Mr. Floyd, 46 years old, grew up and lived much of his adult life here, where residents have gathered since Monday to mourn his death. He was buried near his mother, for whom he cried out in his final moments. Mr. Floyd was killed in Minneapolis on May 25, after being arrested for allegedly trying to use a counterfeit $20 bill. A white police officer, Derek Chauvin, is seen in widely circulated video pressing his knee on Mr. Floyd's neck as Mr. Floyd says he can't breathe and calls out for his mother. Mr. Chauvin, who was immediately fired, has been charged with 2nd degree murder and three other former police officers involved in the arrest are facing charges of aiding and abetting 2nd degree murder. They haven't yet entered pleas.
"George W. Bush's office calls claim he won't back Trump 'completely made up'" by Fox News' Morgan Phillips – Former President George W. Bush's office has pushed back on a widely circulated New York Times report saying Bush won't vote for President Trump in 2020, calling it "completely made up." "This is completely made up," Bush spokesman Freddy Ford said in an email to the Texas Tribune. "He is retired from presidential politics and has not indicated how he will vote." The New York Times, citing sources familiar with the former president's thinking, recently reported Bush wouldn't support Trump's reelection. But while George W. Bush didn't vote for Trump in 2016, his spokesman said this week that the Times report was false. The Times report also said Jeb Bush, former governor of Florida and former Trump opponent, isn't sure how he'll vote and Sen. Mitt Romney, R-Utah, won't vote for Trump either. The former president's nephew and Jeb's son, George P. Bush, came out in support of President Trump this week. George P. Bush is the only member of his family to currently hold office, as the Texas land commissioner. Trump has been a vocal critic of both Bush and Romney for years and has regularly feuded with Romney. Trump criticized Bush earlier this year for being "nowhere to be found" during his impeachment trial, although he had himself backed calls for Bush's impeachment. At the same time, Bush administration Secretary of State Colin Powell said on Sunday he "cannot in any way support" Trump and will vote for Joe Biden.
"Barr tells DC mayor federal law enforcement was necessary because of unrest" by CNN's David Shortell and Caroline Kelly – Attorney General William Barr jabbed back at Washington Mayor Muriel Bowser in a letter on Tuesday, saying federal law enforcement and National Guard troops were necessary in the city because the unrest had hit unprecedented and dangerous levels in the nation's capital. "The television footage of these events — viewed by people across the Nation and around the world — conveyed the impression that the United States was on the brink of losing control of its capital city," Barr wrote of the protests in DC that followed the police killing of George Floyd late last month in Minneapolis. The missive was a response to a letter Bowser had sent on Friday to President Donald Trump and other administration officials requesting the withdrawal of federal law enforcement and military personnel from the city. And on Monday, Bowser told CNN's Anderson Cooper on "AC360" that the White House "has a lot to answer for" following the week of increased military presence and tension in Washington. CNN has reached out to Bowser's office for comment on Barr's letter. Bowser's chief of staff, John Falcicchio, slammed the letter as "revisionist" in a tweet later Tuesday, asserting that it "fails to mention examples of incitement" by the Trump administration and that "deployment of federal assets was not coordinated with nor requested by DC."
"Trump Wanted to Fire Esper Over Troops Dispute" by WSJ's Gordon Lubold – President Trump last week was on the brink of firing Defense Secretary Mark Esper over their differing views of domestic use of active-duty military, before advisers and allies on Capitol Hill talked him out of it, according to several officials. The officials said Mr. Trump was furious with Mr. Esper for not supporting his inclination to use active-duty troops to quell protests in Washington, D.C., Minneapolis and elsewhere following the killing of George Floyd in Minneapolis on May 25. Mr. Trump consulted several advisers to ask their opinion of the disagreement, intent that day on removing Mr. Esper, his fourth defense secretary since taking office in January 2017, according to the officials. After talks with the advisers, who cautioned against the move, Mr. Trump set aside the plans to immediately fire Mr. Esper. At the same time, however, Mr. Esper, aware of Mr. Trump's feelings, was making his own preparations to resign, partly in frustration over the differences regarding the role of the military, the officials said. He had begun to prepare a letter of resignation before he was persuaded not to do so by aides and other advisers, according to some of the officials. As advisers scrambled to avert the upheaval, Mr. Trump's June 1 threat to send military forces into American cities already had emerged as a flashpoint, provoking national debate and drawing condemnation from onetime Trump aides.
"DC National Guard confirms positive coronavirus cases after protests" by Fox News' Morgan Phillips – Some members of the Washington, D.C., National Guard deployed to respond to protests in D.C. have tested positive for coronavirus, a spokeswoman said Tuesday. The service members some of the 1,300 called to help law enforcement respond to protests and unrest following the May 25 death of George Floyd. National Guard spokeswoman Lt. Col. Brooke Davis refused to divulge how many cases had been discovered following the protests. "We can confirm that we have had COVID-19-positive tests with the DCNG. For operational security, we are not confirming the number of COVID-19 cases," Davis told Fox News. She outlined a number of safety protocols the Guard was taking and noted that personnel were screened for Covid-19 prior to arriving on the scene to assist with demonstrations. Those who have tested positive or who are at high risk for the disease will be held back and prevented from being released from their orders until the threat of contagion has passed, Davis said. The D.C. National Guard was supported by 3,900 guardsmen from a number of states to ensure peaceful demonstrations as tens of thousands took to the streets in the nation's capital. Most out-of-state support will be leaving D.C. by Wednesday. Governors and mayors in more than two dozen states enlisted the help of the National Guard. A Pentagon official told Fox News on Tuesday that the National Guard saw its high-water mark several days ago, and that there will be a "very steady decline" in the coming days as states "out-process" those National Guard forces on duty. As of Tuesday, according to the official, 38,498 National Guard soldiers were still active — a decline from the 43,300 active on Saturday.
"Trump brings back 2016 veterans as his campaign makes aggressive turn" by CNN's Ryan Nobles, Vicky Ward and Michael Warren – As President Donald Trump struggles with sagging poll numbers and faces a chaotic news cycle, his reelection campaign is going back to the well of players who shaped his successful 2016 bid. In the last week, Trump's campaign has hired two veterans from his first White House run, Jason Miller and Boris Epshteyn, to senior advisory roles — moves that people familiar with the decisions say are part of an effort driven by the President himself for his team to push back more combatively at Democrats and their presumptive nominee, Joe Biden. According to two people with knowledge of their conversation, Trump encouraged Miller to "maximize the killers" who could reinvigorate the campaign. "We are going to get much more aggressive," said one senior campaign official. Miller and Epshteyn are just two examples of how the President is increasingly relying on the group of people who helped him win the White House four years ago. Hope Hicks, one of the original Trump campaign aides, came back to the White House in March after leaving the West Wing in 2018. The President's first campaign manager, Corey Lewandowski, still meets with and talks to Trump on a regular basis while serving as an unpaid senior adviser to the campaign. And David Bossie, who runs an unaffiliated PAC and is close with Lewandowski, is also regularly called upon for counsel. Last week, Trump also appointed Lewandowski and Bossie to the Commission on Presidential Scholars, which advises the Department of Education program.
The campaign insists the moves are not a shakeup. Campaign manager Brad Parscale, who ran the campaign's digital operation in 2016 but now runs all of the day-to-day operations, remains in charge. A senior campaign official said these new hires are in part designed to support Parscale as he manages the home stretch of the campaign.
"Republicans Craft Own Police-Overhaul Proposals" by WSJ's Kristina Peterson and Andrew Duehren – Congressional Republicans are crafting their own proposals to respond to the killing of George Floyd while he was in police custody and the ensuing nationwide protests, marking a shift in the party's stance on overseeing police practices and raising the prospect of collaboration with Democrats. In the sharply divided Congress, the uproar over Mr. Floyd's death and the underlying issues it exposed has spurred lawmakers to sift through many ideas aimed at curbing abuses by police officers. Mr. Floyd, a 46-year-old black man, was killed after a white police officer placed his knee on his neck for nearly nine minutes. The Republicans' plan will respond to the "obvious racial discrimination that we have seen on full display on our television screens over the last two weeks," said Senate Majority Leader Mitch McConnell (R., Ky.). The early support for legislative changes could quickly fizzle in an election year or be derailed by policy debates. But Republicans said there was a new willingness to engage on the issue, and recent polls have shown broad public concern over police treatment of black Americans. "Both parties are responding to the moment and to the voices of strong majorities of Americans in both parties who are saying that this needs to be looked at," said former Senate GOP leadership aide Brian Walsh. The Senate's only black Republican, Sen. Tim Scott of South Carolina, on Tuesday walked his colleagues through a plan he is working on with a handful of other senators. It would collect more data from police departments about when force is used, increase the use of body cameras, implement new training to de-escalate tense situations and potentially other measures. Mr. Scott said he hoped to complete his package by the end of the week. "It's important for this nation to take a very powerful stand and position that says we're listening, we're hearing and we're reacting," Mr. Scott told reporters after the Senate GOP's weekly lunch. "We're responding in a positive, constructive manner that doesn't create a binary choice between supporting law enforcement and supporting communities of color, and I think you can actually do both."

President Donald Trump @RealDonaldTrump – I have retained highly respected pollster, McLaughlin & Associates, to analyze todays CNN Poll (and others), which I felt were FAKE based on the incredible enthusiasm we are receiving. Read analysis for yourself. This is the same thing they and others did when we defeated…

Nancy Pelosi @SpeakerPelosi –The President must immediately reopen Lafayette Square to the public. This unique park should be a symbol of freedom & openness, not a militarized zone behind which President Trump cowers in fear of protesters who are crying out for justice.

US Rep. Al Lawson Jr @RepAlLawsonJr –We helped to feed more than 500 families in #Jacksonville at last weekend's #FarmShare. Thank you to our community partners, Abyssinia Missionary Baptist Church, BOAT (Blessing Others All the Time) and a host of local organizations.
Commissioner Nikki Fried @NikkiFriedFL – With restaurants opening up, we're reminding Floridians that the @FDACS Farm To You Commodities List is still working to connect Florida farmers with consumers.
Rick Scott @SenRickScott –Today's 31st anniversary of Tiananmen Square shows that little has changed under Communist China's control. We cannot allow human rights violations to continue and we cannot allow the people of #HongKong to live in oppression.
Rep. Debbie Mucarsel-Powell @RepDMP -.@HouseDemocrats worked swiftly to pass legislation to give our small businesses more flexibility & time to use #PPP funds. I'm glad to see the Senate finally passed our legislation. Now POTUS must sign it into law immediately to get our local businesses the help they need.
Bob Rommel @bob_rommel -Yeah millionaire players and billionaire owners need you to protect them how about the small business owners that you are destroying. Just because you went to Harvard and made hundreds of millions at Goldman Sachs doesn't mean you're smart.
Rep. Ted Deutch @RepTedDeutch –I'm very happy to hear of Michael White's release from Iran, & I encourage the Admin. to continue to bring home Siamak & Baquer Namazi & other Americans held abroad. But during these negotiations, do not forget about Bob Levinson and his family, who deserve closure and justice.