To Muzzle Cookie Monster with a COVID-19 Mask
Once again, Florida's resident bully and cookie monster, Peter Schorsch, has decided to take a shot at Governor Ron. Desantis and the Trump administration. Mr. Monster can't help himself, as we all know. Word of advice to Mr. Monster, do us all a favor as you walk around the Tampa Bay area, wear the mask permanently. You would be doing everyone a favor. Trust us, we all know those optics.
Vice President Mike Pence was in town. Cookie Monster suggested to him that he tell Desantis not to "fudge the numbers" regarding COVID-19 infection rates and the death toll. Apparently, Schorsch believes that Desantis is misleading Floridians by posting phony numbers. He has taken the word of the now fired employee that ran the state's COVID-19 dashboard. Let me just say, this same employee was fired for insubordination, and, according to Desantis, she is facing criminal charges including one of stalking and another of a sexual nature. READ MORE.
take our poll - story continues below
Completing this poll grants you access to The Floridian updates free of charge. You may opt out at anytime. You also agree to this site's Privacy Policy and Terms of Use.
COVID-19 Cases Update
Governor Desantis has announced that yesterday 75,000 came in of which only 500 were new positive cases of infection. We are wondering if Cookie Monster will call these numbers out as phony.
Hurricane Season Upon Us
Officials say that we may have a very active hurricane season, so Floridians are urged to stock up on supplies, including toilet paper – if they can find it. The state must be ready for hurricane season as it deals with the virus, so Rep. Debbie Mucarsel-Powell (D) is pressing FEMA to lay out their hurricane plan for the State of Florida. READ MORE.
Biden Blues
The Republican-led U.S. Senate has approved the first subpoena in Hunter and Joe Biden's dealings with the Ukrainian company, Burisma. This can't be good. READ MORE.
Here is a snapshot of the most up-to-date numbers from the Florida Dept. of Health:
Visit The Floridian


"Trump Threatens To Withhold Michigan, Nevada Federal Funds Over Mail-In Voting" by the Floridian's Mona Salama – President Trump threatened to withhold federal funds two states with Democratic governors that are expanding mail-in-voting access in an effort to avoid crowded polling centers amid the coronavirus pandemic. In a tweet Wednesday morning, the President claimed that Michigan Secretary of State Jocelyn Benson, a Democrat is sending "absentee ballots to 7.7 million people ahead of Primaries and the General Election" and that the step was done "illegally by a rogue Secretary of State." The president threatened to withhold funding if the state did not reverse course, suggesting its move would encourage voter fraud. "Breaking: Michigan sends absentee ballots to 7.7 million people ahead of Primaries and the General Election," Trump tweeted. "This was done illegally and without authorization by a rogue Secretary of State. I will ask to hold up funding to Michigan if they want to go down this Voter Fraud path!"Trump later corrected the error in a new tweet hours later, saying that Michigan is sending "absentee ballot applications" ahead of the primary and general election and maintaining that the decision was done "illegally and without authorization."
"DeSantis says fired COVID-19 dashboard employee facing criminal charges" by The Floridian's Daniel Molina – This week saw the firing of Rebekah Jones, the architect of Florida's COVID-19 dashboard, after she voiced her concerns about the Department of Health's commitment to "accessibility and transparency." In a statement, Helen Aguirre Ferré, the spokeswoman for Florida Governor Ron DeSantis (R), commented that "Rebekah Jones exhibited a repeated course of insubordination during her time with the department, including her unilateral decisions to modify the department's COVID-19 dashboard without input or approval from the epidemiological team or her supervisors." Furthermore, Ferré noted that "the blatant disrespect for the professionals who were working around the clock to provide the important information for the COVID-19 website was harmful to the team," adding that "accuracy and transparency are always indispensable, especially during an unprecedented public health emergency such as COVID-19." She concluded by saying that "having someone disruptive cannot be tolerated during this public pandemic, which led the department to determine that it was best to terminate her employment."
"Senate Republicans Approves First Subpoena in Biden-Burisma Probe" by The Floridian's Mona Salama – Senate Republicans issued their first subpoena on Wednesday into the Ukrainian energy firm that hired former Vice President Joe Biden's son, Hunter Biden. The Homeland Security and Governmental Affairs Committee voted along party lines to issue a subpoena for Blue Star Strategies, a firm with ties to Ukrainian gas company Burisma Holdings. The subpoena asks for records dating back to Jan. 1, 2013 of Blue Star Strategies "related to work for or on behalf of Burisma Holdings or individuals associated with Burisma" to review potential conflicts of interest in Biden's role on the board of Burisma, and whether individuals at the firm improperly used the relationship to "influence" U.S. government agencies. Sen. Ron Johnson (R-WI), chairman of Homeland Security panel said the subpoena includes documents and depositions with the top two officials at Blue Star Strategies. Karen Tramontano, the co-founder and chief executive officer of Blue Star Strategies, sent a letter to Johnson on Wednesday saying the firm has been cooperative with the committee's multiple requests for information and has provided documents about its "meetings with the U.S. government regarding Burisma."
"Mucarsel-Powell Presses FEMA for Hurricane Plan" by The Floridian's Daniel Molina – Florida Rep. Debbie Mucarsel-Powell (D) is leading the Florida Democratic Delegation with a letter to FEMA asking for hurricane preparedness plans and reiterating the need for outstanding reimbursements from Hurricanes Irma & Michael. With the current COVID-19 pandemic is still affecting Americans, Florida has just begun to open its economy. However, the sunshine state is bracing itself for the impending hurricane season, which lawmakers are trying to ensure does not affect Floridians in a catastrophic manner. Based on the seasonal forecasts that have been issued by weather experts, an above-average hurricane season is predicted for this year. In response, Rep. Mucarsel-Powell argues that "FEMA has been promising us for weeks now that they would be releasing a plan for how they will manage a potentially record-breaking hurricane season during the COVID-19 pandemic," noting that "hurricane season starts in less than two weeks, and members of Congress have yet to see this plan" come to fruition." Moreover, the Florida lawmaker detailed that "as recently as last Thursday, FEMA Regional Administrator Gracia Szczech said that it would be released 'over the next few weeks,' which is certainly not soon enough."
"Financial Initiative Launched to Help Floridians" by The Floridian's Daniel Molina – As the state of Florida works its way through the first week of having its economy up and running again, many Floridians are still worried about the impact that COVID-19 will have not only on their health but also on their financial security as well. This fear has cause the Florida leadership to respond with an initiative. In a new survey from MoneyWise Florida, over two-thirds of Floridians are worried about the impact that the current pandemic will have on their family's financial security, and Florida's CFO Jimmy Patronis is leading a diverse coalition in launching MoneyWise Florida, which is a statewide financial education initiative meant to help protect the fiscal lives of Floridians. In a statement, Patronis explained the goal of MoneyWise Florida, detailing that "financial literacy is key to a strong financial future." He added that "financial literacy is vital to ensuring Floridians are financially successful, and it is important that we are providing the tools necessary to ensure for a strong financial future." As a result, "as Floridians continue to face the impacts of COVID-19, it is more important than ever to take advantage of these resources and educate yourself and family on how to manage finances." The initiative has received sponsorship from Suncoast Credit Union as well.
"Demings not Taking Press Questions in Conference Calls" by The Floridian's Daniel Molina – Florida Rep. Val Demings (D), a frontrunner to become Biden's Vice-Presidential candidate, is slamming the Trump administration's response to the coronavirus ahead of Vice President Mike Pence's (R) stop in the sunshine state. During a video conference that was hosted by the Florida Democratic Party, Demings argued that this is just "another smoke-and-mirrors moment," explaining that "the president and vice president want you to take your eyes off the real condition on the ground." She added that the Trump administration wants Americans to "pay no attention to the people who have died," and to "pay no attention to the people who are sick." During an interview with Orlando's WFTV9, Vice President Biden showed his interest in picking Demings as his running mate, saying that Demings "is one of a group of close to a dozen really qualified and talented women who are on a list." However, during the conference call with reporters, they were not allowed to ask Demings questions, and the conference was abruptly ended when she was asked about Biden's endorsement and possible chance of joining him on the campaign trail.
"Pence in Florida as coronavirus lockdowns relax, economy reopens" by Fox Business' Audrey Conklin – Vice President Mike Pence visited Florida Gov. Ron DeSantis in Orlando on Wednesday to discuss the state's reopening progress as coronavirus restrictions ease across the country. Pence was scheduled to talk to the governor and drop off protective equipment at a nursing home while tourism, the state's biggest industry, continued taking steps toward reopening. Florida's stay-at-home orders began on April 3, and on April 17, DeSantis approved the reopening of select state beaches and parks with guidelines in place. Restaurants reopened soon after with social distancing rules, and gatherings have been limited to a maximum of 50 people. Pence and DeSantis visited a burger restaurant called Beth's Burger Bar that has been operating at 50-percent capacity. "America is coming back, better than ever!" the vice president wrote in a Wednesday tweet. He added in a second tweet: "Florida is leading the way to Open Up America Again! Businesses across the state are safely reopening their doors, and we were thrilled to have had lunch at a great small business, [Beth's Burger Bar.]"
"As Pence stands by, DeSantis unleashes on former health official" by Politico's Matt Dixon – As Vice President Mike Pence quietly looked on, Gov. Ron DeSantis unleashed his temper on a former state employee at the center of a debate over Florida's coronavirus data. DeSantis, visibly annoyed and raising his voice, blasted Rebekah Jones, age 30, who was fired this week from the Florida Department of Health after she raised doubts about the veracity of coronavirus testing data on the Florida Department of Health's Covid-19 dashboard. "She's not a data scientist. She is somebody that has a degree in journalism communication and geography," DeSantis told reporters in Orlando, growing animated. "She is not involved in collating any data, she does not have the expertise to do that." Pence, in town to discuss the state's pandemic response and tour a long-term care facility, stood by as DeSantis, a Republican, criticized Jones professionally and noted her pending legal issues. "She is also under active criminal charges in the state of Florida for cyberstalking and cyber sexual harassment," said DeSantis. "I asked the Department of Health to explain to me how someone would be allowed to be charged with that and continue on."
"Renters across South Florida facing potential evictions beginning in June" by WSVN – More and more people across South Florida are finding themselves out of work. Renters across South Florida are dealing with a living nightmare. Long lines of people throughout South Florida have lined up for emergency rent assistance because they have lost their jobs and don't have the money to pay their bills. "I have been out of work since March 20th," one woman said. Another woman said, "It is just a situation that you would never think you would be in." Rent assistance was supposed to be a lifeline for those out of work to keep them in their homes. But there is not nearly enough money to help everyone who needs it, and most programs have stopped accepting applications. John De La Hoz, who is struggling to pay rent, said, "So I started Monday morning, called about 100 times between 9 a.m. and 5 p.m. At no point was there a call waiting or an answer. It was just busy the entire time." John De La Hoz has five young children and lost his job as a bellman at a hotel on Miami Beach. De La Hoz said, "Luckily, I had some money saved. I know some people did not have money saved, but I'm down to the last 100." With just $100 in the bank, John has not been able to pay his rent for two months. Despite calling the Miami Beach Rent Relief program many times over, he never got through the first day.
"Many of Florida's unemployed are still waiting for help" by News 4 Jax's Mike Vasilinda – Florida has paid out more money in unemployment claims over the last five weeks than all of the last four years combined, but tens of thousands of people applying for unemployment remained in limbo as of Wednesday. "All of our phone lines are busy and we are unable to offer a callback option." That line is quickly becoming a familiar sound to the unemployed. Brooke Stanton said she has heard the message hundreds, if not thousands, of times. Her call log shows six calls were placed on Monday. "To this date, I still haven't spoken to a human being," Stanton said. I haven't gotten through at all." The man in charge, Department of Management Services Secretary Jonathan Satter, said he has about 6,000 people answering phones at call centers across the state. "We tell people don't call 108 times," Satter said. The state still can't keep up with the call volume. "Yesterday we had a million phone calls," Satter said. "We've had 15 million phone calls since March 15. We haven't gotten to most of those. Most of those people are hanging up. It's as upsetting to me as it to the callers." Satter said if people are calling about a claim, they should be prepared to wait longer than an hour. Monday, for instance, calls to check on claims were averaging an hour and 39 minutes. He said the best time to call is late in the afternoon.
"Short-term rentals get green light to re-open in Florida" by First Coast News' Jeff Valin – The State of Florida is reopening a key part of its suffering tourism industry. As of Wednesday, short-term rental lodging businesses can start accepting guests, per approval of their county's plans submitted to the state. "I think the new safety procedures that have been released are reasonable," said short-term rental owner Blake Souder, of St. Johns County. Those rules, like the ones established in Duval and other counties, must be at least as stringent as state guidelines, which closely follow those set forth by the CDC. Although they can vary between counties, they include minimum social distancing of six feet, staggered check-in times, minimum times to sanitize rooms between visitors, and number of people in a visiting group. There are also prohibitions of accepting visitors from states where COVID-19 levels exceeds certain thresholds. For example, visitors aren't allowed to book short-term rentals if they're coming from a state with more than 500 cases of coronavirus per 100,000 residents. According to the CDC's online tracker, as of May 20, those states included Massachusetts, New York, Connecticut, New Jersey, Rhode Island, Delaware, Maryland, Michigan, Illinois, Louisiana, and Nebraska, plus the District of Columbia. Souder said the geographical bans might pose a challenge.
"Florida Governor Defends Firing Of Top Data Scientist" by WGBH News' Greg Allen – Florida Gov. Ron DeSantis is defending the firing of the state's top data scientist tracking the coronavirus pandemic. Rebekah Jones was ousted from her position with the Health Department Monday. She says she was let go for refusing to manipulate data to support the state's reopening. When first asked about Jones' dismissal, Gov. DeSantis on Monday called it a "nonissue." He said he understood from an email she sent her supervisor that "she was tired and needed a break." In a statement later that day to The Miami Herald, DeSantis's communications director, Helen Aguirre Ferré, said, "Rebekah Jones exhibited a repeated course of insubordination during her time with the department, including her unilateral decisions to modify the Department's COVID-19 dashboard without input or approval from the epidemiological team or her supervisors." In Orlando Wednesday, where he was with Vice President Mike Pence, DeSantis took up the charge of insubordination, and attacked Jones's claims that she created the state's highly-praised COVID-19 portal. "She is not the chief architect of our web portal, that is another false statement, and what she was doing was she was putting data on the portal, which the scientists didn't believe was valid data."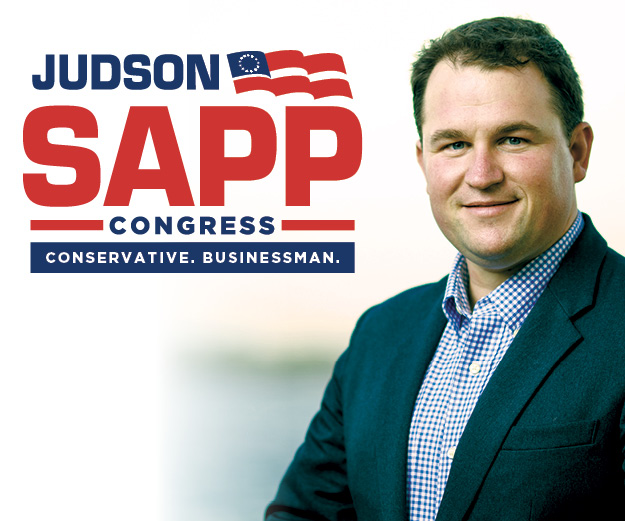 "Global coronavirus cases surpass 5 million" by Fox News' David Aaro – Global cases of the novel coronavirus surpassed 5 million early Thursday, nearly five months after the first infection was reported in the Chinese city of Wuhan. The virus has now spread to more people in under six months than the total number of severe flu cases each year, which is estimated to infect about three to five million globally, according to the World Health Organization (WHO). The U.S. has recorded the most COVID-19 cases, with more than 1,551,853 total infections and at least 93,439 deaths from the virus. However, a new phase in the virus' spread has occurred within the past week, as Latin America recently overtook the U.S. and Europe in having the largest portion of new cases each day. Brazil — South America's most populous country — recently surpassed Germany, France, and the United Kingdom to become the third-largest outbreak in the world, behind only the U.S. and Russia, according to data from Johns Hopkins University. They now have more than 291,579 confirmed coronavirus cases and at least 18,859 deaths from the virus. The country had just 125,000 cases as of two weeks ago, which are rising at a pace second only to the U.S. Latin America accounted for roughly a third of the 91,000 COVID-19 cases reported earlier this week, according to Reuters. Europe and the U.S. each accounted for just over 20 percent.
"Supreme Court blocks release of Mueller grand jury documents to House" by CNN's Ariane de Vogue – The Supreme Court on Wednesday temporarily blocked the release of former special counsel Robert Mueller's grand jury material to the Democratic-led House of Representatives. The House Judiciary Committee has been attempting to obtain the documents that the special counsel's prosecutors collected from witnesses about President Donald Trump, and the ruling continues the fight between the White House and Congress over subpoena power. The material at issue includes portions of Mueller's report that were redacted to protect grand jury information and underlying grand jury testimony and exhibits that related to certain individuals and events described in the report. The White House and Justice Department had asked the Supreme Court to block the release of the material to give them time to file a full appeal. In the brief, unsigned order, the justices set out a time period asking for briefs by June 1. Such a timeline suggests they will decide before this term ends whether to take up the case. There were no noted dissents. A federal appeals court in March sided with the Judiciary Committee, saying that lawmakers had a "compelling need" to view the secretive details.
The Justice Department asked the Supreme Court to block the release of the materials, arguing it would suffer "irreparable harm" if it had to turn over the grand jury records before lawyers could file their appeal, since the documents will have already been released to Congress.
"Chinese Companies Could Be Forced to Give Up U.S. Listings Under Senate Bill" by WSJ's Dave Michaels – Chinese companies could be forced to give up their listings on American stock exchanges under legislation approved by the Senate on Wednesday. The bill, which was passed unanimously, addresses investor-protection concerns that have lingered for years but gained political traction as tension between the U.S. and China grew. Chinese companies such as Alibaba Group Holding Ltd. and Baidu Inc. have together raised tens of billions of dollars through listings on U.S. exchanges. At the heart of the dispute is China's unwillingness to grant routine access to audit records sought by American regulators. Companies that sell shares publicly in the U.S. are legally required to be audited by firms that are inspected by the Public Company Accounting Oversight Board, an audit watchdog. "All the rest of us want is for China to play by the rules," Sen. John Kennedy (R., La.), who wrote the legislation with Sen. Chris Van Hollen (D., Md.), said Wednesday on the Senate floor. "This has gone on for years and years." The oversight board, known as the PCAOB, and the Securities and Exchange Commission have long tried to negotiate with China for access to the audit records. Those efforts have largely failed, while regulators have been unwilling to kick the companies off the New York Stock Exchange or the Nasdaq Stock Market.
"Sean Hannity warns New Yorkers to 'grab your wallets' because 'you're about to get robbed'" by Fox News' Victor Garcia – Sean Hannity called for America to reopen "right away" Wednesday, saying that the time had come to eliminate "one size fits all" lockdown orders before slamming New York's response to the coronavirus emergency. "This is the cover of The New York Post tomorrow," Hannity said, as a graphic displayed the front page of the tabloid's Thursday edition. "It reads, 'The Big Apple is dying. Its streets are empty. Tens of thousands of have been plunged into poverty. Our leaders have no plan, no answers. New Yorkers have already learned to social distance. Businesses can adjust. The elderly and sick can continue to be isolated. But it needs to end. Now,'" Hannity said, quoting columnist David Marcus. "Here's my prediction," the host went on. "New York City, New York state leaders, so-called leaders, they will not listen until it's too late. "Grab your wallets if you live in New York. You're about to get robbed," Hannity warned. "They are going to rob you because they'll never be able to get their way out of this mess they created." Hannity criticized the initial stay-at-home order, saying it may have killed more people than the coronavirus.
"Michael Cohen to be released Thursday and will serve remaining prison sentence at home" by CNN's David Shortell and Paul LeBlanc – President Donald Trump's former personal attorney Michael Cohen will be released early from prison on Thursday and is expected to serve out the remainder of his sentence at home as coronavirus continues to spread behind bars, according to a person familiar with the matter. Cohen will be released on furlough while he completes the process of being moved to home confinement, the person said. Cohen was serving a three-year sentence in New York after pleading guilty to lying to Congress, tax charges and two campaign finance charges for facilitating hush money payments to two women who alleged affairs with Trump. Trump has denied having affairs with the women. The Wall Street Journal was first to report on Cohen's impending release. Cohen's lawyers did not respond to requests for comment. Cohen's shift to home confinement comes as the Justice Department and the Bureau of Prisons have released scores of nonviolent and vulnerable inmates early as the pandemic grew in the corrections system. Across federal and state prisons, thousands of inmates have tested positive for the virus — many of whom showed no symptoms when they were infected. As a result, Cohen and dozens of other inmates at Otisville were placed in quarantine after being notified that they would be released and serve the remainders of their sentences in home confinement. Cohen had anticipated being released earlier this month but his release was delayed as the agency's conditions for early release amid the pandemic were narrowed. The Bureau of Prisons at first released guidelines that called for prisoners to have served at least half of their sentence to be considered for potential release.
"SBA Under Spotlight as Frustrations with Aid Programs Grow" by WSJ's Amara Omeokwe – Since its launch nearly two months ago, the government's rescue effort for small businesses has been peppered with complaints over terms of the loan programs and the piecemeal way the programs have been implemented. In Congress, lawmakers have yet another beef—they can't get answers from the Small Business Administration, which is leading the effort. Senate Minority Leader Chuck Schumer (D., N.Y.) has sent eight letters to SBA Administrator Jovita Carranza since March, and hasn't received one response, aides say. In a statement, Mr. Schumer faulted the SBA for what he called its "lack of transparency and unresponsiveness." It isn't unusual for Mr. Schumer to criticize agencies run by appointees of Republican President Trump, but frustration with the SBA's handling of its small business rescue programs extends to small business advocates—and across the aisle. Sen. Marco Rubio (R., Fla.) told reporters recently that he has sought to get top SBA officials to appear before the Senate Small Business Committee that he chairs. "At some point we need to have a hearing, and we've been trying to get the right people," Mr. Rubio said. "We're going to be patient, but not forever." An SBA spokesperson said Ms. Carranza, along with Treasury Secretary Steven Mnuchin, have participated in conference calls with congressional small business panels, and that "agencies on the frontline of pandemic economic response have been focused on those efforts throughout May."
"Trump says he will finish hydroxychloroquine regimen in 'about 2 days'" by Fox News' Andrew O'Reilly – President Trump on Wednesday afternoon said he will finish his treatment of hydroxychloroquine in "about two days" — just days after he announced that he was taking the antimalarial drug as a preventative against the novel coronavirus. If Trump finishes his treatment of hydroxychloroquine on Friday, it would mark 14 days from the time that Vice President Mike Pence's Press Secretary Katie Miller tested positive for COVID-19. Trump first announced on Monday that he was taking the antimalarial drug, adding that he consulted with the White House physician before starting the treatment. Dr. Sean Conley, the president's physician, said in a statement Monday night: "After numerous discussions he and I had about regarding the evidence for and against the use of hydroxychloroquine, we concluded the potential benefit from treatment outweighed the relative risks." Hydroxychloroquine is a widely used antimalarial drug that the president has touted as a possible treatment for COVID-19. But its effectiveness for treating coronavirus has been a subject of debate: A recent analysis of the use of the drug to treat COVID-19 patients in U.S. veterans' hospitals found no benefit to using the drug and that there were more deaths among those given hydroxychloroquine versus standard care. The nationwide study, which was released last month, was not a rigorous experiment. And Trump has continued to defend the use of hydroxychloroquine to treat the novel coronavirus and slammed the demoted government scientist who filed a whistleblower complaint claiming he was removed from his post for disagreeing with the Trump administration's push to use the drug.
"Internal divisions linger as GOP push grows for new recovery package" by CNN's anu Raju and Lauren Fox – Senate Majority Leader Mitch McConnell has kept fellow Republicans at bay by saying Congress should wait before passing another rescue package — but that could soon change. Publicly and privately, Republicans are signaling that they believe the Senate will have to move beginning in June on another recovery package, calls that many believe will intensify next month after senators hear concerns about the deteriorating economy in their states during next week's Memorial Day recess. And some are quietly urging President Donald Trump to get more involved. Sen. Lindsey Graham, a close Trump ally and chairman of the Senate Judiciary Committee, said he's pushing Trump to get behind a plan to pump more money into infrastructure projects — even though that idea has gotten an icy reception from McConnell so far. "I want to do infrastructure," Graham, a South Carolina Republican, said to CNN. "I told Trump, this is the time. We got it teed up. This is the time to go big. … It really is a once-in-a-lifetime opportunity to give a facelift to the country." Graham isn't alone. Other powerful members of the Senate GOP Conference, including two committee chairmen — Sens. Roy Blunt of Missouri and Roger Wicker of Mississippi — want to move on an infrastructure package to pump money into roads, bridges and transportation projects.
"Self-Employed Aren't Counted in Wave of Unemployment Claims" by WSJ's Sarah Chaney and Kate King – Hundreds of thousands of self-employed and gig-economy workers are receiving unemployment benefits for the first time through a temporary coronavirus-related program, but those claims aren't reflected in overall totals since the pandemic started more than two months ago. The Labor Department's weekly jobless claims report, due out Thursday, is expected to show that millions of workers filed claims again last week. Initial weekly claims have been declining since a peak of nearly seven million at the end of March, but have remained historically high. The omission of self-employed workers means the actual number of people seeking claims has been higher since the federal program called pandemic unemployment assistance, included in a stimulus package approved in late March, got under way. While those workers don't appear in the weekly claims number, they show up in data from the states. "The pandemic unemployment assistance program is giving us a view into a segment of the workforce that's harmed during a recession that we don't typically get," said Dante DeAntonio, an economist at Moody's Analytics. "It gives us a better handle on the scope of what's happening." States have been paying out unemployment benefits to the newly eligible workers in recent weeks. As of Tuesday, 43 states were making such payments, a U.S. Labor Department spokeswoman said.

President Donald Trump @realDonaldTrump– China is on a massive disinformation campaign because they are desperate to have Sleepy Joe Biden win the presidential race so they can continue to rip-off the United States, as they have done for decades, until I came along!

Nancy Pelosi @SpeakerPelosi–The House's long-standing right to obtain grand jury information pursuant to the House's impeachment power has now been upheld by the lower courts twice. These rulings are supported by decades of precedent and should be permitted to proceed.

Everyone is too busy looking for an open barbershop today…Kidding