Cover me this, or not…
Miami Herald reporter Mary Ellen Klas appears to have reached into her seldom-used Ebonics lingo bag when she tweeted a picture of several members of Gov. Ron DeSantis' staff not wearing masks or social-distancing.
"The staff of @GovRonDeSantis doesn't need no masks," tweeted Klas.
take our poll - story continues below
Completing this poll grants you access to The Floridian updates free of charge. You may opt out at anytime. You also agree to this site's Privacy Policy and Terms of Use.
Well, there was good news to report from Miami, where all of DeSantis' staffers were spotted at Thursday's press conference masked up, including the governor's "mystery man" Rob Mons, who was sporting his brown (but scuffed) DeSantis-inspired cowboy boots.
More importantly, DeSantis announced at the press conference that he would be allowing gyms to reopen soon. We are going to guess that this coming Monday, May 18 will be the day when Floridians can start pumping up again and get back to looking like idiots by flexing and putting on a stupid duck face in front of the mirror. You know who you are.
Not saying that "Mystery Man Mons" or DeSantis himself is guilty of this, just putting that out there. READ MORE
Life is a Beach…
There were a few loud protesters at the Miami event advocating for South Florida beaches to be re-opened. Broward County and Miami Beach Mayors Dale Holness (D) and Carlos Gimenez (R) have agreed that May 26 would be the target day beaches would open.
Love for Big Ron…
There isn't much love for DeSantis going around from Florida Democrats these days. But yesterday, when Holness got all fuzzy about DeSantis, telling The Floridian that the governor has been nothing but "accessible" and "responsive," heads began to explode over at the Democratic Party of Florida. READ MORE
The Trail…
Noelle Branning scored a whole bunch of Lee County endorsements for her property appraiser campaign READ MORE
Kat Cammack also got the Clay County Fire Rescue Professionals.
Here is a snapshot of the most up-to-date numbers from the Florida Dept. of Health:
Visit The Floridian


 "DeSantis to open gyms, says access to them is important" by The Floridian's Javier Manjarres – Doral, FL – Gov. Ron DeSantis flew into Miami-Dade County to hold a press conference alongside Lt. Gov. Jeanette Nunez, Miami-Dade Mayor Carlos Gimenez, Broward County Mayor Dale Holness, Miami-Dade County Commissioner Esteban Bovo, and other local officials, to announce the Phase 1 re-opening of Miami-Dade and Broward Counties on Monday May 18th. Miami-Dade and Broward are the last two counties to re-open, as other less populated counties with significantly fewer COVID-19 cases are preparing to enter Phase 2. When he first announced the re-opening of the state, medical procedures like MRI, CAT scans and elective surgeries were allowed to continue, but many of those restrictions that Senator Marco Rubio called "unrealistic" are still in place. From the looks of it, DeSantis himself is probably really looking for Phase 2 to begin so that he can get his hair cut. Actually, many counties are allowing for barbershops to open up, but unfortunately for gym rats like myself and DeSantis. Gold's Gym, LA Fitness, and other gyms are still closed down due to health concerns.
Florida Congresswoman Debbie Mucarsel-Powell (D) surveyed Floridians about how bad the state's unemployment system was. Big Ouch! The results are not good. READ MORE
"Trump rips "rich guys" for betting against America" by The Floridian's Javier Manjarres – With the spread of the Coronavirus continuing to cause havoc on the U.S. economy, a group of "rich guys" are downing the stock market and overall economy for mere personal profit, "betting big against" them as President Donald Trump recently tweeted and appearing to gleefully predict a collapse." "When the so-called "rich guys" speak negatively about the market, you must always remember that some are betting big against it, and make a lot of money if it goes down," tweeted President Trump "Then they go positive, get big publicity, and make it going up. They get you both ways. Barely legal?" Trump's tweet appeared to be directed at Stanley Druckenmiller, but also Paul Tudor Jones. According to CBS Marketwatch, "Druckenmiller's net worth is $4.7 billion, according to Forbes, and his remarks are similar to those from other billionaires, including Paul Tudor Jones. The investor's admonishment also matches those of non-billionaires and economists who warn that the markets may face stiff headwinds as the U.S. tries to restart businesses that have been frozen for months to halt the spread of the deadly pathogen that has infected 4.3 million people, and claimed nearly 300,000 lives worldwide, according to data gathered by Johns Hopkins University."
"Branning Announces Major Lee County Endorsements" by The Floridian's Daniel Molina – Noelle Branning, a Republican candidate for Lee County Tax Collector, has released her first wave of endorsements, which includes Leaders across Lee County. Those endorsing Branning include State Attorney Amira Fox, Public Defender Kathy Smith, Sheriff Carmine Marceno, Senator Lizbeth Beacquisto, Representative Spencer Roach, Representative Ray Rodrigues, Property Appraiser Ken Wilkinson, Representative Matt Caldwell and Clerks of Courts Linda Doggett. In a statement, Branning said that she was "grateful to know I have earned the trust and support of so many leaders in our community, who recognize my experience, leadership skills, and conservative principals best qualify me for the office of Tax collector." She added that those endorsing her "understand I will work tirelessly on your behalf to ensure we have the most accountable and efficient Tax Collector's office in the state of Florida." Should she be elected, Branning plans "to continue to utilize innovation and technology to streamline the services of the Tax Collector's office to more conveniently and efficiently serve the growing needs of Lee County taxpayers, while enhancing cyber security to protect personal and sensitive information."
"Popack Donates Masks for Health Care Workers" by The Floridian's Daniel Molina – The COVID-19 pandemic has caused much stress to Americans over the safety and healthcare of family and friends, the financial stability of homes and the economy, and numerous other concerns that are quickly trying to be answered. In response to the growing frustration and attack on the mental well-being of Americans, Miami Dade County has received an effective boost from Miami-Dade County Mayor Carlos Gimenez (R), Commissioner Esteban "Steve" Bovo and John W. Newcomer, M.D., who took part in an event in Citrus Health Network to receive a donation of 5,000 KN95 masks from local real estate executive Moshe Popack. The masks were donated to Thriving Mind South Florida, which is the Managing Entity tasked with managing the mental health and substance abuse safety net for Monroe and Miami-Dade counties. Thanking Popack for the healthcare donation, Mayor Gimenez added that "May is National Mental Health Awareness Month, so this donation goes a long way to help our community meet the mental health care needs of the uninsured residents whom Managing Entities serve."
"Rubio Questions SBA's Disaster Assistance Preparedness" by The Floridian's Daniel Molina – As Floridians continue to battle the COVID-19 pandemic, the state looks to slowly open the economy back up in a manner that is both healthy and productive. However, with the coronavirus still posing a threat to society and the economy at large, hurricane season is just around the corner. Florida Senator Marco Rubio (R), the Chairman of the Senate Committee on Small Business and Entrepreneurship, asked Jovita Carranza, the Administrator of the U.S. Small Business Administration, to provide information on the SBA's Office of Disaster Assistance preparedness to respond to potential natural disasters that could arise in the upcoming months in advance of the 2020 Atlantic hurricane season that is set to begin on June 1st. In a letter directed to Carranza, Senator Rubio wrote that "the federal government has a significant role in preparedness, response, and recovering from natural disasters for all Americans impacted, no matter the origins." Furthermore, he asserted that "we must ensure that all proper resources will be available and dispersed to the citizens of our nation in a timely manner."
"OPINION: We Need the 'Great American Comeback' Plan — NOW!" by Rep. Ross Spano via The Floridian – Until recently, we enjoyed one of the most prosperous times in our nation's history. Under the leadership of President Trump and Republicans in Congress, unemployment was at a 50-year low, wages were on the rise, and sales on main street were booming[1] — and then the invisible enemy (COVID-19) hit our shores. In just two months, much of this economic progress evaporated, devastating the small businesses that employ 47% of Americans.[3] Yet, despite significant challenges at every level of government, I remain optimistic that, working together, our nation will overcome this unforeseen trial and our economy will come roaring back! After listening to my constituents, small businesses, and neighbors across Florida's 15th District, it is clear that there is light at the end of the tunnel. I know and have seen firsthand, that our small business community is fighting to keep the American dream alive. As a former small business owner, I know the kind of grit and determination it takes to succeed against significant odds. Helping these small businesses thrive is one of the reasons I ran for Congress. To that end, I have outlined an economic recovery plan, the 'Great American Comeback. This 4-pillar plan provides the "guiding principles" to steer our country, and our community, through this crisis and back to prosperity.
"I-75 reopens in southwest Florida as wildfire continues" by Associated Press – A section of Interstate 75 known as Alligator Alley reopened Thursday afternoon after four brush fires that eventually merged in southwest Florida caused it to close a day earlier, authorities said. The four fires merged and grew into a 8,000-acre (3,237-hectare) fire on Thursday, according to an evening tweet from the Florida Department of Agriculture & Consumer Services. The blaze was about 10% contained. The Florida Highway Patrol said on Twitter that troopers had reopened Alligator Alley. The toll road had been closed after smoke caused visibility issues. The agency advised motorists should still proceed with caution. Alligator Alley extends from near Naples on Florida's Gulf Coast, to Broward County in South Florida. On Wednesday night, four fires were burning a total of about 400 acres (162 hectares), officials said at the time. One of the fires threatened about 30 homes in the Collier County area of Golden Gate Estates, according to the Florida Forestry Service. Greater Naples Fire Rescue District Chief Kingman Schuldt told the Naples Daily News that the fires have since displaced several residents and damaged or destroyed structures.
"Fired Florida sheriff who hid in car during Parkland shooting reinstated" by Associated Press – A Florida sheriff's sergeant fired because he sat in a parked car during a 2018 mass shooting at Marjory Stoneman Douglas High School will get his job back along with back pay, according to a statement from the union that represents deputies. The arbitrator dismissed the case against Brian Miller after finding that his due process rights were violated when Broward Sheriff Gregory Tony terminated him, the South Florida SunSentinel reported. Miller earned around $137,000 a year in 2018. A former student gunned down 17 people and injured 17 others when he entered the Parkland, Florida, school on Valentine's Day with an assault-style rifle. He is currently awaiting trial in Broward County. On the day of the shooting, the deputy assigned to the high school, Scot Peterson, took cover while the gunman was inside the building shooting students, an investigation found. He was later fired and charged with multiple counts of child neglect. The shooting exposed widespread failures at the sheriff's office, and eventually led to the ouster of Sheriff Scott Israel.
"Rick Scott balks at federal aid as DeSantis waits to plug Florida's budget holes" by Tampa Bay Times' Jum Turner – A growing number of Florida Republicans are clamoring for Congress to reject providing an additional round of stimulus funding that they say would go beyond helping state and local governments deal with the economic effects of the coronavirus pandemic. Gov. Ron DeSantis has put on hold reviewing Florida's planned $93.2 billion budget for the upcoming fiscal year as he awaits congressional action on a stimulus package. But his predecessor in the governor's office, U.S. Sen. Rick Scott, R-Fla., was on the Senate floor Wednesday arguing that "we are bailing out liberal politicians who cannot live within their means." Scott's comments came a day after 11 Florida legislators signed on to a conservative organization's letter asking Congress to block the latest stimulus effort, which U.S. House Democrats unveiled as a $3 trillion package on Tuesday. The Democrats' plan is intended to help workers and local governments as the national unemployment rate has reached 14.7 percent. But while Democrats control the U.S. House, the plan isn't drawing Republican support, with opposition raised by the White House and U.S. Senate Majority Leader Mitch McConnell, R-Ky.
"Florida Law Firm Preparing To File Lawsuits Against Two Nursing Homes Over COVID-19 Deaths" by CBS Miami – Morgan & Morgan, one of Florida's best-known law firms, is gearing up to file lawsuits against two nursing homes over COVID-19 deaths. The move by the firm comes amid an unsettled legal environment in which Congress and Gov. Ron DeSantis' administration have been asked to shield nursing homes from litigation related to the pandemic. Morgan & Morgan attorney Alexander Clem said the firm will represent at least three families of residents who died at the Opis Coquina Center in Ormond Beach from COVID-19 and that pre-suit notices will be filed in the next 10 days. Opis Coquina Center has had 16 residents die from COVID-19, according to state data. Clem said the firm has also agreed to represent families of residents who died at Suwannee Health and Rehabilitation Center in Live Oak. According to state data, 18 residents at the North Florida nursing facility have died. It was not immediately clear how many families would be involved in lawsuits against the Suwannee facility. Attempts to contact both nursing facilities on Thursday were unsuccessful.
"Politico knocks media for incorrect predictions of DeSantis' Florida reopening following positive rollout" by Fox News' Joseph A. Mulfsohn – Politico had some choice words for the naysayers in the mainstream media who blasted Florida Gov. Ron DeSantis for reopening his state after its latest coronavirus data suggests a sunny outlook. In Thursday night's coronavirus newsletter, Politico reporters Marc Caputo and Renuka Rayasam began by noting that Florida was "not a post-apocalyptic hellscape of coronavirus infection and cadavers stacked like cordwood." "Florida just doesn't look nearly as bad as the national news media and sky-is-falling critics have been predicting for about two months now," they wrote. "But then, the national news media is mostly based in New York and loves to love its Democratic governor, Andrew Cuomo, about as much as it loves to hate on Florida's Republican Gov. Ron DeSantis." Caputo and Rayasam acknowledged that "DeSantis looks more right than those who criticized" his decision to slowly reopen the state, pointing to the fewer than 2,000 dead and the roughly 43,000 cases, which was "a fraction of the dire predictions" that were previously made, also noting that Florida's coronavirus numbers are "dwarfed" by New York's and that "more people reportedly died in New York nursing homes than in all of Florida."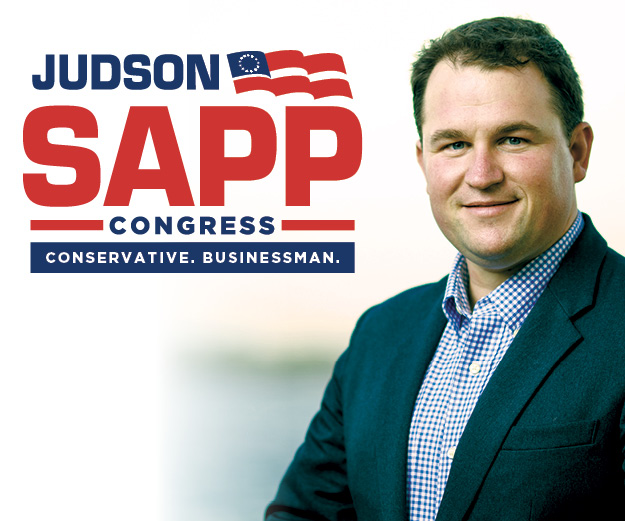 "Pelosi calls $3T coronavirus relief bill Democrats' starting offer as White House issues veto threat" by Fox News' Marisa Schultz – House Speaker Nancy Pelosi acknowledged Thursday the long odds of the Democrats' $3 trillion coronavirus relief legislation of becoming law and suggested the massive bill could be a starting point of negotiations with the White House and Senate. "We're putting our offer on the table, we're open to negotiation," Pelosi said Thursday on the eve of the planned vote on the HEROES Act. Her comments came just as the White House issued an official veto threat on the legislation, accusing Democrats of wanting to pass "long-standing partisan and ideological wish lists" rather than addressing the nation's public health and economic challenges. The White House chided Democrats for making certain undocumented immigrants eligible for the second round of $1,200 direct payments, for including a $25 billion "bailout" for the U.S. Postal Service and for funding vote-by-mail and same-day registration priorities. But at the Capitol, Pelosi framed the legislation — the biggest relief package in history — as a necessary expense to deal with the unprecedented economic and health crisis that has left nearly 85,000 Americans dead and 36 million jobless. "This is really quite an exciting time for us because we have a monumental need for our country at this sad time," Pelosi said.
"Moderate Democrats voice opposition and unease over $3 trillion Covid package pushed by Pelosi" by CNN's Clare Foran, Manu Raju and Haley Byrd – Some moderate Democrats in Congress are expressing unease over, or outright opposition to, the more than $3 trillion coronavirus relief bill that party leaders are bringing to the House floor for a Friday vote. The pushback underscores how House Democratic leaders are being attacked on all sides over the legislation — by congressional Republicans, who have dismissed the legislation as a liberal wish list, as well as within their own ranks by both progressives and moderates. Speaker Nancy Pelosi, a California Democrat, is calling members one-by-one to lock down votes for the recovery plan as a number of her most vulnerable members in frontline districts are nervous about getting behind it, according to a Democratic source involved in the whip effort.
Despite the criticism from both progressives and moderates, House Democrats leaders have expressed confidence that the package will pass the House on Friday. It is not expected to be taken up by the Senate, however, due to Republican opposition. Progressives have expressed frustration that the bill does not go far enough to provide aid to Americans dealing with economic fallout, while some moderates are voicing concern over the massive price tag of the plan and the fact that it does not have widespread bipartisan support.
"Nearly Three Million Sought Jobless Benefits Last Week" by WSJ's Sarah Chaney and Gwynn Guilford – An additional three million workers applied for unemployment benefits last week, continuing a two-month trend of historically high claims as the coronavirus pandemic rippled through the U.S. economy. About 36.5 million Americans have filed applications in the past eight weeks, with weekly totals remaining at or above three million a week. Still, unemployment filings have declined since an initial surge in layoffs drove claims up to a weekly peak of nearly 7 million at the end of March. In 43 states, unemployment applications fell last week. "The numbers are very high, but they're stepping down every week, and I see no reason why that decline in filings wouldn't continue," said Keith Hall, chief economist for the Council of Economic Advisers under former President George W. Bush. "Employers are likely poised to bring people back, but right now we're in a holding pattern." Stocks finished higher as investors digested the claims, U.S. and China tension and efforts to reopen local economies. States including Utah, Texas and Indiana have lifted some business restrictions enacted earlier in the crisis to slow the spread of coronavirus. Governors are seeking to increase testing capacity and build contact-tracing teams as they move toward easing their lockdowns.
"Jordan seeks State Department files on Burisma, after release of new emails" by Fox News' Brooke Singman – The top Republican on the House Judiciary Committee on Thursday requested that Secretary of State Mike Pompeo release all documents related to the Ukrainian natural gas firm Burisma Holdings, where Hunter Biden sat on the board, after emails indicated that the former ambassador to the country may have known more about the firm than she acknowledged during Trump impeachment proceedings. Jordan, R-Ohio, in a letter to Pompeo obtained by Fox News, said that new documents released in a Freedom of Information Act this week "appear to shed new light on the actions of State Department employees during the Obama-Biden Administration in relation to the corrupt Ukrainian energy company, Burisma Holdings, and its founder, Mykola Zlochevsky." Burisma Holdings was at the center of impeachment proceedings against President Trump, after he pressed Ukrainian President Volodymyr Zelensky during a phone call to look into the Biden family's dealings in Ukraine. Former Vice President Joe Biden's son, Hunter Biden, held a lucrative position on the board of Burisma Holdings. In his letter, Jordan called Burisma "notoriously corrupt," referencing its founder's move to allow the firm to "receive mineral licenses without public auction, and noted that former Vice President Joe Biden's son, Hunter Biden—along with former Secretary of State John Kerry's step-son, Christopher Heinz, and Devon Archer" sat on the board.
"FBI seizes GOP senator's phone in investigation of stock trades after coronavirus briefings" by CNN's David Shortell, Evan Perez and Paul LeBlanc – Sen. Richard Burr surrendered his cell phone to the FBI on Wednesday as part of a Justice Department probe into stock transactions he made ahead of the sharp market downturn sparked by concerns over the coronavirus, a senior DOJ official has confirmed. The phone was turned over after a warrant was served on the North Carolina Republican's lawyer, the official said. Use of the warrant had been signed off at the highest levels of the Justice Department, as is protocol, according to the source. The Senate-issued cell phone was Burr's primary device and investigators have asked Apple for information from Burr's iCloud backup, according to a person familiar with the investigation.
The Los Angeles Times first reported the seizure on Wednesday. A law enforcement official told the newspaper that Burr turned over his phone after agents served a search warrant at his home in the Washington area. The warrant and subsequent cell phone seizure mark a notable step in the probe into whether Burr sought to profit from information he obtained in nonpublic briefings about the virus's spread. CNN has reached out to Burr, his attorney, the Justice Department and the FBI for comment. White House press secretary Kayleigh McEnany referred reporter inquiries to Burr's office on Thursday.
"Sen. Burr to Step Aside as Intelligence Panel Chairman While Facing Stock-Trade Probe" by WSJ's Sadie Gurman and Andrew Duehren – Sen. Richard Burr will temporarily step down as the chairman of the high-profile Senate Intelligence Committee after FBI agents seized his cellphone in their investigation of stock trades he made shortly before the coronavirus roiled markets. The seizure of Mr. Burr's cellphone at his Washington-area home and a related search of his cloud-storage accounts represents a major escalation of the department's illicit-trading probe. Law-enforcement officials are examining whether the North Carolina Republican sold stocks based on nonpublic information he learned from Senate briefings anticipating the spread of the coronavirus. The decision to execute a search warrant on a sitting member of Congress was approved at the highest levels of the Justice Department, a senior department official said. Such a move also requires federal prosecutors and agents to persuade a judge there is probable cause to believe a crime has been committed. Mr. Burr, who has denied wrongdoing, told reporters on Capitol Hill Thursday he will continue to cooperate with the intensifying investigation. "This has become a distraction to the work on a committee that's really, really important to the national security and a distraction to its members, and I thought this was the best thing to do," Mr. Burr told reporters.
"Sen. Kelly Loeffler of Georgia turns over stock documents to Justice Dept., SEC, Senate ethics panel" by Fox News' Dom Calicchio – U.S. Sen. Kelly Loeffler, R-Georgia, has turned over personal stock documents and other information to federal authorities amid scrutiny over transactions she allegedly made after attending a January government briefing on the coronavirus, Fox News confirmed Thursday. "Senator Loeffler has forwarded documents and information to DOJ, the SEC, and the Senate Ethics Committee establishing that she and her husband acted entirely appropriately and observed both the letter and the spirit of the law," a Loeffler spokesperson told Fox, referring to the Justice Department and the Securities and Exchange Commission. "The documents and information demonstrated her and her husband's lack of involvement in their managed accounts, as well the details of those accounts," the spokesperson added. "Senator Loeffler has welcomed and responded to any questions from day one." Loeffler's office would not say whether the senator spoke directly with law enforcement officials. "No search warrant has been served on Sen. Loeffler. She has followed both the letter and spirit of the law and will continue to do so," the spokesperson added. Between the day of the virus briefing, Jan. 24, and feb. 14, Loeffler and her husband sold stock worth between $1.2 million and $3.1 million, and purchased stock in a maker of software that helps people work from home — just before millions of workers were forced to leave their offices amid coronavirus business rules, The Daily Beast reported.
"Rick Bright plans to start his new job working on coronavirus treatments and vaccines next week" by CNN's Kaitlan Collins and Jake Tapper – Rick Bright will start his new job in a role inside the federal government's coronavirus response next week, his attorneys said Thursday. A Department of Health and Human Services source told CNN that Bright has been offered the job of second-in-command of the Accelerating Covid-19 Therapeutic Interventions and Vaccines partnership. The partnership has been granted about $1 billion from the HHS budget to help fight the pandemic. Bright's lawyers said in a Thursday evening news release that he plans to report to that job next week now that it has been identified. "Contrary to administration talking points, Dr. Bright has never refused to report to NIH, and now that his position there has been identified, he plans to begin next week," the attorneys said in a statement. "Dr. Bright is fully prepared to step into this new role unless Secretary Azar honors OSC's request and grants a stay of his reassignment." In response to his allegations of retaliation and a slow federal response, HHS said in a statement Thursday that Bright had not shown up to work despite receiving the same salary he did in his former role. "His whistleblower complaint is filled with one-sided arguments and misinformation. HHS is reviewing the complaint and strongly disagrees with the allegations and characterizations made by Rick Bright," an HHS release said.
"Appeals Court Revives Maryland, D.C. Emoluments Lawsuit Against Trump" by WSJ's Brent Kendall – A divided federal appeals court Thursday revived a lawsuit by Maryland and the District of Columbia alleging President Trump is illegally profiting from his office. The Fourth U.S. Circuit Court of Appeals, with all active judges participating, ruled 9 to 6 that Mr. Trump hadn't met the high legal requirements for obtaining dismissal of the case while it was still in its infancy at the trial-court level. The court said it recognized that the lawsuit made novel claims, but it said the president hadn't made a "clear and indisputable" showing that the lawsuit was so misguided that it had to be dismissed now. Judge Diana Gribbon Motz, writing for the majority, rejected claims that courts have no role in reviewing whether Mr. Trump is violating the Constitution's emoluments clauses, which prohibit the president from receiving things of value from foreign and state governments. "The notion that the president is vested with unreviewable power to both execute and interpret the law is foreign to our system of government," Judge Motz, a Clinton appointee, wrote. The emoluments lawsuit filed by Maryland and D.C. alleges the Trump International Hotel and related operations in the nation's capital have an unfair advantage over competing businesses in the region because foreign-government entities and other customers have sought to use Trump-owned properties to ingratiate themselves with the administration.

President Donald Trump @realDonaldTrump —Where is the 302? It is missing. Was it stolen or destroyed? General Flynn is being persecuted! #OBAMAGATE

Chuck Schumer – "This administration has been totally derelict in coming up with a testing program."

Everyone is too busy looking for an open barbershop today…Kidding