Cruise Ships Dock in Fort Lauderdale
No one wanted them here but they finally docked on Thursday afternoon.
Fourteen patients were sent via ambulance to two area hospitals including Broward General Hospital. READ MORE
take our poll - story continues below
Completing this poll grants you access to The Floridian updates free of charge. You may opt out at anytime. You also agree to this site's Privacy Policy and Terms of Use.
Pathetic
The U.S. is one month into the pandemic and House Democrats are already investigating the Trump administration over delays and lack of action. Talk about desperation on their part.
Then again, this is an election year and they don't have time on their side. During the 9/11 Commission, as Rep. Adam Schiff cites, the investigation took place and was concluded years after the terror attacks.
Again, Democrats only have until November of this year to try to make this all about Trump.
If you are a Democrat, you should be ashamed at your national leaders for politicizing this deadly pandemic like this. It's shameful. READ MORE
The numbers keep rising…
Here is a snapshot of the most up-to-date numbers from the Florida Dept. of Health:
Visit The Floridian


 "Ted Deutch pushes Coronavirus awareness and grows his beard" by The Floridian's Javier Manjarres – For years, Rep. Ted Deutch (D) has been re-election to the U.S. House of Representatives without ruffling too many feathers, that was until Donald Trump won the presidency in 2018. Rep. Deutch is considered to be a "liberal Democrat" who has championed just about every issue the "liberal" faction of the Democratic Party has offered up. Now, with the 2018 election and rise of the new "Progressive" and Socialist-lite 'Squad" in the House of Representatives, Deutch looks and sounds more "moderate." Since President Trump took office, Deutch has come out of his shell and has led the charge to impeach the 45th President of the United States. Deutch didn't just vote for impeachment, he championed the cause in the House Judiciary Committee, which offered up the two articles of impeachment for a vote.
 The impeachment of President Trump made Deutch a household name and showed a much tougher side of the father of three.
"Coronavirus infected cruise ship patients arrive in Fort Lauderdale (Images)" by The Floridian's Javier Manjarres – At about 6:20 pm, the first ambulance carrying a Coronavirus patient from the Holland America cruise ship arrived at Broward General Hospital in Fort Lauderdale, Florida. It is believed that 14 ill passengers were taken off the two ships, with 10 being transported to Broward Health and the other 4 to a facility in Miami-Dade County. Security at the Hospital is tight, as several Fort Lauderdale Police patrol vehicles are now blocking the entrance to the Emergency Room where the Coronavirus triage tent has been set up now for a couple of weeks. Outside of this tweet from about an hour after the first patient arrived, Broward Health has been tight-lipped about their COVID-19 capabilities and deficiencies. The Floridian has reached out to the group's communications team on several occasions, but aside from receiving an acknowledgment of our inquiry, Broward Health is not responding to any of our COVID-19 questions.
"OPINION: Democrats Want to Deny Loans to Americans Who Need Them the Most in this Crisis" by Steve Stanton via The Floridian – Even after the latest coronavirus relief bill, Democrats are still playing politics to try to cram through parts of their agenda that will ultimately hurt the Americans who need help the most. Coronavirus is an unprecedented challenge that has caused millions of Americans to be faced with a financial crisis through no fault of their own, but one that does not appear on track to be ending anytime soon. As of today, 6.6 million Americans have filed for unemployment, a record number that marks one of the most devastating in our lifetimes. Yet, in the spirit of "never let a good crisis go to waste," Democrats have been playing politics with coronavirus relief efforts, with some Democrats like California Governor Gavin Newsom even going so far as to tell Democrats in Washington that coronavirus is an "opportunity" to implement a liberal agenda that never could have passed on its own.
"Trump Campaign Demands Sessions To Stop 'Misleadingly' Ties to the President" by The Floridian's Mona Salama – President Trump's campaign is demanding former Attorney General Jeff Sessions to stop "misleadingly" and "confuse President Trump's loyal supporters in Alabama" in his campaign mailer that promoting ties to the president in his effort to win back his old Senate seat. In a letter to the Sessions campaign, that was obtained by The New York Times, the Trump campaign called Sessions' claim that he is the president's top supporter "delusional" and the President is supporting former Auburn football coach Tommy Tuberville. The Trump campaign became aware that Sessions was distributing campaign mailer to Alabama voters that mentioned the president name 22 times. "The Trump campaign has learned that your U.S. Senate campaign is circulating mailers like the one I have enclosed, in which you misleadingly promote your connections to and 'support' of President Trump," Michael Glassner, the Trump campaign's chief operating officer wrote in the letter sent on Tuesday. "The enclosed letter and donor form in fact mention President Trump by name 22 times. The letter even makes the delusional assertion that you are President 'Trump's #1 supporter.'"
"Pelosi Forms New House Committee To Oversee Trump Administration Coronavirus Response" by The Floridian's Mona Salama – Speaker Nancy Pelosi (D-CA) announced she is creating a special House committee to oversee the Trump administration handling of the historic $2 trillion relief package and its ongoing response to the coronavirus pandemic. "The committee will be empowered to examine all aspects of the federal response to coronavirus and to assure that the taxpayers' dollars are being wisely and efficiently spent to save lives, deliver relief, and benefit our economy," Pelosi said on a conference call with reporters Thursday morning. "The panel will root out waste, fraud and abuse; it will protect against price-gauging, profiteering and political favoritism. We need transparency and accountability." Pelosi has tapped Rep. Jim Clyburn (D-SC), the House Majority Whip, to lead the "House Select Committee on the Coronavirus Crisis." The bipartisan panel would be tasked to ensure "are spent carefully and effectively" and will investigate how the private sector is spending its government funds.
"Miami Beach PD ignoring media over Andrew Gillum overdose incident" by The Floridian's Javier Manjarres – When former Tallahassee Mayor and 2018 Democratic gubernatorial candidate Andrew Gillum found himself involved in a drug overdose at a hotel on Miami Beach, the rising political star's career took a deep pause. Days later, police crime scene pictures were leaked to The Daily Mail, and an image of a naked Andrew Gillum was taken and released by someone who was in the room. The picture appears to have been taken before police and paramedics arrived. Gillum has put the incident behind him and checked himself into a rehabilitation center shortly after that fateful night. But aside from the leaked crime scene pictures, the Miami Beach Police Department has the body camera footage taken by the two responding police officers but has yet to release them, even after numerous requests. According to Miami Beach Police Spokesman Ernesto Rodriguez, none of the "Photo Request Response" and/or "Public Records Requests" made of the incident have been released, adding that his department would fulfill all requests made "at the same time" once "they are complete," according to the Tallahassee Democrat.
Democrats Want to Deny Loans to Americans Who Need Them the Most in this Crisis
More Coronavirus:
"Florida coronavirus deaths are higher than numbers in official reports" by Sun Sentinel's David Fleshler and Skyler Swisher – Florida's death count from COVID-19 likely stands significantly higher than the official number, indicating the disease is taking a more severe toll than thought, according to interviews with experts and information from local officials.
The number of dead in Florida stood at 144 Thursday, according to the Florida Department of Health. But medical examiners in Broward, Miami-Dade and Palm Beach counties, who represent the hardest-hit part of Florida, have flagged 59 additional deaths that may have resulted from the disease and for which they're awaiting test results. Although a few of these may have been included in the Thursday evening death count, this figure represents a significant backlog that is certain to raise the total. In addition, a lag of two or three days in reporting confirmed cases keeps the official number below the true one.
"South Florida Doctors, Nurses Worried About Treating Patients Amid Pandemic" by NBC 6 – Hospitals across South Florida have become a battleground against the coronavirus pandemic – and many are now preparing for the possibility they may become the new epicenter in a few weeks. One of the hospitals treating the most patients is UM Jackson Memorial Hospital, where emergency room doctors says they're ready for now after seeing an increase of patients with flu like symptoms. Some hospitals are also seeing a surge in admissions as doctors and nurses feel comfortable with preparedness today, but can't completely predict what will happen a week or two from now. "This is unlike anything I've ever seen, the way it spreads," said Dr. Mark Supino, an attending physician. "The symptoms, the potential absence of symptoms and the way it's just hitting everyone." Being prepared for supplies is one thing but being prepared mentally is another. Doctors and nurses say their job is to stay focused and provide care.
"Florida to beef up overwhelmed unemployment system" by Fox 35 Orlando's Jim Turner – Paper applications for jobless benefits will soon be accepted as Florida's rapidly growing ranks of out-of-work people have overwhelmed the online unemployment-compensation system. Gov. Ron DeSantis on Thursday expanded the way people can file applications for benefits while directing agency heads from throughout state government to find employees — many now working from home because of the novel coronavirus — to "beef up" unemployment assistance call centers. He also directed Department of Economic Opportunity Executive Director Ken Lawson to purchase software to add capacity to the online system. "We're in a situation where this system is not handling the needs of the people of Florida in an adequate way," DeSantis told reporters at the Capitol. "So, we need to do more to be able to get relief to the people of Florida." DeSantis also issued an executive order to provide temporary relief from certain mortgage foreclosures and evictions for 45 days.
"Florida emergency management official says 3M selling masks to foreign countries: 'We're chasing ghosts'" by Fox News' Yael Halon – The head of Florida's Division of Emergency Management has accused U.S. mask manufacturer 3M of shipping the critical protective equipment to foreign countries who outbid U.S. buyers — even as hospitals and state officials desperately scramble to secure N95 protective masks for healthcare workers on the frontlines of the coronavirus pandemic. Jared Moskowitz told "Tucker Carlson Tonight" Thursday that he discovered that 3M distributors were prioritizing foreign buyers after they refused to sell him the essential equipment. "For the last several weeks, we have had a boiler room chasing down 3M authorized distributors [and] brokers representing that they sell the N95 masks, only get to warehouses that are completely empty," Moskowitz said. "[We are] being told that our shipments are on cargo planes and the flights don't even appear. We are chasing ghosts. I just decided to turn up the heat and tell people what is actually happening in the N95 mask space."
"Evictions, foreclosures suspended for 45 days as Florida coronavirus cases surpass 9,000" by Miami Herald's Joey Flechas, Decoun Cetoute, and Aaron Leibowitz – One day after the rent was due, evictions and foreclosures in Florida were suspended for 45 days under a statewide order issued Thursday. The measure is meant to help people remain in their homes at a time when people are supposed to stay inside to curb the spread of the novel coronavirus that causes COVID-19. Gov. Ron DeSantis issued the executive order Thursday afternoon to provide some relief for renters and homeowners in an economy battered by the global pandemic. The announcement coincided with soaring unemployment claims in Florida and across the U.S. Nationwide, at least 10 million are out of work. In Florida, 227,000 people have filed for unemployment. As Florida began a month-long "stay-at-home" order, the number of diagnosed COVID-19 cases surpassed 9,000 statewide Thursday evening, jumping by 1,235 from Wednesday. Results from recently increased testing suggest more widespread testing is needed to draw conclusions about how the virus is behaving in the South Florida community, according to experts.
"Florida aircraft manufacturer producing face shields for health care workers" by News 4 Jax' Erik Avanier – A Florida aircraft manufacturing company that's been in the aviation industry for more than 80 years has joined the fight against the coronavirus. According to the Centers for Disease Control and Prevention, the virus is thought to spread mainly between people who are in close contact with one another and through respiratory droplets produced when an infected person coughs, sneezes or talks. So aircraft engineers at Piper Aircraft are now helping nurses and doctors in Florida and Ohio by designing and mass-producing face shields that prevent the transmission of the virus from infected patients. This all started when a senior executive at Piper Aircraft went to the company's CEO and asked what they could do to help nurses and doctors who are on the frontline of the battle. The CEO then spoke with engineers who later came up with an idea to build plastic face shields. "It's a thin piece of plastic that goes from your forehead to just below your chin line. It wraps around so that your eyes are protected, as well as your nose and mouth. There's a piece of foam to keep it comfortable on your forehead and a piece of elastic that runs around the back of your head to keep it in place," said Piper Aircraft Marketing Director Jacqueline Carlon.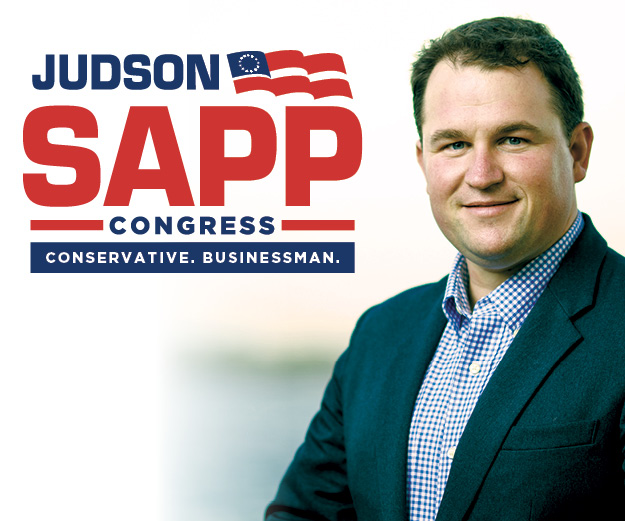 "After mocking Trump for promoting hydroxychloroquine, journalists acknowledge it might treat coronavirus" by Fox News' Gregg Re – After repeatedly mocking President Trump for suggesting on March 19 that hydroxychloroquine could be an effective treatment for coronavirus, media organizations have begun acknowledging that the drug — now approved for emergency use to treat coronavirus by the Food and Drug Administration (FDA) — may be useful after all. Journalists and top Democrats have beaten a similarly hasty retreat from their previous claims that Trump's ban on travel from China was both xenophobic and ineffective. But media outlets' misinformation on hydroxychloroquine was unique because it involved not simply policy disagreements but also suggestive medical advice and directives that could have dissuaded some from seeking certain treatments. "Malaria Drug Helps Virus Patients Improve, in Small Study," The New York Times reported this week, adding: "A group of moderately ill people were given hydroxychloroquine, which appeared to ease their symptoms quickly, but more research is needed."
"Top doctor says White House coronavirus task force still missing 50% of testing data" by CNN's Jason Hoffman and Caroline Kelly – Dr. Deborah Birx said that the White House coronavirus task force is missing 50% of the data for coronavirus tests that have been conducted. Birx, one of the top officials on the White House's coronavirus task force, said Thursday that part of the $2 trillion economic stimulus measure that was signed into law by President Donald Trump requires that all tests conducted get reported to the Centers for Disease Control and Prevention. But Birx says she has not received that data yet. "Well, I'm telling you, I'm still missing 50% of the data from reporting," she said. "I have 660 (thousand) tests reported in. We've done 1.3 million. … So, we do need to see — the bill said you need to report. We are still not receiving 100% of the tests." When pressed about the possibility that 1 in 3 tests had produced false negatives, Birx said, "I haven't seen that kind of anomaly." Birx added that "the number of positive tests is tracking very closely with a number of cases diagnosed." The absent data underscores how issues surrounding testing — including overall volume, public accessibility and timely processing — have remained a steady component of the federal government's coronavirus response.
"Mortgage Relief From Coronavirus Crisis Is Off to Rocky Start" by WSJ's Orla McCaffrey and Andrew Ackerman – Struggling homeowners are flooding their mortgage companies with requests for help as the coronavirus pandemic wrecks the economy. Many are having a hard time getting it. Homeowners say they are waiting hours on the phone just to reach a real person. When they do, some are told that getting an answer could take weeks. That is a troublesome timeline for the many borrowers whose mortgage payments are due in the first half of April. "I'm frustrated and scared," said Chris Colgan, a real-estate agent from Northern Virginia. He said he called his servicer some 15 times in the past month. The $2 trillion stimulus package is supposed to make it easier for homeowners to suspend their monthly payments and temper a potential foreclosure crisis. The difficulty in doing so threatens to squeeze Americans further just as the pandemic puts millions of people out of work. The stimulus legislation that was signed by President Trump says homeowners hurt by the coronavirus or its fallout can ask their mortgage servicer for a so-called forbearance, in which their monthly payments are interrupted for up to six months, and can also request an additional six months.
"Martha McSally says WHO boss should resign over China coronavirus 'cover-up'" by Fox News' Dom Calicchio – The World Health Organization has been "covering up" for China amid the coronavirus outbreak — so its leader needs to go, a U.S. senator said Thursday.
 Sen. Martha McSally, R-Ariz., called on WHO Director-General Tedros Adhanom Ghebreyesus to step down during an appearance on FOX Business' "Mornings with Maria." McSally told host Maria Bartiromo that under the leadership of Tedros, 55, an Ethiopian politician who has led the global health entity since 2017, WHO failed to adequately oversee China's reporting of data related to the coronavirus outbreak, which as of early Friday had sickened more than 1 million people worldwide, with 200,000 recoveries, and killed more than 53,000 people. In the U.S., the virus has sickened more than 245,000 people and killed more than 5,000. Numerous reports have alleged Chinese officials underreported the number of cases in their country, where the outbreak originated, adversely affecting how other nations, including the U.S., have been able to prepare for the pandemic.
"EMTs in New York instructed not to bring cardiac arrest patients to hospital if no pulse is found after administering CPR" by CNN's Debra Goldschmidt and Mark Morales – New York City Emergency Medical Service (EMS) teams who cannot find or restart a pulse while administering CPR on adult cardiac arrest patients have been instructed not to bring those patients to hospitals to mitigate the risk of Covid-19 exposure to EMS workers, according to a memo obtained by CNN and the chair of the regional emergency medical advisory committee familiar with the edict. "In the event a resuscitation is terminated, and the body is in public view, the body can be left in the custody of NYPD," states the memo sent to NYC EMS providers outlining the temporary change issued in response to the ongoing pandemic. If the New York Police Department (NYPD) response is delayed, EMS teams are instructed to call the police department's Dead on Arrival Removal teams, according to the memo. osef Schenker Chair of the New York City Regional Emergency Medical Advisory Committee (REMAC) — which issued the memo — explains that the patients that fall into this category — cardiac arrest patients who fail to regain pulse after CPR in the field — are less likely to be revived and transporting them puts EMS workers at risk. The transport in an enclosed space, the ambulance, can potentially expose EMT's to Covid-19.
"U.S. dairy farmers dump milk as pandemic upends food markets" by Reuters' P.J. Huffstutter – "We need you to start dumping your milk," said his contact from Dairy Farmers of America (DFA), the largest U.S. dairy cooperative. Despite strong demand for basic foods like dairy products amid the coronavirus pandemic, the milk supply chain has seen a host of disruptions that are preventing dairy farmers from getting their products to market. Mass closures of restaurants and schools have forced a sudden shift from those wholesale food-service markets to retail grocery stores, creating logistical and packaging nightmares for plants processing milk, butter and cheese. Trucking companies that haul dairy products are scrambling to get enough drivers as some who fear the virus have stopped working. And sales to major dairy export markets have dried up as the food-service sector largely shuts down globally. The dairy industry's woes signal broader problems in the global food supply chain, according to farmers, agricultural economists and food distributors. The dairy business got hit harder and earlier than other agricultural commodities because the products are highly perishable – milk can't be frozen, like meat, or stuck in a silo, like grain.
"CA doctor says coronavirus patient improving with plasma treatment after several medications failed" by Fox News' Julia Musto – A California doctor and his patient are seeing the effects of a possible breakthrough coronavirus treatment using plasma, which they decided to try after several other options had failed. Appearing on "Fox & Friends" with host Brian Kilmeade, St. Joseph Hospital Director Dr. Timothy Byun said Friday that they had tried drugs like hydroxychloroquine, azithromycin and tocilizumab without seeing any improvements in the patient's conditions. "So, I mean, we really had very little options to consider. We happened to find a plasma from a recovered person who was willing to donate," he explained. "So, that's how it all started." Byun said that his COVID-19 patient has made improvements in a couple of respects since starting on the plasma two days ago. "He has gotten a little bit healthier in terms of his oxygenation setting. He was able to get off the vasopressor medication to increase the blood pressure. He was able to stop that," he remarked. "But, it's really too early to tell whether this treatment has been working."
"Spring cases in limbo without Supreme Court guidance on arguments during pandemic" by CNN's Joan Biskupic – The Supreme Court has yet to announce alternatives for regular oral arguments in pending cases, even as President Donald Trump has declared the national distancing guidelines should continue through April. The justices issued an order on Monday in an April case, as if the month's schedule had not changed amid the death and turmoil of Covid-19. The Court allocated the argument time among various parties in a still-slated April 21 dispute from Oklahoma. That ambiguous order and lack of public notice about how the nine justices may modify their practices for spring cases has only added to the swirl of uncertainty in difficult times. The reluctance to offer alternatives — or provide clarity about possible postponements — reinforces the secrecy around what is already one of the most insular and mysterious institutions of government. Earlier in March as social distancing measures began and government offices closed, the justices indefinitely postponed a slate of 11 cases that were to be heard this month. But the justices offered no suggestion of how those March disputes would eventually be aired or resolved
"Trump negative for coronavirus again, says wearing masks okay" by Reuters' Jeff Mason, Steve Holland – President Donald Trump said he underwent a second coronavirus test on Thursday, using a new diagnostic that produced a result in less than 15 minutes, and it determined he has not been infected. "I think I took it really out of curiosity to see how quickly it worked," said Trump, who also tested negative last month after coming into contact with a Brazilian official who later tested positive for the coronavirus. A White House official said Trump took the newly released Abbott Laboratories (ABT.N) test that offers results in 15 minutes or less. At his daily White House news briefing, Trump said Americans should wear protective face masks if they wish. "If people want to wear them, they can" he said. Scarves work just as well, he said. Dr. Deborah Birx, a member of Trump's coronavirus task force, said the Centers for Disease Control and Prevention is working on a recommendation about masks to add to U.S. guidelines on how Americans can best protect themselves. It is critical, she said, that people do not "get a false sense of security" that they are protected from the virus by wearing a mask, because there are plenty of other ways that infections can occur.

President Donald Trump @realDonaldTrump – We hit 3M hard today after seeing what they were doing with their Masks. "P Act" all the way. Big surprise to many in government as to what they were doing – will have a big price to pay!

Adam Schiff @RepAdamSchiff– After Pearl Harbor and 9/11, we looked at what went wrong to learn from our mistakes.
Once we've recovered, we need a nonpartisan commission to review our response and how we can better prepare for the next pandemic.
I'm working on a bill to do that.