More Good News.
Florida Gov. Ron DeSantis is sounding very optimistic about the current state of the state regarding the spread of the COVID-19 disease. The number of cases in Florida keep decreasing, as are the number of hospitalizations.
During a recent Re-Open Florida Task Force update briefing, DeSantis pointed to the state's low 3.2% ICU rate, comparing it to other states with much higher percentage rates.
The Nikki Fried-less Task Force released a couple more lists of business leaders appointed by the governor to help reopen the state. READ MORE
DeSantis and his task force need to thread the needle when opening the state economy back up. A recent public opinion survey conducted by Quinnipiac University in Florida shows that two-thirds of Floridians polled want the state open for business only after officials say it's OK to do so.
Rep. Anthony Sabatini (R) makes his case for why Florida's economy need to open. READ MORE
Hopping Mad
Florida Congressman Ted Deutch (R) is a bit upset that Texas' ban on abortions during the pandemic is still in place. READ MORE
The Andrew Gillum Saga Continues…
Former gubernatorial candidate Andrew Gillum is still picking up the pieces from his Miami Beach hotel misstep. We wish him well.
The Miami Beach PD has released all the information they have from that fateful night, but have deleted and redacted most of the video and audio from the body cam. Police cover-up? READ MORE
Idiot of the Week, Month, and Year
Rep. Alexandria Ocasio-Cortez (D-NY) is calling for a national work boycott, saying that once businesses start to re-open, Americans should refuse and say, "we're not going back to that." READ MORE
Florida's Trail
Political "Prince of Darkness" Roger Stone has endorsed in the hotly contested GOP congressional primary race in CD 3 READ MORE
Rep. Donna Shalala (D) admits making a mistake on her financial disclosure reports, but her opponent Maria Elvira Salazar isn't buying it. READ MORE
The numbers are flattening…
Here is a snapshot of the most up-to-date numbers from the Florida Dept. of Health:
Visit The Floridian


"Breakdown: Coronavirus Task Force Briefing " by The Floridian's Mona Salama – President Trump and members of his Coronavirus Task Force held a press briefing on the coronavirus at the White House Tuesday evening.Trump began Tuesday's White House briefing announcing that 20 states have announced that they are making "plans and preparations to safely restart their economies in the very near future." Trump said he will be speaking to Georgia GOP Gov. Brian Kemp after the briefing to ask him whether people entering businesses being allowed to reopen, such as nail salons, would be tested. Trump said that he would personally asking Harvard University to return nearly $9 million from the CARES Act coronavirus relief package it was granted as part of the previous coronavirus relief package. Treasury Secretary Steve Mnuchin asserted that there would be consequences for larger companies taking from the pot of Paycheck Protection Program funds meant for small businesses. Mnuchin gave an estimate number of "over 30 million jobs" when asked how many jobs have been saved with the PPP.
"Kolfage Endorses Kat Cammack for Congress" by The Floridian's Daniel Molina – Brian Kolfage, an Iraq War Veteran and the founder of "We Build the Wall," announced today that he was endorsing Kat Cammack in her congressional bid for Florida's 3rd congressional district. In a statement, Kolfage commented that "now more than ever, Washington needs conservative fighters who are willing to stand up to socialists and big government bureaucrats and alongside President Trump in his efforts to drain the swamp." He added that "Floridians… are demanding that we elect leaders who will work with our President in his continued efforts to build the wall along our southern border and defend our nation from the detrimental effects of illegal immigration." He concluded that "after getting to know her and looking at the other candidates in this race," Kolfage is "confident that Kat Cammack is exactly the conservative voice we need representing FL-03."
"Trump Announce 60-Day Suspension on Green Card Seekers" by The Floridian's Mona Salama – President Trump said his executive order to temporarily suspend immigration amid the coronavirus pandemic into the United States would only apply to individuals seeking permanent residency or green card seekers and the measure will be in effect for 60 days. "We have a solemn duty to ensure these unemployed Americans regain their jobs and their livelihoods, therefore in order to protect American workers, I will be issuing a temporary suspension of immigration into the United States," Trump said at the Coronavirus Task Force press briefing Tuesday evening. "This order will only apply to individuals seeking a permanent residency. In other words, those receiving green cards. In other words, those receiving green cards, big factor, will not apply to those entering on a temporary basis." Unemployment in the United States have skyrocketed the last three weeks, with more than 22 million Americans are out of a work force since the pandemic was declared a national emergency last month that caused businesses to temporarily shutter or lay off workers.
"Trump instructs government to rescue U.S. oil & gas industry" by The Floridian's Javier Manjarres – As oil prices continue to plummet, the U.S. oil industry is facing significant pressure and has already seen the loss of tens of thousands of jobs in Texas alone. Earlier this week, West Texas Intermediate crude dipped into negative territory for the first time in its history, putting unexpected and crippling weight not only on oil producers but also on their extensive supply chain across the nation. But just as the U.S. oil industry appears to be on the verge of collapse, President Donald Trump is now in a position to offer a safety blanket for "the great U.S. Oil & Gas industry." Trump says that his administration will put together a plan to fund "these very important companies" that provide more than 10 million jobs in the U.S. Some 60+ American oil production and service companies could lose hundreds of millions more dollars in revenue if they are forced to exit Venezuela. The license that allows them to continue to safeguard their assets and operations in Venezuela, which is issued by the U.S. Treasury Dept., expires tomorrow, April 22 READ MORE
"American Airlines flies to deliver "life-saving equipment" by The Floridian's Daniel Molina – As the aviation industry continues to take a financial hit because of the growing threat of the coronavirus, American Airlines has just released a commercial that not only looks to instill hope in their commitment, but it also looks to reassure citizens who need to travel. In the commercial, viewers are asked, "why do we fly?" With images of workers wearing gloves and masks, with images of people around the world practicing social distancing and with images and videos of people around the world contributing by sewing masks, the commercial argues that "we fly because people need to get home, and life-saving equipment needs to get to the lives that need saving.
"Schumer Says White House, Democrats 'Have a Deal' on Additional Funding For Coronavirus Small-Business Loan" by The Floridian's Mona Salama – Senate Minority Leader Chuck Schumer (D-NY) on Tuesday said Democrats and the Trump administration have struck a deal on $450 billion package that includes additional funds for the emergency small business loan program, as well as funding for hospitals and testing and that the Senate could vote on this deal later in the day. "There is still a few more i​'s to dot and t's to cross, but we have a deal," Schumer said on CNN's "New Day" Tuesday morning. "I think we will be able to pass this today." The new deal will provide roughly $350 billion to replenish the Paycheck Protection Program (PPP) that last week exhausted the funds allocated created by the $2.2 trillion relief bill President Trump signed late last month. Parts of the funding for the PPP will dedicate $60 billion exclusively to the "unbanked, to the minorities, to the rural areas, and to all of those little mom and pop stores that don't have a good banking connection and need the help," Schumer said. Along with replenish funding for PPP, the Minority Leader said the deal also includes $75 billion for in assistance for hospitals and $25 billion to expand testing.
"DeSantis: "Florida is Successfully Flattening the Curve" by The Floridian's Daniel Molina – As states move forward with opening up their economies, Florida Governor Ron DeSantis (R) was interviewed by Fox and Friends regarding the sunshine state's efforts to combat the coronavirus and get the state economy back up and running. With the stay-at-home order expiring on April 30th, the Florida Governor wanted to discuss how the state will be moving forward. In the interview, Governor DeSantis called out the media for saying that "Florida was gonna be worse than New York." Instead, the Governor expressed that the state has compiled a task force with people from all across the state, noting that small businesses are also involved in making sure the next phase is a smooth transition. On Twitter, the Governor shared his segment from the show, adding that "Florida is successfully flattening the curve." As well, he congratulated Floridians, saying that they "are doing a great job at stopping the spread" and reminding that "together we will re-open Florida's economy."
"Donald Trump releases brutal ice cream ad against Nancy Pelosi (Video)" by The Floridian's Javier Manjarres – When Speaker Nancy Pelosi (D) appeared on a late-night comedy show to express her love for chocolate candy and ice cream, the political ad President Donald Trump just released wrote itself. Florida Senator Marco Rubio (R) even challenged Speaker Pelosi to give up his ice cream for her commitment to funding small businesses. The optics of Pelosi standing in front of her $25,ooo+ dual refrigerator packed with all sorts of gourmet ice cream during a time where Americans are struggling to feed their families is devastating to any argument Democrats pose against the Trump administration's response to the pandemic.
"USDA approves Florida's request to allow SNAP recipients to buy groceries online" by WFLA – The US Department of Agriculture announced it has approved Florida's request to provide online grocery purchases through the SNAP program. On Friday, the Florida Department of Children and Families requested the federal waiver to permit the State of Florida to launch a pilot project that will allow Florida families to purchase groceries online with their Electronic Benefit Transfer card. "After executing Executive Order 20-91 to limit outside activities to essential services, this commonsense policy approach is a no brainer," DeSantis said. "Allowing Florida families to purchase groceries online instead of venturing into a public store is a sound practice during this public health emergency and yet another step that will help Florida flatten the curve." Nearly 3 million Floridians and 1.5 million Florida households participate in SNAP, at a cost of $4 billion annually in federal funding. "I thank the USDA and Secretary Perdue for granting the state's request to bring safer grocery options to Florida's families in need," said Agriculture Commissioner Nicole Fried.
"Florida Medical Association asks DeSantis to lift restrictions on elective surgeries" by Fox 35 Orlando's Danielle Lama – The Florida Medical Association says Governor Ron DeSantis should lift restrictions on non-essential elective surgeries. DeSantis prohibited non-emergency procedures last month to preserve resources and supplies amid the Coronavirus outbreak. "Even though they may not be emergent, they're still important. We really need to get the ball rolling again," said Orlando Dr. Jason Littleton of Littleton Concierge Medicine. The FMA's letter to the governor says in part: "It is essential that florida physicians get back to seeing patients as soon as it safe for them to do so. There are thousands of patients with chronic kidney disease who are being asked to postpone visits. There are delays in treatment for certain cancer, cardiac bypass and congestive heart failure patients." "Chronic pain is an issue. We have orthopedic surgeries that are on back order," Littleton added. He says he's heard from people desperate for surgeries that currently aren't allowed.
"Rep. Demings: Republicans 'did nothing' to address unemployment issues in Florida" by MSNBC – Rep. Val Demings tells Lawrence O'Donnell that Republican past and current governors are responsible for ignoring major problems with Florida's unemployment system that's allowed only 40,000 residents to receive benefits out of 1.5 million applicants: "We find ourselves at the bottom of the list in terms of how we process unemployment benefits in our state and we've got to do better."
"Former FEMA head encourages reopening Florida 'slowly'" by CBS 12's Jay O'Brien – The former Administrator of the Federal Emergency Management Agency (FEMA) and one-time head of Florida's Division of Emergency Management is urging caution in reopening the state. "I think it would be better to slowly and more deliberately reopen, so we'll perhaps not have to shut down again," said Craig Fugate, who's now with One Concern, an emergency management company. Gov. Ron DeSantis has appointed a 22-person task force, which is expected to deliver suggestions on reopening the state by Friday. In counties and cities across Florida and the U.S., public officials and citizens are locked in a tense debate over when and how public areas and businesses should reopen. The White House is asking states to prioritize testing before creating a framework for reopening. The former Administrator of the Federal Emergency Management Agency (FEMA) and one-time head of Florida's Division of Emergency Management is urging caution in reopening the state. "If we begin moving back without testing, we're going to have to be prepared what happens in two to three weeks if [coronavirus] starts getting bad and we'll have to change what we're doing," Fugate said.
"5 weeks in Florida fails to fix unemployment" by WFTV's Christopher Heath –  Florida, like many states struggled to pay the avalanche of unemployment claims in the wake the COVID-19 pandemic. But, while other states have started to catch up, Florida remains the worst in the nation in unemployment claims processed. Data released by the Florida Department of Economic Opportunity shows just how poorly the state is performing. According to the state's numbers, as of Tuesday night only 14.2% of claimants have been paid and only 25.5% of claims have been processed. "The bills keep piling up and everybody is being gracious, but by the time things pick back up, I'm going to be so far behind," says Javier Cortes who was furloughed from his job driving a shuttle between Port Canaveral and the airport. Cortes says he filed with DEO right after he was furloughed, but still has not seen any money. "Now the one that pops up says that I am eligible for monetary benefits but where it shows where I'm supposed to get money it says that I'm disqualified," says Cortes. "I've been calling and it is a constant can't get through, can't get ahold of anybody."
"DeSantis expresses confidence that 'we're going to be OK' as Florida flattens curve" by Miami Herald's Laurence Mower – Gov. Ron DeSantis said Tuesday that Florida's curve of COVID-19 infections has flattened and that an anticipated crush of patients was not going to materialize after all. "Those predictions have been false," DeSantis said. "Our work is succeeding. We have flattened the curve." DeSantis said that projections from last month showing that the state would become like New York and Italy, which were hit hard from COVID-19, the disease caused by the novel coronavirus, were incorrect. "Now we're in a situation where we know the hospitals are not going to get overrun, we know the No. 1 thing that people were concerned about with this was that that type of catastrophe, that's not going to happen," DeSantis said. "That's not happened. We have all these extra beds and field hospitals and nobody's there." DeSantis' comments came on the second day that a task force he formed met to discuss reopening Florida. It meets all week and will set the stage for when his stay-at-home order expires next Thursday.
"Elective medical procedures should resume in Florida, doctors' group says" by Tampa Bay Times' Justine Griffin – The Florida Medical Association is urging Gov. Ron DeSantis to allow doctors to resume elective medical procedures. In a letter Tuesday, association president Dr. Ronald F. Giffler asked that DeSantis lift a March 20 executive order that halted all non-essential medical procedures as the coronavirus began to spread in Florida. The order was meant to "conserve all medical supplies, including personal protective equipment" needed during the crisis, and had "served its purpose, the letter said. Under recommendations by the Centers for Medicare and Medicaid Services, the order could be lifted "in the regions of Florida with low and stable incidence of COVID-19," the letter said. Most hospitals in Tampa Bay canceled elective-type surgeries by mid-March. BayCare Health System said it would postpone non-urgent procedures until April 30. Tampa General had canceled elective procedures for patients from out of Florida last month. The shift has created a financial predicament for many medical facilities and has left other specialists with no work. Some hospital operators, including HCA Healthcare, which has 15 hospitals around the Tampa Bay area, reduced the hours of employees not working in critical care areas.
"Rep. Gaetz says Florida's handling of pandemic shows how 'lighter touch' can work" by WEAR Staff – Rep. Matt Gaetz, in an interview with Fox News on Monday, said Florida and Gov. Ron DeSantis' handling of the coronavirus pandemic shows how a "lighter touch" can work. Florida — which sits at 27,495 COVID-19 cases as of Tuesday morning — has been slower to react to the pandemic, initiating a "Safer at Home" order after several other states. Some beaches in the state — including Okaloosa County — are beginning to reopen with restrictions amid the pandemic. "Every death is something that we regret and we always want to do better to ensure that our people are safe," Gaetz said on Fox. "But Florida is the classic case study in how a light or lighter touch — and how state-based control — can actually work." Florida's death toll is now at 839 deaths. "My friend Governor DeSantis decided not to get into the business of trying to out shutdown the governor next door and the national media did pile on to him," said Gaetz. "We were able to have smart monitoring. We're working now on sentinel testing and ensuring that when we see symptomatic eruptions, that we report those to the Department of Health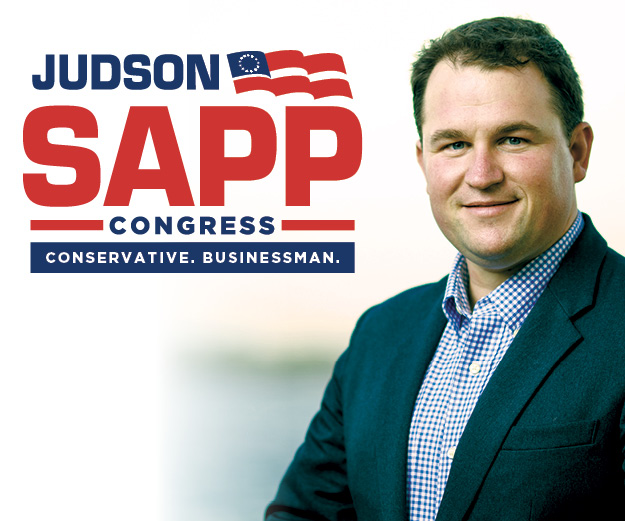 "CDC chief says there could be second, possibly worse coronavirus outbreak this winter" by CNN's  Caroline Kelly and Jen Christensen – A second coronavirus outbreak could emerge this winter in conjunction with the flu season to make for an even more dire health crisis, the director of the Centers for Disease Control and Prevention told The Washington Post in an interview. "There's a possibility that the assault of the virus on our nation next winter will actually be even more difficult than the one we just went through," CDC Director Robert Redfield said in a story published Tuesday. "And when I've said this to others, they kind of put their head back, they don't understand what I mean." "We're going to have the flu epidemic and the coronavirus epidemic at the same time," he added, predicting a dual assault on the health care system. While there are shots to help prevent the flue and drugs to help treat it — unlike with the novel coronavirus, which still has no approved treatment or vaccine — it remains a deadly infection.
"Whitmer backtracks after COVID-19 contract awarded to Dem consultant who said Trump should 'get coronavirus ASAP'" by Fox News' Gregg Re – Michigan Gov. Gretchen Whitmer's administration acknowledged Tuesday that normal protocols were bypassed when a no-bid contract for coronavirus contact tracing was awarded by the state to Great Lakes Community Engagement, which is operated by a well-known Democratic consultant Michael Kolehouse — who has previously written that President Trump should "get Coronavirus ASAP" and that someone should "do the country a favor and cough on that man," Facebook posts reviewed by Fox News show. The Washington Free Beacon reported earlier Tuesday that Michigan gave a separate contract to track the spread of coronavirus to Every Action VAN, a division of the Democratic data operation NGP VAN. The contract for Great Lakes Community Engagement, which would total $200,000 over eight weeks, was to be executed in coordination with EveryAction, which is tightly linked to NGP VAN's operation. The state abruptly canceled the contract Tuesday.
"Oil Prices Stabilize After Hitting Lowest Level Since 1999" by WSJ's  David Hodari and Caitlin Ostroff – The storm engulfing the oil market calmed Wednesday after prices had fallen to levels not seen since late last century. Brent crude futures, the global benchmark for oil markets, climbed 2.2% to $19.77 a barrel in volatile trading, after sliding to their lowest since 1999 in Asian trading hours. West Texas Intermediate futures—the U.S. benchmark— slipped 0.3% to $11.53 a barrel, after plummeting 43% Tuesday to close at its lowest price in 21 years. "This rebound today is maybe technically driven, but I see it more as a dead cat bounce," said Carsten Fritsch, an analyst at Commerzbank. "I can't see any lasting recovery." That came two days after one WTI contract turned negative for the first time in history, with sellers paying buyers to take away their barrels. This week's crushing fall in the value of oil has reverberated across energy markets, hitting the value of oil companies and the debt they issue. If oil prices stay at such a low level, the loss of revenue is likely to create widespread financial and political pain for countries reliant on petroleum production.
"Senate approves $480 billion package to help small businesses and hospitals, expand testing" by CNN's Manu Raju and Clare Foran – The Senate passed a roughly $480 billion relief package Tuesday that includes hundreds of billions of dollars in new funding for small businesses hurt by the coronavirus outbreak along with other priorities like money for hospitals and expanded Covid-19 testing. The Senate passed the package by a voice vote, meaning most senators would not need to return to Washington, DC, during the pandemic. The bill goes to the House, which is expected to vote on the package Thursday. The total price tag of the bill is approximately $484 billion, which amounts to the latest unprecedented effort by Washington to prop up the economy on the heels of the $2 trillion rescue package, the $192 billion relief measure and another $8.3 billion plan Congress approved last month. Democratic leaders are already planning for another massive rescue bill. CNN obtained a copy of the legislative text, which runs 25 pages long. A section-by-section analysis obtained by CNN shows the deal will authorize the Paycheck Protection Program to spend an additional $310 billion.
"'Squad' member Ayanna Pressley says Trump coronavirus response 'akin to war crimes'" by Fox News' Brie Stimson – A member of the far-left "Squad" of freshmen congresswomen slammed President Trump's coronavirus response this week, alleging it was "akin to war crimes." U.S. Rep. Ayanna Pressley, D-Mass., made her allegations in a video posted Monday. Claiming "criminal negligence, science denials, [and] a sluggish response," on the part of Trump, she said the U.S. was now playing catchup during the pandemic, "which is the last place that you want to be in the midst of any public health crisis." Pressley said relief efforts shouldn't discriminate based on race, income or immigration status and advocated for universal paid leave, sick pay for all workers and "long-term financial assistance." "This hurt is unprecedented, it is being felt by everyone and the relief should be felt by everyone," she added during the video conference with other progressive leaders.
"Joe Biden Faces Cash Disadvantage vs. Trump's $244 Million War Chest" by WSJ's  Julie Bykowicz and Chad Day – Joe Biden raked in about $33 million in the first half of March as he barreled toward the Democratic presidential nomination. Then the nation largely shut down due to the spread of the coronavirus, and his fundraising rate slowed by half. The former vice president raised $46.7 million over the full month, newly filed Federal Election Commission reports show. It was the best fundraising month of Mr. Biden's campaign, but he still faces a cash disadvantage compared with President Trump's financial juggernaut. Combined, Mr. Trump's re-election team, which includes the Republican National Committee and affiliated fundraising committees, raised $63 million in March and had $244 million in the bank as of the beginning of this month. Mr. Biden and the Democratic National Committee collectively had about $57 million in cash on hand, after accounting for the DNC's $5 million in debts.
"FBI concerned about potential for hate crimes during coronavirus pandemic" by CNN's Josh Campbell – Federal investigators are concerned about the potential for hate crimes against minorities in the wake of the unprecedented coronavirus pandemic, according to the head of the Federal Bureau of Investigation. In a letter Monday to law enforcement officials around the country, and obtained by CNN, FBI Director Christopher Wray wrote that his agency remains "concerned about the potential for hate crimes by individuals and groups targeting minority populations in the United States who they believe are responsible for the spread of the virus."
Wray's letter also outlined other investigative priorities for the FBI, including countering fraud schemes, cyber criminals attempting to take advantage of innocent victims, and the hoarding and reselling of critical medical supplies. While public health officials work to institute measures aimed at stopping the spread of the virus, law enforcement in the United States has also had to focus on a number of incidents in recent weeks involving the suspected targeting of Asian Americans.
"Cuomo says NY no longer needs USNS Comfort in coronavirus crisis" by Fox News' Morgan Phillips – New York Gov. Andrew Cuomo, after his meeting with President Trump to discuss the coronavirus crisis, said on MSNBC's "Deadline: White House" that he told the president New York no longer needs the USNS Comfort, the Navy hospital ship ceremoniously deployed to New York City to fight the pandemic. "The president sent up a Navy ship, the Comfort. A hospital ship which was very good to have if we need overflow," Cuomo told MSNBC's Nicolle Wallace. "It did give us comfort, but we don't need it anymore. If they need to deploy it somewhere else, they should take it." Trump in his daily briefing Tuesday confirmed the ship would return to its home base in Virginia so that it could be put to other uses. "We will be bringing the ship back at the earliest time and we'll get it ready for its next mission, which will, I'm sure it will be a very important one also. It was an honor," the president said. Trump bid bon voyage to the Navy hospital ship "stocked up" with supplies and medical personnel in late March, calling it a "70,000-ton message of hope and solidarity."
"U.S. senators urge cybersecurity officials to defend health sector" by Reuters' Raphael Satter – A handful of U.S. senators have called on top cybersecurity officials to aggressively protect health and research organizations from potential hacking and other attacks as the country battles the coronavirus pandemic. In a letter sent on Monday, Democratic Senator Richard Blumenthal, Republican Senator Tom Cotton and three other senators asked the Department of Homeland Security and U.S. Cyber Command to consider action against hackers who threatened the healthcare sector. "We urge you to take all necessary measures to protect these institutions during the coronavirus pandemic," they wrote in the letter to Christopher Krebs, the director of DHS' Cybersecurity and Infrastructure Security Agency, and General Paul Nakasone, director of the Department of Defense's National Security Agency and head of the U.S. military's Cyber Command. The letter urged the officials to consider operations to "defend forward" – a phrase often used as a euphemism for hacking. DHS, Cyber Command, and the NSA declined comment on the letter.

President Donald Trump @realDonaldTrump –CDC Director was totally misquoted by Fake News @CNN on Covid 19. He will be putting out a statement.

Adam Schiff @RepAdamSchiff– We all hope, again and again, that we've seen the worst this President has to offer.
And then he sinks lower.
If Trump is punishing scientists who insist our coronavirus response be based on science, not hype, he is putting more lives in danger.
Congress must find out.

Coronavirus this, Coronavirus that…