Did Florida Flatten The COVID-19 Curve?
According to the latest graphs and numbers from the Florida Dept. of Health, it appears as if the number of cases in Florida are plateauing and have even dropped.
Why is that?
take our poll - story continues below
Completing this poll grants you access to The Floridian updates free of charge. You may opt out at anytime. You also agree to this site's Privacy Policy and Terms of Use.
Well, social distancing, self-quarantining, and covering up in public played a huge role in this.
Check out the image above. When the proverbial Coronavirus Sh*t hits the fan, Floridians improvised.
When officials called for everyone to wear a face mask in public in Broward and Miami-Dade Counties, many of us were caught high and dry, but we improvised. READ MORE YEAH, THAT'S ME.
COVID-19 AND "Alien Physicians"
Florida Rep. Debbie Mucarsel-Powell (D) wants to fast-track the medical licenses of those foreign doctors or "Alien Physicians" that already live in the U.S.
Is this a good idea? READ MORE
The Florida Trail
Most politicos running for office are stuck at home relying on social media to keep their respective campaigns relevant, while some are out and about pressing the purple latex gloves. READ MORE
The numbers are flattening?
Here is a snapshot of the most up-to-date numbers from the Florida Dept. of Health:
Visit The Floridian


 "Mucarsel-Powell looks to fast-track medical licenses for "Alien Physicians" by The Floridian's Javier Manjarres – The case can be made that the U.S. was not as prepared as it would have wanted to be when the Coronavirus pandemic broke, as many medical shortcomings, undersupplying, and understaffing issues have been exposed as a result of the massive and immediate healthcare need for thousands of Americans stricken by the COVID-19 virus arose. Some legislators in Washington are looking for someone to blame for the spread of the pandemic, while others are looking for ways of mitigating the spread of the virus by fast-tracking the medial licenses of thousands of foreign-trained physicians. According to Florida Congresswoman Debbie Mucarsel-Powell (D), who along with California Rep. Tony Cardenas (D) filed a bill to "address the physician shortage in the United States, believes that existing foreign physicians already living in the U.S. should have their licenses fast-tracked to help combat the spreading disease.
RIP– State Rep. Kristin Jacobs (D) lost her fight with cancer this past week.
"Landlords taking advantage of college students" during Coronavirus crisis" by The Floridian's Daniel Molina – As the COVID-19 virus continues to threaten the lives of people around the globe, American citizens are being affected in many ways they did not anticipate being affected by. This includes students around the country who are living on and off-campus at their respective colleges in order to attend classes. Responding to the issue is Florida Rep. Carlos G. Smith (D) who says that he has received calls from worried students whose complexes are not cooperating with the financial concerns that the students are facing. In a tweet, the Florida lawmaker shared footage of a 10 Tampa Bay report covering the financial crisis that students are facing in his district and did not hold back from calling out those that are cooperating. Speaking on the matter, Rep. Smith said that "this is a widespread issue affecting students all over the state of Florida where off-campus corporate landlords are taking advantage during a pandemic [and refusing to allow early lease terminations.]"
Great News!! — Former State Rep. Jose Felix Diaz's dad was released from the hospital after a long bought with the Coronavirus.
"The race to lead Florida's largest county comes Bovo, Cava, and Penelas" by The Floridian's Javier Manjarres – As the Coronavirus continues to spread across the U.S. political candidates of every level – municipal, state, federal, have had to revert to using alternative approaches to campaign for office due to the social-distancing mandates and stay-at-home orders. In Miami-Dade County, Florida, the three leading candidates for county mayor, Commissioners Daniela Levine Cava, Esteban Bovo, and former Mayor Alex Penelas, have all been relegated to using social media as the only form of campaigning. All three have been keeping their constituents apprised of the spreading virus and federal, state, and local updates by medical and administrative officials, including the latest requirement that all county residents wear protective masks in public. Commissioner Cava, who advocated for mandatory face coverings, has been busy opining on Twitter about just about everything from COVID-19 updates, in-house virus testing for seniors, the Everglades National Park, IRS stimulus check for non-filers, and even a call to adopt a pet with her cat Michelle.
"Florida counties mandate use of masks during Coronavirus outbreak" by The Floridian's Javier Manjarres – With Broward and Miami-Dade Counties having the most cases of the deadly Coronavirus, is anyone surprised that officials have put in place a mandatory mask order? After being turned away at a Wal-Mart and Walgreens in Fort Lauderdale for not having a mask on (they had posted signs with the mandate), I realized that my family did not have any mask at home, and assumed that ordering them would be a nightmare. So, instead of wrapping my underwear around my face like some people are doing, I, Javier Manjarres, your trusty and very savvy reporter decided to raid my daughter's diaper drawer and use one of Size 5 Mickey Mouse Huggies. Let me just say, these work better than all those masks. As you can see above, I complete wrap-around protection, but while these little crappers work, I advise you all not to go out and buy them. Parents like myself need diapers for are little stinkers, what else would we use? I will order masks in a moment so that I do not go through Little Ms. Manjarres stockpile of diapers.
"Breakdown: Coronavirus Task Force Briefing by The Floridian's Mona Salama – As of Friday evening, the number of confirmed cases of coronavirus in the United States has topped 500,000, according to data from Johns Hopkins University. More than 18,600 people have died of the virus in the nation. President Trump and members of his Coronavirus Task Force held a press briefing on the coronavirus at the White House Friday afternoon. Trump kicked off the press briefing with a prayer on Good Friday that "God will heal the sick and comfort the heartbroken and bless our heroes." Trump said that the death toll from the coronavirus could end up being "substantially below" the 100,000 deaths predicted by models last week. He noted that the American people have shown tremendous "resolve" to help lower the projections. U.S. Surgeon General Dr. Jerome Adams said the government is "taking steps now" to combat the "alarming trend" of data regarding the impact of COVID-19 on communities of color. He added the administration is "taking steps now to reach, protect, and strengthen all communities impacted by this disease, and especially our communities of color" and the details will be forthcoming.
"DeSantis extends ban on AirBNB-style vacation rentals" by The Floridian's Javier Manjarres – Because the Coronavirus pandemic continues spreading across the state of Florida, Gov. Ron DeSantis has just extended Executive Order 20-87 by filing Executive Order 20-103, a measure that closes down AirBNB and similar vacation rentals until April 30th. "NOW, THEREFORE, I, RON DESANTIS, as Governor of Florida, by virtue of the authority vested in me by Article IV, Section (1)(a) of the Florida Constitution, Chapter 252, Florida Statutes, and all other applicable laws, promulgate the following Executive Order to take immediate effect: Section 1. I hereby extend Executive Order 20-87 until April 30, 2020, unless extended by subsequent order."
"Trump Announces 'Opening The Country' Council Focusing on Reopening The U.S. Economy" by The Floridian's Mona Salama – President Trump confirmed on Friday that he plans to assemble a new council, consisting of administration officials, governors, medical and business leaders to focus on re-opening the U.S. economy once the coronavirus pandemic has eased. "The facts are going to determine what I do," Trump told reporters during Friday's Coronavirus Task Force Briefing. "But we do want to get the country open. So I have a task force, I'll have a council. It's going to be announced on Tuesday with names that you have a lot of respect for, a lot of great names. And I want their views on what they think." The council, dubbed the "Opening Our Country Council" would include "great business leaders, great doctors, we're going have a great group of people" from around the country, and it will be separate from the White House Coronavirus Task Force led by Vice President Mike Pence. "I don't know that I've had a bigger decision, but I'm going to surround myself with the greatest minds — not only the greatest minds, but the greatest minds in numerous different businesses, including the business of politics and reason, and we're going to make a decision," the president said.
"House members condemn Cuba's exploitation of COVID-19 crisis" by The Floridian's Javier Manjarres – Since the Coronavirus pandemic began, the virus has brought U.S. lawmakers from both sides of the political aisle together to try to mitigate its spread, and to save American lives. Today, several members of the U.S. House of Representatives, Reps. Debbie Mucarsel-Powell (D), Mario Diaz-Balart (R), and Francis Rooney (R) joined together to denounce the ongoing efforts of the Cuban regime to exploit the worldwide pandemic "for political gain" and for spreading "disinformation" about the spread of the virus. The members accused the regime of "trafficking doctors" and of trying to divide the international community with their "propaganda" in an effort they say is designed to distract from their historic and ongoing human rights violations. "The Cuban regime has shamelessly exploited this COVID-19 pandemic to engage in a misleading medical diplomacy campaign by trafficking doctors from whom they pocket as much as 80 percent of their salaries, confiscate their passports, and impose strict monitoring," stated the trio of House members, adding, "The regime is also spreading dangerous disinformation about the virus worldwide with the aim of dividing the international community. These are just the latest examples of the regime's use of propaganda to build a positive image abroad and distract from its systemic human rights violations against the Cuban people. Like their authoritarian partners around the world, the Cuban regime cannot be counted on as a reliable partner in fighting the coronavirus pandemic.
"Rick Scott demands China shutdown their disease-ridden "wet markets" by The Floridian's Javier Manjarres – Not that the Communist Chinese government is going to listen, let alone implement into their society something that U.S. lawmakers are suggesting, but Sen. Rick Scott (R) along with fellow Republican and Democratic senators penned a letter to China's Ambassador to the U.S. demanding that China close all their disgusting and disease-ridden "wet markets" they allow to operate. It has been proven that the current COVID-19 pandemic originated in Wuhan, China, so these U.S. lawmakers want the markets shut down. Dog for dinner anyone? No? How about a rooster head or a nice friendly feline? Or maybe a Vampire bat? Look at this image. Notice how these traffickers are wearing protective masks. They know that these animals could, and probably do carry disease. "It is well documented that wet markets in China have been the source of a number of worldwide health problems, and their operation should cease immediately so as to protect the Chinese people and the international community from additional health risks," stated the senators in a letter to the Chinese Ambassador to the U.S.
"Schiff Unveils Bill To Create Coronavirus Commission to Examine U.S. Response" by The Floridian's Mona Salama – House Intelligence Committee Chairman Adam Schiff (D-CA) introduced legislation on Friday that would establish a coronavirus bipartisan commission to review and provide a full account of the U.S. response to the coronavirus pandemic. "After Pearl Harbor, September 11, and other momentous events in American history, independent, bipartisan commissions have been established to provide a complete accounting of what happened, what we did right and wrong, and what we can do to better protect the country in the future," Schiff said in a statement. "And though we are still early in this crisis, over sixteen thousand Americans have died so far. It is clear that a comprehensive and authoritative review will be required, not as a political exercise to cast blame, but to learn from our mistakes to prevent history from tragically repeating itself." Schiff, who led the House impeachment process against President Trump said the bipartisan commission would be comprised of 10 members — 5 Democrats and 5 Republicans and the members would be appointed by congressional leaders of both parties from the House and Senate, as well as the President taking part in appointing such members. No current government officials would be eligible to serve on the commission.
"Rubio accuses Democrats of holding Coronavirus funding hostage" by The Floridian's Daniel Molina – Transmitting from his ficus bush-protected family bunker in West Miami, Florida, Senator Marco Rubio (R) taped and shared a video on Twitter slamming Senate Democrats for blocking a $250 billion supplemental funding bill for the Payment Protection Program, or PPP. They "decided to take the program hostage," said Rubio. Rubio further explained that Senate Democratic leadership took the program "hostage as leverage for unrelated items." He specified to viewers that he's "not telling you the things they're talking about are not legitimate. That we should provide more money for smaller cities – we've all got smaller cities in our states. That we should provide more money for our hospitals… Not that they're unimportant, but this is something that we know… we need to plug right now because the program's gonna run out of money, not in five weeks, not in three weeks, right away."
"Florida nears 20,000 confirmed coronavirus cases as Dade's positive test rate increases" by Miami Herald's David J. Neal and Bianca Padro Ocasio – The Florida Department of Health on Sunday reported 548 more confirmed cases of coronavirus, and while the rate of tests coming back positive for COVID-19 has dropped in the state, it has increased in Miami-Dade and Palm Beach counties. According to the state dashboard, Florida has 19,895 confirmed cases and a positive test rate of 10.7%, slightly down from 10.8% on Saturday night. The positive rate in Miami-Dade, which has the most cases and deaths of any Florida county, increased from 17.8% to 18.2% since Sunday morning. Palm Beach County had a slight uptick from 15.6% to 15.9%. Broward County stalled at 12.1%. Monroe County, which had no new cases, went from 9.4%. to 9.3%. After reducing the death toll earlier Sunday from Saturday night, Florida closed out the weekend with 461 deaths. Palm Beach added one more death Sunday night for a total of 81. Miami-Dade reported three more deaths earlier Sunday for a total of 97 and reported no new deaths Sunday evening.
"Petition urges state officials to keep Florida schools closed" by NBC 2's Jessica Babb – Public schools in Florida are set to open in the next few weeks, but a new petition was started online to urge state officials to keep the schools closed. LaBelle resident Vanessa Brito said schools should stay closed, to avoid putting students, their families, and educators at risk. Thousands of people have commented on the petition. Some parents and teachers said it wasn't safe for schools to open just yet. "At this juncture, I think it is just best to let the kids wrap up the year digitally, let parents feel safe and teachers not put themselves at risk," Brito said. However, some parents disagree. "I believe that most children probably aren't getting the same quality education they would from their parents as they would at school," said William McNeill. Currently, the stay at home order will last until the end of the month.
"Florida prison inmates will make face masks for their correctional officers" by CNN's Melissa Alonso and Eric Levenson – Florida inmates will produce cloth face masks to protect the correctional officers overseeing them as the number of inmates with Covid-19 continues to rise. Florida Department of Corrections (FDC) and Prison Rehabilitative Industries and Diversified Enterprises (PRIDE) will be making cloth face masks using the CDC's templates, the FDC said in a news release Saturday. The FDC and PRIDE are "uniquely situated to respond quickly" to the high demand for these face masks, the department said. "It's critical we take all precautions necessary to minimize the potential risk to the inmate population and staff charged with their care and custody," FDC Secretary Mark Inch said. The release says these face coverings will initially be issued to correctional officers, probation officers and staff in high-risk geographic areas of the state. Then the masks will go to institutions which have large at-risk inmate populations, according to the release. As of Saturday, 44 employees or contract staff and 35 inmates in the Florida correctional system have tested positive for coronavirus, according to data from the state.
"FLORIDA POLICE CHIEF PLACED ON LEAVE AFTER ALLEGEDLY SAYING DEPUTY DIED OF CORONAVIRUS BECAUSE HE WAS GAY" by Newsweek's Christina Zhao HRISTINA – A South Florida police chief has been placed on administrative leave for allegedly saying that a deputy's COVID-19 death happened because he was gay. In a complaint sent to Davie administrator Richard Lemack from the Florida State Lodge Fraternal Order of Police Labor Council Committee, officers claimed that Davie Police Chief Dale Engle lashed out at several cops for expressing concerns about their exposure to the coronavirus while on duty. The officers also alleged that Engle said the death of Broward Sheriff's Office Deputy Shannon Bennett was caused by his homosexuality. The remarks were made at a patrol briefing on April 7. "Chief Engle allegedly yelled about a 'backstory' which proclaimed that Deputy Bennett contracted and died from the virus because he was a 'homosexual who attended homosexual sexual events," the complaint states. "He intimated that it was because of the homosexual lifestyle that Deputy Bennett first contracted a serious underlying disease which aggravated the COVID-19 virus and lead to his death." Bennett passed away age 39 last week of coronavirus-related complications after being diagnosed with the disease in March. He was a 12-year veteran deputy, according to NBC Miami.
"'I Hope You Catch Corona': Florida Man Coughs At Deputies While Being Arrested" by CBS Miami/AP – A Florida man who was being arrested on charges of battering his mother, coughed and blew at deputies while he was being taken into custody, telling them he hoped they caught the new coronavirus, authorities said Sunday. Deputies were called to a home Brent Smith shares with his mother on Saturday night after she said he shoved her several times, grabbed a butter knife and threatened to kill her, the Volusia County Sheriff's Office said in a news release. As deputies took him into custody, Smith, 46, threatened them and then coughed and blew at them from the back of a patrol car, saying, "I hope you die. I hope you catch corona. I hope the coronavirus, I hope it latches on to you," the sheriff's office said. Smith faces charges of aggravated assault with a deadly weapon, aggravated battery on a person 65 or older, tampering with a witness, robbery by sudden snatching, grand theft, assault on a law enforcement officer, corruption by threat against a public official and violation of probation on an original charge of aggravated battery on a pregnant person.
"Coronavirus Florida: It's a boom market for citrus" by The Ledger's Kevin Bouffard – Retail sales of Florida orange juice have surged following nearly 20 years of continuous decline as consumers appear to be turning to OJ's most prominent health characteristic, vitamin C, during the COVID-19 pandemic. Fresh citrus sales and grapefruit juice have also jumped during the past month, Florida citrus officials report. But as with many statistics surrounding COVID-19, numbers don't tell the whole story. Uncertainty reigns. Retail sales of all 100% orange juice products at major U.S. outlets rose 9.8% in gallons during the four-week period ending March 14, according to the latest report from the Florida Department of Citrus in Bartow. The report reflects data collected by the marketing research firm the Nielsen Co. That report captured only the first wave of panic supermarket buying that began around late February or early March, when the threat of the pandemic sank into the public consciousness. A more recent Nielsen report shows sales of not-from concentrate (NFC) orange juice rose 28% for the four-week period ending March 21, said Christopher Groom, chief operating officer at Florida's Natural Growers, the third largest OJ retailer in the U.S. That compares to a 9.3% increase in NFC orange juice sales in the Citrus Department report.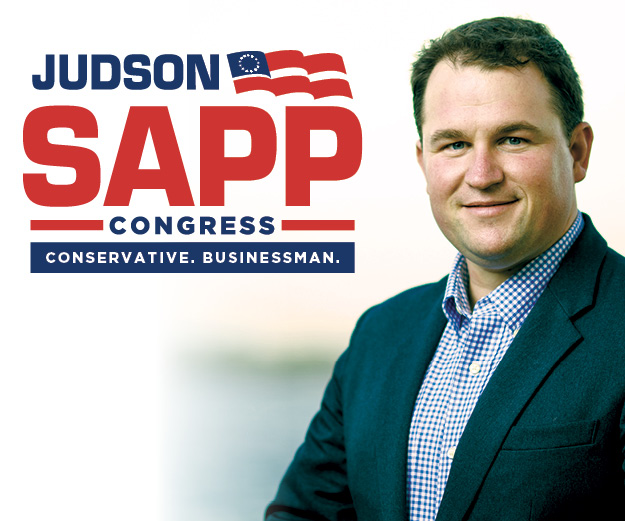 "IRS deposits first wave of stimulus checks" by CNN's Sam Fossum and Kelly Mena – The Internal Revenue Service sent out the first wave of stimulus checks to Americans on Saturday, the agency said. "#IRS deposited the first Economic Impact Payments into taxpayers' bank accounts today. We know many people are anxious to get their payments; we'll continue issuing them as fast as we can," the IRS wrote Saturday evening on Twitter. Deposits will continue in the days ahead, starting with people who have filed tax returns for 2018 or 2019 and authorized direct deposit. Others — including people who haven't filed returns, authorized direct deposits, or receive Social Security — will probably have to wait weeks or months before seeing their money. The distributions are part of the $2.2 trillion economic relief package passed by Congress in March. Under the economic relief package, individuals are due up to $1,200 and couples will receive up to $2,400 — plus $500 per child. But payments start phasing out for individuals with adjusted gross incomes of more than $75,000. The amount will then be reduced by $5 for every additional $100 of adjusted gross income, and those making more than $99,000 will not receive anything. The income thresholds would be doubled for couples.
"New York Times edits Biden sexual assault coverage, deletes references to past inappropriate 'hugs, kisses and touching'" by Fox News' Gregg Re – The New York Times stealth-edited its article on the sexual-assault allegation against Joe Biden by his former Senate staffer Tara Reade just minutes after it was published on Sunday morning, removing all references in a key paragraph to the multiple past accusations by seven women that the former vice president had touched them inappropriately. The Times piece also focuses on unrelated sexual misconduct accusations against President Trump, and largely dismisses Reade's allegations as uncorroborated by her co-workers — even though the Times notes later in its piece that Reade's claim was contemporaneously corroborated by two of Reade's friends. According to a copy of the Times' article saved by the Internet archive Wayback Machine, the Times originally reported: "No other allegation about sexual assault surfaced in the course of reporting, nor did any former Biden staff members corroborate any details of Ms. Reade's allegation. The Times found no pattern of sexual misconduct by Mr. Biden, beyond the hugs, kisses and touching that women previously said made them uncomfortable."
"U.K. Prime Minister Boris Johnson Released From Hospital" by WSJ's James Hookway – U.K. Prime Minister Boris Johnson has left the hospital and is continuing to recover from coronavirus, as recorded deaths from the illness across Britain and Northern Ireland passed the 10,000 mark. Mr. Johnson, 55, will spend some time at Chequers, the country residence of British prime ministers, as his government begins to assess when and how to ease the lockdown restrictions introduced to limit the spread of the infection, or whether to extend them. "On the advice of his medical team, the P.M. will not be immediately returning to work," a spokesman said. In a video message released after his discharge, Mr. Johnson thanked the staff of Britain's National Health Service, or NHS, for saving his life after he was admitted to St. Thomas' Hospital in London on April 5, mentioning doctors and nurses by name. He urged people to continue practicing social distancing and stay home whenever possible to ease the burden on the country's health-care system.
"Biden lays out plan to 'safely' reopen country amid coronavirus pandemic" by CNN's  Jessica Dean and Paul LeBlanc – Former Vice President Joe Biden called for widespread testing and a continuation of social distancing in a New York Times op-ed published Sunday that lays out his plan to "safely" reopen the country amid the novel coronavirus pandemic. His stated strategy comes as a new debate buds in the Trump administration over whether May 1 is now the target date of revival for the US economy. If the curve is flattening, sources say President Donald Trump has asked in meetings, shouldn't some people be allowed back to work? Biden, alternatively, called for a series of aggressive steps before the country can "reopen more businesses and put more people back to work." The former vice president outlined the need to continue social distancing while utilizing the "full powers" of the Defense Production Act and establishing widespread testing. He also stressed the need to make sure hospitals are ready for "flare-ups of the disease" that may occur when economic activity expands again. "Things will not go back to 'normal' right away," Biden writes. "As public health experts have said, we should expect activity to return gradually, with sites like offices and stores reopening before arenas and theaters."
"FDA commissioner says US is 'very close to the peak' of coronavirus pandemic" by Fox News' Andrew O'Reilly – Food and Drug Administration Commissioner Stephen Hahn said Sunday that he believes that the United States is "very close to the peak" of the coronavirus pandemic, but cautioned that given the fast-moving nature of the contagion "we really have to take this day by day." Hahn said that the models showing the apex of the country's death rate on Sunday looked accurate, but managing the outbreak needs a "data-driven approach" and that officials need to deal with the crisis "day by day as the data come in." "The models do show that we are very close to the peak. So I think that information is accurate," Hahn said during an interview on ABC's "This Week." "This has been a really fast-moving outbreak, so we really have to take this day by day." While Hahn also echoed President Trump's assertion that the U.S. can "see the light at the end of the tunnel," he did not go so far as to give a date when the country could reopen and social distancing guidelines could be relaxed. Trump has recently mentioned May 1 as a possible date for at least parts of the country to reopen, even as governors in many states have said the crisis will go on much longer. "It is a target and obviously we're hopeful about that target, but I think it's just too early to be able to tell that," Hahn said.
"Coronavirus May Stall Key Supreme Court Rulings" by WSJ's Brent Kendall and Jess Bravin – The Supreme Court, often the last word on the most controversial issues confronting society, appeared headed for one of its most consequential terms in years only a month ago, but now it faces one of its lightest in recent memory. As the presidential election looms, the justices are on the path of deciding fewer cases and deferring some heated and politically charged questions as the federal government's executive and legislative branches confront the coronavirus pandemic. That is in contrast to the many state judiciaries and lower federal courts that have adapted to social-distancing rules by prioritizing certain categories of cases and shifting to new communications technologies. State supreme courts in California, Georgia and Texas are among those conducting oral arguments by video conference; according to the National Center for State Courts, 34 states, plus Washington, D.C., have required or urged their judges to adopt virtual hearings. The U.S. Supreme Court, the only court specifically established by the Constitution, considers itself different in character from lower courts and holds unique responsibilities. It also is famously resistant to change.
"DOJ says to 'expect action' next week on social distancing regulation and religious services" by CNN's Evan Perez and Veronica Stracqualursi – The Department of Justice said it expects to take action next week regarding the impact social distancing regulations are having on religious institutions across the country. Attorney General William Barr "is monitoring (government) regulation of religious services," said Justice Department spokeswoman Kerri Kupec on Twitter late Saturday. "While social distancing policies are appropriate during this emergency, they must be applied evenhandedly (and) not single out religious orgs." Kupec said to "expect action" from DOJ this week, but it's not clear what action the department may take. The department can bring lawsuits against municipalities or join legal challenges brought by churches. But courts already are dealing with the issue. Kupec, in the tweet, did not provide additional details on what specific action the department is planning. While many states have implemented "stay-at-home" orders, a dozen or so states have made exceptions for some form of religious gatherings. A federal judge on Saturday issued a temporary restraining order, ruling that a Louisville, Kentucky, church can hold a drive-in church Easter service — a ruling that overturned an effort by the city's mayor to stop the service. The order doesn't involve in-person church services, which are already prohibited by the governor's executive order banning large gatherings.
"Democratic Socialists of America won't endorse Biden's White House bid" by Fox News' Andrew O'Reilly – The Democratic Socialists of America made it pretty clear on Sunday what they thought about Joe Biden being the Democrat's presumptive nominee. "We are not endorsing [Joe Biden]," the organization tweeted Sunday. The DSA, an ultra-progressive group boasting roughly 56,000 members, previously endorsed Vermont Sen. Bernie Sanders' presidential bid, but the group is now without a candidate after the senator suspended his White House bid last week after facing a near-impossible path to obtaining more delegates than Biden. The organization's statement on Twitter quickly drew criticism on social media from prominent Biden supporters and establishment Democrats. "Your endorsement would have hurt Biden," Jon Cooper, the former head of the Democratic Coalition, tweeted. "Now that you've shown your true colors by effectively equating Biden with Trump (a REAL fascist), you can go back to being totally irrelevant." The DSA's progressive politics have sat far on the left; even the group's endorsement of Sanders last year was the subject of intense internal debate.
"Russian Disinformation Fed the FBI's Trump Investigation" by WSJ's Ron Johnson – Declassified footnotes to a Justice Department inspector general report show that the Federal Bureau of Investigation team investigating members of the Trump campaign received classified reports in 2017 identifying key pieces of the Steele dossier as products of a Russian disinformation campaign. This might be only the tip of the iceberg because other recently declassified information demonstrates that even more disinformation may have been planted in Christopher Steele's reporting. Let that sink in. The FBI knew that at least some of its evidence against the Trump campaign, and maybe more, was likely part of a Russian disinformation campaign—evidence from a source that was "central and essential" for getting the first FISA warrant. It isn't clear what if anything the FBI did to determine whether their investigation was based in substantial part on Russian disinformation. Yet the FBI assistant director in charge of the investigation, Bill Priestap, told the inspector general that as of May 2017 (when Robert Mueller took over as special counsel), the FBI "didn't have any indication whatsoever" that their evidence was part of a Russian disinformation campaign.ir views on how they would alter the current federal efforts to combat the spread of the virus. Their remarks came as President Trump's job-approval rating reached a record high in a Fox News Poll released Thursday. The same poll showed a majority (51 percent) specifically approved of Trump's handling of the federal coronavirus response effort.

President Donald Trump @realDonaldTrump –The @nytimes
story is a Fake, just like the "paper" itself. I was criticized for moving too fast when I issued the China Ban, long before most others wanted to do so. @SecAzar
told me nothing until later, and Peter Navarro memo was same as Ban (see his statements). Fake News!

(((Rep. Nadler)))v@RepJerryNadler
The Trump Admin suspended asylum processing without providing any legal justification. While I know that certain restrictions are necessary to protect public health, those measures must be legal. If the President's actions are legal, he must be able to explain why to Congress.

Ron DeSantis @GovRonDeSantis –.@EducationFL is providing more than 32,000 laptops to rural school districts to eliminate barriers to a great education. Thanks to our dedicated students, educators, parents and staff, Florida continues to lead the way in distance learning.
Commissioner Nikki Fried @NikkiFriedFL – Good news: online grocery shopping with SNAP benefits is coming to Florida, thanks to @SecretarySonny and @USDA approving the state's request.This program will be administered by @MyFLFamilies and will help Floridians more safely access food in #COVID19.
Rep. Anna V. Eskamani  @AnnaForFlorida – Looks like @FLDEO has a new (?) chat feature on their website (ironic how Internet Explorer is not recommended here but was for CONNECT) but it doesn't seem able to answer specific questions. Not yet, anyways.
Rep Kristin Jacobs @KristinJacobsFL – For Rep. Kristin Jacobs who passed peacefully this morning, it was her life's calling to put good things into the world with the hopes of making it a better & happier place. Thank you to everyone for sending your love. Her legacy will live on through all of us. -Friends & Staff
Rob Bradley @Rob_Bradley – One of the major data points I am monitoring is hospital capacity. Hospitals in Florida are at 55% capacity as of Saturday morning, April 11. The fact that our hospitals continue to have this much availability at this point in time in the pandemic is great news.
Marco Rubio @marcorubio -Some "mom& pop" #smallbiz think they can't get #PPP because they need solid payroll records. Not true!
Borrower calculates on application & lender can rely on borrowers representation. But will need records of how you spent loan to receive forgiveness
Rep. Ted Deutch @RepTedDeutch -Gov DeSantis' comments yesterday were dangerously wrong. COVID-19 has killed young people. opening schools isn't just about student safety. It's about families & teachers & bus drivers & janitors & staff.
Floridians know this. The governor should, too.