He Did It His Way…
Venezuelan Dictator, strongman, and narco-trafficker, Nicholas Maduro and his reign of terror could be over soon as the COVID-19 virus and the strong economic sanctions his country has been saddled with could prove to be a knock out combination. Oh, and Trump did this, not Obama. READ MORE
More Politicking of the Coronavirus
take our poll - story continues below
Completing this poll grants you access to The Floridian updates free of charge. You may opt out at anytime. You also agree to this site's Privacy Policy and Terms of Use.
Senate Democrats blocked supplemental funding for the Paycheck Protection Program because want to make sure their conditions for new funding are met. Meanwhile, small businesses around the country continue to fail, and a delay in funding will prove disastrous. READ MORE
Both Rick Scott and Marco Rubio had something to say about this political move by Democrats. READ MORE HERE
Oh, not us say…
House Democrats say they aren't blocking funding after they block the funding. READ MORE
Florida's Trail
Not much really going on.
Because fundraising being way down due to the outbreak, candidates and incumbents alike are have a hard time fundraising, so being a self-funder in any race is a big plus.
Casey Askar, who is running for congress in Florida's 19th district is expected to self-fund, but his recent $500K haul during the outbreak could signal that donors are still willing to give. Dr. William Figlesthaler is also self-funding.
The race could come down to these two, but don't count the others, especially Reps. Dane Eagle and Byron Donalds. Eagle just scored another big endorsement. MORE
Back to the bug…The numbers keep rising…
Here is a snapshot of the most up-to-date numbers from the Florida Dept. of Health:
Visit The Floridian


"Trump putting "maximum pressure" on Narco-terrorist Nicholas Maduro" by The Floridian's Javier Manjarres – With the spread of the Coronavirus having nearly thrown the global oil market into a tailspin as demand for crude has plummeted, the end of Nicolas Maduro's criminal regime could be near. Wishful thinking? Maybe, but with Venezuela's oil all-but having been decimated due to the lack of demand (exports fell 26% in March), and with the crippling sanctions levied on his government by the Trump administration, the presumed cash-strapped Maduro could be forced out of office. The U.S. economic sanctions against Maduro, his henchmen, his family, and that little bird that once spoke to him in a dream, are part of the Trump administration's effort of "maximum pressure" on his different revenue streams, which is now focusing on his lucrative drug-trafficking endeavor. Drug kingpin Maduro's involvement with regional drug overlords and Marxist guerrillas all-but writes the next Netflix season of the popular series "Narcos." Since oil revenues have been decimated by plummeting oil prices and COVID-19, Venezuela's Dictator Nicolas Maduro has to rely even more on illegal activities including gold and gasoline contraband and drug trafficking.
"Rick Scott Torches Senate Democrats For Blocking COVID-19 Funding" by The Floridian's Daniel Molina – Senate Democrats halted the passage of a new $250 billion dollar package in supplemental funding for the Paycheck Protection Program (PPPE), and Florida Rep. Debbie Mucarsel-Powell (D) was interviewed in a telecall today wherein she argued that "the situation is fluid" and she and other Democrats were "having discussions" about the funding. Responding to this, Florida Senator Rick Scott (R), during an interview with Hugh Hewitt, commented on Democrats' decision to halt the process. Democrats are "not worried about the people who lost their jobs. They're not worried about these small businesses that are struggling," argued the former Florida Governor. Because of the severity of COVID-19's impact on Florida citizens, the Senator further noted that lawmakers "know that we need to put money in. we got to do it the right way. We gotta make sure the money doesn't get lent to the people who don't need it." However, in the end, Scott said that "it's always something else they want to do that is not even related" to the concern at hand.
"Mucarsel-Powell says Democrats are not blocking COVID-19 funding" by The Floridian's Daniel Molina – Florida Democratic Rep. Debbie Mucarsel-Powell (D) held a telecall press conference where she discussed advancements in the fight to combat the growing threat of COVID-19, and the negative effects it continues to have on Floridians. Recently, $250 billion dollars in supplemental funding was blocked by Senate Democrats, and House Speaker Nancy Pelosi (D) commented that she will block any supplemental funding measure if certain conditions are not met. When asked if she had spoken to Speaker Pelosi, if she knew what those conditions were and if she supported the move to block the supplemental funding, Rep. Mucarsel-Powell explained that she took part in "a Democratic conference call yesterday to talk about requests from the Senate Leader," adding that Senate Republicans "wanted to pass it through unanimous consent without absolutely any input."
"Eagle Gains NAHB Endorsement" by The Floridian's Daniel Molina – Dane Eagle (R), currently vying for Florida Rep. Francis Rooney's (R) congressional seat, is facing off against a slew of contenders that are also looking to be Florida's next representative. In his bid, Eagle has just gained the endorsement of the National Association of Home Builders. The Florida House Majority Leader made the announcement today, expressing his gratitude and highlighting that "these men and women are going to be at the forefront of helping rebuild America's economy once we emerge from the COVID-19 crisis." He added that "their trust and support is a testament to my effectiveness of creating pro-job growth policies in the Florida Legislature," noting that he looks "forward to doing the same in Congress." Dean Mon, the NAHB Chairman, who is also a home builder and developer from Shrewsbury, NJ, released a statement praising Eagle's work, detailing that "Majority Leader Eagle has worked tirelessly to advance the interests of his Florida constituents and demonstrated that he is a champion of housing by supporting policies to ease the nation's housing affordability crisis, put families in homes, create jobs and spur economic growth."
"Senate Democrats block funding for Paycheck Protection Program" by The Floridian's Javier Manjarres – Senate Democrats have blocked the additional $250 billion in funding the Trump administration had requested for the Paycheck Protection Program (PPP), and House Democrats have already signaled that they would also block the funding supplement if certain conditions were not addressed and met. Senator Marco Rubio (R), who chairs the Senate Committee on Small Business and Entrepreneurship, supports the additional funding for PPP and warns that the $350 billion allocated for the program would be running out in a matter of days if the supplemental funding was not approved. Sen. Rubio hopes that as small businesses are the country continues to lay off their employees because the current pandemic that congressional Democrats will reconsider their move to block funding. "While funds for other programs in the CARES Act have not even been disbursed, the demand for the Paycheck Protection Program remains incredibly high," Chairman Rubio said. "We are seeing a rate of $3.5 billion an hour on a nearly $350 billion program. We have days, not weeks, until PPP runs out of money. Today's unemployment numbers remind us that now is not the time for congressional horse trading or partisan politics. Small businesses are being forced to lay off employees and close their doors. I really hope my Democratic colleagues will reconsider their decision to block more money for PPP."
"Florida Gov. Ron DeSantis says coronavirus 'doesn't seem to threaten' kids" by NY Post's Kenneth Garger – Florida Gov. Ron DeSantis claimed the coronavirus "doesn't seem to threaten" kids at an educational roundtable Thursday where he left open the possibility of reopening schools in May, according to reports. The governor also erroneously told teachers and parents that nobody under the age of 25 has died from the virus in the United States, according to CNN. "This particular pandemic is one where I don't think nationwide there's been a single fatality under 25. For whatever reason it just doesn't seem to threaten, you know, kids," DeSantis said, according to the outlet. While adults do make up the majority of confirmed coronavirus cases, according to the Centers for Disease Control and Prevention, children and infants have been infected. Children known to be infected with the bug have generally shown milder symptoms than adults, federal health officials say. But kids, like adults, can unwittingly carry and spread the disease. As of Thursday, four patients in the US under 25 have died from the virus, according to the CDC.
"Florida offering health insurance for children if parents lose jobs" by Fox 35 Orlando – If you have lost your job and your health insurance, the State of Florida is stepping in to help. Florida Kidcare offers affordable health and dental insurance for children. So far, there are two million children in the program. Kids up to the age of 19 can get insured, on a sliding fee scale. "If they are up to 133 percent of the poverty level, they would qualify for the CHIP program which would only cost $15 a month for all their children in their house," explained Dr Stephanie Haridopolos, with Florida KidCare Foundation. "Above 200 percent of poverty level would be our full pay program, which is extremely reasonable as well." The governor has signed a law repealing a million-dollar benefits cap, so children can continue being in the program after reaching that limit.
"Coronavirus deaths near 400 as Florida, Miami-Dade see deadliest day. Cases near 17,000" by Miami Herald's Michelle Marchante and Devoun Cetoute – Forty eight more people died in Florida from COVID-19, the single biggest jump in deaths since the outbreak began, and Miami-Dade recorded 16 new deaths, its deadliest toll to date, state health officials announced Thursday night. The new deaths brought the state's death toll to 371, a 15 percent jump since Wednesday evening, while the number of confirmed COVID-19 cases in Florida rose to nearly 17,000. All told, Florida recorded 1,128 more confirmed cases on Thursday.
"State of Florida updates website for unemployment applications" by Capitol News Service's Mike Vasilinda – The Department of Economic Opportunity has revamped its website, making it more user friendly and unveiling a way to apply for unemployment benefits from a mobile device, but the agency is still overwhelmed with claims. The week began with 560,000 unemployment claims filed over a three week period. One viewer emailed us that they were unable to enter multiple employers for the year on the mobile app. We asked DEO spokesperson Tiffany Vause about it. "We are looking into that issue. But that user should just go ahead and fill out the employer that they have. And then once they get uploaded into Connect, it we have more questions, a DEO representative will call them to finish out their claim," said Vause. Another viewer told us she was still being asked about whether she had made five attempts at finding a job this week. "Floridians can just select no and it's not going to prevent you from getting claims because the Governor has waived that requirement," said Vause.
"State senator: COVID-19 caused Florida lawmakers to 'change course a bit' during budget discussion" by News 4 Jax's Kent Justice – State Sen. Rob Bradley, R- Fleming Island, spent the last three legislative sessions overseeing the Florida budget as appropriations chairman. He and other lawmakers had to move quickly when they were wrapping up the 60-day session in March. "When we were about two weeks out from the end of session, COVID-19 and the impact of COVID-19 started to become very clear, and so we were heading in one direction and we had to change course a bit," Bradley said. According to Bradley, an additional $300 million was put aside in reserves, and an initial investment for emergency response came in at $50 million, which could go toward PPE for first responders and health care providers. Some of the money was set aside for the unemployment system, which is now overwhelmed. Bradley said experiences like the Parkland school shooting and hurricanes have taught the Senate and the House of Representatives to adjust on the fly and be ready at a moment's notice.
"Florida governor undecided about timeframe to reopen schools" by News Service of Florida – Gov. Ron DeSantis is on the fence about shutting school campuses statewide for the rest of the academic year, but he said on Thursday some students may return to school sooner than others. "We're going to make the best decision that we can, but it may be that not every county is going to be treated the same in this," the governor told reporters. "There is nothing wrong with that. If the problem is different in certain parts of the state, we should recognize that." Florida education officials last month called for all school districts to close their campuses through May 1 in an effort to halt the spread of COVID-19, the respiratory disease caused by the highly contagious novel coronavirus. Classes are being conducted online while campuses are closed. When asked Thursday about plans to close campuses for the remainder of the school year, the governor said he would look at the evidence and make a decision later. DeSantis said he will take into consideration the risk the virus poses to schoolchildren, adding that COVID-19 "hasn't had an impact" on young people.
"Florida Department of Corrections extends visitation suspension until April 30" by WTXL – The Florida Department of Corrections (FDC) has extended a visitation suspension at all correctional institutions until April 30. Inmates will continue to have access to their loved ones through mail, phone calls and video visitation. Legal visits will not be impacted, although attorneys are encouraged to consult with their clients via phone, email or mail during this time. "We are doing all we can to keep our inmates, staff, community and our families safe. We don't take this decision lightly," said Secretary Mark Inch. "During this State of Emergency, it's critical we take all precautions necessary to minimize the potential risk to the inmate population and staff charged with their care and custody. The current situation dictates that we extend this suspension." The decision to reinstate the normal visitation schedule will be evaluated in consultation with public health experts.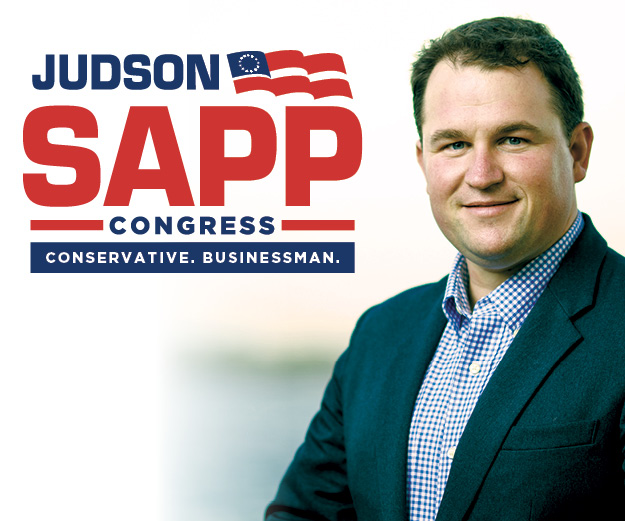 "Biden campaign braces for general election: 'This is the beginning of a very difficult race'" by CNN's Arlette Saenz, Jessica Dean and Sarah Mucha – Thirty-three years after launching his first presidential bid, Joe Biden will finally see his name at the top of the Democratic ticket. Bernie Sanders' departure from the 2020 race Wednesday opened a new chapter in Biden's three-decade-long pursuit of the presidency, clearing the former vice president's path to the Democratic nomination and a face-off against President Donald Trump in November. "I think it's a great milestone in his life. The fact that he won the nomination is a great accomplishment," said former Delaware Sen. Ted Kaufman, a longtime Biden confidant. "But I think it comes knowing that there are very, very difficult substantive problems and challenges ahead." Among the general election tasks at hand for Biden and his team: selecting a running mate, setting up operations in battleground states and uniting the Democratic Party after a grueling primary process. The early stages of the general election are now taking place against the backdrop of the coronavirus pandemic, which has altered life for millions of Americans and completely transformed campaigning. Sidelined from the campaign trail, Biden spends his days receiving briefings about the coronavirus from his public health and economic advisers strategizing with his campaign team over the phone, and broadcasting live from a studio in the basement of his Delaware home. His staff, which has celebrated their victories at campaign headquarters in Philadelphia, is scattered across the country.
"New York's coronavirus cases now top every country outside US, Johns Hopkins researchers say" by Fox News' Vandana Rambaran – New York's cases of coronavirus have surpassed every country in the world besides the United States as of Thursday. Data collected by Johns Hopkins University revealed the hardest-hit state in America is grappling with 151,079 cases of COVID-19, surpassing Spain, which has a confirmed 148,220 cases. New York City — the epicenter of the virus in the state and country — is on the cusp of surpassing China in the next 24 hours with its number of cases. The city has reported 81,803 positive cases of COVID-19, inching up behind China — which is where the virus originated — which has 82,883 cases.
"Prisoners Riot as Coronavirus Tensions Rise" by WSJ's Zusha Elinson and Sadie Gurman – Coronavirus-fueled tensions inside the nation's prisons and jails are boiling over into riots, standoffs and hunger strikes. Officers at a Washington state penitentiary fired nonlethal rounds and used pepper spray to break up a demonstration of more than 100 inmates Wednesday night after six inmates tested positive there, prison officials said. At Oakdale federal prison in Louisiana, which has become a hot spot for the Covid-19 crisis behind bars, at least one inmate was sprayed and handcuffed last night after previously sick inmates were put back in with the general population, inmates and guards said. Meantime, immigrants protesting allegedly unhygienic conditions in federal custody have staged hunger strikes and are defying guards, advocates said. An Immigration and Customs Enforcement spokesman said claims of a hunger strike, which the agency defines as refusing nine consecutive meals, were untrue. The new coronavirus is beginning to spread inside America's crowded prisons and jails, which hold more than 2.2 million people. In the federal prison system that holds 175,000 inmates, 253 inmates and 85 staff have tested positive, and eight prisoners have died, including five at Oakdale. In Chicago's Cook County jail, 251 of the 4,400 inmates have tested positive for the virus and one has died.
"Nearly a third of Americans didn't pay rent this month, new data shows" by CNN Business' Scottie Andrew and Anna Bahney – With nearly 10 million Americans filing for unemployment in March, April 1 was always going to be a difficult day for US renters. Now we know just how difficult: Nearly a third of American renters didn't pay their rent this month. That's according to data from the National Multifamily Housing Council, a trade association for the apartment industry. Of more than 13 million units in the US that the report covered, 69% of renters paid their rent between April 1 and 5. During the same period in April 2019, 82% of households paid their rent on time, the report said. And just last month, 81% of renters paid rent by March 5. It's evidence of just how the coronavirus pandemic is devastating the US job market, and as a result, Americans' financial health. The federal government's $2 trillion stimulus bill will pad some Americans' falls: Renters in federally subsidized affordable housing can receive aid, including a 120-day moratorium on evictions and late fees.
"CDC's first national data showing coronavirus' impact on children" by Fox News' Bradford Betz – Children who contract the novel coronavirus are less likely than adults to show severe symptoms or require hospital treatment, according to a new report from the Centers for Disease Control. The CDC report released Monday shows that fever, cough and shortness of breath were the most common symptoms in kids, echoing reports from China about how the new coronavirus affects children. The report included nearly 150,000 laboratory-confirmed U.S. cases in adults and children from February to April. About 2,500 of them, or almost 2 percent, were children. Though most kids didn't become severely ill, three youngsters died. About 1 in 5 infected children were hospitalized versus 1 in 3 adults. Cases were more common in older children and teens, but serious illness appeared to be more common in infants.
"Dire Economic Numbers Intensify Debate Over Lifting Coronavirus Restrictions" by WSJ's Josh Mitchell, Andrew Restuccia and Gordon Lubold – Record-setting jobless claims and dire economic forecasts are giving fresh urgency to the debate within the Trump administration and across the country over how rapidly coronavirus-fueled restrictions should be pared back so the economy can begin its revival. President Trump has expressed eagerness to move quickly, and Treasury Secretary Steven Mnuchin said on CNBC Thursday that he thought the U.S. economy could be ready to reopen by the end of May, "as soon as the president feels comfortable with the medical issues." Federal Reserve Chairman Jerome Powell also nodded to growing debate. "I do think it's time to have a serious public conversation and a lot of analysis about that," he said Thursday in an interview webcast by the Brookings Institution. "We need to have a plan nationally for reopening the economy. We all want it to happen as quickly as possible." As for when it would be safe for businesses to reopen and for people to go back to work, Mr. Powell said "most people expect that to happen in the second half of this year, after the second quarter, which of course ends on June 30." He declined to be more specific.
"White House reverses position after blocking health officials from appearing on CNN" by CNN's Oliver Darcy – Vice President Mike Pence's office reversed course on Thursday afternoon, after declining for days to allow the nation's top health officials to appear on CNN and discuss the coronavirus pandemic, in what was an attempt to pressure the network into carrying the White House's lengthy daily briefings in full. After this story was published, Pence's office allowed for the booking of Centers for Disease Control and Prevention Director Dr. Robert Redfield for CNN's Thursday night coronavirus town hall. Dr. Anthony Fauci was also booked for Friday on "New Day." Previously, Pence's office, which is responsible for booking the officials on networks during the pandemic, said it would only allow experts such as Fauci or Dr. Deborah Birx to appear on CNN if the network televised the portion of the White House briefings that includes the vice president and other coronavirus task force members.
"AOC, Omar call for removing 'profit motive' from US coronavirus decisions, 'nationalizing' health care" by Fox News' Dom Calicchio – In videos posted Thursday night, far-left U.S. Reps. Alexandria Ocasio-Cortez and Ilhan Omar push for a seemingly socialist overhaul of the U.S. government in reaction to the coronavirus outbreak. The first-term progressive Democratic congresswomen, from New York and Minnesota, respectively, call for the removal of a "profit motive" from lawmakers' decisions and the "nationalization" of the nation's health care system. They and other Democrats have been critical of President Trump's decision to allow the governors and legislatures of the nation's 50 states, as well as U.S. territories, to largely set their own strategies for reacting to the virus – which has affected regions to varying degrees. The videos were posted on Twitter by The Hill but it was unclear exactly when they were recorded. Ocasio-Cortez and Omar each present their views on how they would alter the current federal efforts to combat the spread of the virus. Their remarks came as President Trump's job-approval rating reached a record high in a Fox News Poll released Thursday. The same poll showed a majority (51 percent) specifically approved of Trump's handling of the federal coronavirus response effort.

President Donald Trump @realDonaldTrump –Absentee Ballots are a great way to vote for the many senior citizens, military, and others who can't get to the polls on Election Day. These ballots are very different from 100% Mail-In Voting, which is "RIPE for FRAUD," and shouldn't be allowed!

(((Rep. Nadler)))v@RepJerryNadler
The Trump Administration refuses to open a Special Enrollment Period for uninsured people to get coverage during the COVID-19 pandemic, leaving potentially millions of Americans on the hook if they get sick. But New York has stepped up.