Coronavirus, Coronavirus, Coronavirus
It has gotten this bad. I am currently camping outside of a Publix in Fort Lauderdale waiting for the doors to open.
When you gotta go and toilet paper is scarce, you wait 1 ½ hour in front of a grocery store.
take our poll - story continues below
Completing this poll grants you access to The Floridian updates free of charge. You may opt out at anytime. You also agree to this site's Privacy Policy and Terms of Use.
Bailouts are coming
The federal government has no choice but to help ailing businesses from collapsing. READ MORE
Here in Florida, Senator Marco Rubio (R) is all about salvaging all industries, including the airlines. READ MORE
Help may be on the way as President Trump just announced that several existing anti-Malaria drugs are showing to be effective against the COVID-19 virus. READ MORE
Corona Counter
Here is a snapshot of the most up-to-date numbers from the Florida Dept. of Health:
Visit The Floridian


"Rubio: "Congress has an obligation to" to help airline industry" by The Floridian's Javier Manjarres – As the Coronavirus or COVID-19 continues to spread around the world, many governments, including the U.S. government, have shut down borders and restricted travel to and from their respective countries. The travel restrictions imposed by the Trump administration is seen as justified and necessary to help prevent the spread of the deadly disease, that to date has infected over 14,000 Americans, left 200 dead, and all-but crippled the cruise and airline industries. Outside of The Great Depression, The COVID-19 pandemic has created an economic crisis that U.S. airlines have never seen before, as this well-run and well-capitalized industry, like most industries, is facing unprecedented financial uncertainty due to a crisis that was not caused by any internal mismanagement. In the span of a few short weeks, airlines' strong balance sheets are being challenged as never before, threatening to wipe out years of gains attributable to their business improvements. Government actions to limit travel and discourage the spread of coronavirus have contributed to this rapid decline – and while these restrictions may be necessary to provide for public health, they are threatening the industry's solvency and preventing airlines from moving the economy forward.
"Kirsten Gillibrand endorses Joe Biden For President" by The Floridian's Mona Salama – Sen. Kirsten Gillibrand (D-NY) endorsed former Vice President Joe Biden on Thursday, joining a dozen other former 2020 rivals to to throw their support behind the Democratic frontrunner. "It is clear that our country desperately needs a president with experience, honesty and integrity — that person is Vice President Joe Biden," Gillibrand said in a statement released by Biden's campaign. "Not only does Joe have the experience to lead our country, but he has the empathy and character to go with it. Joe will fight for policies that reward work, such as the FAMILY Act, and will be a champion for women and families, workers, and young people. I am proud to endorse Joe and I look forward to working with him to take back the White House, and to elect Democrats up and down the ballot." Shortly before the statement was release, Gillibrand told The Washington Post that Biden is the "absolute best candidate to defeat President Trump and he has the skills to lead the country through the current coronavirus pandemic. "He's the absolute best candidate to defeat President Trump, and I think he is the person who has gained the trust and the respect of the American people in a way that no one else has," Gillibrand said in an interview with The Washington Post. "His ability to empathize and absorb the fears of the country right now is essential. I think we need a healer… I do truly believe he is the man for this moment that we're in here."
"Florida Democrats Blame Trump for COVID-19" by The Floridian's Daniel Molina – In response to containing the spread of COVID-19, the issue has now evolved into pointing fingers, and Florida Democrats say that President Trump is to blame. In a new development, Florida Democrats are citing a study by ProPublica, an investigative news nonprofit, which found that President Trump and his administration's investigation into Chinese scientists at American Universities has forced them to return to China. Weihong Tan, a scientist and professor at the University of Florida, who is now working at Hunan University, has been an active participant in trying to respond to the COVID-19 outbreak. It's reported that Tan has developed a coronavirus test that produces results in only 40 minutes, which is dramatically quicker than the tests that are currently being produced in the United States. Florida Democrats are blaming President Trump for driving away Tan, who is now leading the fight against COVID-19 from China, and Democrats argue that this has not only put American lives in danger. This comes at a time when President Trump has faced scrutiny over allegedly inciting xenophobia against Asians and Asian Americans. To this, ProPublica argues that it "highlights a disturbing irony about the U.S. crackdown; it is unwittingly helping China achieve a long-frustrated goal of luring back top scientific talent."
"Senate Republicans Craft Plan to Help Small Businesses" by The Floridian's Daniel Molina – As the world continues to deal with the terrible effects of the COVID-19 pandemic, Senate Republicans have rushed to respond to the immediate demands of the American people. Because of efforts regarding containing the spread of COVID-19, small businesses are expected to take financial blows. As a result, Florida Senator Marco Rubio (R), the Chairman of the Senate Committee on Small Business and Entrepreneurship; Maine Senator Susan Collins (R), Chairwoman of the Senate Special Committee on Aging; and Tennessee Lamar Alexander (R), the Chairman of the Senate Committee on Health, Education, Labor, and Pensions, joined forces to release the Keeping Workers Paid and Employed Act, which is a $300 billion small business emergency economic relief plan that is designed to help any small business facing an economic impact as a result of COVID-19. In a statement, discussing the efforts to help impacted small businesses, Senator Rubio explained that "the economic uncertainty and potential global impact we are facing due to the coronavirus pandemic are unprecedented." He detailed that "America's more than 30 million small businesses – and the 59.9 million individuals they employ – today face the prospect of going bankrupt." Rubio noted that "they face this threat due to no fault of their own, but because of a global pandemic that takes human lives and grinds productivity to a halt." So, "the Keeping Workers Paid and Employed Act is the best path forward to help businesses and their employees endure this catastrophic disruption."
"McConnell Introduces 'Phase 3' Coronavirus Relief Proposal" by The Floridian's Mona Salama – Senate Majority Leader Mitch McConnell (R-KY) introduced a $1 trillion emergency economic aid proposal to address the economic fallout from the coronavirus outbreak pandemic. The Coronavirus Aid, Relief, and Economic Security Act or "phase three" bill unveiled Thursday afternoon includes four major components: "direct financial help" for Americans, "rapid relief" for small businesses, "significant steps to stabilize our economy" and "more support" for health-care professionals and patients. At the heart of the $1 Trillion dollar proposal is hundreds of billions of dollars directed toward "recovery rebates" of up to $1,200 for most individuals who reported less than $75,000 on their 2018 tax returns, or $2,400 per couple who filed their taxes jointly and made less than $150,000. Another $500 would be added for every dependent child. Low-income Americans with at least $2,500 of qualified income get a smaller benefit of $600, or $1,200 for couples. The bill allocates $200 billion in loans to distressed industry sectors with $50 billion directly going towards commercial airlines and $300 in forgivable bridge loans for small businesses. These loans must be used, according to the proposal, for to pay salaries, mortgage payments, other debt obligations and payroll support including paid sick, medical and family leave, as well as health care benefits. It will also extend the tax filing deadline from April 15 to July 15. In a speech on the Senate floor Thursday afternoon, McConnell said he hoped this "bold new proposal" would receive "bipartisan respect and mutual urgency." "These are urgent discussions and they need to happen at the member level," McConnell said on the Senate floor as he introduced the 247-page proposal. "This legislation is a significant next step. And the Senate is not going anywhere until we take action."
"New federal rule helps streamline sharing and delivery of health care data" by The Floridian's Javier Manjarres – The U.S. surpassed 11,000 cases of the COVID-19 coronavirus today, according to data from John Hopkins University, and all indications are that this global pandemic – which has already turned American life upside down – will continue to spread. Congress is debating multiple different aid packages that could benefit both American workers and companies, while federal officials scramble to loosen regulations and cut red tape. Health care experts have said that real-time data about the coronavirus' spread, symptoms, and severity could help inform policymakers about where to direct resources and what mitigation steps will help contain the spread. One potential barrier to analyzing as much information as possible about COVID-19 is an outdated set of federal regulations related to transferring patient data. However, a new federal rule would improve the ability of health care providers to share electronic health information by supporting secure access to that data and better exchange and use of it. "By outlining specific requirements about electronic health information, we will be able to help patients, their caregivers, and providers securely access and share health information," HHS Secretary Alex Azar said recently. "These steps forward for health IT are essential to building a healthcare system that pays for value rather than procedures, especially through empowering patients as consumers." Quickly accessing patient records from all sources is crucial, but seamless access has been hampered by the territorial nature of electronic health record (EHR) solutions. However, a health information exchange system already in place in Florida could hold the key by building bridges between EHRs.
"Trump: Anti-Malaria drug "could be an absolute total game-changer" against Coronavirus" by The Floridian's Javier Manjarres – During another press conference to update Americans on the spreading Coronavirus disease, President Donald Trump announced that several existing drugs used to combat other diseases are showing to be effective against the COVID-19 virus. One of those drugs, Chloroquine, is being tested against the COVID-19 virus. The drug was first used in 1944 to treat the malaria virus, and the president said that it has shown "encouraging results" and "could be an absolute total game-changer." "If they work, your numbers are going to come down very rapidly," said Trump. Chloroquine was used effectively to treat the deadly SARS virus. "The way that it worked against SARS was by preventing of the attachment of the virus to the cells. Chloroquine interfered with the attachment to that receptor on the cell membrane surface," Dr. Len Horovitz, a pulmonologist and internist at Lenox Hill Hospital in New York City, told ABC News. "So it's disrupting a lock and key kind of mechanism of attachment." Trump made the announcement alongside vice president Mike Pence at FEMA headquarters in Washington, D.C.
"Melania Trump Coronavirus PSA: 'This is Not How We Will Live Forever'" by The Floridian's Mona Salama – First Lady Melania Trump released a public service announcement on Twitter about the coronavirus, telling Americans that while life is different right now due to the changes, "this is not how we will live forever." "Today I want to speak with you about coronavirus and what it means for you and your family," the first lady says in the announcement. "While changes need to be made now, this is not how we will live forever. Our children will return to school, people will return to work, we will gather at the places of worship, concerts, and sporting events again."The First Lady reminded everyone to follow guidelines provided by the Centers for Disease Control and Prevention (CDC) sharing the new website, coronavirus.gov where more information could be found. "I urge you to stay connected to family and love ones through the video chats, phone calls, social media and other safe technologies," Melania added. "Stay safe and remember while many of us are apart, we are all in this together." Earlier, the Trump administration announced it was partnering with several major media companies as part of a broader awareness campaign to share "accurate and timely information directly to the American people" about social distancing, hygiene and mental health. The PSAs will be broadcast across platforms owned and operated by NBCUniversal, ViacomCBS, iHeartMedia and ABC/Walt Disney Television. It will also direct audiences to visit coronavirus.gov, which will serve as a centralized resource offering up-to-date news on the crisis. Media outlets are donating air time, with all content coordinated through the Centers for Disease Control and Prevention and the Department of Health and Human Services.
"Scott Calls for Split in 'Phase 3' of Coronavirus Response" by The Floridian's Daniel Molina – As Florida Senator Rick Scott (R) continues to self-isolate due to coming into contact with someone who tested positive for COVID-19, he released a statement regarding 'Phase 3' of the Coronavirus rescue plan, which aims to provide help to Americans and big industries. He called on Congressional leaders to break up the stimulus package and to instead focus on getting relief to Americans who need it the most. In his statement, the former Florida Governor argued that "we have to solve the spread of the Coronavirus. And, until we do, we cannot get a true handle on the economic impact and what will be needed to energize our economy."Senator Scott expressed that "all levels of government – federal, state, and local – need to be careful before they make major decisions impacting their budgets until we understand the true cost and effect of this virus." He then asserted that "right now, Congress needs to focus on the Americans that are hurt most by the Coronavirus – our small businesses, hourly workers and individuals whose livelihoods depend on tips," noting that he's "heard from countless Floridians and small business owners about the devastating impact this virus is having on their lives." His suggestion is for two steps to be taken. The first step is to "significantly increase federal assistance to state Unemployment Insurance programs, and change the corresponding regulations to allow states the ability to open the fund for workers to immediately access" if they need to. The second step is to "impose a 60-day moratorium on mortgages, rent, fees, and utilities for both individuals making less than $75,000 a year and small businesses with less than 250 employees."
"Tulsi Gabbard Suspends Campaign, Endorsing Joe Biden" by The Floridian's Mona Salama – Rep. Tulsi Gabbard (D-HI) dropped out of the 2020 presidential contest on Thursday and will be endorsing former Vice President Joe Biden. "So today, I'm suspending my presidential campaign, and offering my full support to Vice President Joe Biden in his quest to bring our country together," Gabbard said in a video statement posted on Twitter. In a letter to supporters, Gabbard cited the reason why she will be endorsing Biden for president. In 2016, she endorsed Biden opponent, Sen. Bernie Sanders (I-VT). "After Tuesday's primary results, it is clear that Democratic Primary voters have chosen Vice President Joe Biden to be the person who will take on President Trump in the general election," Gabbard wrote. "I know Vice President Biden and his wife and am grateful to have called his son Beau, who also served in the National Guard, a friend. Although I may not agree with the Vice President on every issue, I know that he has a good heart and is motivated by his love for our country and the American people. I'm confident that he will lead our country guided by the spirit of aloha — respect and compassion — and thus help heal the divisiveness that has been tearing our country apart." She went on to extended her best wishes to Sanders, his wife Jane, his campaign staff and his supporters "for the work they've done." "I have a great appreciation for Senator Sanders' love for our country and the American people and his sincere desire to improve the lives of all Americans," she said.
"Figlesthaler pivots, focuses on Coronavirus not campaigning" by The Floridian's Javier Manjarres – With the Coronovirus (COVID-19) pandemic sweeping around the globe, here in the U.S., the game of politics has been slowed down significantly. A couple of members of Congress have tested positive for the virus, and all campaigns have come to a halt due to the high infection rate the disease brings. Republican congressional candidate Dr. William Figlesthaler, aka Dr. Fig, will 'temporarily' suspend his congressional campaign practices, not his campaign. According to Figlesthaler, all of his TV ads will now pivot from being a campaign political ad to being public service announcements of sorts for the COVID-19 virus. Figlesthaler says he will be focused on helping bring awareness to the deadly disease but will resume regular campaign operations once the virus is controlled, and the go-ahead from government officials is given. Figlesthaler is in a hotly contested primary race with Reps. Byron Donalds, Heather Fitzenhagen, and Dane Eagle, Ford O'Connell, and about 7 others, who are vying to replace retiring Rep. Francis Rooney (R).
"Ilhan Omar Gets Slammed for Response to Ivanka Trump's 'Family Together' Coronavirus Tweet" by The Floridian's Mona Salama – Rep. Ilhan Omar(D-MN) faced backlash with a slew of negative response on Twitter after criticizing a pro-family tweet from Ivanka Trump amid the coronavirus outbreak. The president's daughter's tweeted a picture Tuesday morning of her and two children having a "living room camp out," telling families to make the best of their time together at home. "A fun activity that also brings family together for a meal!" Ivanka wrote. She then invited her 8.1 million Twitter followers to share their own ideas using the hashtag #TogetherApart. "It won't mitigate the fear and pain," Ivanka wrote in another tweet, "but it may foster some joy. Let's come together as a community and share ideas on how to entertain our children (and each other) and create some positive memories in an otherwise frightening moment." The Minnesota Democrat reacted to the tweet, making a political point about Ivanka's father, President Trump's policies at the U.S.-Mexico border. "Thinking of all the families separated forcefully by your father's policies today," Ilhan wrote. Omar continued by mocking Ivanka hashtag #TogetherApart to write, "Share your ideas on how you plan to unite them." Several Twitter users didn't appreciate Ilhan comments especially at a time of crisis, with many commenting on her recent divorce and subsequent marriage to a man she allegedly was having an extramarital affair.
"Florida voters to decide whether to make more primary elections competitive" by Miami Herald's Mary Ellen Klas – The Florida Supreme Court voted Thursday to let voters decide in November whether they want to open the state's closed primary system to all voters and inject a level of competition into state politics that it hasn't seen in decades. Justices voted 4-1 to allow the constitutional amendment, known as All Voters Vote, on the November ballot. The citizen initiative asks voters to end the practice that prevents anyone who has not registered with a party — nearly one-third of all voters — from deciding who runs in the general election. If approved by 60% of the electorate in November, all voters could vote in state and legislative races regardless of party affiliation, forcing candidates to appeal to more than a narrow minority to get elected. The two candidates, even two from the same party, who get the most votes in each primary would then advance to the general election. "This may be the most important issue on the ballot in any state other than the presidential election because all across the country, everyone is looking,'' said Gene Stearns, a Miami attorney who has spearheaded the citizen measure for the last five years, with $6 million in funding from Miami businessman Mike Fernandez. "If Florida allows nonpartisan elections, everyone else will follow,'' he said. "The whole objective is to reduce the toxicity of our political process." Under current law, only when a candidate has no opposition from outside their party can all voters cast a vote in that race in the primary. But for the past decade, new voters in Florida have increasingly rejected both major parties and registered as having no party affiliation and could not participate in primaries.
"The coronavirus crisis is hurting Donald Trump's chance at a second term, Florida Insiders say" by Tampa Bay Times' Steve Contorno The Rundown: The American people will decide in eight months whether to re-elect President Donald Trump, and the coronavirus has not only tested his leadership, it brought to a halt the economy he planned to run on. For those reasons, nearly eight in 10 of Florida Insiders believe the world pandemic has hurt Trump's bid for another four years. "The lack of preparation has been baffling," one Republican said. "It does not inspire confidence when a major national crisis seems to be fumbled so badly. Trump and his off-the-cuff approach and loose association with facts has not helped at all." The Tampa Bay Times surveyed 160 of Florida's most plugged-in politicos — former elected leaders, campaign operatives, activists, lobbyists, fundraisers and other experts from both parties — about the coronavirus for our monthly Florida Insider poll. More than half gave the Trump administration a D or F on its handling of the coronavirus crisis to date. Only 8 percent said he deserves an A. "The virus isn't political," a Democrat wrote. "MAGA country will be infected too, and they'll finally see how ineffective the Trump administration is." In places like Florida, health officials don't know how many people have the virus because not enough people have been tested. Not passing the test. Some crises present an opportunity for leaders to rise to the occasion. But many Insiders said it has instead exposed the most troubling of Trump's tendencies. "Trump spent valuable time calling the virus a hoax and a Democratic plot," one nonpartisan Insider said. "In doing so, he lost time when governments, businesses and people could be preparing."
"'Get off the beach': Florida's governor under pressure as images of crowded beaches go viral" by CNN's Dan Merica – The golden sands along Florida's coasts have long been one of the state's greatest resources, helping Republican Gov. Ron DeSantis oversee a tourism mecca that brings in more than $40 billion a year. But as the coronavirus pandemic halts American life, those same sun-scorched beaches, and the crowds they draw, are currently at the heart of some of the harshest criticism aimed at him. DeSantis has avoided issuing a statewide mandate to close the beaches in Florida, instead showing deference to local municipalities to make that decision. On Thursday, during a visit to a mobile coronavirus testing facility in South Florida, DeSantis issued his strongest condemnation of spring breakers partying on the beach.
"Spring break's done," he said of his order to limit gatherings on beaches to no more than 10 people. "Any place to go for bars and all this, done. They don't have a place to go."
DeSantis did not, however, close the beaches, arguing the choice on what to do about beaches "probably needs to be taken on a case-by-case basis." Some, like the heads of Miami Beach, Fort Lauderdale and Tampa have issued mandates to close some of the state's most popular beaches. But local officials in other parts of the state have allowed them to stay open, and videos of young spring breakers on some of Florida's beaches over the last week have gone viral as they flout guidance from the federal government and, in some cases, outright tell reporters that they couldn't care less about the spread of the coronavirus. Florida governors are often tested by disasters, namely hurricanes, which often rock the state and cause billions in physical damage. DeSantis' first test is coming in the form of an invisible threat — coronavirus — that won't wreak the physical havoc that a hurricane can but is a particular threat to Florida's notably older population. DeSantis said on Thursday that the state has 390 total confirmed cases of coronavirus, with eight total fatalities. But some in the state are worried that those numbers could soon grow because of the number of travelers who have come in and out of the state in the last month.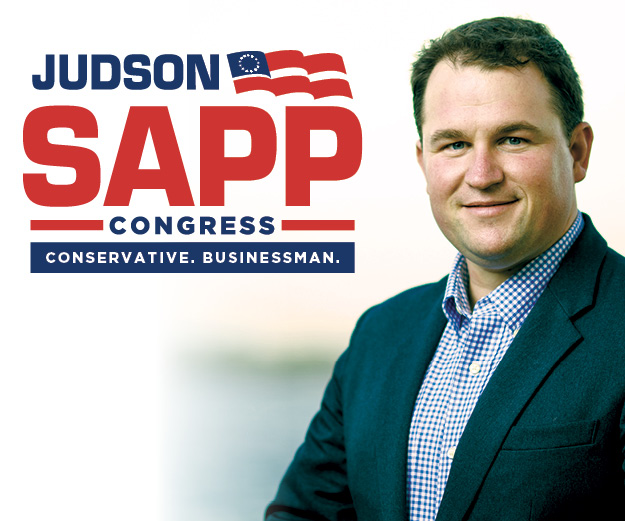 "Senators Try to Bridge Partisan Divide—From a Safe Distance" by WSJ's Lindsay Wise and Natalie Andrews – Republicans and Democrats are racing to negotiate emergency coronavirus spending packages that could top $1 trillion, a sprint that requires close collaboration. But they also need to keep their distance to stay safe. When Republican Sens. Jim Risch of Idaho and Tim Scott of South Carolina huddled with Democratic Sen. Dianne Feinstein of California on the Senate floor during an amendment vote on Wednesday, Sen. Tammy Duckworth approached them and waved her hands, encouraging them to move apart. "I'm going to be the social-distancing police here and ask us to all spread out here," the Illinois Democrat said. Her colleagues complied. This week, the Senate is facing up to the realities of crisis lawmaking during a pandemic—a situation that has no historic parallel since Congress temporarily closed to the public during the 1918 Spanish flu pandemic, more than a century ago. No senators have tested positive for Covid-19, the illness caused by the novel coronavirus, but two House lawmakers said late Wednesday that they had tested positive and were self-quarantining. Senators are taking common-sense precautions, while also starting to talk about more radical changes to the institution, such as remote voting. All while trying to shore up the failing economy and support Americans who are already suffering fallout from layoffs and illness. "Listen, it's a lot of pressure, but I don't know what else you expect if you run for a job like this," said Sen. Chris Murphy (D., Conn.). "You don't run to manage the country during the easy times, you run because you want to be here for the crisis moments."
"China exonerates doctor reprimanded for warning of virus" by Associated Press – China has exonerated a doctor who was officially reprimanded for warning about the coronavirus outbreak and later died of the disease, a startling admission of error by the ruling Communist Party that generally bodes no challenges to its authority. The party's top disciplinary body said the police force in Wuhan had revoked its admonishment of Dr. Li Wenliang that had included a threat of arrest. It also said a "solemn apology" had been issued to Li's family and that two police officers, identified only by their surnames, had been issued "disciplinary punishments" for the original handling of the matter. In death, Li became the face of simmering anger at the ruling Communist Party's controls over information and complaints that officials lie about or hide disease outbreaks, industrial accidents, natural disasters and financial frauds, while punishing whistleblowers and independent journalists. After seeing thousands of new cases daily at the peak of the city's outbreak a month ago, Wuhan on Friday had its second consecutive day with no new confirmed or suspected cases. The National Health Commission said all of the 39 new cases recorded Friday in China were brought from overseas, showing that rigid travel restrictions and social distancing requirements appear to have had their desired effect. China has loosened some travel restrictions in Hubei, the province surrounding Wuhan, although its provincial border remains closed and Wuhan itself remains under lockdown. Officials say they will only lift the quarantine after Wuhan goes 14 consecutive days with no new cases.
"State Department warns US citizens not to travel abroad due to coronavirus pandemic" by CNN's Jennifer Hansler, Nicole Gaouette, Kylie Atwood and Lauren Fox – The US State Department on Thursday warned American citizens not to travel abroad due to the coronavirus pandemic, issuing the highest possible level of travel advisory. The Level 4: Do Not Travel advisory "advises U.S. citizens to avoid all international travel due to the global impact of COVID-19." The State Department urged Americans "in countries where commercial departure options remain available" to "arrange for immediate return to the United States, unless they are prepared to remain abroad for an indefinite period." The updated advisory also cautioned US citizens living abroad to "avoid all international travel." "Many countries are experiencing COVID-19 outbreaks and implementing travel restrictions and mandatory quarantines, closing borders, and prohibiting non-citizens from entry with little advance notice," it said.
"Airlines have cancelled many international flights and several cruise operators have suspended operations or cancelled trips," it said. "If you choose to travel internationally, your travel plans may be severely disrupted, and you may be forced to remain outside of the United States for an indefinite timeframe." Four sources told CNN earlier on Thursday that Secretary of State Mike Pompeo had approved the Level 4 advisory. Prior to the coronavirus pandemic, the Level 4 travel advisory had been used sparingly for only a handful of countries, including Syria, Iran, Yemen and North Korea. However, as the virus spread around the globe, the department raised the advisory to the top level for a number of additional countries, including China and Mongolia, as well as regions within certain countries.
"Nikki Haley resigns from Boeing's board over bailout pursuit" by POLITICO's Anthony Adragna – Nikki Haley has resigned from Boeing's board of directors over the company's pursuit of federal assistance in response to the coronavirus pandemic, the company disclosed Thursday. Haley, the former U.S. ambassador to the United Nations, said that while there is "no better team I could think of being a part of" than Boeing, she had to resign since she "cannot in good faith support the direction of the team." "I cannot support a move to lean on the federal government for a stimulus or bailout that prioritizes our company over others and relies on taxpayers to guarantee our financial position," Haley wrote in a resignation letter included in the filing. "I have long held strong convictions that this is not the role of government." Haley informed Boeing, which has a large plant in South Carolina where the 787 Dreamliner is assembled, of her decision to resign March 16. Her resignation is effective immediately. She first joined the aviation giant's board of directors in April 2019, several months after departing the Trump administration. The company said in a statement: "We appreciate her service on the board and wish her well."
"Trump Re-Election Strategy Shifts Focus to Crisis Leadership" by WSJ's Alex Leary and Michael C. Bender – The coronavirus crisis is rapidly changing President Trump's re-election strategy, forcing him into the position of leading the nation through a sprawling, complex emergency while undermining his greatest asset: a strong economy. Mr. Trump this week has taken steps to demonstrate more command, appearing at daily news conferences and taking a solemn outlook, while his campaign weighs how to contend with battered financial markets and rising unemployment. "People are going to judge him in this moment—and this moment is going to last for a while," said Mike DuHaime, a Republican strategist not involved in the campaign. "In the beginning he downplayed it too much and that hurt his credibility, but there is a lot of time to go now where he can compensate." That is forefront in the thinking of Mr. Trump's campaign advisers. The virus may ease amid extraordinary steps affecting all aspects of everyday life, and the campaign could resume its normal rhythms before Election Day. The situation, though, just as well as could worsen. Mr. Trump's campaign is banking on the economy bouncing back ahead of the crucial several months before November when voters are paying the most attention, advisers say. It has begun to formulate an argument that Mr. Trump's policies since taking office fueled the economy to new heights, and that he is best equipped to build it up a second time if necessary. "We will point out that it is under the present policies that it was so vibrant and those policies are still in place," campaign spokesman Tim Murtaugh said. "The stock market will rebound, and the economy will still be in solid shape." This week the main super PAC supporting Mr. Trump's re-election held discussions on possible ads highlighting steps the president has taken to combat the virus, including putting travel restrictions on China, according to a person familiar with the talks.
"US domestic air travel sees 'virtual shutdown' as more restrictions are being discussed" by CNN's Kylie Atwood, Jeff Zeleny, Vivian Salama, Jeremy Diamond, Geneva Sands and Gregory Wallace – Travel restrictions, orders to stay home, TSA officers testing positive for coronavirus and public fear are killing demand for air travel, which could make a domestic travel ban under consideration by the Trump administration largely irrelevant. The idea of grounding many or all domestic flights remains under consideration at the White House, where the administration's coronavirus task force is looking for ways to prevent people from congregating and spreading the virus. The government's decision to restrict travel to China, South Korea, and much of Europe already brought a precipitous decline in airline service to overseas destinations. Such a drastic move domestically could further cripple the nation's economy, and have negative effects such as preventing the flow of cargo, making it harder to ship medical supplies and other essential goods. "Fauci is still pushing for it — and maybe he's right," said one senior administration official, referring to Dr. Anthony Fauci of the National Institute of Allergy and Infectious Diseases, one of the most visible faces on the administration's task force. The NIAID did not immediately comment. "We're not there yet. That doesn't mean never," the official continued. "But the President and a lot of us around him feel we should do everything we can to avoid it." Dr. Deborah Birx, a member of the White House's coronavirus task force, said Thursday night on Fox News that President Donald Trump hadn't ruled out a federal shutdown.
"The lost school year" by POLITICO's Nicole Gaudiano – The coronavirus outbreak could close down many U.S. classrooms for the rest of the school year, blowing a hole in kids' math and reading skills, tanking test scores for years to come and making it a scramble for some to even finish high school. Kansas schools that have shuttered through the end of the school year likely are just the first in line, with governors in California, New Jersey and Ohio signaling the same is possible for their states. Many schools initially announced closures for a short period, but with warnings from the White House growing more dire, shutdowns are extending — even though the CDC says it's not certain that will halt the spread of the virus. The CDC has said in its updated guidance for schools that closures of eight weeks or more may affect community spread, but hand-washing and home isolation have had more impact. Testing is being postponed or scrapped entirely as schools rush instead to gear up for remote learning and figure out how to distribute school meals. As of Thursday morning, an estimated 43.9 million school students were enrolled in at least 95,000 public or private schools that are closed now, are scheduled to close or were closed and reopened, according to Education Week. The closures could mean students who are struggling to read at their grade level are promoted anyway and could struggle for years to come. Plans for college could be upended for high school seniors counting on their final semester to rack up credits and take one more stab at the SAT. For students from low-income families, who could have trouble getting to the free or subsidized food many of them rely on, the gap between them and their wealthier counterparts is all but sure to grow. But all students will suffer. Schools in other countries have smoothly moved to remote learning, but the U.S. faces barriers not only in computer access but getting those services to students quickly and equitably. "We know kids in low socioeconomic communities lose two to three months in reading and math skills over a normal summer. With schools letting out now and potentially not returning before the end of the school year, learning loss may be profound," said Betsy Zorio, vice president of U.S. programs and advocacy at Save the Children.
"U.S. Keeps Processing Seasonal Worker Visas After Warning From Farmers" by WSJ's Jessica Donati and Alicia A. Caldwell – The State Department said Thursday it would keep processing visas for seasonal workers, after earlier saying it would suspend routine visa services in most countries indefinitely. The reversal came as lawmakers pushed the administration to do whatever possible to keep seasonal workers, most of whom come from Mexico, in the pipeline. Farmers warned the suspension could threaten their livelihoods. Seasonal workers account for as much as 10% of the workforce for farmers. Many other industries such as fisheries and resorts—including President Trump's golf and beach clubs—also rely on low-cost labor from Mexico. "We are well aware of the importance of the H-2 program to not just the economy and food security of the United States," said a State Department spokeswoman, referring to seasonal work visas. "We are reviewing all possible options." The State Department decided to suspend routine visa processing in most countries world-wide effective Wednesday in response to the coronavirus pandemic. Farmers welcomed news of the exemption for guest-worker visas, known as H-2A, but cautioned the full scope of the program going forward remained uncertain. State Department officials have suggested the most likely approvals will come for returning workers who qualify to skip a visa interview. A farm manager in Nevada, whose company employs thousands of temporary workers annually, said returning workers were receiving visa appointments for next week. The farm should be in good shape if vetted workers are allowed to return, he added. "I think they have to be returning, but I am not 100% clear on exactly how this is going to be processed," the farm manager said. At U.S. consulates in Mexico, the reversal created anger and confusion, as staff members worried about exposure to the virus.
"Oil prices could fall below zero: Analyst" by Fox Business' Jonathan Garber – Plunging oil prices could be headed a lot lower – possibly below zero, according to one Wall Street analyst. West Texas Intermediate crude oil, the U.S. benchmark, fell by more than 10 percent Wednesday to near $24 a barrel, a level last seen in April 2002. "Oil prices can go negative," wrote Paul Sankey, managing director at Mizuho Securities. The COVID-19 pandemic has brought the U.S. and global economy to a standstill by prompting "shelter in place" orders, social distancing between people and the cancellation of non-essential travel. The sharp slowdown in economic activity has curtailed the need for oil. If that weren't enough, Saudi Arabia recently slashed oil prices and raised output after Russia refused to join OPEC in deepening production cuts. Oil is a 100 million barrel-per-day market, but Sankey says it's possible that the economic fallout from the pandemic could zap demand, creating a 20 million barrel-per-day surplus. He says the "physical reality" of the market is that oil is pumped out of the ground and has to be consumed or stored. When the cost of storage goes high enough — or space runs out — companies might pay customers to take it. For now, President Trump has ordered the Department of Energy to take advantage of low prices by stepping into the market and buying oil for the Strategic Petroleum Reserve. The reserve can build at 2 million barrels per day, meaning that it has four months until it's at capacity, Sankey said.
"US and Mexico coordinating on plan to restrict travel across the border" by CNN's Jennifer Hansler and Caroline Kelly – The US and Mexico are coordinating on a plan to restrict nonessential travel across the border, the State Department confirmed Thursday evening. Secretary of State Mike Pompeo and Foreign Secretary Marcelo Ebrard discussed the plans during a call on Thursday, according to a readout from State Department spokesperson Morgan Ortagus. "Secretary of State Michael R. Pompeo spoke today with Mexican Foreign Secretary Marcelo Luis Ebrard Casaubon on coordinating a plan to restrict non-essential travel across our shared border in response to the COVID-19 pandemic," Ortagus said. "The two leaders discussed the importance of creating a uniform North American strategy to reduce public health risks to our communities and more effectively address rising challenges jointly," she added. "They also discussed ways to reduce the adverse impact the COVID-19 crisis is having on the economy and to prioritize continuing essential cross-border commerce and trade." Pompeo said on Twitter that he had been "working closely" with his Mexican counterpart "on travel restrictions that balance protecting our citizens from further transmission of #COVID19."
The plan will mean that the United States will have restricted travel across both its northern and southern borders because of the coronavirus pandemic. President Donald Trump announced Wednesday that the US and Canada had agreed to suspend nonessential travel between the countries because o f the pandemic. "We will be, by mutual consent, temporarily closing our Northern Border with Canada to non-essential traffic. Trade will not be affected. Details to follow!" Trump wrote on Twitter. The move was a mutual agreement between the US and Canada, following decisions by both countries to limit certain international travel.
President Donald Trump @realDonaldTrump – Today I spoke with American physicians and nurses to thank them for their tireless work. Doctors and nurses are at the front lines of this war and are true American HEROES! With their help, America will WIN.

After a totally unnecessary delay by Senate Republicans, the Senate passed the House bill to fight coronavirus
It provides free testing, paid sick leave extensions, food assistance, Medicaid reimbursement, expanded unemployment insurance
President Trump needs to sign it ASAP

Marco Rubio @marcorubio –A week ago tonight we had 760 cases of #COVID19 in the U.S. As of tonight we have over 6400. Do not be discouraged. It takes 3 weeks from the start of social distancing measures to start seeing the rate slow down. Don't be discouraged #StayHomeStaySafe
Rick Scott @SenRickScott – Just spoke with the President of the @NationalGrocers, Their supply chains are still working. I want to thank everyone in the grocery industry for all of their efforts to make sure Americans have everything they need. Remember to buy what you need, not necessarily what you want.
Debbie Wasserman Schultz @DWStweets – Florida voters emphatically said tonight that they want @JoeBiden's trusted, proven leadership in a time of fear, uncertainty and crisis. I'm so proud my home state overcame adversity to vote in force for a man who can bring unity in overcoming this crisis.
Rep. Ted Deutch @RepTedDeutch – This is a difficult time for everyone, but healthcare professionals and first responders are working hard to tackle this outbreak. Thank you to all the heroes who are working diligently to keep our communities safe and healthy during this crisis.
US Rep. Al Lawson Jr @RepAlLawsonJr –Thank you to all of our health care professionals during these trying times
Rep. Matt Gaetz @RepMattGaetz – America will beat coronavirus.The American people, armed with information and a government supporting our response, can be confident that we are going to prevail against COVID-19.